Amsterdam in summer is absolutely beautiful. From June to August Amsterdam is warm, sunny, and buzzing with activity. If you are planning a summer getaway in Europe or want to visit Amsterdam in one of its best seasons then a visit during summer is needed.
Every season in Amsterdam has its pros and cons and summer is no different. However, if you are a traveller who values nice weather over anything else, then this is the time for you to visit Amsterdam. In summer you can enjoy the city with fewer reservations and can see the city in its most vibrant state. This means strolling the canals enjoying the heat, sitting on the canals freely, boat rides, and various events. Amsterdam seems to come alive in summer and it is something you will want to experience.
Keep reading for a complete guide on Amsterdam in summer including weather, events, and top things to do!
(Disclaimer: Some links in this post may be affiliate links, meaning if you click on the link and make a purchase, I receive a small commission. This is at no extra cost to you and you may even receive a small discount. See disclosure for more information.)
Weather in Amsterdam in Summer
The weather in Amsterdam in summer is the best weather of any season in the city. Amsterdam is a very rainy and cloudy city and almost every month promises rain and cloudy days. However, summer has much less of this! You should always expect a little bit of rain in Amsterdam but the summer months don't tend to rain as much or as often.
Prepare for warm, sunny days and even a few heat waves as these are common in the city.
| | | |
| --- | --- | --- |
| | High | Low |
| June | 22°C | 11°C |
| July | 25°C | 13°C |
| August | 25°C | 14°C |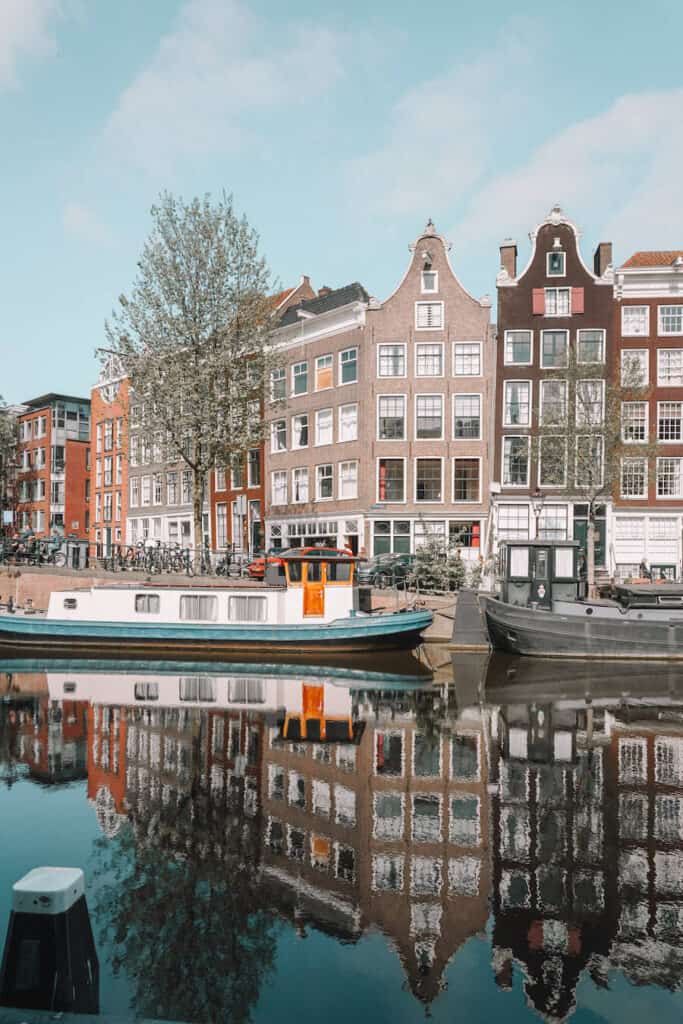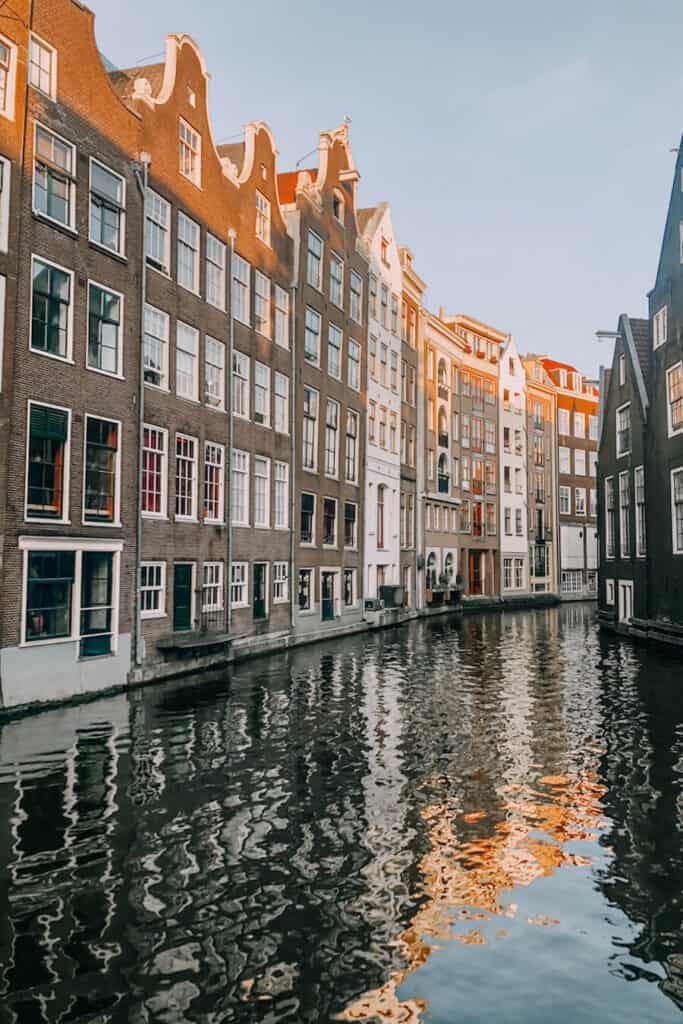 ---
Events in Amsterdam in Summer
Music Festivals
Amsterdam is a very young city that hosts a ton of fun and exciting music festivals all throughout summer. If you love music there is sure to be a fun music festival that fits your music tastes in Amsterdam. Going to a music festival in Amsterdam is a fun way to immerse yourself in a big part of Dutch culture and enjoy a fun event. If the weather is nice, the festival is even better!
Here are a few of the best festivals in Amsterdam in summer:
Amsterdam Open Air: Music, arts, and a culinary festival full of different things to enjoy.
Awakenings: Largest techno music festival in the world full of amazing DJ's and plenty of stages.
Dekmantel: An electronic DJ festival taking place in Amsterdam Bos (forest).
Milkshake Festival: With a theme of openness and inclusivity. This festival celebrates individuality with great DJs.
Love Land: Huge electronic DJ festival with huge names and amazing stages.
Look these festivals up to find the dates they are on for your visiting times!
---
Pride Festival
Pride in Amsterdam is an amazing celebration. All of the canals in the city are full of boats with people in fun clothing and loud music. Plus, the streets surrounding the canals have DJs set up everywhere and people walking around enjoying the festivities. There is even a canal parade! This event usually takes place at the beginning of August in Amsterdam and is something you don't want to miss.
Top 10 Things to do in Amsterdam in Summer
Shopping on the 9 Streets
Amsterdam's 9 streets are one of the best places to wander around in the summer months. The 9 streets are a collection of 9 of the best shopping streets in the city with tons of local boutiques, vintage shops and more. Plus, you can find a ton of cute cafes and restaurants to sit in and enjoy! The 9 streets are located in the Jordaan neighbourhood of Amsterdam, which is one of the most beautiful areas of the city. Therefore, walking around, shopping, and eating here is like a dream!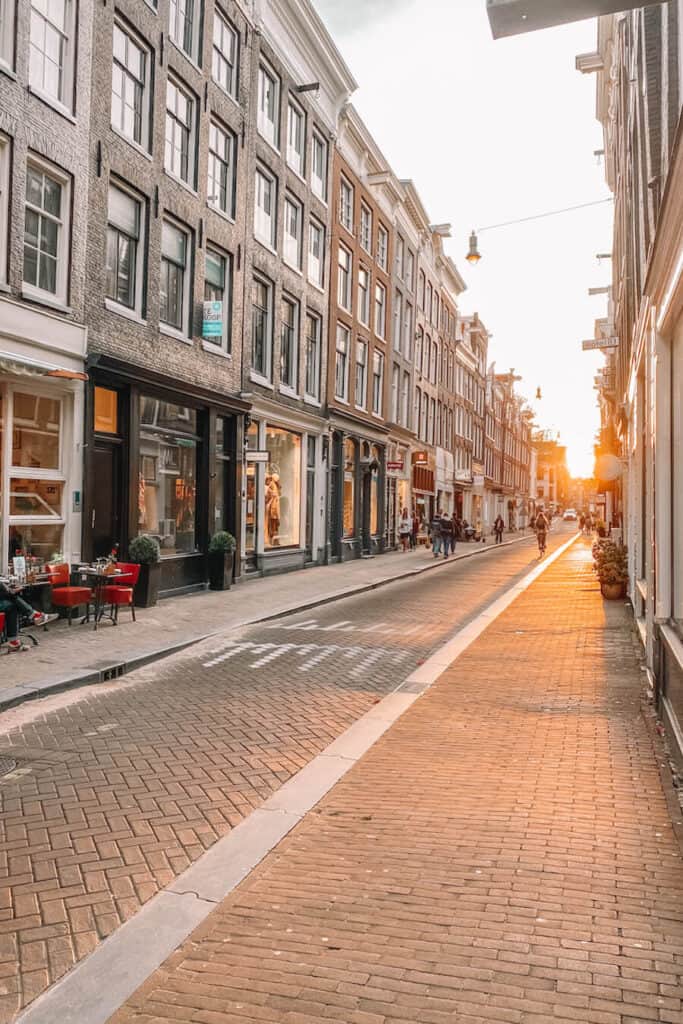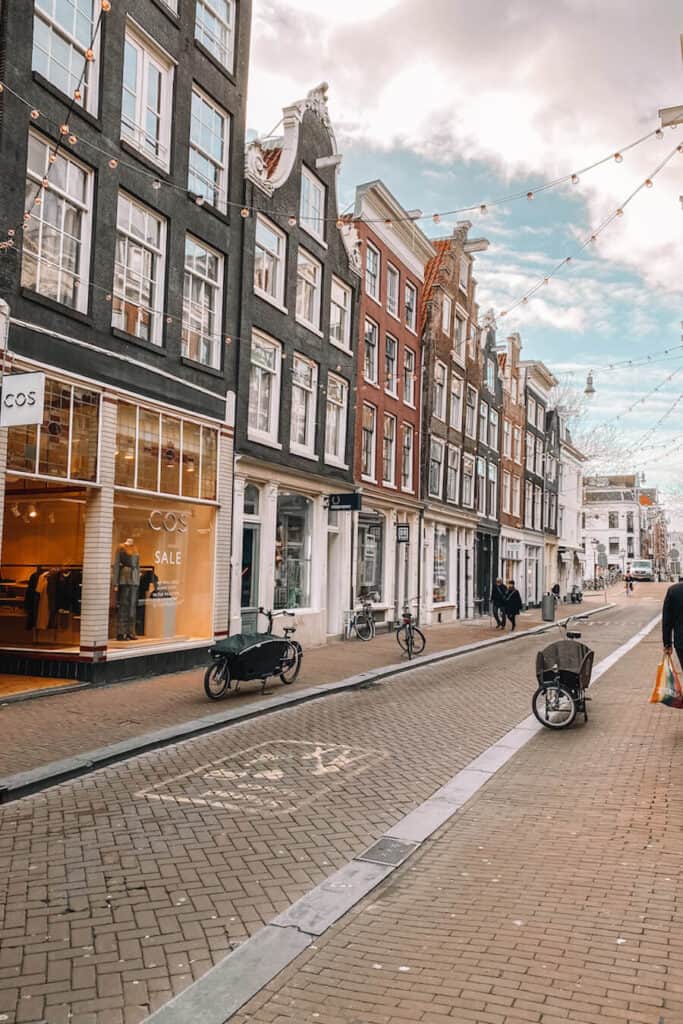 ---
Explore the Canals
The canals during Amsterdam in summer are when they look the most amazing. You could easily spend hours walking up and down all the different streets and canals admiring the thing that makes Amsterdam the most special. Plus, in the summer months, you can sit on the edges of the canal with a drink or snack and watch all the boats sail by. It is super romantic.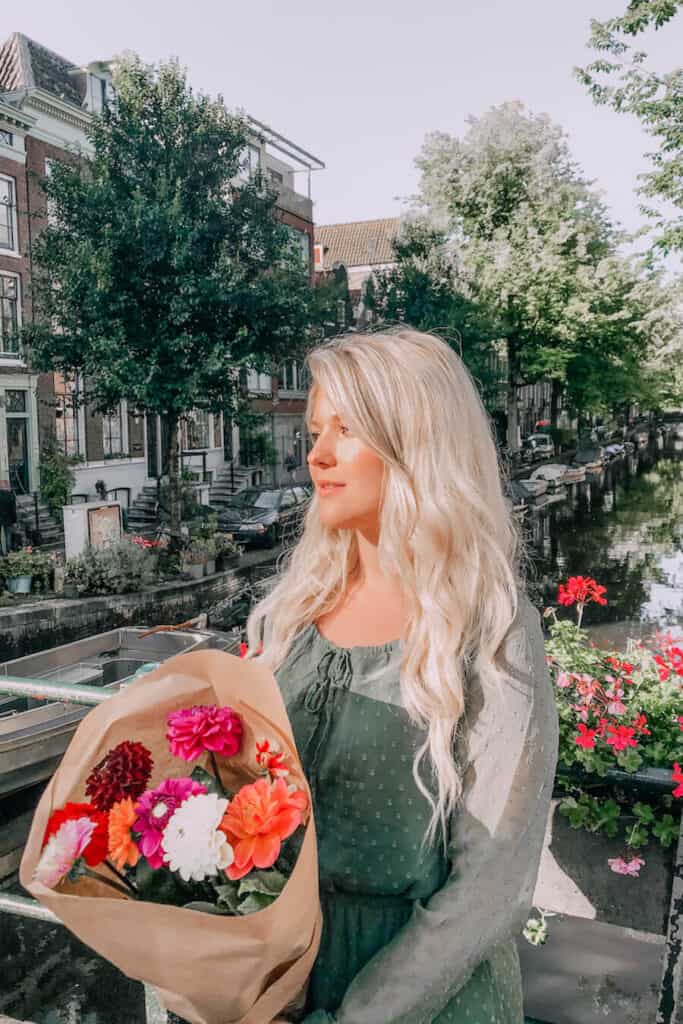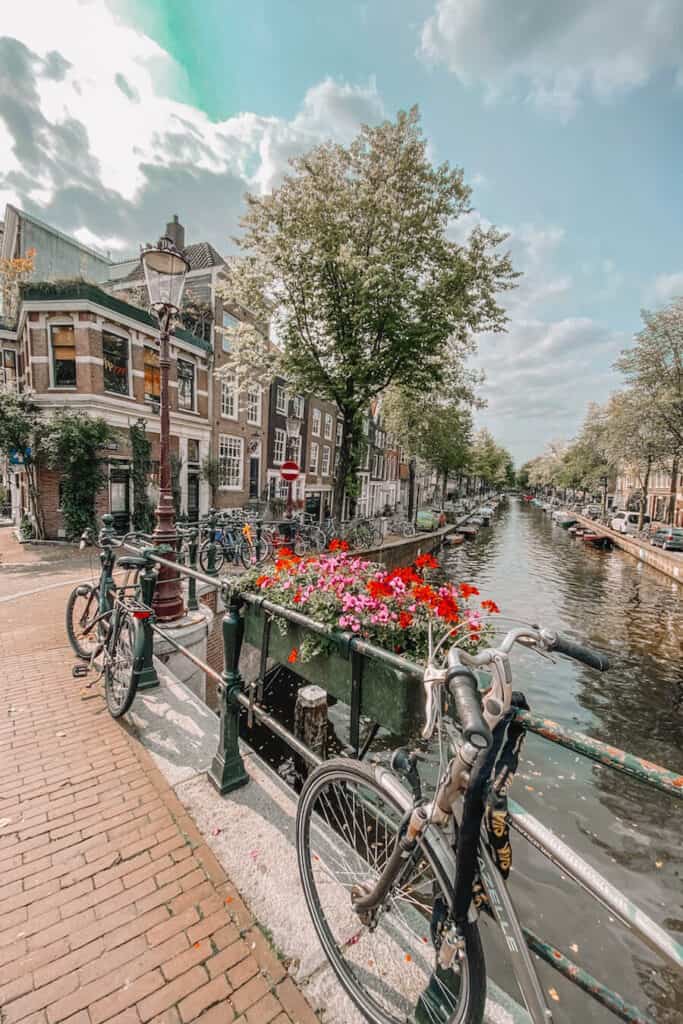 ---
Street Market
Going to a street market is the best way to see what local life is like in a city. There are plenty of street markets in Amsterdam that are buzzing with activity in the summer and calling for you to visit. The most popular street market in Amsterdam is Albert Cupy Street Market, but if you want to visit one that is more local try Westerstraat market (Westerstraat-markt).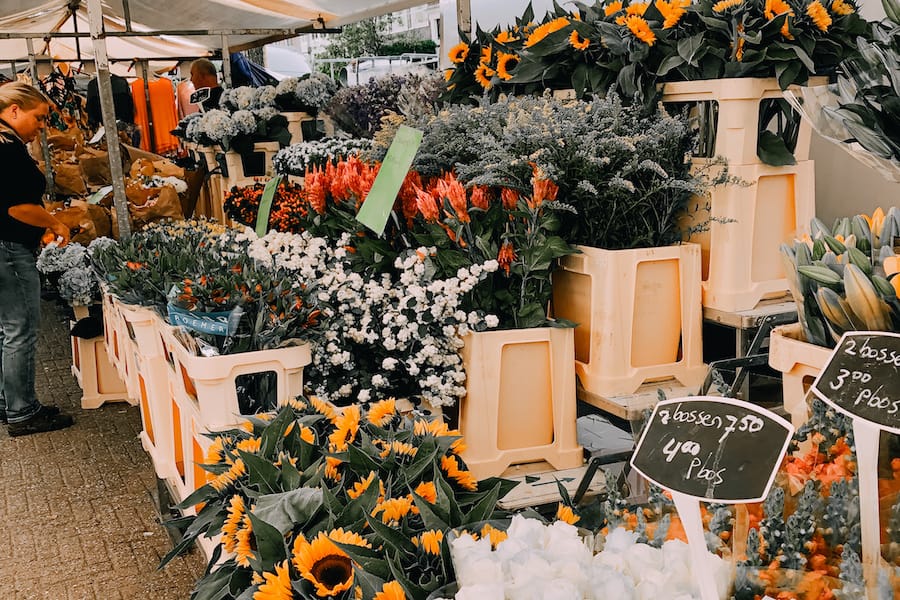 ---
Go to the Beach
Going to the beach in Amsterdam? Who's heard of such a thing? But this is in fact one of the best things to do in Amsterdam in summer! There are plenty of beaches all around Amsterdam that offer places to layout on some grass and water to cool off in. Or you can take a 30-minute train ride to the edge of the country and visit Zandvoort Beach.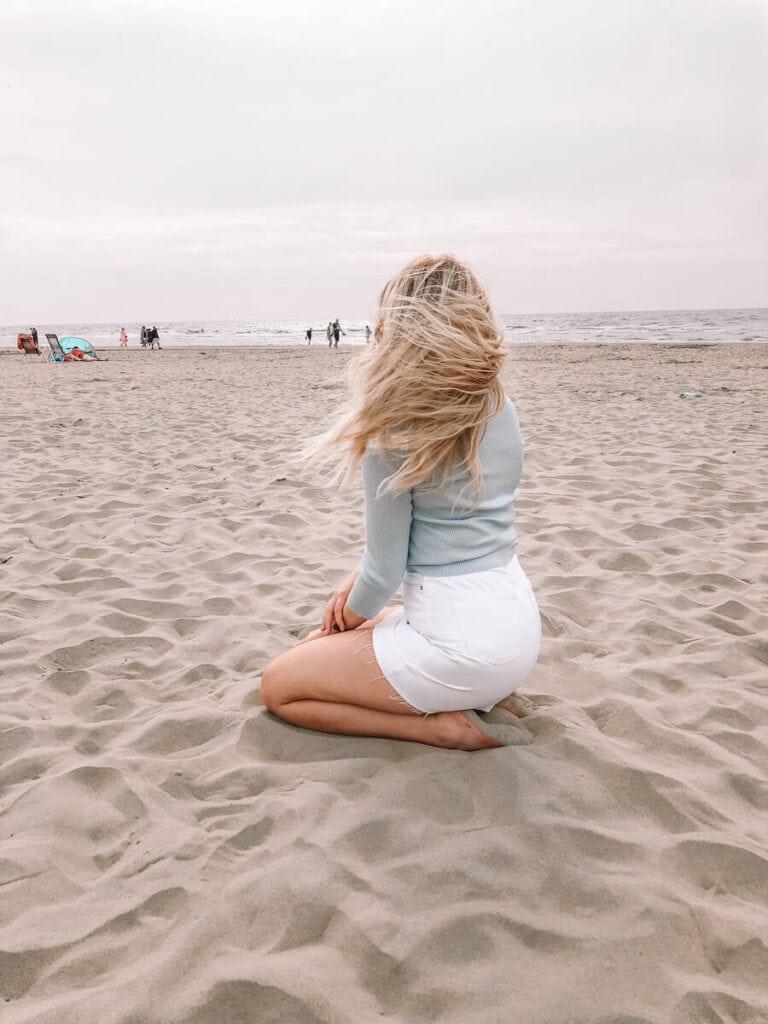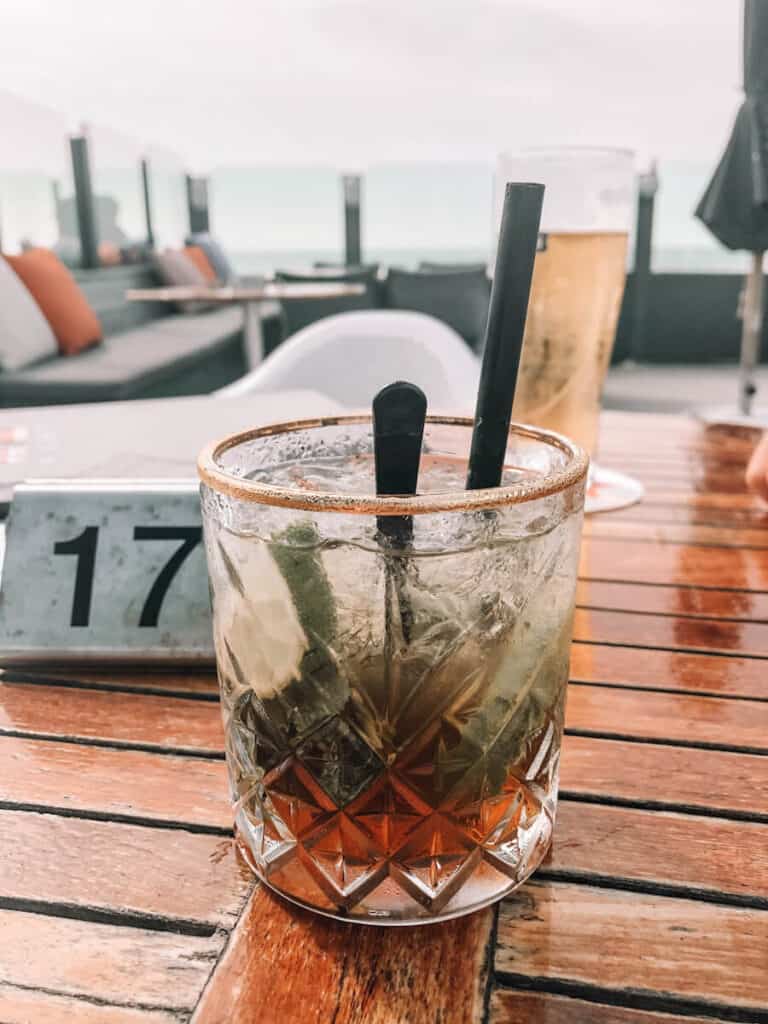 ---
Biking Day Trip
Going on day trips from Amsterdam is quite a common thing to do. To make these more fun in the summer months it is best to go on a close enough day trip that you can bike the distance! Biking is super popular in Amsterdam and the most convenient way to get around. By choosing to bike to your day trip destination you save money, get a workout, and get to admire the beautiful Dutch countryside!
The best close day trips you can bike to are: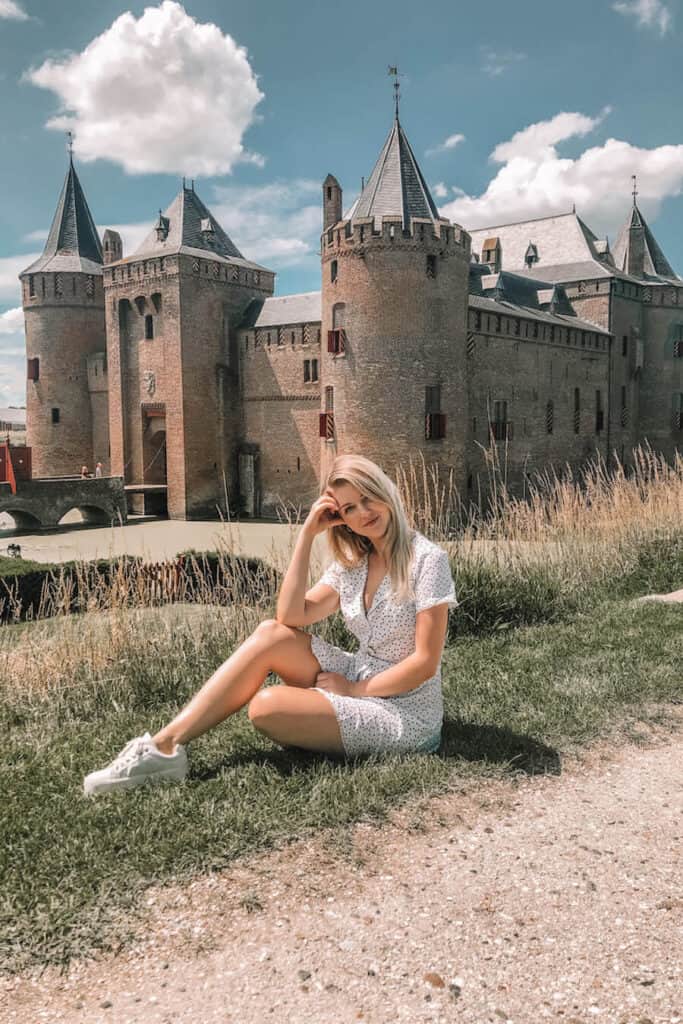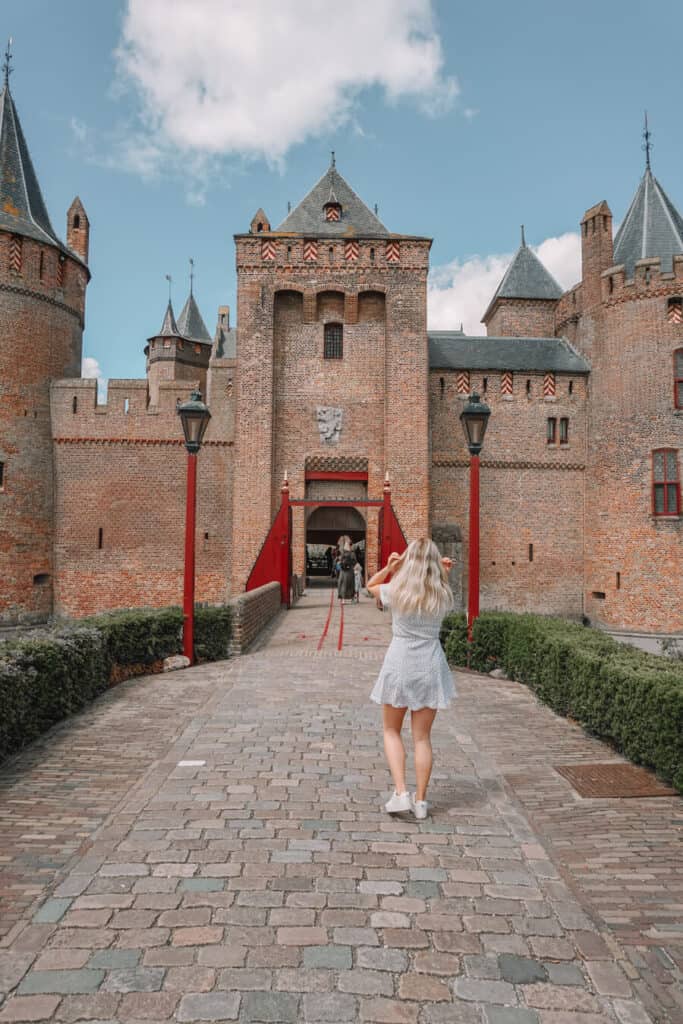 ---
Outdoor Cafe Brunch
Eating brunch at an outdoor cafe is one of the best ways to spend the morning in Amsterdam. There are plenty of restaurants scatter along the canals that serve great coffee and delicious, healthy meals. Some of the best options are Greenwoods Singel, Baton amongst others.
Check out this post for more amazing brunch places in Amsterdam.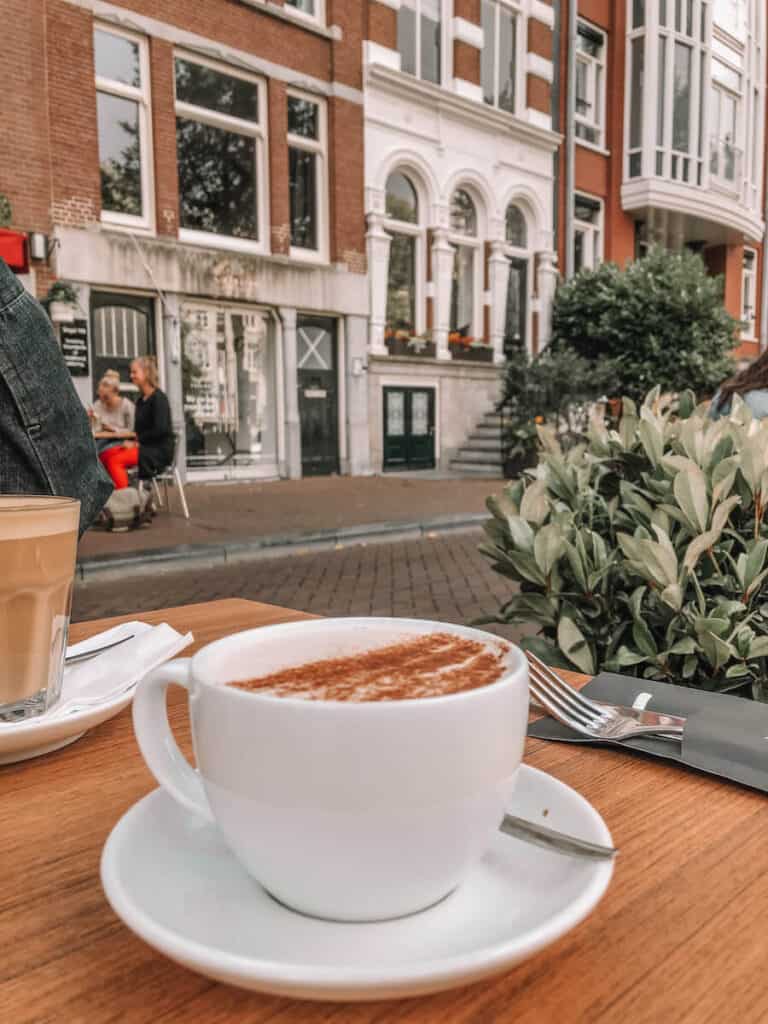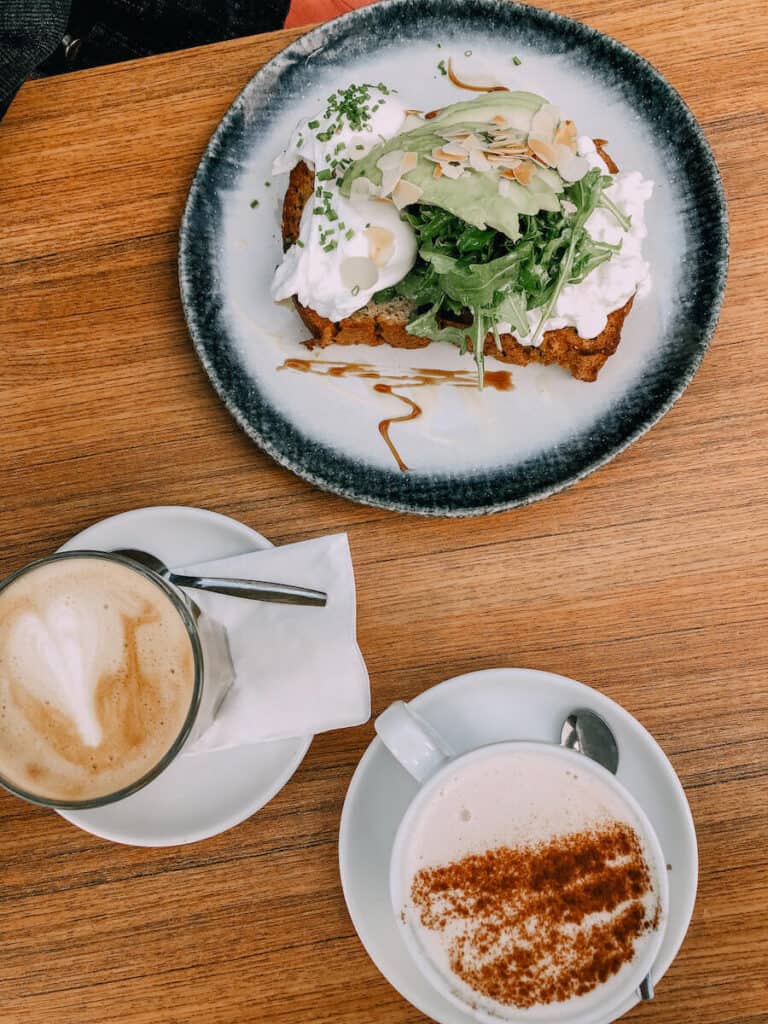 ---
Explore the Canals at Night
Exploring the magical canals on a warm summer night is like something from a fairytale. Once the sun goes down in Amsterdam the lights lining the canals turn on and the hundreds of windows in the quirky houses are alight with a glow. Walking the canals and admiring this unique and beautiful sight is one of the best things to do during the night in Amsterdam.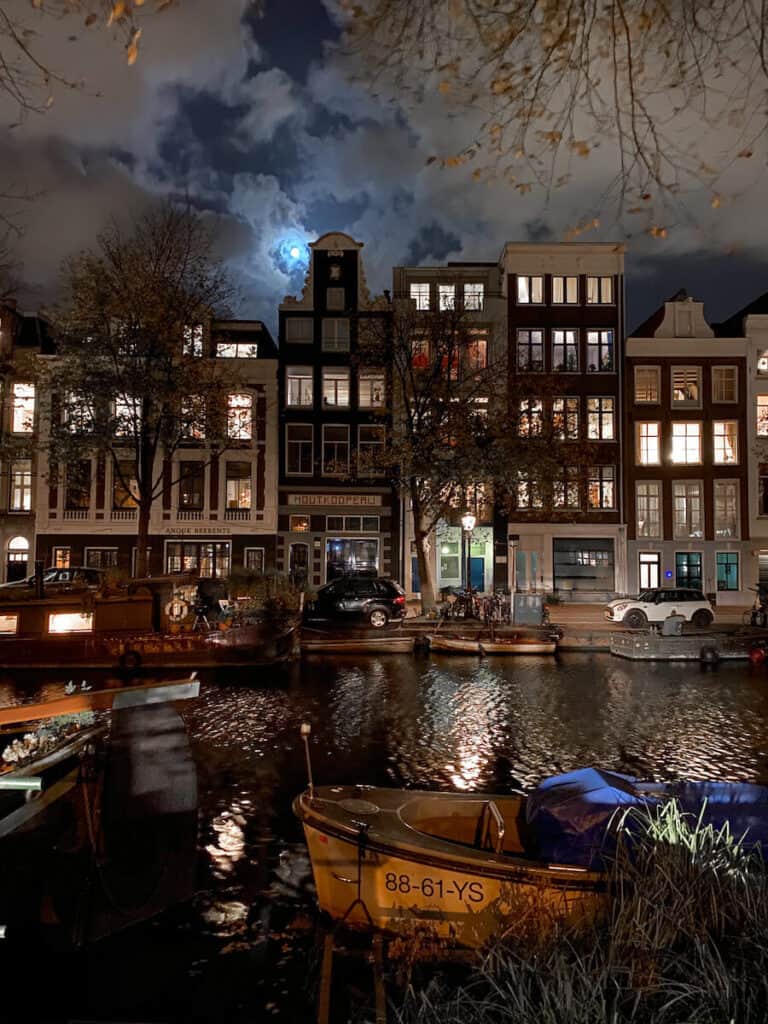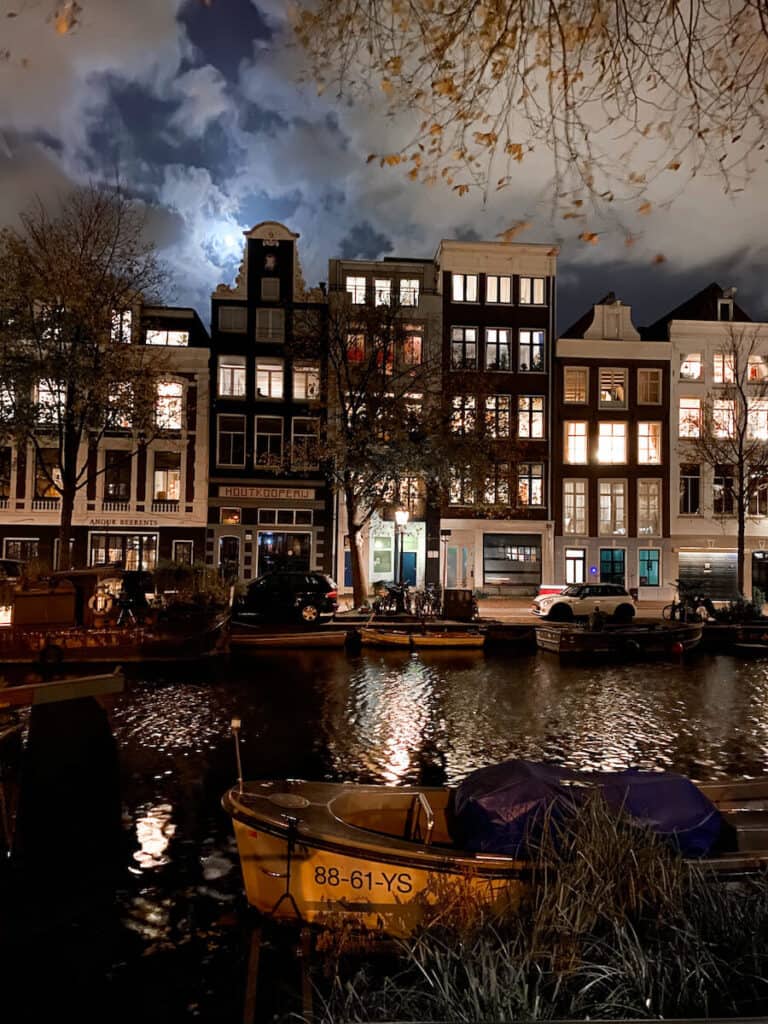 ---
Cookie from Van Stepele
Van Stepele is Amsterdams most famous cookie shop. It serves just one flavour of cookies which they have perfected and sell by the dozen. There is often a line to get into the store to make your purchase! The cookies are made with a chocolate outside and a gooey white chocolate inside that is to die for!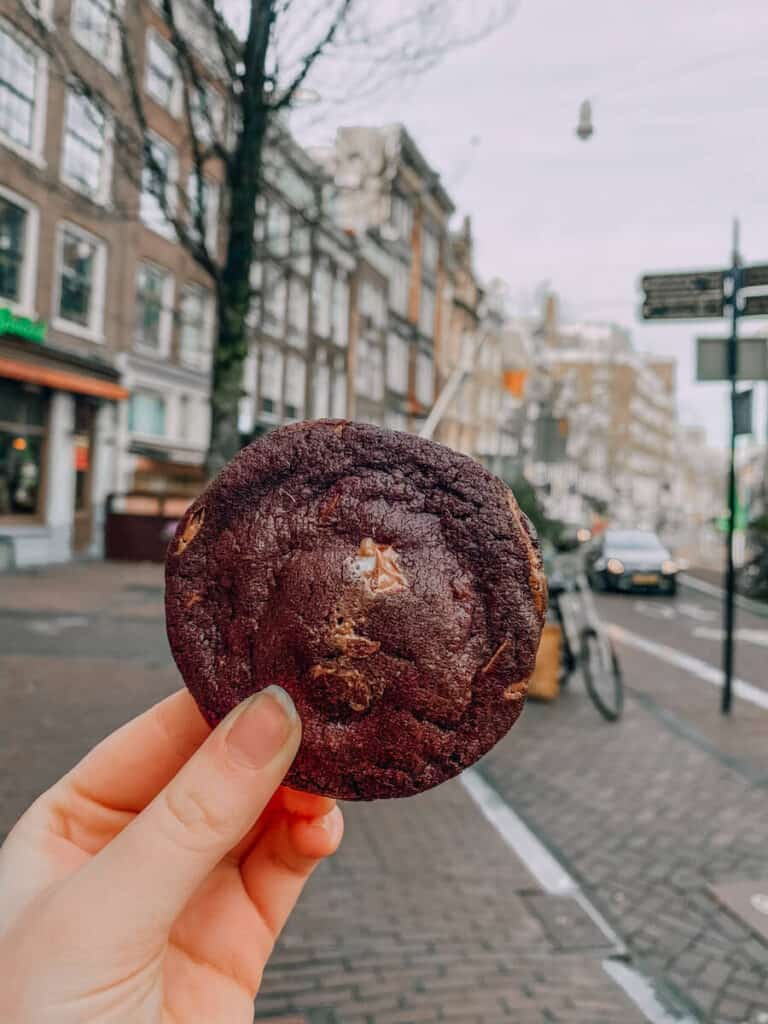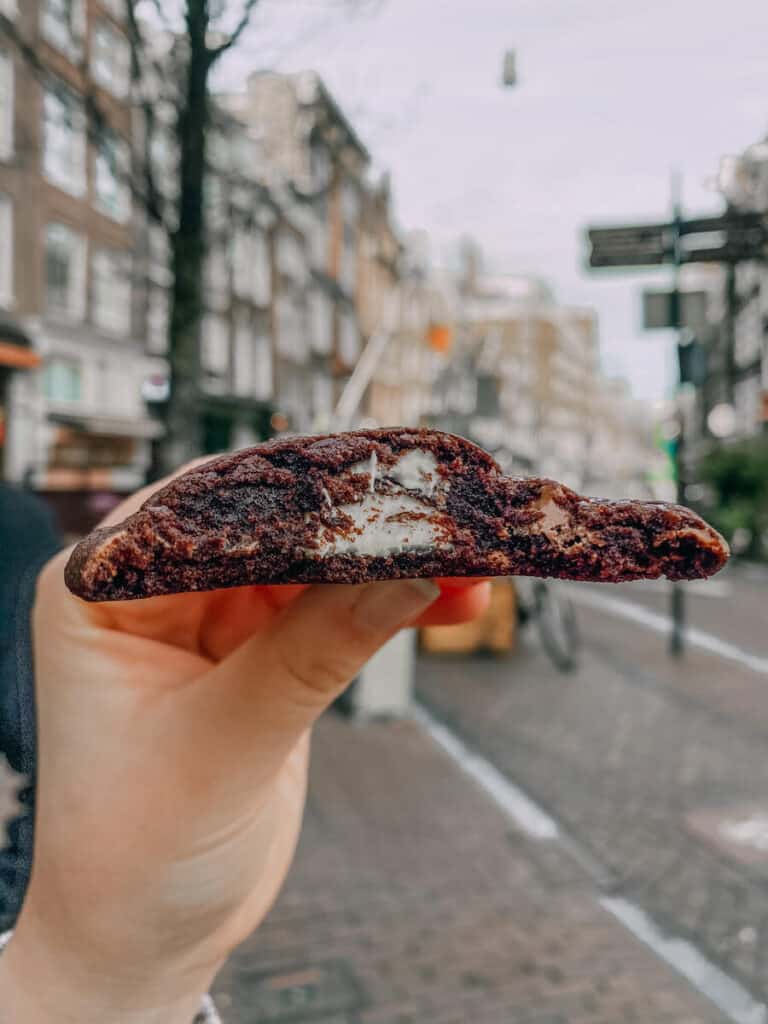 Picnic at Rijksmusuem
Going to Vondelpark is a very popular thing to do during the summer, which is what makes a picnic at the Rijksmuseum even more special. Not many tourists know that the green space behind the stunning museum is the perfect place to bring a blanket, some snacks, and drinks and sit and enjoy the summer sun. The views here are something else!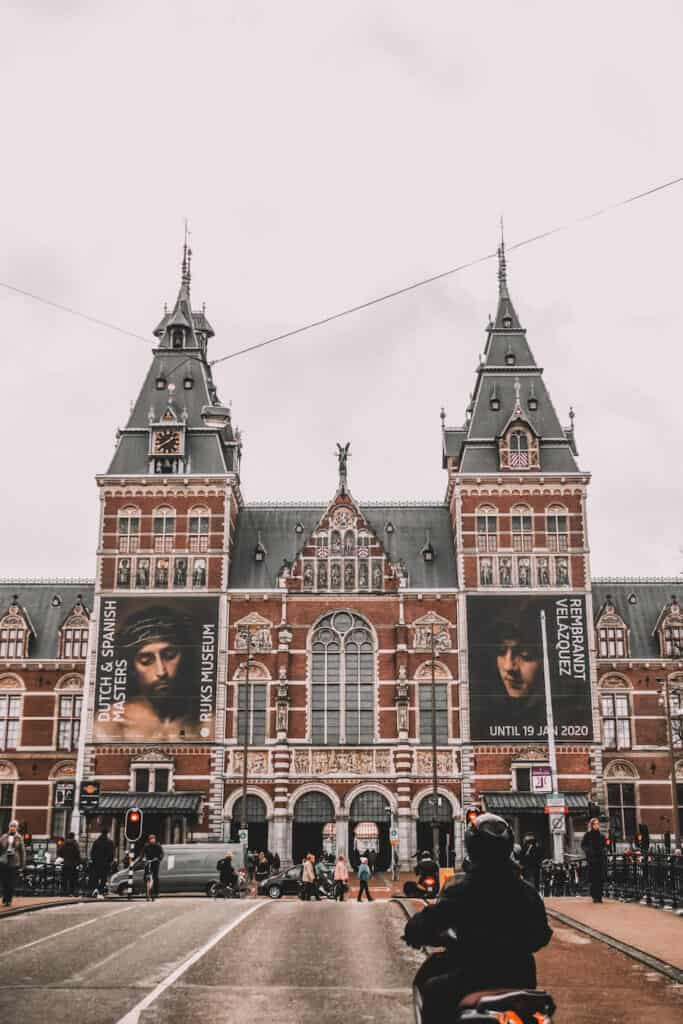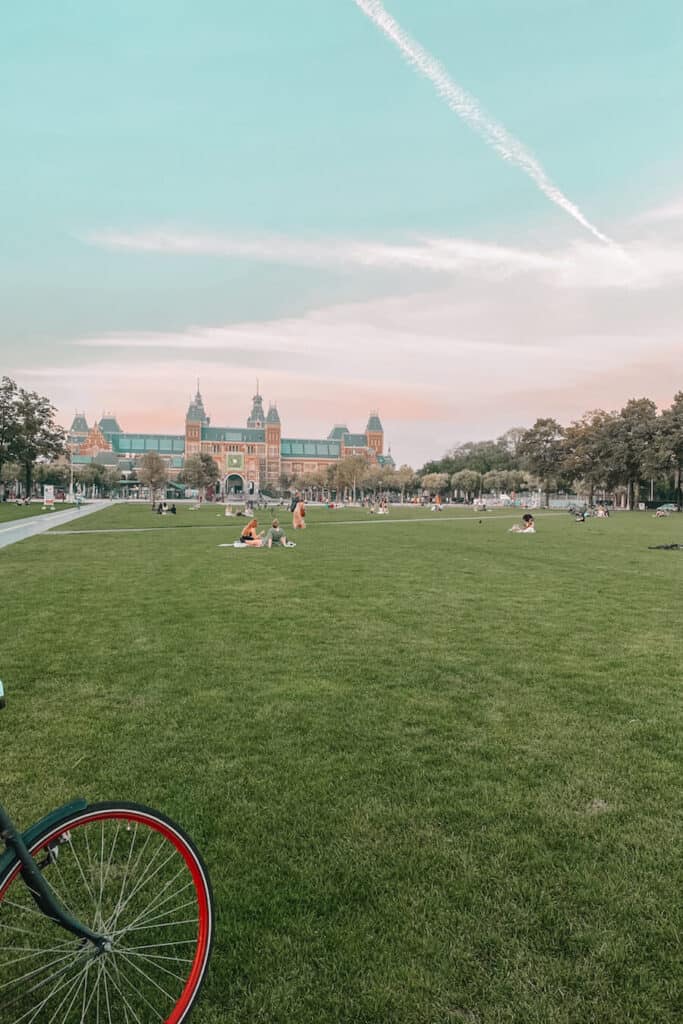 ---
Amsterdam Tours
---
Where to stay in Amsterdam
Use this Amsterdam neighbourhood guide to find the exact area you should stay in! When in doubt choose the city center so you're within walking distance of all the action.
---
Travel Insurance
Travel insurance is the number one thing you should always pack before traveling that can save you a lot of money, time, and stress. World Nomads is a popular Travel Insurance choice. Enter your details below to get a free quote!
---
Amsterdam in summer is a magical place. There is no better time to visit for beautiful weather, amazing events, and plenty of wonderful things to do. If you are planning a visit, prepare to be amazed!
More Amsterdam:
Like this post? Pin "Amsterdam in Summer" for later!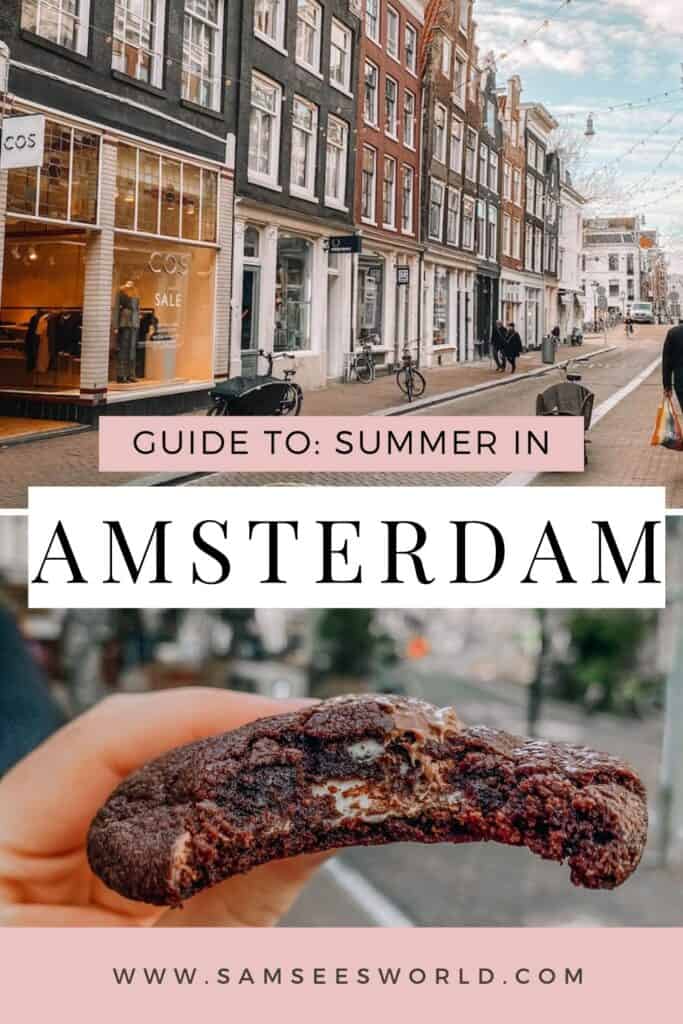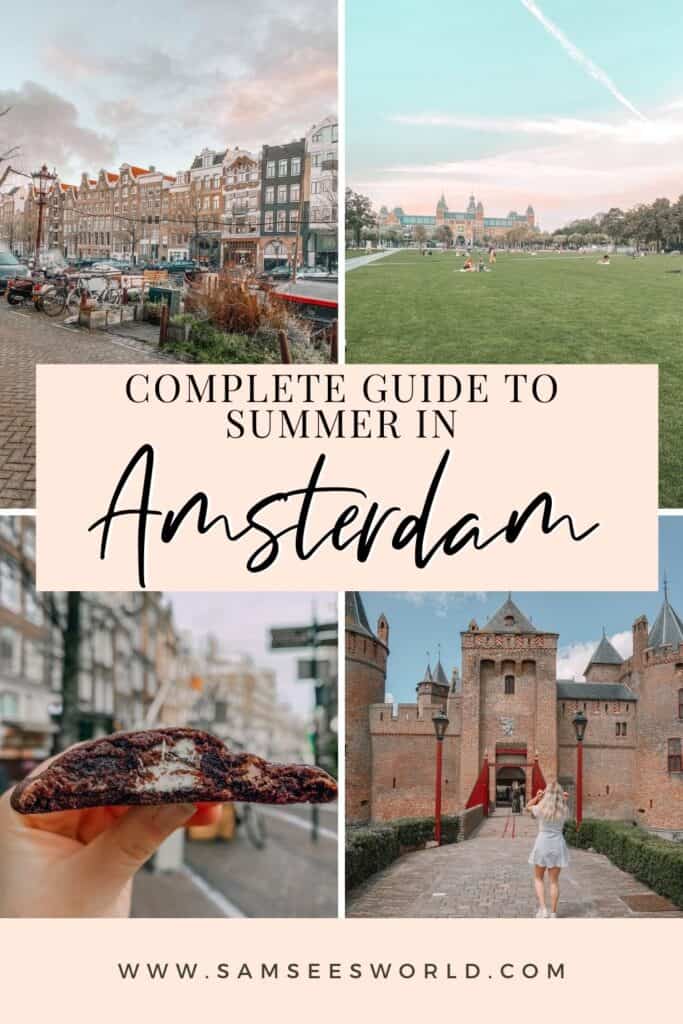 Love,
Sam