Are you a vegan in Amsterdam looking for the best restaurants, shops and things to do? Then keep reading! As an Amsterdam resident, and 7-year vegetarian, I have searched for and discovered the best places in the city for everything vegan-related. Although I am not a full vegan myself, I am obsessed with vegan food and sustainable vegan shops!
Luckily for vegans in Amsterdam, there are a ton of things to do, restaurants to eat at, and places to shop for you! Amsterdam is an extremely vegan-friendly city, in fact, it is one of the most vegan-friendly places in Europe. It offers the perfect getaway with no inconveniences for finding restaurants or shops to fit your lifestyle.
Use this post as a guide for your vegan adventures in Amsterdam!
(Disclaimer: Some links in this post may be affiliate links, meaning if you click on the link and make a purchase, I receive a small commission. This is at no extra cost to you and you may even receive a small discount. See disclosure for more information.)
Vegan in Amsterdam Guide
Best Vegan Restaurants in Amsterdam
Amsterdam is a vegan restaurant goldmine. The entire city of Amsterdam is a very vegan-friendly place, and this is most evident in the food. In every part of the city, you will find delicious and unique vegan restaurants to indulge in. From vegan breakfast to lunch to dinner, and even various vegan dessert places, you are sure to find a vegan meal to fall in love with. A vegan in Amsterdam is sure to have a ton of restaurant options to experience.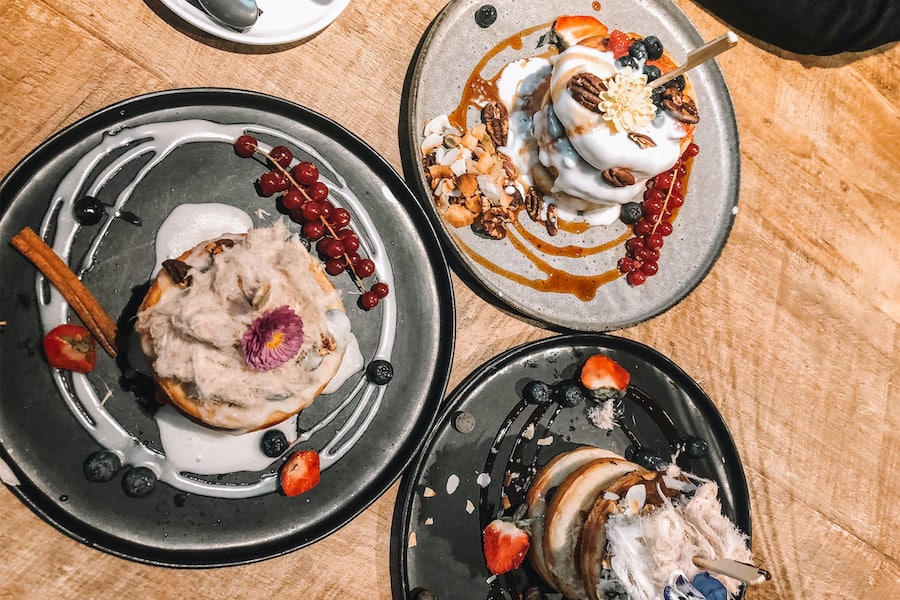 As one of the most vegan-friendly places in Europe with a plethora of restaurants, Amsterdam is the place to be for vegan foodies. Below is a list of some of Amsterdam's best vegan restaurants that you must try when visiting the city. A great thing about being a vegan in Amsterdam is that you never have to worry about finding restaurants that serve vegan food. Even if the restaurant is not a vegan one they almost ALWAYS have a vegan option available.
There are so many vegan options you might even find yourself with not enough time to try them all. For a more detailed look at the best vegan restaurants in Amsterdam check out this post "Best Vegan Restaurants in Amsterdam".
The list below includes both full vegan restaurants and restaurants with a ton of vegan options.
Best Vegan Breakfast & Lunch Restaurants:
Best Vegan Dinner Restaurants:
Best Vegan Dessert Restaurants:
SPECIAL MENTIONS: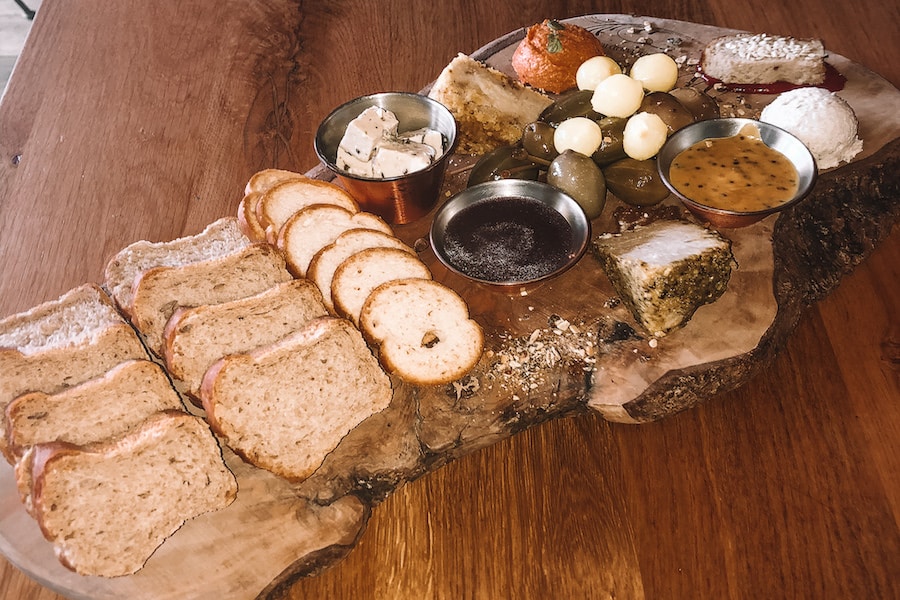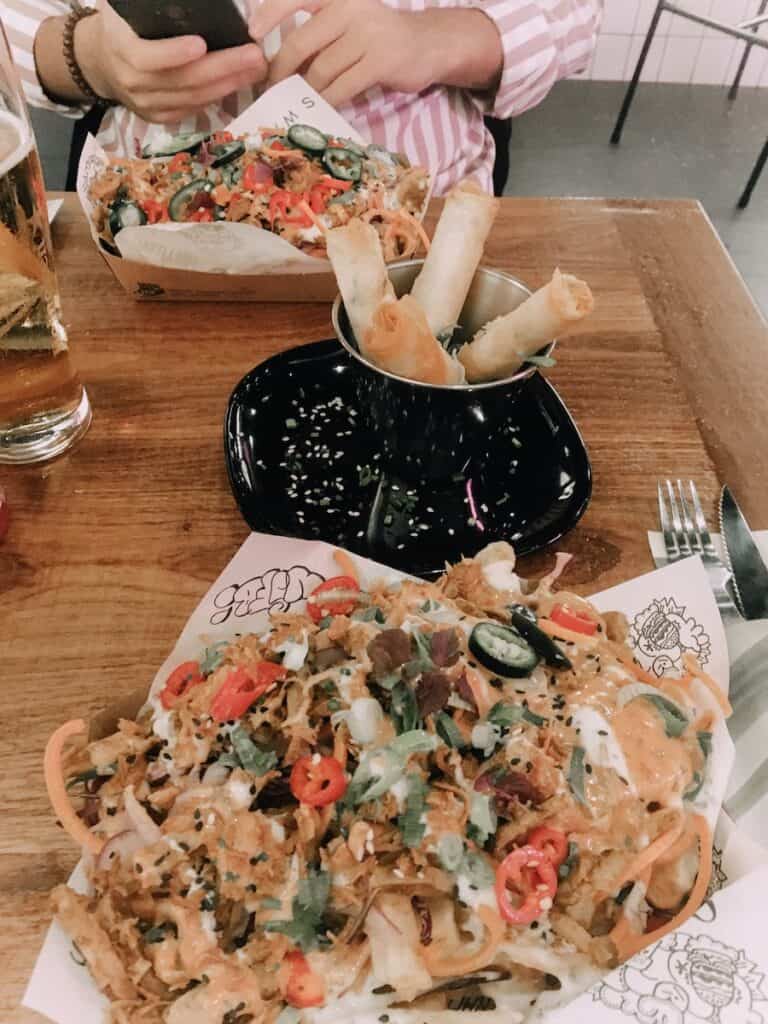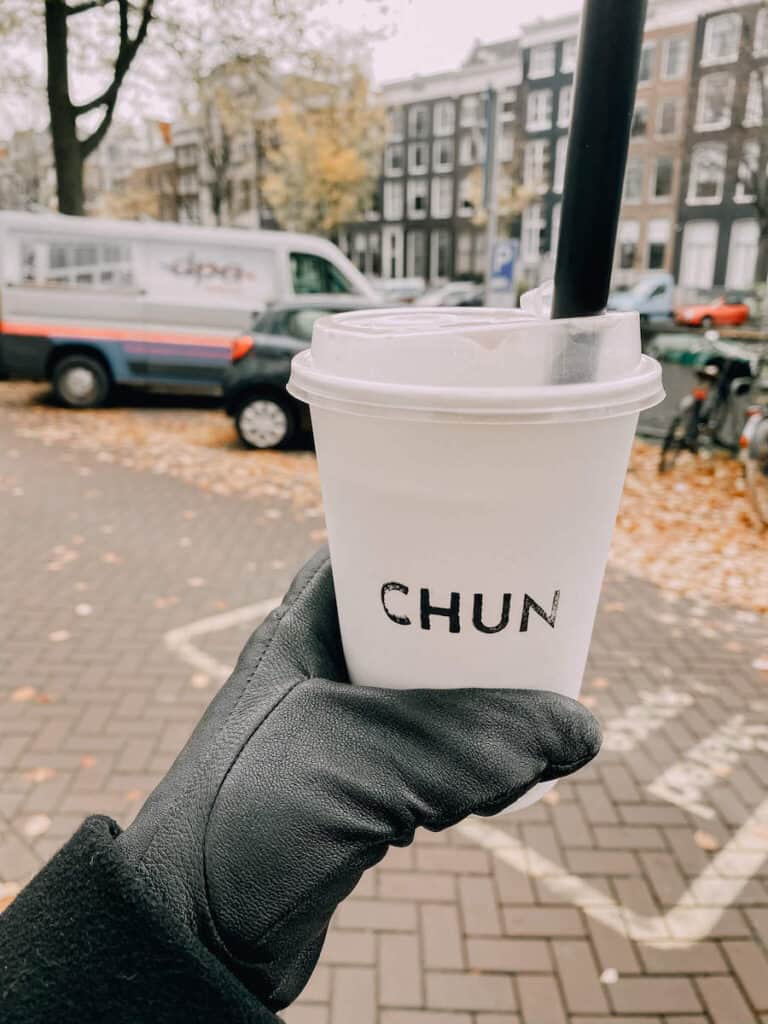 ---
Best Vegan Shops in Amsterdam
Going shopping in Amsterdam is one of the best things to do. This city is made for fashion, decor, jewelry, and unique accessory lovers! The most popular place to go shopping in Amsterdam is on the famous 9 streets. However, being a vegan in Amsterdam means you want to look for vegan-friendly shops to spend your money on.
There are a few vegan shops to keep a lookout for when visiting Amsterdam, one of which is Rumors Vintage & Design. Here you can find cute vintage finds with fashion from the 1940s. Below are some other great stores for vegan sustainable products:
It is also a good idea to keep an eye out for influencer closet sales! Amsterdam is packed with fashion and lifestyle influencers who oftentimes put on huge closet sales. With this, you can buy a ticket or sometimes they are free and you can go into a warehouse and pick through all of the influencer's old clothes they are selling. The items are often offered are huge discounts and it is a great way to get some new clothes without fuelling the production process.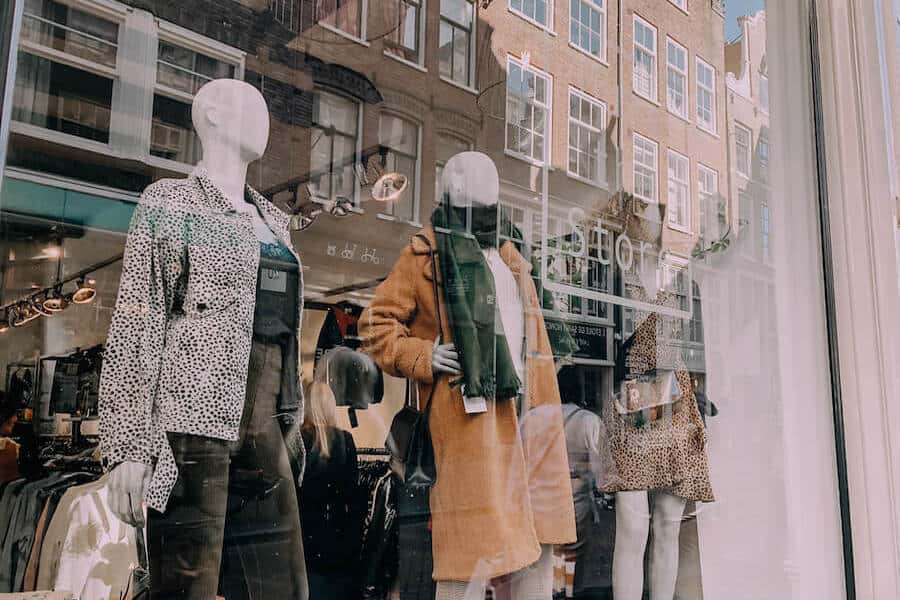 ---
Vegan Hotels in Amsterdam
Finding hotels that are vegan-friendly is a must for a vegan in Amsterdam looking to be as sustainable and eco-friendly as possible. Below are some of the best vegan hotels in Amsterdam for you to check out. Prices vary depending on what the hotels have to offer.
Check out more hotels below!
---
Sustainable Things to do in Amsterdam
Explore the Streets on Foot
Amsterdam is one of the most beautiful cities in the world and one of the best ways to see it in its entirety is by exploring on foot. By walking the streets of Amsterdam you are contributing no harmful gasses into the atmosphere and can enjoy the city in a sustainable way. This is not only a sustainable way to see the city but also the best way to find hidden streets and stunning canals off the main path.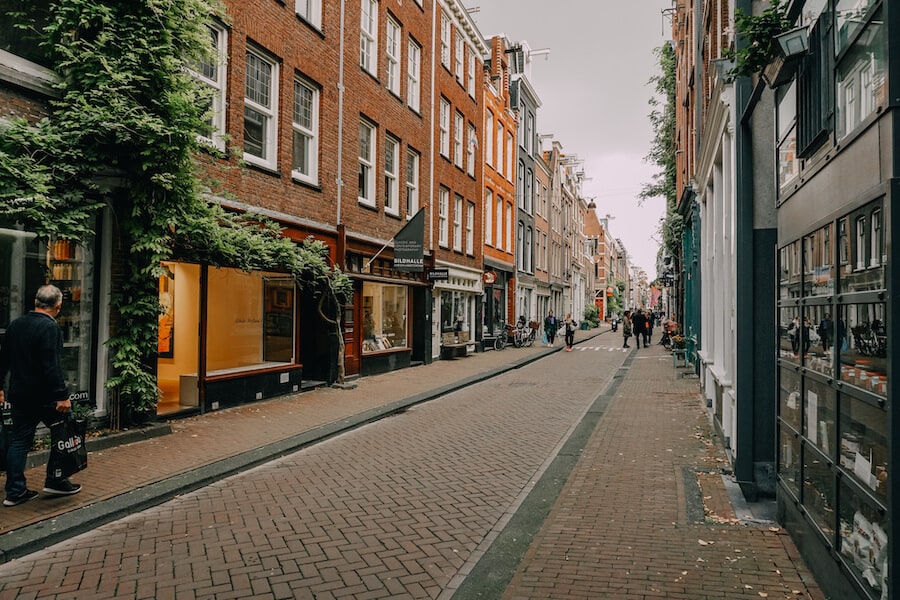 ---
Day Trip Bike Ride
Day trips from Amsterdam are very popular. There are so many stunning and beautiful places to discover near Amsterdam that are only a short distance away. One of the best sustainable things to do in Amsterdam is to take a long bike ride through the Dutch countryside to reach one of these day trip destinations!
The top places to go for a day trip that are only an hour or so away from Amsterdam by bike are Muiderslot Castle, Zaanse Schans, Zaandam, and Monnickendam.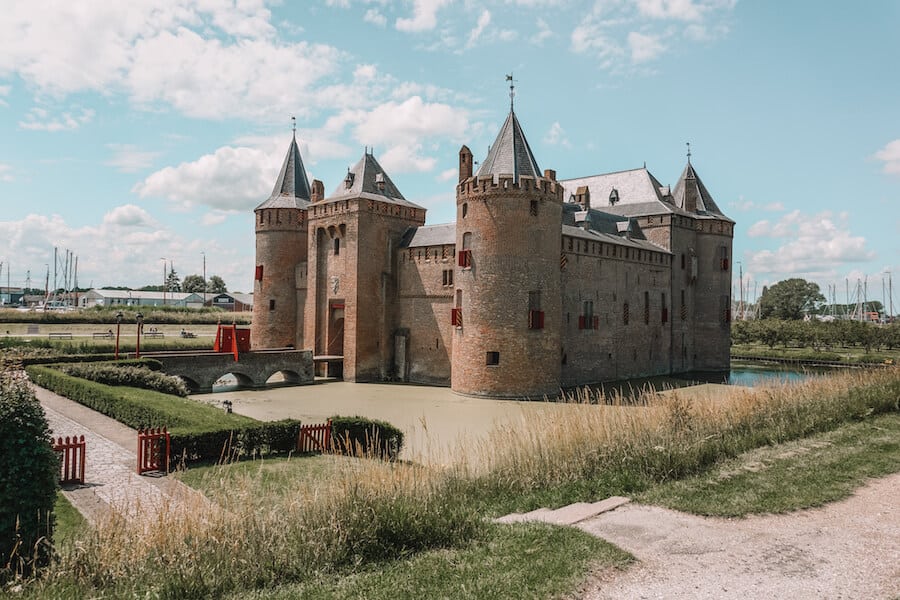 ---
Pedal Through the Canals
Biking through the canals of Amsterdam is the most Dutch way to get around. In Amsterdam, there are actually more bikes than people, and biking is the main mode of transportation around the city. Not only is this a fun and local way to get around Amsterdam but it is also very sustainable as you are not using any gas!
You can find bike rental shops all around Amsterdam that offer rentals for around 7 euros a day. If you choose to rent a bike be sure to read my "Biking in Amsterdam Guide" to learn and understand all the rules of the road.
---
Sustainble Musuem
There are a ton of museums all around Amsterdam all offering their own unique exhibits to admire. However, if you are looking to be extremely eco-conscious while visiting Amsterdam you can opt to only visit sustainable museums. There are quite a few museums in Amsterdam with BREEAM-NL certified, meaning the building is operating in a sustainable manner. The museums are the Van Gogh Museum, Stedelijk, Amsterdam Museum, and the Rijksmuseum.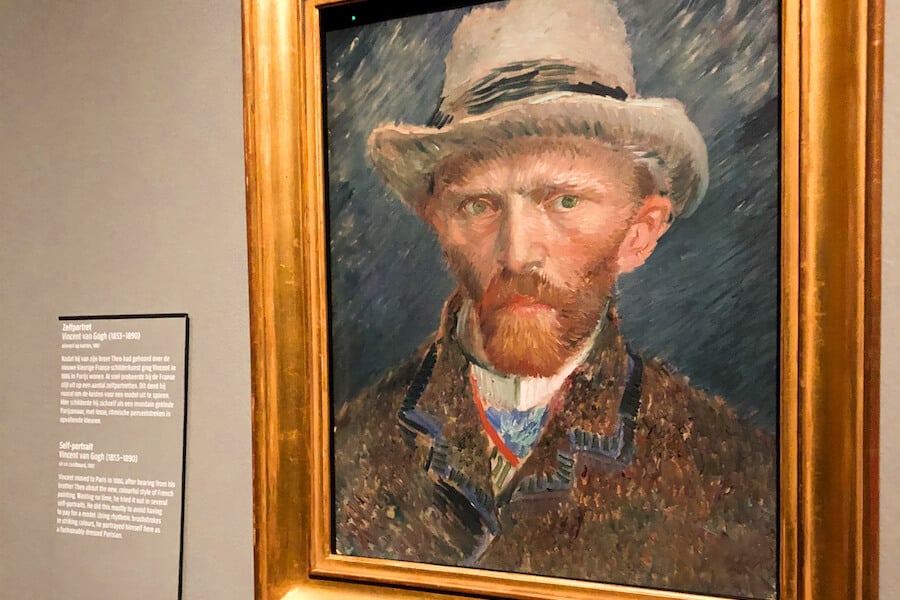 ---
Plastic Canal Cruise
As a vegan in Amsterdam, you are often looking for ways to make the world a better and more eco-friendly place. One way you can do this in Amsterdam, while also enjoying the city, is by going on a plastic canal cruise. A plastic canal cruise brings you on a boat around the stunning canals of Amsterdam and everyone is given a net to collect garbage and litter in the canals. This is a unique thing to do in Amsterdam that not only shows the beauty of Amsterdam but also makes you feel good along the way.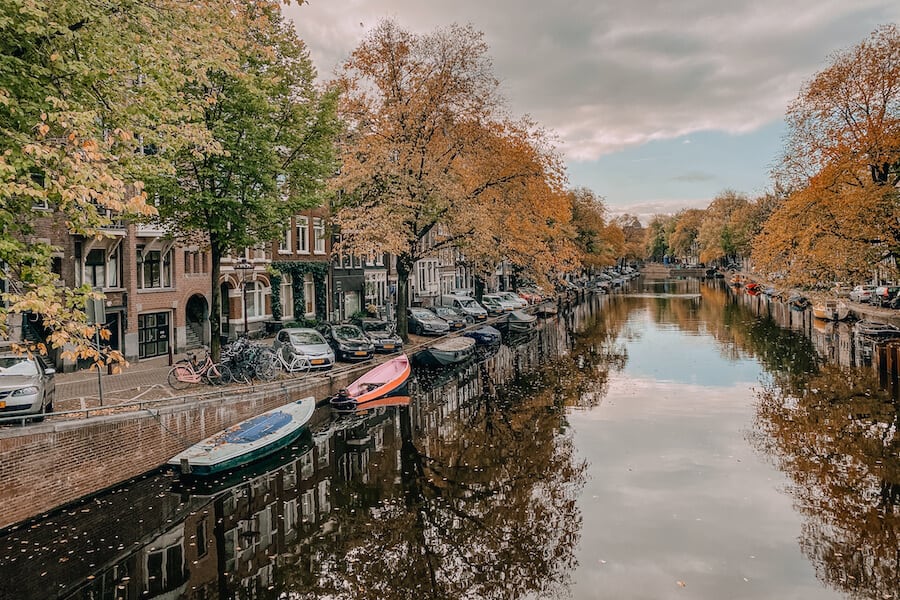 ---
As a vegan in Amsterdam there is a ton for you to do, see, eat, and experience. Amsterdam is an extremely eco-friendly and vegan-friendly place that is perfectly suited for people living a strict vegan lifestyle or people who prefer vegan foods and activities. If you are a vegan in Amsterdam I hope you use this guide for your next visit.
More Amsterdam:
Like this post? PIN "Vegan in Amsterdam Guide" For later!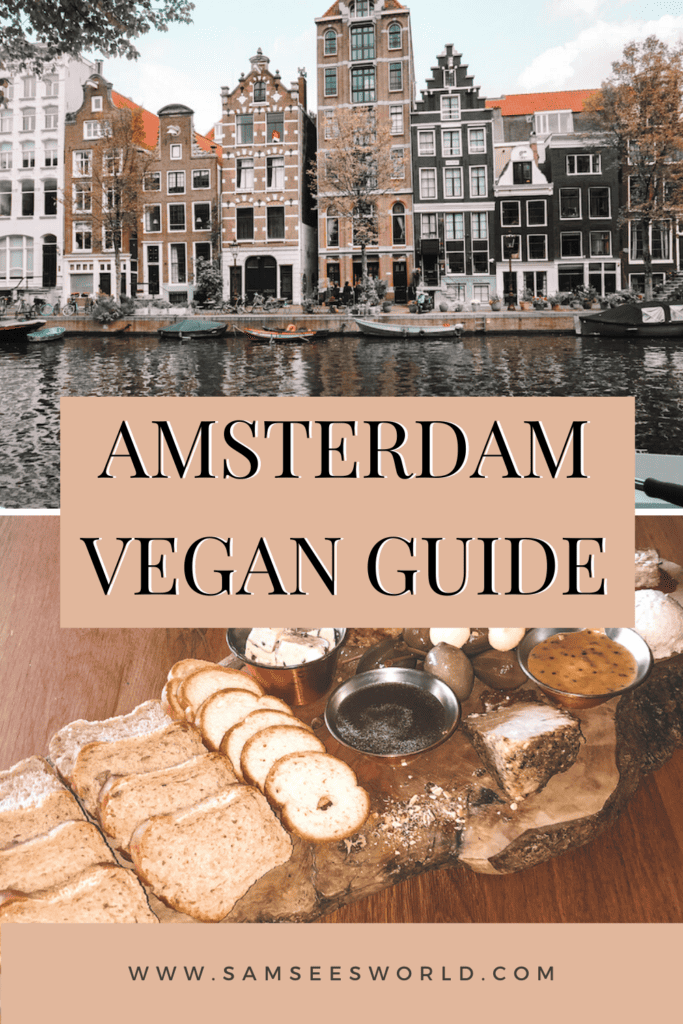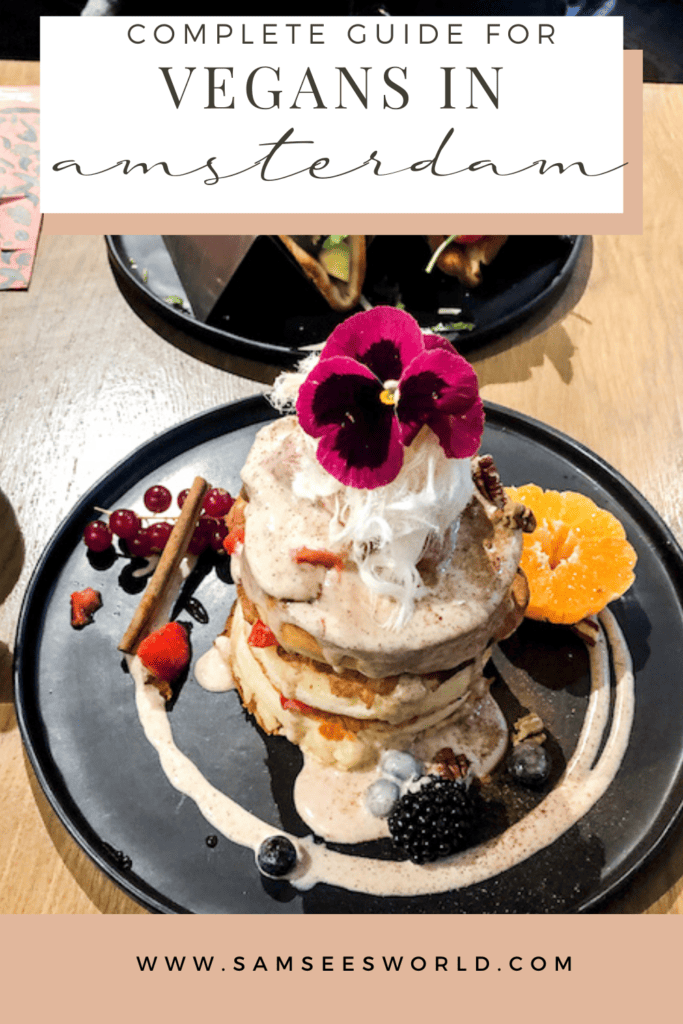 Love,
SSW