One of the most common questions I get is "Which is better Mykonos or Santorini?". And the answer is not so simple.
Mykonos and Santorini are two of the most popular places in Greece. These stunning islands are located in the Aegean Sea and offer stunning views, beautiful architecture, and a magical vibe. Despite their similarities, there are many key differences that make them unique and special in their own way.
If you are trying to decide between the two islands look below to see where Mykonos is best and where Santorini is best.
(Disclaimer: Some links in this post may be affiliate links, meaning if you click on the link and make a purchase, I receive a small commission. This is at no extra cost to you and you may even receive a small discount. See disclosure for more information.)
Which is better Mykonos or Santorini?
Mykonos vs. Santorini: For Beaches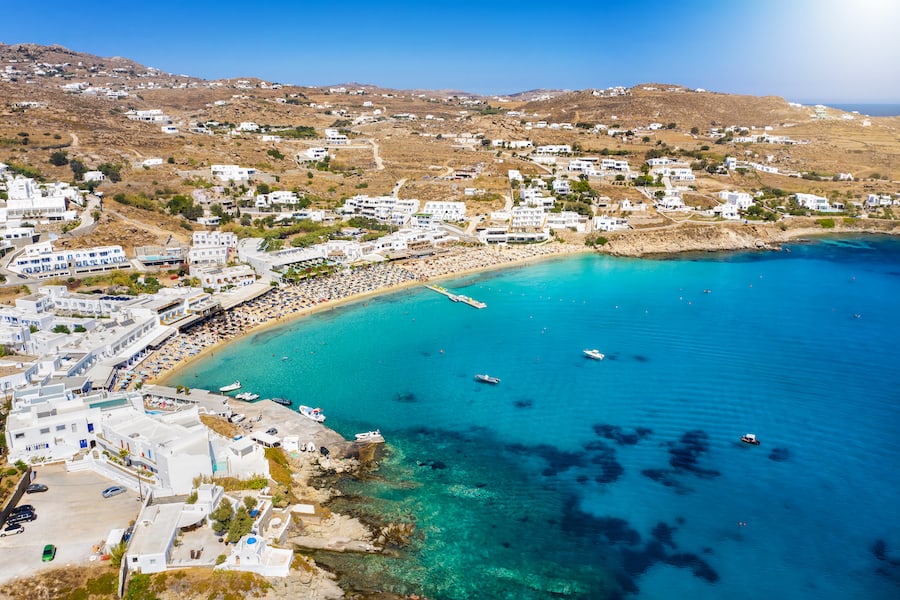 Both Mykonos and Santorini have beautiful beaches for you to enjoy.
The beaches in Mykonos are full of soft white sand and bright blue waters. Here you can enjoy beach clubs, beach bars, relaxing beaches and more.
The beaches in Santorini are very different and unique. In Santorini, the beaches are made of volcanic rock and located in diverse cliffside locations.
If you want to enjoy a beach-filled holiday with plenty of different beach options then choose Mykonos. But if you value unique and different beaches then Santorini is best.
---
Mykonos vs. Santorini: For Location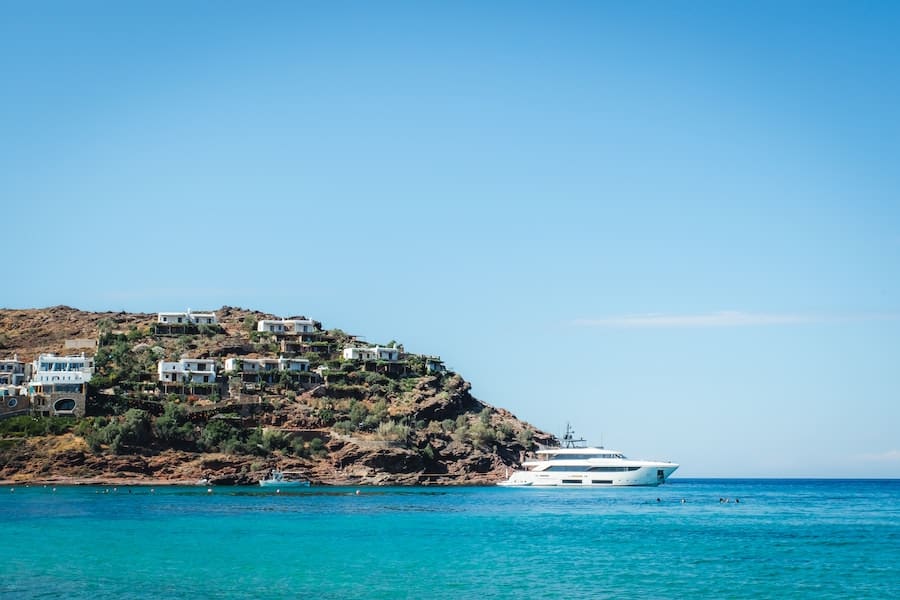 The location of Mykonos and Santorini are pretty similar. Both have ports and airports so you can arrive by both air and sea. Flights run often to both islands from various cities in Europe, plus regular flights from Athens. Ferries run multiple times a day to both islands as well.
Which is better Mykonos or Santorini for location? They are the same!
---
Mykonos vs. Santorini: For Weather
There is no huge difference in the weather between Mykonos and Santorini. The best time to visit both islands is from May to October when the temperatures are optimal and all tours and experiences are in full swing.
---
Mykonos vs. Santorini: For Sightseeing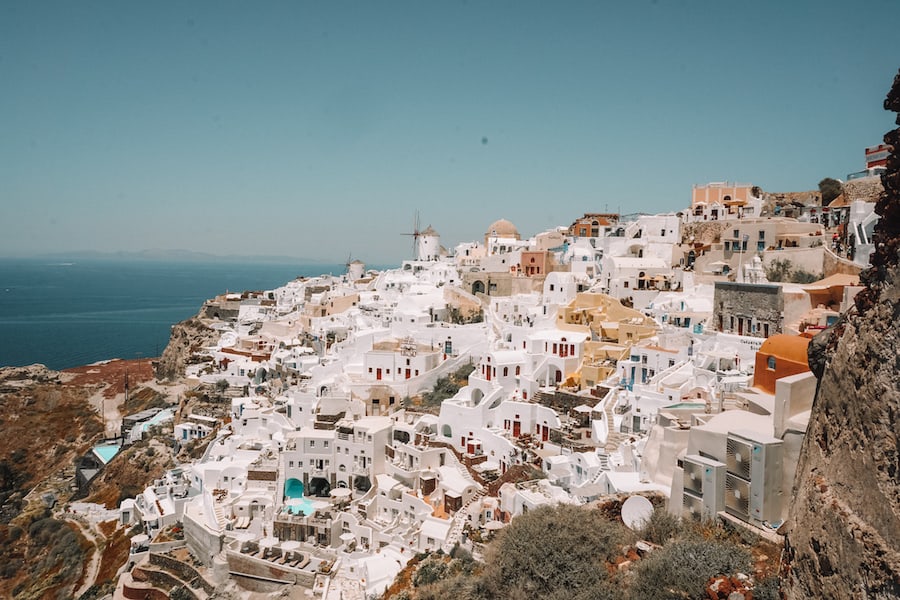 There are plenty of tours and sightseeing opportunities on both Mykonos and Santorini.
Santorini has more tours and excursions such as volcano tours, wine tasting, day trips to other islands, village tours, and more.
Mykonos also has sightseeing opportunities like day trips, beaches, and windmills.
The most options for sightseeing and excursions are in Santorini.
---
Mykonos vs. Santorini: For Scenery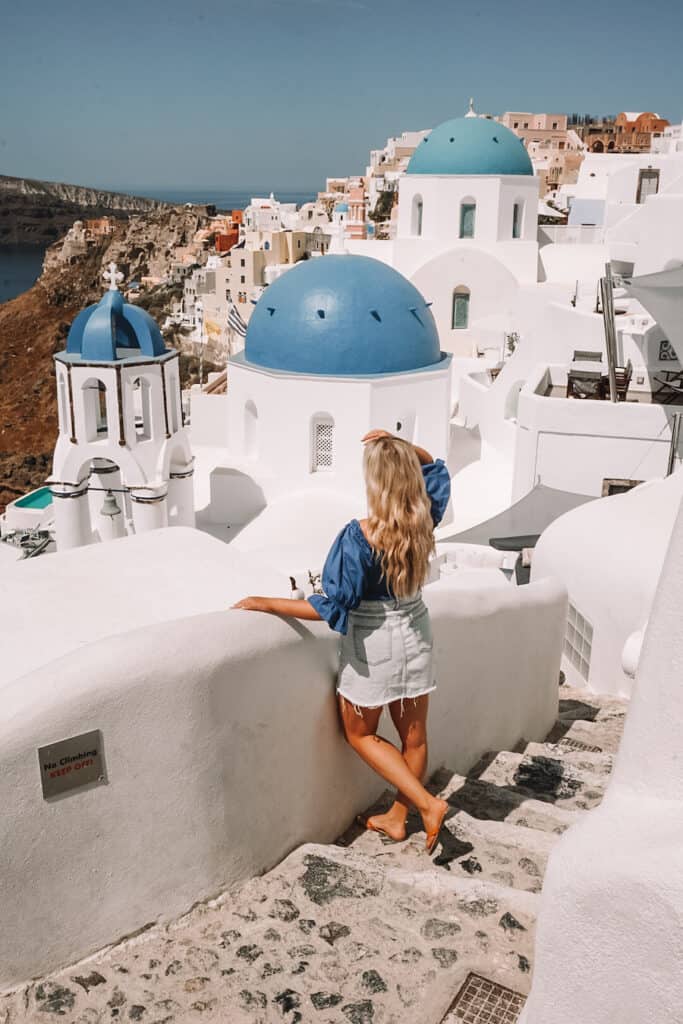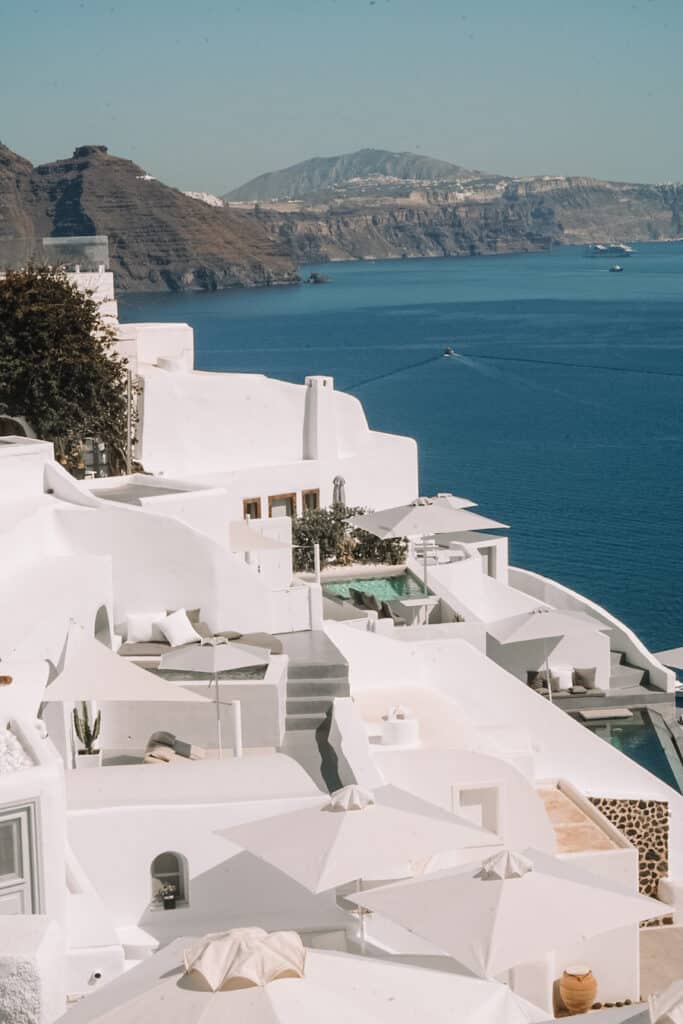 The scenery in Mykonos and Santorini are both stunning, however, the breathtaking scenery in Santorini is hard to beat.
Santorini has some of the most beautiful views and architecture in the world. With the cliffside villages, dramatic landscapes, and white cities complete with blue domed roofs, Santorini is truly like no place on earth and one of the most beautiful places in the world.
The scenery in Mykonos is a maze of twisted streets, white buildings and authentic windmills.
If you want to have a feast for your eyes then Santorini is best.
---
Mykonos vs. Santorini: For Romance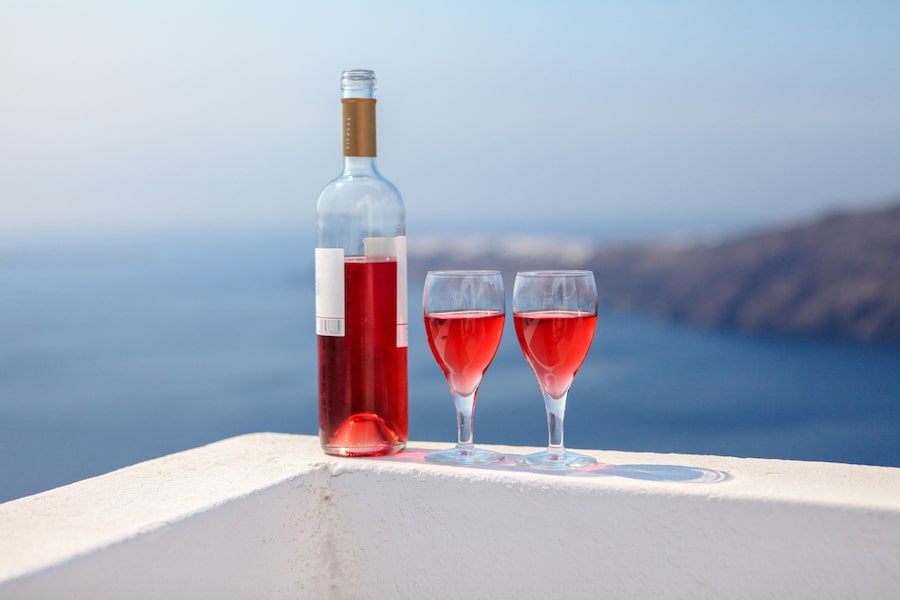 Santorini is one of the most romantic places in Europe and there is no competition between Mykonos and Santorini on this level.
Santorini is one of the best places in the world for couples on romantic getaways and honeymoons with its stunning views and love-filled vibes.
---
Mykonos vs. Santorini: For Partying
Mykonos is one of the best party destinations in Europe and by far the best place for a party-filled getaway. There is a huge party scene in Mykonos with day clubs, beach clubs, and nightclubs to enjoy an impressive night out.
---
Mykonos vs. Santorini: For Food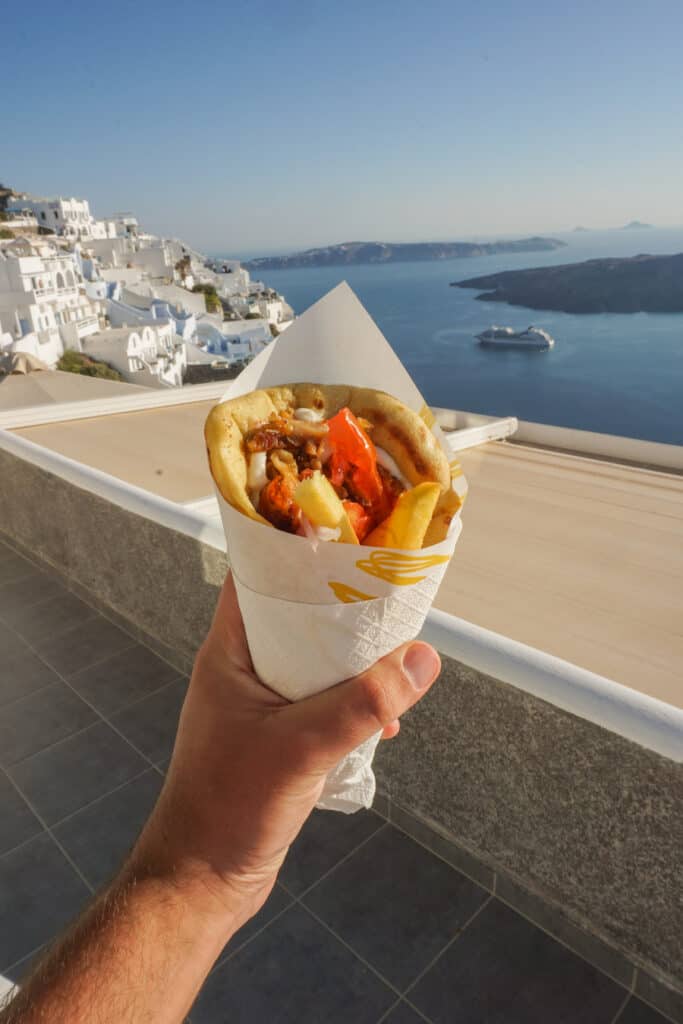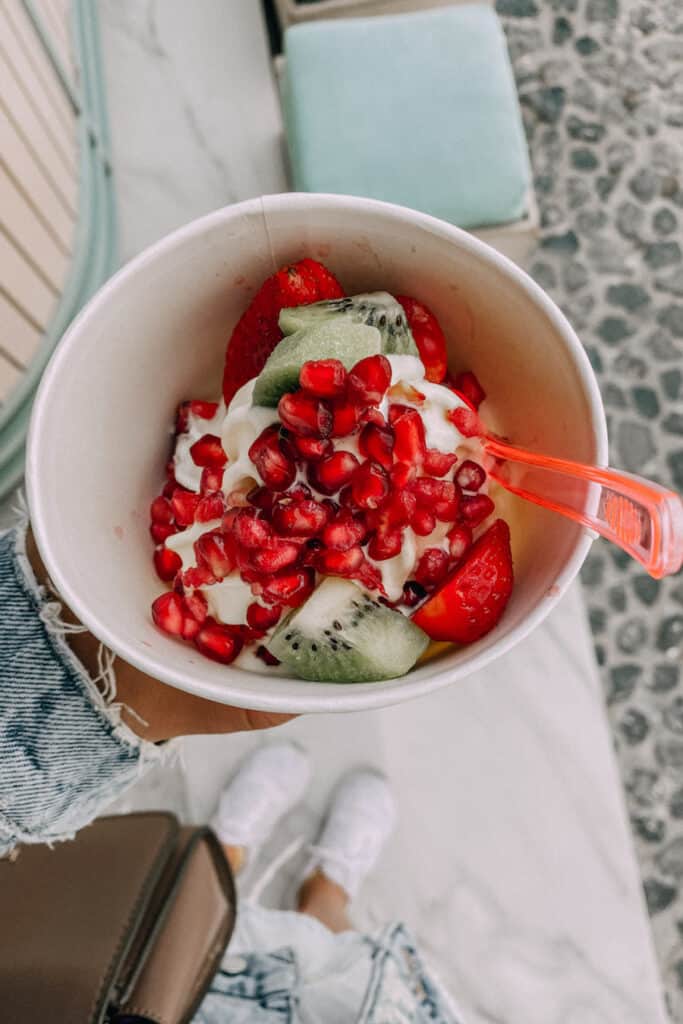 The food in both Mykonos and Santorini is pretty equal. There are amazing restaurants on both islands and foodies equally enjoy the food on both.
---
Love,
SSW