Santorini, known for its caldera opening up great panoramas of the sea, and scenic villages like Fira, is also home to some unique black sand and pebble beaches, whose waters look more pellucid than those of mainland Greece resorts.
Even though most travellers choose to put up in Fira to profit from parties and great food and architecture, and go on a bus to the top beaches of Santorini, it is also possible to stay right at the beaches, with their great accommodation and food also deserving a try. 
Read More: Best Beach Captions for Instagram
(Disclaimer: Some links in this post may be affiliate links, meaning if you click on the link and make a purchase, I receive a small commission. This is at no extra cost to you and you may even receive a small discount. See disclosure for more information.)
8 Best Beaches in Santorini
White Beach Santorini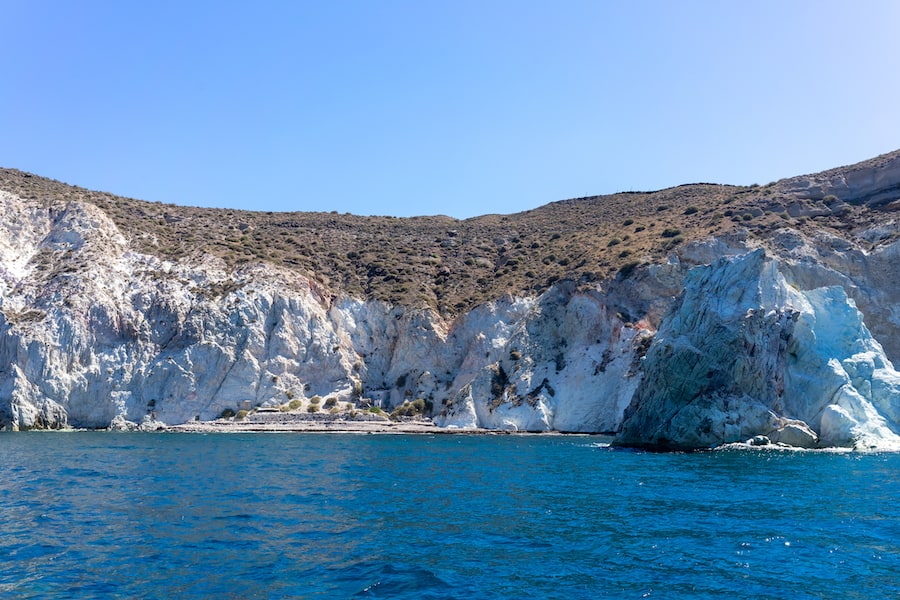 White Beach is a stunning and very popular beach in Santorini. It is one of the best beaches in Santorini for those seeking a day in the sun surrounded by beauty. It is located right beside Red Beach and is known for its bright white cliffs surrounding the shore. It can only be reached on foot from Red Beach or by boat.
---
Kamari Beach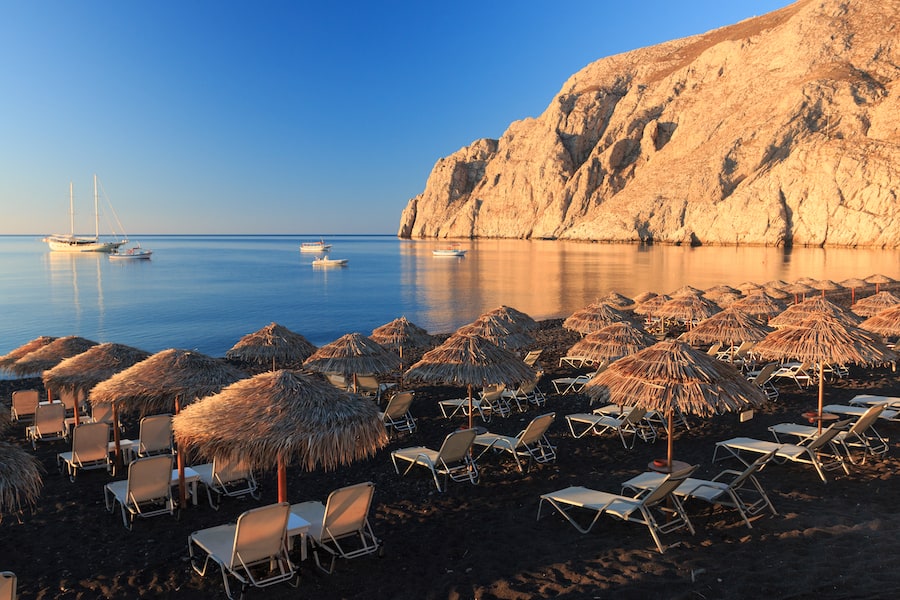 One of the island's most family-friendly beaches and one of the best beaches in Santorini is Kamari Beach. This beautiful beach is great for basking in the sun, splashing around and playing beach football or water polo with friends and family.
Kamari is also one of the best beach towns and places to stay in Santorini for families. From here you can go to a beach separated from Kamari by a mountain, Perissa Beach or if unwilling to climb the dividing hill take a water taxi plying between the two beaches during the daytime.
---
Vlychada Beach Santorini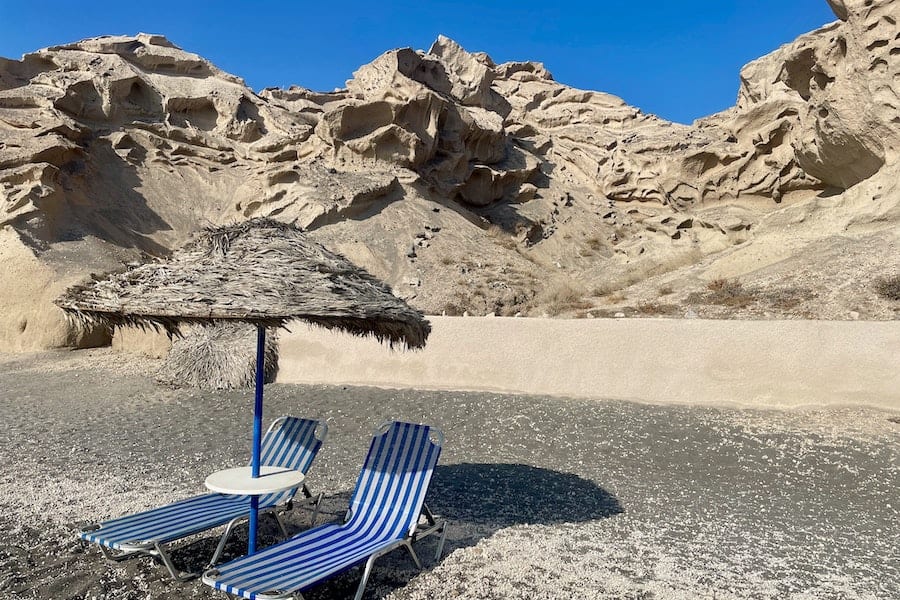 One of the best beaches in Santorini, perfect for a relaxing and intimate swim is Vlychada Beach Santorini. It is easily accessible by car or bus and has a great beach to enjoy for a day of swimming and sunbathing.
---
Red Beach Santorini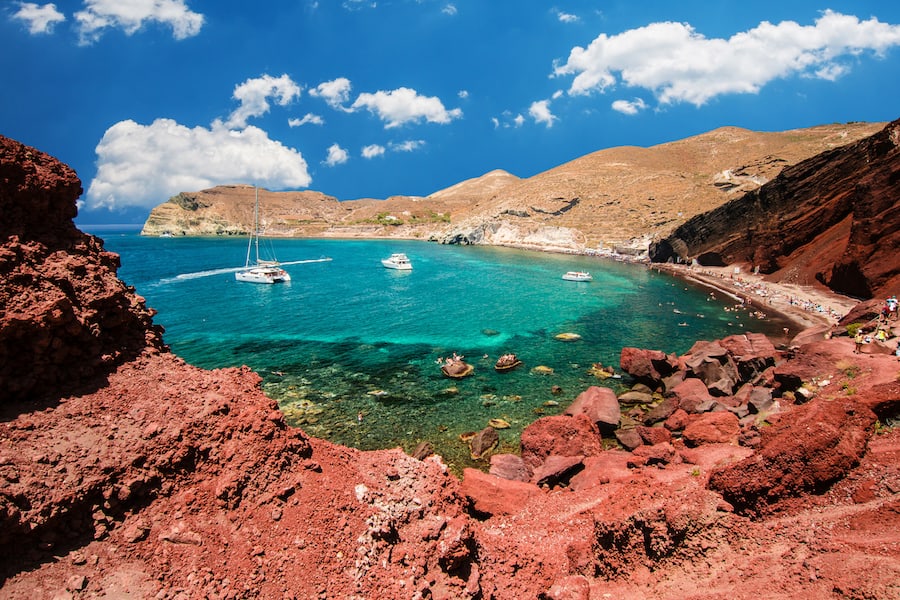 Red Beach is one of the most beautiful beaches in Santorini and one of the most famous beaches in the world! It is one of Santorini's top tourist attractions with people eager to see the volcanic landscape and red-hued sand. In the summer months, you will find plenty of people laying out on sunbeds swimming in the blue water and admiring the other-worldly landscape.
---
Perissa Beach
Even though Perissa Beach is a popular good for families, the vast stretch of sand is home to chilled parties too. This beach is both youthful and fun and ranks high amongst the best beaches in Santorini.
Here parties are great but stop earlier than in Fira making it one of the best places for daytime beach parties. Note: At some point, Perissa becomes Perivolos, which in turn becomes Agios Georgios and its pebble becomes sand. The southern extremity of the beach is by far quieter and is a great spot to watch the sunset with your significant other.
---
Perivolos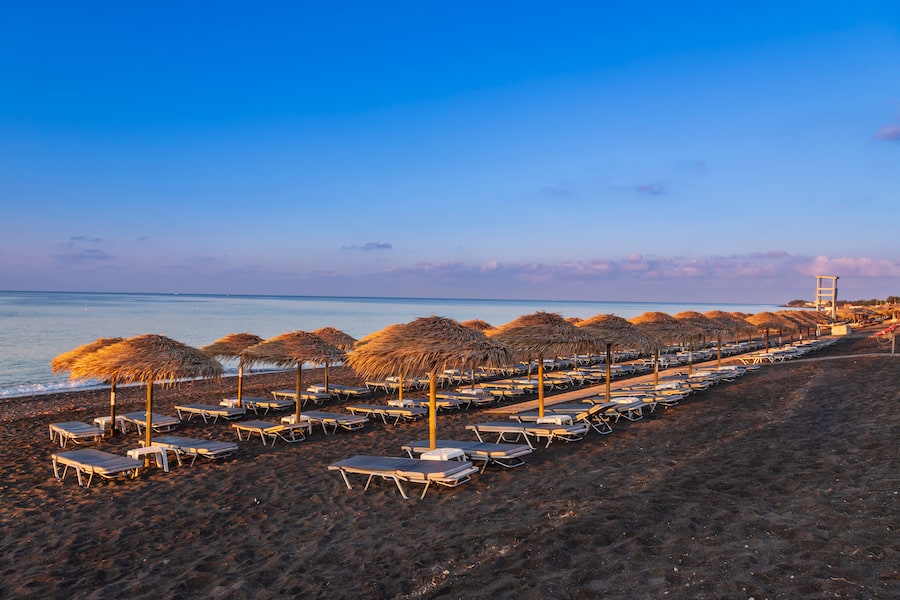 Known as Santorini's most chic beach and one of the most beautiful beaches in Santorini, Perivolos is home to ritzy hotels of utmost luxury and famous restaurants. The sand here is less coarse and pebble-like and the waters are stunningly clear. Splash around in the beautiful waters and enjoy sunbathing on one of the world's most elite and kinetic sand expanses.
Sadly, it has no water taxi link to Kamari but a regular bus connection with buses running on the schedule as those from Perissa.
---
Monolithos
Monolithos is one of the best beaches in Santorini for those seeking ample space and wants to benefit from the vast expanse of sand, take in the beautiful mountainscape and take a plunge into the beautiful sea.
In contrast to other beaches, you can put together marvellous sand castles here, plus the water is shallow. Getting to Monolithos is more difficult than other beaches as there is less travel infrastructure and the beach can feel somewhat off the beaten track. But even though a bit isolated it creates a uniquely intimate atmosphere for you to commune with nature and escape the throngs of tourists.
---
Caldera Beach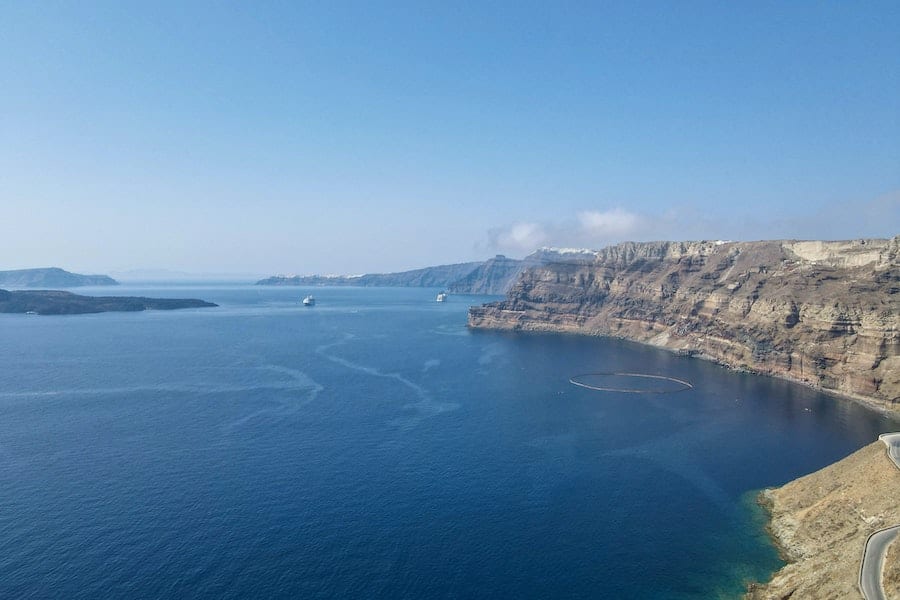 This tight ribbon of pebble and sand mix is one of the island's best-kept secrets. Tucked away on a cliff side it is a great place to escape the world with your loved one and take delight in warm crystal clear waters caressing you and promising eternal zesty bliss.
To add to the beach there is a cute taverna, a minuscule port, and no beach rentals. Also, since it is situated right on the caldera it gets deep and steeply close to the shore, so be careful. Some places of the caldera are so abyss-like that no ship can anchor there.
---
Head to Santorini to admire and explore its wealth of sand and pebble, making it one of the world's best beach destinations.
Love,
SSW