Searching for what to do with 4 days in Rome? Then keep reading!
Rome is one of the most historic and breathtaking places to visit in the world. The world-renowned monuments, deep historic significance, and electric way of living are enough to capture the heart of almost all travellers. During your 4 days in Rome, you will no doubt fall in love with the diversity of its gorgeous streets, eat its mouth-watering food, and get lost in the maze of museums and galleries that make Rome one of the most magical places on earth.
Get ready to fall in love with just 4 days in Rome.
(Disclaimer: Some links in this post may be affiliate links, meaning if you click on the link and make a purchase, I receive a small commission. This is at no extra cost to you and you may even receive a small discount. See disclosure for more information.)
4 Days in Rome, Italy
Day 1
Upon your arrival at Fiumicino Airport you have at least three options:
Take a Taxi or Uber: the most expensive but most convenient
Take a bus: the cheapest but slowest – a great option if you want to enjoy Rome on a budget.
Take the Leonardo express train: the cheapest and fastest into the city center.
After checking into your hotel, go for a Rome walking tour and explore the ancient landmarks that make Rome one of the world's most attractive cities for an architecture lover.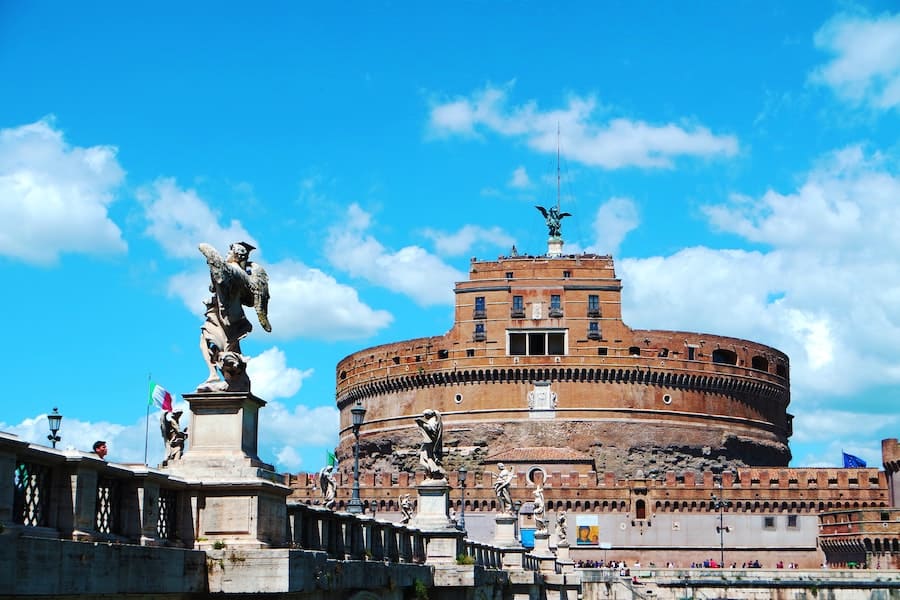 First, go to the magnificent Castle St. Angelo, the mausoleum of the famous emperor Hadrian, whose famous penchant for canines has made him a superstar, and whose love for his beloved, Antinoos, gave rise to a city, Antinoöpolis.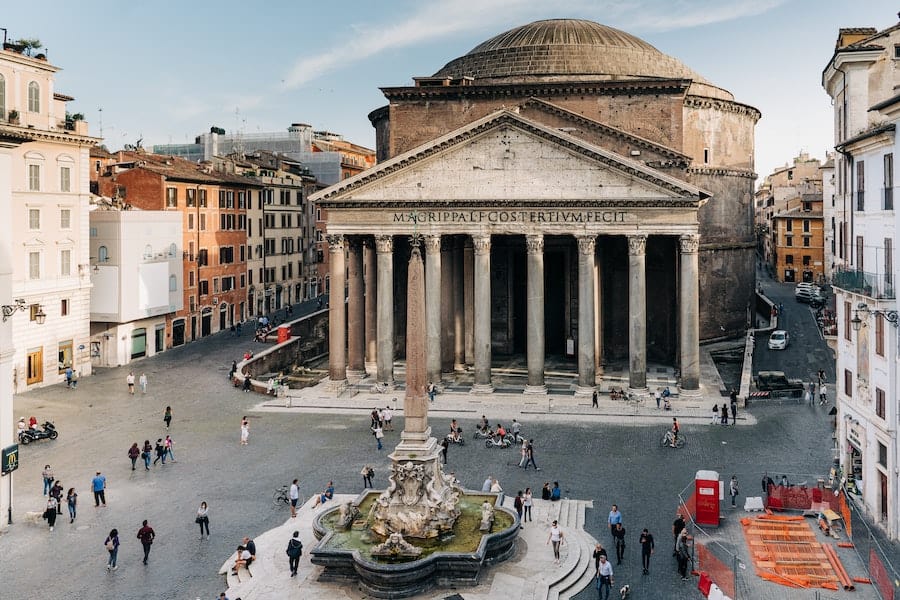 Then continue on your journey to the Pantheon, a unique structure and a former temple with a one-of-a-kind skylight and dome, and succumb to the breath-taking beauty of its interior.
From there you should make your way to the forum of Octavian, also known as the Roman Forum, and sense the pull of streets, some of which feature real architectural hidden gems. Also, keep in mind that modernity sits hand in hand with antiquity in the maze of central Rome streets.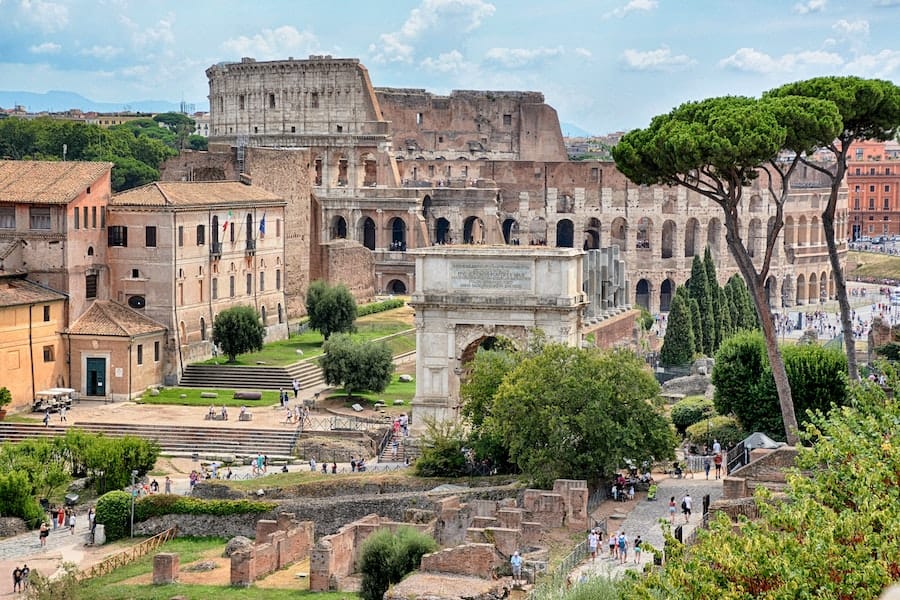 After a long day of exploring some of Rome's most magical attractions, it is time for spaghetti carbonara. Spag Carb hails from the Lazio region of Italy and enjoying it in Rome is a must, of course, accompanied by delectable Italian wine.
Best places for delicious pasta are the following: Cantina e Cucina, Maccheroni, or Tonnarello.
---
Day 2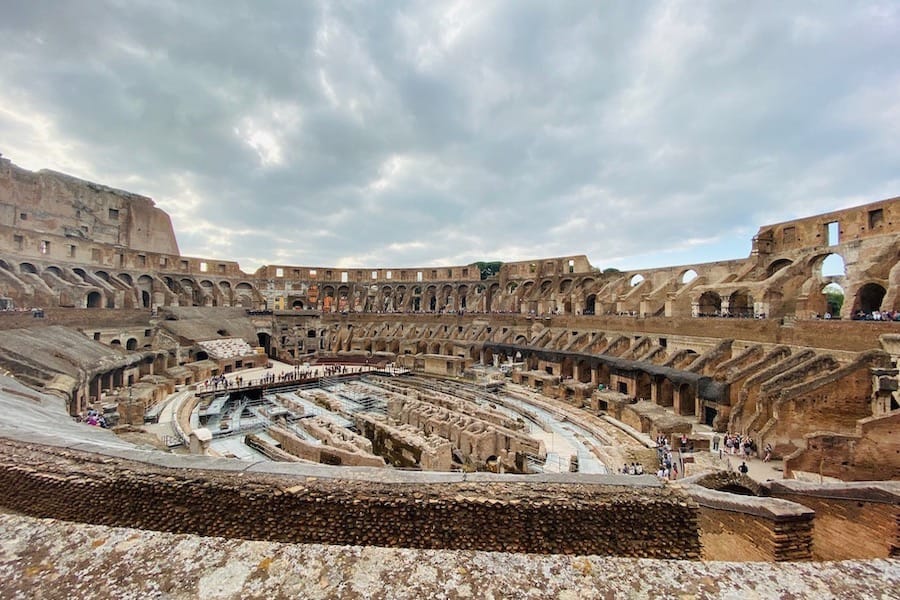 Eat breakfast then make your way to the Colosseum – the largest amphitheatre ever built that is still standing today. The colosseum dates back to AD 70–80 and seeing it in real life feels almost unreal.
After the tour of the Colosseum, walk to the famous Trevi Fountain, situated about a mile from the tourist Mecca, and then proceed on a line 85 bus to Vatican's beautiful St. Peter's basilica and take delight in the panoramas of its sky-high observation deck. Also don't forget to have a peek at the Sistine Chapel, the Pope's official residence.
To end the day go to a more local district of Rome, Pigneto, where you can find great local restaurants.
---
Day 3
Make your way to Villa Borghese to wander around or go to one of its museums. Then walk your way to Villa St. Giulia, situated close to Villa Borghese: one of the world's best places to delight in the exquisite allure of Etruscan art. After, go to Villa Poniatowski, to see Etruscan objects from Latium Vetus, and other unique vestiges of this preternaturally unique, somewhat arcane civilization.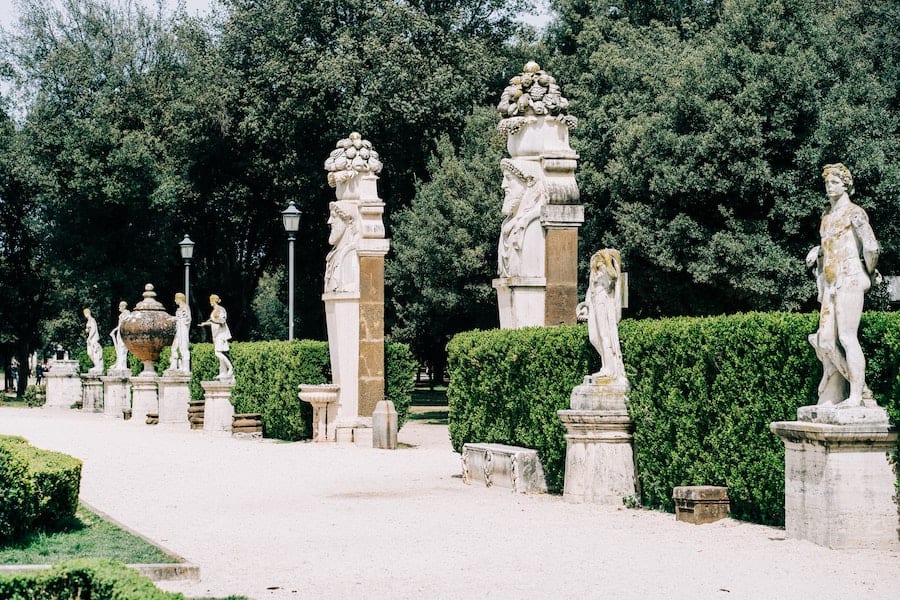 Don't forget that Rome oozes romance and beauty so take your significant other to the most romantic place in Rome and arguably Europe, head to leafy Pincio Gardens, offering gobsmacking vistas over Saint Peter's Basilica as well as the Gianicolo Hill, and then stunning Ponte Sant Angelo.
Then once the sightseeing is complete go for a stroll around the downtown and visit one of the world's best places to have a romantic Italian soirée, Rooftop Bar at The Raphael Hotel for your loved one to go all moon-eyed and then head for a stroll with a glass in one hand to Ponte Sisto, a super romantic bridge, spanning the Tiber.
---
Day 4
Head to the Spanish steps for some scenic selfies and life and explore the picturesque area surrounding it. Keep in mind that the area is one of Italy's most touristy so make your way after the photo-shooting, to Piazza Navona, one of Europe's most bustling squares, and then complete your 4 days in Rome itinerary, with a visit to Gianicolo Hill. Keep in mind that pickpocketing can rise in the high season.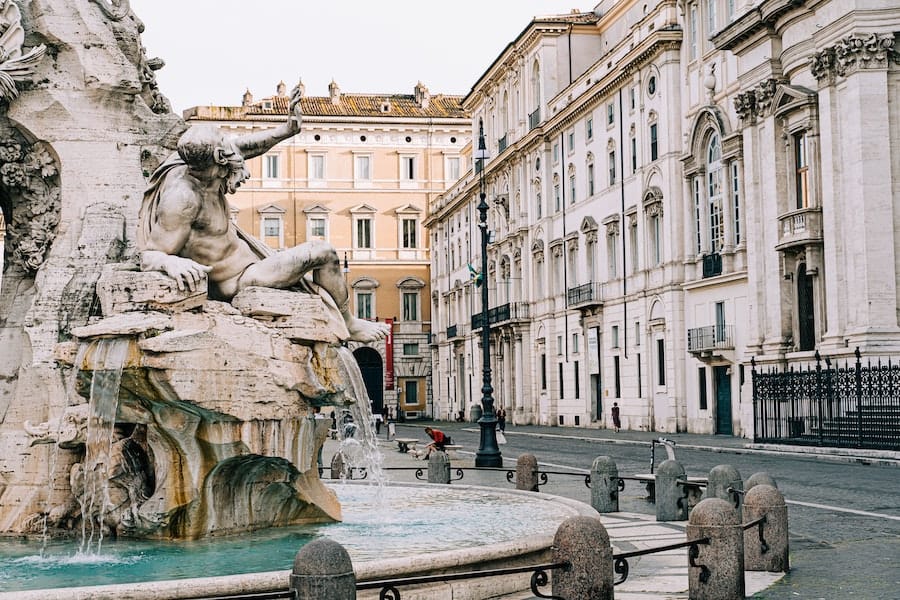 For dinner, munch on a ball or two of Italian gelato and sip on your cafe ristretto, and feel free to extend your stay in Rome for longer since it is by no means enough to spend 4 days in Rome to uncover all its hidden marvels.
These include the following: Doris Pamphili Gallery; Quartiere Copier, and Capuchin Crypt.
---
Travel Insurance
Getting travel insurance before you travel is a MUST. It's the number one thing you should always pack before travelling that can save you a lot of money, time, and stress. With how crazy travel has gotten recently you need that peace of mind that no matter what happens there is something protecting you from losing out. I always travel with travel insurance and think everyone should.
I always travel with travel insurance and think everyone should. Below is my favorite travel insurer Safety Wings, enter your details to get a free quote!
---
Rome is waiting!
Like this post? Pin "4 days in Rome" for later!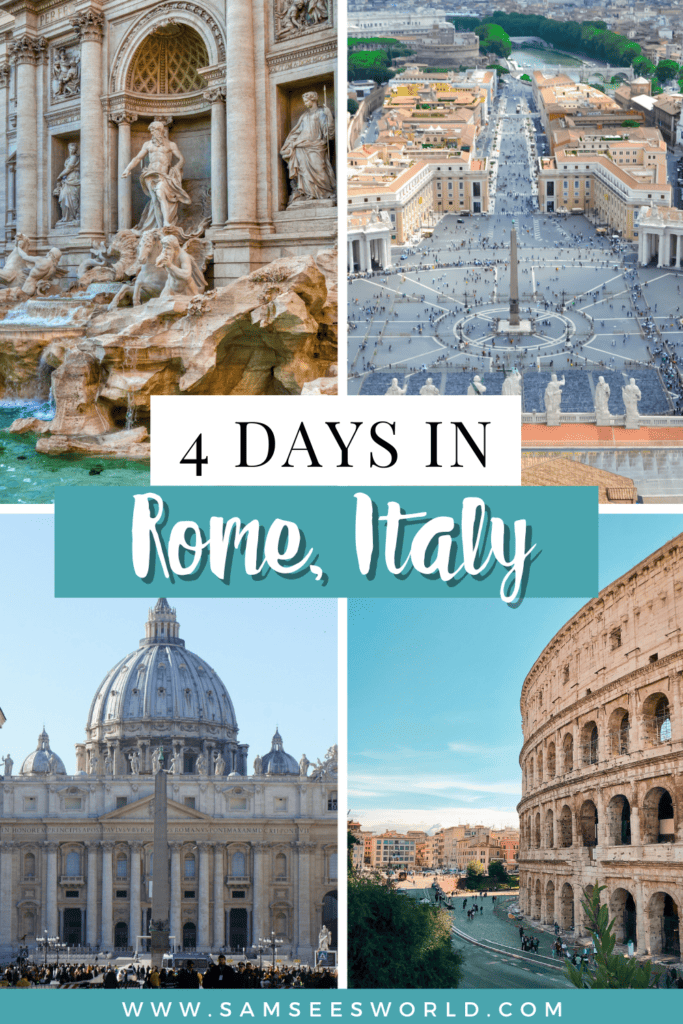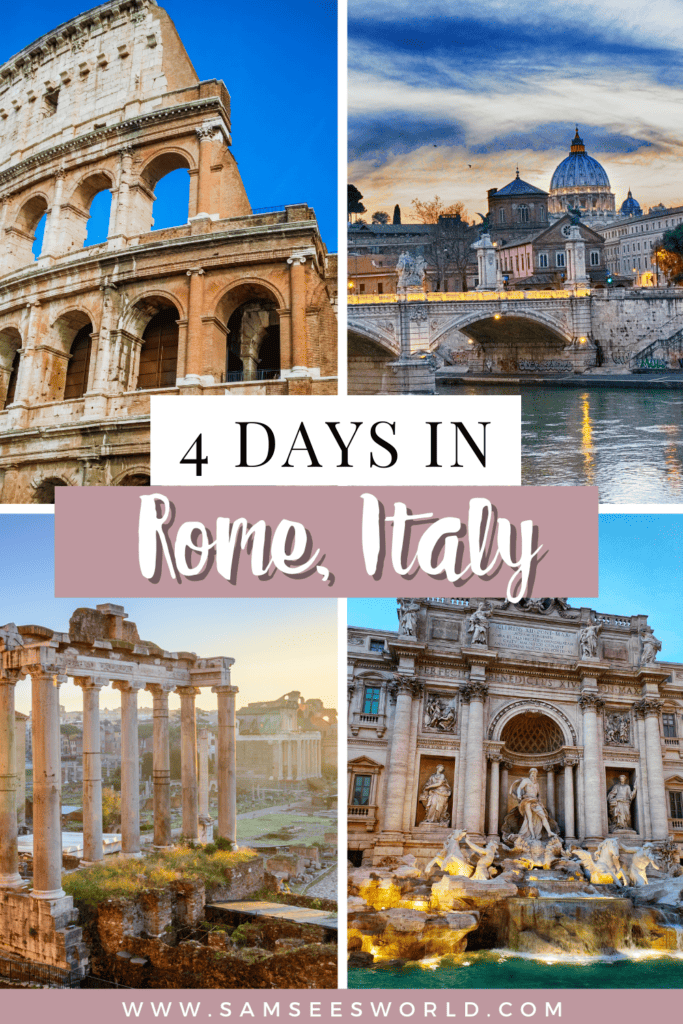 Love,
SSW