Uncover one of Italy's most magical cities and discover the best things to do in Florence for the perfect, dreamy getaway.
Florence is the capital of the world-renowned Tuscany region of Italy. It is one of the most beautiful towns in Tuscany and a must-visit while touring this region. Known for its majestic churches, various museums, and artistic environment, Florence is a place of pure magic. Plan to spend at least 2 days in Florence to see and experience all this city has to offer.
Below are 23 of the best things to do in Florence for an amazing holiday!
(Disclaimer: Some links in this post may be affiliate links, meaning if you click on the link and make a purchase, I receive a small commission. This is at no extra cost to you and you may even receive a small discount. See disclosure for more information.)
23 Best Things to do in Florence
Visit Florence Cathedral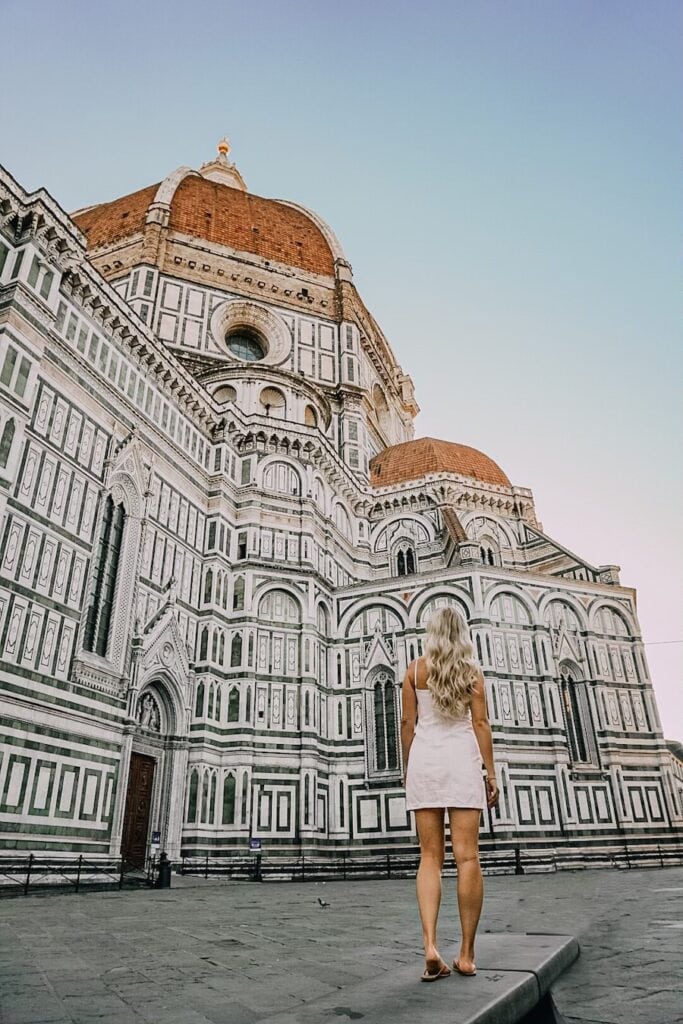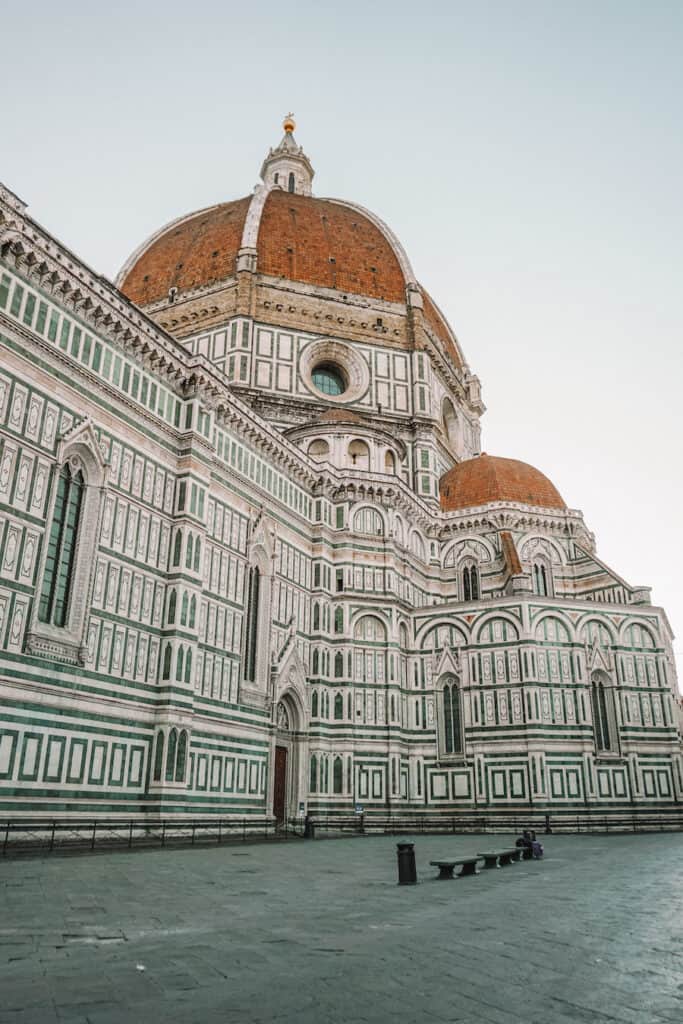 The Florence Cathedral – or Cathedral of Santa Maria del Fiore – is easily one of the most famous and iconic cathedrals in the world. Its impressive size, ornate details and stunning interior make it one of the top attractions of the city and visiting it is one of the best things to do in Florence.
Construction started in 1296 and it is built in the Gothic architectural style which makes it all the more enticing. Simply walking around the perimeter and viewing it from all the different angles will awe you! You can also go inside and walk around and admire the interior work which is equally impressive. Be sure to get your tickets in advance to avoid lines or no tickets left.
---
Go to the top of Giotto's Campanile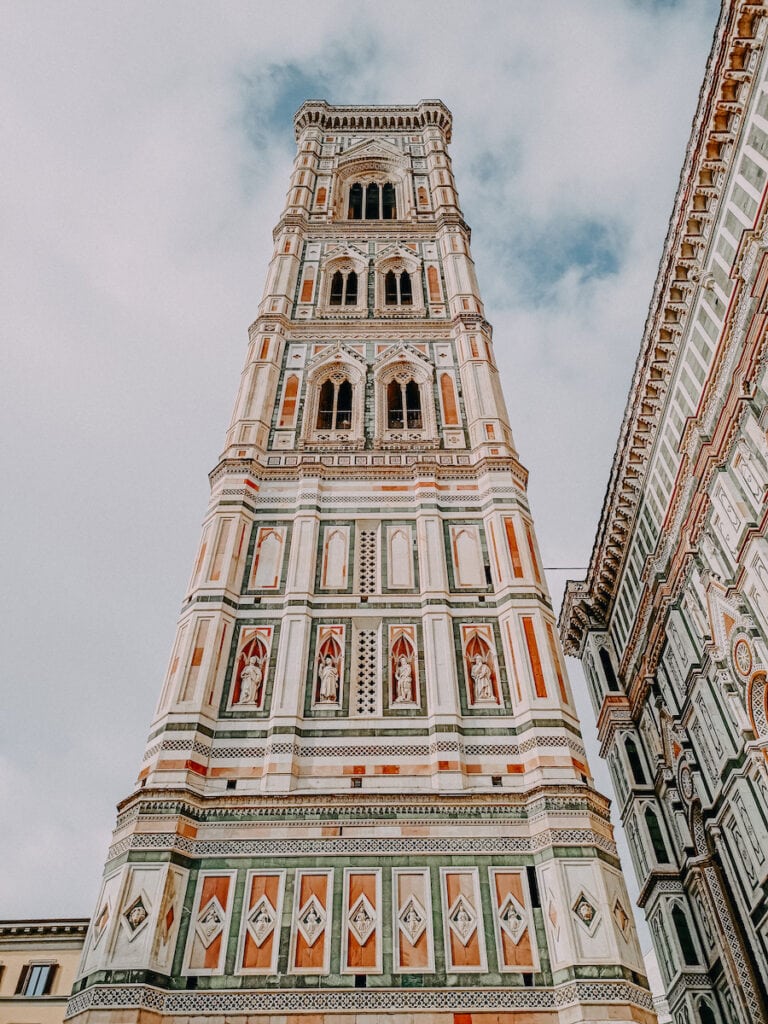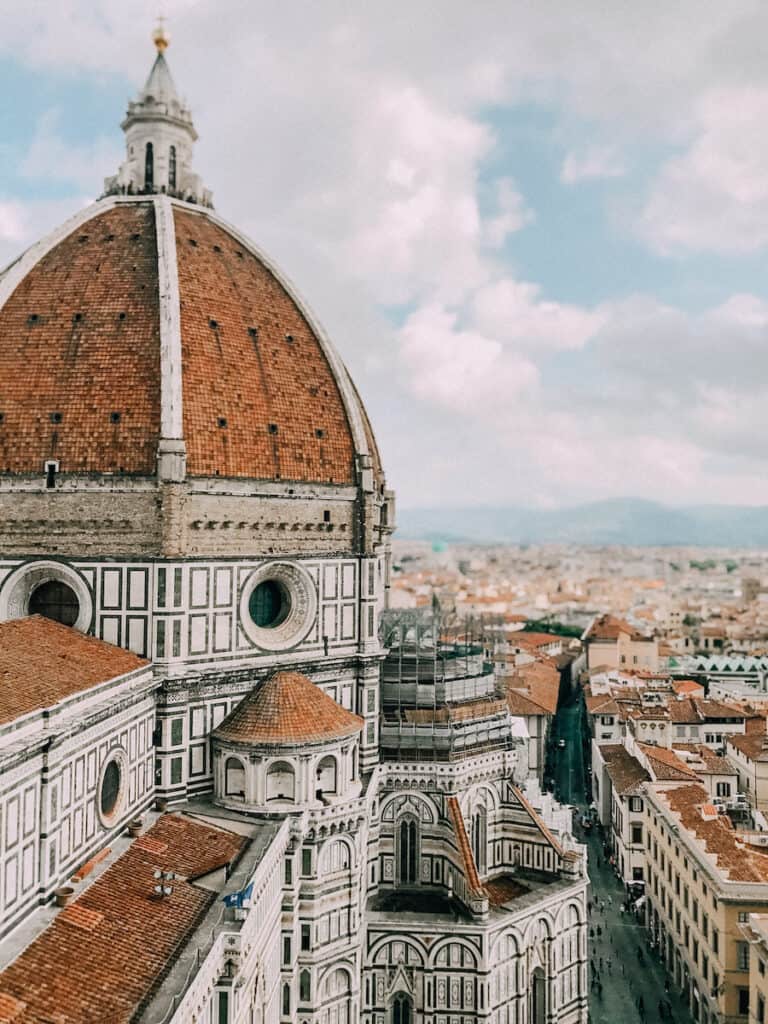 Giotto's Campanile is the tall bell tower located beside the Florence Cathedral. It is part of the Florence Cathedral complex but is its own building entirely! This bell tower stands at an impressive 84.7 metres and is open to those daring enough to climb the 414 steps to the top to view Florence from above. The climb is a workout but the views are 100% worth it.
---
Walk Across Ponte Vecchio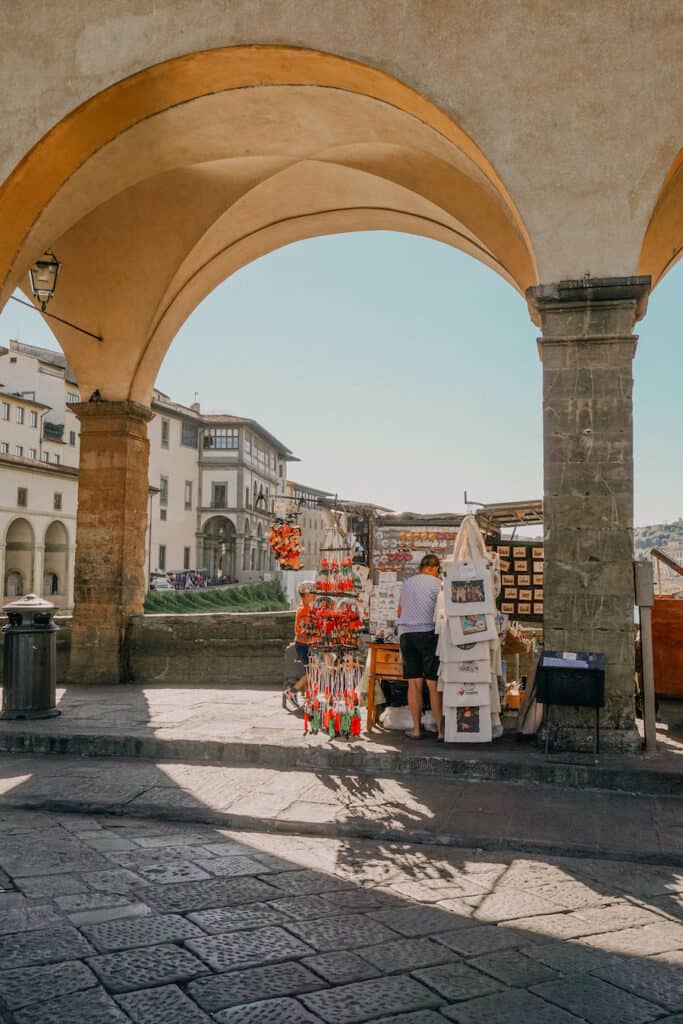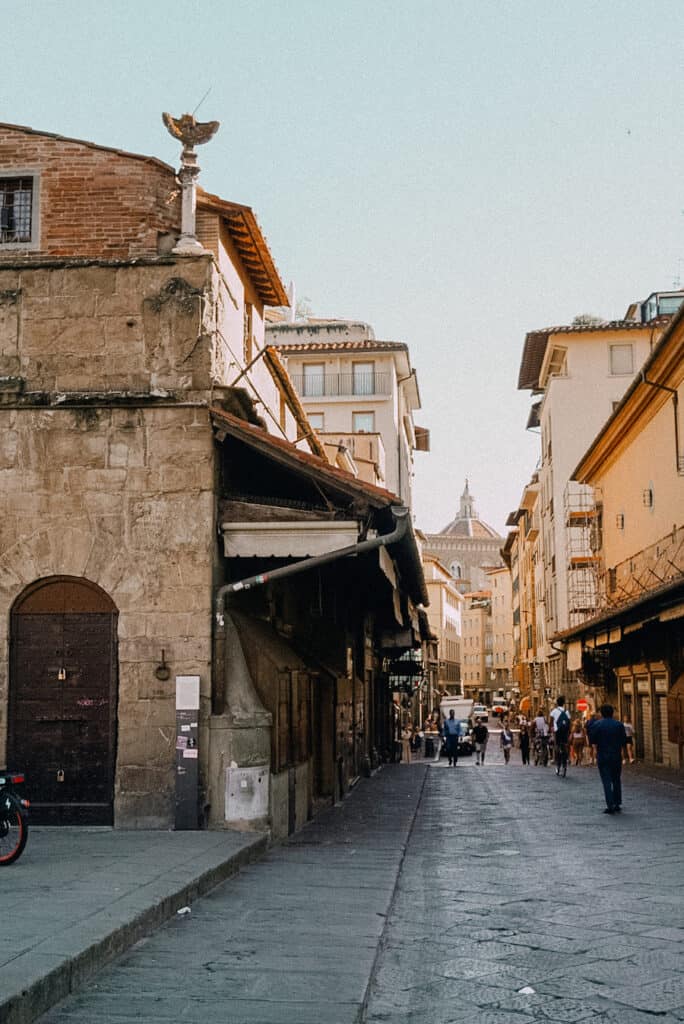 Ponte Vecchio is a famous stone arch bridge that crosses the Arno River. Walking across this medieval bridge is one of the top things to do in Florence because it is not just a bridge but it is also home to many local shops. In the past, the shops were occupied by butchers, tanners, and farmers but now it is the perfect place to find souvenirs like jewelry and clothes.
---
Admire Basilica of Santa Croce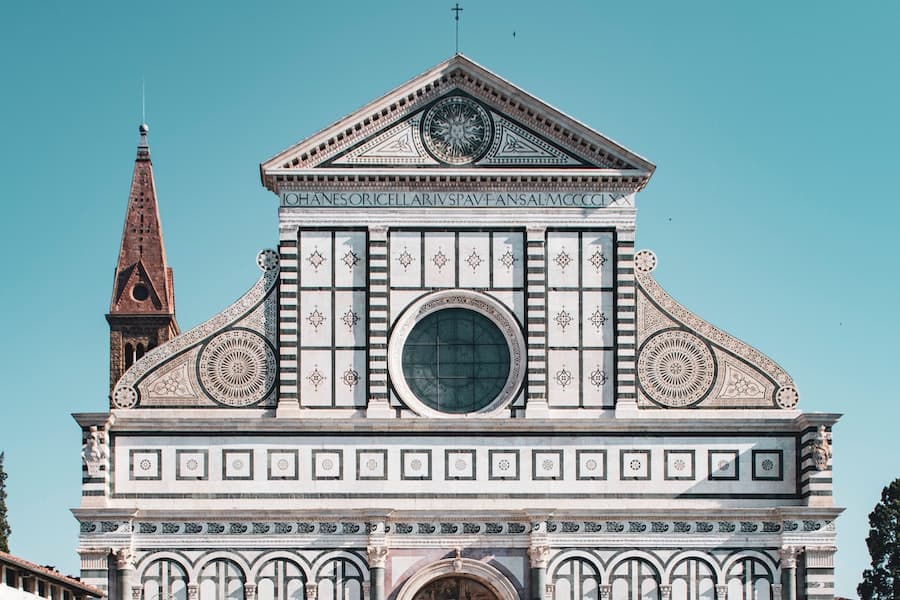 Basilica of Santa Croce is a small and charming Franciscan church located just 800 meters from the Duomo. It is a mix of Gothic architecture and Renaissance architecture and visiting it is one of the top things to do in Florence. Be sure to get tickets to see the inside too!
---
Spend an Afternoon at Bardini Gardens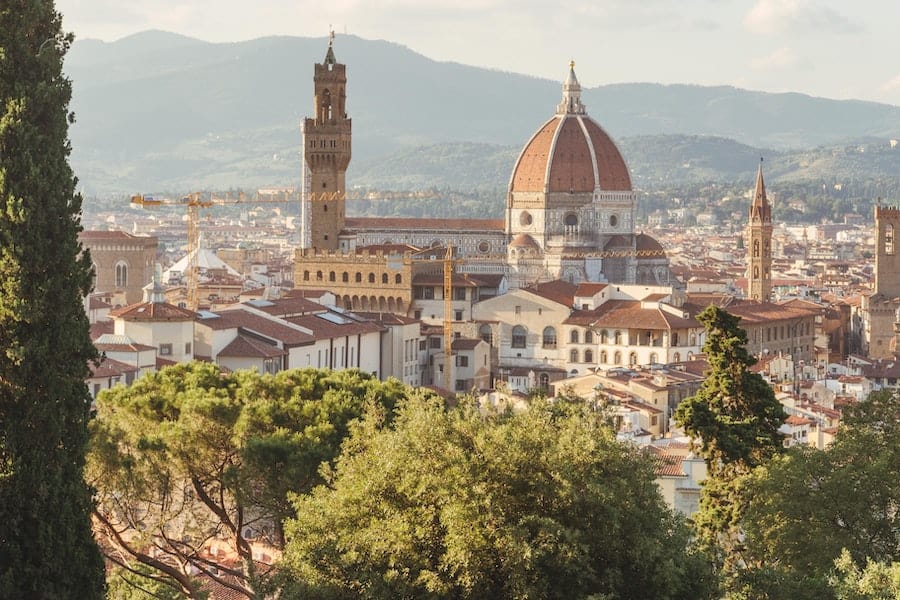 The Bardini Gardens are a stunning set of Italian Renaissance gardens located in Florence. They date back to medieval times and were historically owned by wealthy people of the city. The gardens offer a magical escape in the center of Florence complete with unique colours and fragrances plus stunning views over the city.
---
Join a City Tour
Joining a tour is one of the best things to do in Florence to see and learn as much as possible about Florence in a short amount of time. You can enjoy walking tours, bus tours, or even biking tours to get a full picture of the charm and magic of Florence.
---
Go for a Drink with a View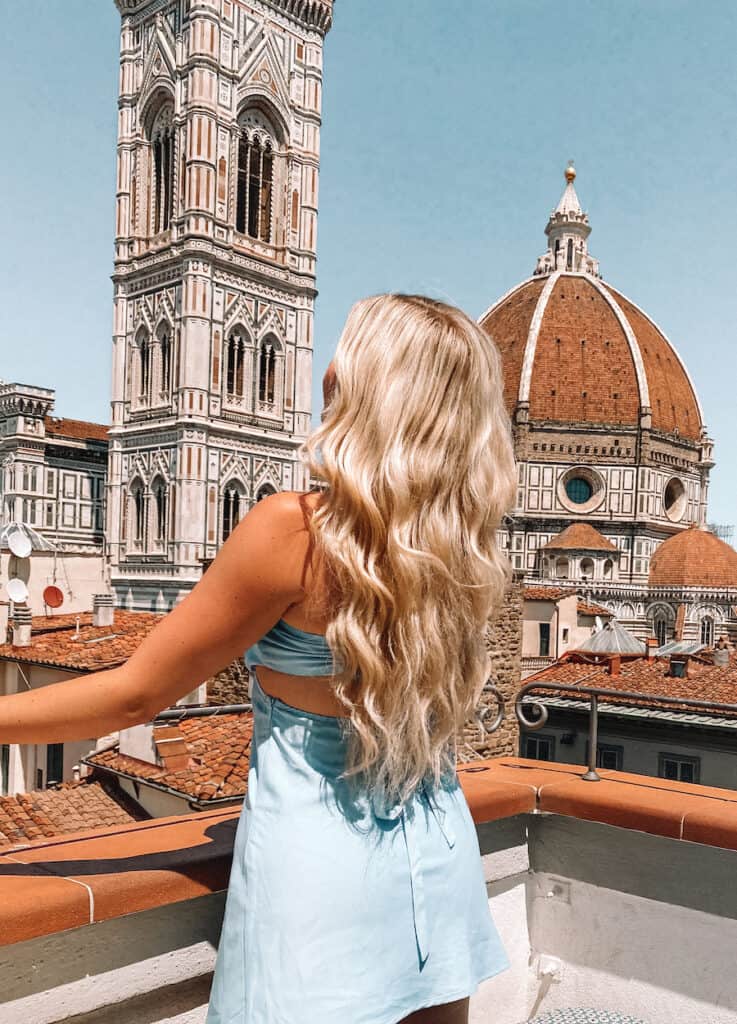 Rooftop drinks are ALWAYS a good idea, especially when in Florence. The stunning views over the city with the giant Duomo in the distance make for an unbelievable backdrop while enjoying a refreshing drink. Some of the best rooftop bars in Florence are View on Art Rooftop Cocktail Bar and Rinascente Firenze.
---
Enjoy the View from Piazzale Michelangelo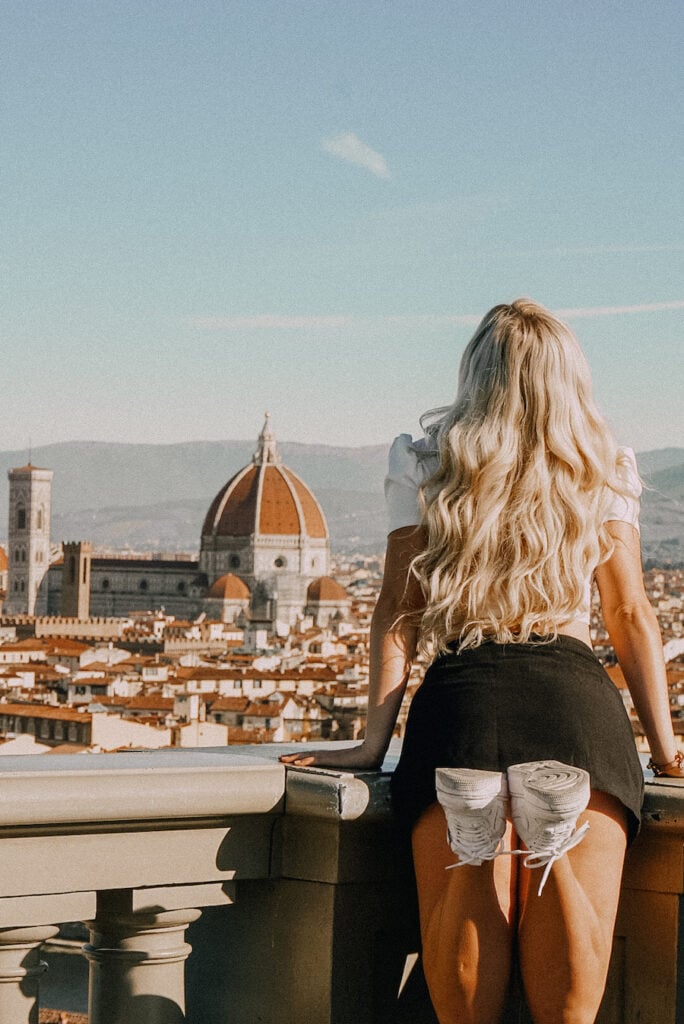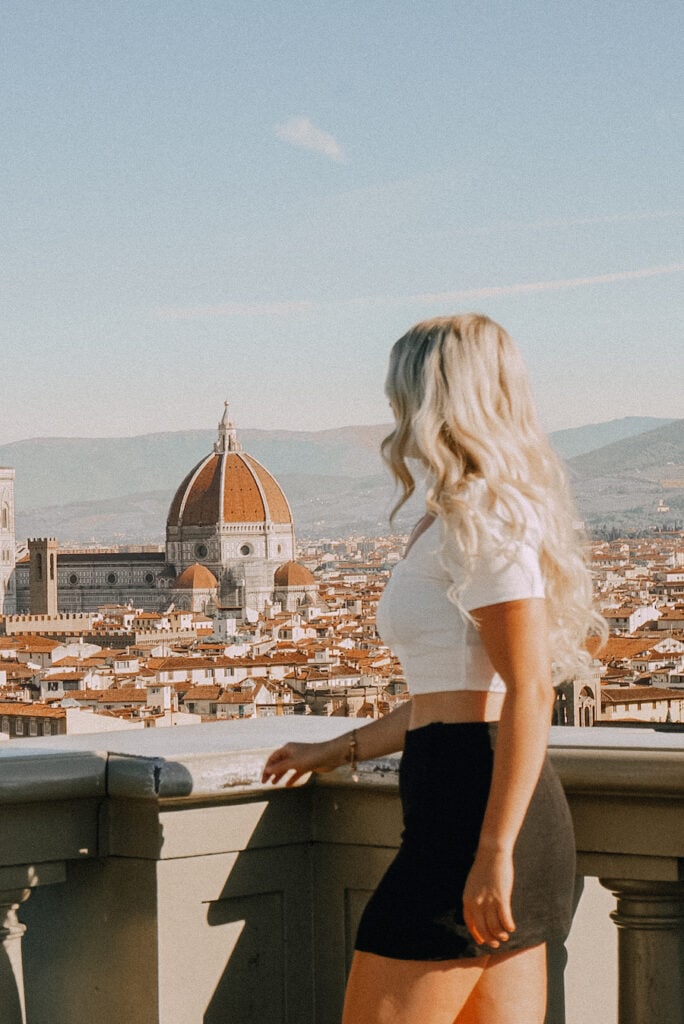 Piazzale Michelangelo is a 19th-century piazza located atop a hill with the best panoramic views of Florence. Head on a morning walk to the Piazza to enjoy views of the entire city and the dauntingly large Duomo in the distance. What's more, you will find the square is decorated with copies of Michelangelo's sculptures!
---
Walk Through The Giardino Delle Rose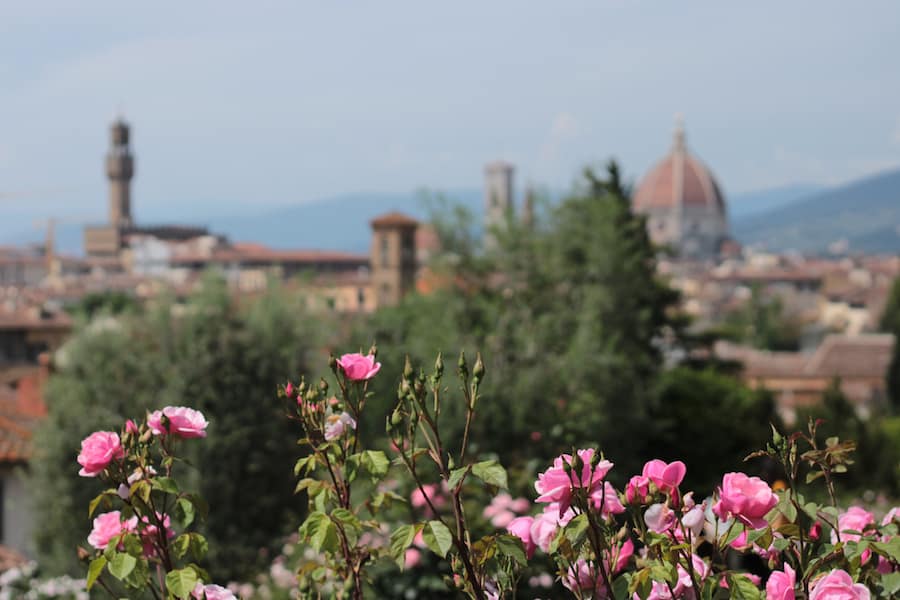 The Giardino Delle Rose is a lovely garden located below Piazzale Michelangelo. Walking through here is one of the top things to do in Florence for those seeking an escape from the stone and bustle of the city and who want to enjoy a peaceful walk and stunning views.
---
Go Wine Tasting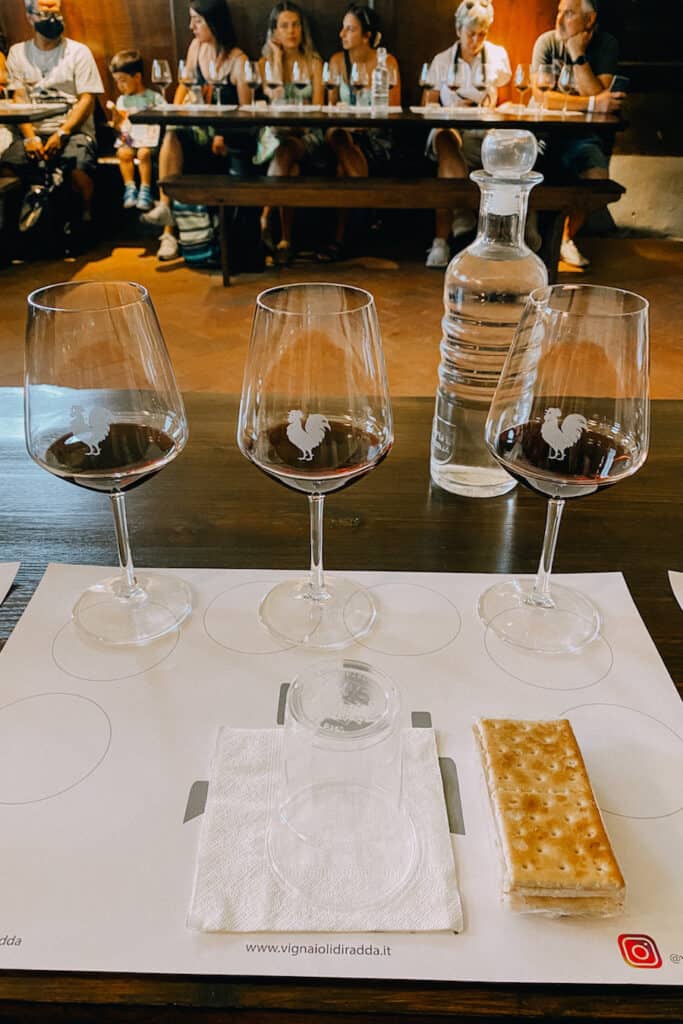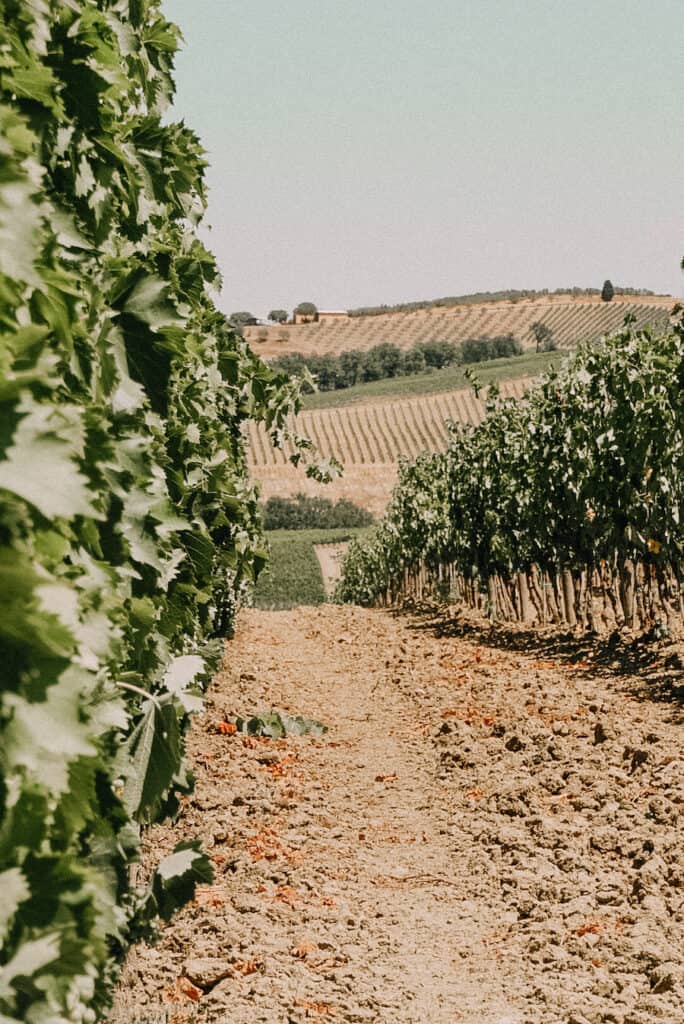 Florence is located very close to the very famous chianti wine region making it the perfect day trip from the city. Head out on a tour to one of the many, many wineries located in this region and taste some of the world's best wines.
---
Hunt for Homemade Dishes at Mercato Centrale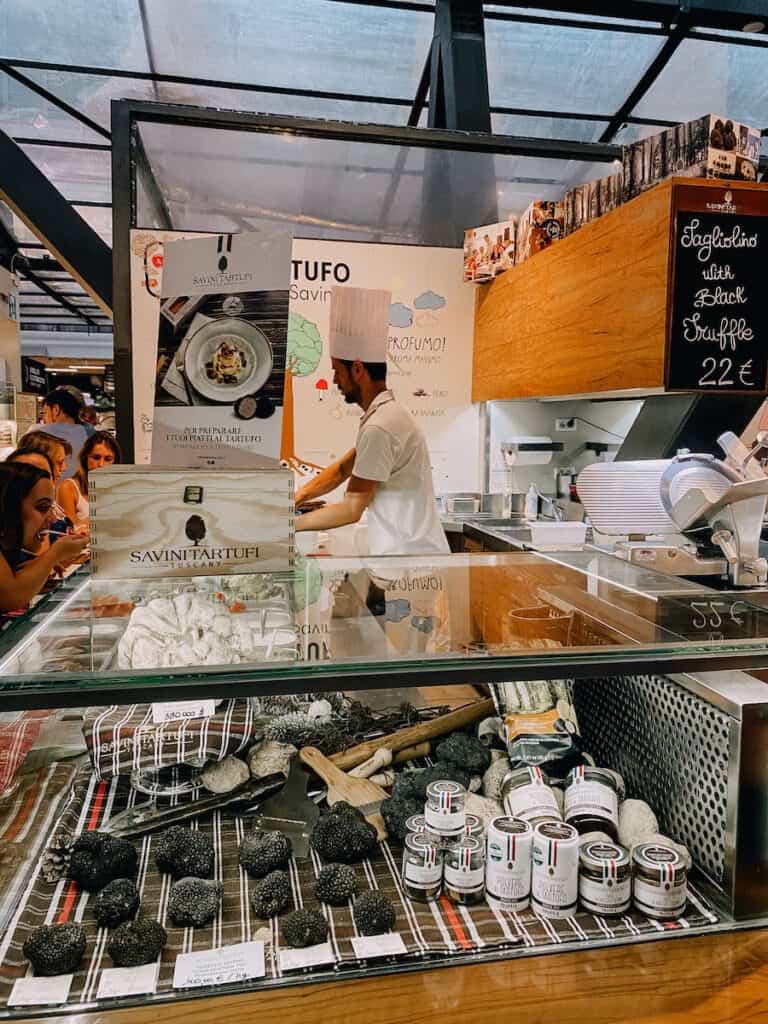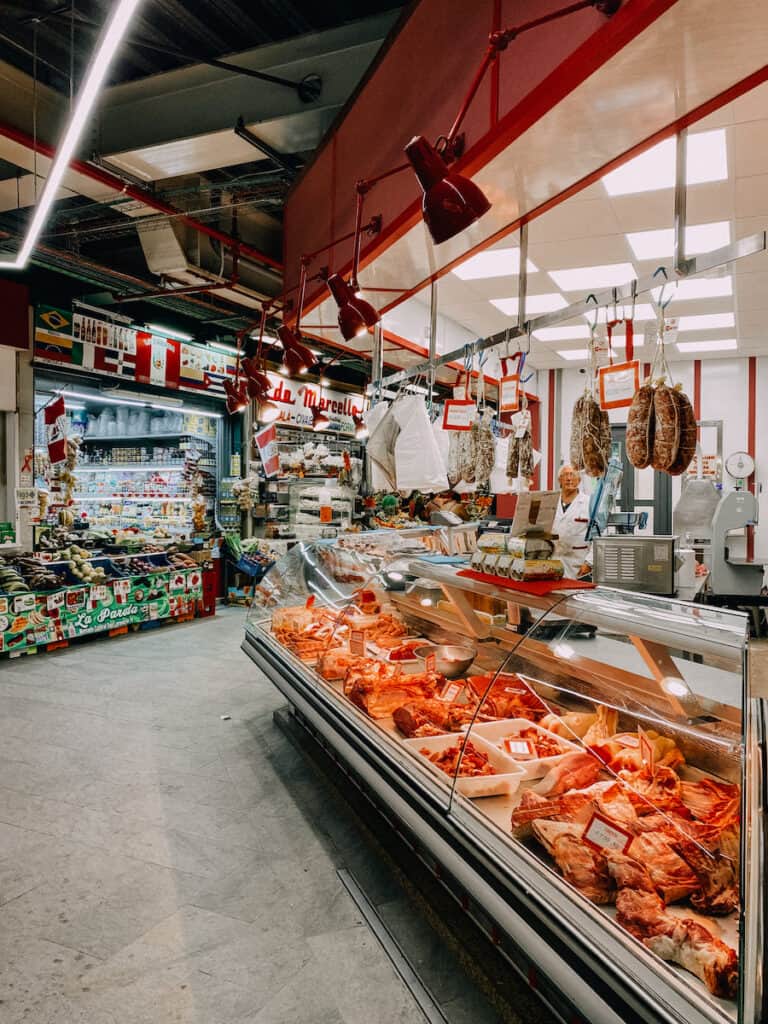 Mercato Centrale is one of Florence's most important places to visit for foodies. This giant food market was created by artisans with a passion and dedication for food. Heading here is one of the best things to do in Florence to eat, smell, and see some of the best foods in Florence.
In addition to the food market on the ground floor, above it, you will find a bunch of food stands where you can get a tray of freshly prepared food to enjoy in the bustling enjoinment. Here you can find homemade pasta, fresh desserts, wooden oven pizza and much more. It is one of the best, yet unexpected places to sit for a meal that will wow you from start to finish.
---
Tour The Uffizi Gallery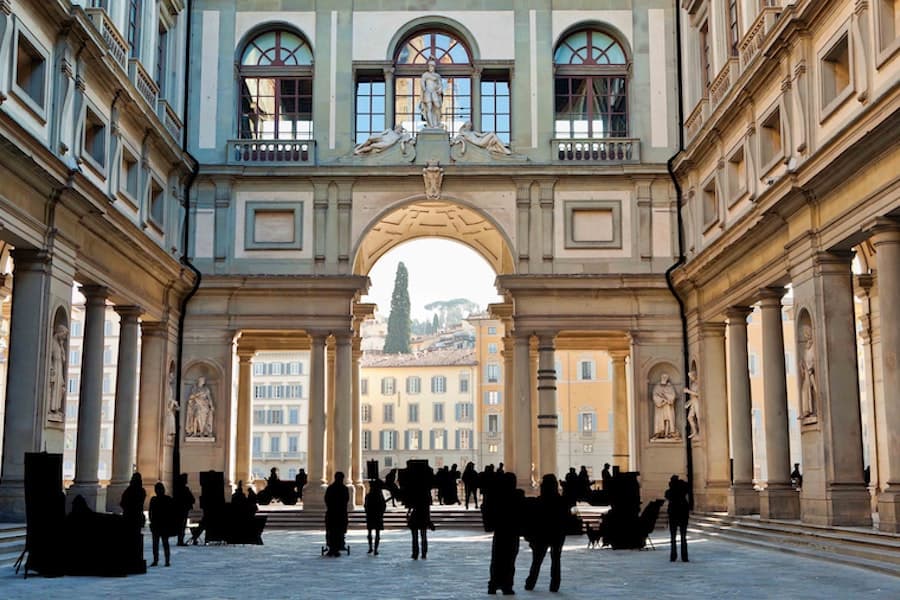 The Uffizi Gallery is one of many famous museums and galleries in Florence worth a visit. If you love art and culture and want to see some beautiful pieces from the Middle Ages to the Modern period then this is for you. The gallery is famous around the world due to its stunning sculptures and paintings.
---
Venture to Palazzo Vecchio
Palazzo Vecchio is the town hall of Florence and an interesting building to see while touring the city. It is a symbol of power in Florence and although it is not as famous as other buildings and galleries each room inside has a unique touch that gives it s special charm.
---
Admire Michelangelo's Original David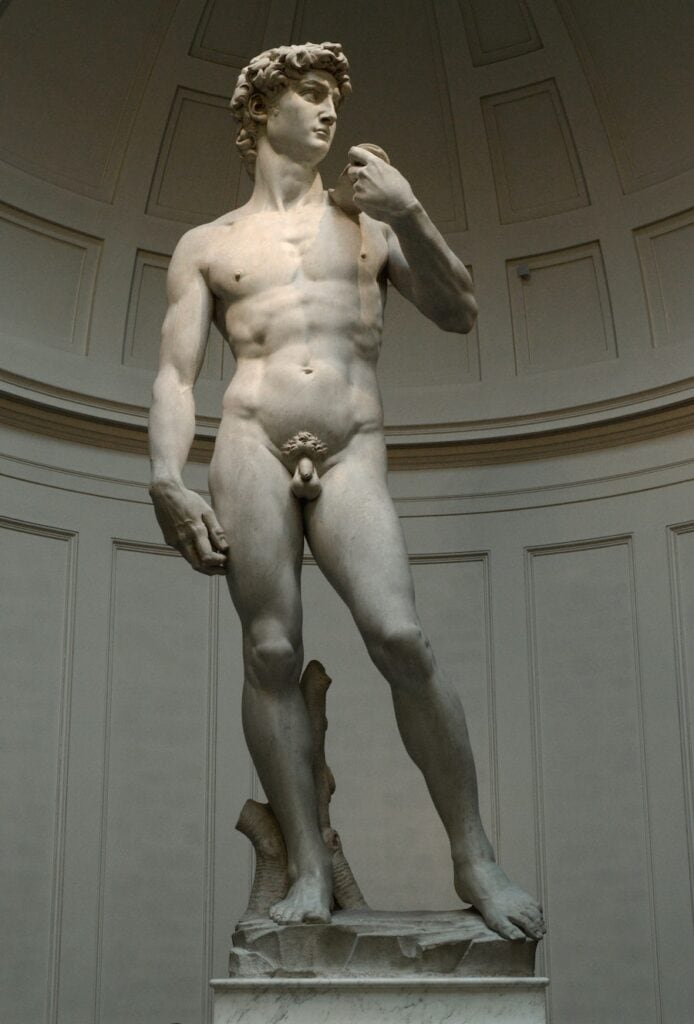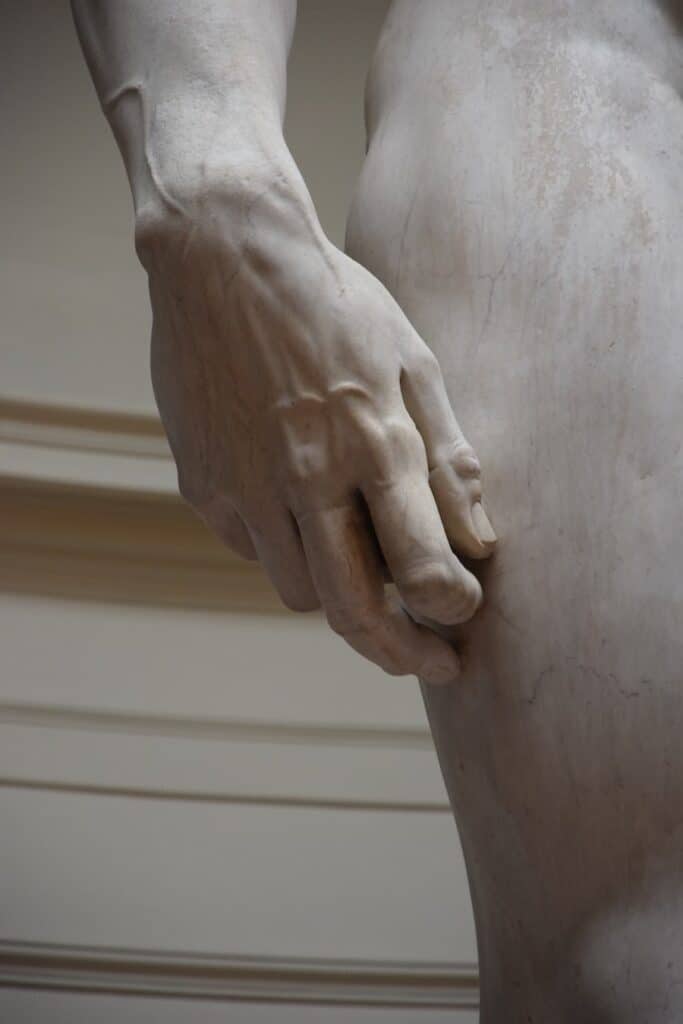 David is one of the most famous and iconic Renaissance sculptures in the world. This masterpiece was created by Italian artist Michelangelo in the years 1501 and 1504. Viewing this stunning and renowned marble sculpture is one of the most amazing things to do in Florence that will show you the talents and stories of the past. Find it at the Accademia Gallery of Florence.
---
Explore The Boboli Gardens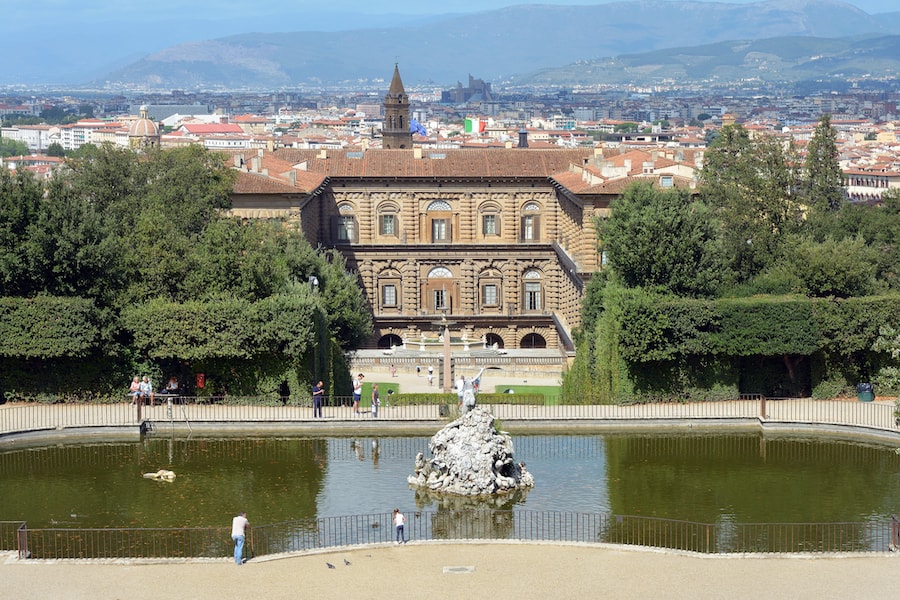 The Boboli Gardens are a public garden that opened in 1766. It is one of the most important representations of an Italian garden and has been used as inspiration for many courts within Europe. Visiting these gardens is one of the top things to do in Florence for a relaxing and historical day.
---
Go to the Baptistery of St. John
The Baptistery of St. John – also known as The Florence Baptistery – is a historic and religious building in Florence. It dates back to 313 A.D when it was a sacred building for the Edict of Constantine. Visiting this important building is a must.
---
Sit and Enjoy Piazza Della Signoria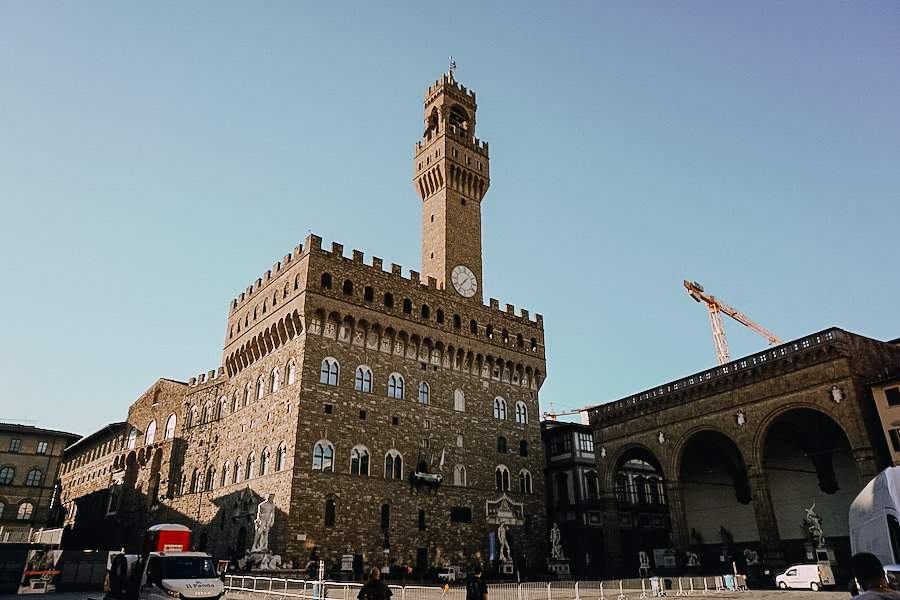 Piazza Della Signoria has been the political center of Florence since the middle ages. It is a beautiful Piazza that is wonderful to walk around and imagine you are back in time. Be sure to get here early to avoid the crowds.
---
Be Awed at Medici Chapels
Located at Basilica of San Lorenzo, Florence you will find the stunning Medici Chapels. These two structures date back to the 16th and 17th centuries and were built as extensions to Brunelleschi's church. The interior of Medici Chapels is incredibly lavish with ornate detailing and a strong feeling of wealth and power.
---
Take a Local Cooking Class
There is no better place to take a cooking class than in Italy. Learn how to make local dishes like fresh pasta and pizza from experts and go home with a new exciting skill.
---
Explore the City Center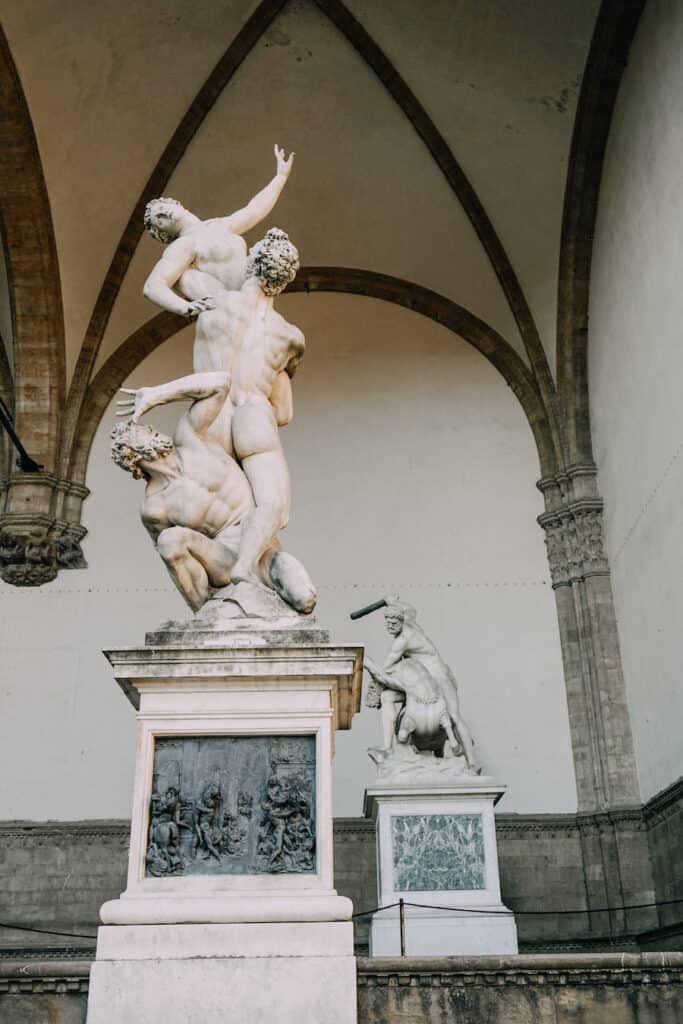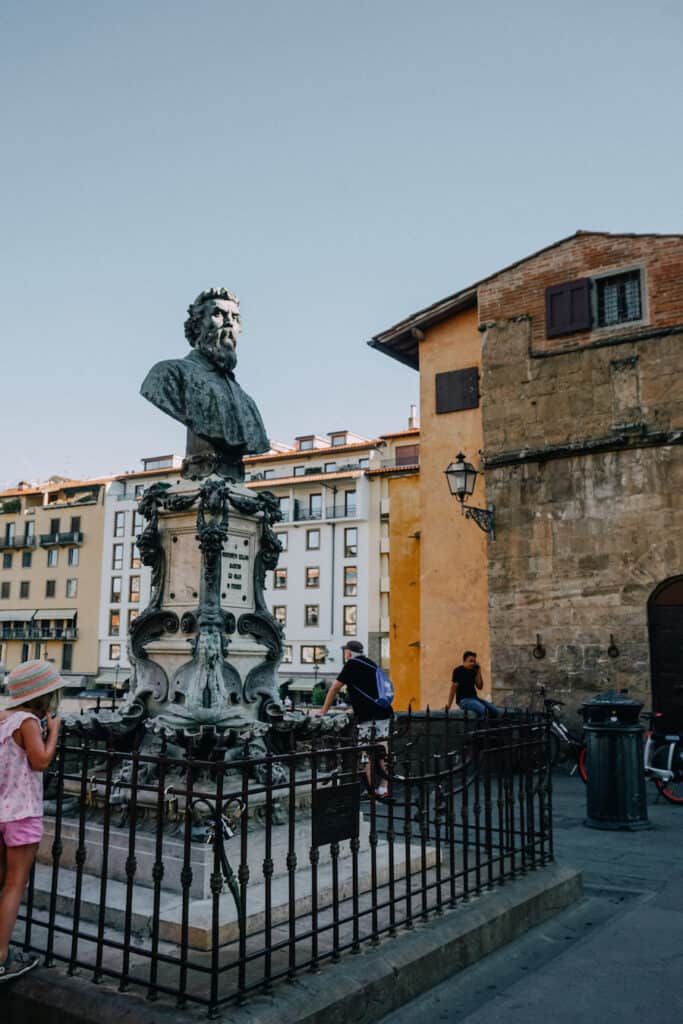 If you are looking for one of the best free things to do in Florence then this is it. Simply walking around the city center and discovering all the hidden gems around Florence will have you busy for hours! Admire the architecture, find all the statues and sculptures scattered around and more!
---
Stroll the Markets of Florence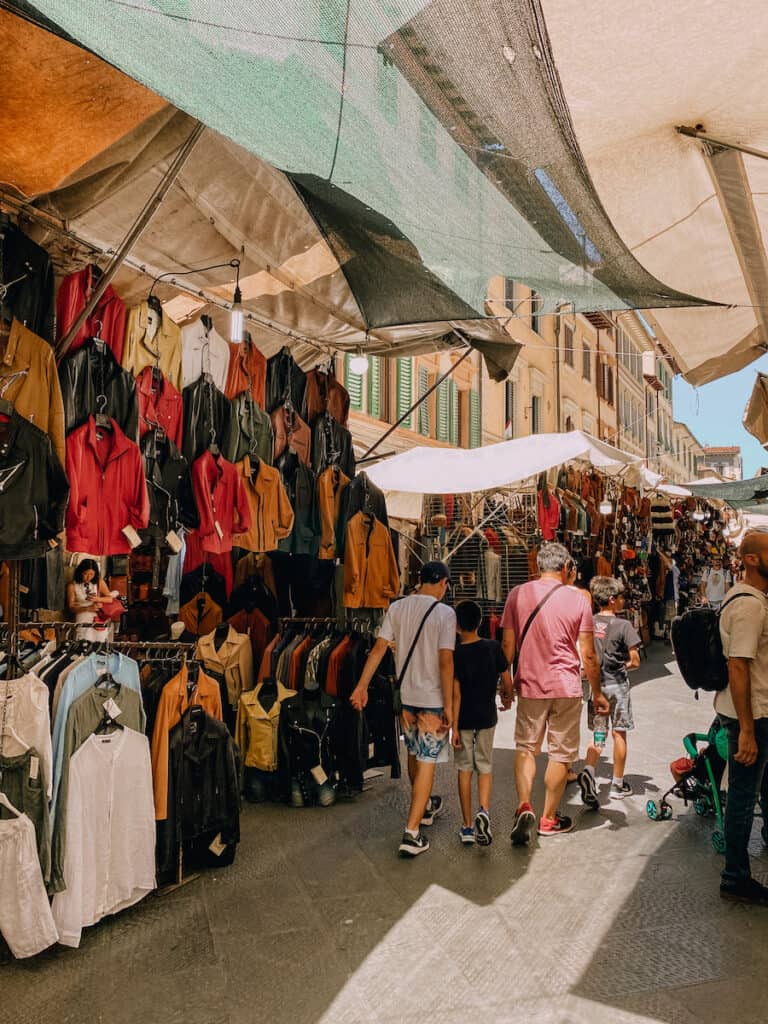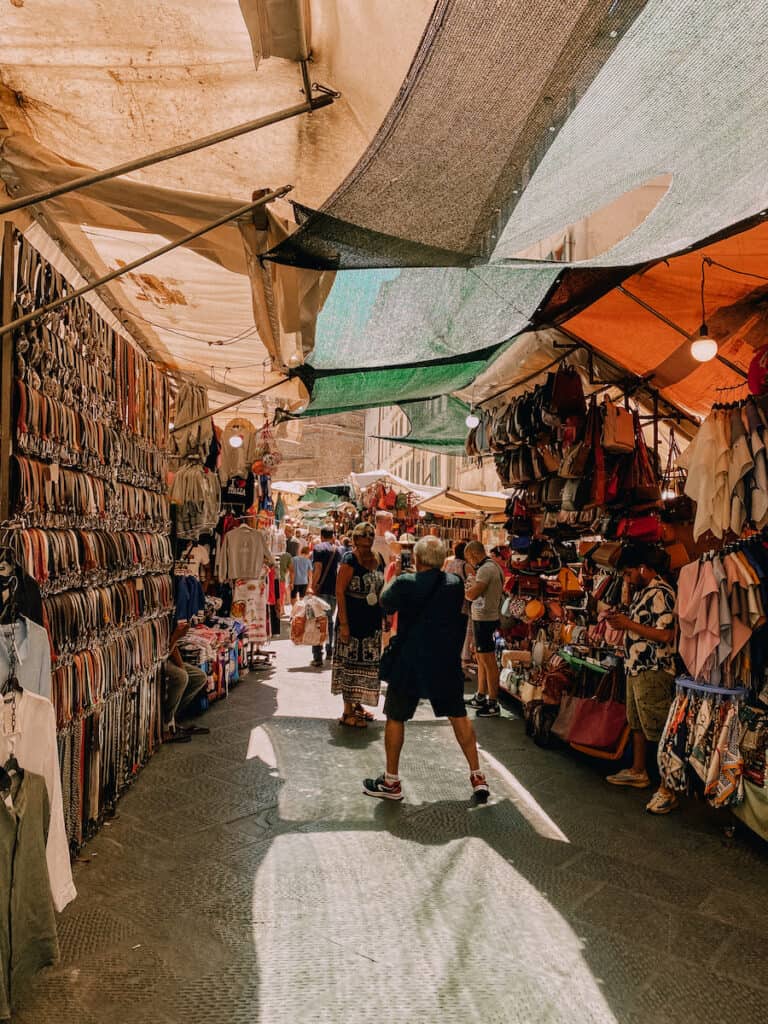 The markets in Florence are some of the best places to find cheap local goods. If you are looking for souvenirs for yourself or others head to a market and get shopping. This is also the best place to find leather goods! Head to this Mercato and shop till you drop.
---
Eat Delicious Local Foods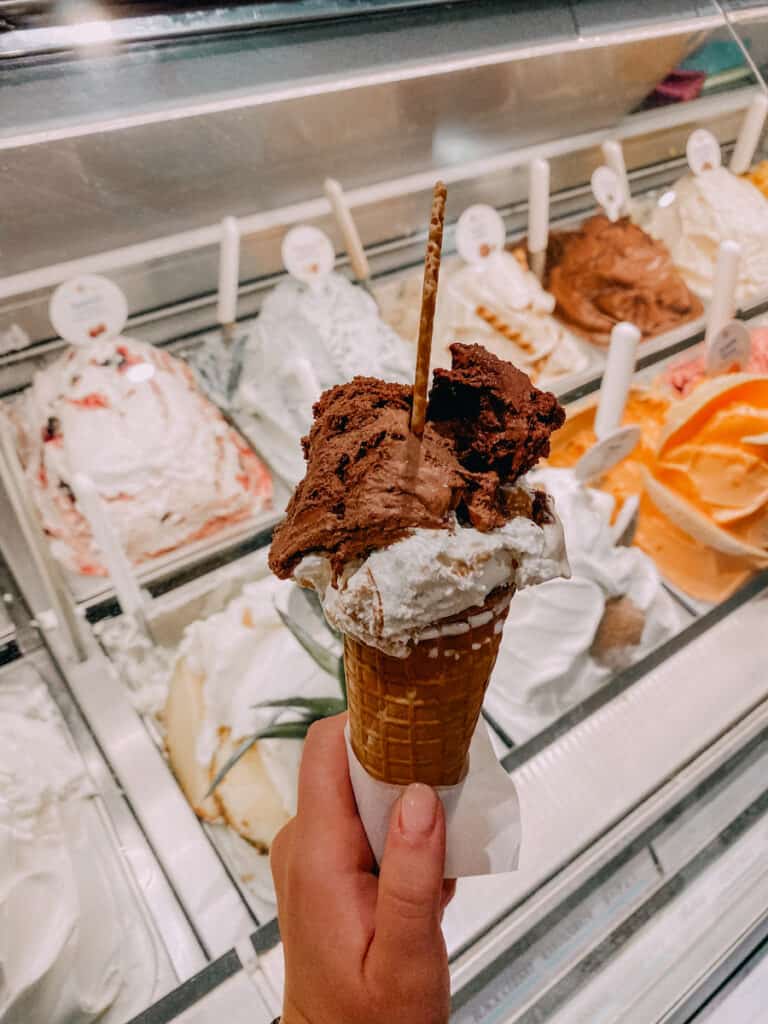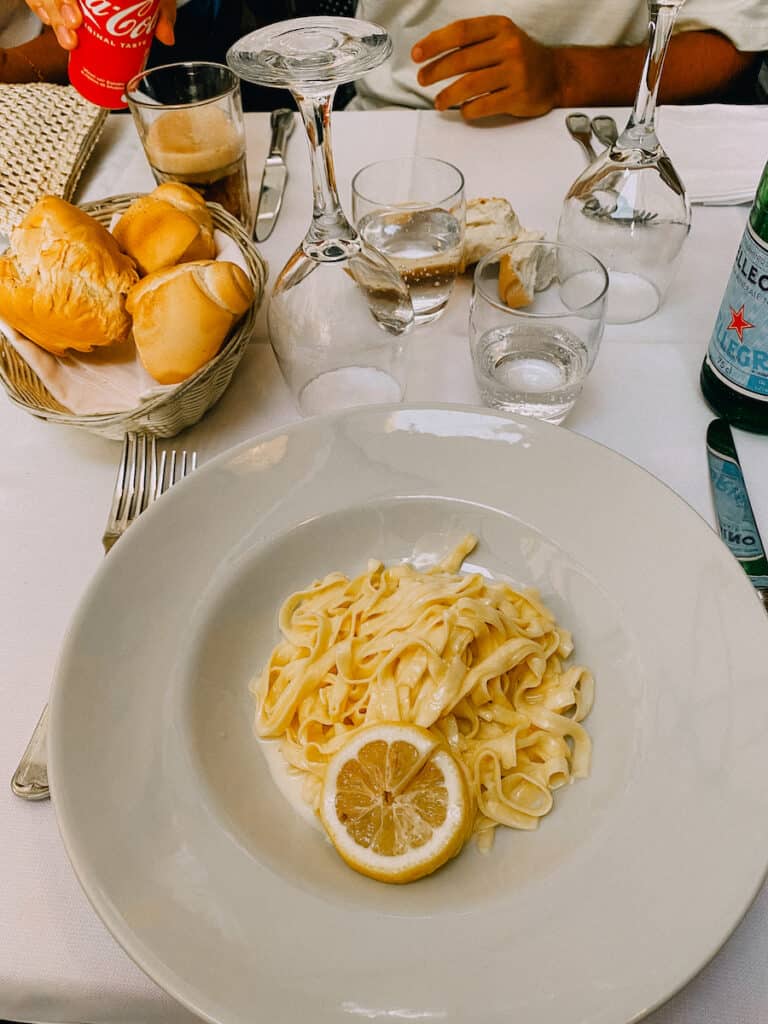 One of the best things to do in Florence that you cannot miss is eating delicious local foods. Italy is home to some of the best foods in the world and Florence is one of the top cities in Italy to enjoy the freshest and most innovative dishes. Discover new restaurants and amazing food on a food tour of Italy.
---
Go on a Day Trip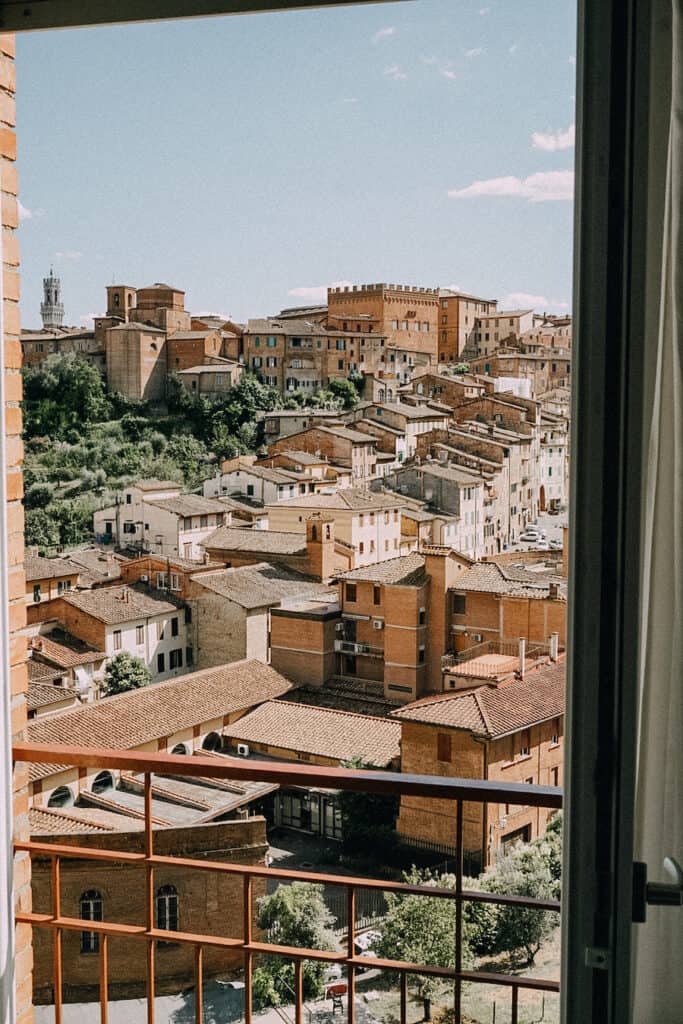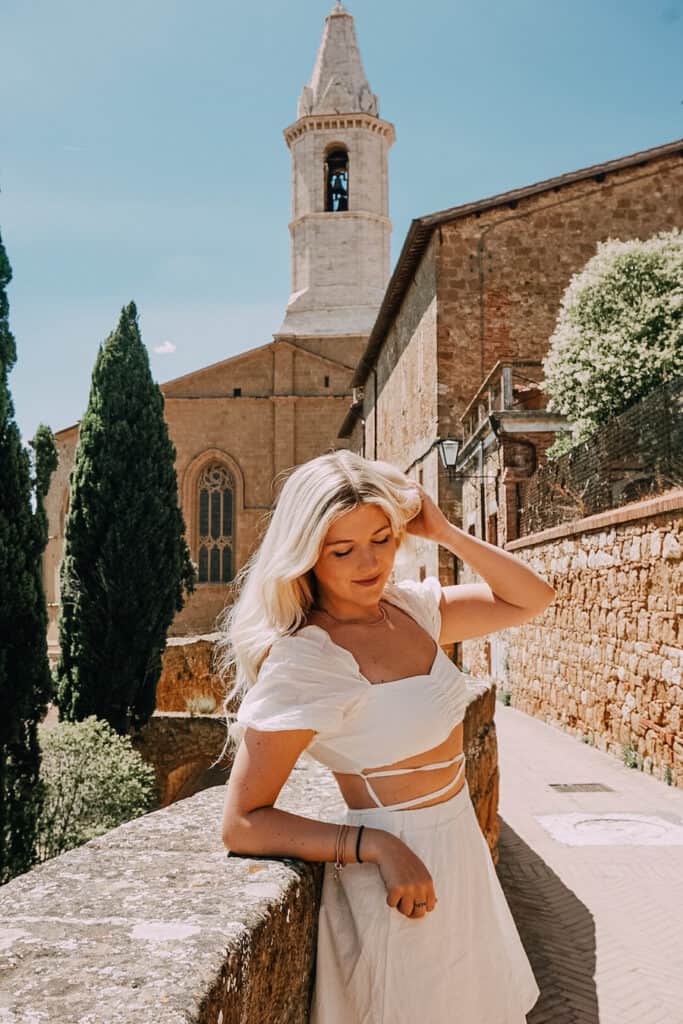 Florence is located in the magical Tuscany region which means it is in close proximity to many other beautiful cities and towns just waiting to be explored. Rent a car or join a tour and head on a day trip to places like Siena, San Gimignano, Lucca and more!
---
Where to Stay in Florence
---
Travel Insurance
Getting travel insurance before you travel is a MUST. It's the number one thing you should always pack before travelling that can save you a lot of money, time, and stress. With how crazy travel has gotten recently you need that peace of mind that no matter what happens there is something protecting you from losing out. I always travel with travel insurance and think everyone should.
I always travel with travel insurance and think everyone should. Below is my favorite travel insurer Safety Wings, enter your details to get a free quote!
---
With so many amazing things to do in Florence an adventure awaits.
Like this post? Pin "23 Amazing Things to do in Florence" for later!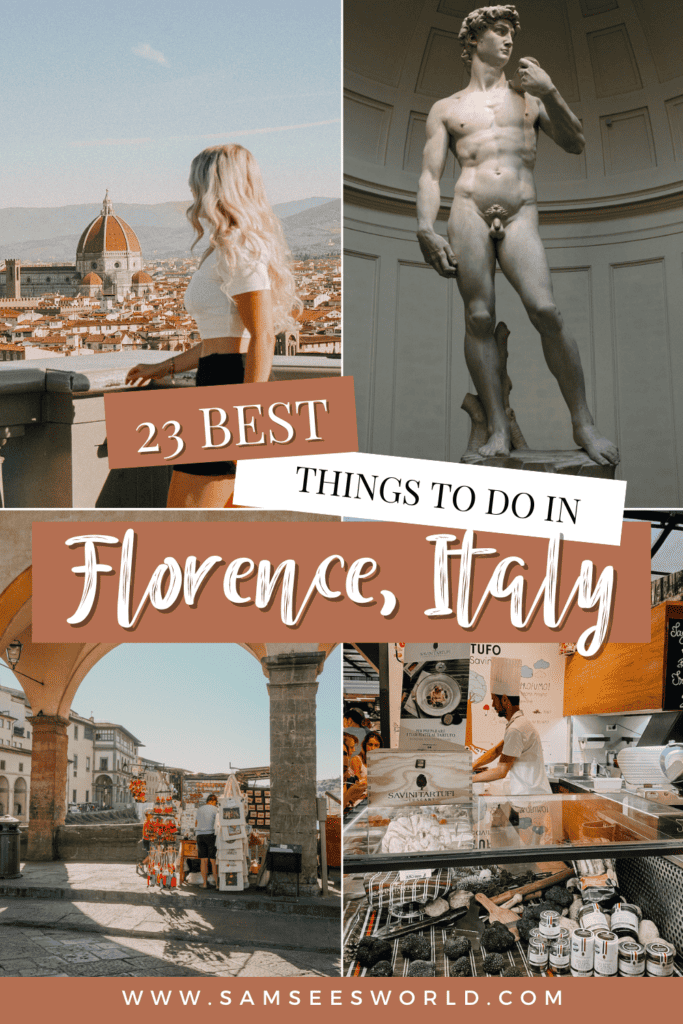 Love,
SSW