Discover the 12 best beaches in Montenegro for the ultimate beach-filled holiday.
If you are a lover of the water and looking for somewhere unique and beautiful to splash around, look no further than the top Montenegro beaches. Despite its small size, the country of Montenegro is filled with beautiful blue water beaches surrounded by stunning mountains.
In fact, Montenegro's coast is 295km along the Adriatic Sea providing ample opportunity for beautiful beaches to arise. From Sveti Stefan Beach to Mogren Beach to Jaz Beach, ranging from Herceg Novi all the way to the Albanian border this country is a beach lovers paradise.
If you are planning a holiday on one of the mesmerizing Montenegro beaches I have some good news for you! The beaches aren't the only beautiful thing about this country. There are tons of other things to do and see while visiting, and the best part is Montenegro isn't as saturated with tourism as other European countries!
This makes it a very rare European destination, that offers the best of the best. If you are planning on visiting more than the beaches, follow a Montenegro itinerary to ensure you don't miss out on anything!
(Disclaimer: Some links in this post may be affiliate links, meaning if you click on the link and make a purchase, I receive a small commission. This is at no extra cost to you and you may even receive a small discount. See disclosure for more information.)
12 Best Beaches in Montenegro
Zanjice Beach, Montenegro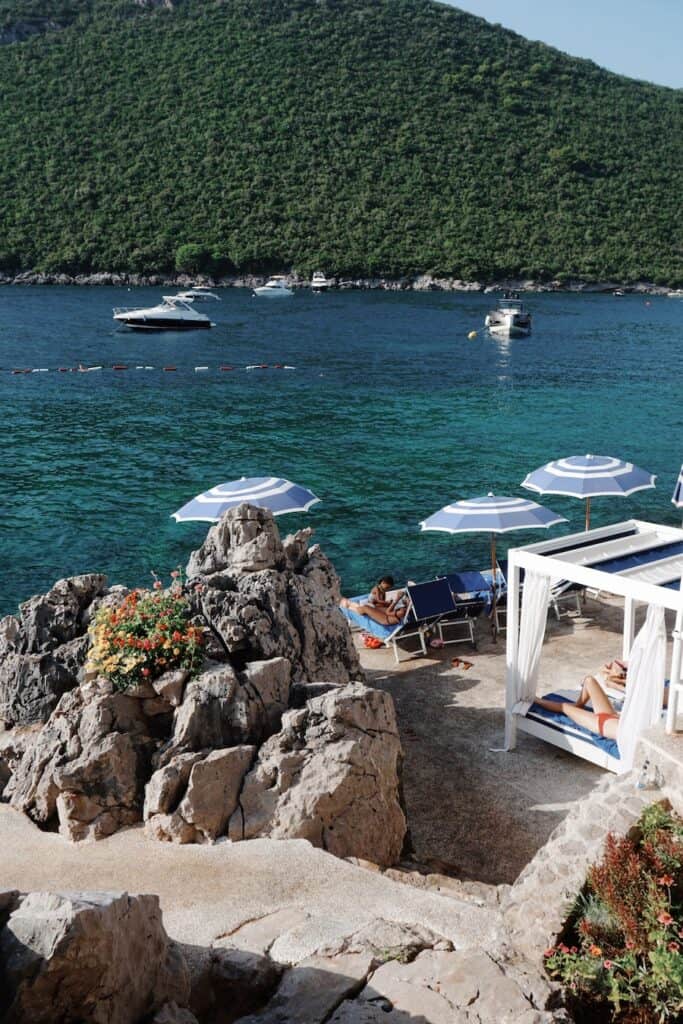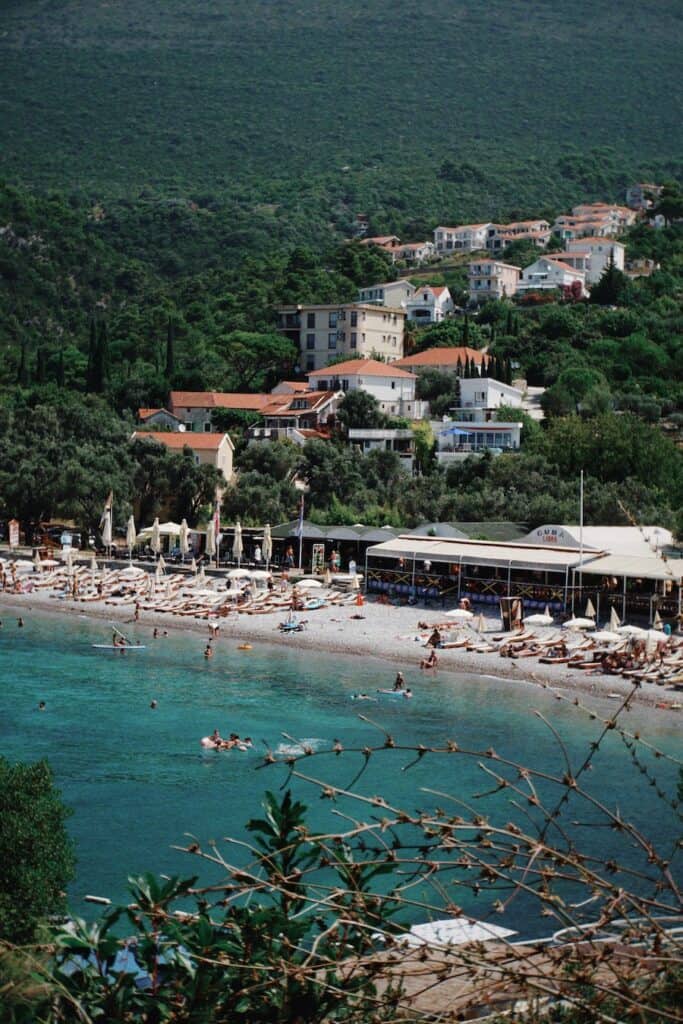 Zanjice Beach, nestled along Montenegro's coastline, is a true gem among the best beaches in Montenegro. With its crystal-clear turquoise waters, soft golden sands, and picturesque surroundings, Zanjice offers an unforgettable seaside experience.
Accessible by boat or a scenic hike, this beach provides a peaceful retreat away from the crowds. Its calm waters are perfect for swimming and snorkeling, while the charming beach bars offer relaxation and refreshment.
Zanjice Beach's natural beauty, serene ambiance, and stunning views of the Adriatic Sea make it a must-visit destination for those seeking the finest coastal delights Montenegro has to offer. It is also home to an amazing beach club and restaurant called Ribarseko Selo which I LOVE. Be sure to book your sunbed in advance because it is always full.
---
Rose Beach, Herceg Novi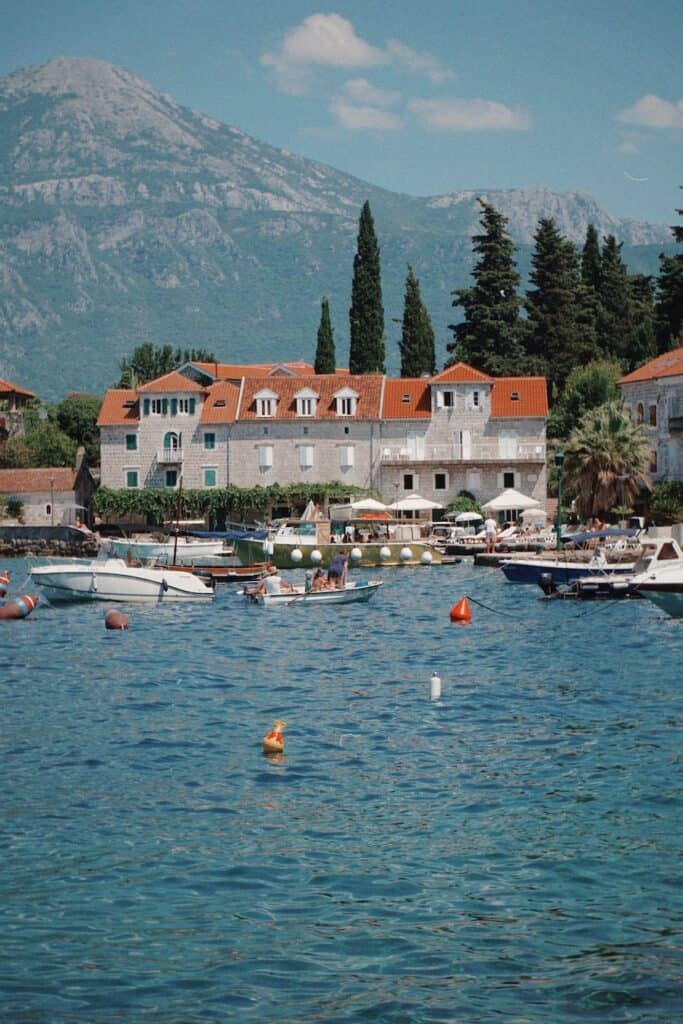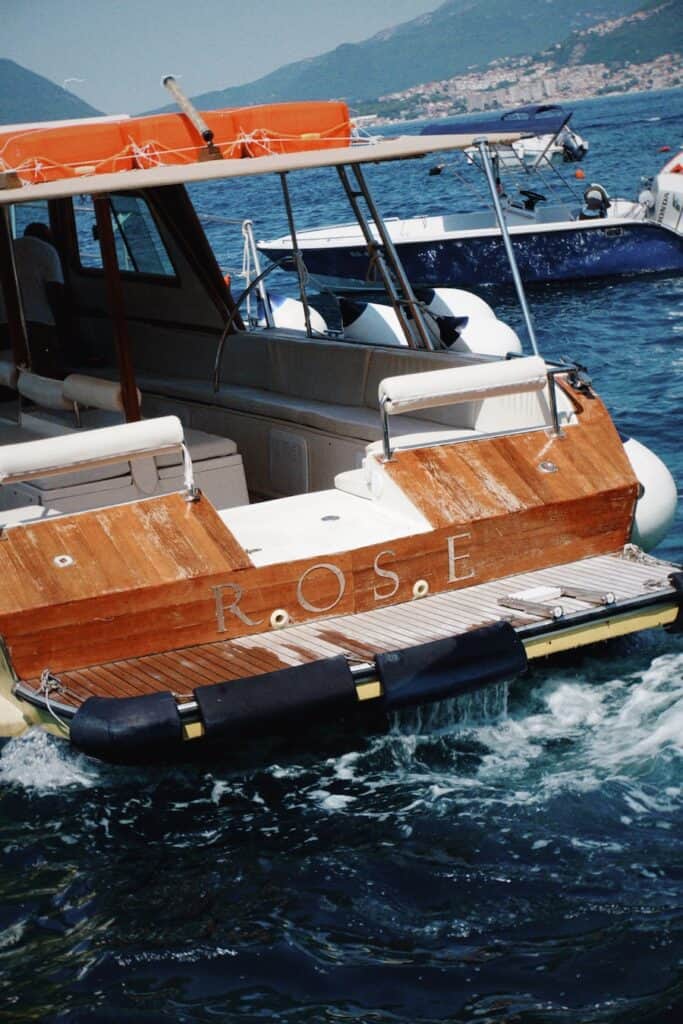 Ranked among the finest beaches in Montenegro, Rose Beach captivates with its unspoiled beauty and relaxing atmosphere. Nestled within a charming fishing village, this beach offers a unique blend of authenticity and relaxation. With deep blue waters, a super picturesque village, and lush mountains in the distance Rose is easily one of the best beaches in Montenegro.
Accessible by boat, it remains a hidden treasure, free from overcrowding. Whether you're basking in the sun, swimming, or enjoying seafood at local taverns, Rose Beach promises an intimate experience that embodies the essence of Montenegro's coastal allure.
---
Almara Beach Club, Lustica Bay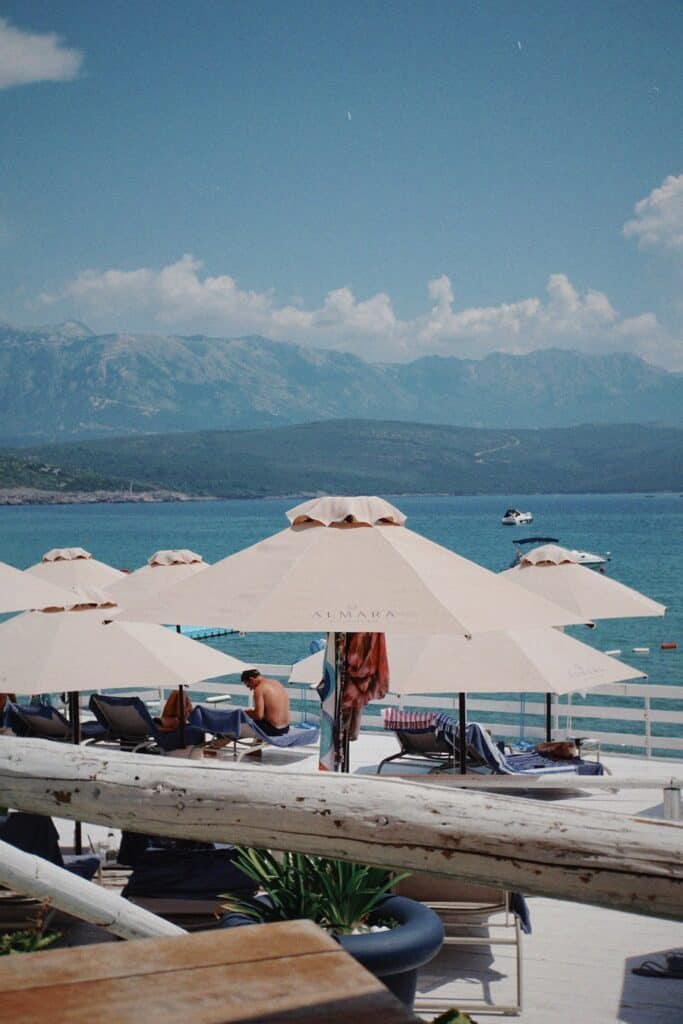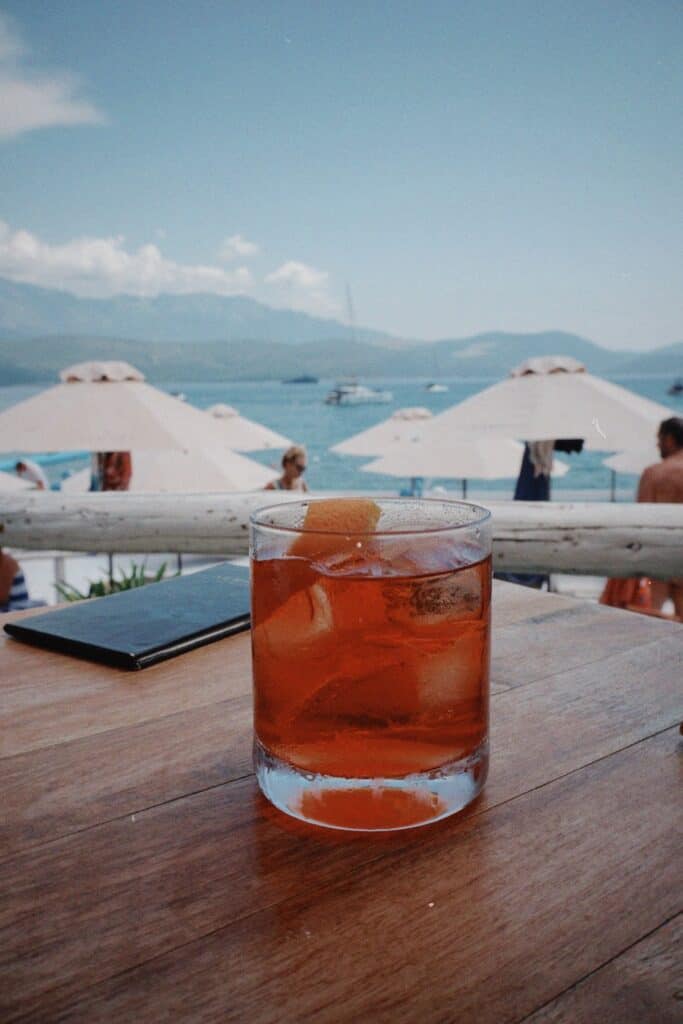 Almara Beach Club is one of the best beaches in Montenegro offering an exceptional high-end, beach day experience. With its clear blue waters, luxurious sunbeds (plus free beach!), and surrounding mountains, it redefines beachfront relaxation. Located in the iconic Luštica Bay, this beach club provides an exclusive escape.
Enjoy a day at the beach club, swimming in the clear waters, and eating at the delicious seaside restaurant. This is one of the lesser-known beaches in Montenegro making it all the more enticing!
---
Beach Žaba, Herceg Novi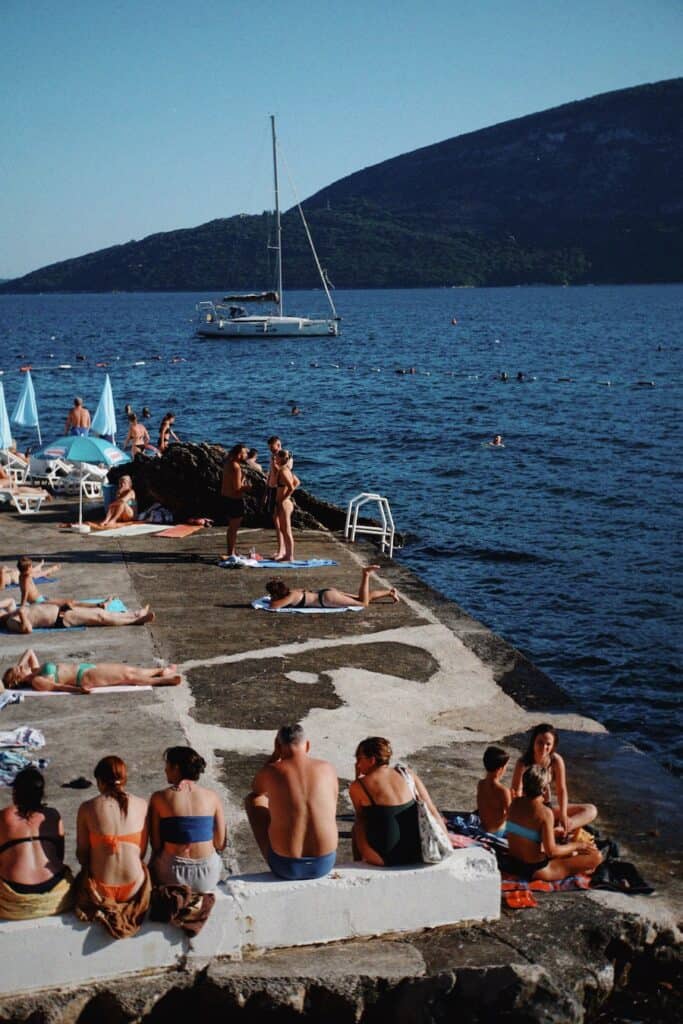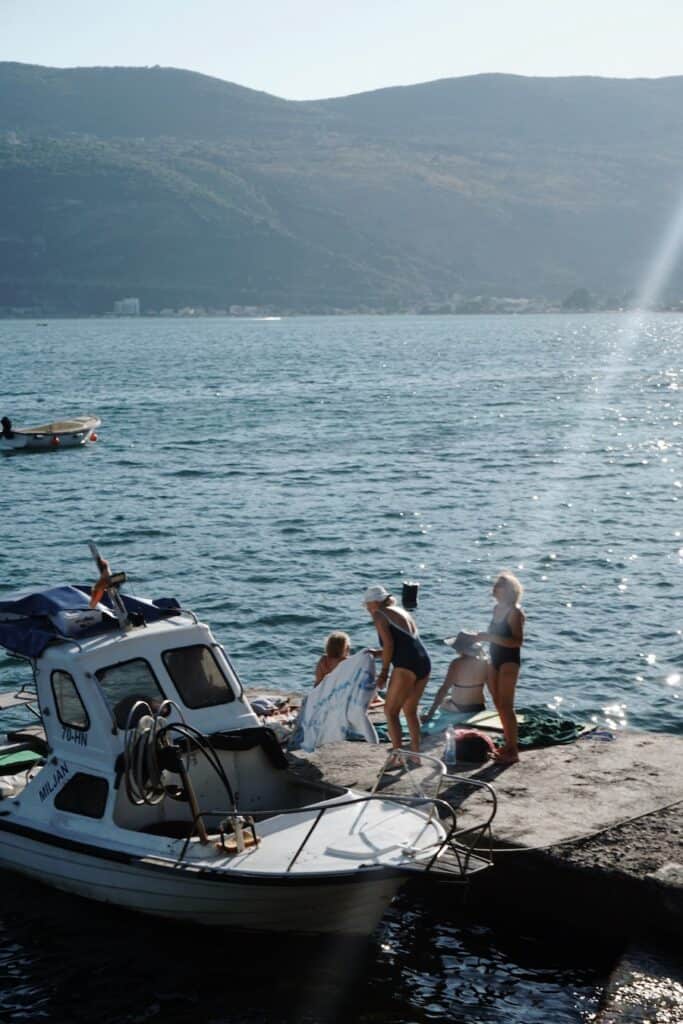 Located along the captivating coastal town of Herceg Novi, Beach Žaba is easily one of the best beaches in Montenegro. With its clear blue waters, lively music, and picturesque surroundings, Žaba Beach offers the ultimate beach day experience.
This is one of the best beaches in Montenegro for a more relaxed day where you can lay out in the free area or get a sun bed for €7. Here you will also find a beach bar with tables and chairs so you can take a break from the sun and relax with a drink without moving too far.
---
Sveti Stefan Beach, Budva Montenegro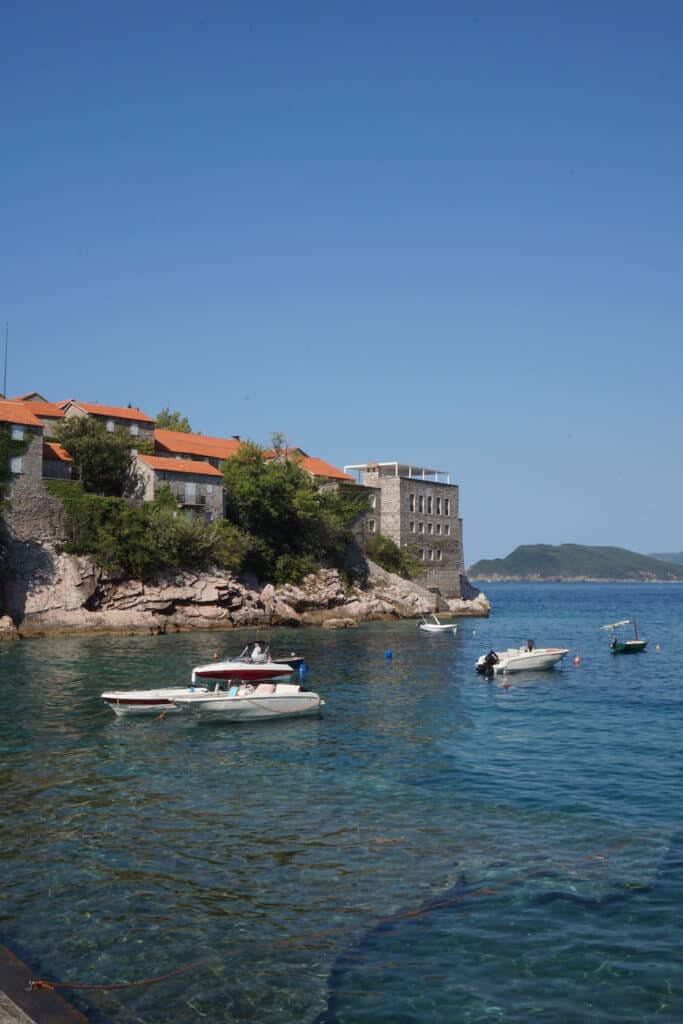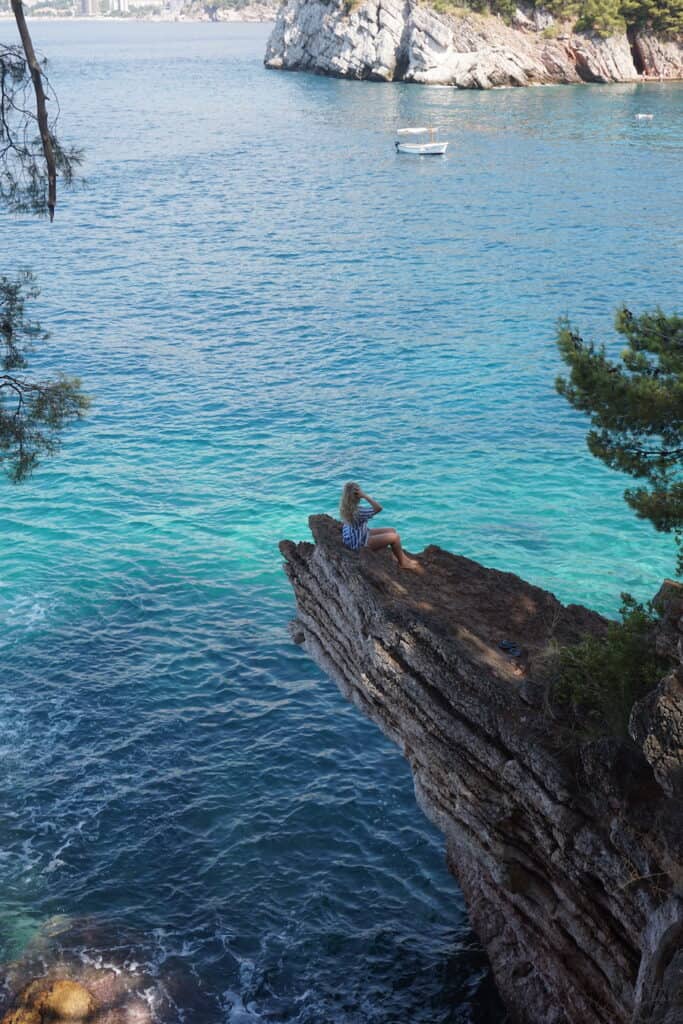 Sveti Stefan Beach is located in the beautiful town of Sveti Stefan, right near Budva. The town itself is absolutely stunning to wander around and the beach lining the Adriatic Sea is even better. The view of the Sveti Stefan island extending from the shore is super unique and something you will surely love to look at.
The water at Sveti Stefan is a vivid blue and the whole 2km beach is lined with sand. Fun fact: the sand is actually pink! This leads to a really interesting experience and some pretty cool holiday photos on one of the most picturesque Montenegro beaches!
---
Mogren Beach, Budva Montenegro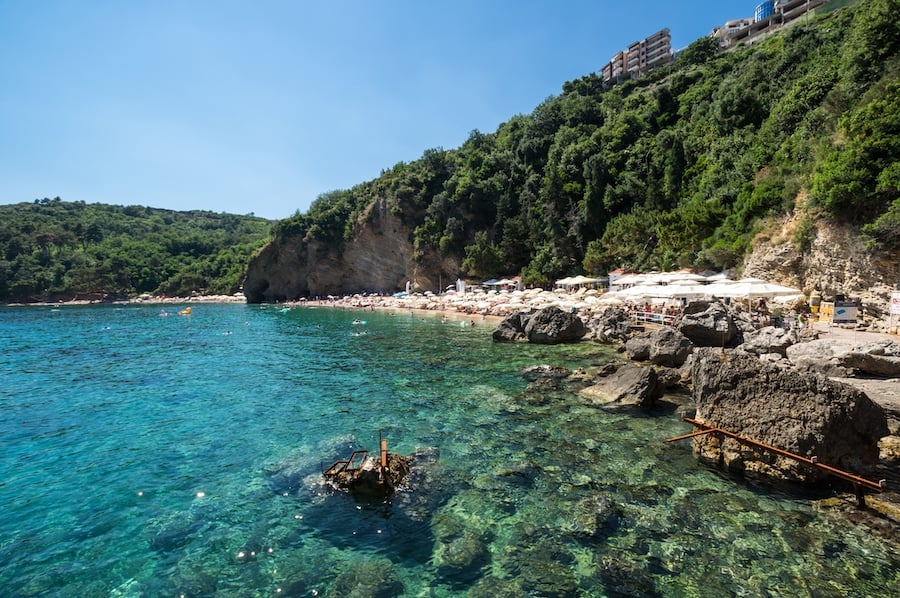 If you are on the hunt for an easily accessible and super unique beach then Mogren beach is perfect for you! The beach is sandy, and the water is clear and beautiful, but the best part is the views beyond the beach. Behind this famous beach is the city center of Budva and beyond that are stunning mountains surrounding the city. At Mogren Beach, you get beauty in all directions.
This beach is separated into two sections and is connected by a tunnel. If you want fewer people around the side further from the city center it is less busy.
Since this beach is right in the city it is super easy to get to and if you aren't in the mood to travel a distance to get to a beach this is perfect.
---
Becici Beach, Budva Montenegro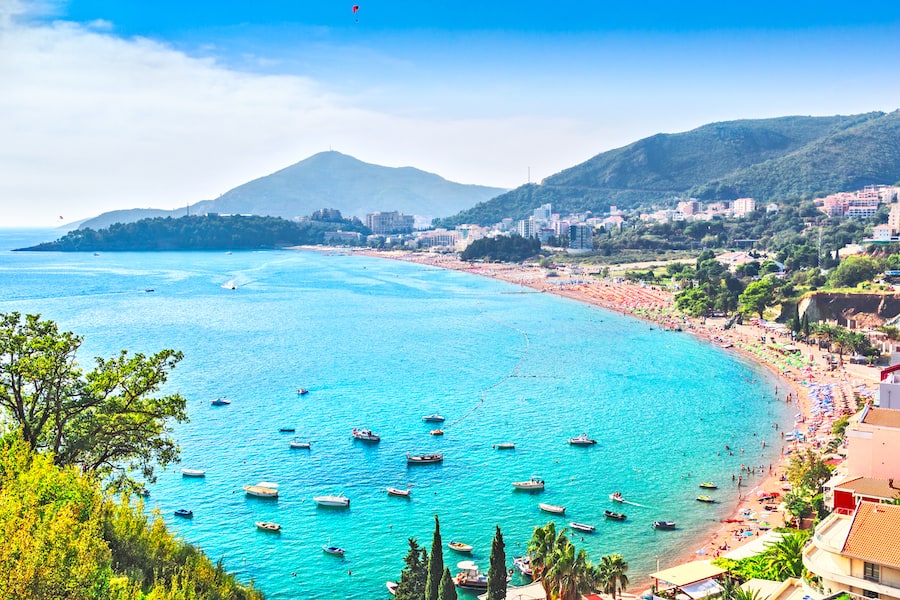 Becici Beach is a much calmer beach located near Budva. Despite being quieter than the other Montenegro beaches it still offers plenty of adventurous activities for tourists to engage in.
This beach is also quite big – up to 100m wide at some points – therefore, there is a lot of space and crowdedness is not an issue! If you are needing an escape from the bustle of the city this offers a perfect solution to unwind and just soak up some sun in peace.
Tips
Check out the promenade at this beach. There are plenty of restaurants to try and ice cream stands to cool you off after sitting in the sun all day.
This beach offers water sports such as kayaking and surfing, if you are into adventure this is a nice place to engage.
---
Copas Beach, Herceg Novi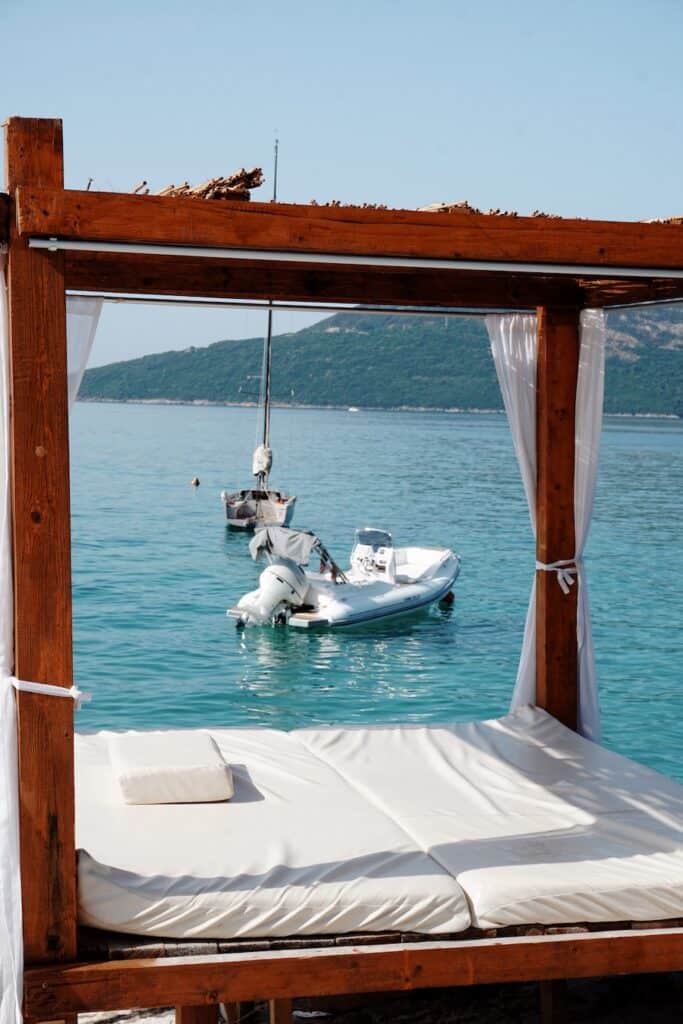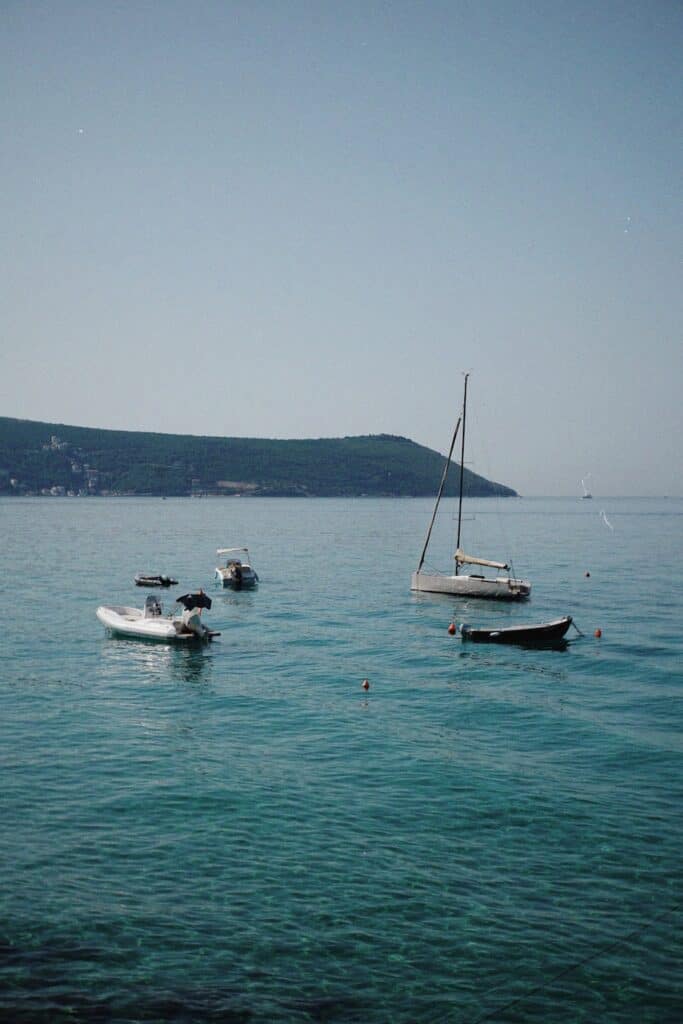 Copas Beach in Herceg Novi ranks as one of the best beaches in Montenegro, offering a blend of natural beauty and vibrant ambiance. With some of the clearest and bluest waters in Herceg Novi, and a backdrop of lush hills, Copas Beach provides a picturesque escape.
Easily accessible from the main Promenade, it caters to all beachgoers' preferences, from lounging to swimming and beyond. The beach's lively atmosphere is complemented by its own beach bar where you can rent two sunbeds and an umbrella for €13 and get sunbed service for drinks from the beach bar.
---
Petrovac Bay, Budva Montenegro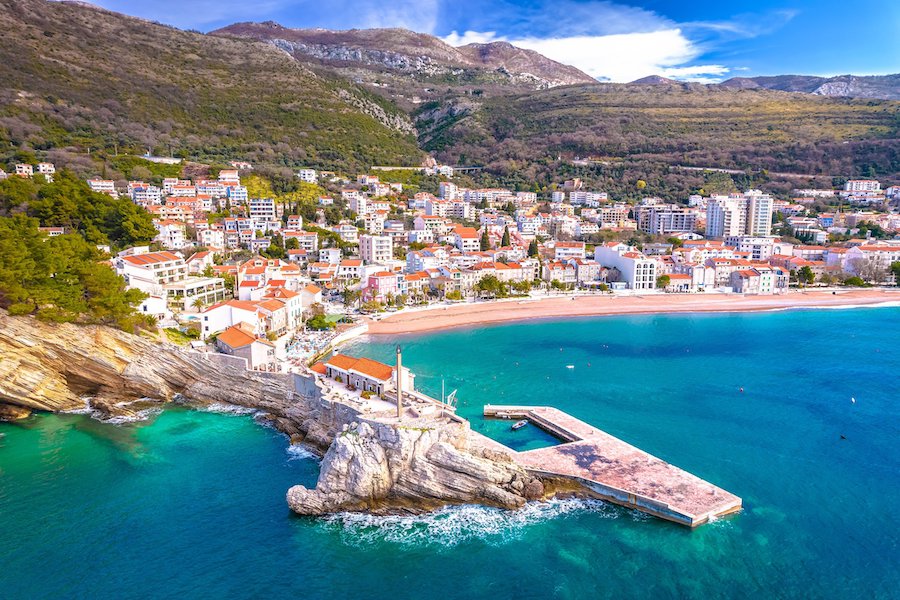 Petrovac Bay Beach ranks among one the best beaches in Montenegro, offering a serene coastal haven. Located within the charming town of Petrovac, the beach boasts golden sands, bright blue waters, and a backdrop of lush green hills.
Its crescent shape creates a calm bay perfect for swimming and relaxation. Accessible on foot, this beach offers a tranquil escape away from the bustling crowds. Whether you're strolling along the promenade, enjoying local seafood at beachfront restaurants, or simply basking in the sun, Petrovac Bay Beach embodies the idyllic beauty of Montenegro's coastline.
---
Ploče Beach, Budva Montenegro
The beaches in downtown Budva are some of those Montenegro beaches that can get overwhelming. When this happens to take a 15-minute drive or boat ride to Polce beach! This beach is not located in a specific city but is still very popular. There are swimming pools built into tanning areas, plenty of rocks to jump off of, and even some restaurants.
This is one of the most unique Montenegro beaches that is full of people but not a city building in sight. There are also daily beach parties here full of great music, tasty drinks, and dancing!
---
Porto Novi Beach Club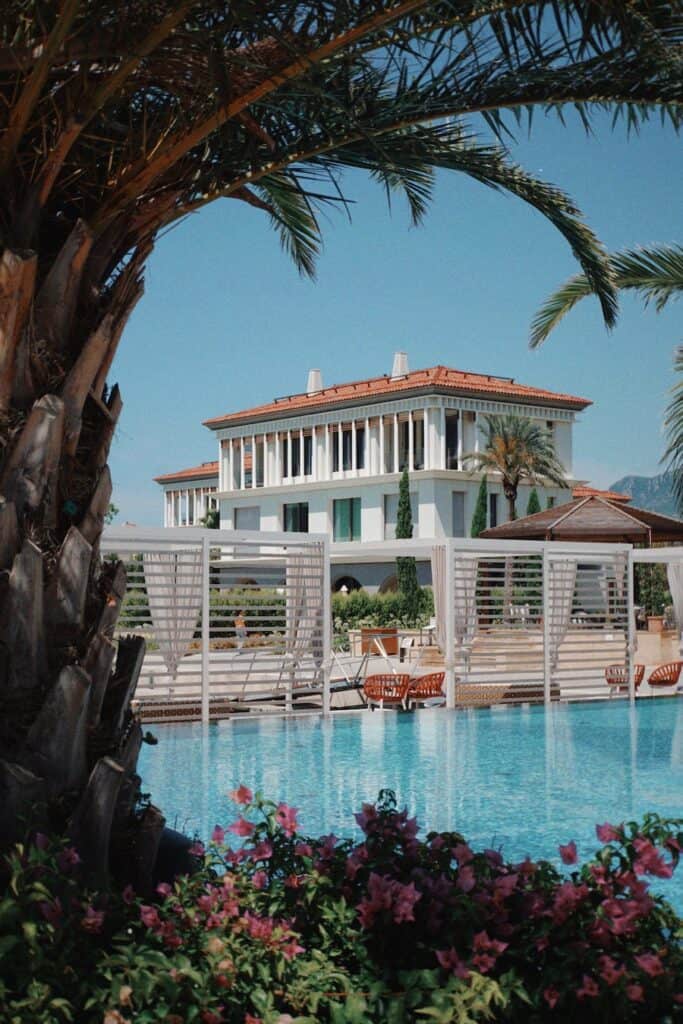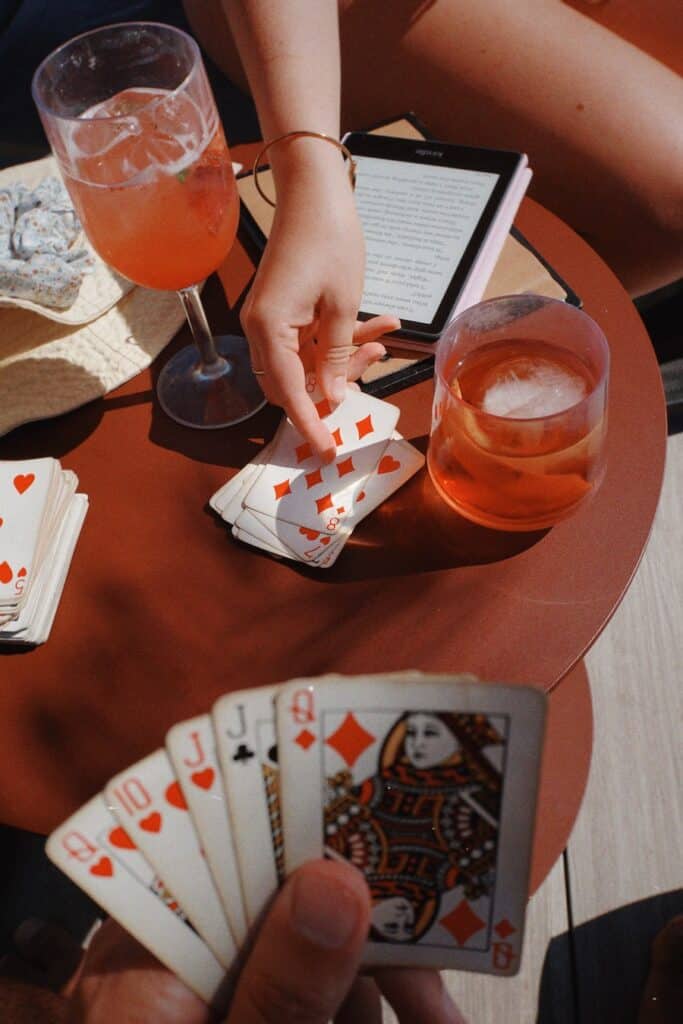 Porto Novi Beach Club is easily one of the best beaches in Montenegro offering an unparalleled luxury beach day experience. Located within the prestigious Porto Novi resort, the beach exudes elegance. With its world-class amenities, large pool, and high-end experience, it redefines beachfront relaxation.
Lounge by the infinity pool, indulge in gourmet dining and revel in the stunning views of the Bay of Kotor. Whether you're seeking relaxation or upscale entertainment, Porto Novi Beach Club is the epitome of Montenegro's coastal charm, making it a must-visit destination for an exclusive seaside retreat.
---
Limonento Beach Club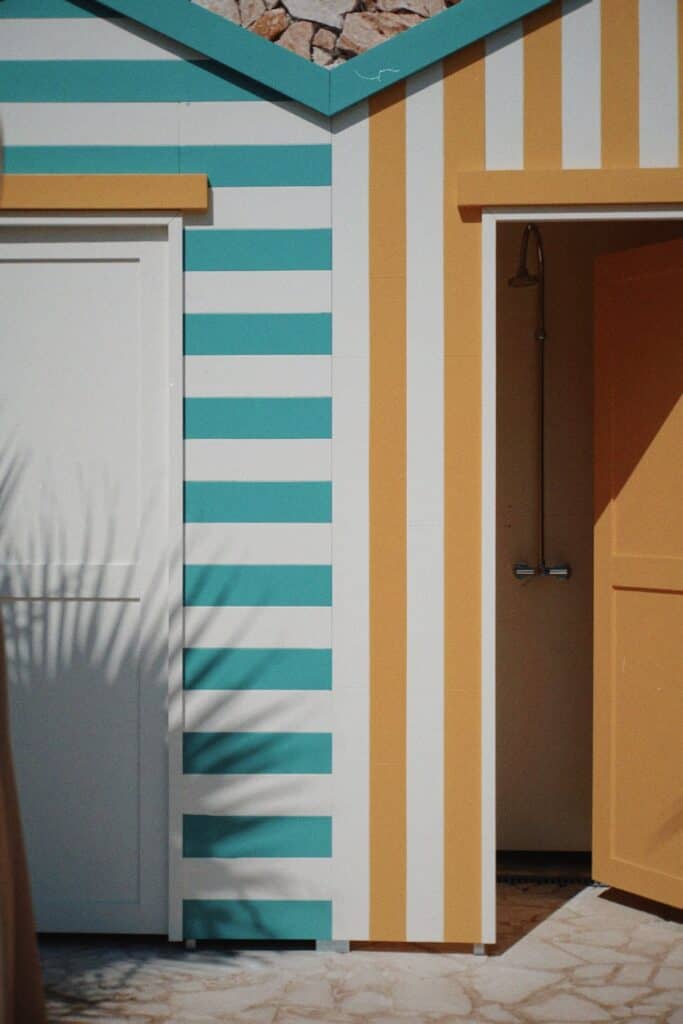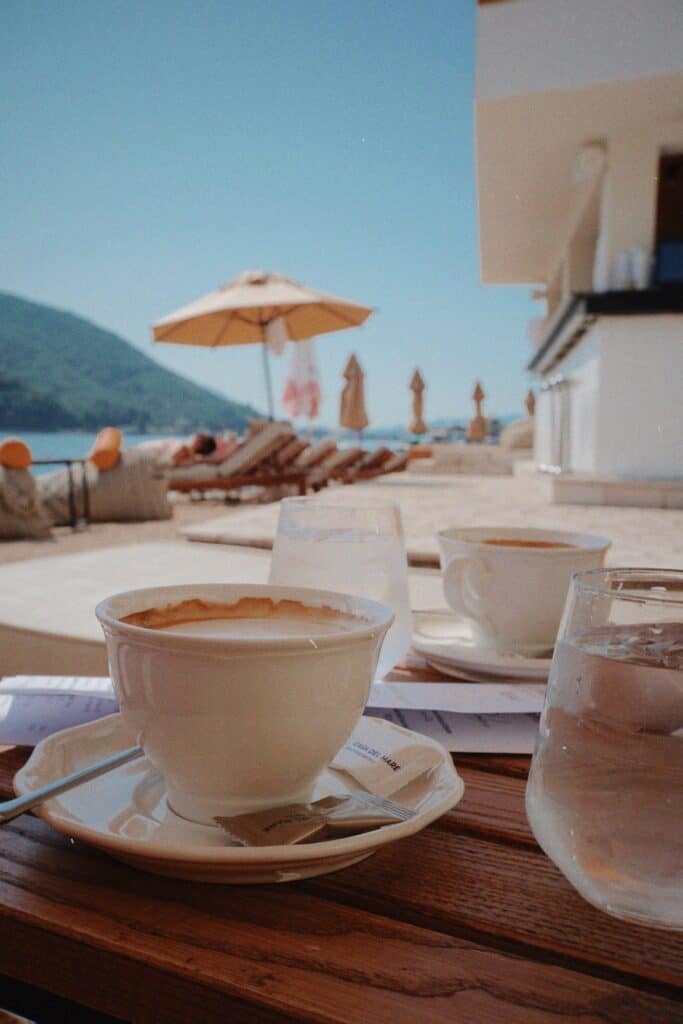 Limoneto is a hidden treasure among the best beaches in Montenegro, offering a tranquil and unique coastal experience. Located along the coastline within the stunning Bay of Kotor, Limoneto features pristine shores, crystal-clear waters, and a serene atmosphere. Limoneto does have a minimum spend required to book a sunbed which is around €50 pp. but this could change.
---
Plavi Horizonti, Tivat Montenegro
Plavi Horizonti is one of the bluest Montenegro beaches. The beach is located on the Luštica peninsula and is actually quite big. It is also a favorite among locals, mainly for its clean placid waters. A day here is sure to be peaceful and full of relaxation.
Tips:
This beach is one of the more difficult ones to get to. Make sure you plan ahead for whatever mode of transportation you have.
Bring your snorkels! The clear blue water here is optimal for observing marine life.
---
Montenegro Tours
---
As you can tell the Montenegro beaches are all absolutely stunning and every single one of them brings something unique to the table. There really is an option for everyone, whether you prefer being in the bustle of the city, a quiet hidden location, or experiencing some of what nature has to offer.
You will be amazed by the raw and often untouched nature some of these Montenegro beaches have to offer. Combine that with cheap prices and a more relaxed and quiet feel to Montenegro's neighboring country Croatia, and you have found yourself the perfect holiday destination on the mesmerizing Adria coast.
Montenegro is a stunning country and you can see a lot of it in just a few hours! You should consider doing a Montenegro day trip next time you are in Croatia.
If you are heading to Montenegro, I highly suggest you check out one or more of these Montenegro beaches for a lovely Mediterranean experience.
Like this post? Pin "12 Best Beaches in Montenegro" for later!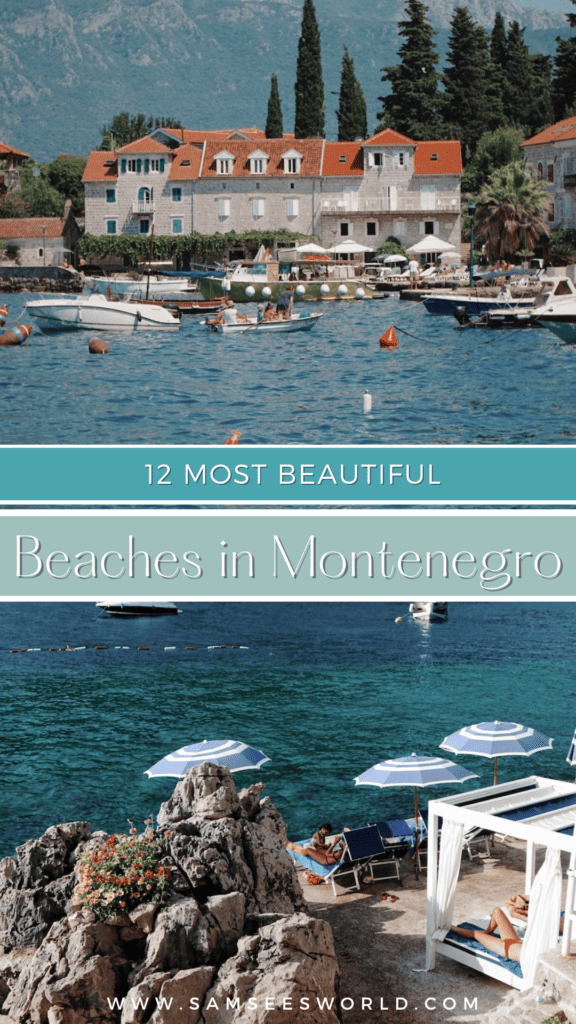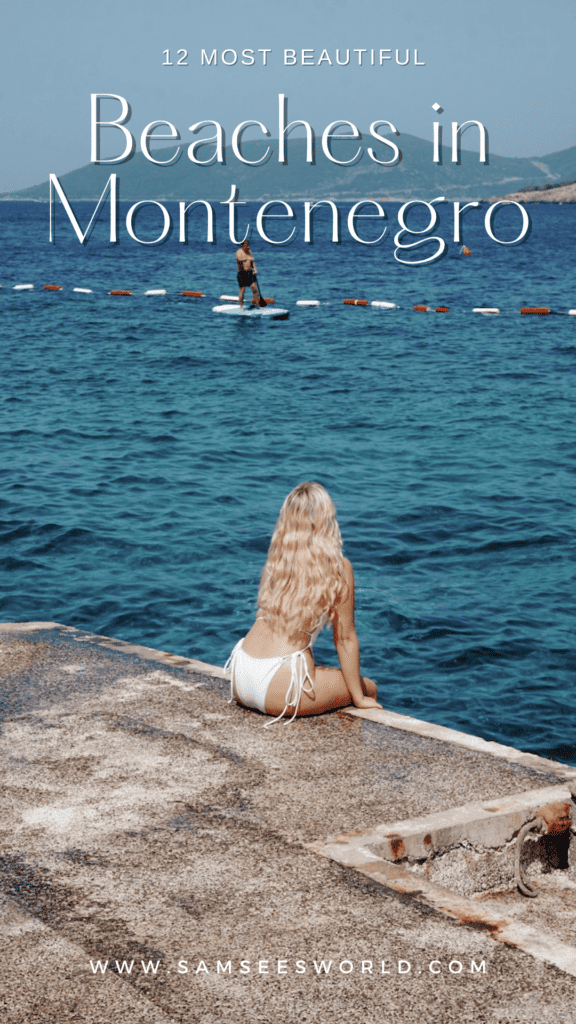 Love,
SSW