Looking for the best things to do in Budva so you can enjoy one of Montenegro's most vibrant cities to the fullest? Keep reading!
Budva is easily the most popular place to visit in Montenegro and is often referred to as one of the most beautiful places in Montenegro. It is full of culture, history, a vibrant atmosphere and much more. If you are looking for beaches there are plenty, you can learn about Montenegrin history, plus its central location allows you to embark on a day trip to one of the nearby cities with ease.
Be careful when planning your visit to Montenegro that you don't only plan to see Budva. There are many other amazing cities in Montenegro that is (in my opinion) even better than Budva. Some of my favourites are Kotor, Tivat, and Herceg Novi.
Nonetheless, if you want to visit the tourist hotspot of Montenegro, here are the 10 best things to do in Budva.
(Disclaimer: Some links in this post may be affiliate links, meaning if you click on the link and make a purchase, I receive a small commission. This is at no extra cost to you and you may even receive a small discount. See disclosure for more information.)
10 Best Things to do in Budva
Explore the Old Town (Stari Grad)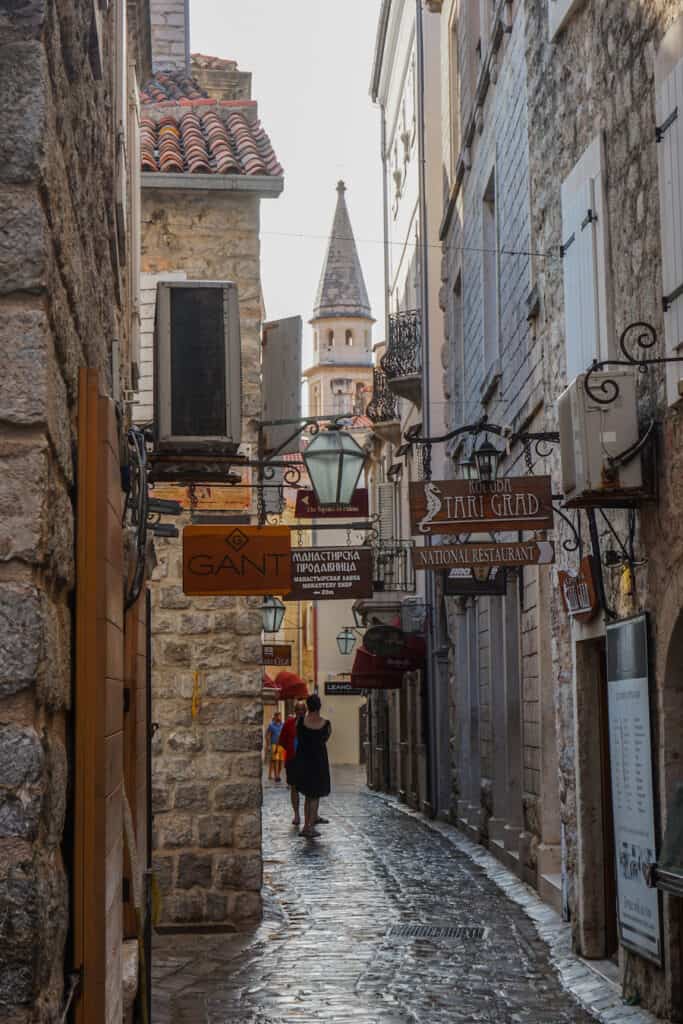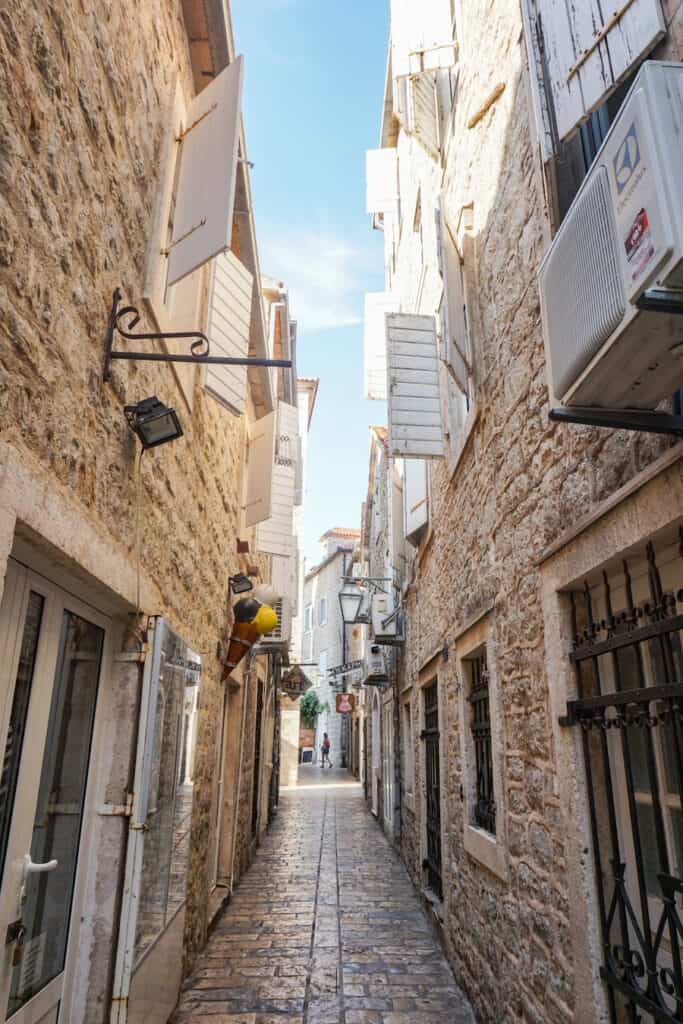 Budva's old town really is something. It has an almost magical air to it and exploring it is easily one of the best things to do in Budva. Here you will find plenty of local shops, boutiques, museums and churches. Wandering the old streets both day and night offers a welcome and charming atmosphere. During the middle of the day, you will notice quite a bit of people in the old town so if you want to enjoy it with less going before 10 AM is best. Exploring the old town can easily be down in a few hours so plan for a morning here and another activity for the afternoon.
---
Relax on One of the Many Beaches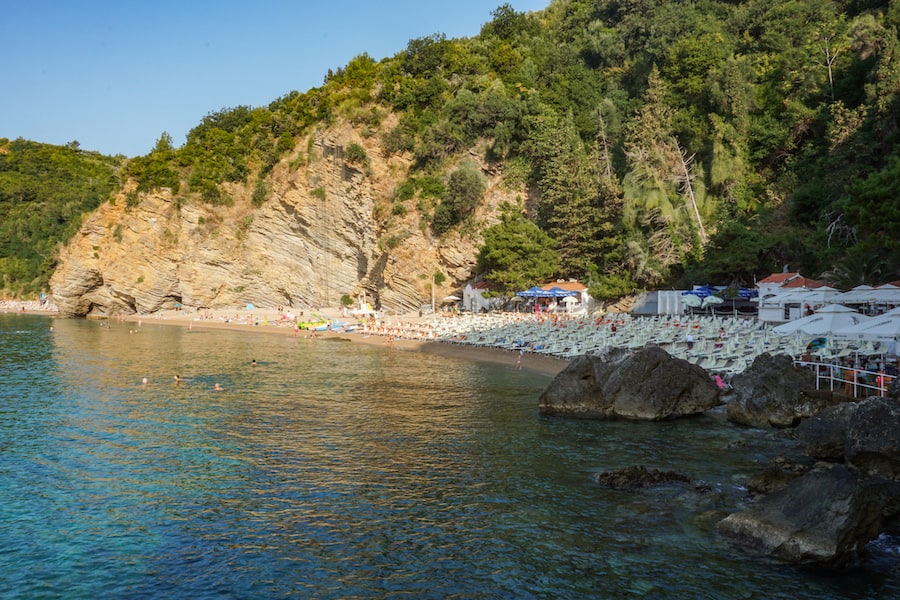 Budva is located right along the coast meaning there are plenty of beaches to enjoy a day on. This is the perfect place to soak up the warm Mediterranean sun, read a book on a sunbed, and swim in the warm blue waters. Be sure to head to the beach early so you can get a sunbed because in the summer months they fill up pretty quickly. Some of the best beaches in Budva are Becici Beach, Beach Greco, Jaz Beach, Mogren 2 Beach.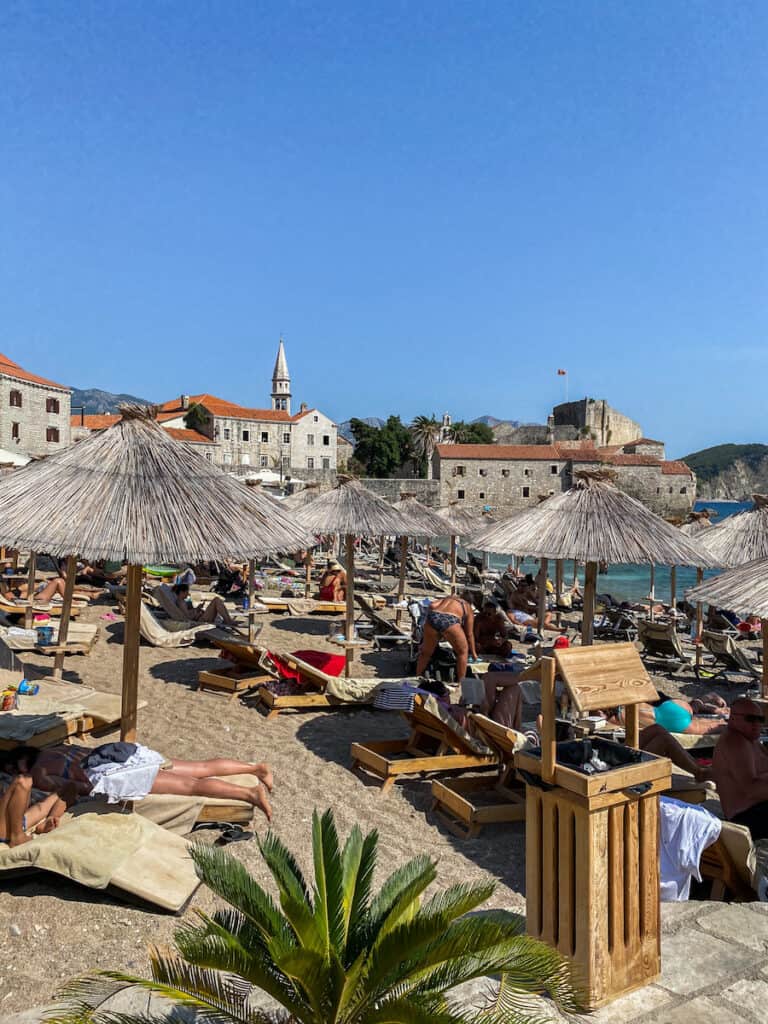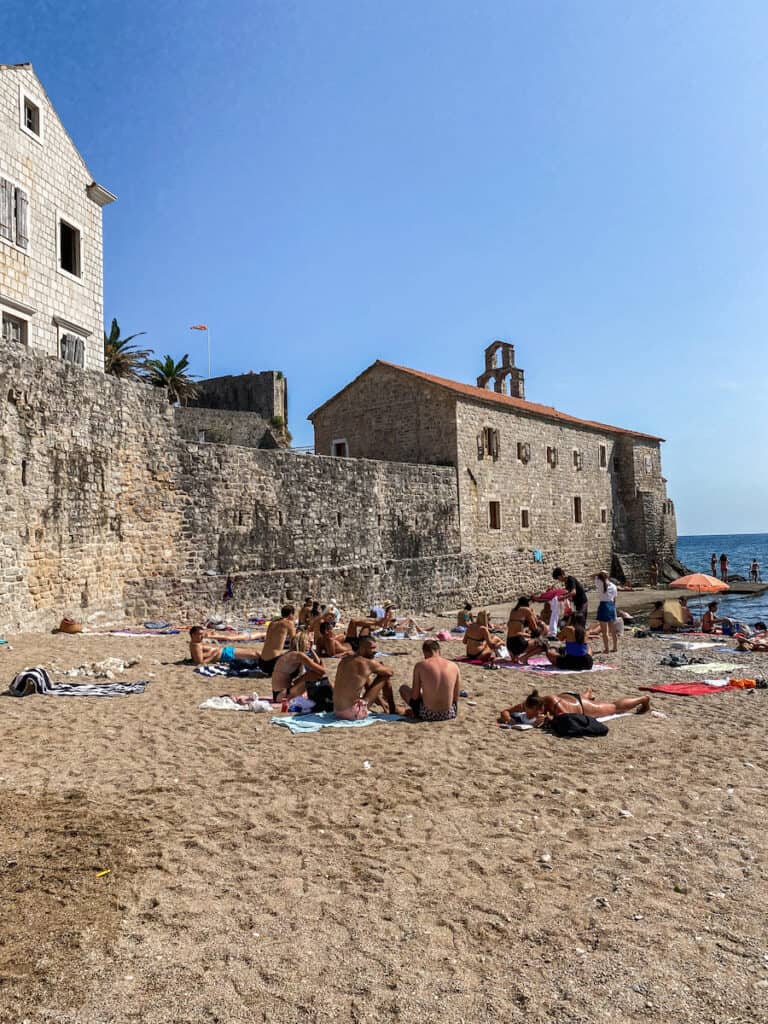 ---
Join a Tour
Joining a tour is one of the best ways to see and experience the unique cultures and things to do in Budva. Below are some of the best tours in Budva to show you some of the points of interest in Budva and top experiences in the region.
---
Venture to Sveti Stefan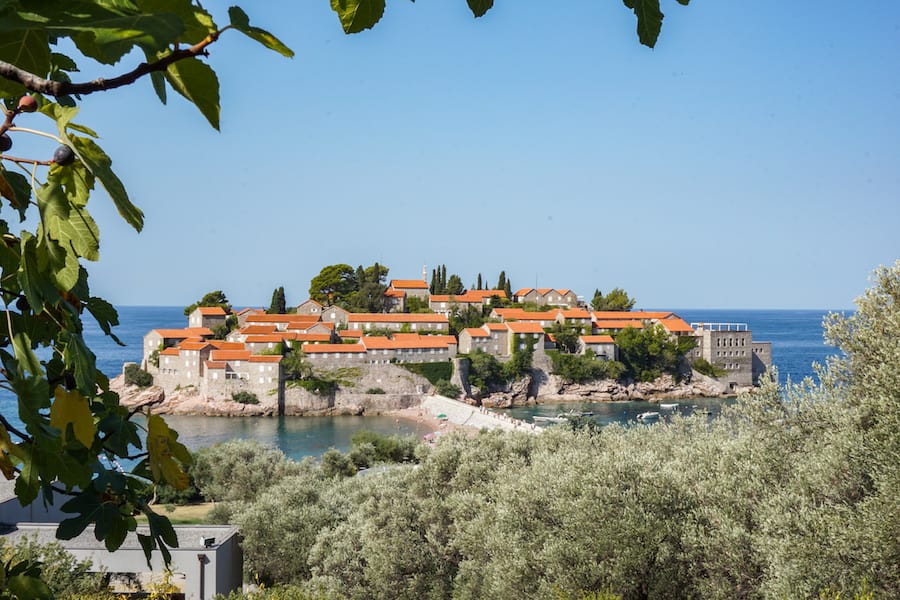 One of the most iconic and luxurious places in Montenegro is the tiny inlet called Sveti Stefan, located just 20 minutes from Budva. The island itself holds a 5-star luxury resort and can only be entered if you are staying in this resort. However, it is still a wondering place to visit to admire the islet from afar and explore the wonderful surroundings. There are two lovely beaches, trails, restaurants and more.
---
Visit the Church of the Holy Trinity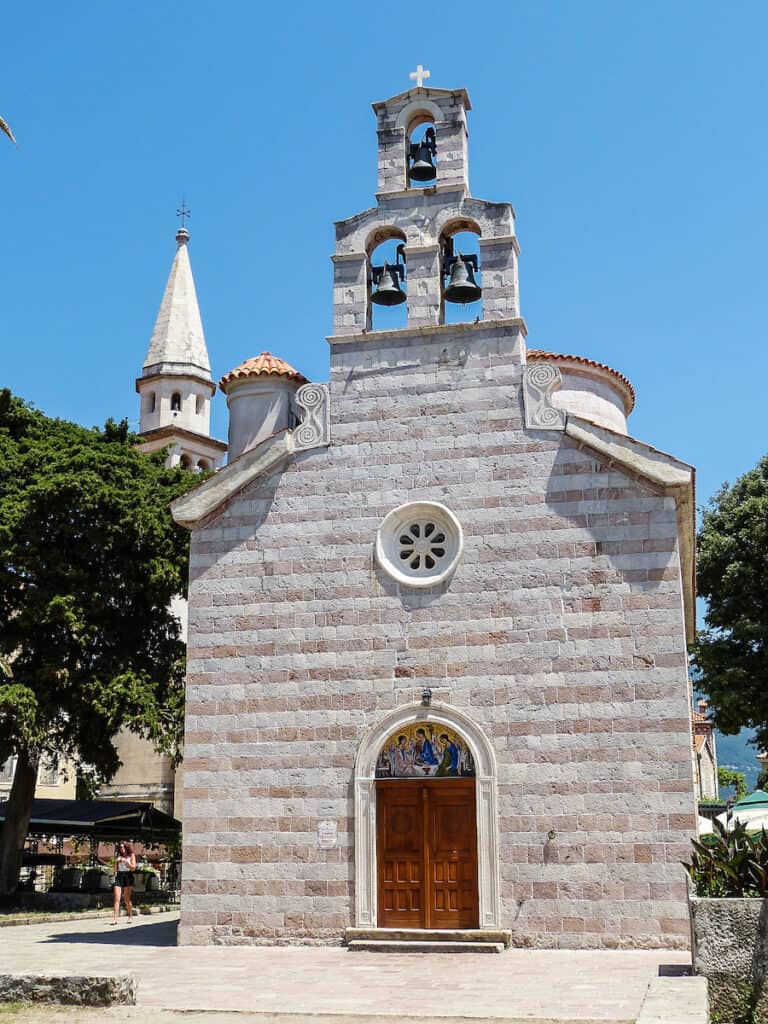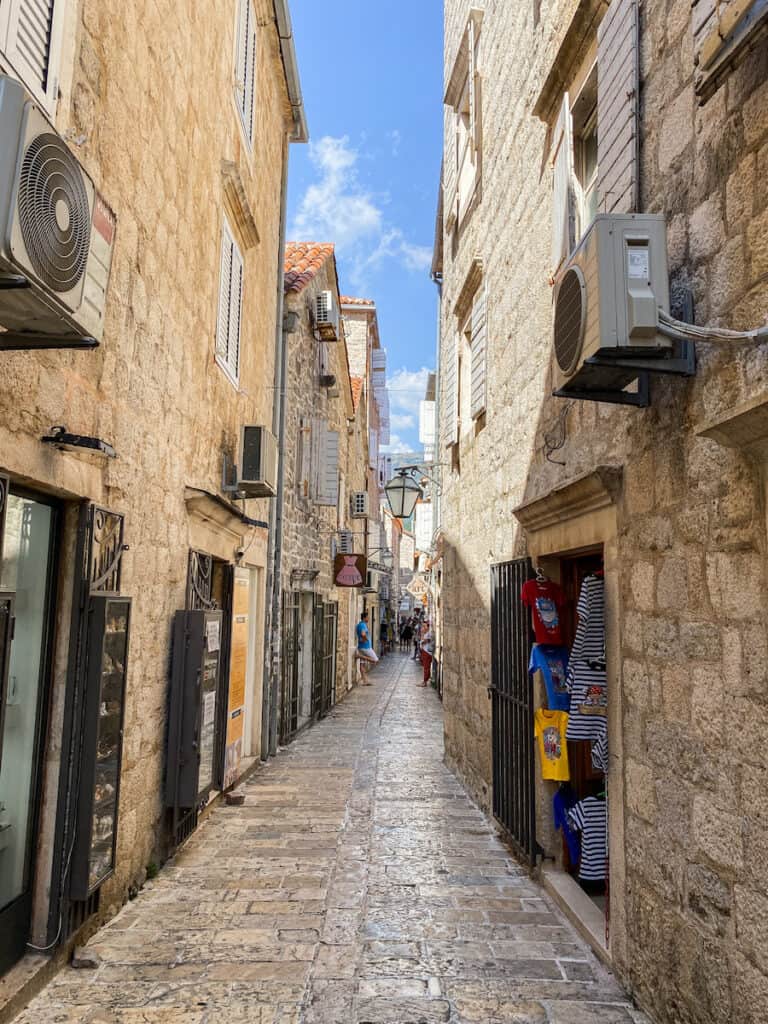 Within Budva's old town is the Church of the Holy Trinity. This is an orthodox church in the old town that is well worth a visit. It has a very unique architectural look with a dome in the center of the church and various details surrounding it. The Church of the Holy Trinity is also free to enter so you can step inside for a few minutes, admire the surroundings and even have a small prayer.
---
Party at Top Hill
Top hill is one of the most famous clubs and party venues in all of Montenegro. It is located on a hill above Budva and is well known for hosting international DJs and events that last long into the night. Top Hill is one of the main reasons why Budva is so lusted after for young travels, as its nightlife scenes really shine through here. Check to see if there are any events while you are visiting so you can plan and get any tickets in advance.
---
Walk the Old Town Walls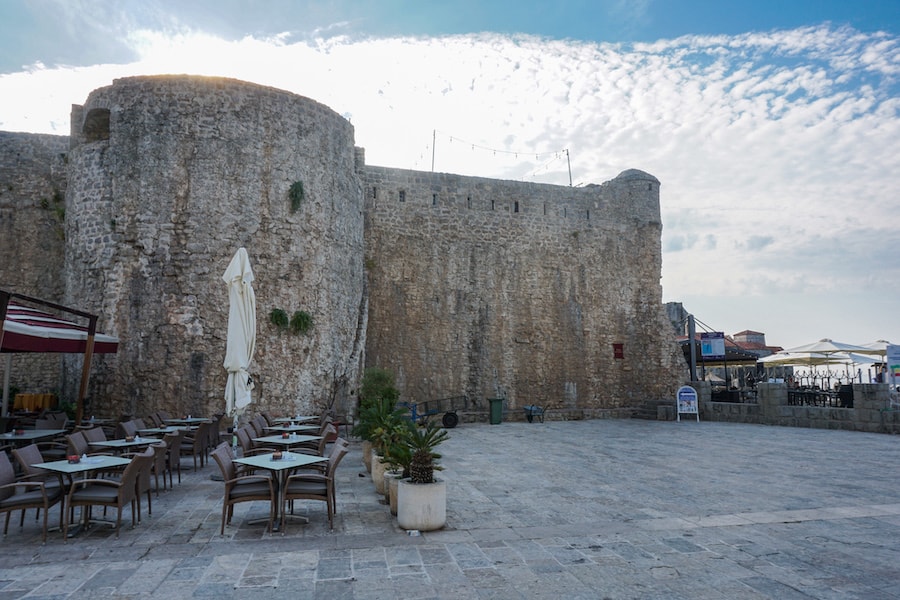 The old town walls of Budva are pretty impressive. The huge stones pilled meters high offer plenty of protection back in the day and are now experiencing them is one of the top things to do in Budva. The city walls offer some of the best views of the old town, beach and ocean in Budva and walking the narrow walkways to admire them is a must. Plus, you will feel like a medieval soldier scouting for enemies, which is pretty unique and fun!
---
Visit Sveti Nikola Island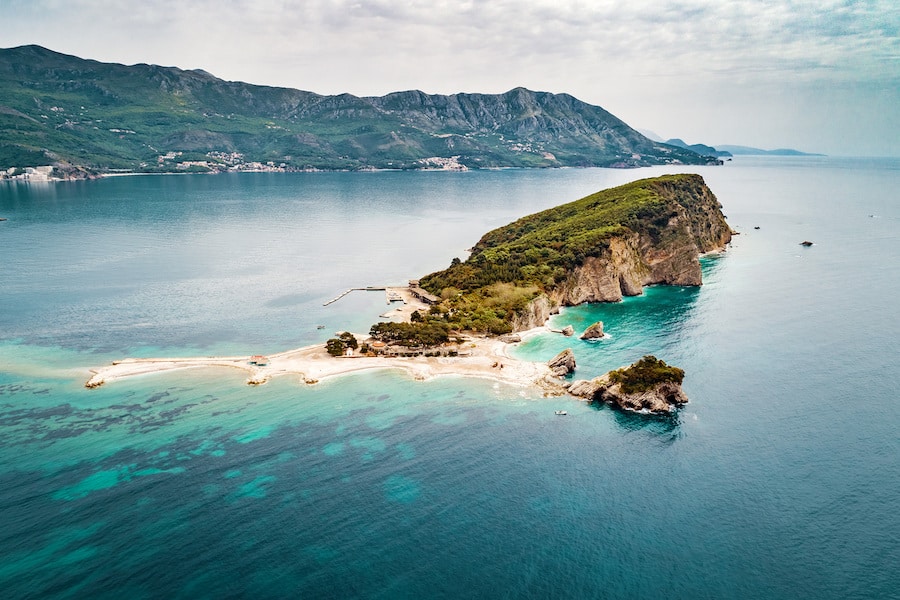 Sveti Nikola Island is a small island off the coast of Budva sitting pretty in the Adriatic Sea. It has a size of 40 hectares and is known for its wild terrane and pebbly beaches. Taking a boat tour and going to view the island and its beauty up close is a great thing to do. Although people don't typically stop and spend a day here, it is beautiful and worth the visit.
---
Enjoy the Delicous Restaurants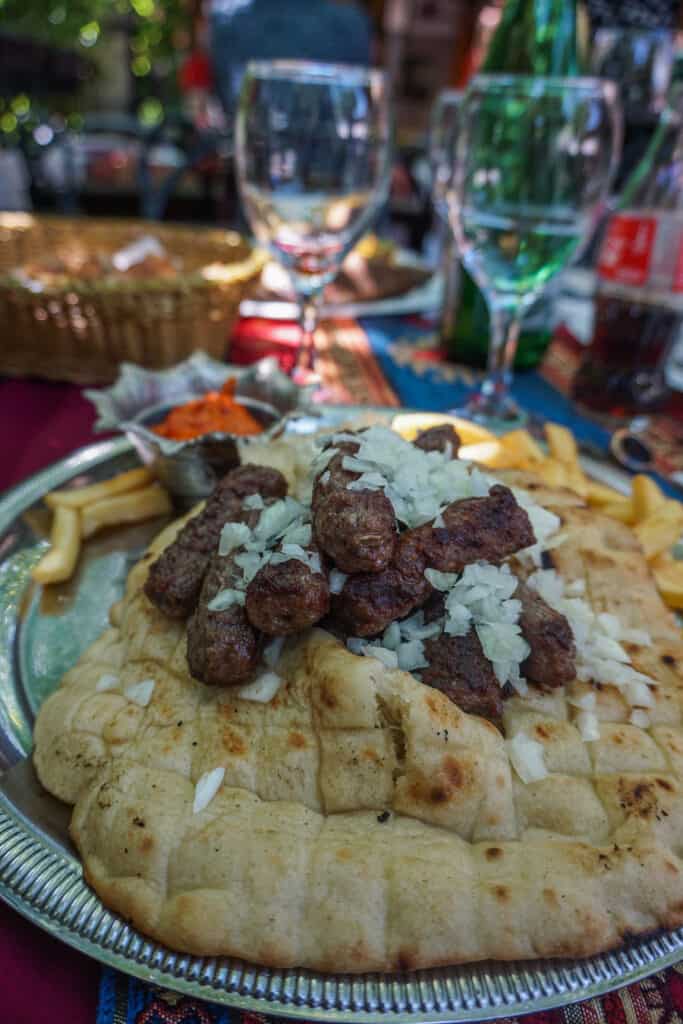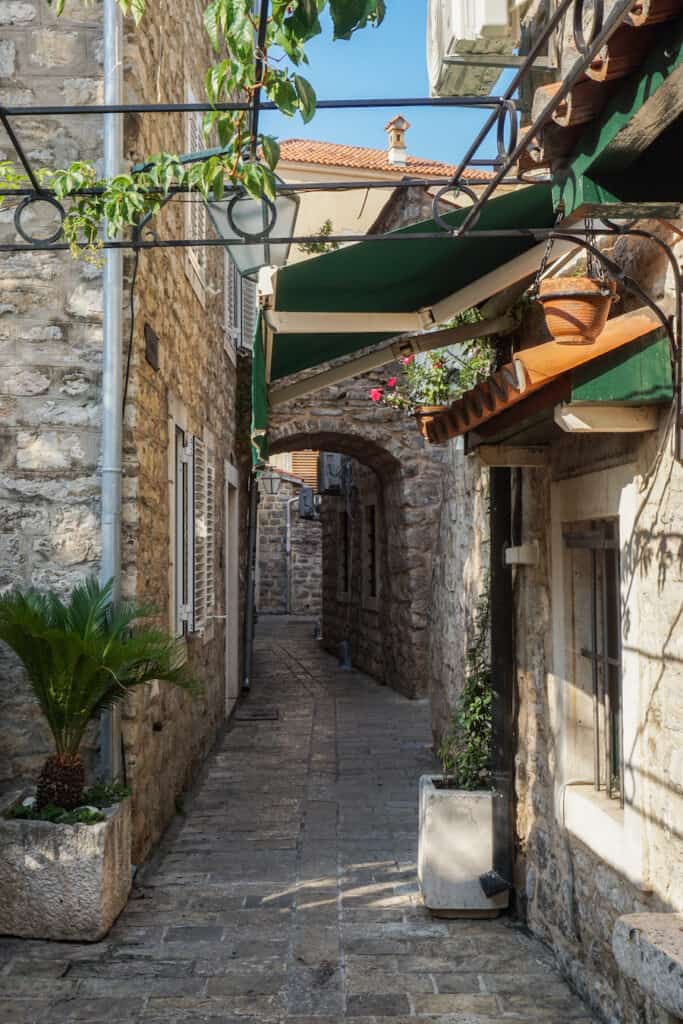 Budva is full of great restaurants and stopping for some authentic Montenegrin food with beautiful views is one of the top things to do in Budva. The best places to find restaurants are in the old town and on the waterfront promenade. There are plenty to choose from for dinner and lunch ranging from seafood restaurants to Italian, to Asian and more! For breakfast, there are also plenty of options, the best being Casper Bar.
---
Eat the Best Ice Cream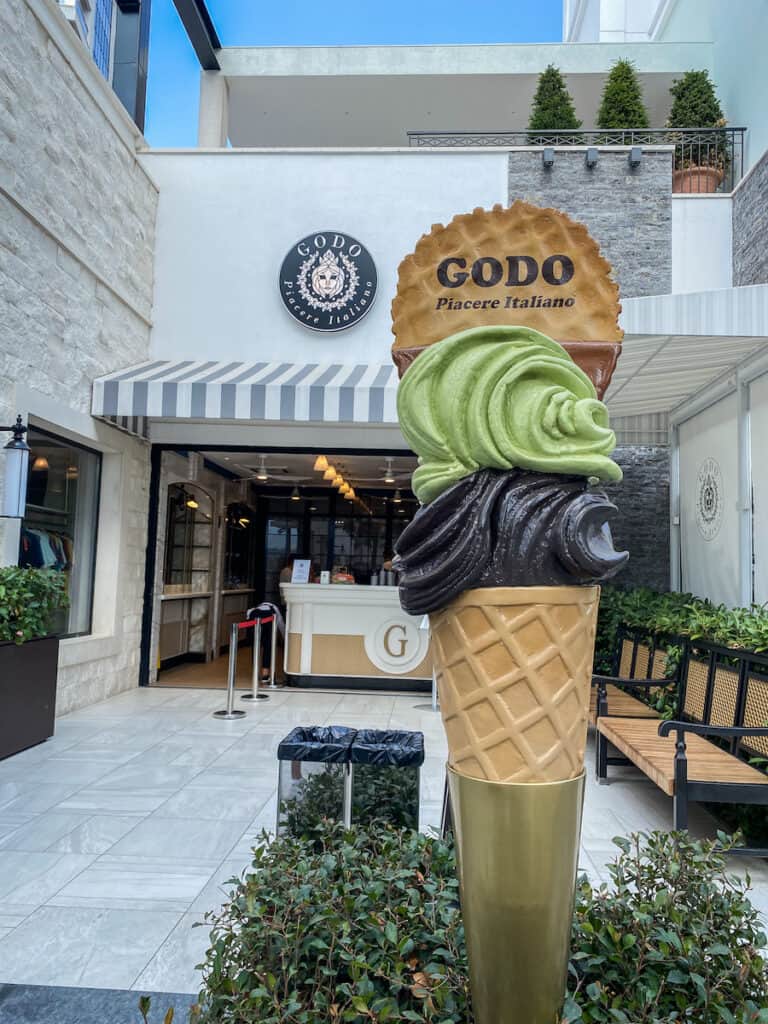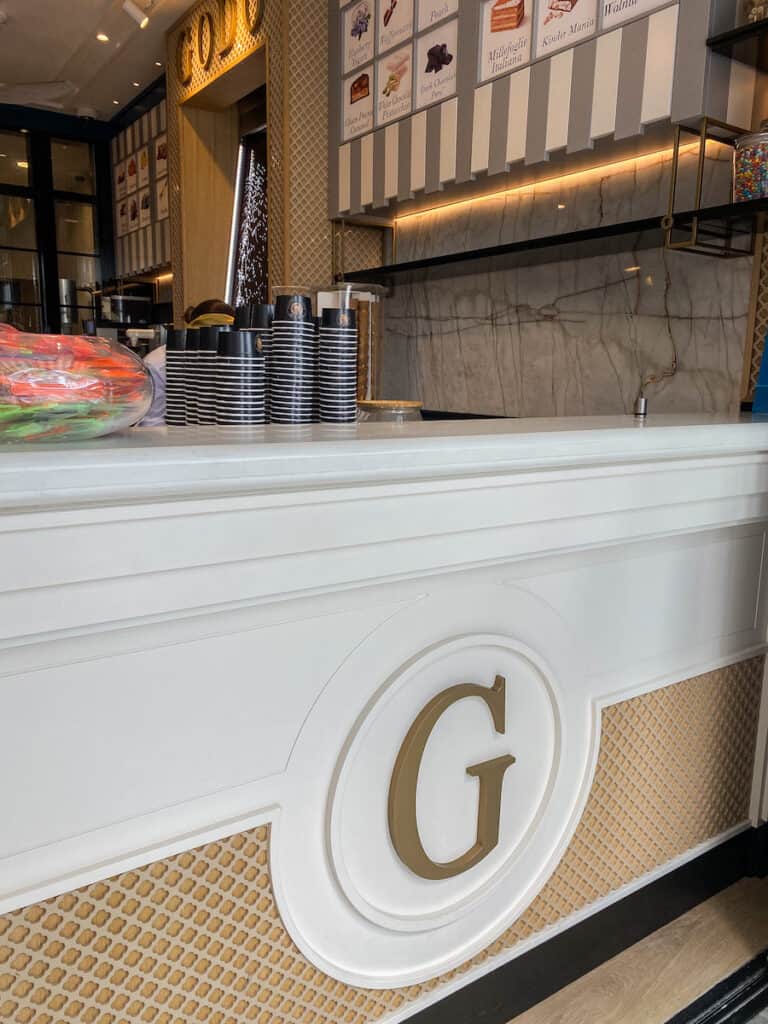 One of the tastiest ice creams chains in the world has a shop in Budva that you cannot miss! The shop is called GoDo and they have the most unique and flavourful scoops in the world (might even top Italy!). Head here to try flavours like kinder, peach, Nutella, walnut, cookies and more!
---
Where to Stay in Budva
---
Travel Insurance
It is important to have travel insurance before travelling. It's the number one thing you should always pack before travelling that can save you a lot of money, time, and stress. World Nomads is a popular Travel Insurance choice. Enter your details below to get a free quote! 
---
There are so many great things to do in Budva and this is only the start. Spending a day or two in this lovely city is the perfect amount of time to get a taste of the culture and history and to appreciate the beauty.
Like this post? Pin "Best Things to do in Budva" for later!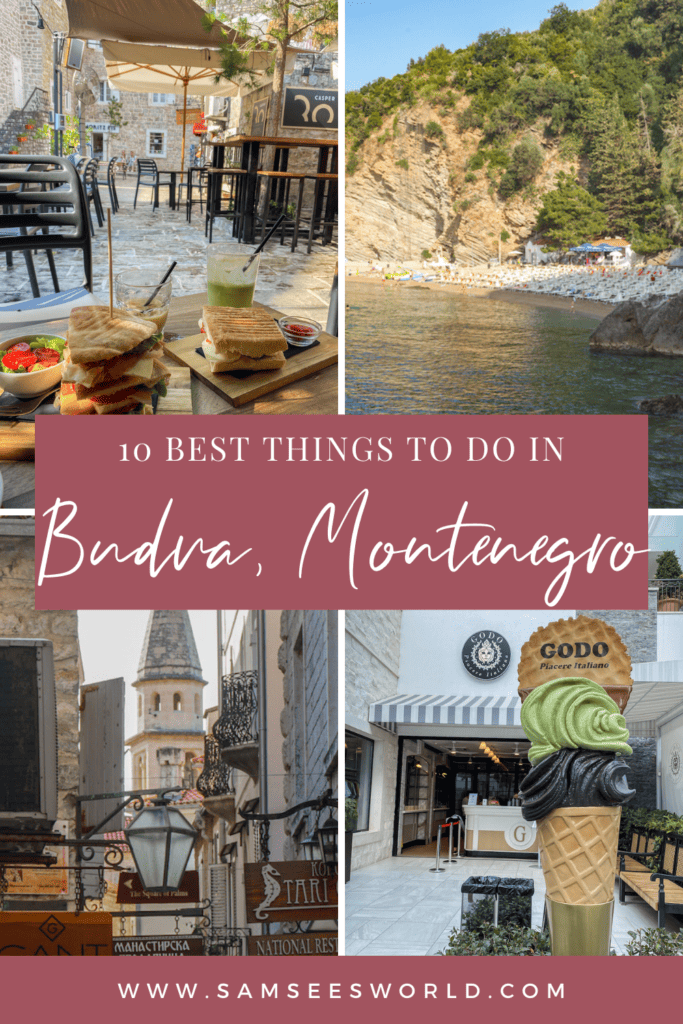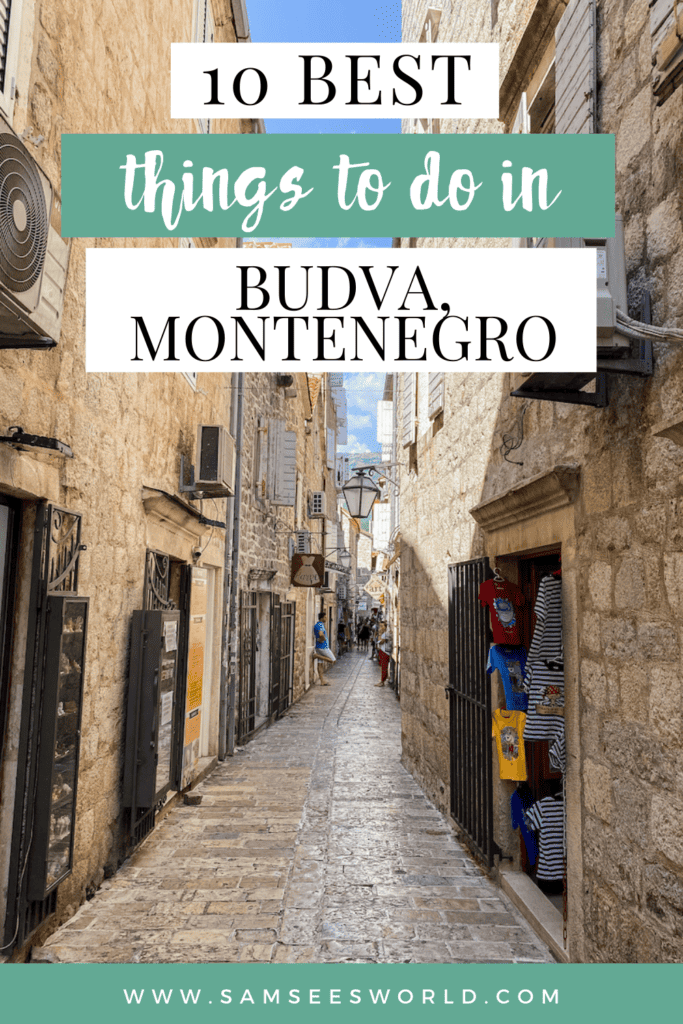 Love,
SSW