Planning a visit to the Amalfi Coast and looking for the best hotels in Positano, Italy? Then keep reading!
Positano is one of the most magical travel destinations in the world. It is the ultimate Italian getaway where you will find beautiful beaches, stunning views, and amazing Italian food. A visit to Positano will show you one of the most beautiful places along the Amalfi Coast and one of the most photographed places in Europe. The famous pastel-coloured houses, towering mountains, and black rock beach make Positano a must-visit for travellers of all kinds!
Find the best hotels in Positano for couples, families, on a budget and of course luxury options. In this post you will even find the best hotels near Positano if you want to stay nearby.
More Positano:
(Disclaimer: Some links in this post may be affiliate links, meaning if you click on the link and make a purchase, I receive a small commission. This is at no extra cost to you and you may even receive a small discount. See disclosure for more information.)
15 Best Hotels in Positano
Best Luxury Hotels in Positano
Positano is one of the most luxurious places in Italy. As a popular travel destination for the rich, there are a plethora of luxury hotels in Positano to choose from. Choosing a luxury hotel promises an impressive stay with a beautiful interior, stunning views and more.
If you are visiting Positano for a honeymoon or special occasion it can be worth it to splurge on a fancy luxury hotel. Below are some of the best hotels in Positano and the best luxery options to narrow down your selection.
---
Hotels With the Best Views in Positano
The views of Positano are like nothing else in the world. Waking up and looking out your window to see the Sea, mountains, and colourful houses is something out of a fairytale. If you are seeking the best hotels in Positano with stunning views then these are for you!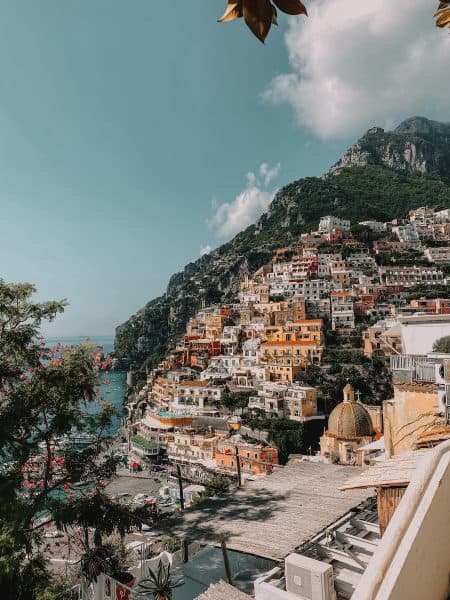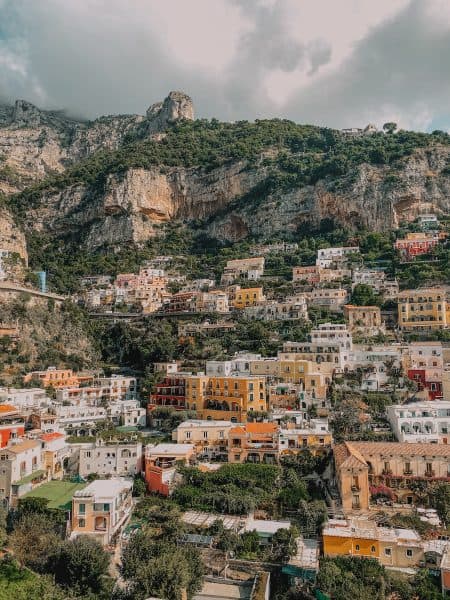 ---
Best Budget Hotels in Positano
Budget and Positano are two things that typically don't go hand in hand. However, having a budget-friendly holiday in Positano is not as hard as it seems. There are plenty of accommodations that come with a lower price tag – however – you will have a hard time finding something SUPER budget-friendly. Take a look at these options below and if they are still outside of your budget consider accommodation outside of Positano in Sorrento, Capri, or Amalfi.
---
Best Hotels For Couples in Positano
Positano is one of the most romantic places in Europe and the perfect place to visit for couples. It has the best atmosphere for romance making it one of the top destinations for travellers on romantic getaways like honeymoons and anniversaries. Some of the best hotels in Positano are made for romance! Below are some of the top options for lovers looking for the perfect getaway in the perfect accomodation.
---
Best Hotels for Families in Positano
Bringing your family to Positano for a seaside getaway is a great idea. The slow pace and safe culture that is Positano makes it the perfect place to escape to for a family getaway. There are plenty of great hotels in Positano for families.
How to get to Positano
There are a few ways to get to Positano:
---
This list of the best hotels in Positano is everything you need to plan your Italian getaway.
Like this post? Pin "Best Hotels in Positano" for later!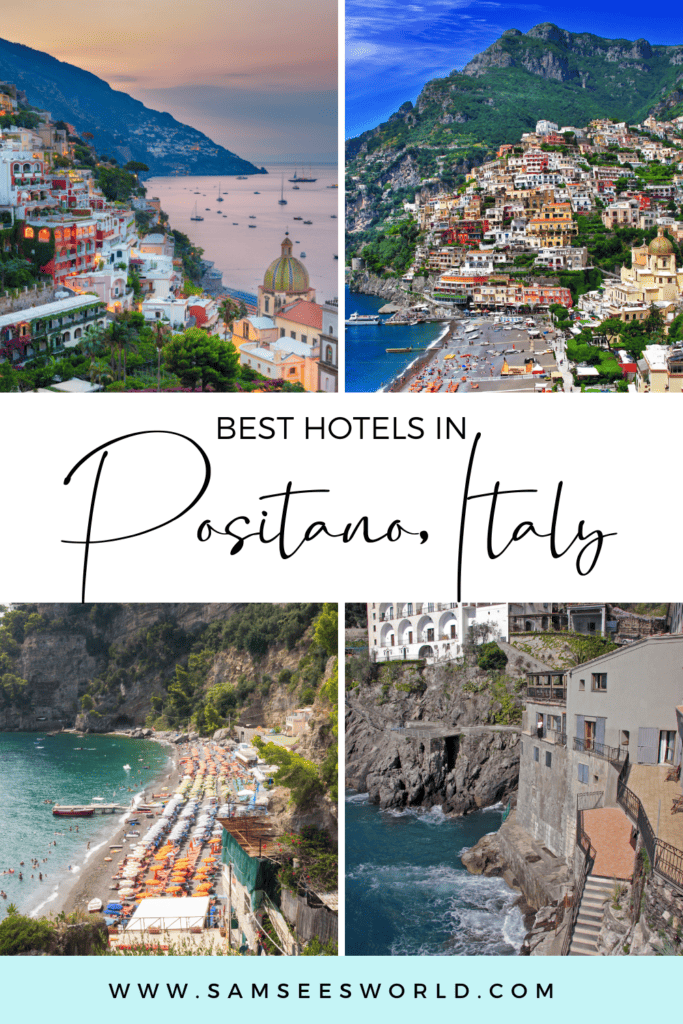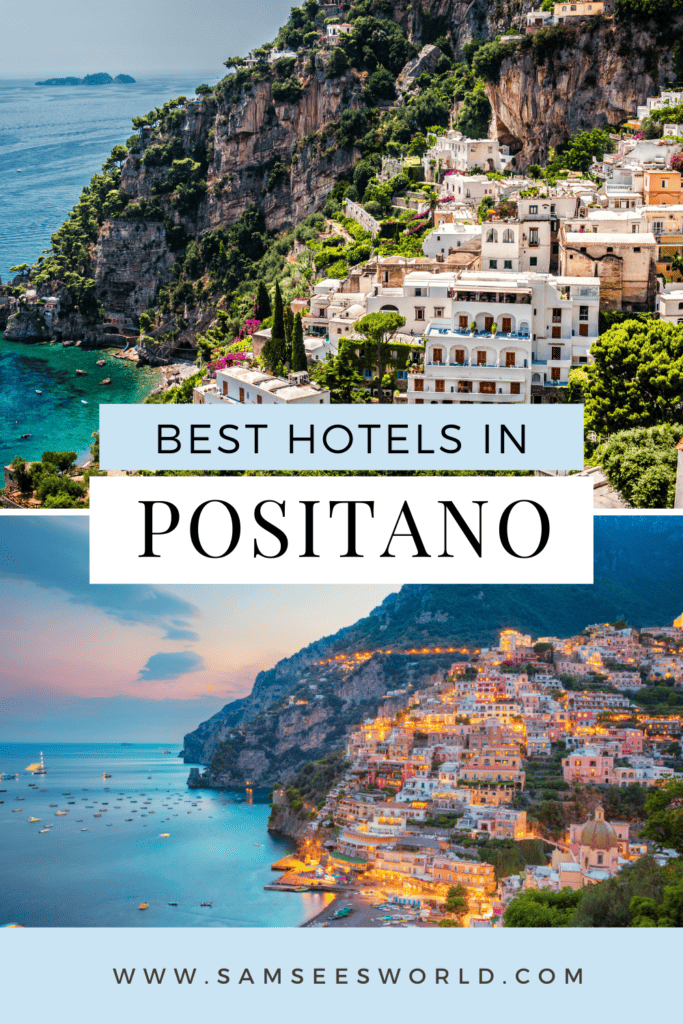 Love,
Sam