Discover the 10 best things to do in Amalfi town!
Amalfi town is one of the many beautiful towns along the Amalfi Coast. It is often confused with the coast itself due to the name but is actually its own unique village. Amalfi is a quaint picturesque village with amazing sights and attractions. Adding it to your Amalfi Coast itinerary is a must.
Here are the 10 best things to do in Amalfi town for an unforgettable time in one of the world's most beautiful towns.
(Disclaimer: Some links in this post may be affiliate links, meaning if you click on the link and make a purchase, I receive a small commission. This is at no extra cost to you and you may even receive a small discount. See disclosure for more information.)
10 Best Things to do in Amalfi Town
Wander the Charming Streets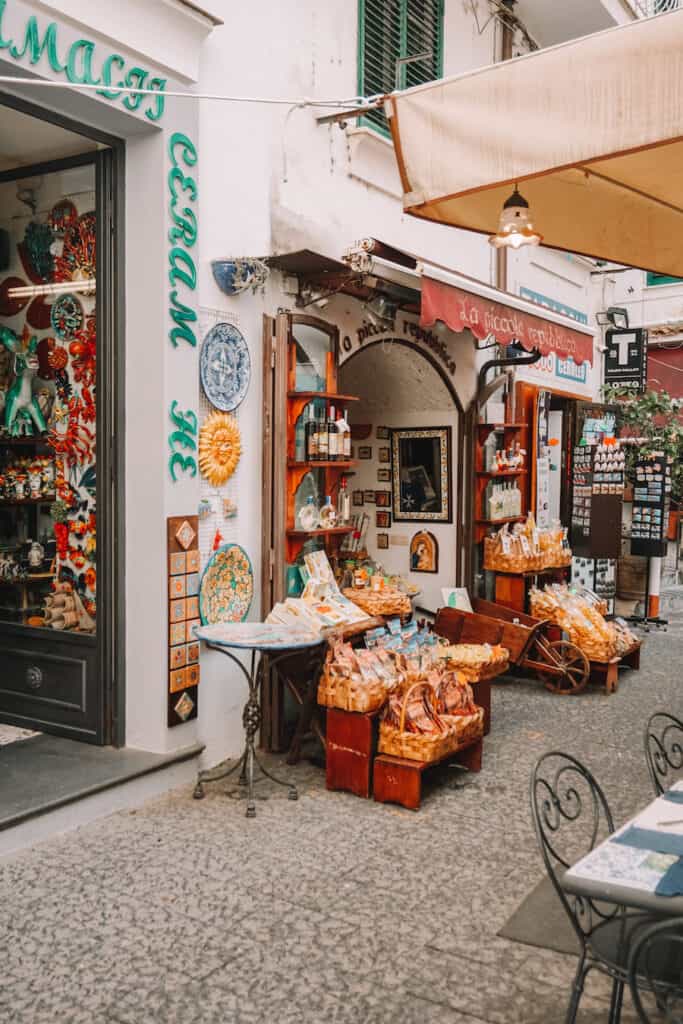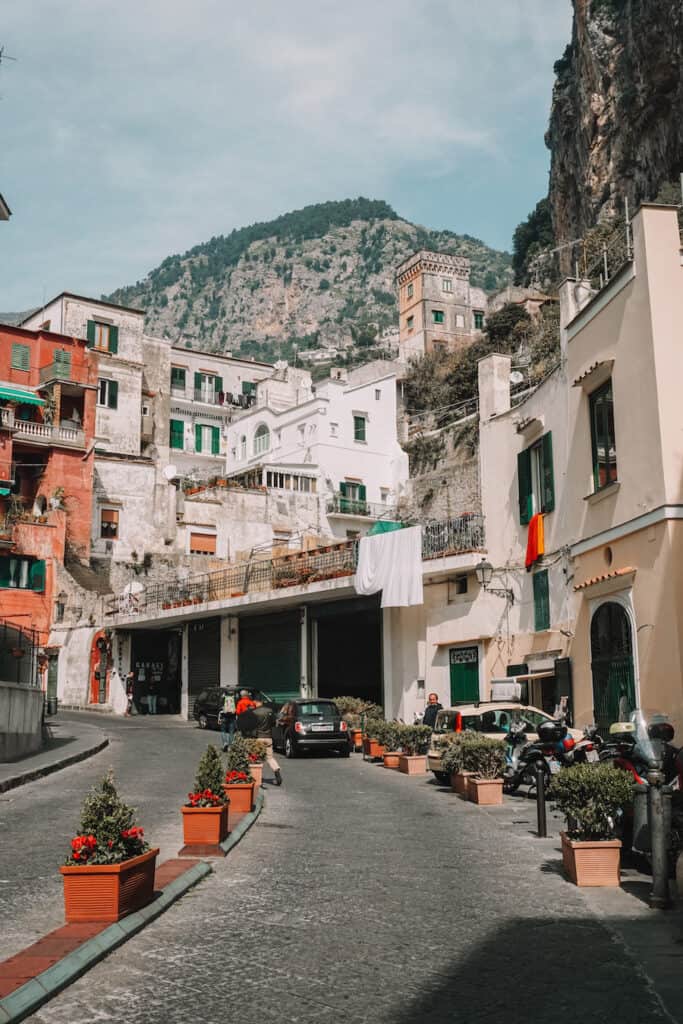 Wandering the beautiful streets of Amalfi is easily one of the top things to do while enjoying this town. The best thing about Amalfi Town is that it is much less hilly than the other villages along the Amalfi Coast so you can walk and enjoy the scenery without breaking a sweat.
As you wander around be sure to pop into any local shops you find interesting. There are a ton of amazing little places selling local goods that you must see for yourself. Make sure you have your camera with you as the views of the charming buildings with the mountains in the distance are some of the most beautiful in the world.
---
Have a Beach Day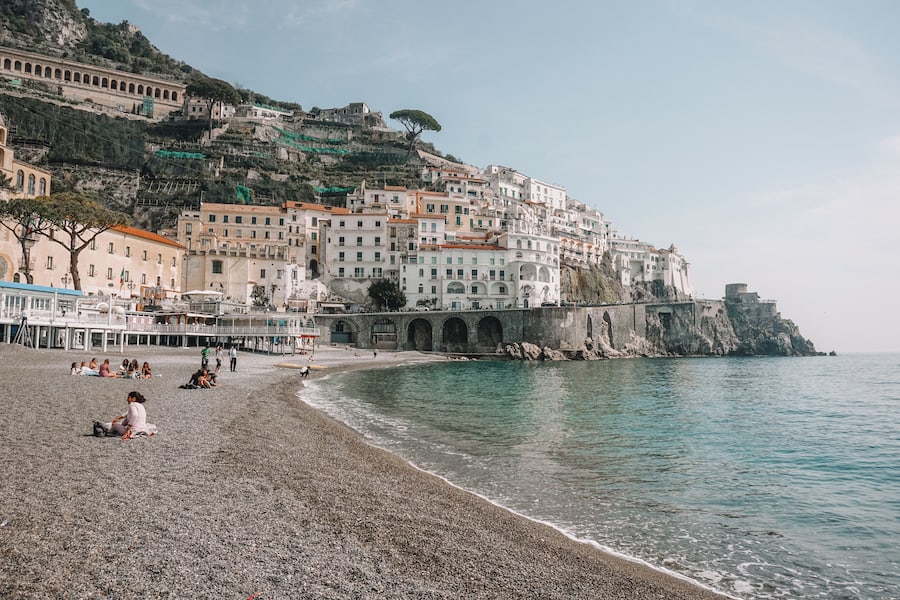 One of the most popular things to do in Amalfi Town is to enjoy a day on the iconic beach. The beach that lines this village offers stunning views of the coast, bright blue waters and plenty of space to lay out all day in the Italian sun.
You can either rent sunbeds for 10 euros a piece from Silver Moon on the paid part of the beach or bring your own towel for a free beach day.
---
Visit the Amalfi Cathedral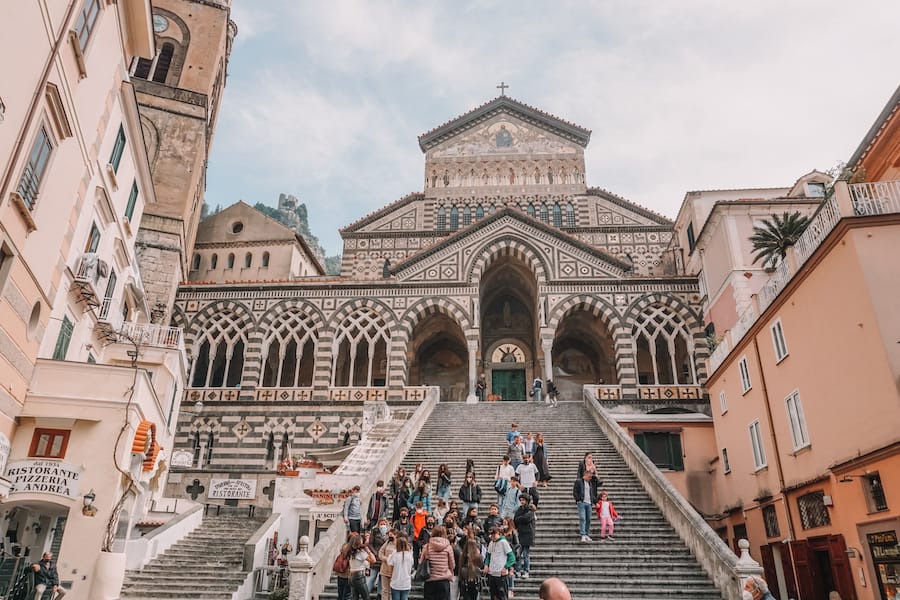 Amalfi Cathedral is a Roman Catholic Cathedral dating back to Roman times. The cathedral is dedicated to Apostle Saint Andrew and is a stunning sight to see. One of the top things to do in Amalfi Town is to view this magical Cathedral from both the outside and the inside.
---
Indulge in Gelato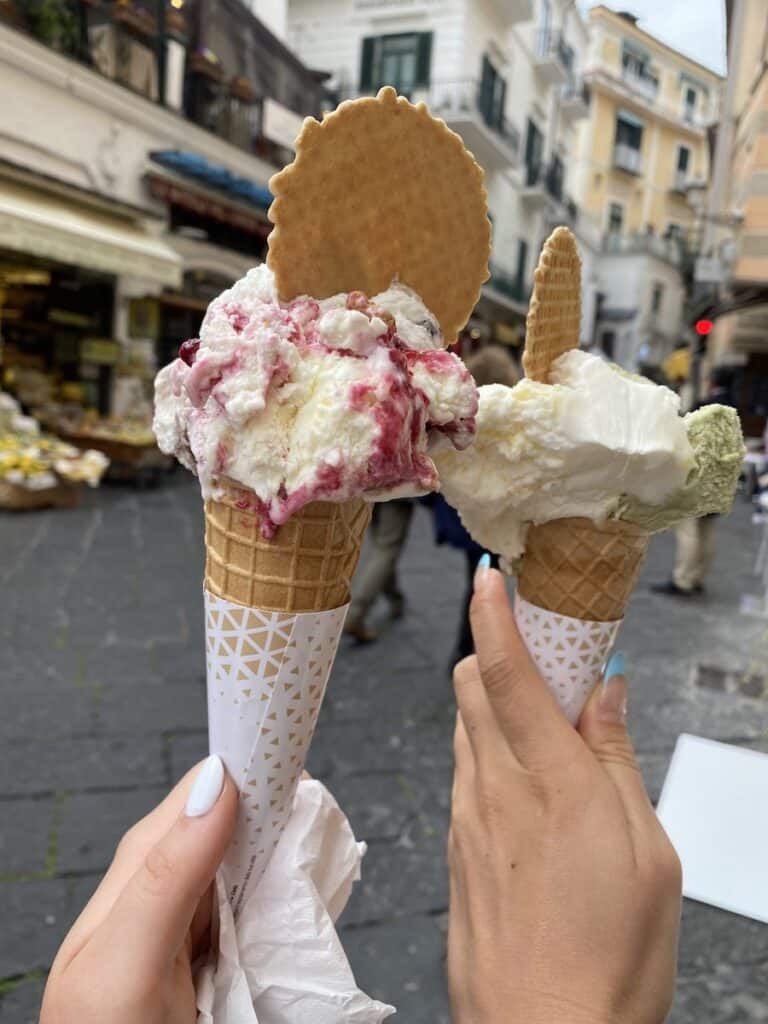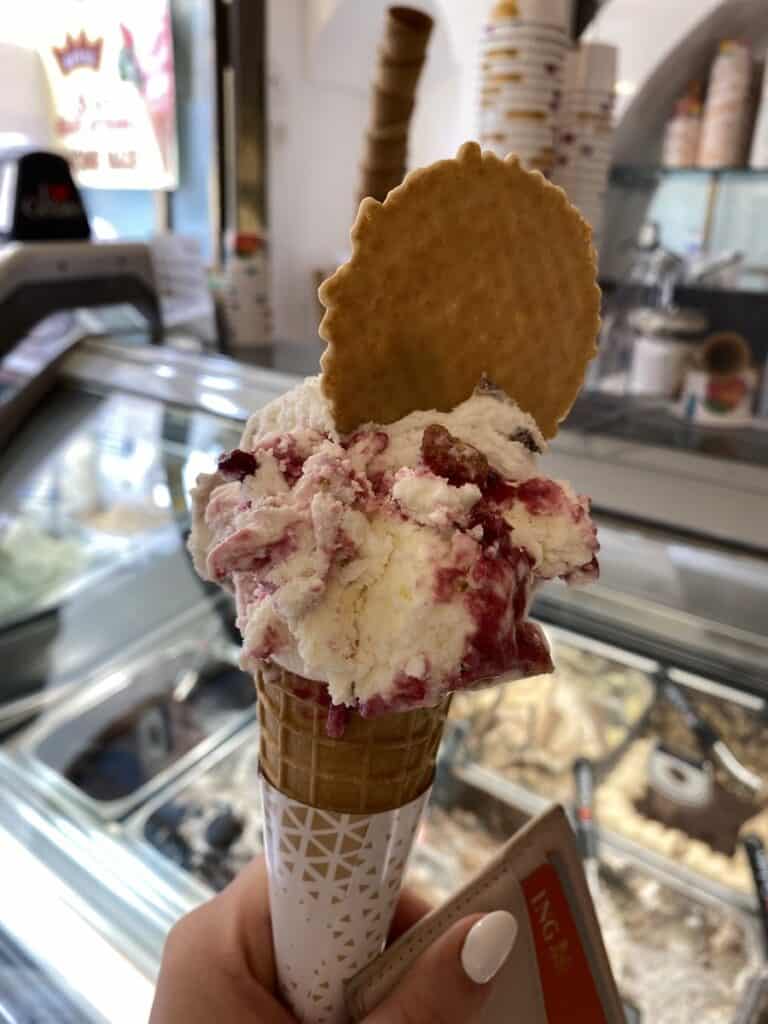 There is no better place to indulge in gelato than in Italy. Heading to one of the many amazing gelato stands is one of the best and most delicious things to do in Amalfi Town. After a long day of exploring in the warm sun, you will more than deserve it!
---
Indulge in Italian Food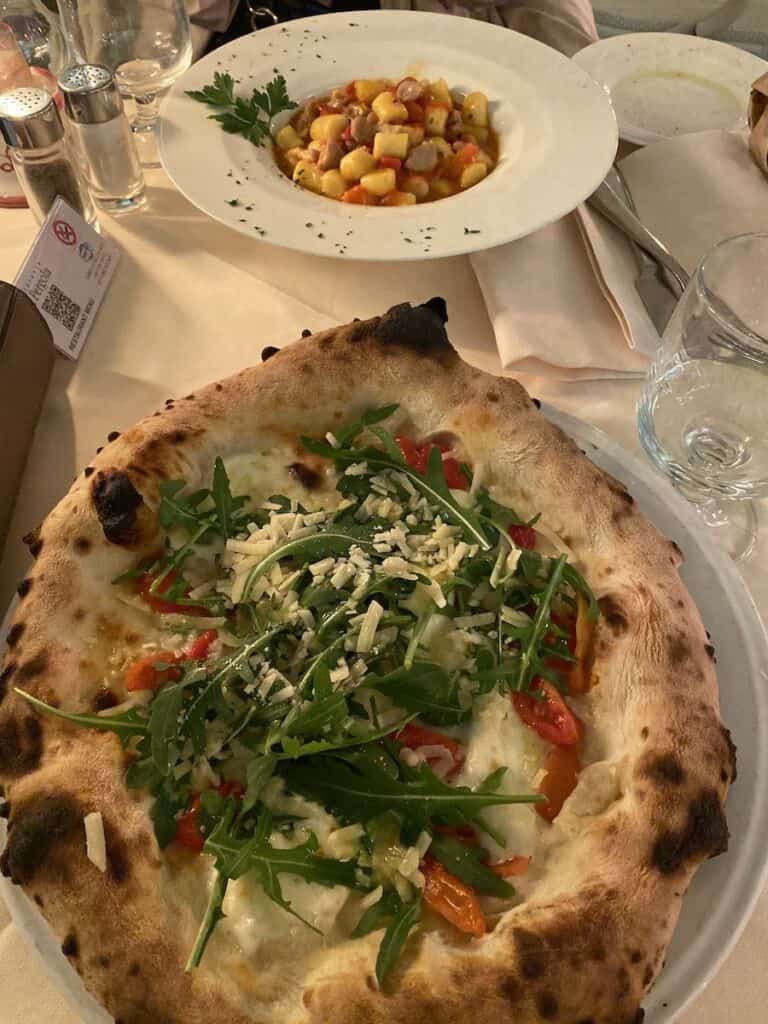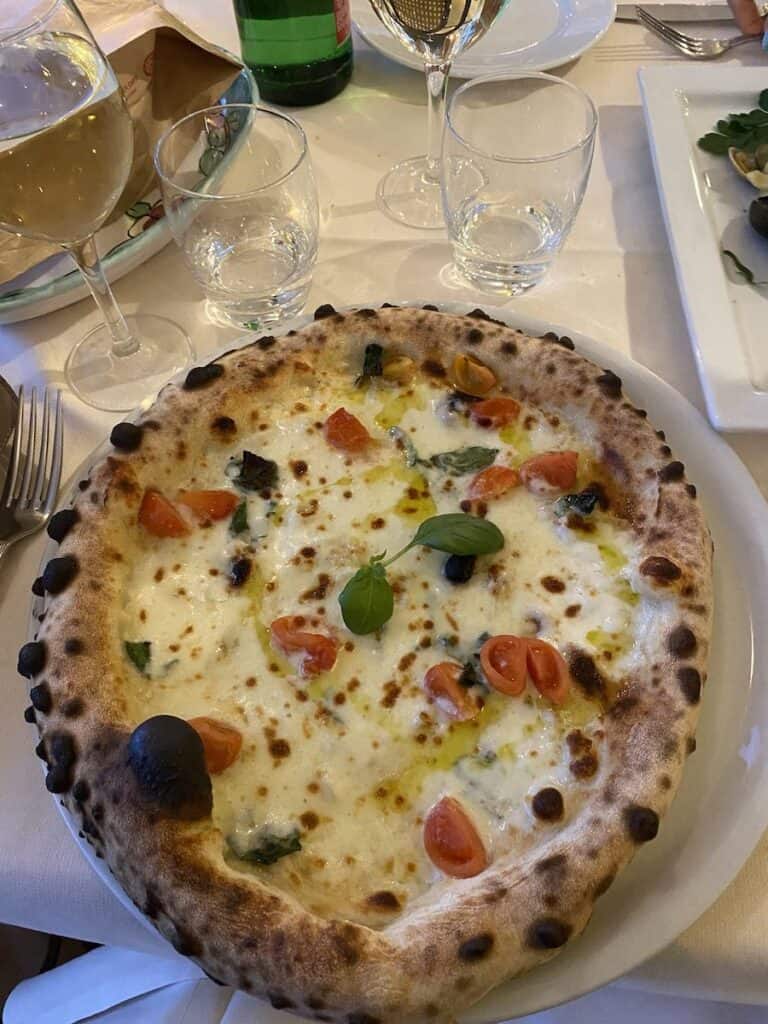 With food in mind, you will have to enjoy some of the amazing and authentic Italian foods like pizza, pasta and wine. Luckily, Amalfi Town has plenty of Italian restaurants to choose from where you can enjoy huge pizzas and pasta made with fresh ingredients.
---
View Fontana Sant'Andrea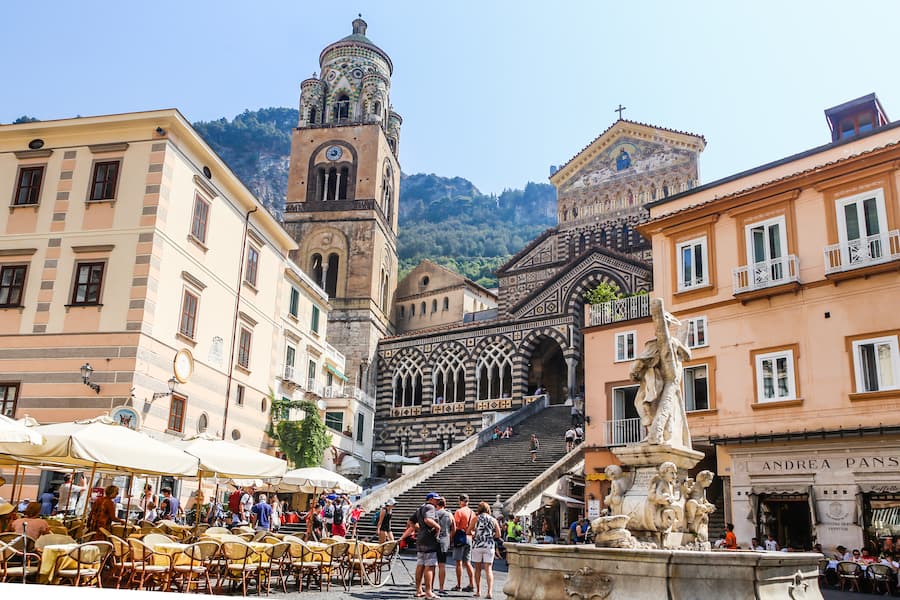 Fontana Sant'Andrea is the famous fountain located in the main square of Amalfi Town. Viewing the fountain and all its intricate detailing is easily one of the top things to do in Amalfi Town. If you want to admire the fountain and surroundings longer be sure to stop at one of the main square restaurants to really soak in the bustling atmosphere.
---
Go on a Food Tour
Going on a food tour on the Amalfi Coast is a dream come true. The stunning mountain views, bright coloured houses, and amazing fresh foods combine to make the perfect day. There are plenty of day trip experiences available where you can enjoy a full day of food touring along the coast.
---
Hike the Path of the Gods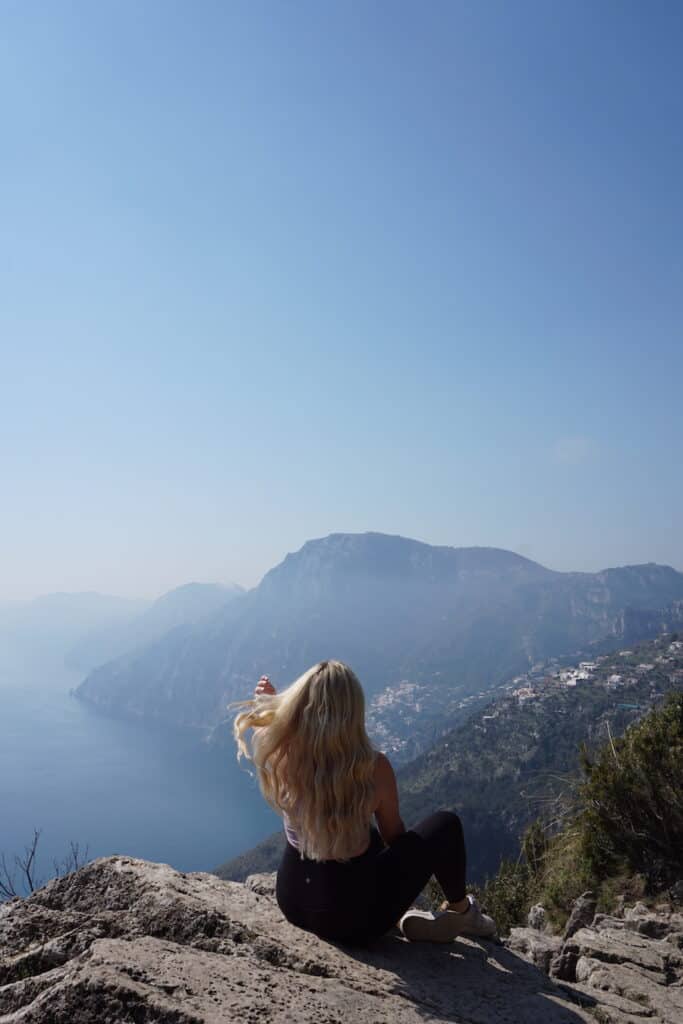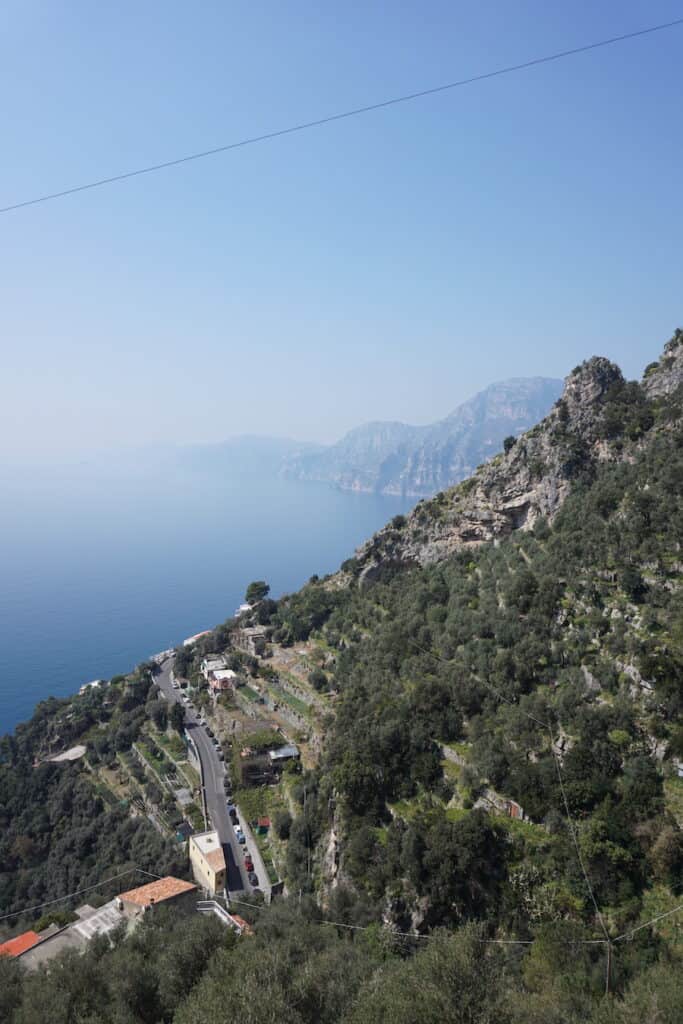 The Path of the Gods is the most famous hike on the Amalfi Coast that takes you within and over the mountains on a magical path. Its path brings you from Bomerano to Positano and embarking on this hike is one of the top things to do in Amalfi Town for adventure seekers. The 4-hour journey along the Amalfi Coast coastline is breathtaking and the views from high in the mountains are unmatched.
---
Day Trip to Ravello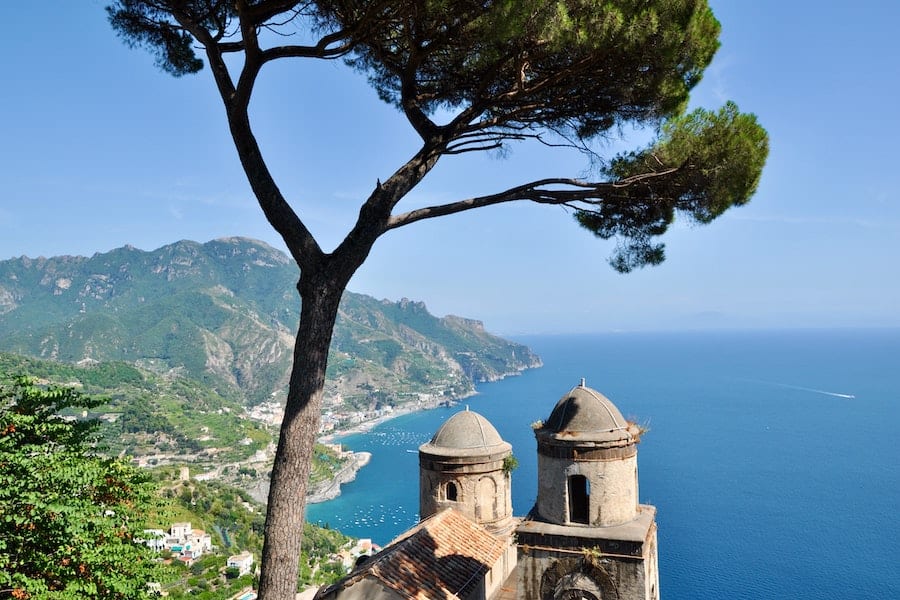 Just up the hill from Amalfi Town is the charming village of Ravello, accessible by bus from Amalfi. Ravello is a romantic and beautiful village, perfect to roam around and soak in the beauty of Italy. Head to Villa Cimbrone, a 5-star hotel to catch a stunning view from the infinity terrace. Taking a day trip up the mountain to Ravello is easily one of the top things to do in Amalfi Town.
---
Buy Limoncello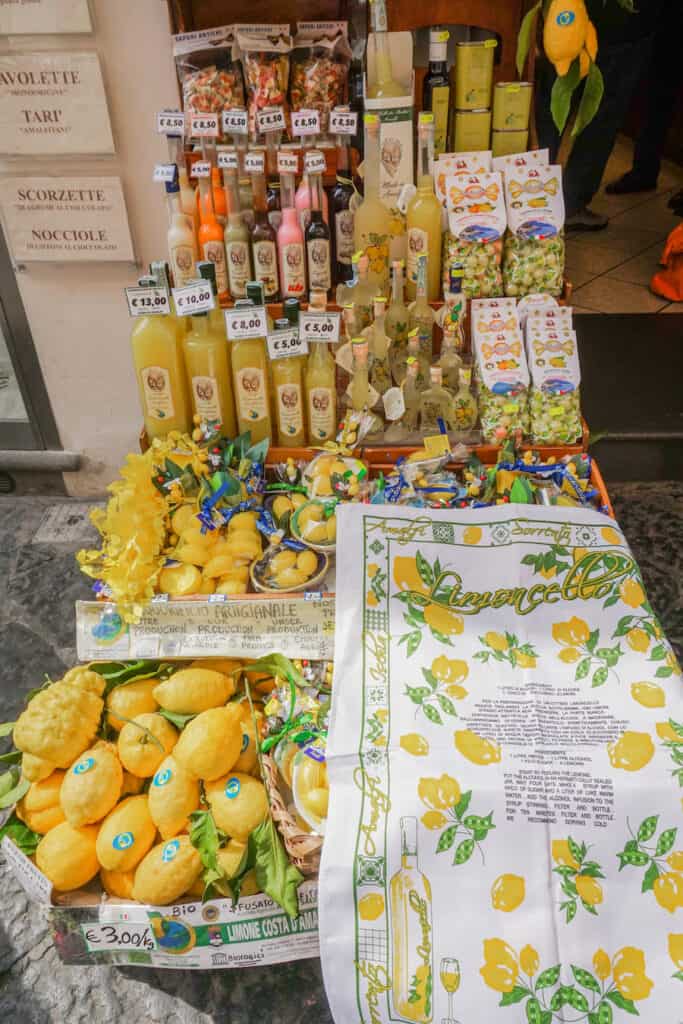 Limoncello is an alcoholic beverage made from lemon skins that are soaked in alcohol for weeks, then mixed with sugar to make it sweeter. It is a traditional digestive in Southern Italy and is usually served after meals. Get some limoncello to bring home or one of the different lemon-flavoured foods and items.
---
Where to Stay in Amalfi Town
---
Travel Insurance
Getting travel insurance before you travel is a MUST. It's the number one thing you should always pack before travelling that can save you a lot of money, time, and stress. With how crazy travel has gotten recently you need that peace of mind that no matter what happens there is something protecting you from losing out. I always travel with travel insurance and think everyone should.
I always travel with travel insurance and think everyone should. Below is my favorite travel insurer Safety Wings, enter your details to get a free quote!
---
Use this list of the best things to do in Amalfi Town to inspire your stay in one of Italy's most beautiful coastal towns.
Like this post? Pin "10 Best Things to do in Amalfi Town" for later!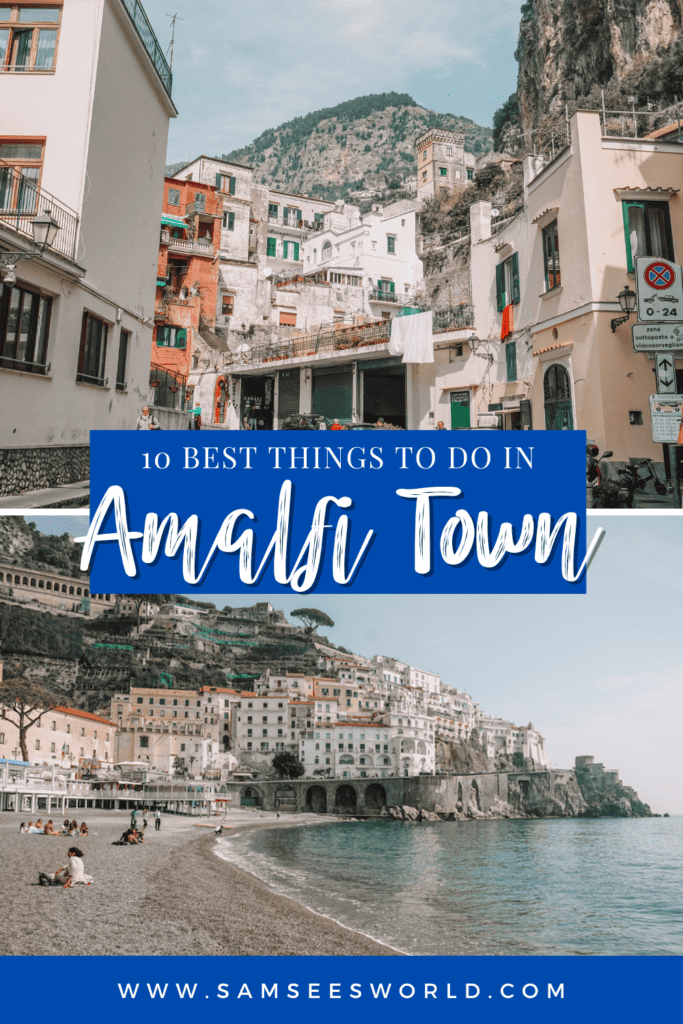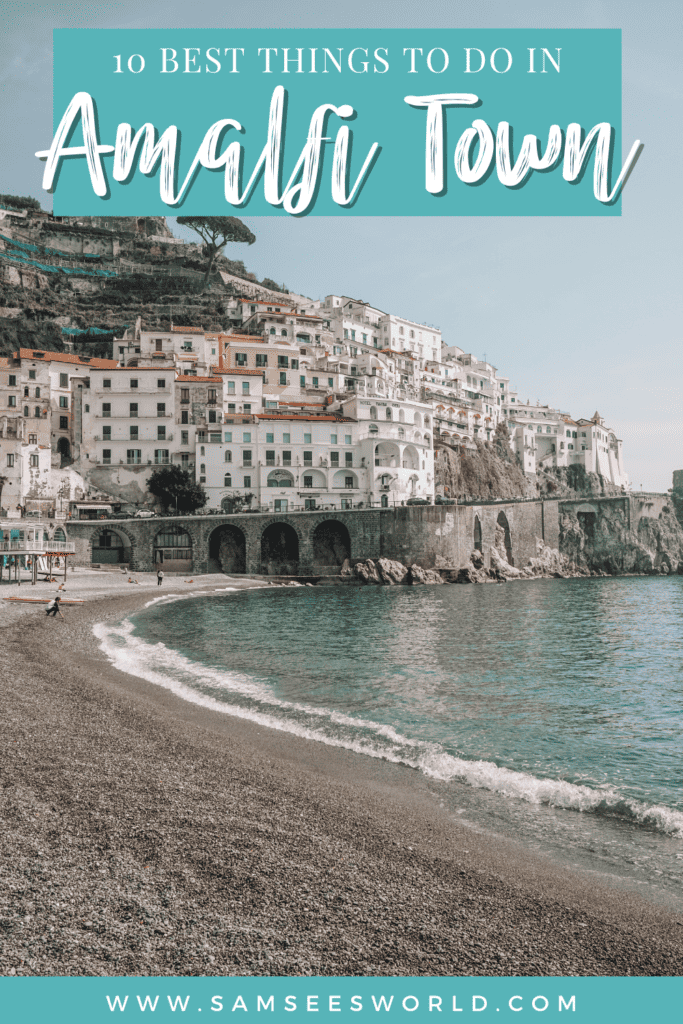 Love,
SSW