Discover the ultimate guide to the mesmerizing Blue Lagoon Malta.
Located on the island of Camino, Blue Lagoon is one of the Mediterranean's best lagoons. It is known for its wildlife, pellucid waters and jagged cliffs, and is one of Malta's most scenic locales. Head here for a perfect seaside escapade and take delight in its briny, authentically Mediterranean charm.
This guide will show you all the best things to do in the Blue Lagoon, how to get there, where to stay and more!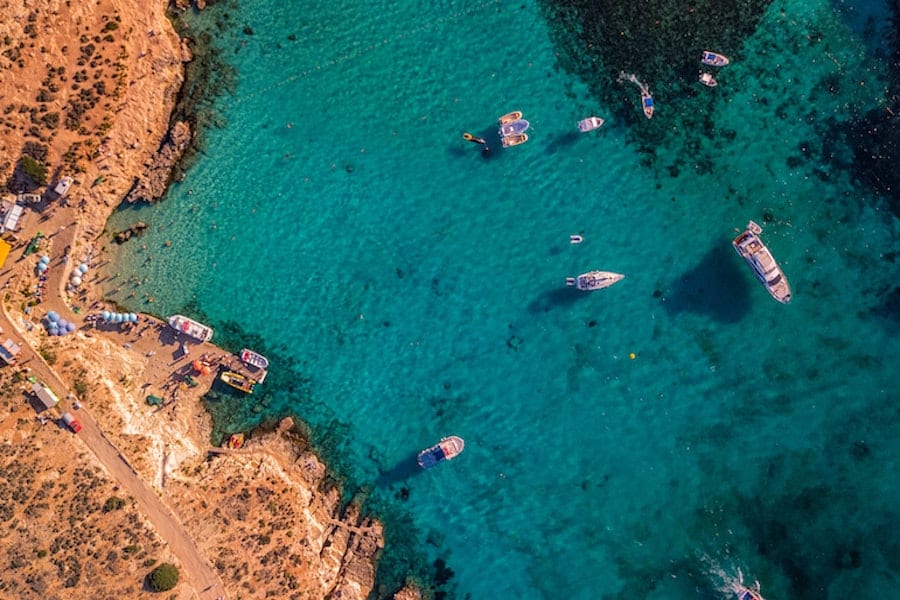 (Disclaimer: Some links in this post may be affiliate links, meaning if you click on the link and make a purchase, I receive a small commission. This is at no extra cost to you and you may even receive a small discount. See disclosure for more information.)
Blue Lagoon Malta Guide
Things to do in Blue Lagoon, Malta
The Blue Lagoon in Malta is one of those places where you can't help but delight in the beauty of your surroundings. But for you to explore it in all its richness you will have to go underwater, in order to swim with its unique marine fauna and maybe even chance upon a shipwreck.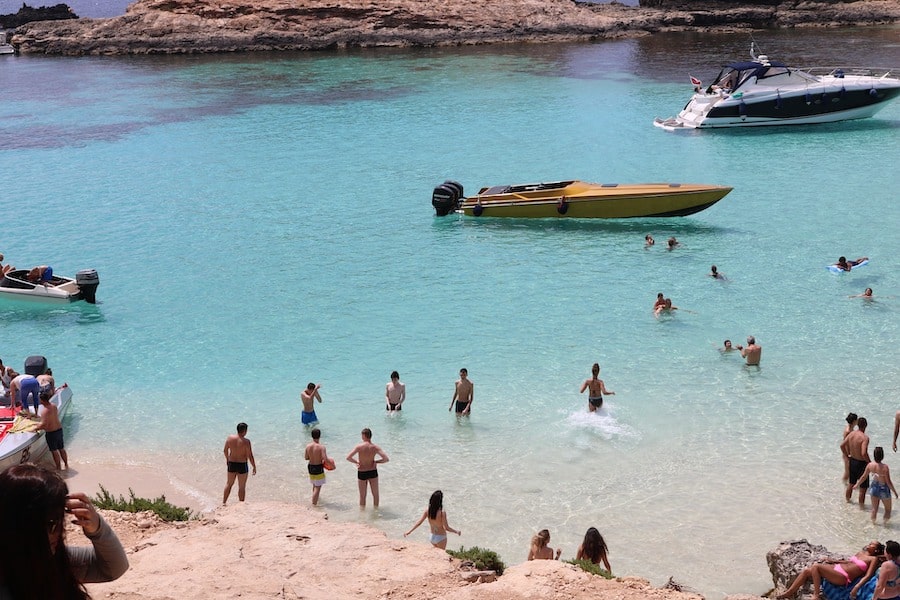 Swimming
Go swimming from Blue Lagoon to Cominotto. The swim won't take long but requires some experience. Keep in mind that it is arguably the best way to take pleasure in the jagged outline of Blue Lagoon from a distance.
Sun-bathing
The Blue Lagoon in Malta offers a brilliant stretch of sand for you to bask in the warm Mediterranean sunshine and look far into the horizon. Even if it can feel crowded at times, it is still a wondering place to relax after spending some time swimming to then laying on the sun-lit fine sand of Blue Lagoon's beach.
Go snorkeling
The Blue Lagoon is one of the best places to go snorkelling thanks to its limpid waters and an abundance of sea life. The snorkelling excursion can be organized for up to 10 people and you don't even have to bring your own snorkelling gear or flotation equipment. The entire excursion is guided making it all the more enjoyable. It is not just one-of-its-kind wildlife but also shipwrecks that you can see during your snorkelling tour.
Uncover the historic sites of Blue Lagoon Malta and Comino Island
Travel to the Blue Lagoon Malta and Comino Island's historic landmarks such as its 1618-built four-turreted tower and battery. Saint Mary's Tower, a bastioned watchtower, was built by the Order of Saint John to fight off the danger posed by Barbary corsairs and is one of prime Blue Lagoon and Camino Island landmarks. The tower can also be seen from the deck of the Gozo Ferry and is one of the best landmarks in Blue Lagoon, Malta.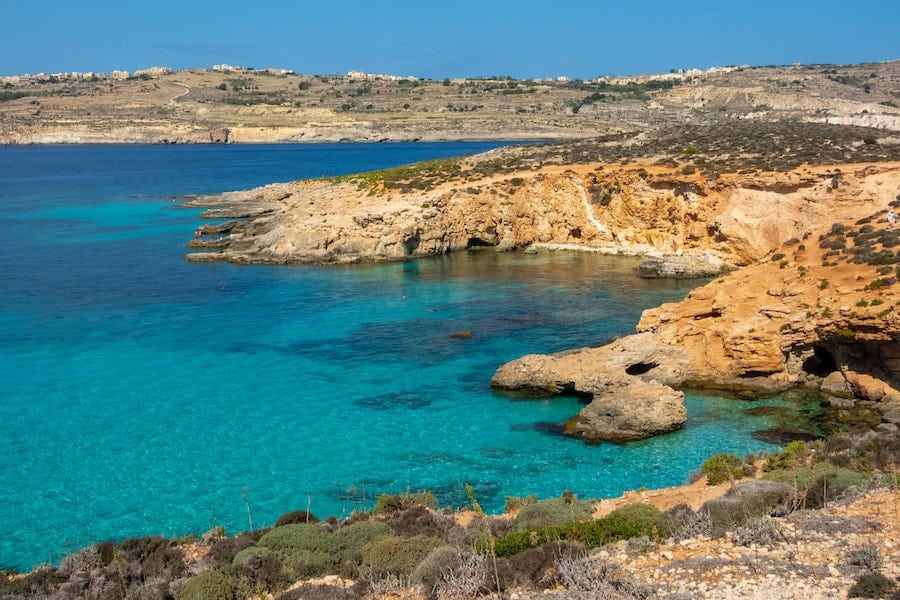 Watch dolphins, sea lions & other sea creatures in Blue Lagoon, Malta
Since Malta is home to many wonderful animals, The Blue Lagoon is no exception. Here, if lucky, you can spot dolphins and even sea lions. You will also see all kinds of birds such as yelkouan shearwaters, fish, and even some unique honeybees.
Go scuba-diving in Blue Lagoon, Malta
Scuba-diving is one of the best things you can do in Blue Lagoon Malta. While scuba-diving you can see the rich underwater flora & fauna of the Blue Lagoon, Malta and profit from expert guidance from an expert scuba diver. The Blue Lagoon is one of the best places to go scuba diving in Malta.
Go kayaking in Blue Lagoon, Malta
Paddle your way around scenic Blue Lagoon in a kayak, for you to marvel at its beautiful rugged landscape and the sea life under its transparent waters. Keep in mind that paddling a kayak together with your significant other can help develop trust in a relationship. Kayaking is known for its gracefulness, lightness, portability, seaworthiness and speed.
---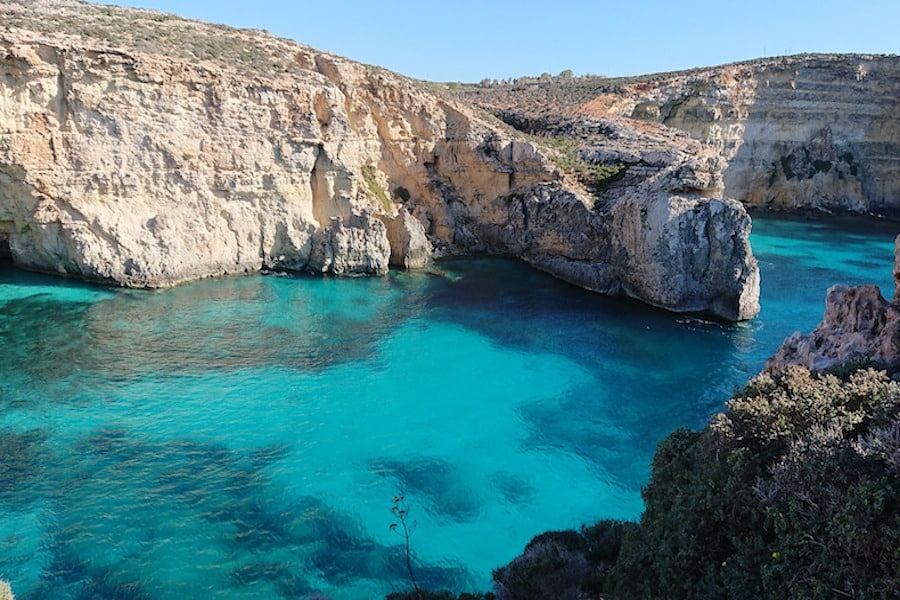 What makes The Blue Lagoon special
Designated as a bird reserve, the Blue Lagoon is part of tiny Comino Island and is renowned for swimming, snorkelling and sun-bathing. Here you can indulge in the authentic charm of the Maltese Islands. It is the perfect place to venture to for an amazingly scenic adventure in one of the island's most picture-perfect locations.
What to eat in Blue Lagoon Malta
Be sure to pack food and drinks when planning a visit to Malta's Blue Lagoon. There are a few beach kiosks that sell snacks and drinks but you will find the prices much higher than if you were to bring them from the mainland. There is also a hotel restaurant where you can stop by for a more quiet and "real" meal.
---
How to visit Blue Lagoon Malta
There is a ferry between Gozo and Comino which is a lower-cost option to get from the mainland to the island. As well as many catamaran tours. This is one of the best ways to visit Blue Lagoon as the tour will bring you all around the Blue Lagoon & Comino from Sliema and other departure points.
---
Where to stay in Blue Lagoon, Malta & Comino Island
There are no hotels on the island at the moment, but you can put up at a Camping Site-Tal Ful, but don't forget to bring all the necessities with you, and keep in mind that you may have to contact ERA for permits. Visiting the Blue Lagoon is best done as a day trip!
When to visit Blue Lagoon Malta
Even though a trip to Malta can be pleasant throughout the year, the best period to visit Blue Lagoon, Malta is May-September. It is then that the water is the nicest for snorkelling and swimming. If you want to avoid the crowds stick to May, June and September as these months welcome fewer tourists.
As for the time of day if you want to avoid crowds go before 9 AM or after 4 PM.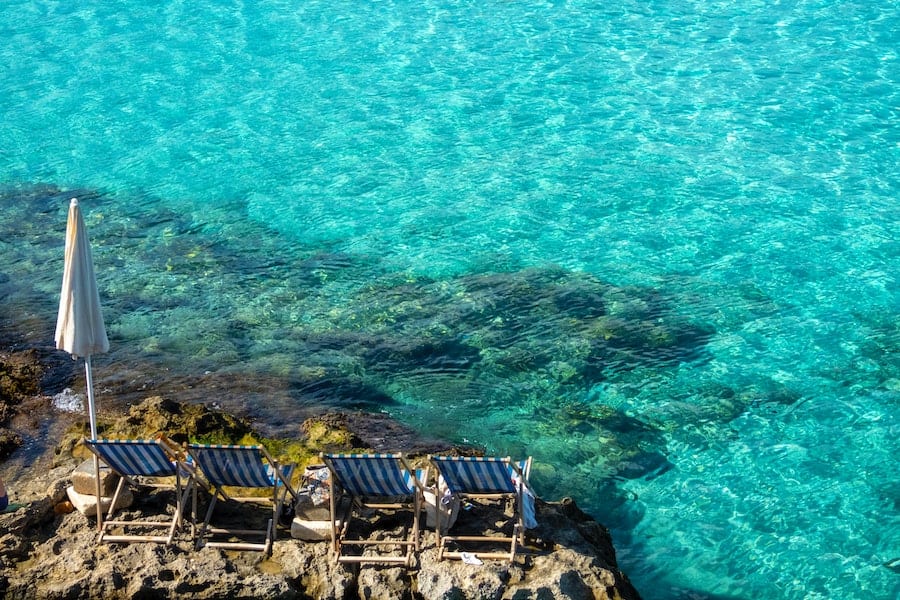 ---
The Blue Lagoon Malta is one of the best places in the Mediterranean to explore marine life, seabirds, and swim. Going here is also a great reason to visit the island of Comino, one of Malta's hidden gems.
Head here on a catamaran or go by ferry from Gozo to pitch your tent at Comino's camping site. Whatever the duration of your stay, the Blue Lagoon, Malta and Comino Island are two great sites that will make your Malta holiday a veritable adventure.
Like this post? Pin "Blue Lagoon Malta" for later!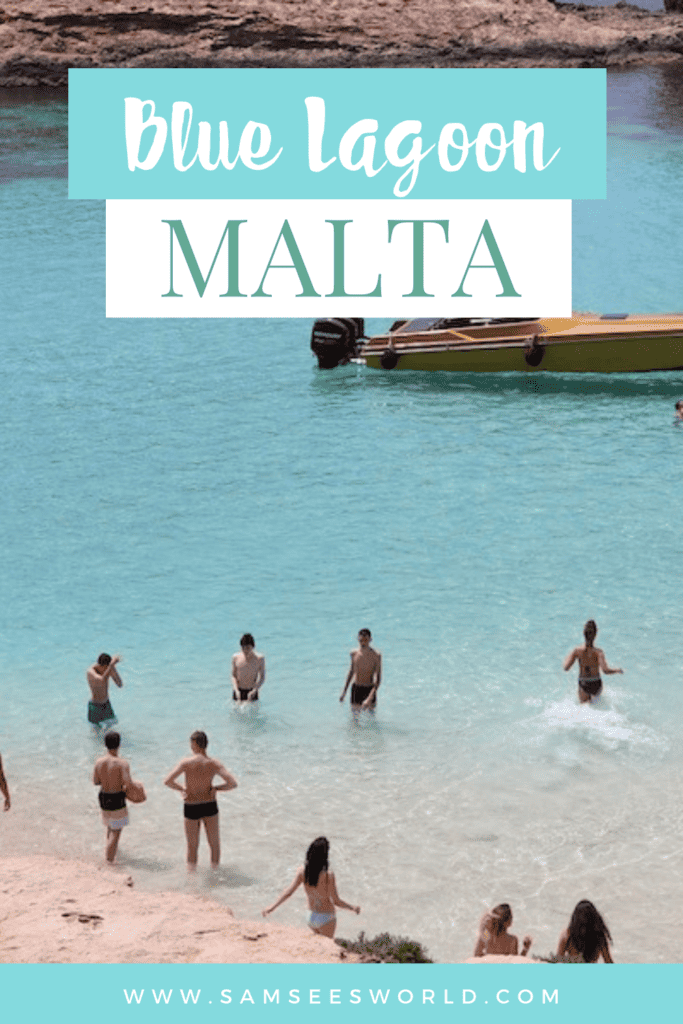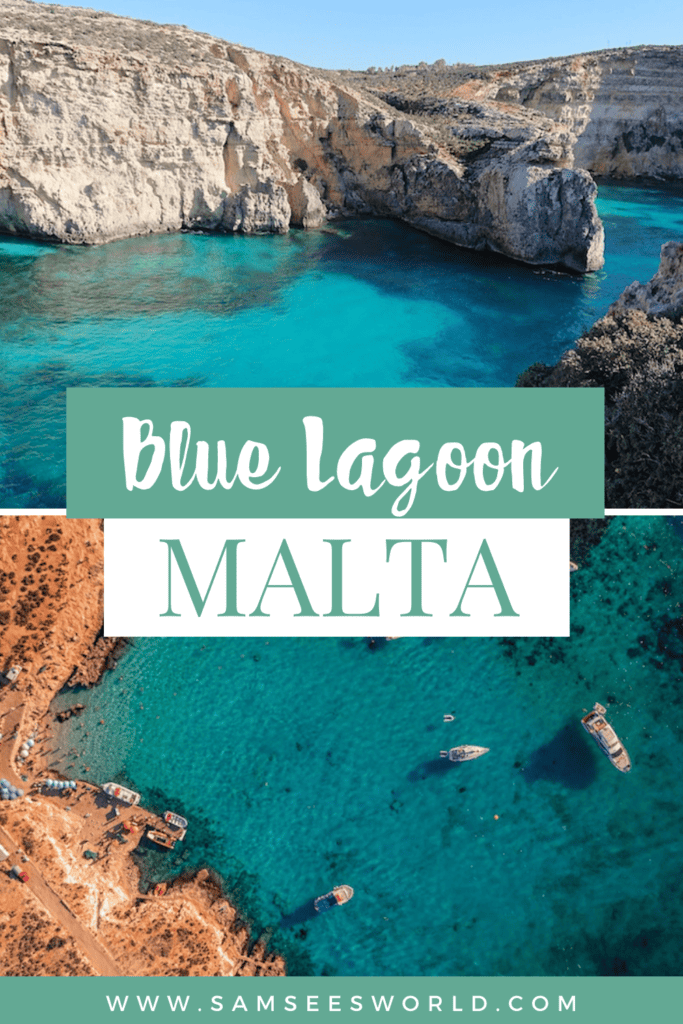 Love,
SSW