Savina Winery is a lovely winery location atop a hill in Herceg Novi, Montenegro. Heading here is one of the best things to do in Herceg Novi that offers something unique and different to experience.
There is so much to see and do in Montenegro from beaches to historic old towns to hikes and beyond. However, one thing not many people do or think of when they think of Montenegro is wine. This is one of the things that makes Savina Winery so unique and lust-worthy. The very few wineries make Montenegrin wine very rare and tasting this rare wine for yourself is a must.
Keep reading to discover everything you need to know about Savine Winery to prepare for your visit!
Disclaimer: Some links in this post may be affiliate links, meaning if you click on the link and make a purchase, I receive a small commission. This is at no extra cost to you and you may even receive a small discount. See disclosure for more information.
What Is Savina Winery
Savina Winery is a beautiful winery located above Savina Monastery in the quaint town of Herceg Novi, Montenegro. It is the perfect place to visit in Montenegro that offers something unique, different, and super local. Although Montenegro is not super famous for its wines, the wines you will taste at Savina are very good and have won many awards throughout the year. This winery experience provides red wine, white wine, and rose!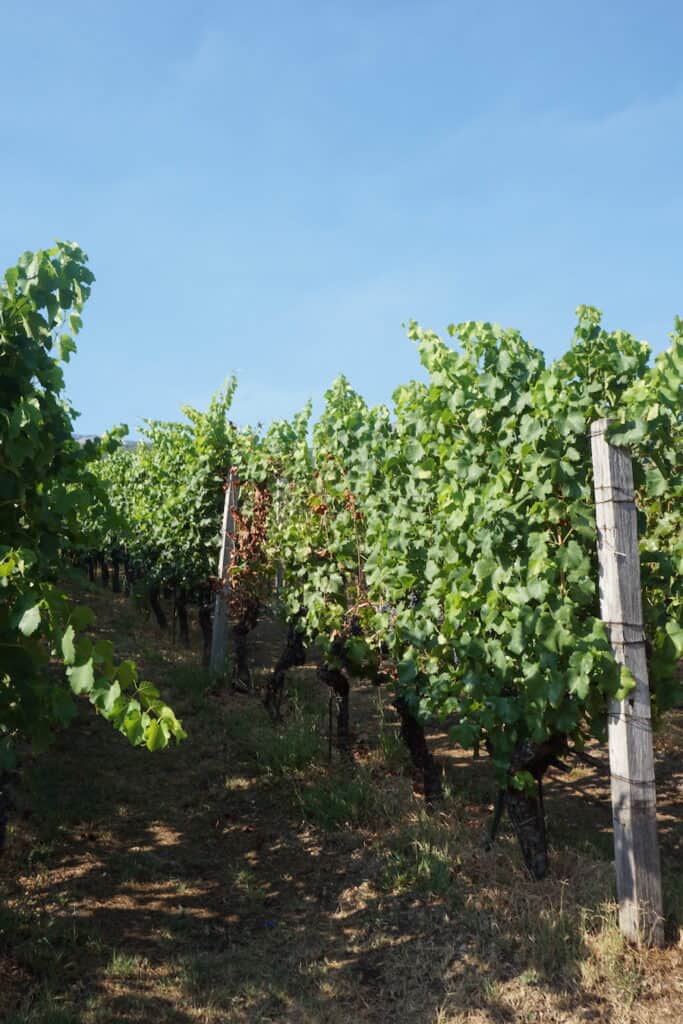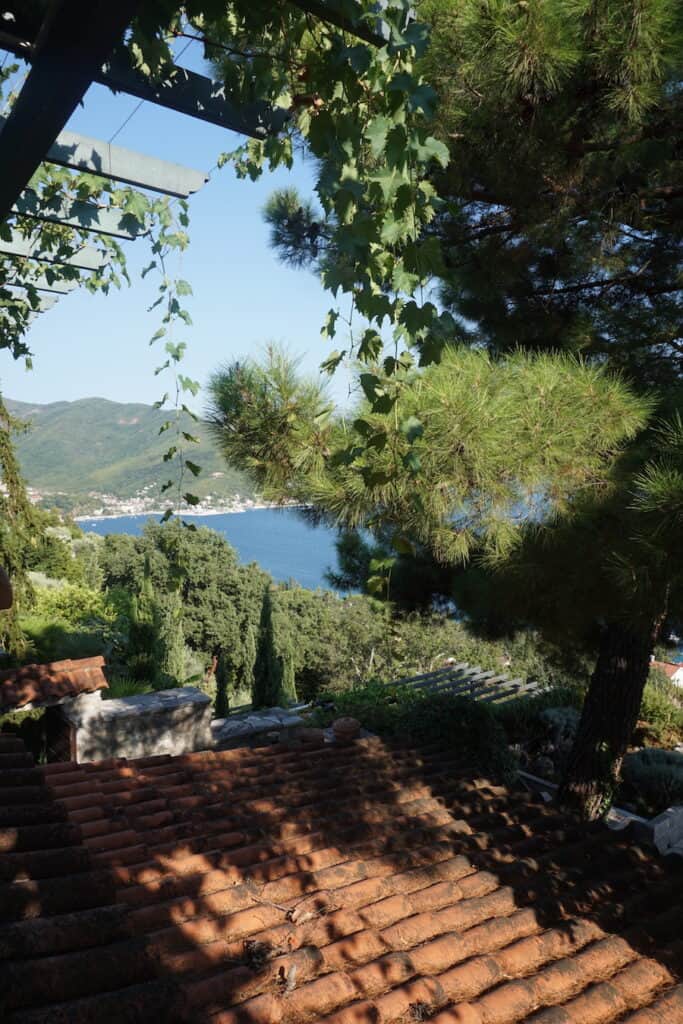 You can only visit Savina Winery by reservation (make your reservation here) which will include wine tasting, an assortment of canapes, and a tour giving the history and origin story of the winery. If you are looking for something different to do in Montenegro making the journey to Savina Winery is a must. Head to Savina Winery for great views, great people, and an incredible 2-3 hour experience – with a ton of hidden bonuses and surprises!
---
How to Get to Savina Winery
Savina Winery is fairly easy to reach. You will want to take a taxi to the top of the winery about the Monastery and walk through the gates to the vineyards. Be sure to take the taxi all the way to the top to the entrance of the Monastery as it is atop a hill and if you walk you will be quite exhausted from the hot Montenegrin sun.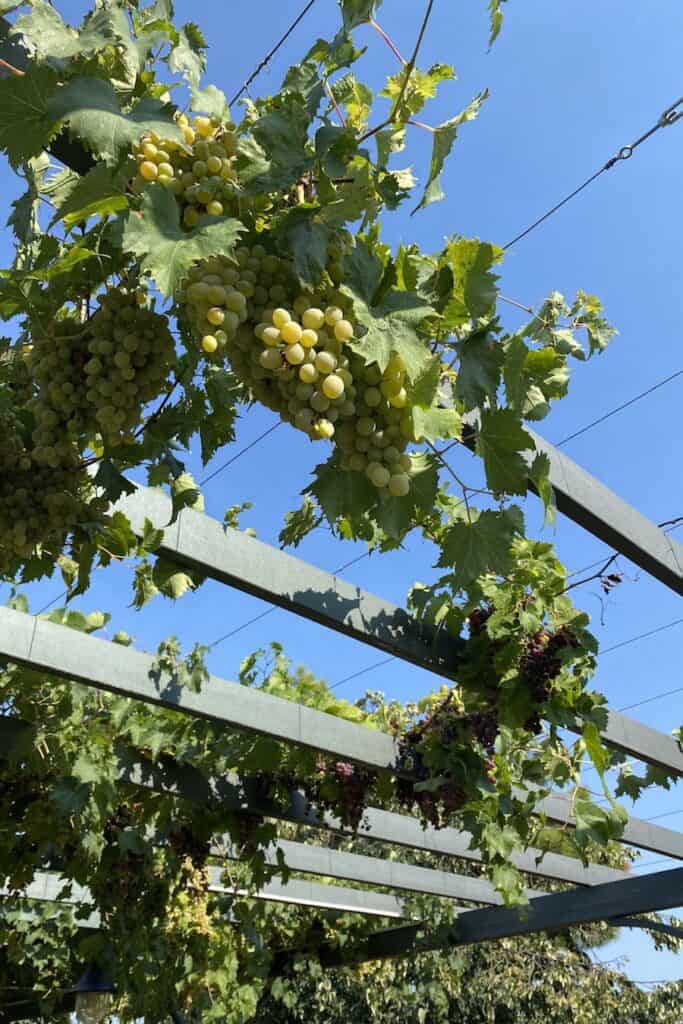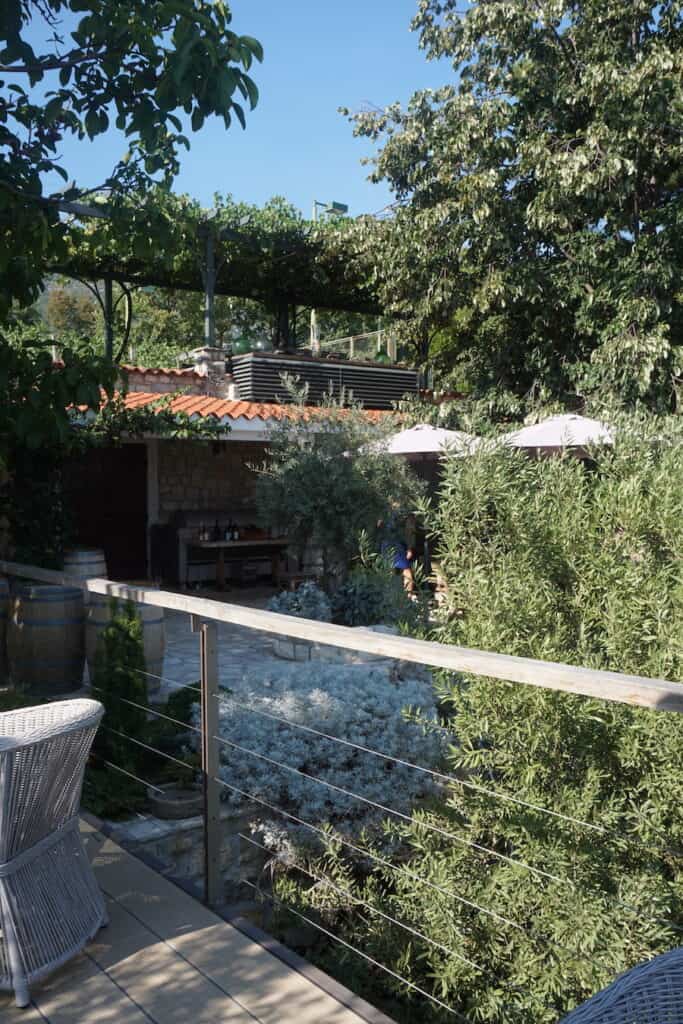 ---
What is Included in a Wine Tasting
A wine tasting tour at Savina Winery includes quite a bit. You will get the following:
One glass of rose wine with a pairing board consiting of fresh olives, vegetables and bread sticks.
One glass of red wine with a pairing board of meats, cheeses and local cheese pies.
One glass of white wine with a pairing board of small meats and cheese.
2 shots each of Rakija and Dunja (Melon Liquor).
Vineyard tour where you can see the vinyards, get an explanation of the history and origin story, plus a tour through the processing rooms to learn how the wine is made and stored.
All this for 30€ per person (at the time of writing this).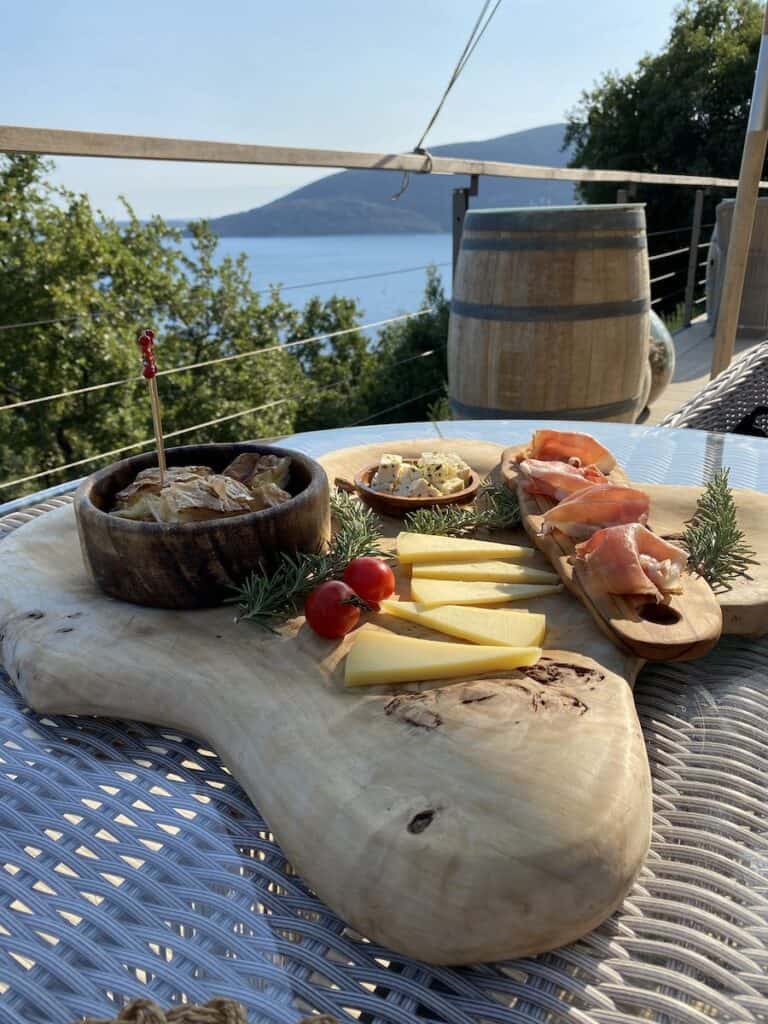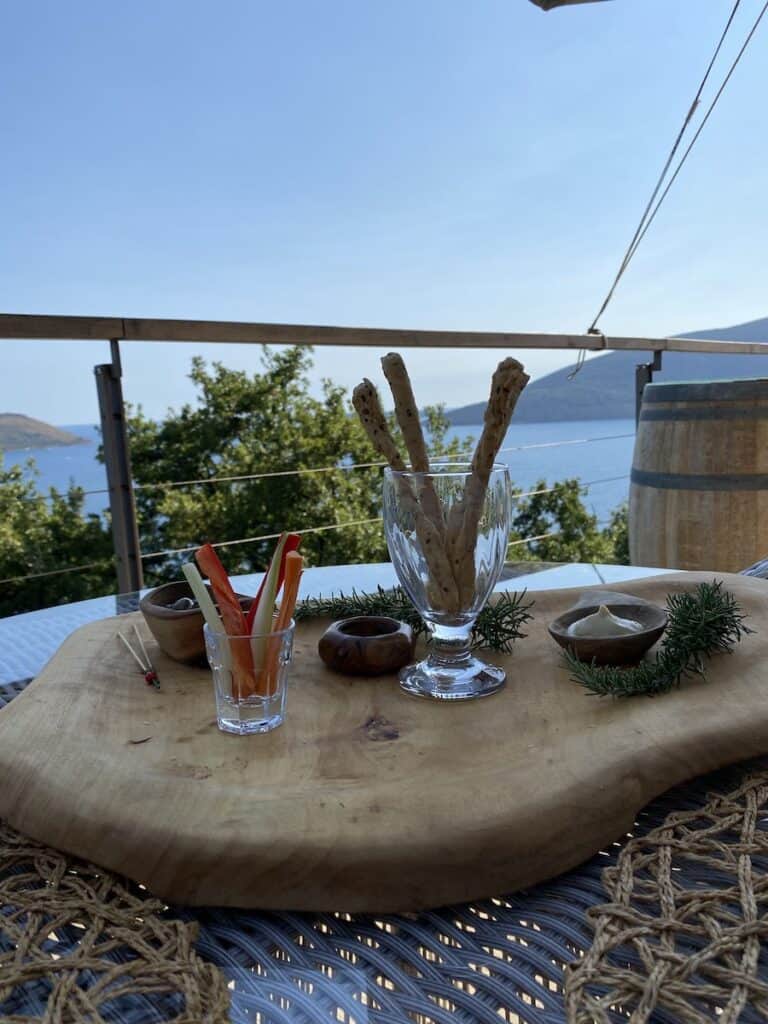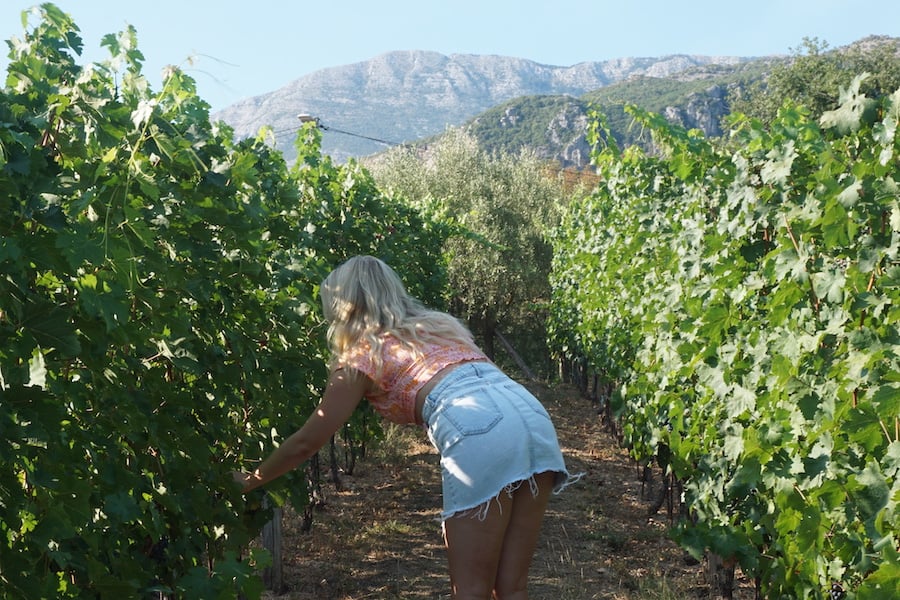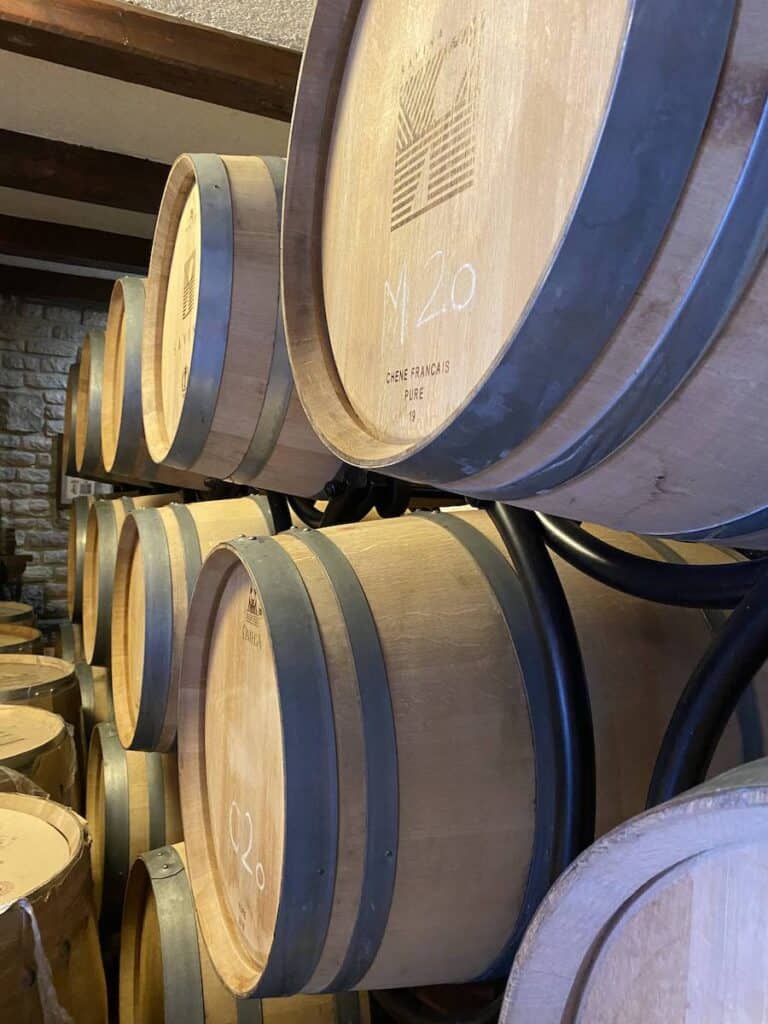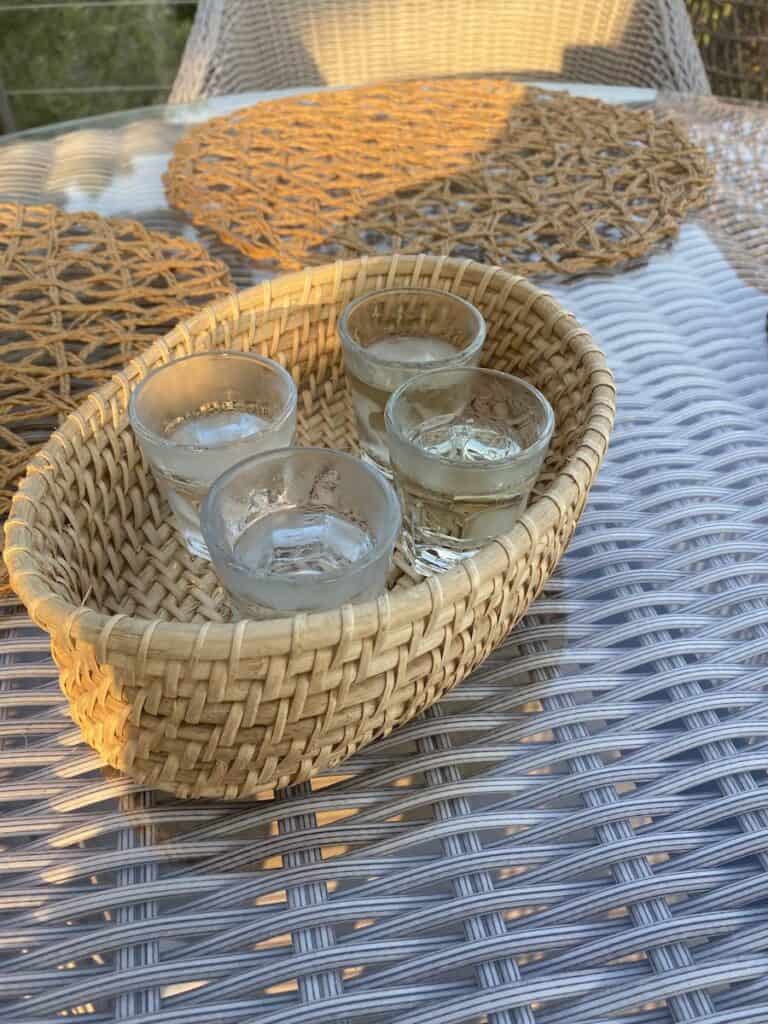 Overall Review
Overall this is a must-do while in Montenegro! The entire experience from beginning to end is well organized and super enjoyable. The stunning views of the Bay of Kotor and the surrounding area are enough to entice you, and the delicious wines and pairing boards are an added bonus.
If you are looking for something new and unique to do during your next visit to Montenegro, be sure to head to Savina Winery.
---
Other Tours & Experiences in Montenegro
Love,
SSW