Keep reading to discover the best things to do in Koh Samui, Thailand.
Koh Samui is one of Thailand's most beautiful and visited islands. Known for offering the perfect mix of beautiful beaches, night markets, lush nature, culture, and a thriving nightlife it seemingly has it all. With plenty of luxury resorts and villas, night markets, and beaches galore Koh Samui will keep you busy for days with endless things to do and see.
Make sure you read the section "Where to stay in Koh Samui" as where you stay on the island is important to get the experience you want as different areas vary greatly.
Below are the 14 best things to do in Koh Samui for the ultimate Thailand adventure.
(Disclaimer: Some links in this post may be affiliate links, meaning if you click on the link and make a purchase, I receive a small commission. This is at no extra cost to you and you may even receive a small discount. See disclosure for more information.)
14 Best Things to Do in Koh Samui
Explore the Fisherman's Village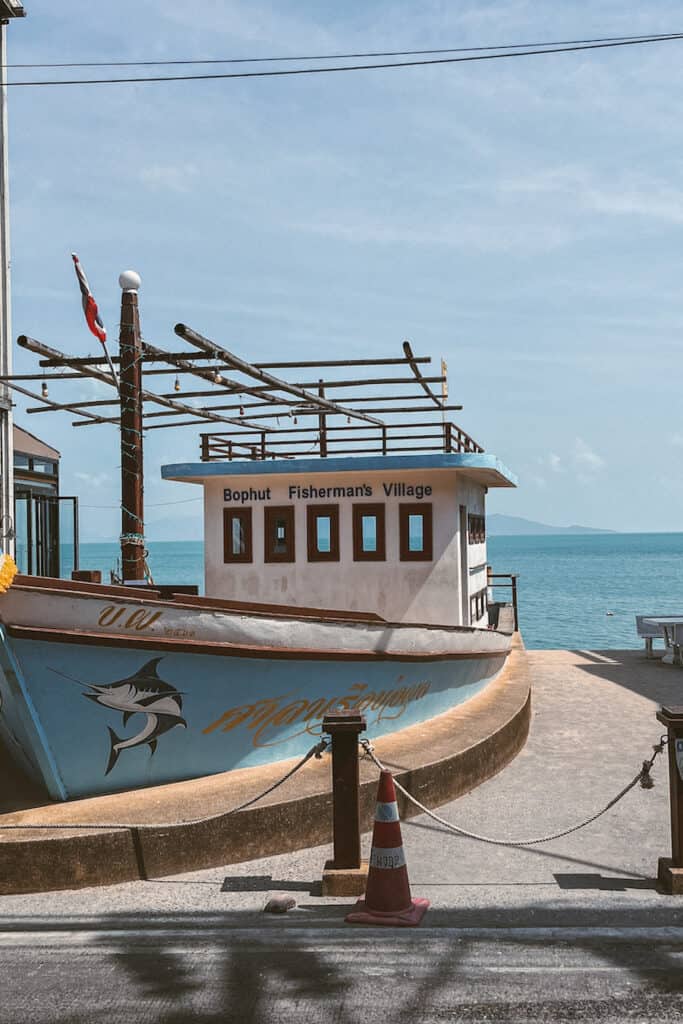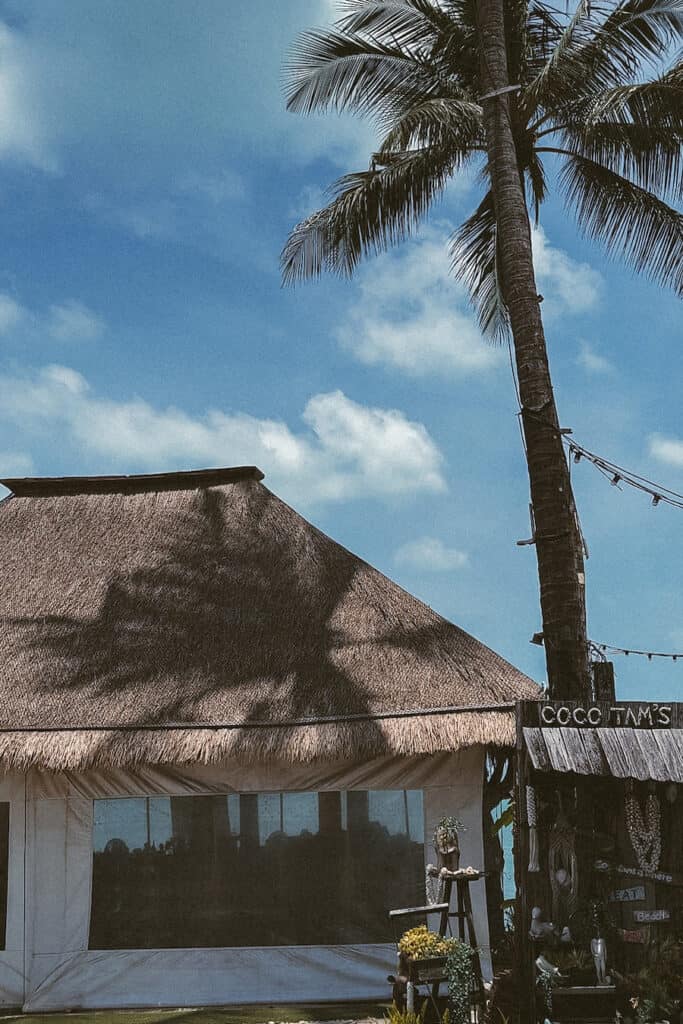 Exploring the Fisherman's Village is easily one of the best things to do in Koh Samui. This part of the island is very laidback and relaxed, with a much different vibe from the very popular Chaweng Beach area. A visit here will show you a part of Koh Samui with beautiful beaches, cute cafes, picturesque restaurants, and a chill beach.
Fishermans Village is home to some of the best restaurants and eateries on the island all with beautiful views of the ocean and beyond. It is also full of plenty of spas and shops all along the most stunning beach. It is best to visit Fisherman's Village on Monday, Wednesday, or Friday when the night market is on to see and experience this part of Koh Samui.
---
Enjoy Breakfast on the Beach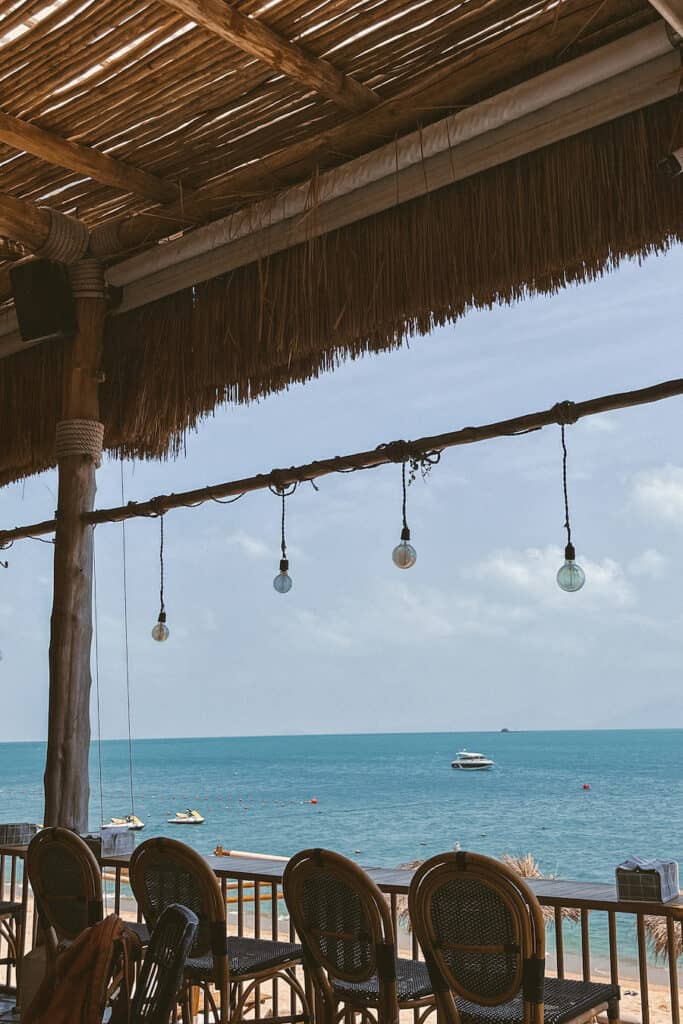 Koh Samui is home to plenty of beaches all around the little island. There is no better way to enjoy these beaches than by enjoying a delicious breakfast with a view of the water and listening to the waves. Some of the best places to have breakfast on the beach are Tropics Beach Club and Summer. Staying in a hotel or villa with a beach view is one of the best ways to guarantee beachy breakfast views daily.
---
Day Trip to Pig Island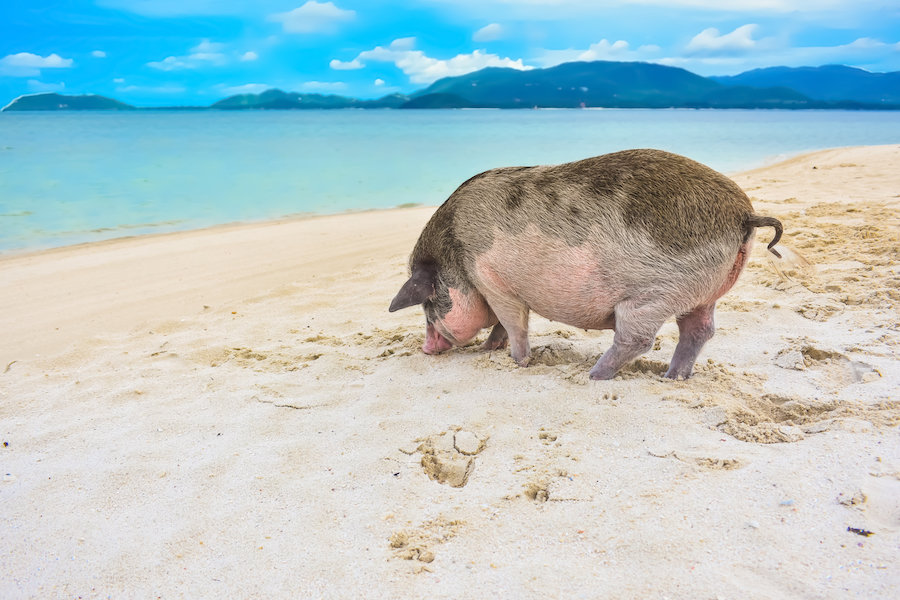 Pig Island isn't just an island in the Bahamas, there is also one off the coast of Koh Samui. This island is called Madsum Island and tourists are welcome to visit as they please to swim, and play with the local pigs.
This is one of the most unique things to do in Koh Samui where two opposing worlds seem to collide. The cute piggies surrounded by some of the most picturesque views in the world are something else! Book one of the tours below and enjoy a day of adventure with snorkeling, swimming, and more.
---
Stay in a Private Villa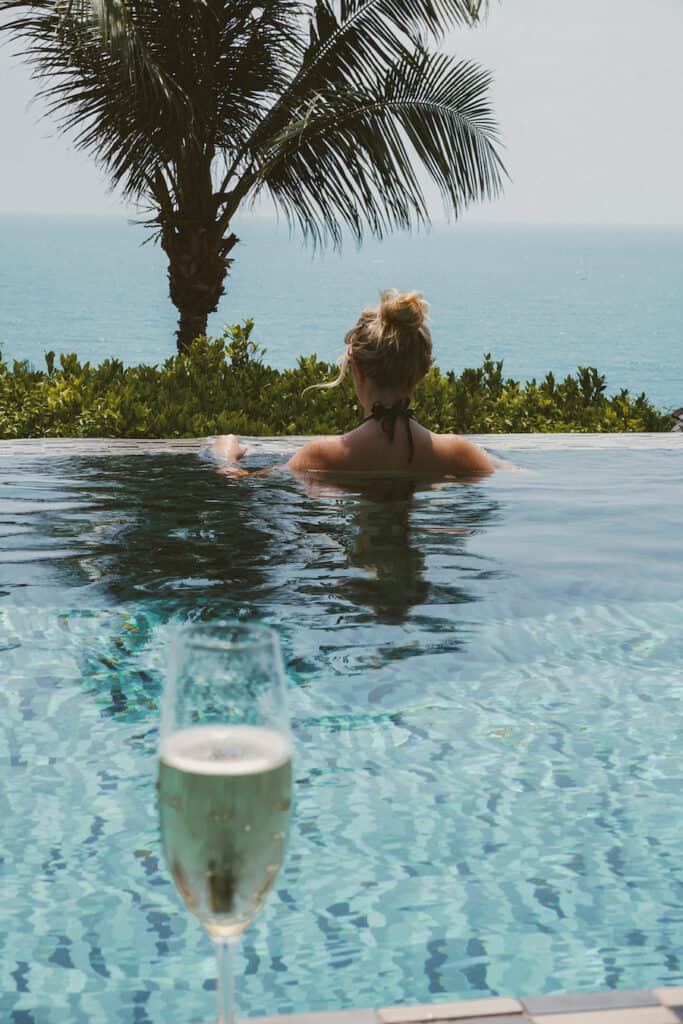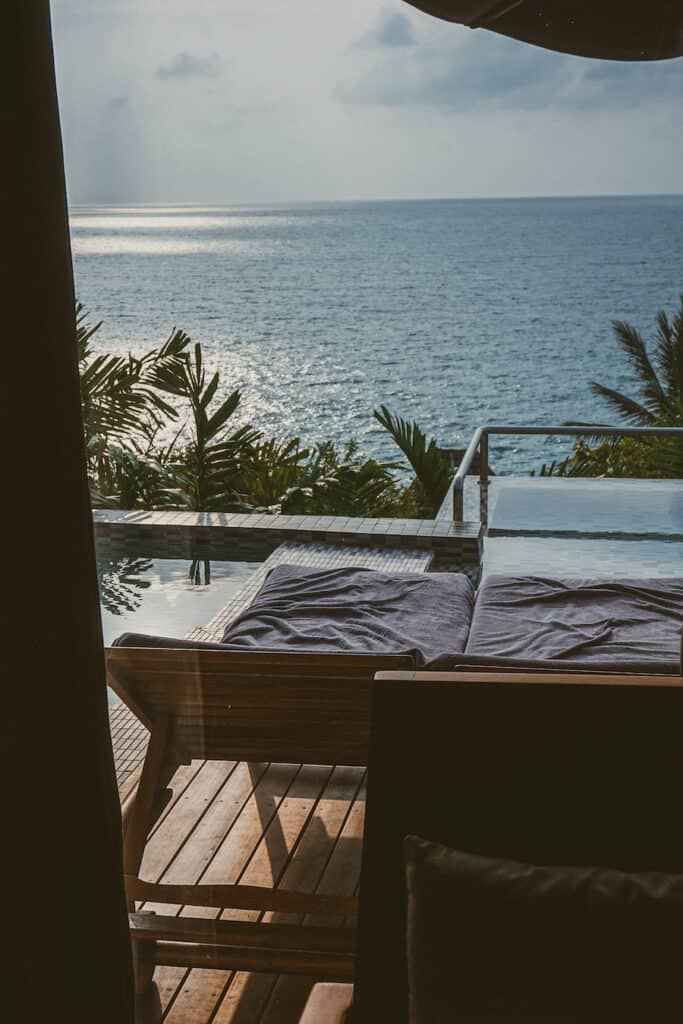 One of the best things to do in Koh Samui is soak in a little bit of luxury and stay in your own private villa. There are plenty of resorts with private villas complete with infinity pools and on-site amenities that will make your stay feel extraordinary. The private villas in Koh Samui, and in Thailand in general, are more pricey than hotels but much more affordable than in other places in the world. This makes it the perfect opportunity to splurge a little and gain a lot.
The private villa pictured here is Silavadee Pool Spa Resort which I can 100% recommend as the perfect private villa to rent for a few nights. It is clean, beautiful, and feels like your own secret getaway. Silavadee is especially attractive for couples looking to enjoy a romantic getaway.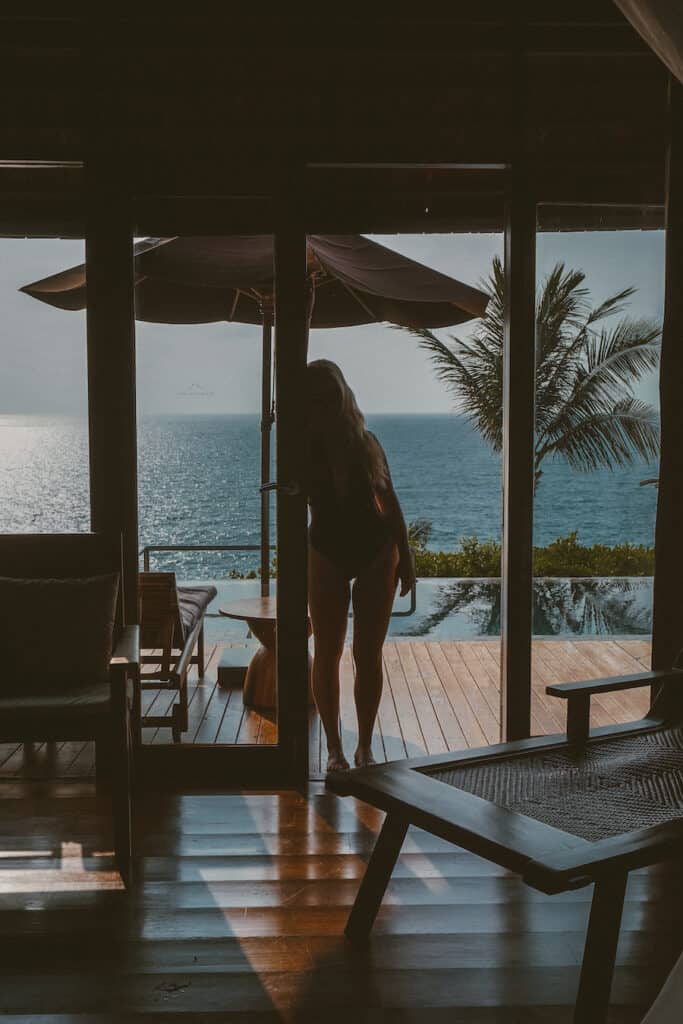 ---
Have a Night Out in Chaweng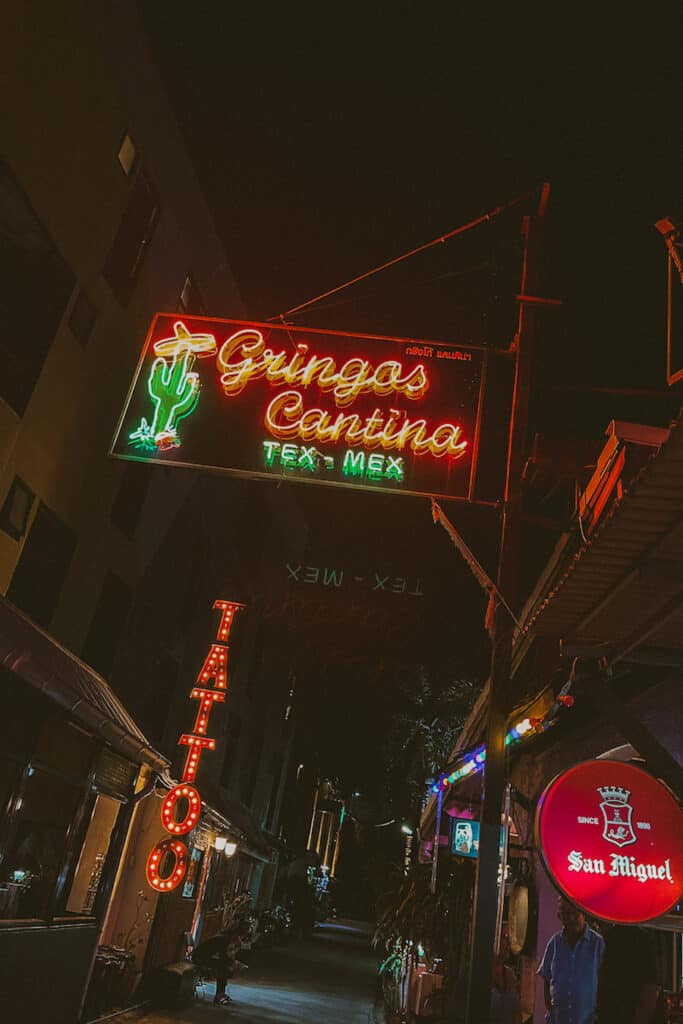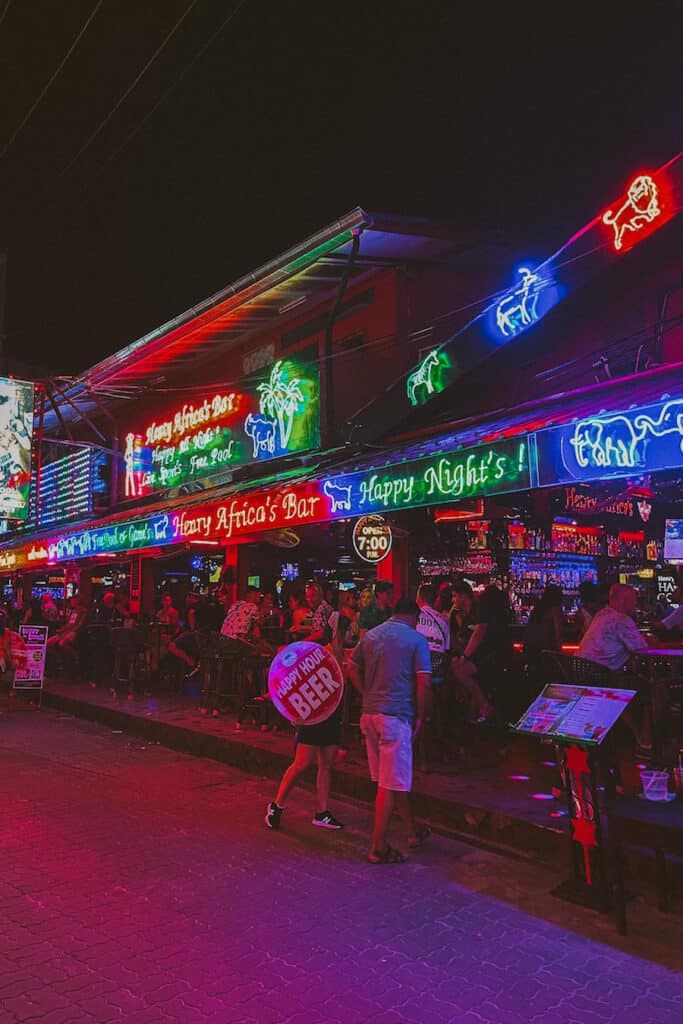 Chaweng is the place to go out while in Koh Samui. It is home to all of the island's most popular nightlife spots from clubs to live music to gogo dancers and beyond. No visit to Thailand is complete without having your fair share of nights out soaking in the hustle and bustle that is Thai nightlife. Going out in Chaweng is one of the best things to do in Koh Samui if you are craving a night of drinking, dancing, and unique experiences.
---
Visit the Big Buddha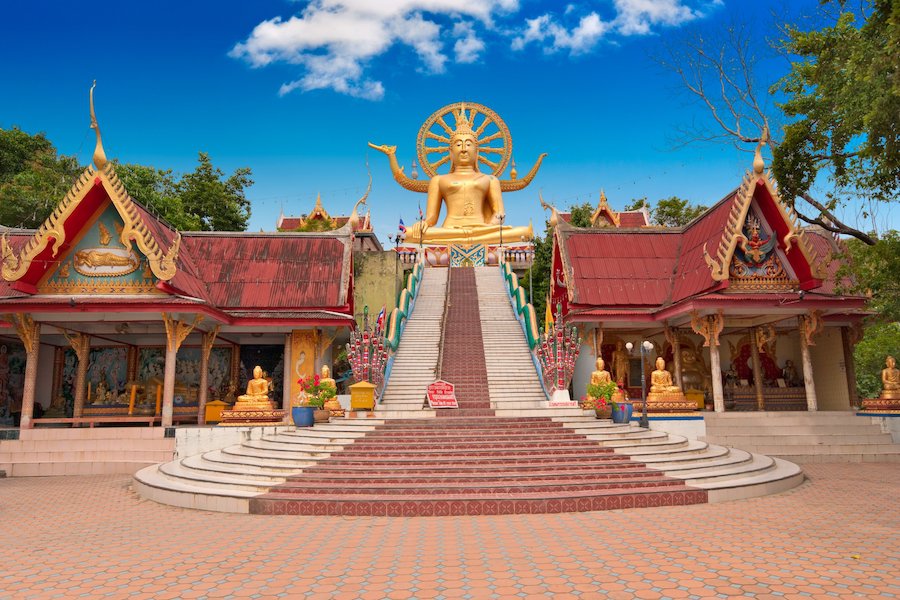 The Big Buddha in Koh Samui is a giant Buddhist temple and cultural hotspot on the island. This giant gold statue stands almost 40 feet tall and is a popular place amongst both locals and tourists. Visiting the Big Buddha is a 30-minute to 1-hour activity and can be reached by car or scooter. If you are exploring the island this is a quick stop everyone must make!
If you plan to visit the Big Buddha be sure to dress respectively. This is a religious site above anything else and removing your shoes and covering your shoulders is a must.
---
Venture to the Hin Ta and Hin Yai Rocks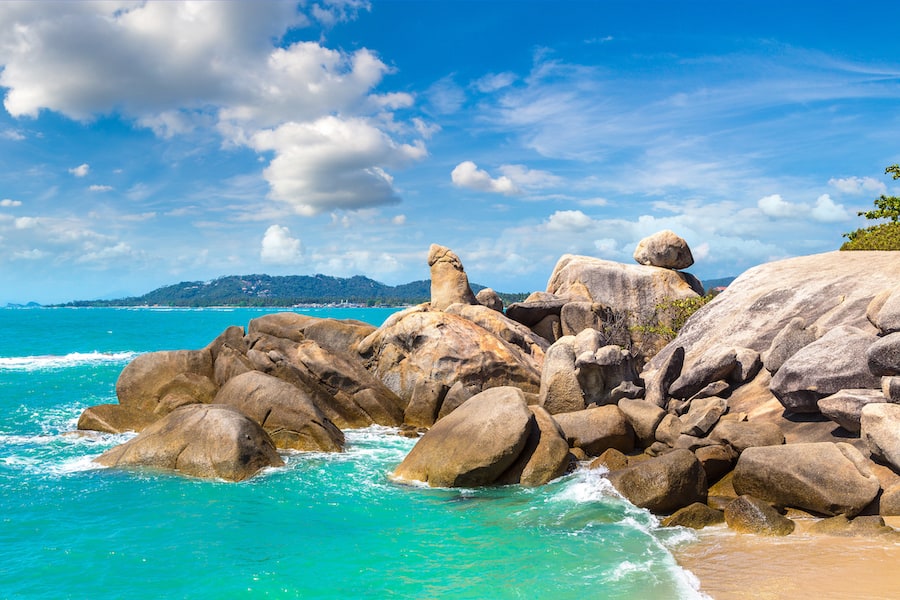 Hin Ta and Hin Yai Rocks are a unique set of rocks along the coast of Koh Samui that bear resemblance to male and female genitalia. That is where the name Hin Ta (Grandpa) and Hin Yai (Grandma) comes from! Visiting these rocks is one of the top things to do in Koh Samui to see these famous and widely talked about rocks for yourself.
---
Get Lost in the Secret Buddha Garden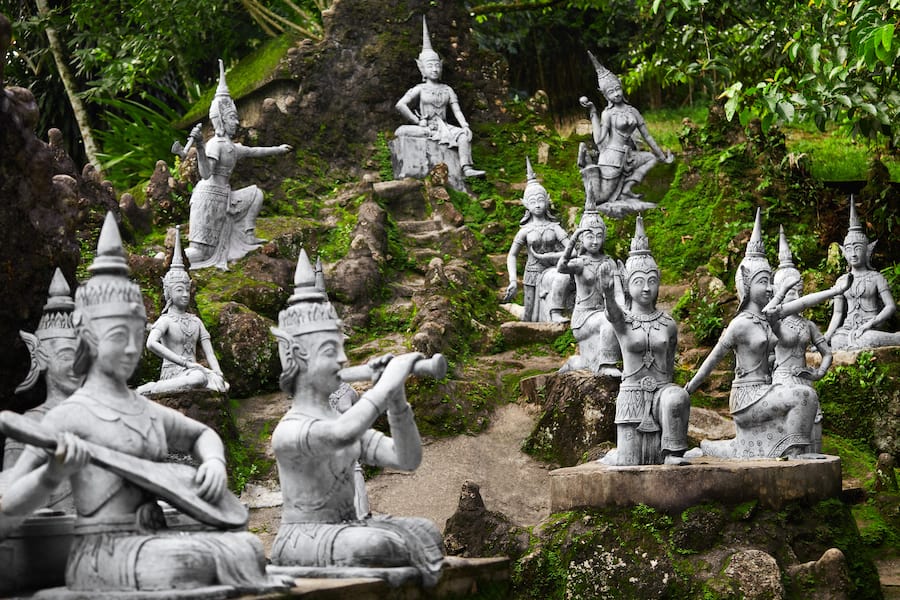 Venturing to the Secret Buddha Garden is one of the best things to do in Koh Samui for something different and unique. This private sculpture park sits atop Pom Moutain and is where you will find various stone buddhas in different poses and places. It is a very peaceful and serene place to visit that feels like you've been transported to a fairy garden.
---
Go to a Night Market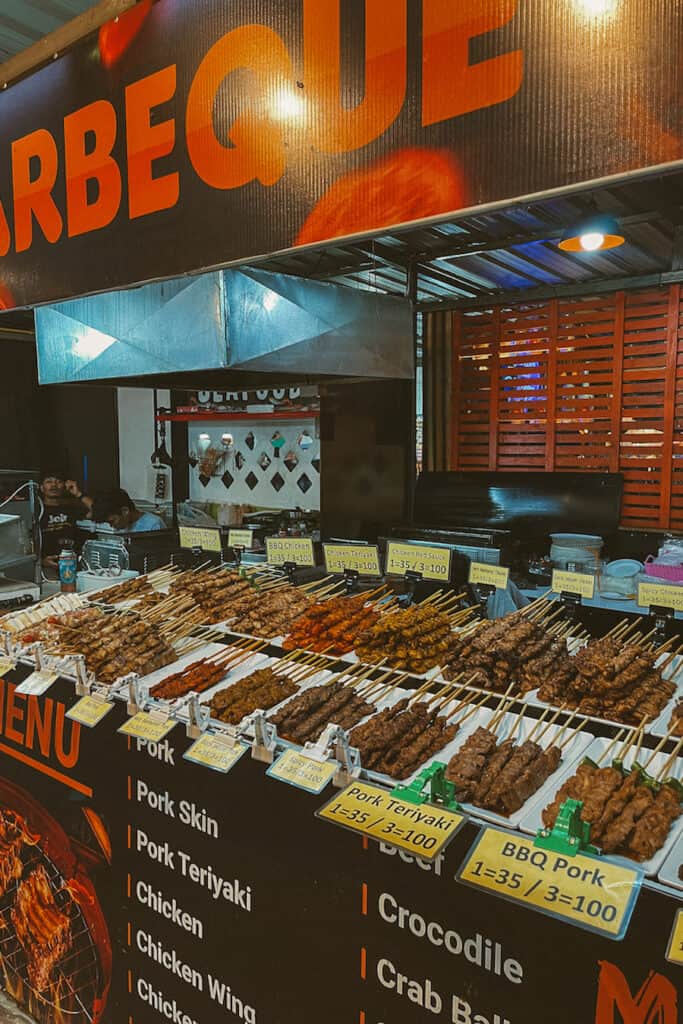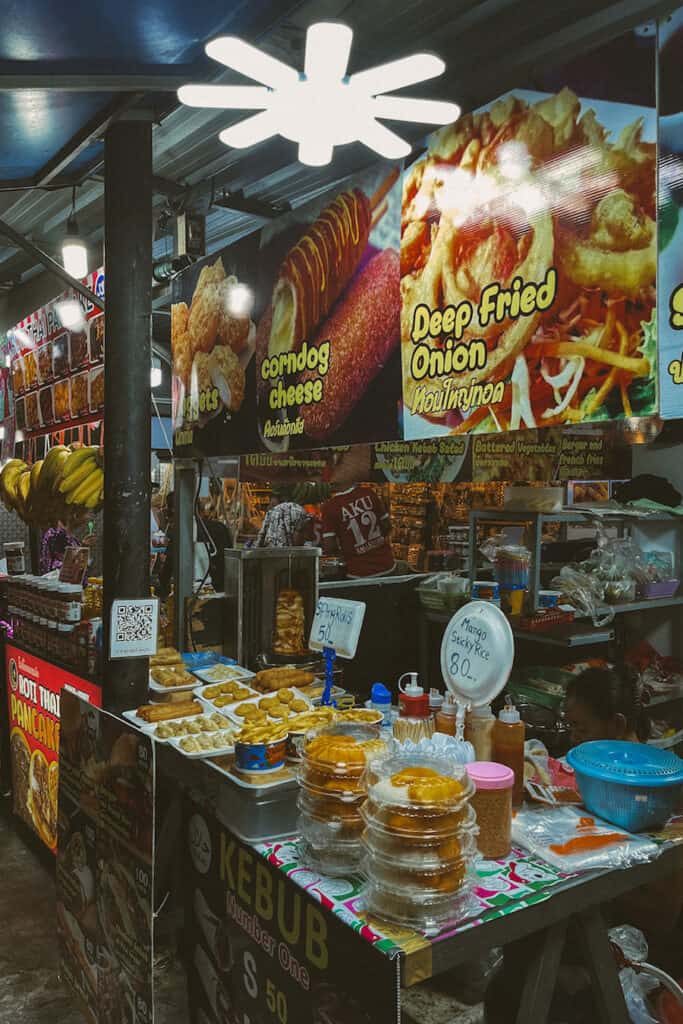 Going to a night market is one of the most amazing things to do in Koh Samui. Night Markets are huge in Thailand as a place to visit to eat and enjoy some of the best Thai food, clothes, and more from local vendors. This is where you will find some of the best Thai dishes made right in front of you!
Some of the best night markets in Koh Samui are:
Fisherman's Village Walking Street – Open Monday, Wednesday Friday 5 PM – 11 PM.
Lamai Night Plaza Night Market – Open daily 3 PM – 12 PM.
Chaweng Night Market – Open daily 5 PM – 11 PM.
---
Embark on a Snorkeling Tour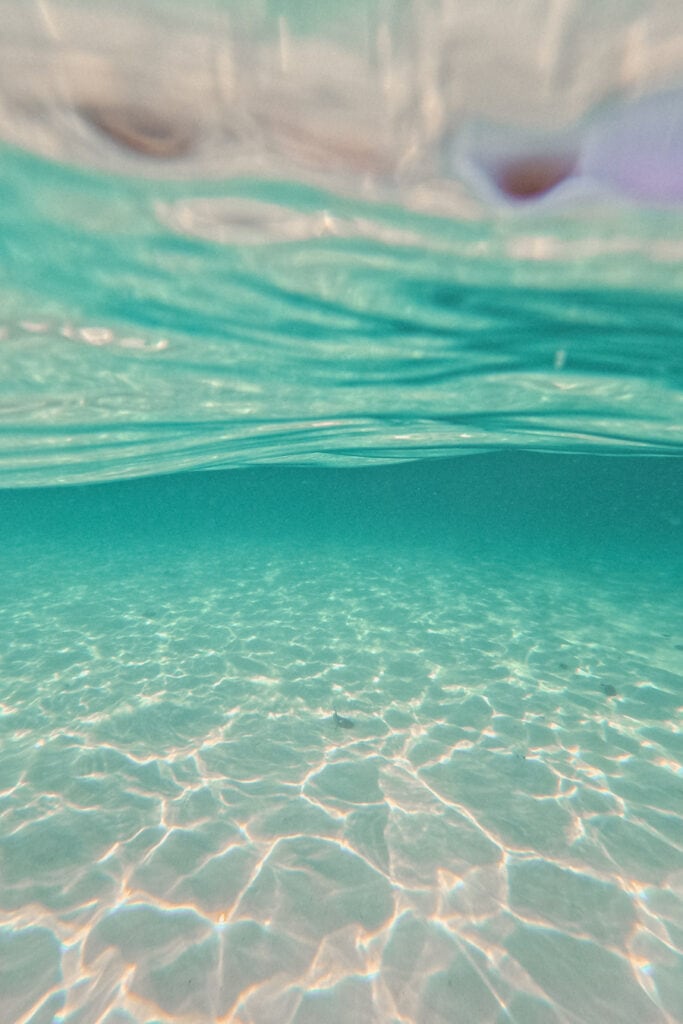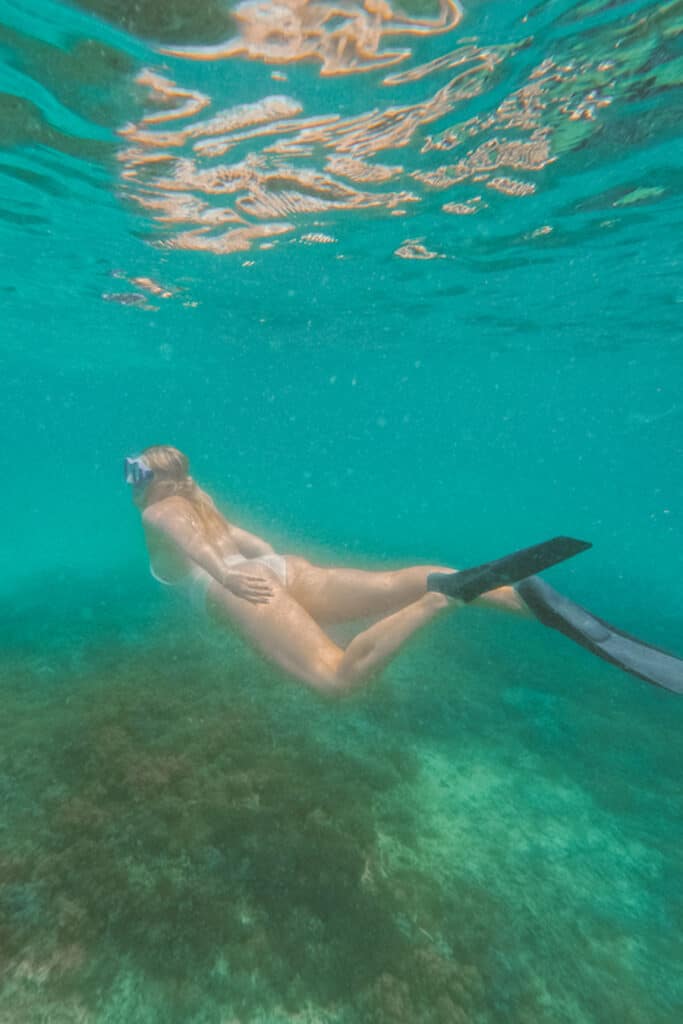 Going snorkeling is one of the best things to do in Koh Samui to see and experience the underwater world surrounding the island. Getting out of the sun and cooling off underwater is the perfect way to spend the afternoon in Koh Samui. It is even better to go on a tour that brings you to all the best snorkeling spots and islands.
---
Get a Thai Massage / Spa Treatment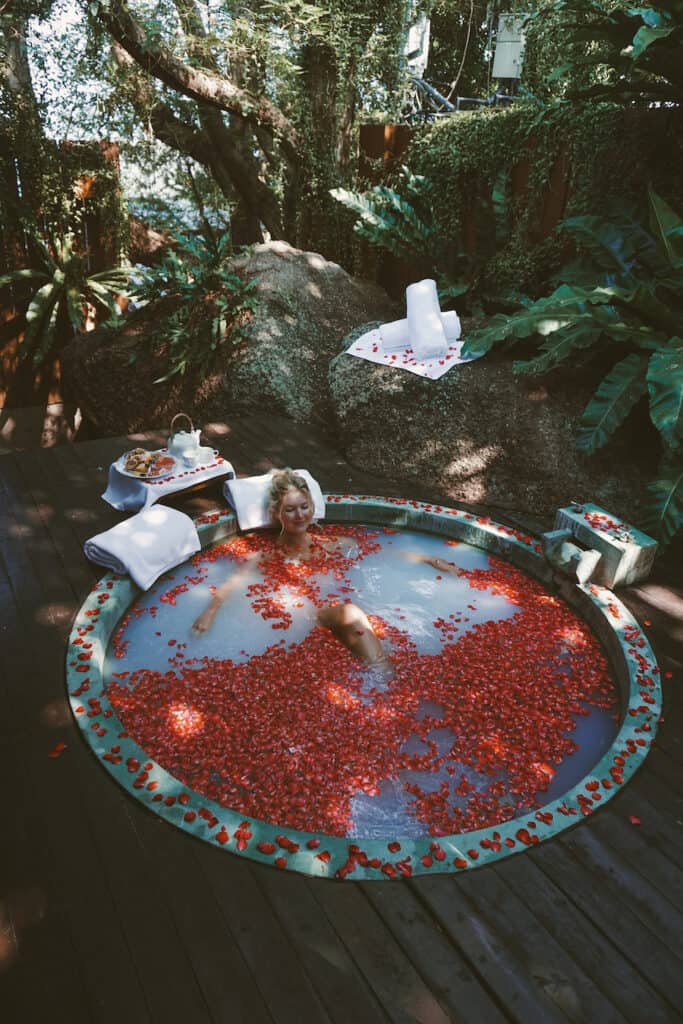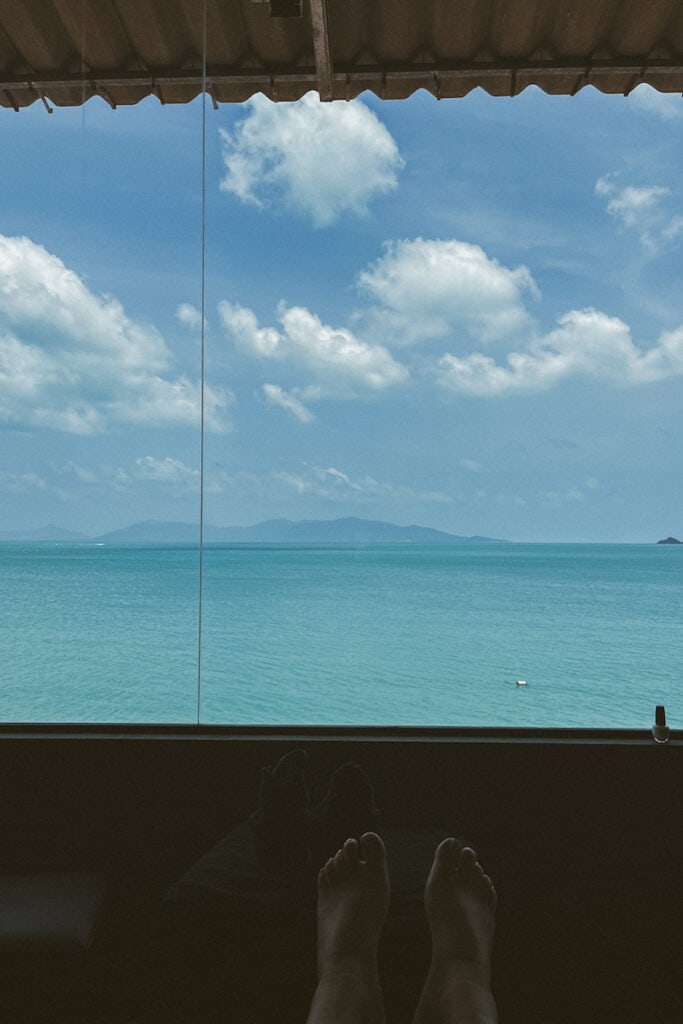 Koh Samui is home to some amazing spas with a wide range of services and optimal prices to match. One of the best things to do in Koh Samui is head to a spa and relax for a few hours of pampering. Find treatments like massages, foot scrubs, manicures, pedicures, milk baths, and more! All for amazing prices you will not find back home.
---
Admire Wat Plai Laem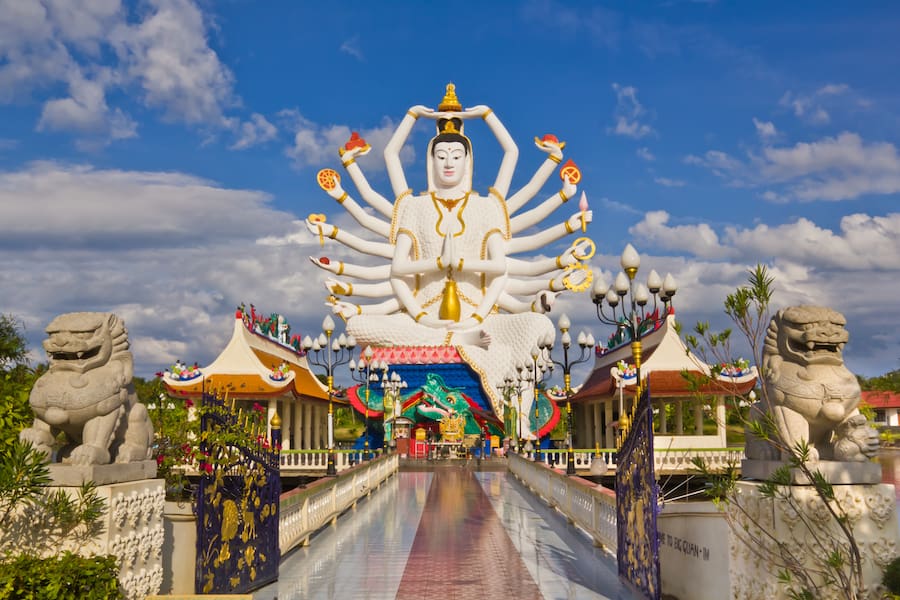 Wat Plai Laem is a modern Buddhist temple in Koh Samui. It combined Chinese and Thai traditions and is a popular place to visit to see and admire the intricate design. This is still a place of worship and when visiting be sure to dress modestly and cover your shoulders.
---
Watch the Sunset From Coco Tams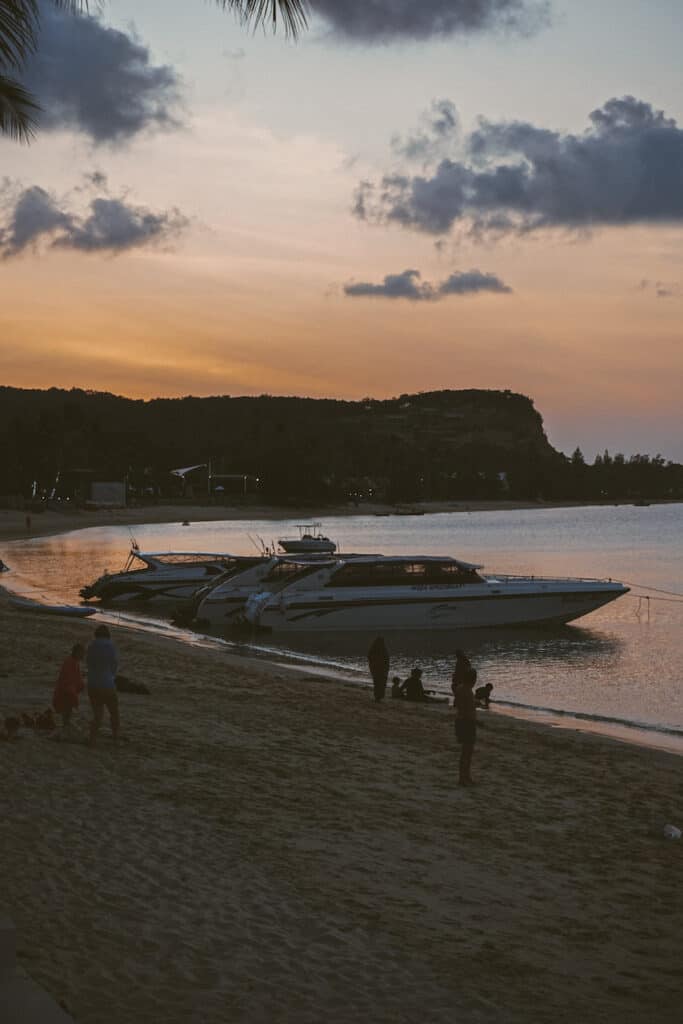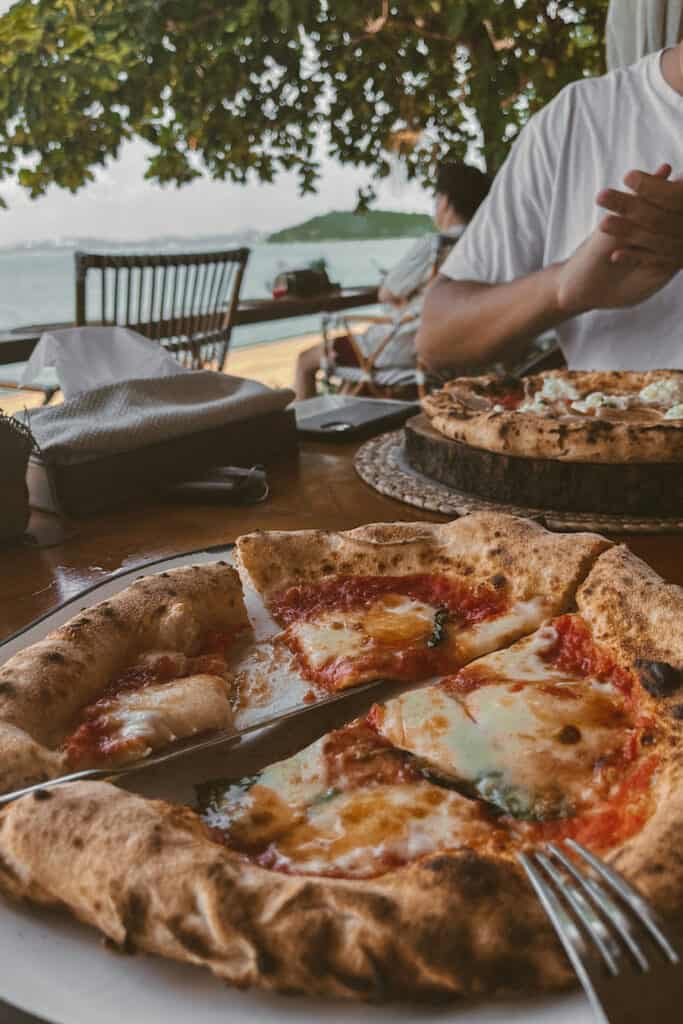 Head to Coco Tams to watch the sunset from one of the most beautiful and picturesque spots on the island. This beachfront, open-air bar/restaurant is always full of people and has a super lively atmosphere. With great food and even better drinks, it is the perfect place for sunset watching.
---
See a Cabaret Show
Cabaret shows are very popular in Thailand and with Koh Samui's prominent nightlife scene,, they are extra popular here. These shows are performed by Thai "ladyboys" who dress up and sing and dance for entertainment. Watching one of these shows is one of the most unique things to do in Koh Samui as it is not something you see in many places around the world.
---
Where to Stay in Koh Samui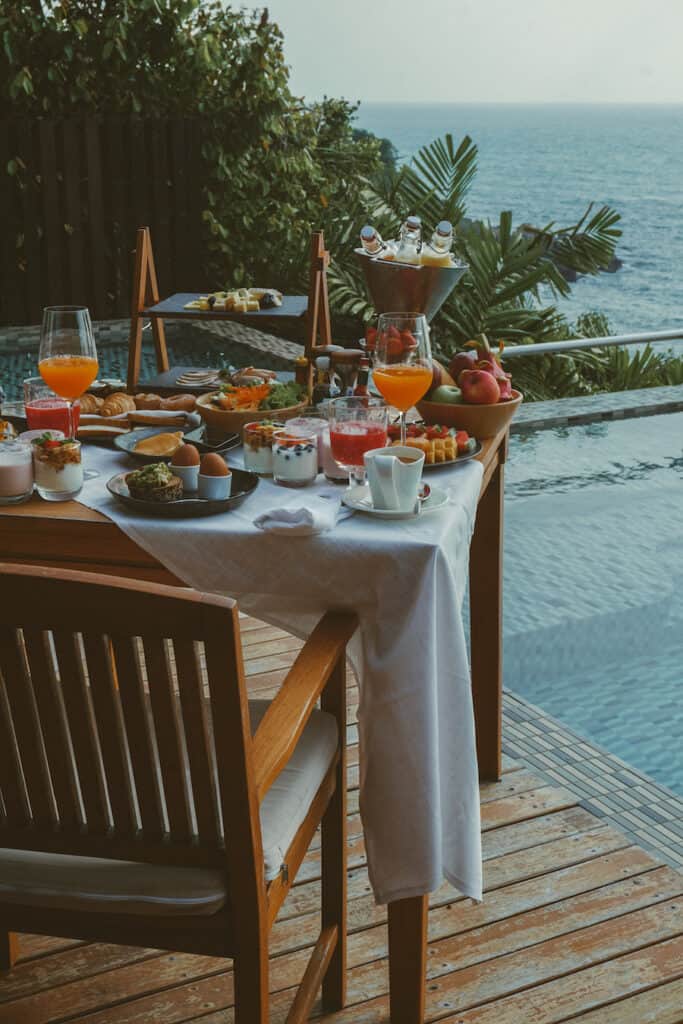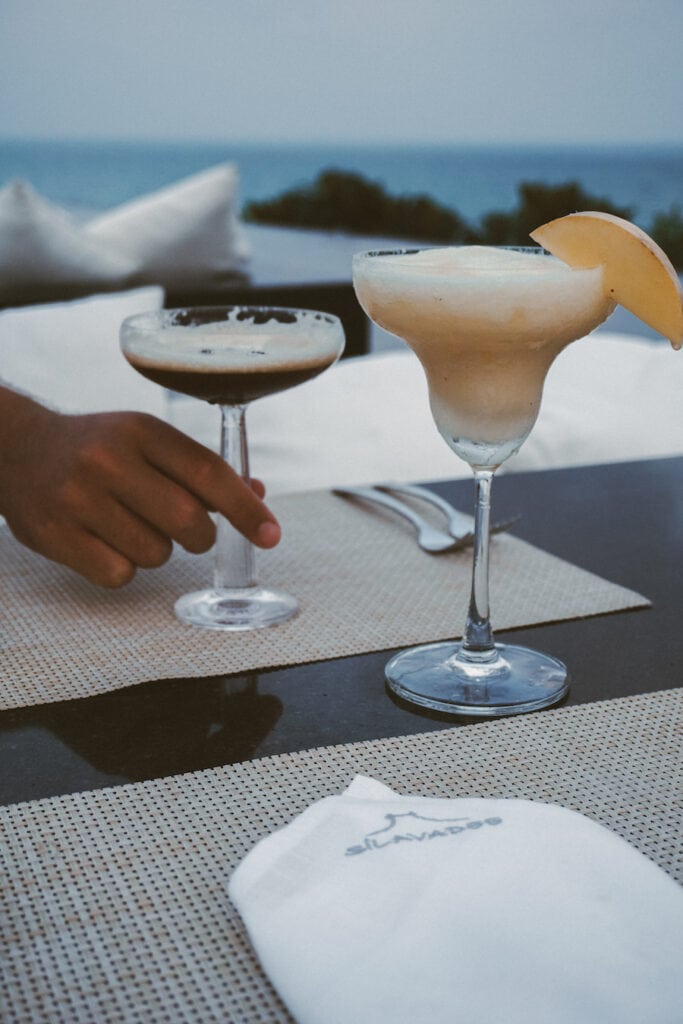 The best place to stay in Koh Samui is Silavadee Resort – pictured above. This high-end, luxurious hotel offers private villas with private pools. It is the perfect place to let go and make this vacation a true holiday.
It is important to note: where you stay on the island will highly impact your opinion of the island. For example, Chaweng is great if you want to party and enjoy the nightlife, while Fisherman's Village is great for a relaxing and laid-back holiday.
A great mid-range hotel option is: Tembo Beach Club & Resort
A great budget hotel option is: Lub d Koh Samui Chaweng Beach – SHA Extra Plus
More about the best places to stay in Koh Samui.
---
How to Get to Koh Samui
You can get to Koh Samui in two ways Flight or Boat.
Flying can sometimes be quicker but if not booked in advance can be more expensive.
Ferries are in abundance and can be booked on 12go.
---
Travel Insurance
Getting travel insurance before you travel is a MUST. It's the number one thing you should always pack before travelling that can save you a lot of money, time, and stress. With how crazy travel has gotten recently you need that peace of mind that no matter what happens there is something protecting you from losing out. I always travel with travel insurance and think everyone should.
I always travel with travel insurance and think everyone should. Below is my favorite travel insurer Safety Wings, enter your details to get a free quote!
---
Like this post? Pin "14 Best Things to Do in Koh Samui" for later!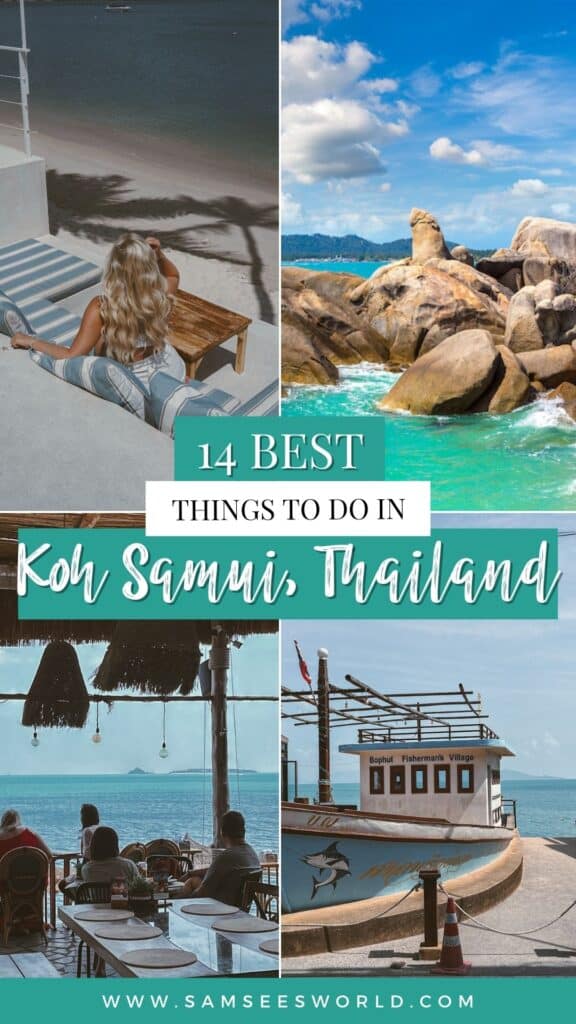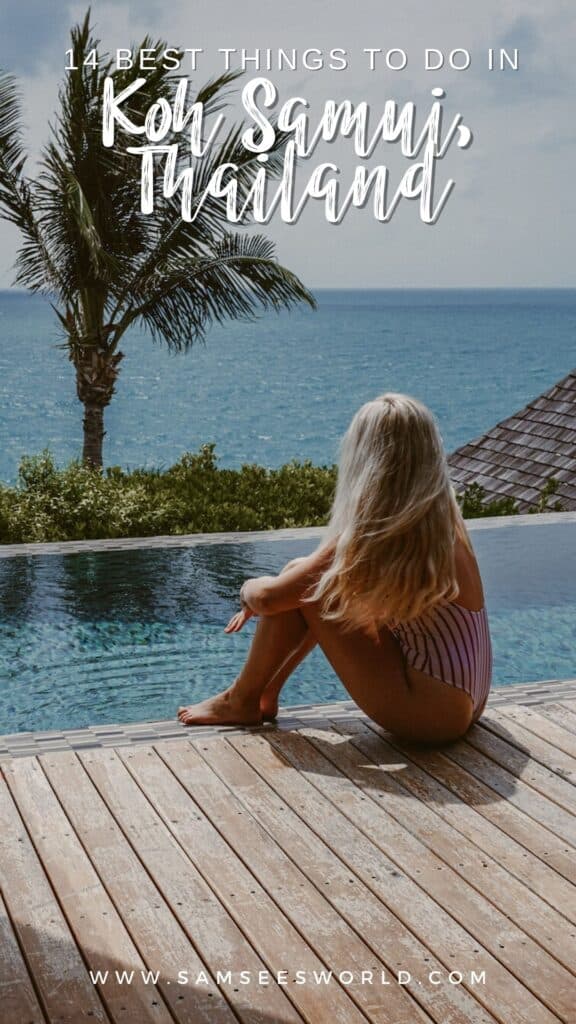 Love,
SSW