Magical coastlines, lush mountain terrains, historical cities, friendly people – there is no better time than right now to book a Balkan holiday than right now. The Balkans are a stunning area in Southeast Europe made up of various countries each with their own diverse landscape, cultures, and traditions.
The countries that are considered Balkan countries are highly debated but for simplicity sakes, this post will consider Croatia, Albania, Macedonia, Serbia, Montenegro, Bosnia & Herzegovina, and Slovenia.
All of these countries are incredibly diverse and absolutely stunning! Some have vivid blue water coasts, other rugged mountains, while all have historic architecture and a compelling story to be told.
In order to help guide your Balkan adventures, I have created a list of the best Balkan Holiday destinations that will make your Balkan Holidays the best they can be.
Disclaimer: Some links in this post may be affiliate links meaning if you click on the link and make a purchase, we receive a small commission. This is at no extra cost to you and you may receive a small discount. See disclosure for more information.
Best Balkan Holiday Destinations
Montenegro
Kotor, Montenegro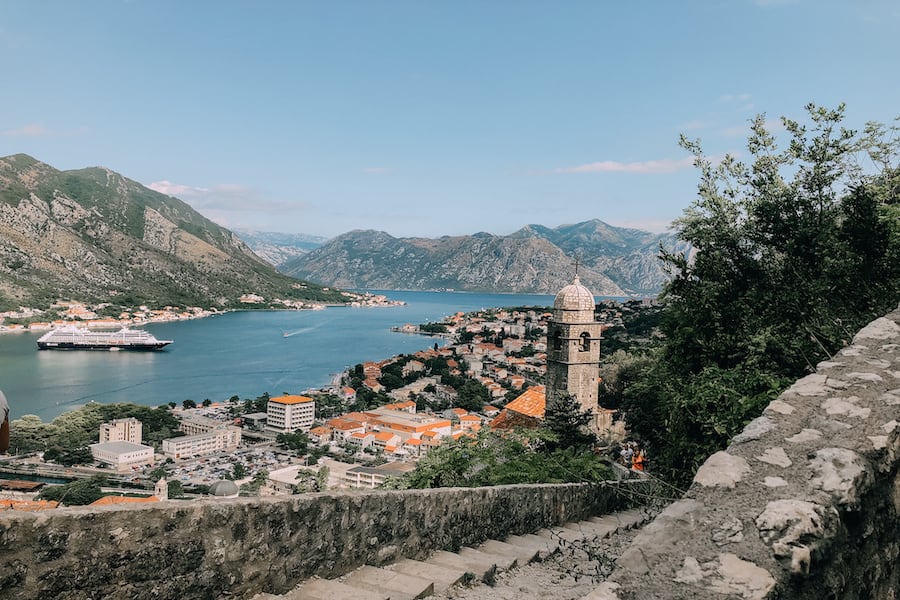 Kotor is a quaint city in Montenegro that is captivating and beautiful beyond belief. The city sits at the base of the Bay of Kotor and is one of the most popular and best cities to visit in all of Montenegro. Kotor is full of stunning views, a historic old town, and a bold culture.
This post-card perfect city is most well known for the panoramic views you can have once you hike up the mountain. The hike to the top of the Kotor Fortress is 1300 steps and a pretty exhausting way up. However, the views of the surrounding mountains, the blue water bay, and orange roofed old town and like nothing you'll ever see.
Kotor is the perfect mix of charm, magic, and adventure and is a must-see during your Balkan holiday.
---
Budva, Montenegro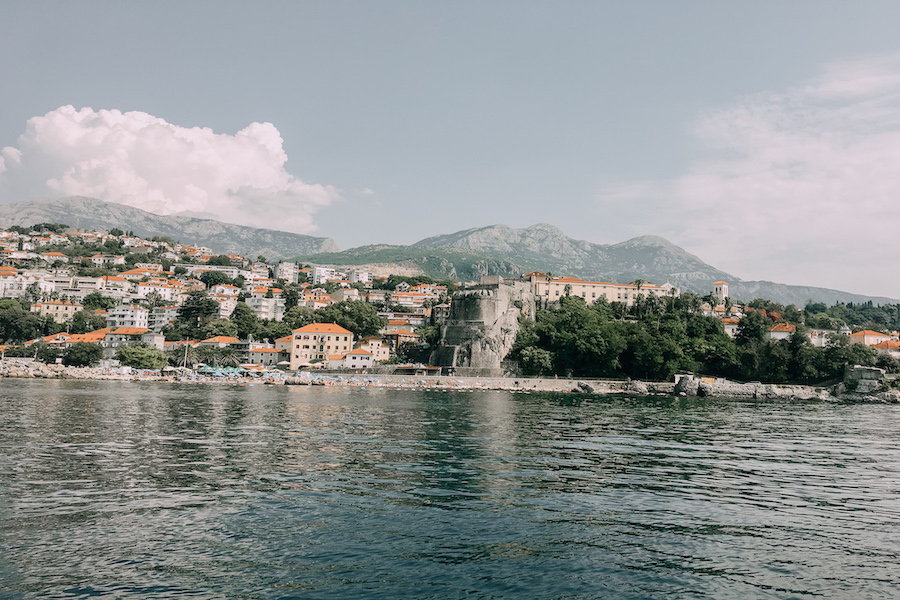 Budva is a beautiful coastal city located along the Adriatic Sea. It is one of the oldest cities in Montenegro and is packed with a rich history. The city has a beautiful beach that is the main attraction to the city where people can layout and enjoy the sun and sea.
The old town in Budva is a maze of cobblestone streets, old buildings, local shops, and cute cafes. Wandering around the town is beyond enjoyable and a must-do in the Balkans.
Budva is also famous for its nightlife scene that explodes in the summer. There is a famous club called Top Hill that can hold 3,000 people and regularly hosts famous DJ's. If you are looking for some great Balkan nightlife – this is the place to go.
---
Herceg Novi, Montenegro
Herceg Novi is a small town in Montenegro located near the Croatian border. It is a lesser-known city in Montenegro that is full of charm and beauty. Despite being a less popular destination than Kotor or Budva there are still a ton of things to do in Herceg Novi and it is an extremely enjoyable Balkan holiday destination.
Read more: Best Things to do in Herceg, Novi Montenegro
It is – arguably – more enjoyable to visit than the other cities because since fewer tourists flock here, the streets are not packed with people and exploring is more enjoyable. This is the hidden gem of Montenegro that will captive you to no end.
---
Croatia
Split, Croatia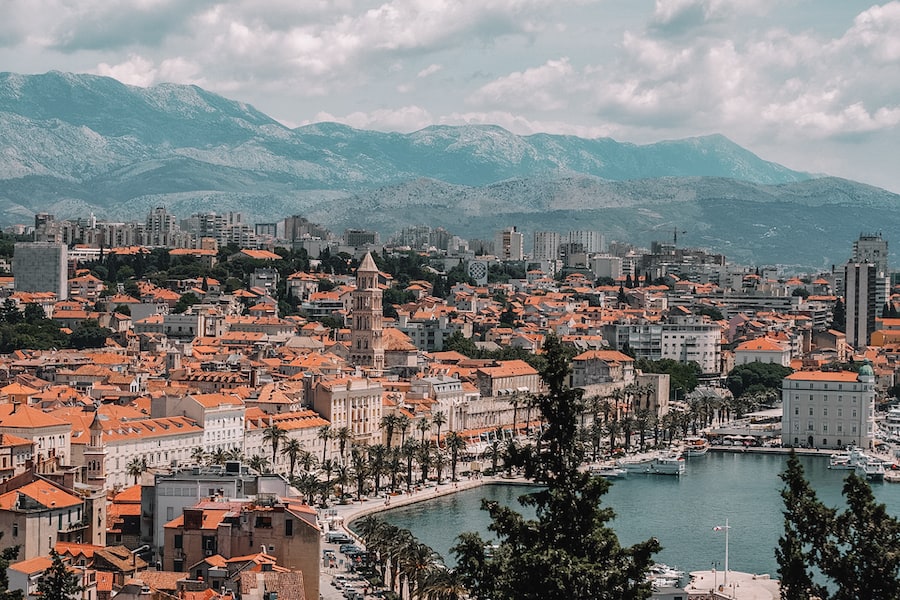 Split is a coastal city characterized by its aqua blue waters, orange roofed houses, and mystical old town. It is the perfect place to visit to get a mix of culture, history, and beach in a unique and unexpected way. Tourists flock to Split to visit the ancient ruins dating back to Roman times, party during the day at beach clubs, walk along the bustling waterfront and soak in the charm of the city.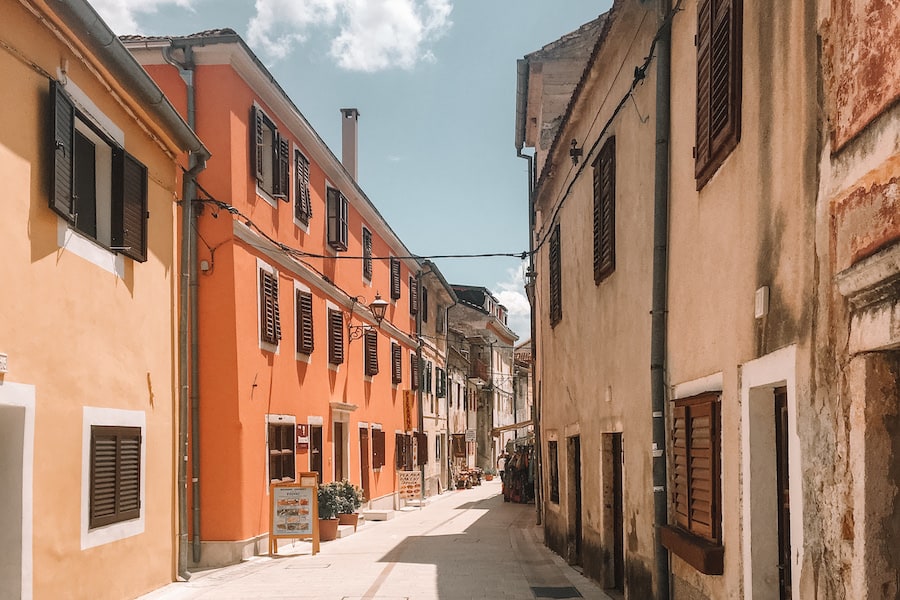 There is so much to see and do in Split and a ton of local culture to soak up. What people love most about Split is that it has all the same beauty and magic as Dubrovnik, but significantly fewer tourists. This makes exploring the Old Town and pretending you're in an episode of Game of Thrones a lot more realistic.
---
Krka National Park, Croatia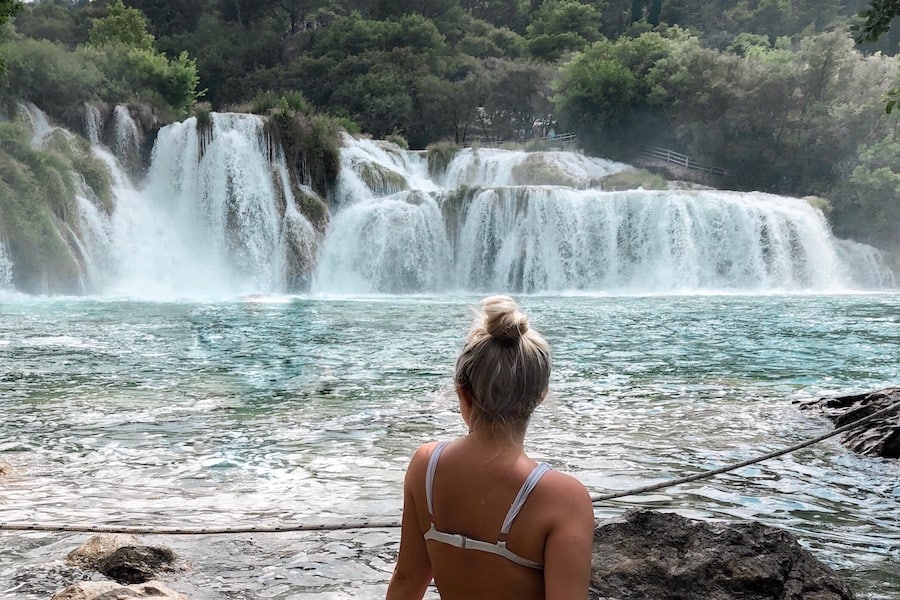 Krka is a vast national park located about an hour from Split, Croatia. The whole park is naturally preserved and shows the true beauty of Balkan nature. Here you will find magical waterfalls, lush greenery, and thriving ecosystems.
However, in recent years tourism has been booming in Croatia and the main waterfalls at Krka national park have become overwhelmed with people. Just beware of this and don't expect to arrive to an empty and scenic natural area.
---
Dubrovnik, Croatia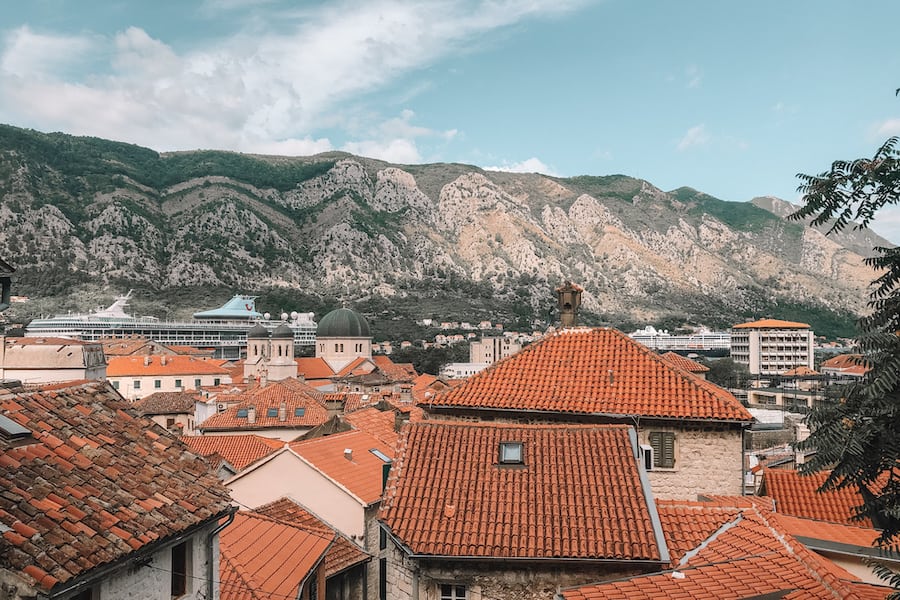 Dubrovnik is a stunning South Croatian city that sits along the Adriatic Sea. It is one of the most popular tourist destinations in the Medeterrainain area and for good reason. The city looks like a medieval fortress filled with cobblestone streets, stone walls, and spectacular views.
Dubrovnik has been a very well known filming location for the hit series Game of Thrones as the legendary Kings Landing. As a result, tourism in this city has exploded and walking around the Old Town is nearly impossible – unless you walk up very early. However, the lesser-known spots and city outskirts and equally as beautiful and Dubrovnik should still be on your must-see list.
---
Zagreb, Croatia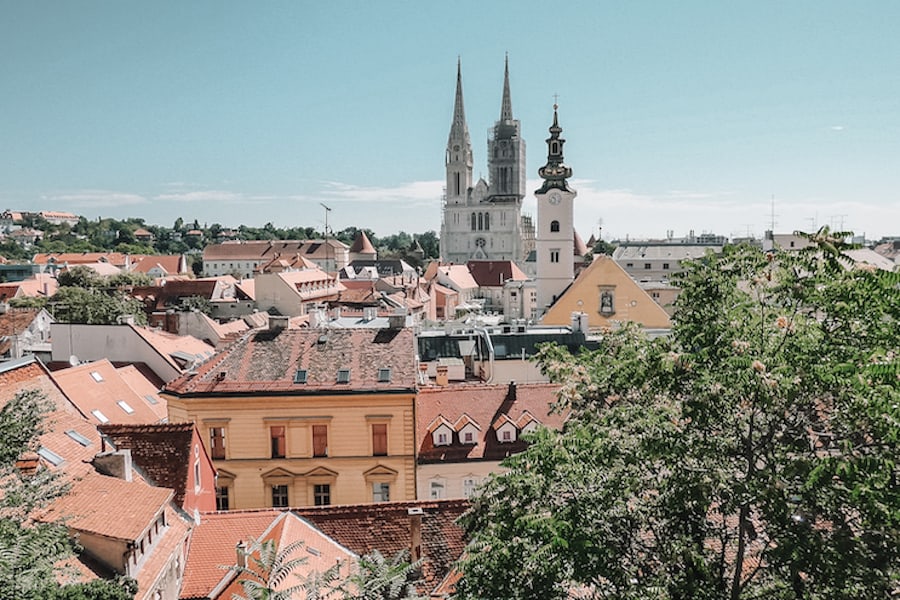 Zagreb is the capital city of Croatia and is not a coastal city like the two listed above. The city is very unique with its 18th- and 19th-century Austro-Hungarian architecture that is beyond beautiful. Despite the nearly one thousand year history of Zagreb's old town, the city remains young and playful to this day.
Find bars, clubs, restaurants, and stunning streets in Zagreb that will charm you through and through. A visit to Zagreb will make your Balkan holidays one for the books.
---
Bosnia and Hercegovina
Sarajevo, Bosnia and Hercegovina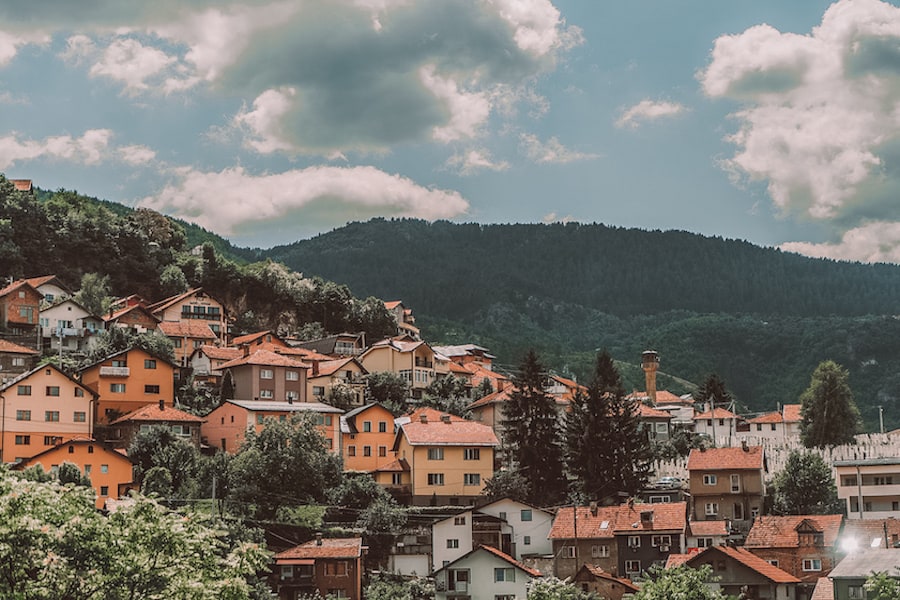 Surrounded by the Dinaric Alps sits Bosnia and Hercegovina's capital city Sarajevo. It is a city with a deep and long history. One of the most notable historical events that took place in Sarajevo is the assassination of Archduke Franz Ferdinand in 1914, an event that contributed to the start of World War I.
Beyond the history in Sarajevo there Bosnia and Hercegovina and a very unique place to visit for a Balkan Holiday.
---
Mostar, Bosnia and Hercegovina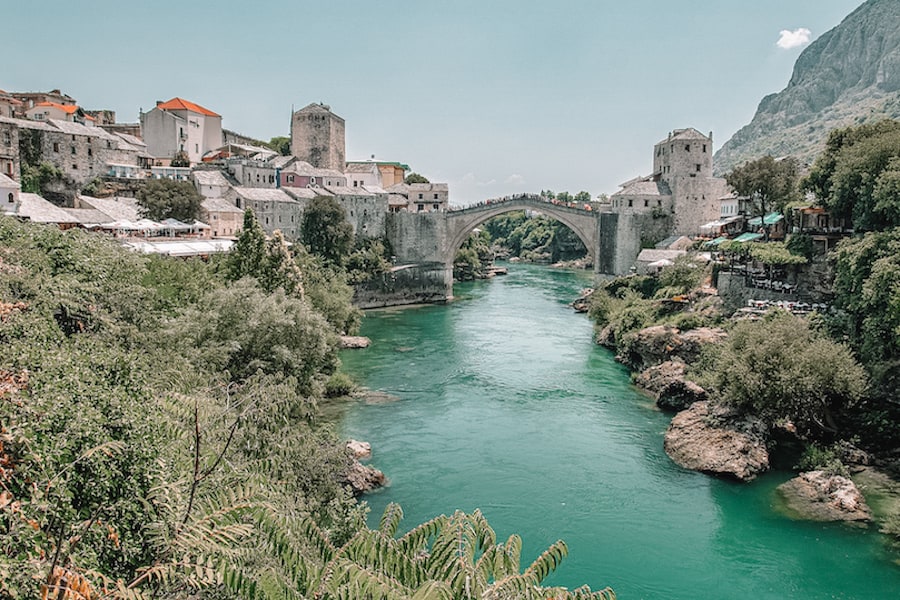 Mostar is a smaller city in southern Bosnia and Hercegovina that is full of history. The city is most well known for its iconic Stari Most (Old Bridge) that cross' the Neretva River. This bridge was destroyed during the 1992-1995 conflict between Croatians, Bosnians, and Serbians but was rebuilt as a symbol of reconciliation and tolerance post-war. Stari Most is now a UENECE world heritage site.
Exploring the beautiful city, walking across the monumental bridge, and admiring the surroundings is a must while in Mostar. Mostar is a lesser-known city in the Balkans but its beauty is anything but less.
---
Macedonia
Lake Ohrid, Macedonia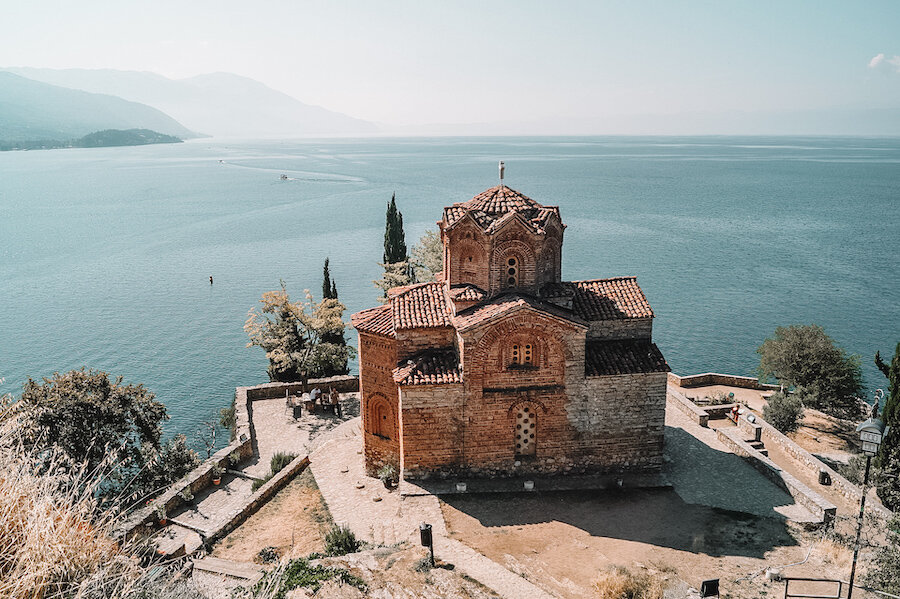 Lake Ohrid is more than just a lake, it is one of Europes deepest and oldest lakes that has captivated people for thousands of years. It holds an aquatic ecosystem of more than 200 endemic species and due to its staggering importance is was declared a UNESCO World Heritage Site in 1979.
More so, the waters of the lake are clean and clear and surrounded by stunning mountains. Lake Ohrid is a unique Macedonian gem and a Balkan holiday must.
---
Skopje, Macedonia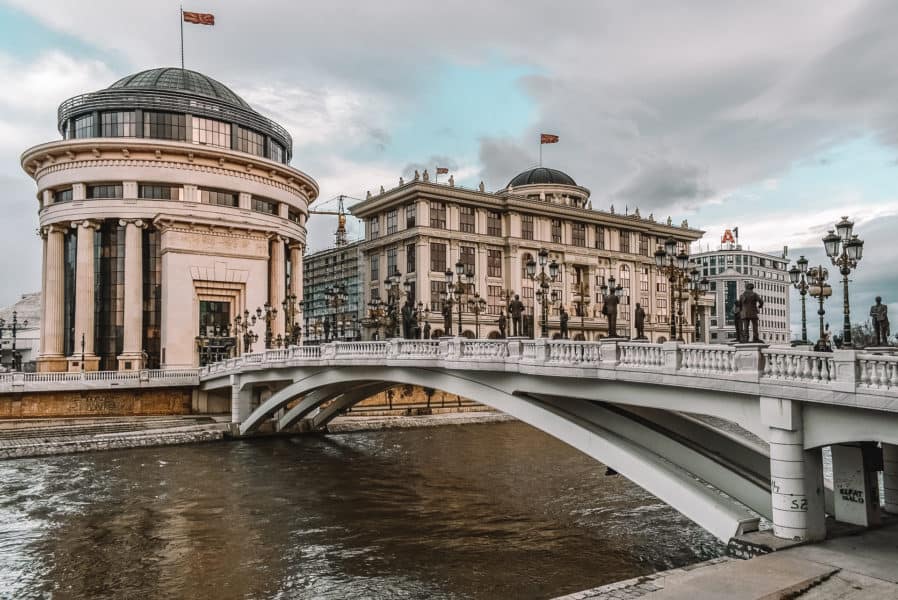 Skopje is the capital city of Macedonia and the largest city in the country. The Skopje or Macedonia has been inhabited since 4000 BC and settlements dating back to then have been found in the Fortress that overlooks the city.
Skopje is the cultural, economic, historical and political center of the country and is a great place to visit to experience the magic of Macedonia. More so, of all the Balkan holiday destinations Macedonia is one of the less known and least frequented ones. This makes it an off the beaten path travel destination which is great for anyone looking to see something new and fresh while traveling Europe.
---
Serbia
Belgrade, Serbia
Significant, beautiful, and full of life is how most describe Belgrade, the capital city of Serbia. Belgrade is one of the oldest cities in Europe and has a far-reaching history that is captivating to learn about. The city has taken many forms since its settlement thousands of years ago and has fought in over 115 wars. From all this, Belgrade has established a legacy.
Read More: What to do in Belgrade, Serbia
Belgrade is also a very lively and vibrant city. It has a ton of cafes and restaurants with patios with large terrace seating areas. Plus it has an amazing nightlife scene with a plethora of bars and clubs to enjoy! There is a very friendly and open feeling to the city and everything feels so inviting. In Belgrade, you get the lovely Mediterranian culture just without the coastlines.
It also helps that Belgrade is a very budget-friendly Balkan holiday destination and is one of the cheapest places to visit in Europe. You can easily get to Belgrade by taking an express train from Bar to Belgrade. This ride shows you the beauty of the Balkans while bringing you from place to place!
---
Novi Sad, Serbia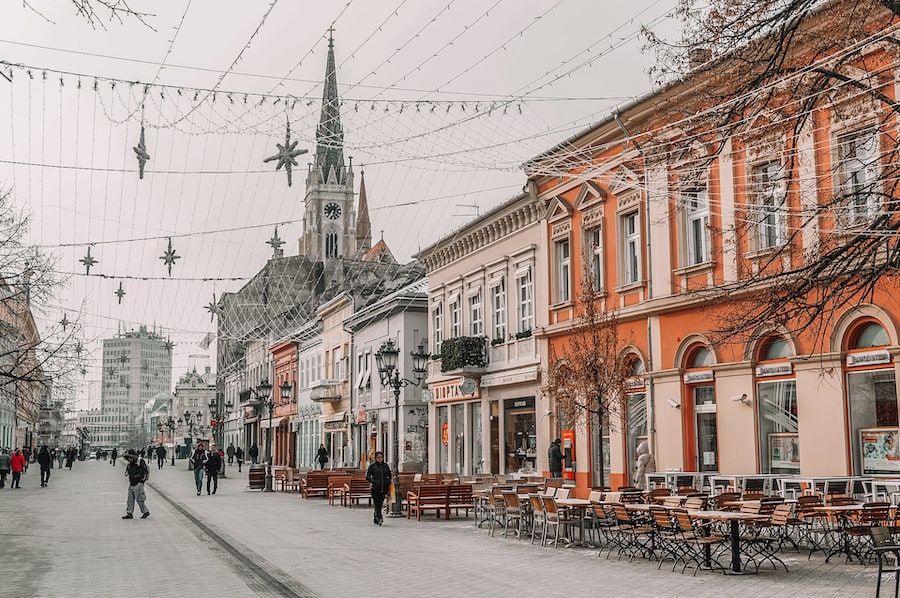 Novi Sad is the second-largest city in Serbia, coming right after Belgrade. However, it could not be more different in its culture, architecture, and history which makes it well worth a visit. Novi Sad is located in Nothern Serbia in one of the prettiest areas of the country. Surrounding Novi Sad is a ton of beautiful villages that are perfect day trips.
While the city itself is full of beautiful architecture, museums, churches, and even a beach. To get the best out of this stunning city it is suggested to visit in the warmer months.
---
Slovenia
Lake Bled, Slovenia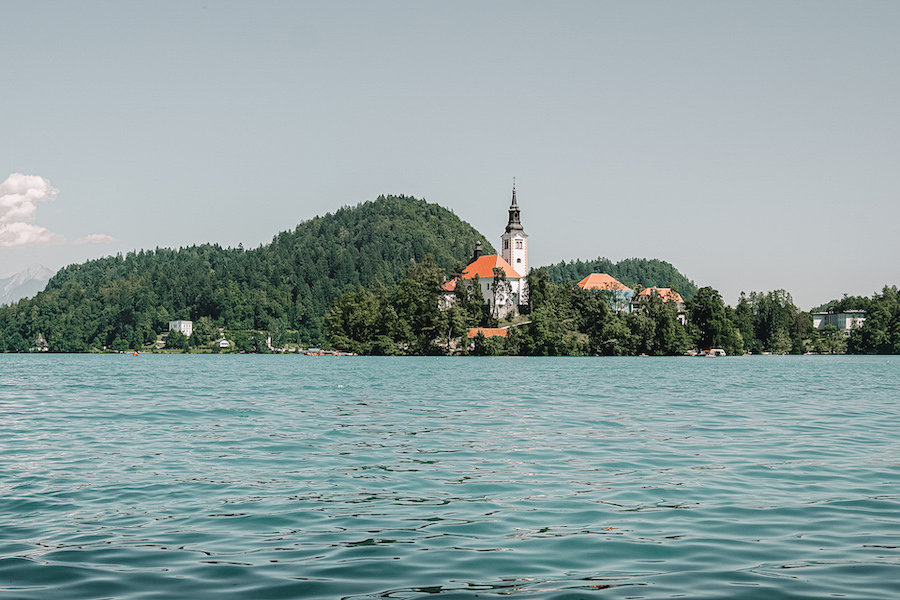 Lake Bled is one of the most popular tourist destinations in Slovenia. It is located in the Julian Alps near the capital city Ljubljana. This is one of the most post-card perfect places to visit in Slovenia the perfect stop for your Balkan holidays.
The lake is a vibrant blue, there is a castle perched in the hills and even some secret swimming spots. For any adventure seekers, visitors are able to visit the island in the middle of the lake by renting a rowboat or paddleboat. Once you arrive, you can dock the boat and explore the magical island.
---
Ljubljana, Slovenia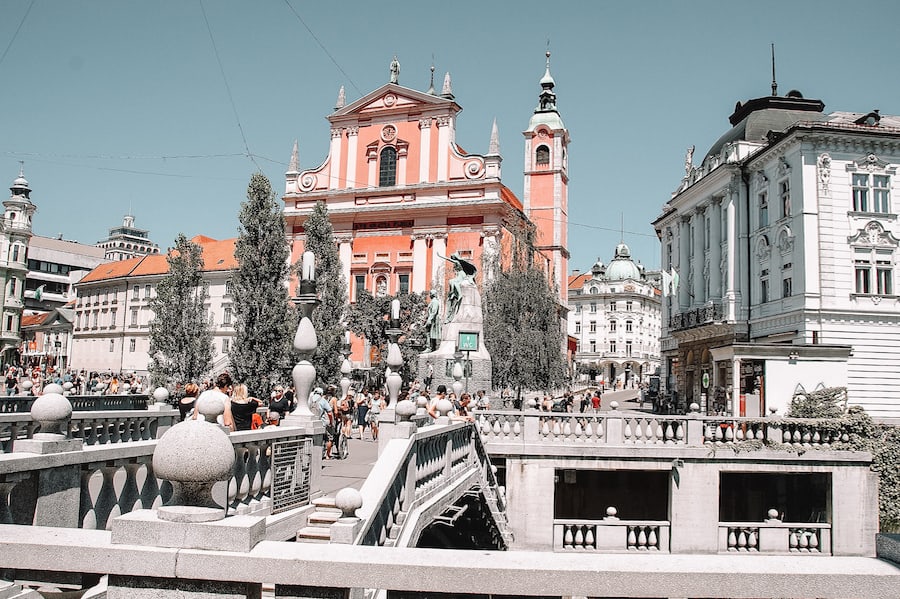 Ljubljana is the capital city of Slovenia with culture and cuisine second to none. The streets are beyond picturesque, there are stunning ornate churches and the city has a way of enchanting all who visit it.
When you arrive in the city you are welcomed by a castle that looks like it is straight from a fairytale. Plus smells of fresh cuisine made from local ingredients. Visiting this "New Prague" is a Balkan must.
---
Albania
Berat, Albania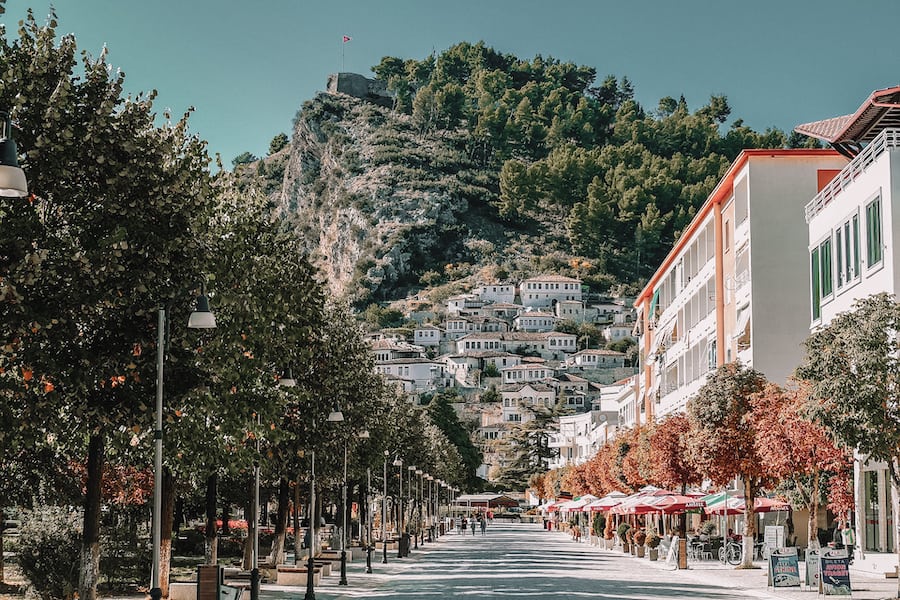 Berat is a town in Albanian that is also called "The Town of a Thousand Windows". This is due to the seemingly endless amount of windows on the houses built into the steep hill. Looking up at them it can almost feel like thousands of windows are staring back down at you.
Berat is also home to the Ottoman Empire architecture that is unique to this region of Europe. What's best about this Balkan Holiday destination is that it gets hardly any tourists. This means you can enjoy exploring without the hoards of tourists most European destinations attract.
---
Your Balkan holiday adventures await. With so much beauty and diversity in this part of Europe, it is no wonder why it is being and increasingly visited place by tourists.
I hope this list has helped guide you Balkan holidays and made you add some new and diverse places to your list.
Like this post? Pin it!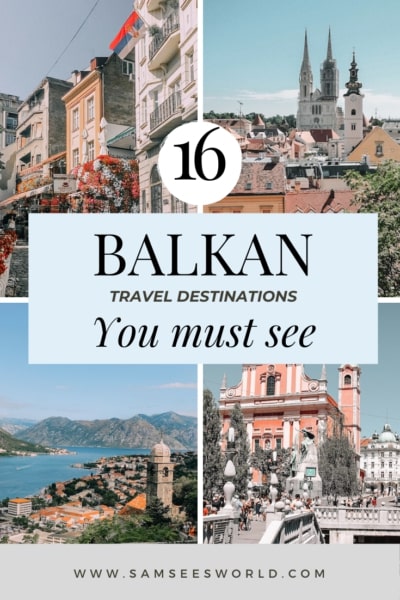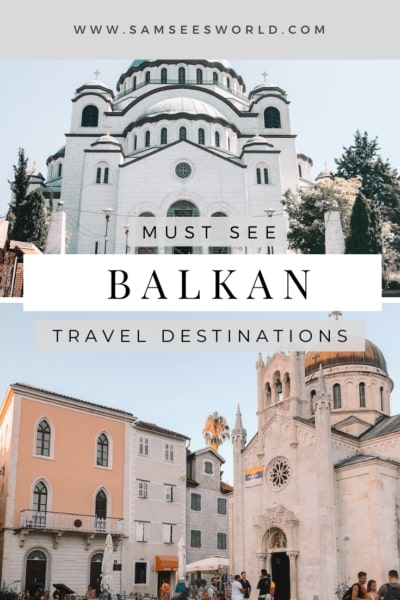 Love,
SSW