This Great Ocean Road itinerary covers everything you need to see and do while driving Australia's most iconic coastal route.
There is no better way to experience Australia's vast and unique nature than by driving the Great Ocean Road. One of the world's most beautiful driving routes, the Great Ocean Road is a must-see while visiting South Australia and is super easy to reach from Melbourne. The 243km route showcases some of the country's most beautiful beaches, waterfalls, parks, and natural wonders all located closely together. It is best seen by renting a car and driving yourself so you can stop and go as you, please.
This itinerary is set for 2 days which is enough time to see most of the highlights. However, more time is always better if you want to stop in more towns and see more than the top attractions. In this itinerary, there are some additional things to do, and see if you have more time that you can add in.
Keep reading for the complete 2-day great ocean road itinerary.
(Disclaimer: Some links in this post may be affiliate links, meaning if you click on the link and make a purchase, I receive a small commission. This is at no extra cost to you and you may even receive a small discount. See disclosure for more information. As an Amazon Associate, I earn a small commission from qualifying purchases.)
What is the Great Ocean Road
The Great Ocean Road is a beautiful, scenic drive along the coast of South Australia. It is 243km and runs from Torquay to Allansford – the entire round trip takes around 10 hours. This is one of the most beautiful drives in the world with many stops and attractions along the way. Many people rent a camper van and enjoy the famous "van life" while cruising the scenic route, while others do it in a few days with stops in the various villages.
2 Day Great Ocean Road Itinerary
Day 1: Torquay – Lorne – Apollo Bay
The first day of your Great Ocean Road itinerary will start in the first town along the route called Torquay. Arriving in Melbourne the day before, it is best to get your car and drive into Torquay to spend the night. This way you can start right when the sun rises without having to navigate out of Melbourne in the morning. Plus Torquay is a charming little town along the coast with some of the nicest beaches along the Great Ocean Road.
Start your day with a morning walk and swim in Torquay before heading off. Torquay is known for having some of the best beaches in Australia for surfing! Some of the top options are Bells Beach and Jan Juc Beach.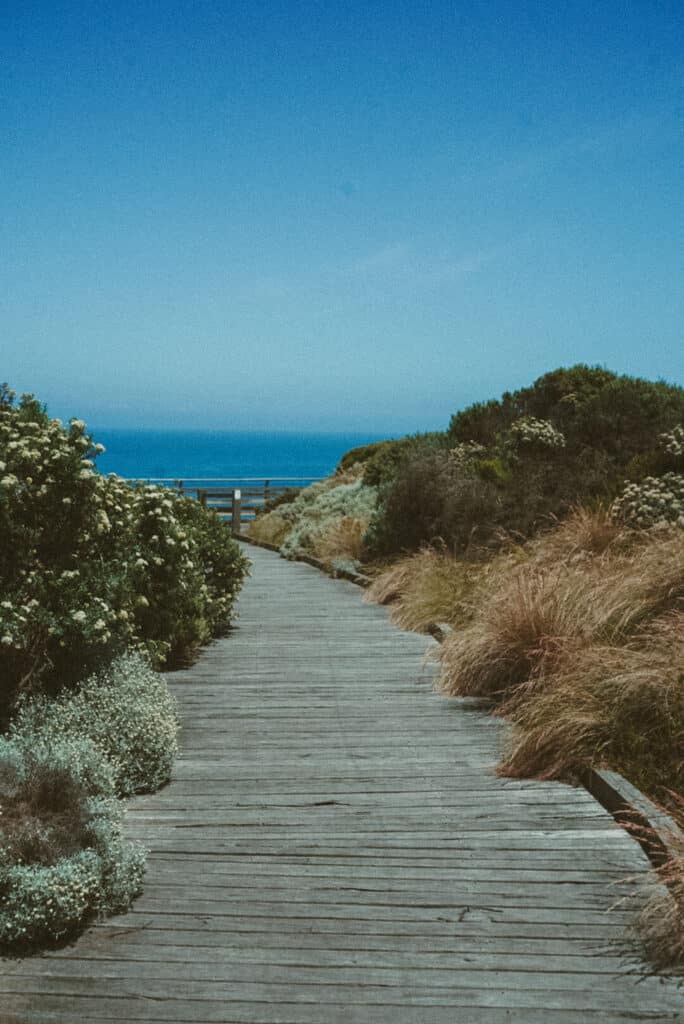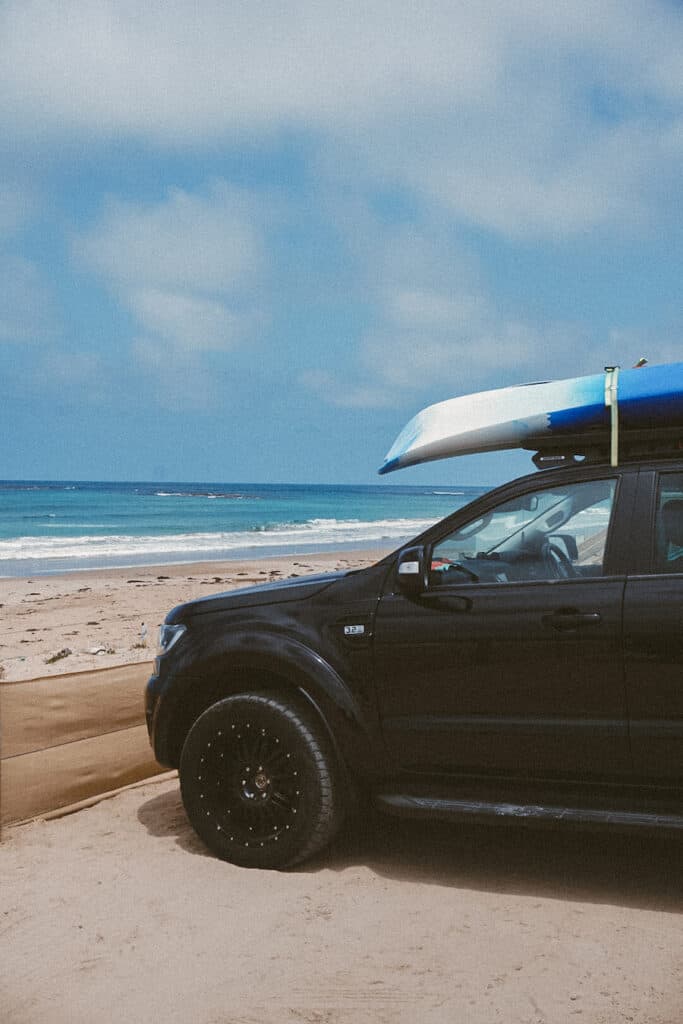 EXTRA TIME! If you have more than 2 days to enjoy the great ocean road and want to try something new and fun consider taking surfing lessons! This is one of the top places to learn to surf and there is nothing more Aussie to do.
After your morning in Torquay, you can start making your way along the coast with the endpoint of Apollo Bay. The drive from Torquay to Apollo Bay takes 1.5 hours if you drive it in one go so this gives you plenty of time to stop along the way.
Recommended stops to make along the way:
EXTRA TIME! If you have plenty of time or want to make time for something a little different be sure to check out the waterfalls in Lorne. The three most beautiful are Erskine Falls, Sheoak Falls, and Phantom Falls.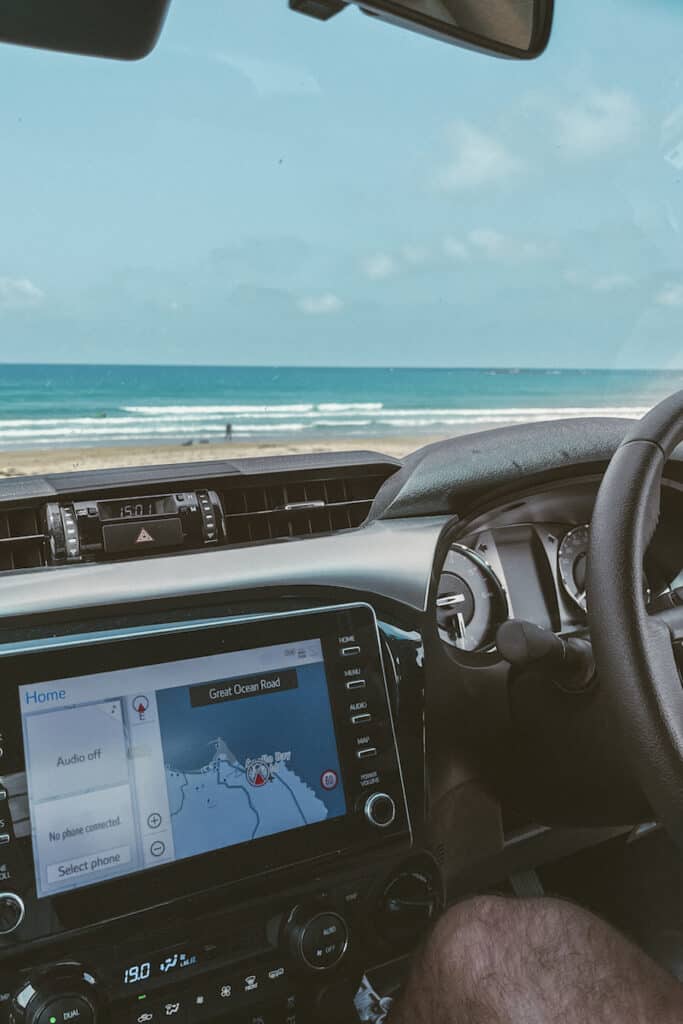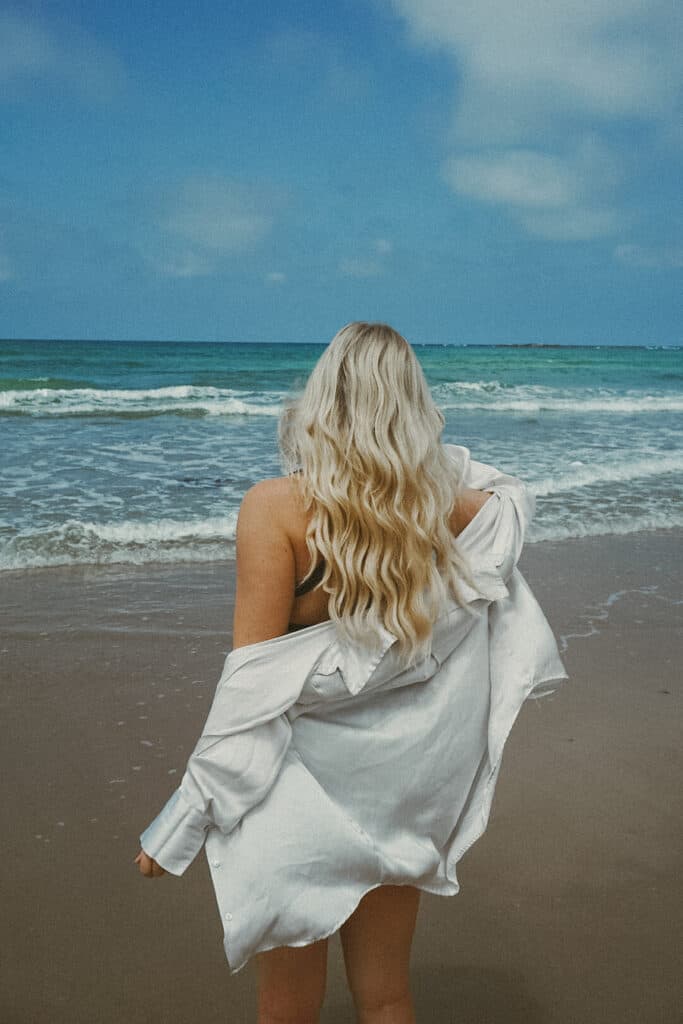 There are a ton more places to stop along the way and my best advice is to drive and make stops at every place that interests you. The distance to Apollo Bay is only 1.5 hours so you have plenty of time throughout the day.
Your final stop on day one is Apollo Bay so this is where you will find a place to park your camper van or get a hotel.
---
Day 2: Great Otway National Park – Twelve Apostles – Melbourne
Start your morning early by driving from Apollo Bay to Great Otway National Park. Arriving at the park only takes around 20 minutes and is one of the few places along the Great Ocean Road that isn't filled with sea views and coastal driving. This inland forest is almost 200 hectares of lush greenery, waterfalls, rainforests, and hiking paths. Visiting here will show you a different part of the GOR that is every bit as beautiful and exciting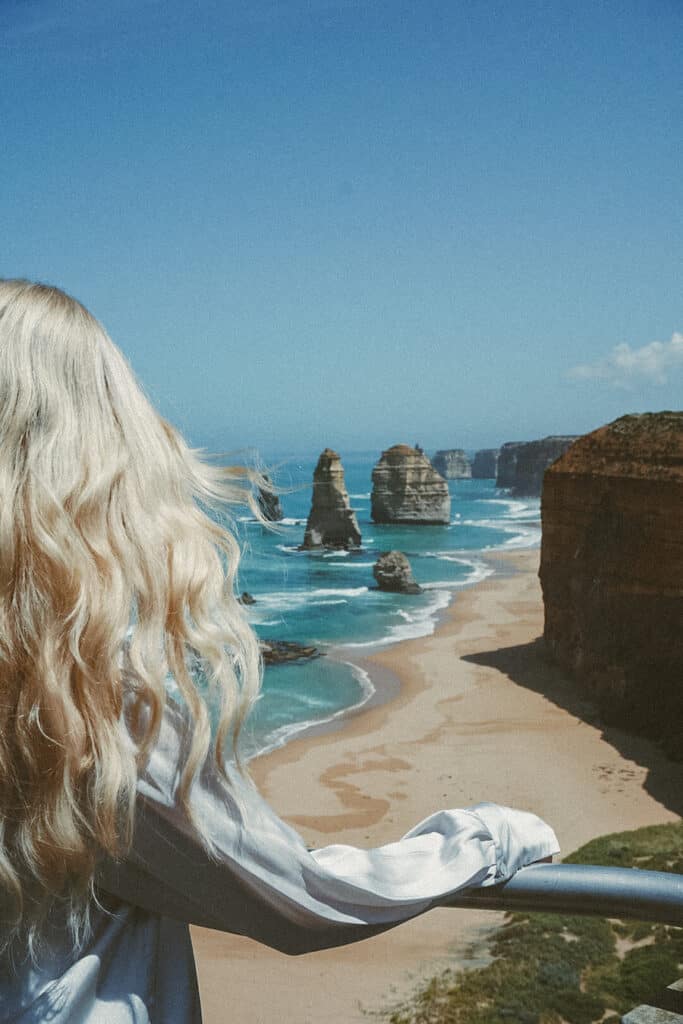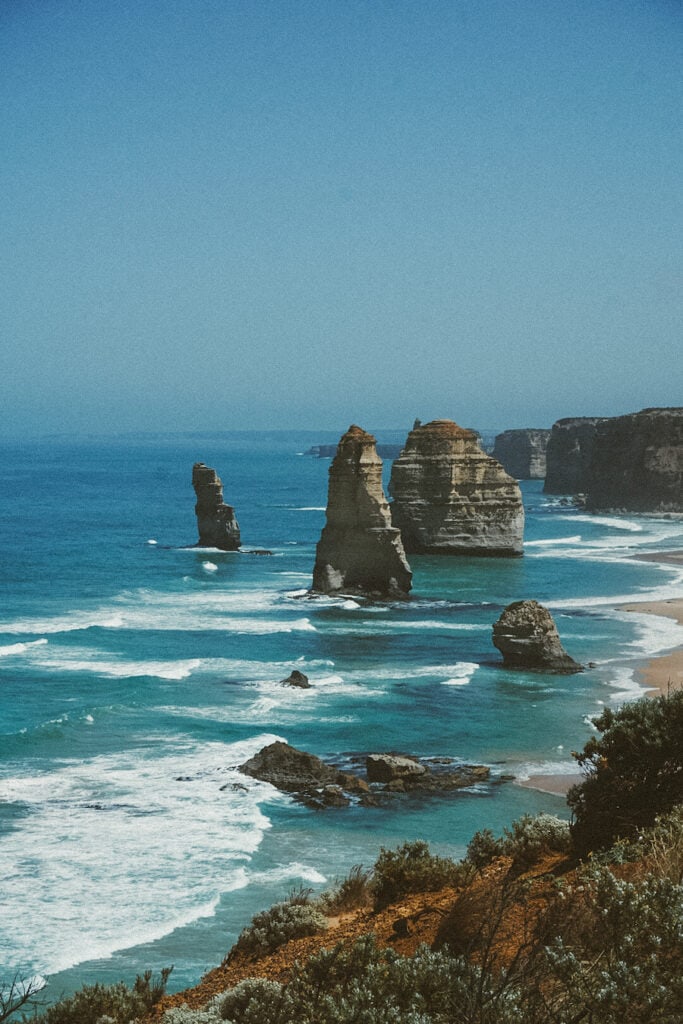 After exploring the rainforest you will head to the most famous and iconic spot in this Great Ocean Road Itinerary – The Twelve Apostles. At the Twelve Apostles, you will find numerous limestone stacks of rocks just off the shore of the sandy beach and dramatic cliffs. It is a stunning natural wonder that will one day no longer exist due to erosion from wind and rain.
The drive from Great Otway National Park to the Twelve Apostles is about an hour but the drive is beautiful.
After exploring all the beautiful parts of the Twelve Apostles you can start making the drive back to Melbourne which takes around 3 hours without stops.
---
Common Questions
Is 2 Days Enough on Great Ocean Road?
Yes, 2 days is enough time on the Great Ocean Road to see the top attractions along the way. More time will allow you to drive less in one day and spend more time seeing lesser-known sights. But, if you only have 2 days this is more than enough time to see it.
Is the Great Ocean Road safe?
Yes! The Great Ocean Road is very safe. The most difficult and "unsafe" part is driving. The route is made up of small-way winding roads which can get slippery in poor weather conditions. Plus the driving is on the left-hand side of the road so any foreigns who aren't used to this can get a little confused. Overall, it's easier to drive here than in the center of Melbourne.
Which part of Great Ocean Road is best?
The best part of the Great Ocean Road for plenty of beaches, towns, and scenic spots is the areas from Lorne to Apollo Bay.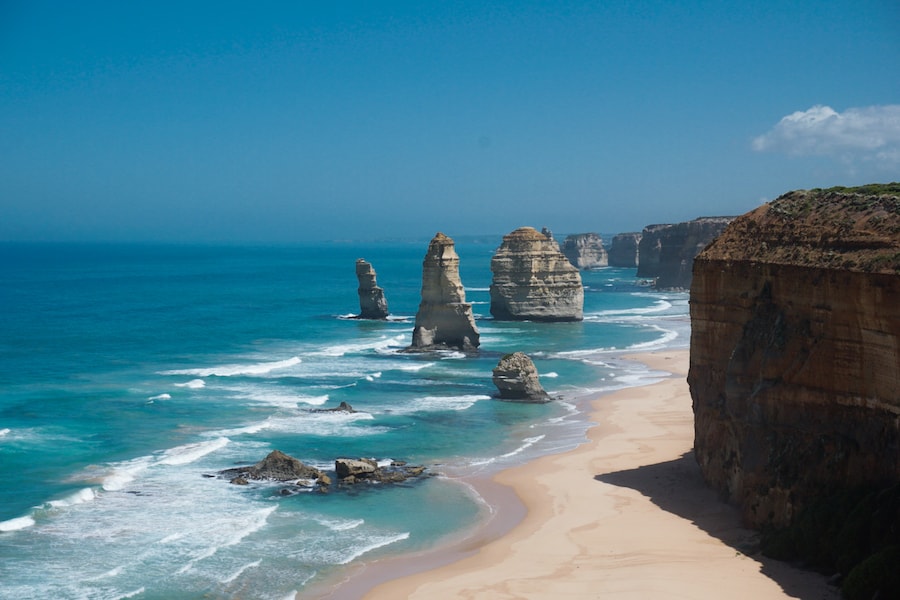 ---
Like this post? Pin "2 Day Great Ocean Road Itinerary" for later!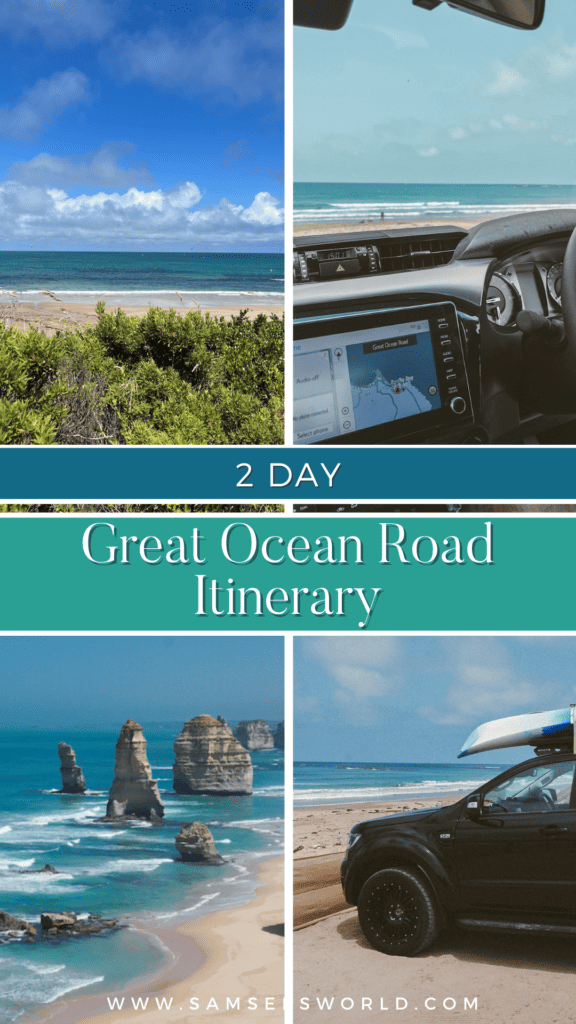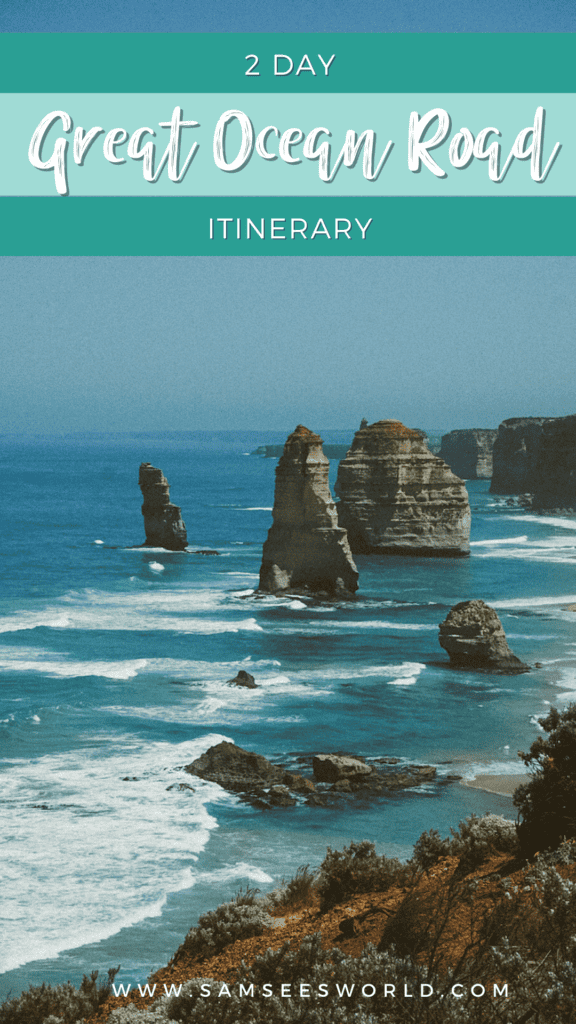 Love,
SSW