Uncover the most famous landmarks in Greece to see and experience some of the world's richest history!
Greece is one of the oldest places in the world with a history so long and deep it is almost hard to comprehend. The entire country is a treasure chest of historic monuments, sites and landmarks just waiting to be explored. These famous landmarks in Greece are not just enticing to history buffs but all types of travellers – trust me you will be amazed!
Discover 14 of the most famous landmarks in Greece now!
(Disclaimer: Some links in this post may be affiliate links, meaning if you click on the link and make a purchase, I receive a small commission. This is at no extra cost to you and you may even receive a small discount. See disclosure for more information.)
14 Most Famous Landmarks in Greece
The Parthenon, Athens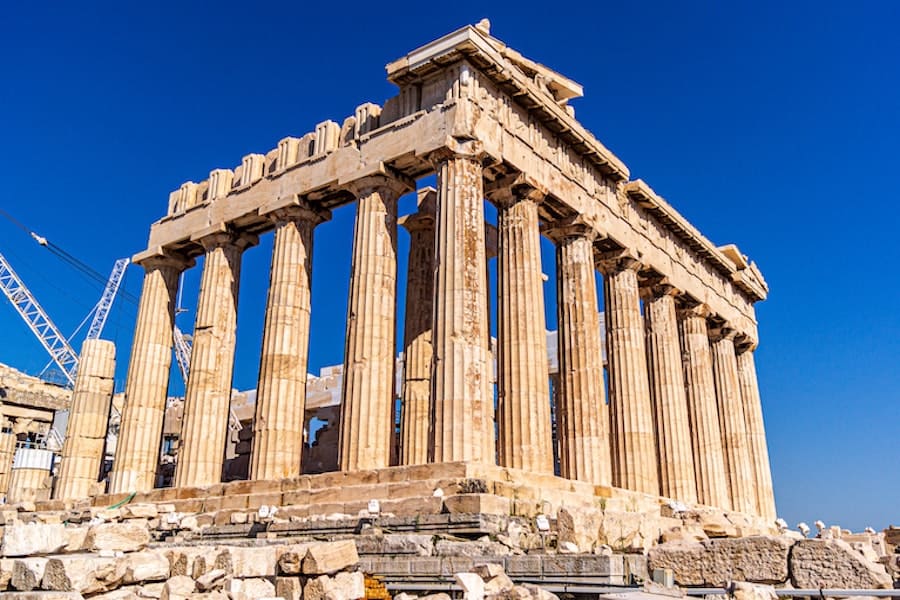 The Parthenon is easily the most famous Greek landmark that is a symbol of Greek life. It is located in the Acropolis and is a highlight of visiting Athens. The temple was built between 447 and 432 B.C and has withstood years of war and destruction and is still standing today.
---
The Acropolis, Athens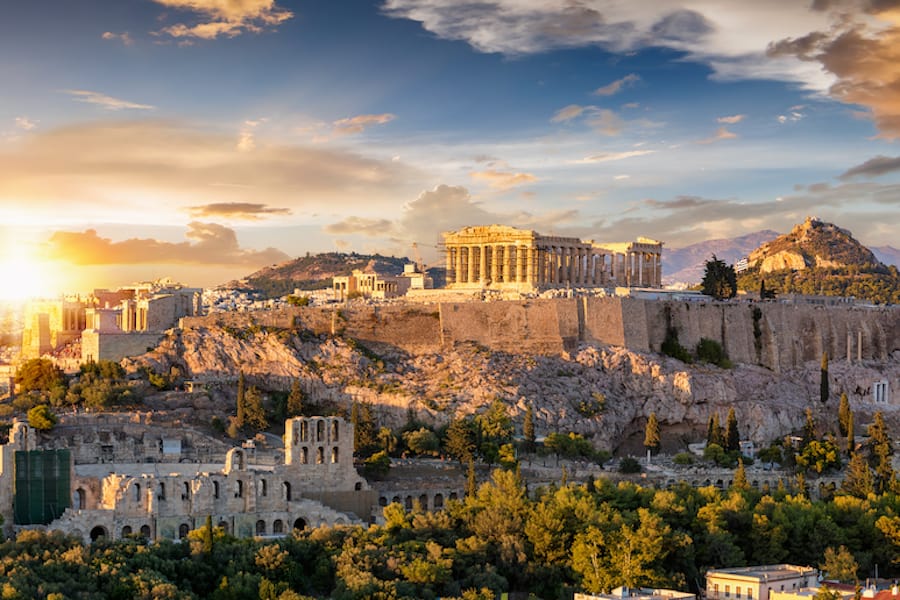 The principal landmark of Athens, synonymous with the Athenian democracy, it is one of the best landmarks to visit to explore ancient Athens and is home to some most time-honoured vestiges of the great cradles of democracy.
The Acropolis of Athens is easily one of the most famous and iconic landmarks in Greece that everyone must see at least once in their life. Dating back to the 5th century B.C, this hilltop monument is home to the remains of various ancient buildings. This UNESCO World Heritage Site is a symbol of ancient Greek architecture.
---
Spinalonga Island, Crete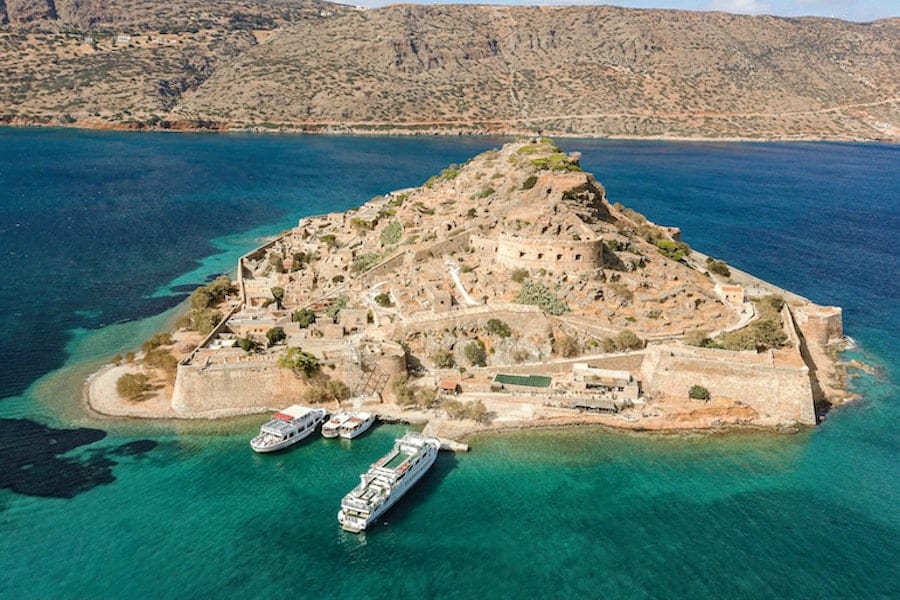 Spinalonga Island is a small fortified island in Crete is a dark past. Heading to this unique island and exploring one of the most famous landmarks in Greece is an experience like no other. Here you can learn about its past as the last active leper colonies in Europe.
---
Sarakiniko Beach, Milos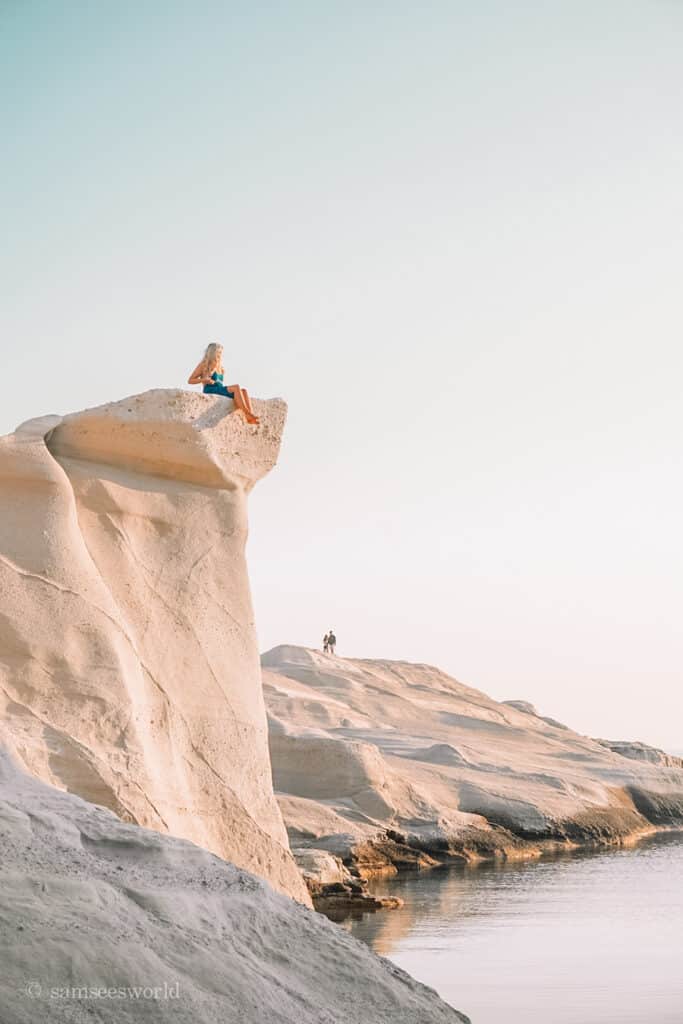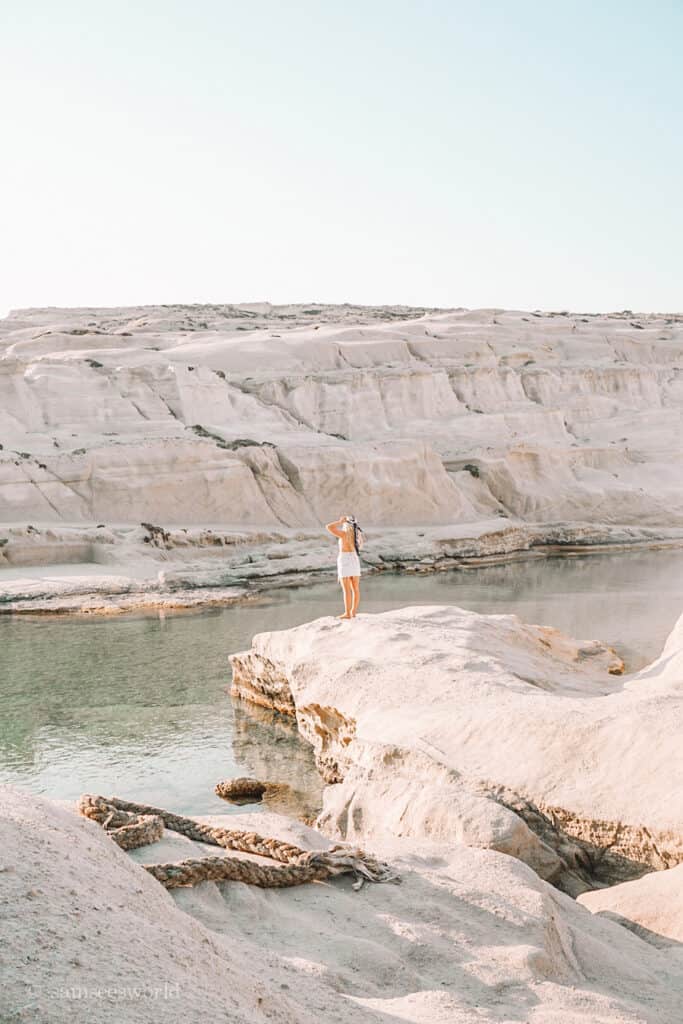 Sarakiniko Beach is a beach like no other located on Milos island. The wavy, white-washed rocks make it one of the most unique beaches in Greece and one of the most famous landmarks in Greece. Venture here to see and experience a beach day like no other in the world.
---
Navagio, Zakynthos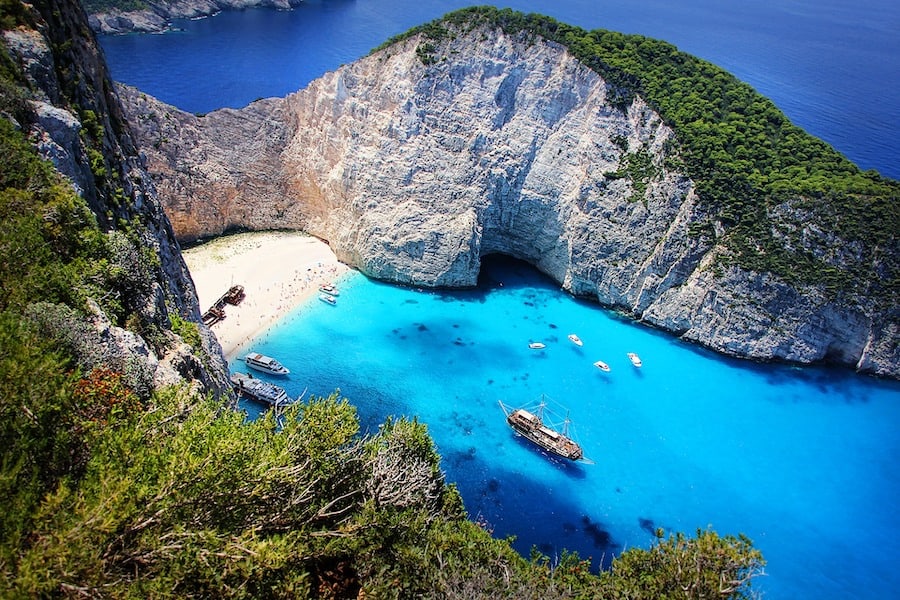 Navagio is a world-famous beach located in Zakynthos. It is one of the most famous landmarks in Greece due to its unique intense beauty and history. Head here to find bright blue waters, huge cliffs, and an old shipwreck right on the beach.
---
Delphi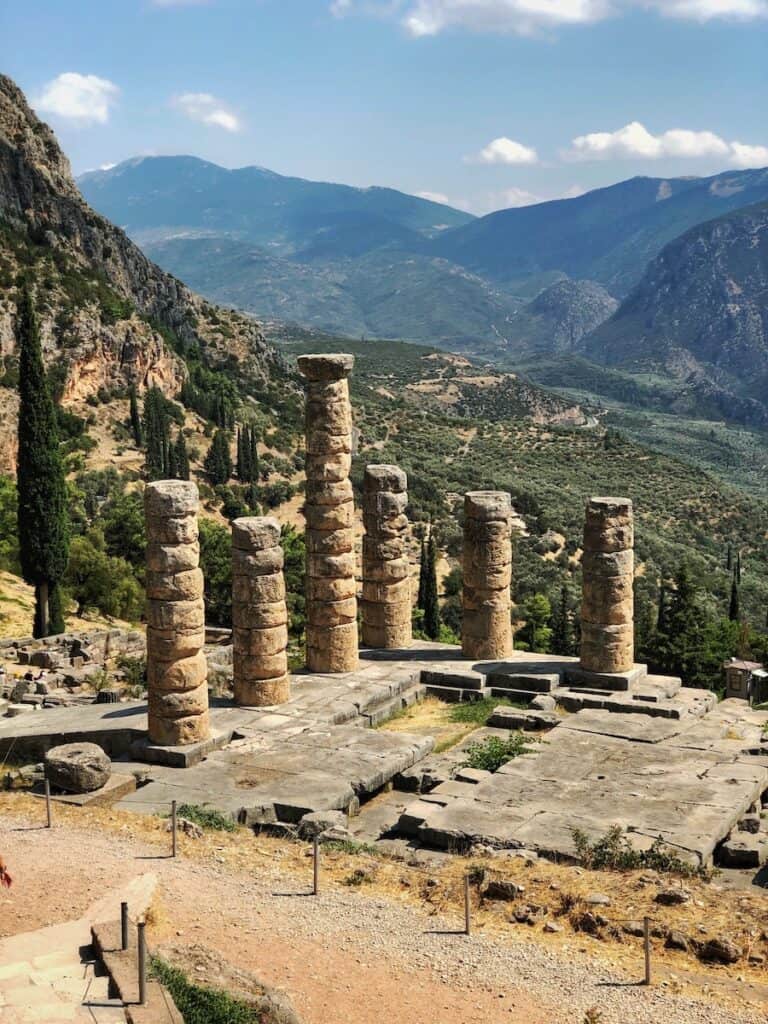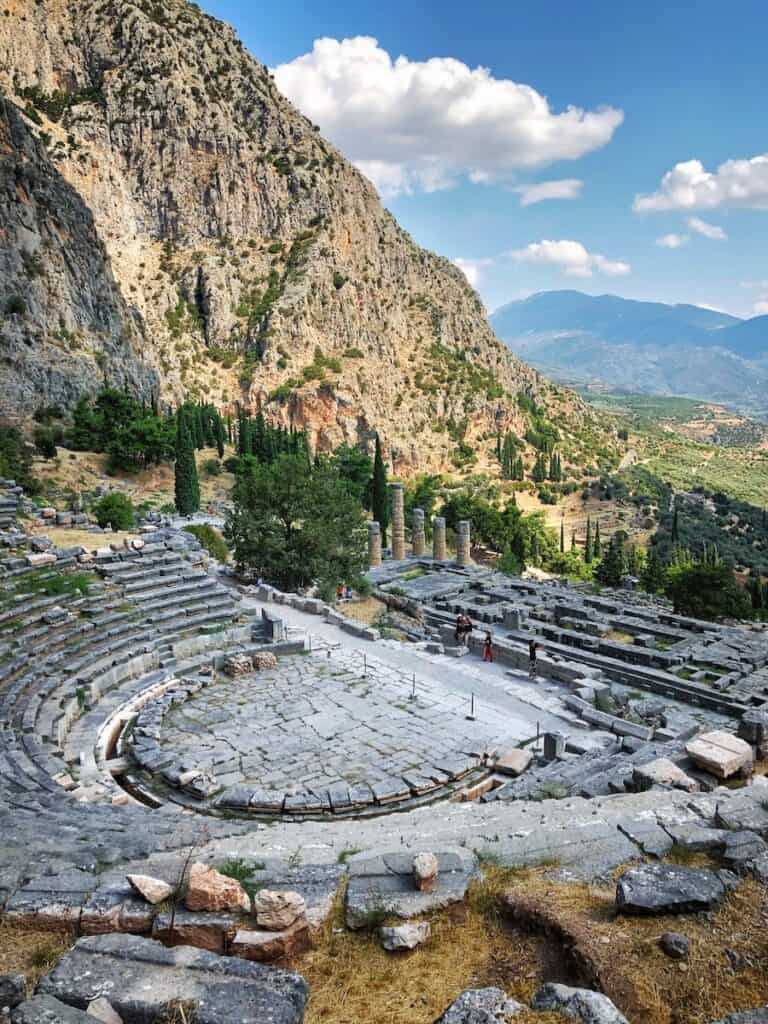 Sitting by the eponymous modern town, the ancient Delphi, dedicated to the god of Apollo, is one of the principal Greek landmarks and a veritable archeological treasure trove. Here you can find such architectural gems as The Temple of Apollo, the Tholos of Delphi, and Agios Nikolaos Church among the rest.
---
Akrotiri, Santorini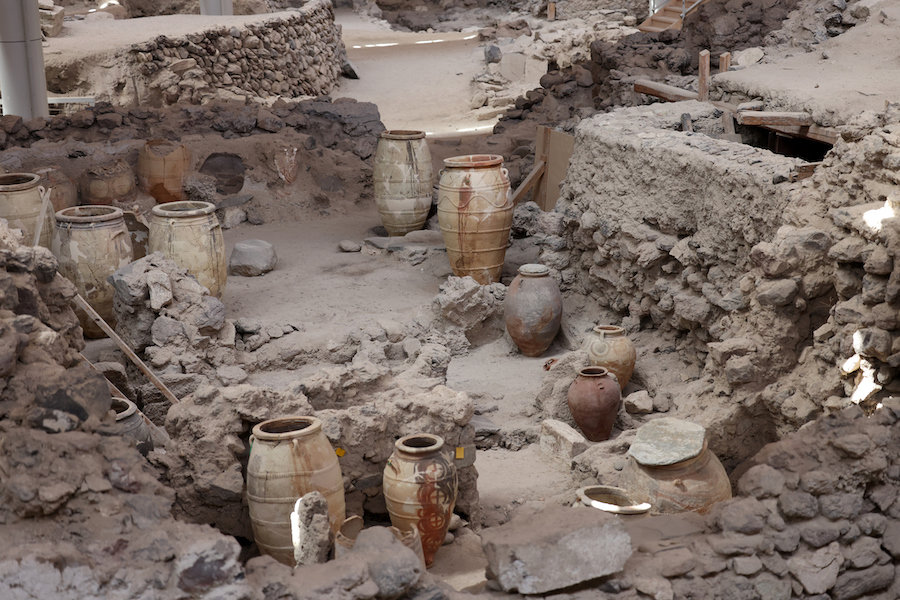 Akrotiri is an ancient archeological site located in Santorini, Greece. The site was a Cycladic Bronze Age settlement that was destroyed in the 16th century BC by a volcanic eruption. Now it is home to the preserved remains from the eruption and is one of the most historic and interesting landmarks in Greece.
---
Mykonos Windmills, Mykonos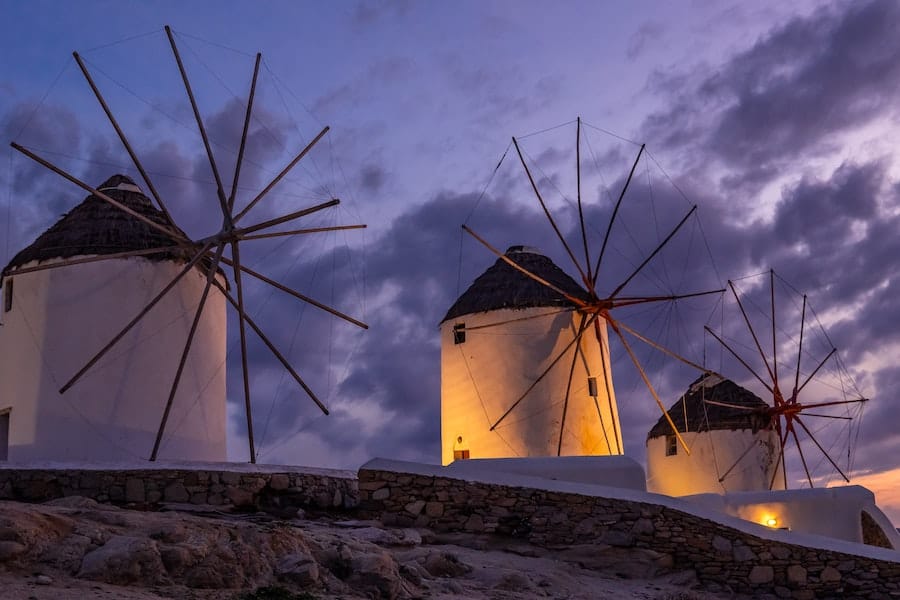 The Mykonos Windmills are an iconic landmark in Greece that is recognized as one of the most prominent symbols of the island of Mykonos. There are seven windmills atop a hill that were built in the 16th century by the Venetians and are a must-see.
---
Monasteries of Meteora, Kalabaka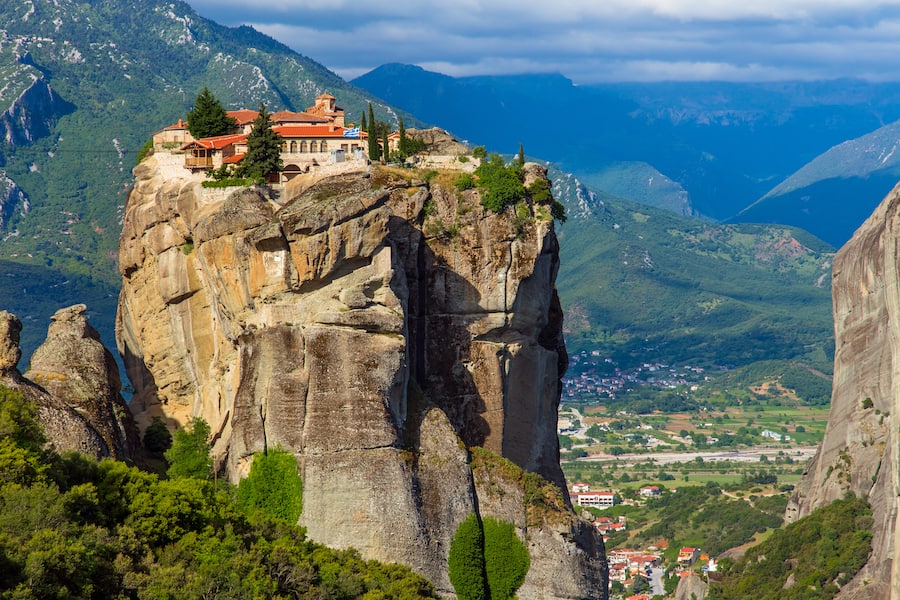 The Monasteries of Meteora are one of Greece's most holy sites. In total there are 6 Meteora monasteries perched high on cliffs that are exceptionally beautiful. They are an extremely important religious site in Greece and are one of the most special landmarks in Greece for many reasons.
---
Saint Paul Church, Thessaloniki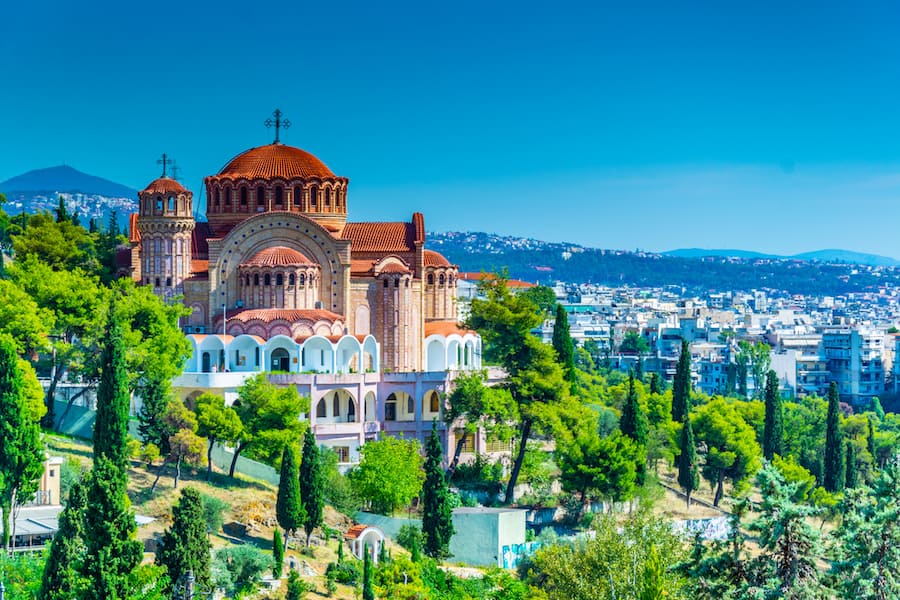 Thessaloniki is home to some unique great landmarks in Greece, such as Saint Paul Church. Look up from the maze-like cluster of the old town known for its open-air taverns and old buildings dating back to the Byzantine and Ottoman periods. A visit here feels like landing you right at the crossroads of civilizations.
---
Domes of Santorini, Santorini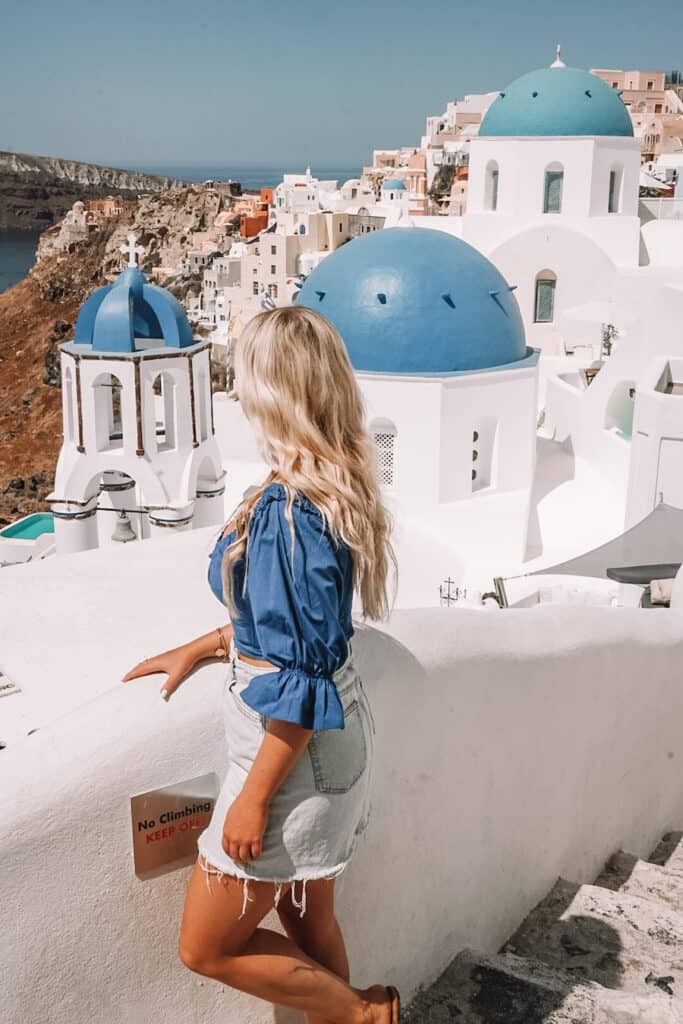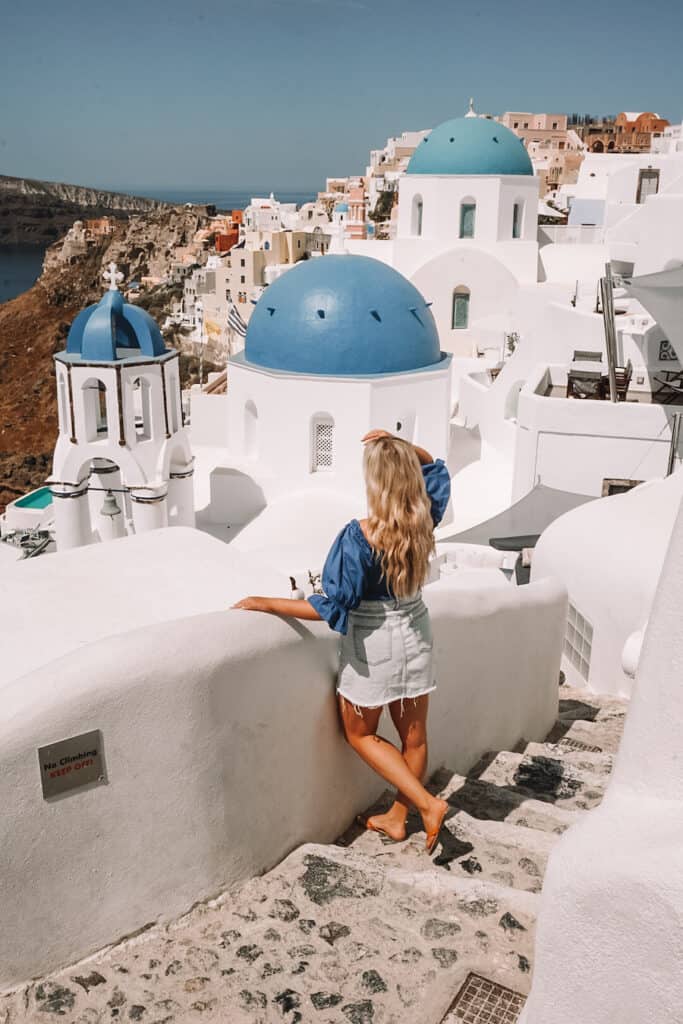 One of the world's most beautiful travel destinations, Santorini is home to some of the most famous and iconic landmarks in Greece. Head to its all-white townscape of Oia and admire the famous blue domes that are amongst some of the most photographed structures in Europe.
---
The Palace of Knossos, Crete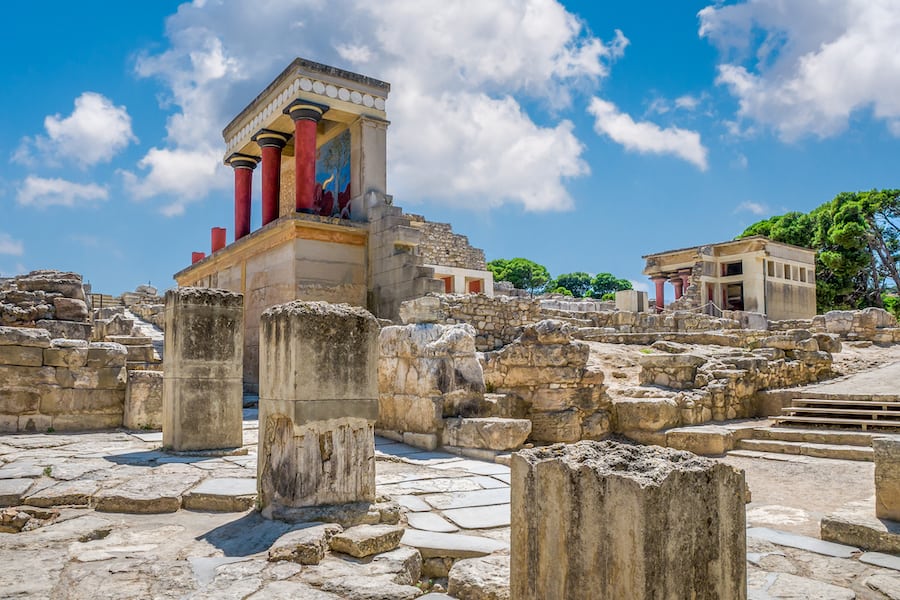 Home to the cave where Zeus was born and many natural marvels like Europe's longest gorge, Crete has something to offer both to a culture buff and a hiking lover.
It is here that you become a real-time hero of ancient mythology by hunting for the mysterious Knossos' Palace, and then once all the mystery and wisdom of the ancient world is comprehended.
---
Delos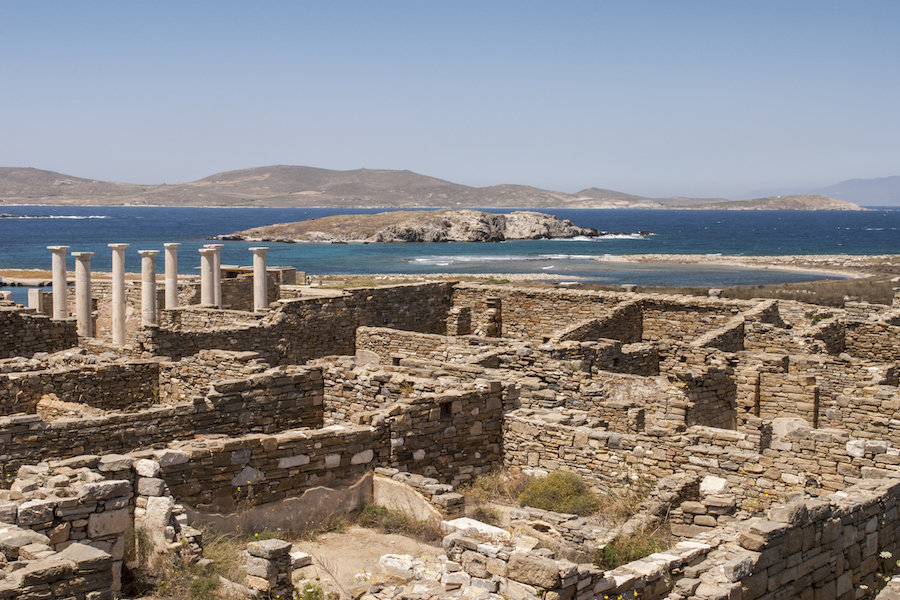 The cradle of the Cycladic culture and one of the most important Greek islands, Delos is known for its unique architectural heritage and its significance as a holy place to all ancient Greeks. Find here some of the best landmarks in Greece like the archeological site of Delos and the archeological museum of Delos.
---
Ancient Corinth, Corinth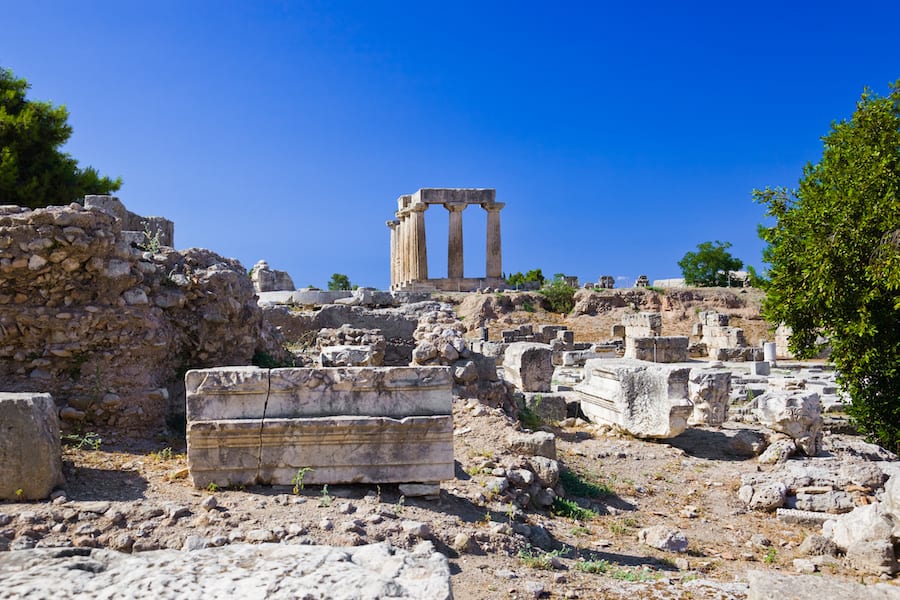 Known as one of metropolitan Greece's chief thalassocracies, Corinth played a major role in settling new Greek cities on the Apennine Peninsula. What remains of the ancient city are ruins that predominantly date back to the Roman period of the city's development.
Also find here: the Temple of Apollo; the Peribolos of Apollo, an ancient theatre and other architectural treasures like the 5th-century-BC Doric Temple of Apollo, an agora, a stoa and other marvels like bema, where Roman officials are believed to have given speeches.
---
Travel Insurance
Getting travel insurance before you travel is a MUST. It's the number one thing you should always pack before travelling that can save you a lot of money, time, and stress. With how crazy travel has gotten recently you need that peace of mind that no matter what happens there is something protecting you from losing out. I always travel with travel insurance and think everyone should.
I always travel with travel insurance and think everyone should. Below is my favorite travel insurer Safety Wings, enter your details to get a free quote!
---
Greece is a place full of historic landmarks and this list is only the beginning! Pick your favourite landmarks in Greece and start delving into the rich history and past that has much to be uncovered.
Like this post? Pin "14 Most Famous Landmarks in Greece" for later!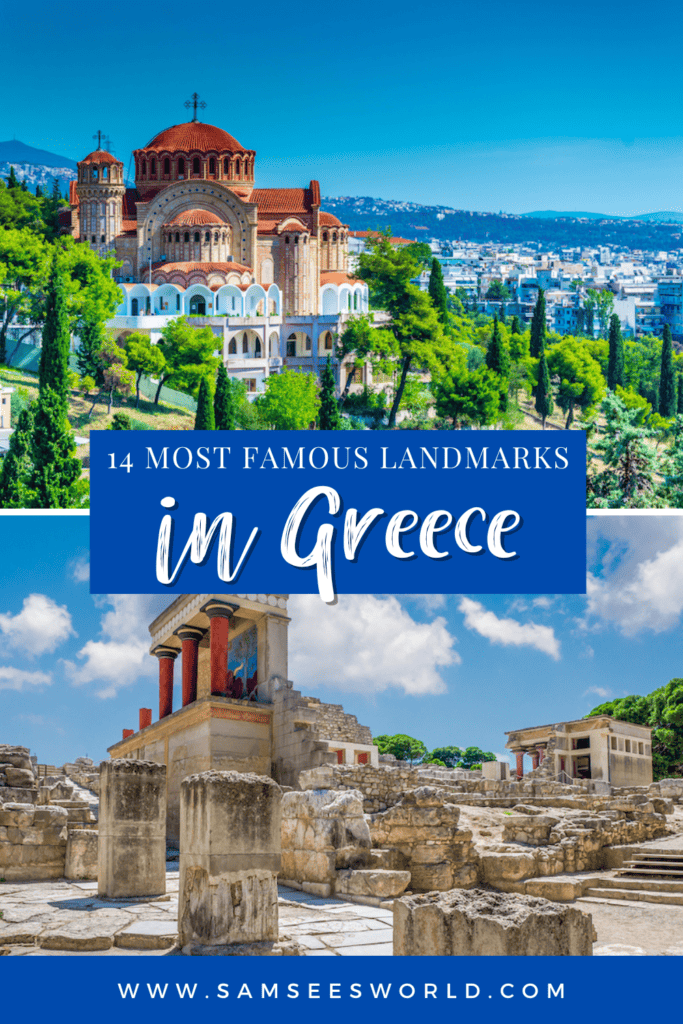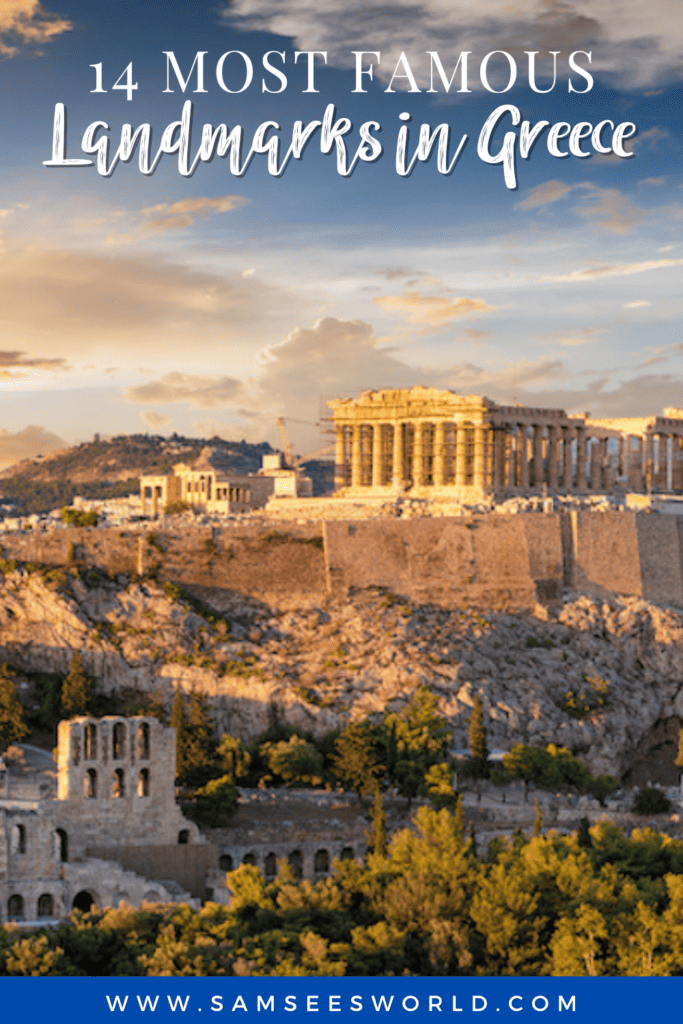 Love,
SSW