Are you looking for the best things to do in Albufeira, Portugal? Then keep on reading! Albufeira is a stunning city in Portugal located in the magical Algarve region of the country. This area is best known for its stretching beaches, unique rock formations, and quaint towns. It is the perfect place to escape to for a relaxing yet exciting getaway.
Albufeira's location in the south of Portugal makes it the perfect seaside town to visit. Situated between Faro and Lagos – two other famous cities in the Algarve region – it is the ideal place to set up a base for an adventure in the Algarve. Albufeira is a small town with huge beaches perfect for swimming and tanning, whitewashed architecture that is stunning, and beautiful seaside restaurants and resorts.
Use this post to find all the top things to do in Albufeira to make the most of your getaway. You will surely fall in love with Albuferia's charm and magic that radiates throughout.
(Disclaimer: Some links in this post may be affiliate links, meaning if you click on the link and make a purchase, I receive a small commission. This is at no extra cost to you and you may even receive a small discount. See disclosure for more information.)
Top 18 Things to do in Albufeira
Explore the Albufeira Old Town
Albufeira's old town is beyond charming. The cobblestone streets are lined with whitewashed buildings and every alleyway brings you somewhere new and exciting. Albufeira's old town is one of the highlights of this stunning city in the Algarve. Exploring its magic is one of the top things to do in Albufeira.
Not only is the old town beautiful to walk around and explore it is also where you will find various restaurants, shops and, galleries, pubs, and squares. There is always something new to see and discover which only adds to its charm.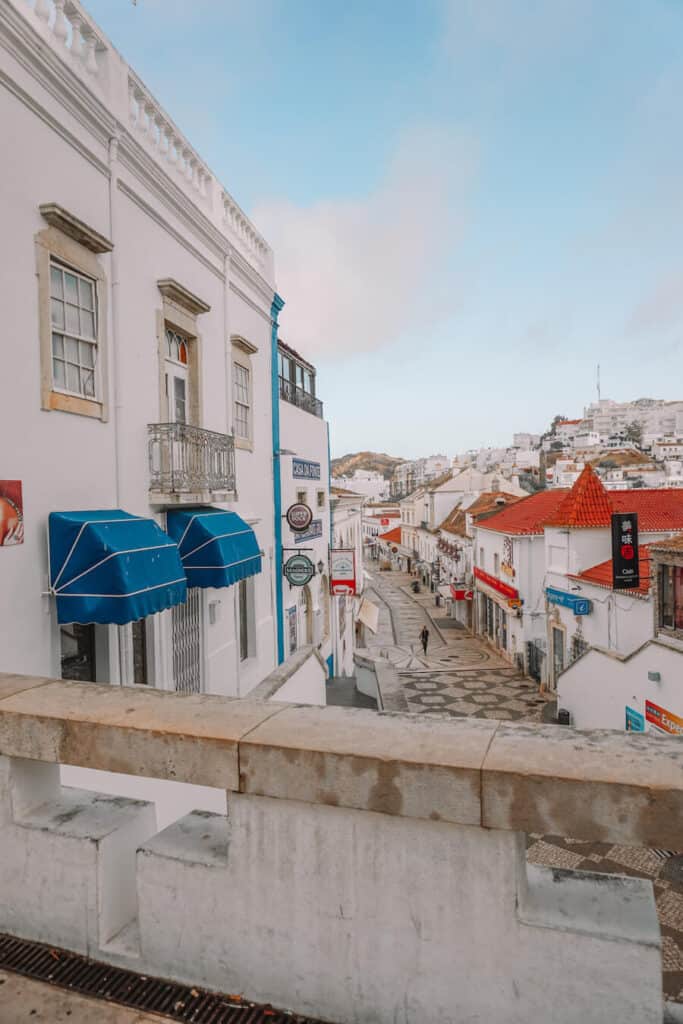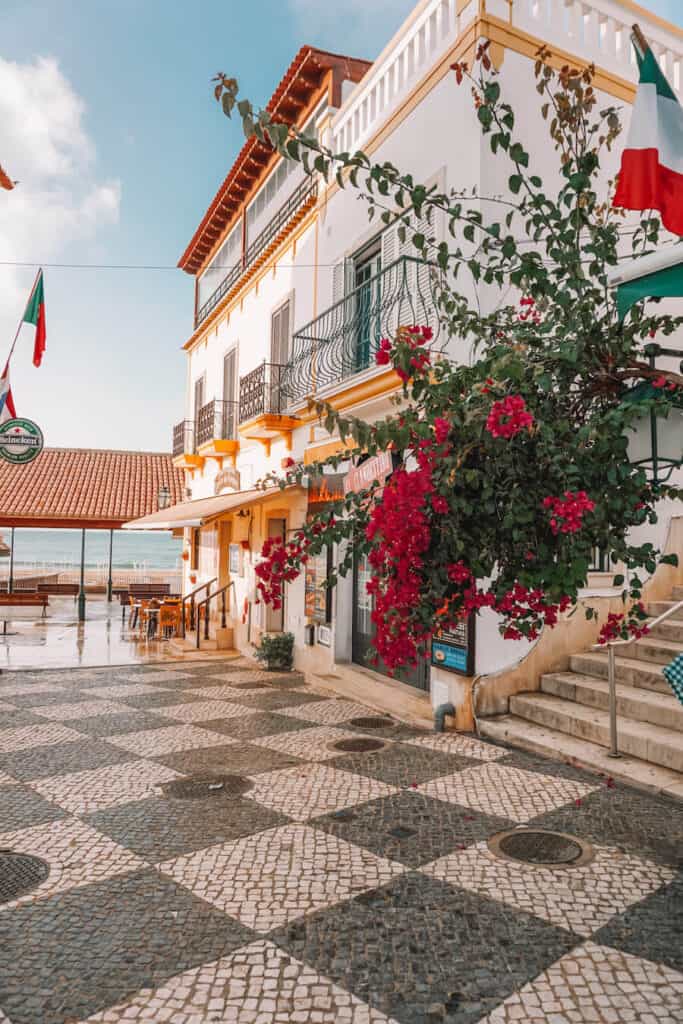 Here is a small guide to the old town. The main street full of restaurants, cafes, and bars is 25 Abril. The other main street is 25 October where you can also find some cafes but also various shops selling clothing and souvenirs. These two streets are the busiest ones in Albufeira's old town so if you are looking for something more private you can escape down one of the main small alleys. The old town is also where you will find Candido dos Reis – a street full of bars, pubs, and clubs which come fully alive after nightfall.
---
Relax on the Beach
Albufeira is a beach lover's paradise. There are a ton of beaches that line the shores all with their own unique specialties. There are so many different beaches that it is almost overwhelming to choose which one to go to! Nonetheless, going to a beach is one of the best things to do in Albufeira for soaking up the warm Portuguese sun while feeling the golden sand on your feet as the waves crash against the shore.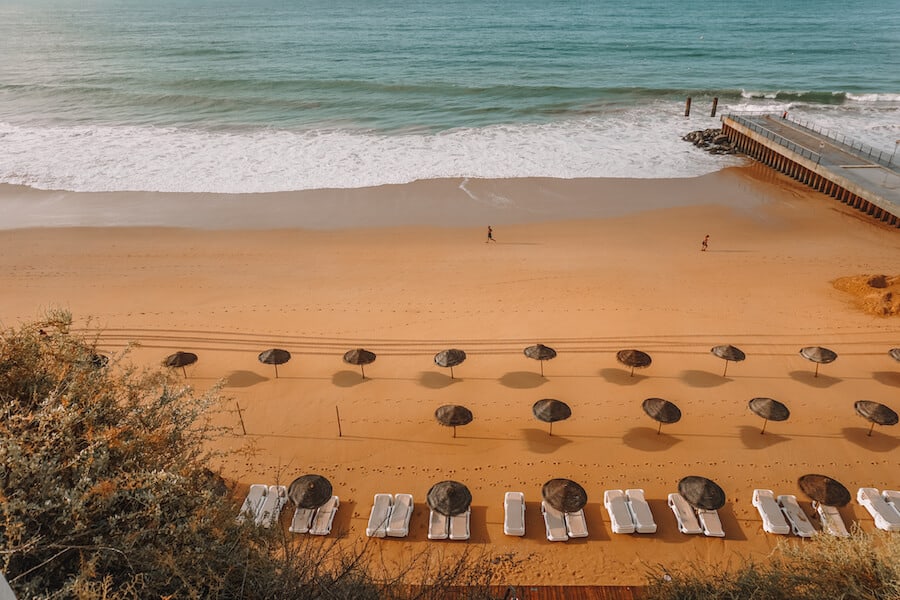 With all the amazing beaches to choose from it can be hard to make a choice on which to spend the day. Here is a quick rundown on some of the best Albufeira beaches:
Praia dos Pescadores – This is a large beach located very close to the old town. Perfect place to visit in close proximity to the town and all it holds.
Santa Eulalia Beach – A great beach for swimming and relaxing on. Located a short distance from the old town.
Praia da Coelha – One of the best beaches in Albuferia. Known for its blue water, soaring cliffs, and golden sand.
Praia de São Rafael – A must-see beach in Albufeira, so beautiful in fact, it is next on the list of things to do in Albuferia.
Praia da Falésia – The longest beach in Albuferia that you can walk along for ages without reaching an endpoint.
---
Admire the Stunning São Rafael Beach
São Rafael Beach is one of the top places to venture to from Albuferia. This beach is quaint but full of beauty. There is a small restaurant on the shores and plenty of soaring, golden-colored cliffs that are specific to this region. A visit here can be spent relaxing on the sand and enjoying the water. Or you can climb the rocks and enjoy the stunning views.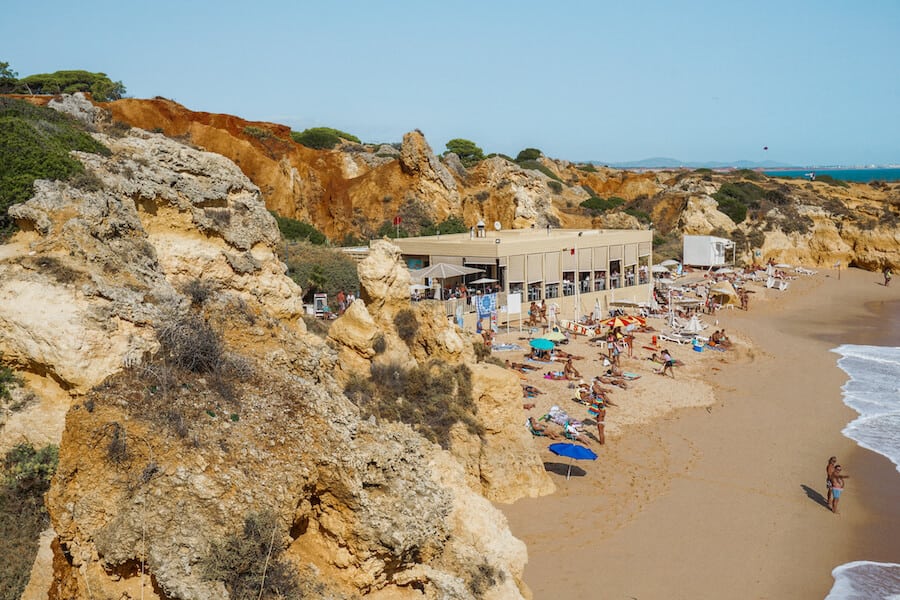 The views of the beach and unique rock formations are the main reason people flock to São Rafael Beach. There are walkways all around this beach that allow you to admire various different viewpoints of the beach, water, and surrounding area. It is the perfect place to explore to see and experience the Algarves beautiful natural rocks.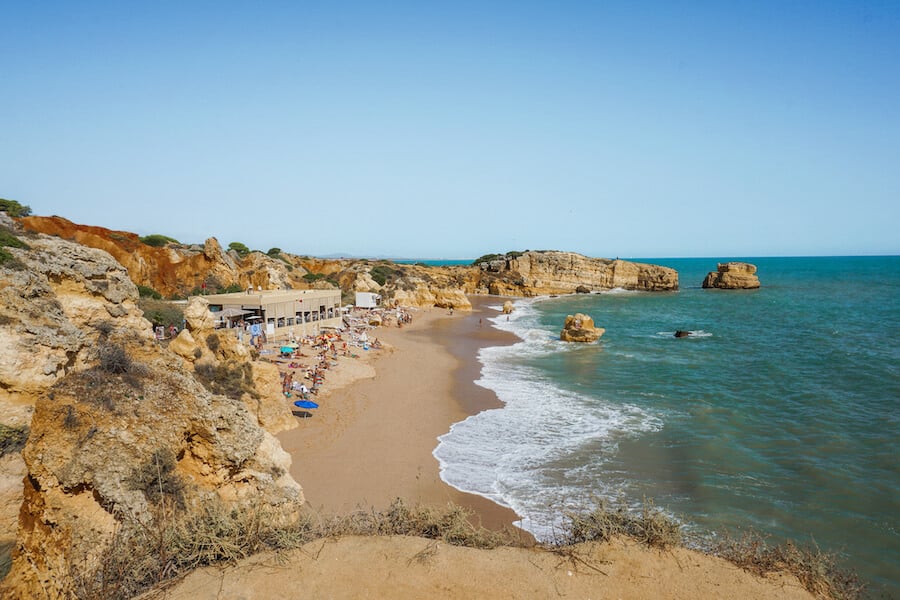 You can get here either by car or walking. Walking to this beach from Albufeira's old town takes around 40 minutes and brings you by the famous marina with the rainbow houses (to be discussed later in this post). While an uber costs around 3euros from the old town to São Rafael Beach.
---
Take a Boat Tour
Albuferia's location along the Atlantic Ocean shoreline provides ample opportunity for boat tours! Boat tours are a great way to see the unique and diverse landscape of Albuferia and other areas in the Algarve. Luckily, there are plenty of boat tours to choose from all offering different sights and attractions to see. Below are some great options.
Enjoy the Vibrant Nightlife
Albufeira is the best place to visit in the Algarve if you are looking for a vibrant and exciting nightlife scene. There is a street called Candido dos Reis which is packed with bars, clubs, and pubs that are always full of people listening to good music drinking cheap tasty drinks.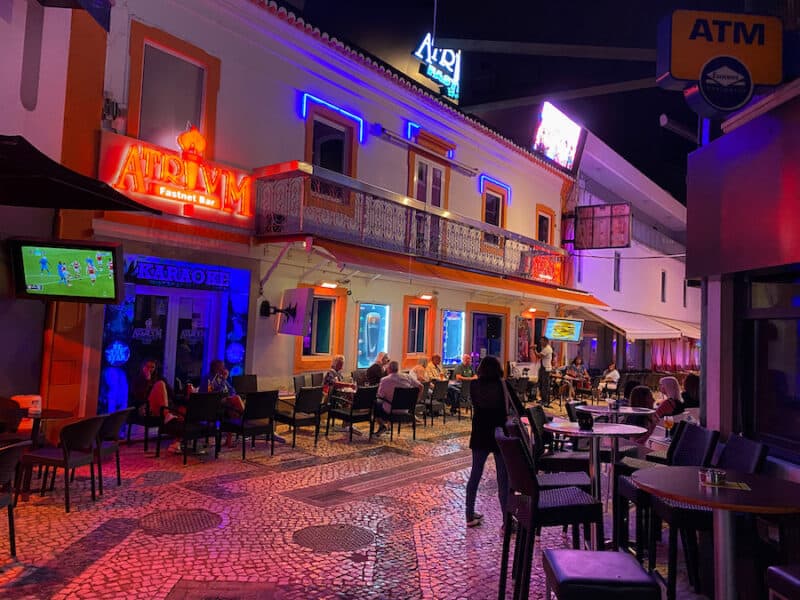 ---
Go on a Day Trip
Albufeira is located along the stunning Algarve region of Portugal. It sits near many other stunning cities and towns that are well worth visiting on a day trip. No trip to the Algarve is complete without seeing a few of the top cities and attractions, which is why going on a day trip is one of the top things to do in Albufeira. Below are the top two-day trip destinations from Albufeira that are just as stunning and magical.
To Faro
Faro is the capital of the Algarve region and where the airport is located. This is one of the most popular day trips from Albufeira due to its close proximity and array of offerings. Here you will find an old town closed in by ancient walls, cobblestone streets, and historic squares.
To Lagos
Lagos is one of the most popular and famous destinations in the Algarve. Plus one of the most beautiful places in Portugal. This is where you will find the most extreme rock formations with huge cliffs and stunning blue waters. The coastline of Lagos is absolutely magical and home to some very unique viewpoints and beaches. A visit here will have you falling in love with the unique landscapes of this region.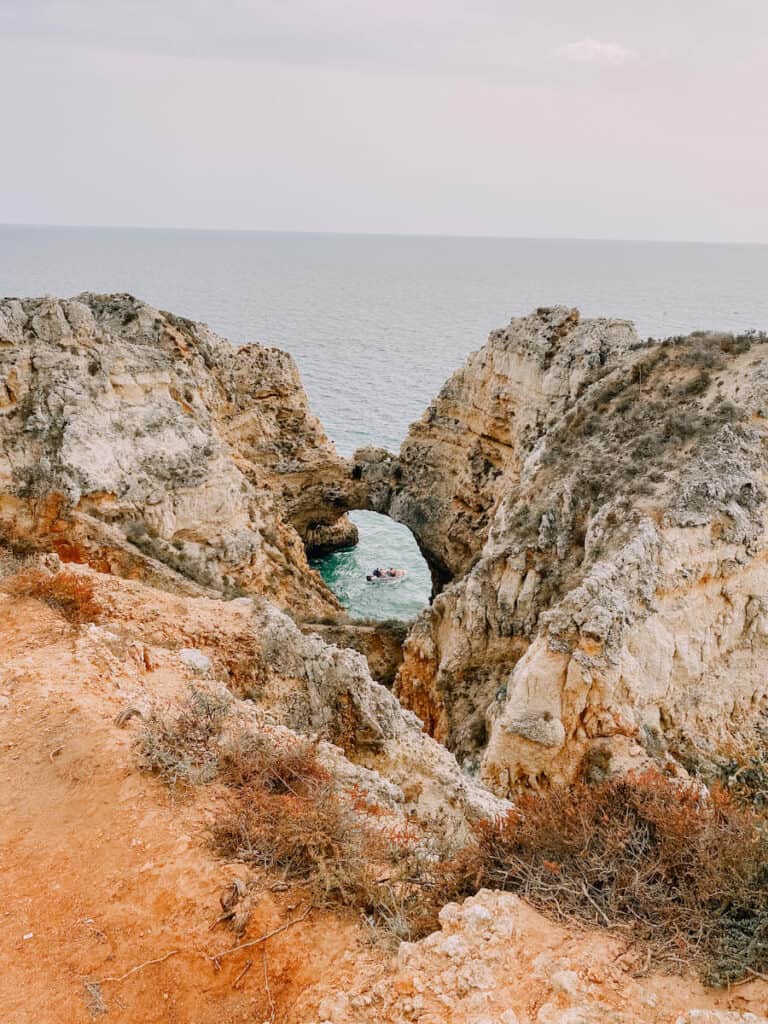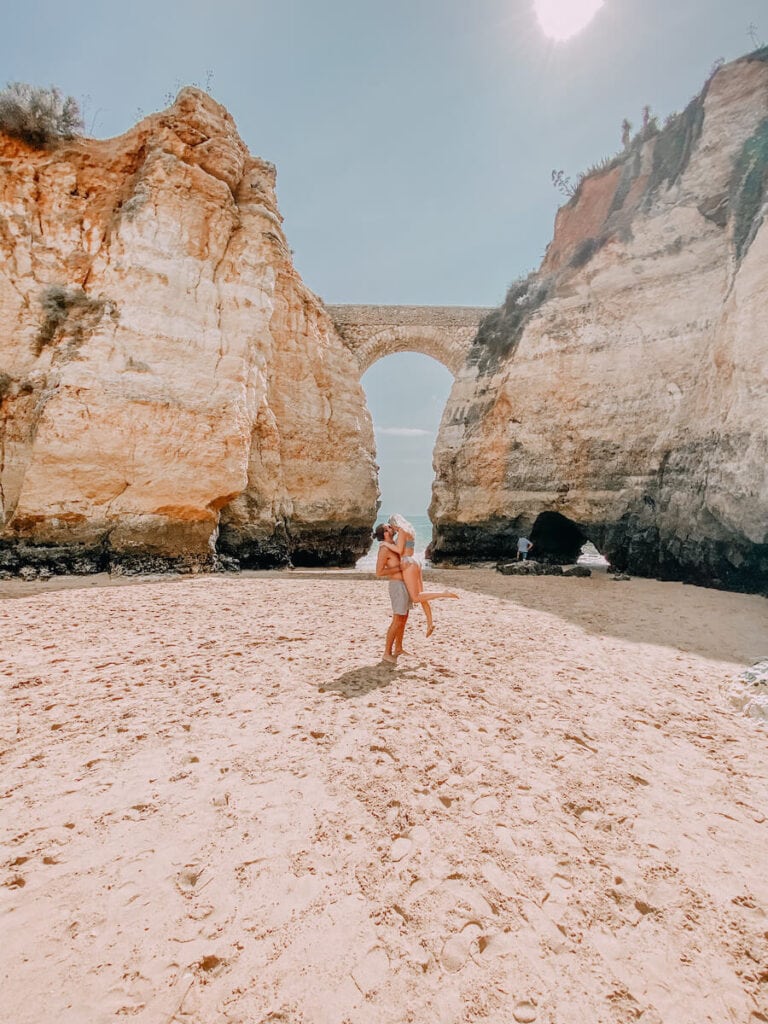 ---
Do Water sports
Albufeira's location along the beach means there are a ton of opportunities to join in some water sports! Water sports are very popular here which is perfect for anyone looking to add some adventure to their visit. Some water sport activities you can do are parasailing, tubing, jet skis, kayaking, paddle boarding, surfing, and more.
---
Explore the Coastline
Albufeira's coastline is magnificent. Walking along the coast in all directions will show you the true beauty of this region and you will surely be amazed. Talking a coastal walk along the beaches and through the coastal streets is one of the best things to do in Albufeira.
The best time to walk along the coast is early in the morning before the beaches are full of people and the streets are still asleep. During this time you can enjoy the calm serenity of the coast to yourself. Plus, you can find some additional small beaches to claim as your own!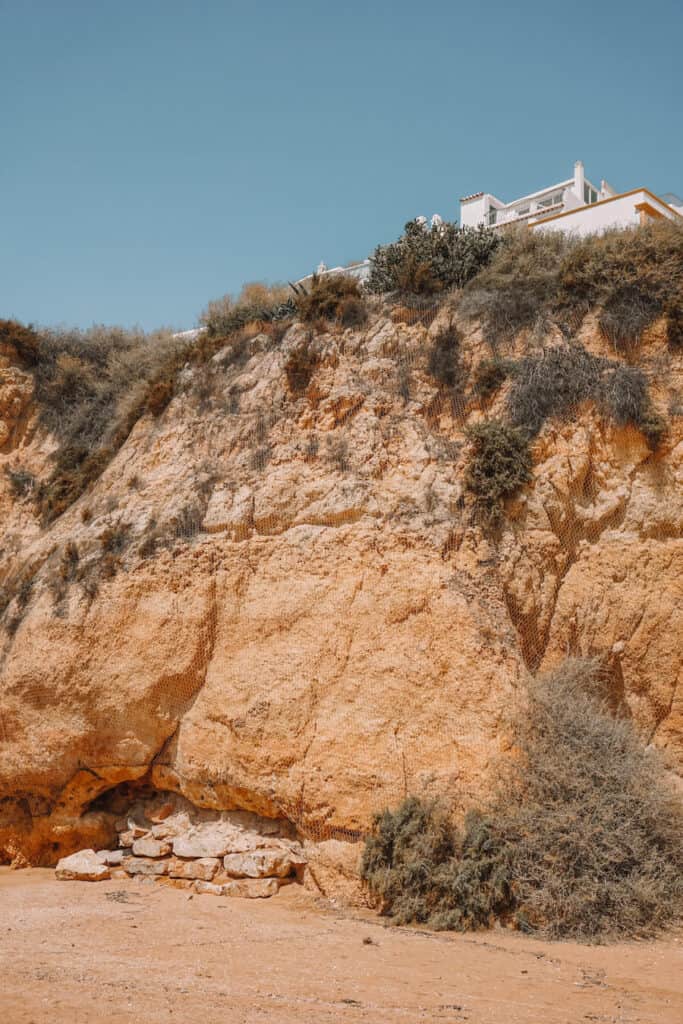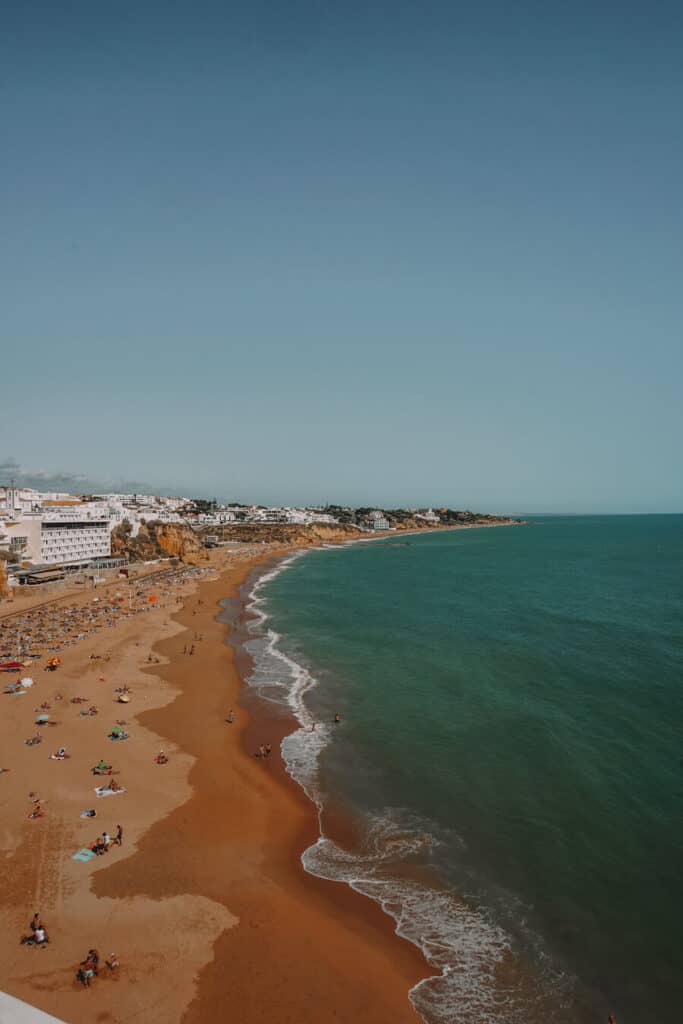 ---
View the Colourful Houses at Albufeira marina
A visit to the unique and interesting marina is one of the top things to do in Albufeira. This marina is considered one of the best in the country and is full of exciting sights to see and discover. It was built in 2009 and is located just 1.7km west of the Albufeira old town. The walk from the old town to this marina is quite enjoyable and it is also on the way to beaches like Sao Rafel.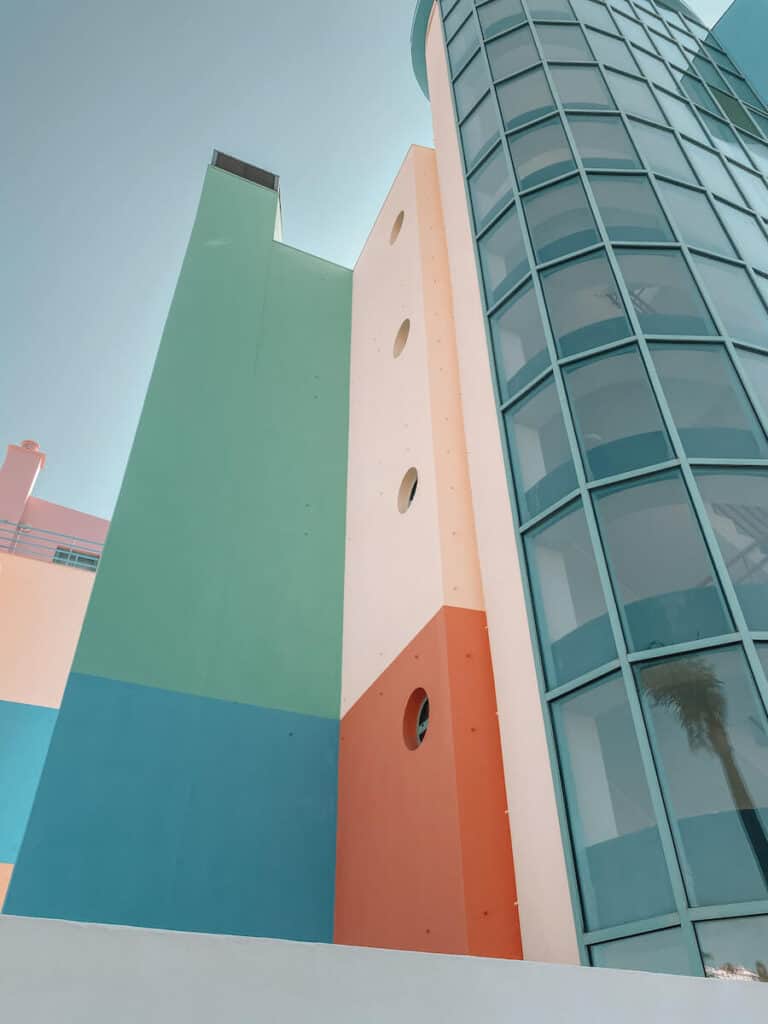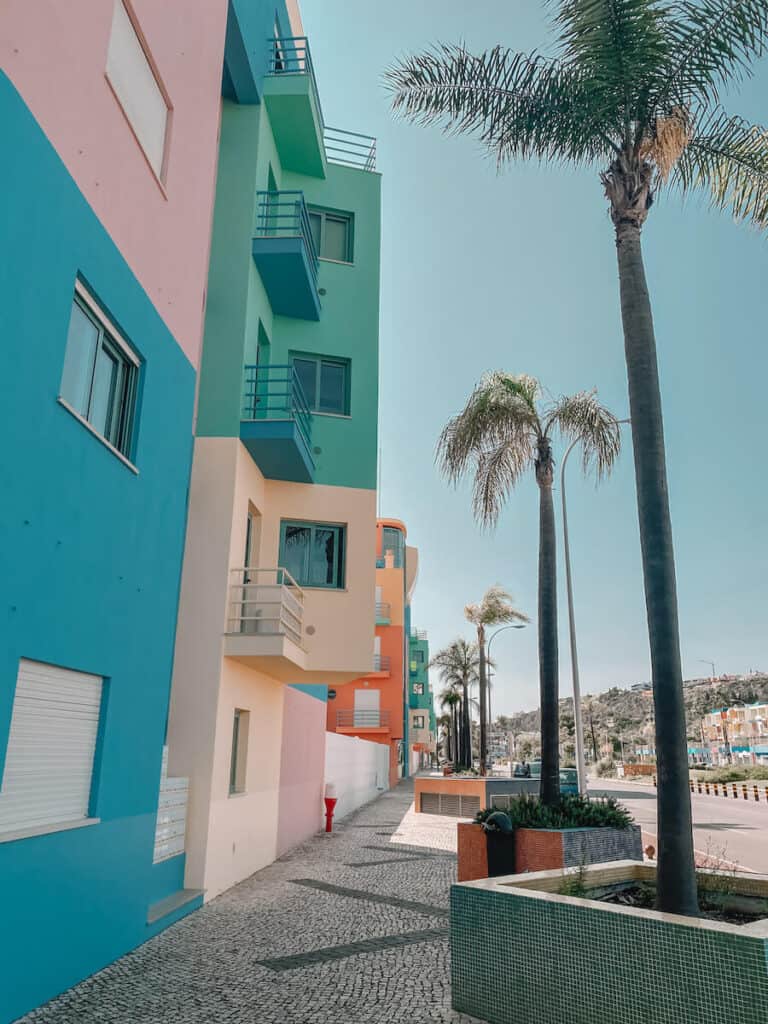 A visit here is especially nice when it is raining because there are plenty of indoor things to do. Plus, the environment and activities are family-friendly; think go-karting and bowling. Beyond the things to do, just seeing the colorful houses and admiring their uniqueness is wonderful.
---
Admire the Beach from Above
One of the nice things about Albufeira is that the city is very hilly and you can find various points in the city that offer stunning lookouts. The nicest lookouts are over the beach where you can see the stretching sand and whitewashed buildings in the distance. You can find these lookouts to admire the city from above all around just by exploring the streets. This is one of the best things to do in Albufeira in the morning when no-one is out and you can admire the peacefulness of this city.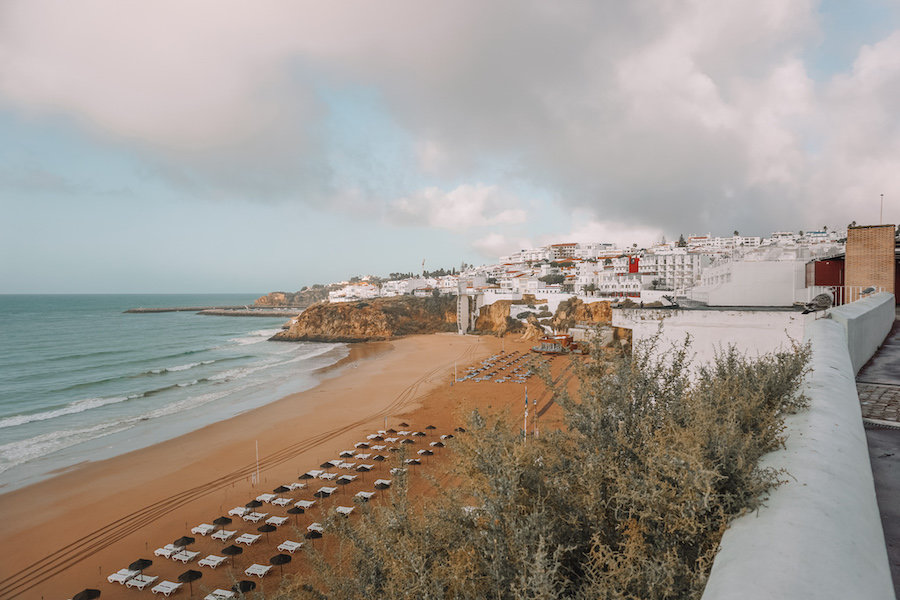 ---
Watch the Sunset
Watching the sunset behind the whitewashed buildings in Albufeira is magical. The best part is there are various high points in the city where you can sit and watch as the sun descends and the sky turns a fiery red-orange-pink. One of the best places to watch the sunset in Albufeira is from the platform up the elevators at the end of 25 Abril. This viewpoint is called: Pau da Bandeira viewpoint.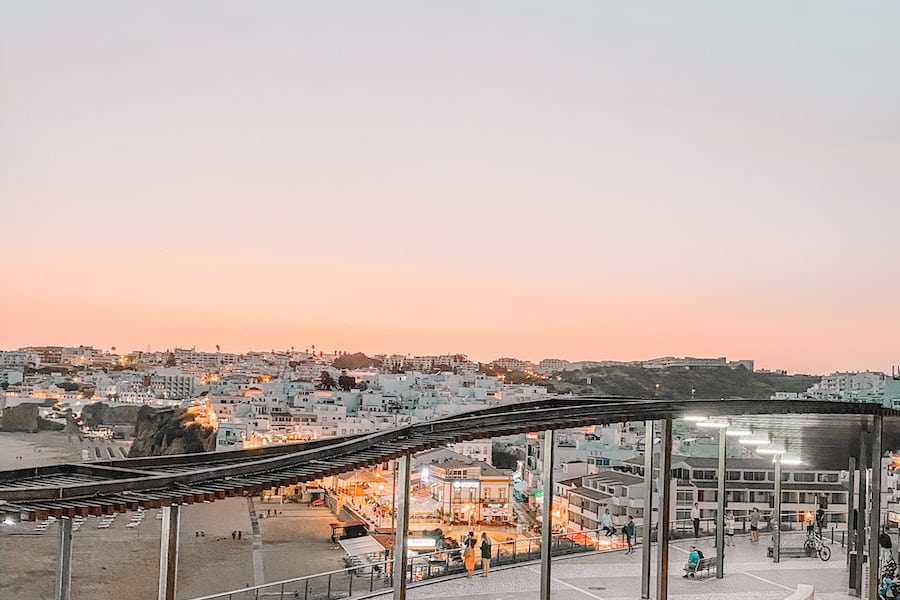 ---
Eat Local Food
While traveling one of the best ways to immerse yourself further into the place your visiting is by trying the local foods. In Albuferia the most popular and local dishes mostly contain fish or some kind of meat element, and since I am a vegetarian I don't eat these things. However, there are some dishes without meat and fish that are special to the destination like:
Couvert: This is a start that may consist of olives, bread, or cheeses.
Dom Rodrigos: A pasty consisting of fios de ovos, egg yolk, cinnamon, and almonds.
Wine: This region has some specialty wines that are worth indulging in.
Enjoying some of these local dishes, and some other ones depending on your diet, is one of the best things to do in Albufeira.
---
Go Shopping
The main shopping street in Albuferia is 25 October. On this street and various other small streets in the city, you will find a ton of shops and even local boutiques. If you are looking for new clothing, shoes, or accessories you can spend some time strolling the streets and wandering into these shops to discover their offerings. This is also a good time to pick up a local souvenir to bring home.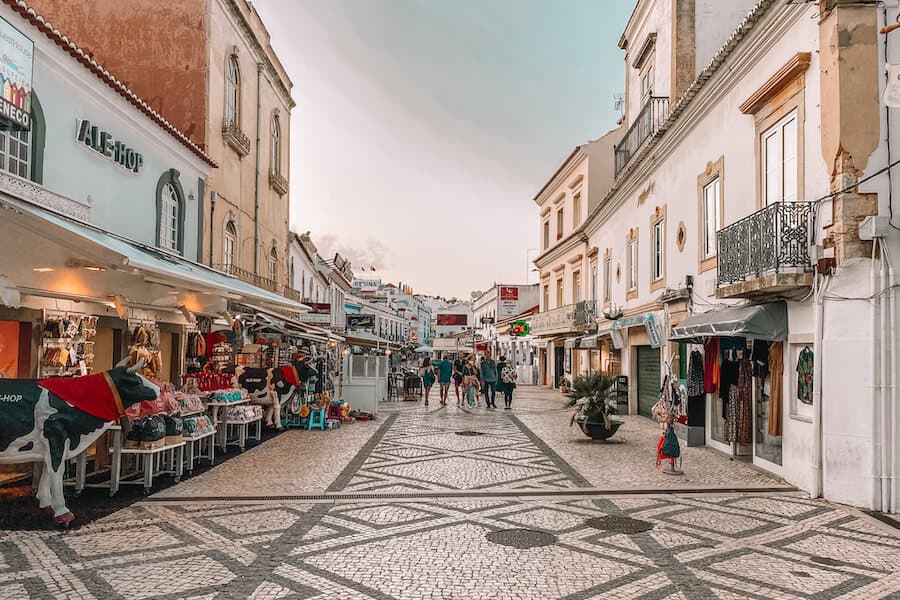 ---
Enjoy Wine Tasting
Going wine tasting in the Algarve is one of the top things to do in Albufeira. Portugal is the producer of some very nice wines that have gained fame around the world. The most popular wines are the port wines that originate from Porto, Portugal. However, the Algarve has been producing new wines in recent years, and visiting the wineries and sampling them is the perfect way to spend a day.
---
Go Dolphin Watching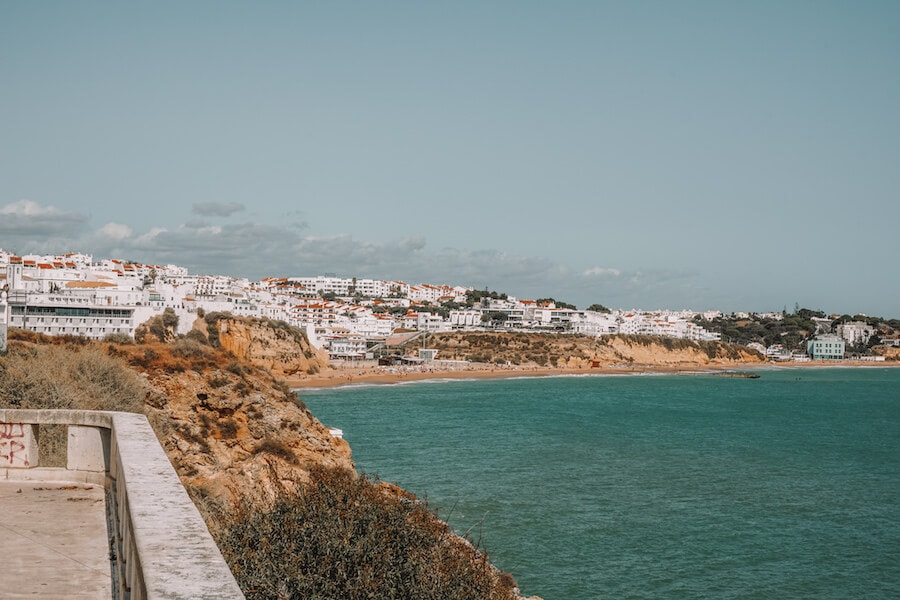 Albufeira is located along the Atlantic Ocean which means various types of aquatic animals are swimming around, especially dolphins! There are always plenty of dolphins exploring this region and going on. a spotting tour is one of the best things to do in Albufeira. You can embark on a dolphin tour from March to November on a mission to spot some of these beautiful animals. However, the best months with the highest probability to spot dolphins is June – September.
---
Have a Drink with a View
Albufeira is absolutely stunning, there is no question about it. One of the best ways to admire the beauty of the city is by sitting on one of the many restaurant patios and admiring with a drink and some food. There are plenty of restaurants with seafront views and street views that will have you looking on while admiring the beauty of this region.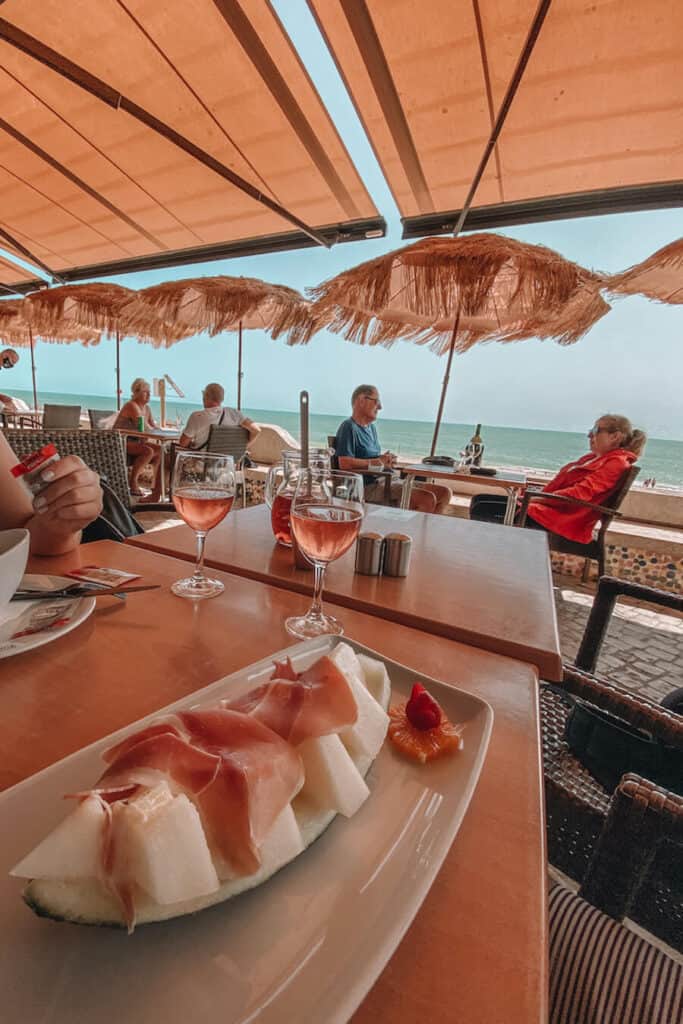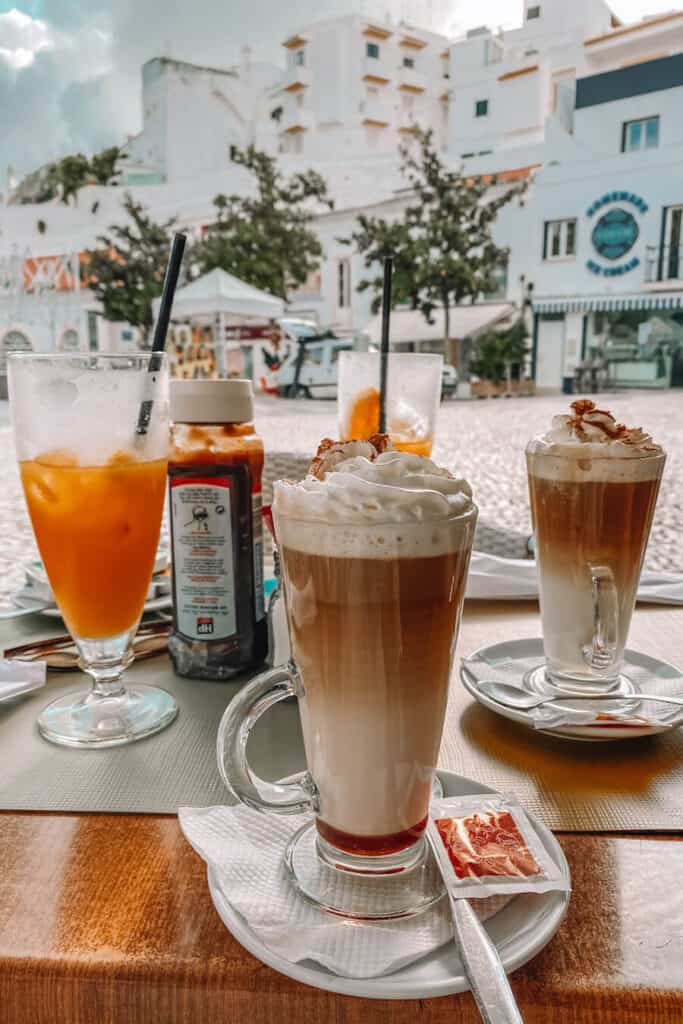 If you are looking for a more high-end dinner or drink experience I suggest you head to The Ruin, pictured below. This is a beachfront restaurant with an atmosphere and view like no other. It is the perfect place to grab a drink, and even dinner, on a warm evening while watching the ocean ahead.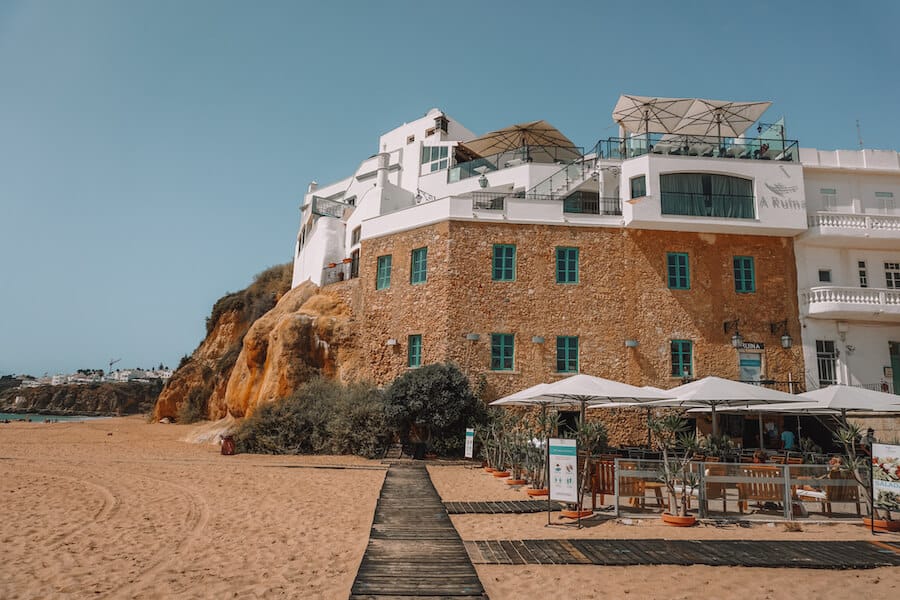 ---
Go Golfing
Albufeira is home to some of Europes top golf courses. All around the Algarve region you will find wonderful golf courses that are perfect for enjoying a day outside engaging in friendly competition. If you are a golfer this is one of the best things to do in Albufeira, and even if you are new to golf, it is a nice adventure to join.
---
Indulge in Gelato
You will find gelato stands in abundance in Albufeira and one a hot day a cone or two is needed. Every few streets you can find a gelato stand with rows on rows of unique and delicious flavors. Although it isn't Italy, eating a fresh gelato on a warm day is one of the best things to do in Albufeira.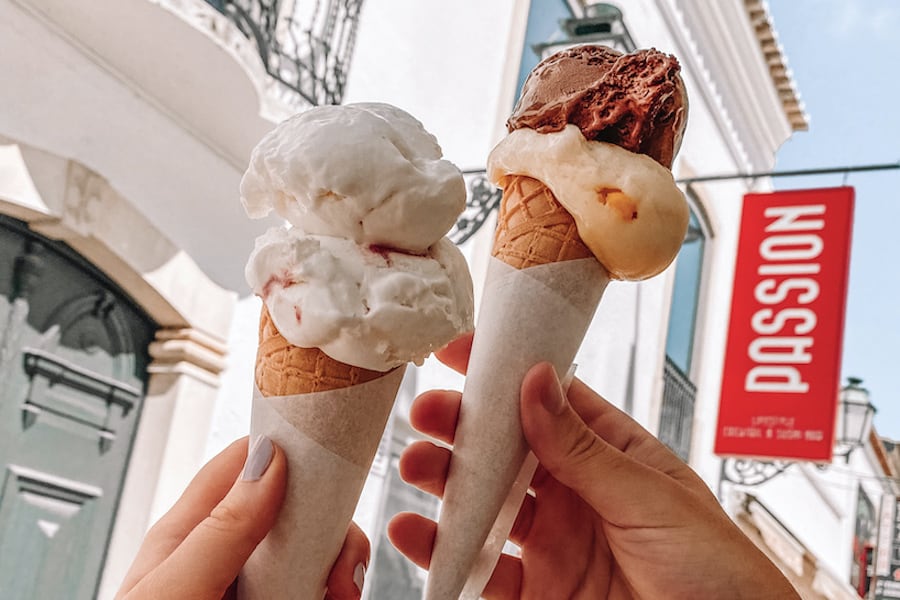 ---
When to Visit Albufeira
The best time to visit Albufeira is during the shoulder months of April – May, and September – October. During these months the weather is still warm and enjoyable but with fewer crowds than in the summer months.
---
Where to stay in Albufeira
The best place to stay in Albufeira is in the old town. In the old town, you are in close proximity to all the activities such as the best restaurants, the beaches, and shops. While I stayed in Albufeira I opted to stay in an Airbnb in an apartment with a beach view. This was super enjoyable to be able to wake up hearing the waves and watching the sunrise. The exact Airbnb I stayed in was this.
Below is a map of some accommodation options in Albufeira via booking.com.
---
How to get to Albufeira
The best way to get to Albufeira is by taking a plane to Faro Airport and hiring a driver to bring you to Albufeira. You can look online for companies to hire a driver or set one up through your accommodation.
---
What are the Best Day Trips from Albufeira
The best day trips from Albufeira are:
Dolphin sightseeing
Bengal caves
Lagos
Faro
Coastline boat trip
---
Top Albufeira Tours
---
Travel Insurance
It is important to have travel insurance before traveling. It's the number one thing you should always pack before traveling that can save you a lot of money, time, and stress. World Nomads is a popular Travel Insurance choice. Enter your details below to get a free quote!
---
There are so many amazing things to do in Albufeira, so much so, that choosing can be the hard part. However, with this list, you can narrow down your choices and find what suits you as a traveler best.
Like this post? Pin "Things to do in Albufeira" for later!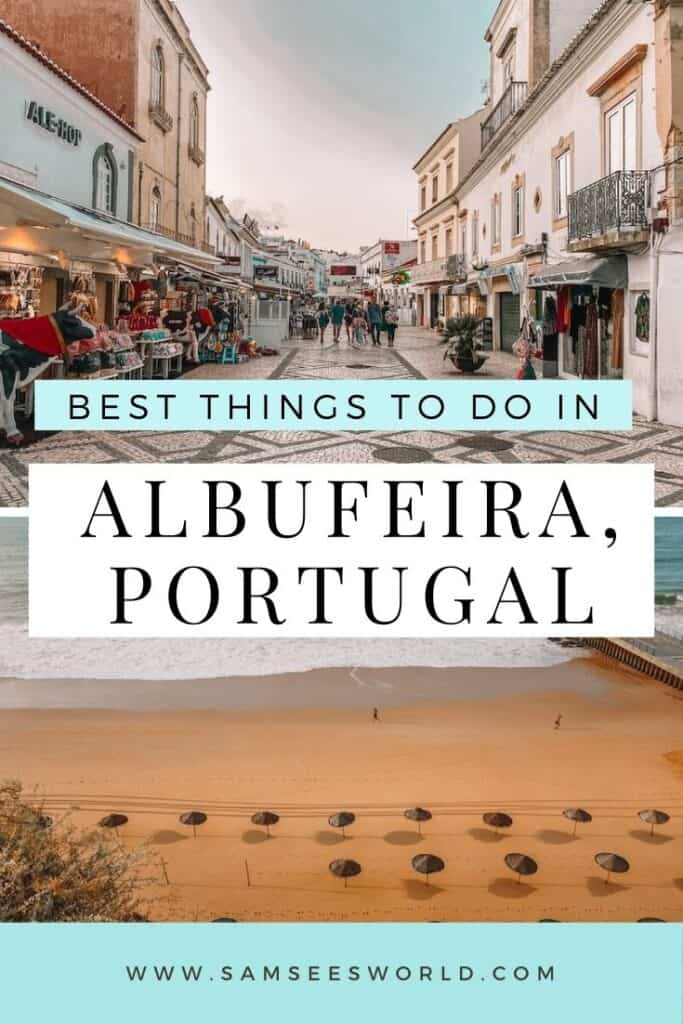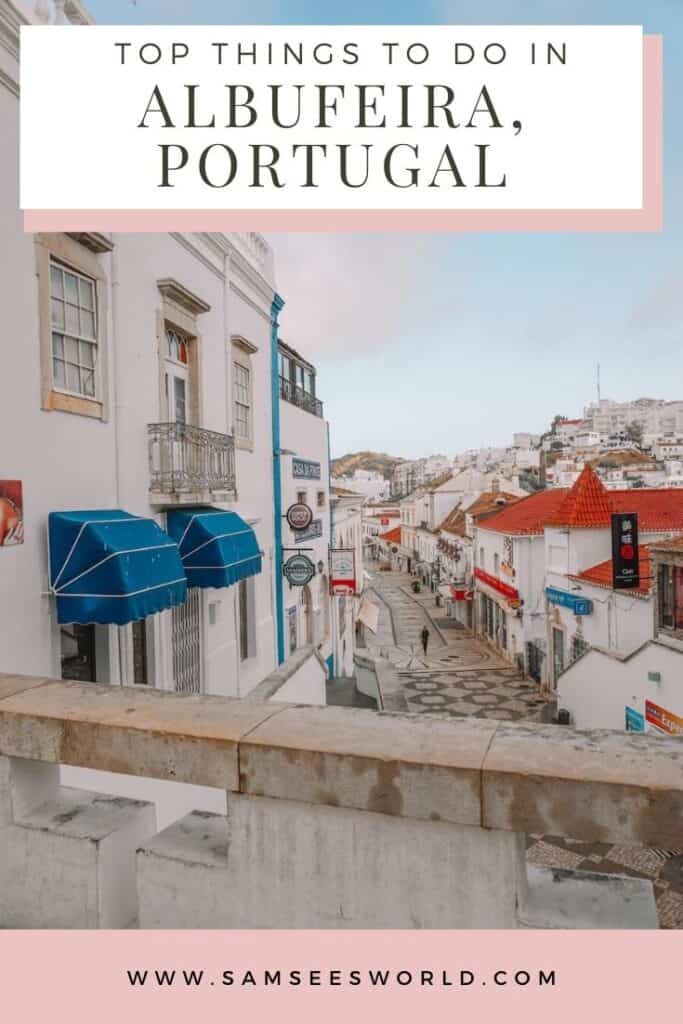 Love,
SSW