Are you craving a visit to one of the most beautiful beaches in Greece? Then look no further than paradise beach Corfu! This is one of the most magical secret beaches in Corfu that everyone must take a trip to.
Corfu is a beautiful island in Greece located just a short distance from Albania. It is known for its intense landscapes, bright blue waters, and unique beaches. While in Corfu heading to some of the island's beautiful beaches is a must, and one of the top options is Paradise Beach!
Discover everything you need to know about Corfu paradise beach below.
Read More: Best Beach Captions for Instagram
(Disclaimer: Some links in this post may be affiliate links, meaning if you click on the link and make a purchase, I receive a small commission. This is at no extra cost to you and you may even receive a small discount. See disclosure for more information. As an Amazon Associate, I earn a small commission from qualifying purchases.)
What is Paradise Beach Corfu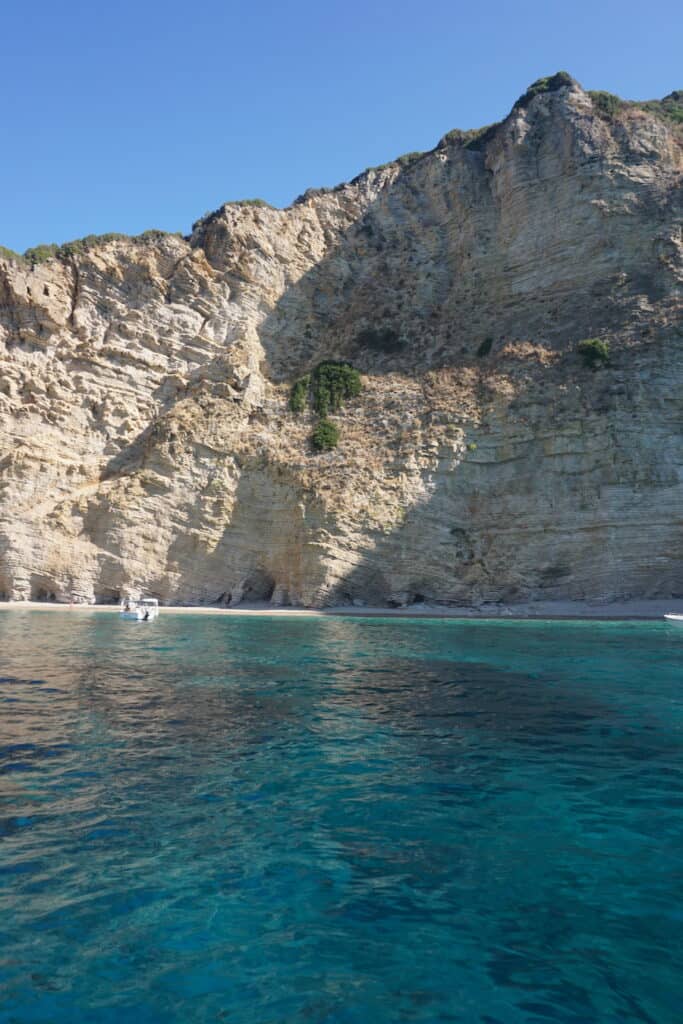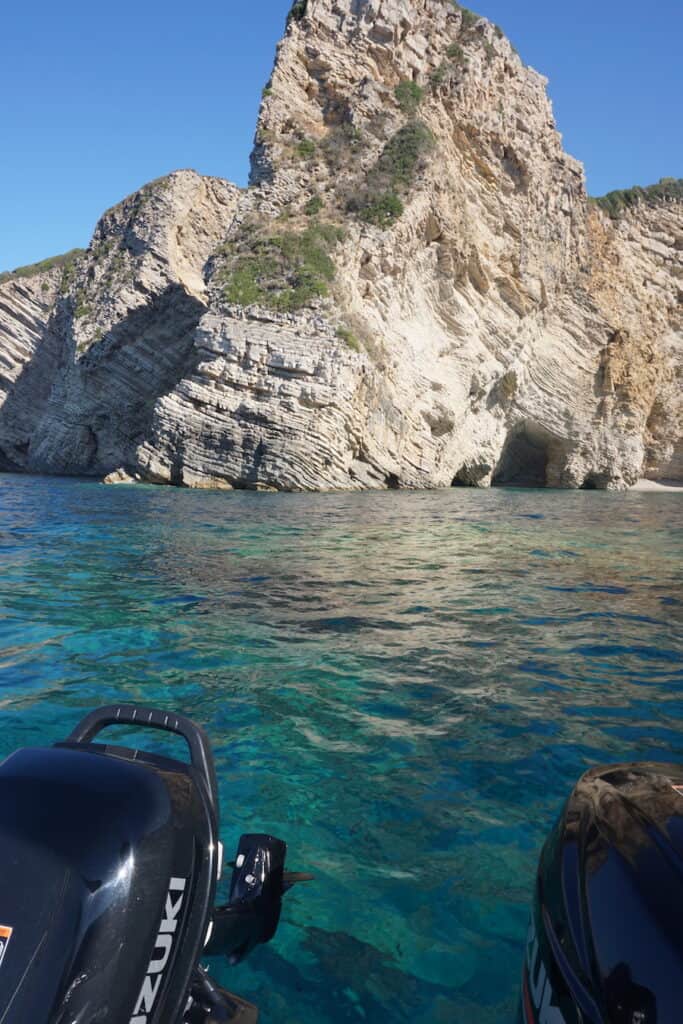 Paradise Beach Corfu is a beautiful beach located along the west side of the island. It is known for its stunning blue waters, impossibly high white cliffs and scenic views in all directions. This is one of the top tourist attractions in Corfu and a place all visitors of the island lust to visit. It is not the easiest to reach but upon arrival, you will be welcomed by beauty beyond repair.
---
How to Get to Corfu Paradise Beach
Paradise beach is only reachable by boat.
The best way to get here is to rent a boat from Paleokastritsa and drive there to enjoy its beauty. Paleokastritsa is a small village along the coast of Corfu with a stunning look and feel. Here you can find numerous boat rental companies that offer boats you can rent on your own or with a skipper.
In Corfu, you can rent a boat under 30 HP and drive it without a boating license. This means you can navigate your own way through the Corfu Sea and enjoy the beautiful sites on your own. From Paleokastritsa one of the top spots to anchor is Paradise Beach Corfu.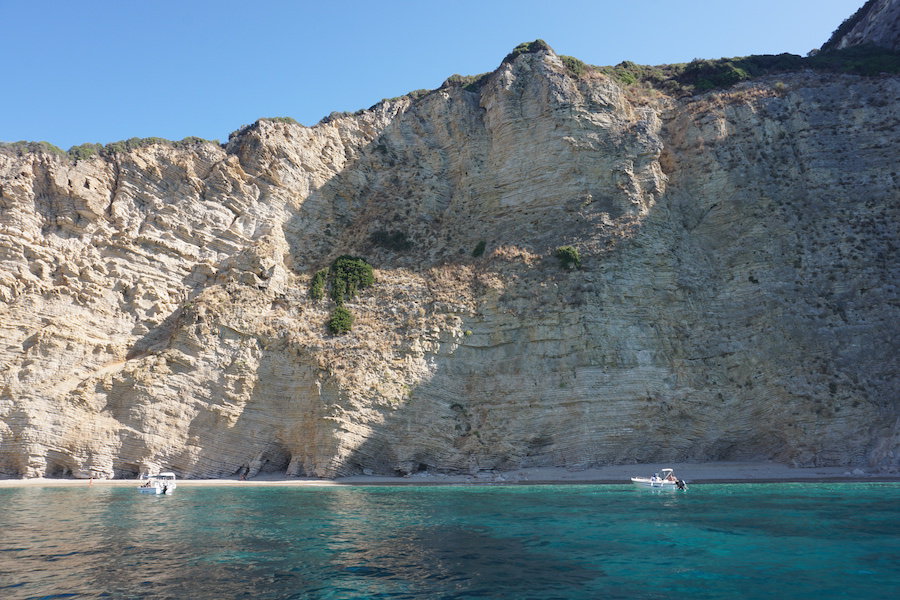 By 10 AM you will see plenty of boats anchoring in the water to admire the area. However, most boat rental companies will tell you to anchor in the water and swim to the beach as parking onshore is not allowed. If you do go on the beach beware of where you sit on the sand as rocks have been known to fall in some areas which can seriously injure you.
---
Tips for Visiting Corfu Paradise Beach
Some of the top tips for visiting Corfu Paradise Beach are as follows:
Get here early: the water around the beach fills up very fast with other people and if you want to enjoy it with fewer boats earlier is best.
Ask the boat rental company or tour company you visit with for information on where to sit on the beach. The falling rocks in some areas make those very dangerous and by knowing where they are you can avoid them.
If you drive your own boat keep an eye out for underwater rocks. There are some huge rocks just slighltly under the water which are extremely dangerous! Once you start getting close to the beach slow down and keep an eye out.
Bring snacks and drinks: This is a remote place so packing your own snacks and drinks is essential.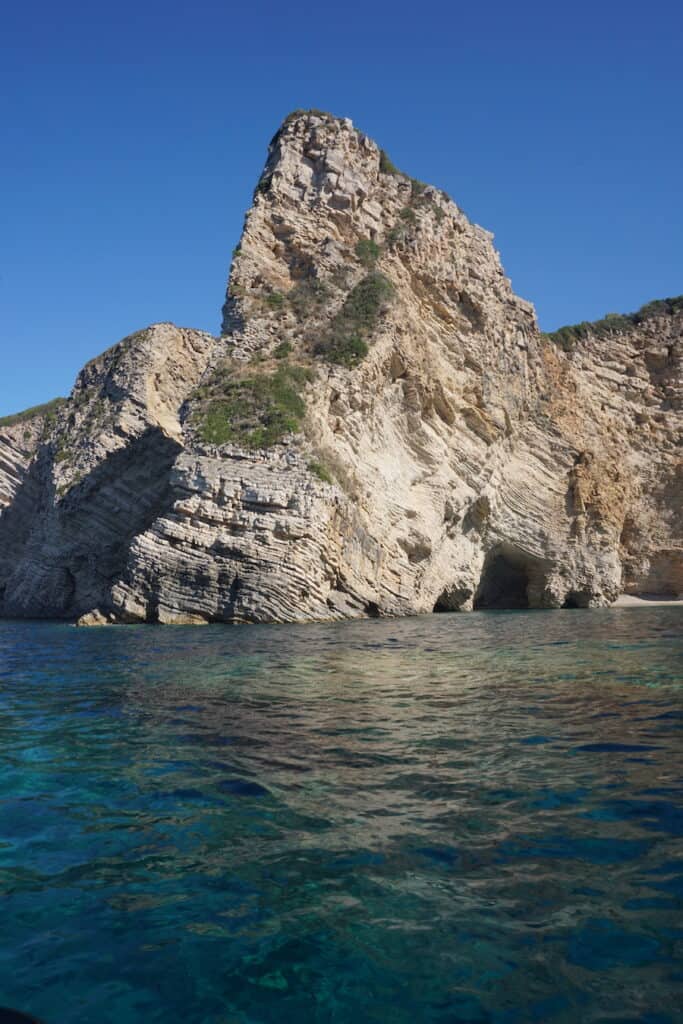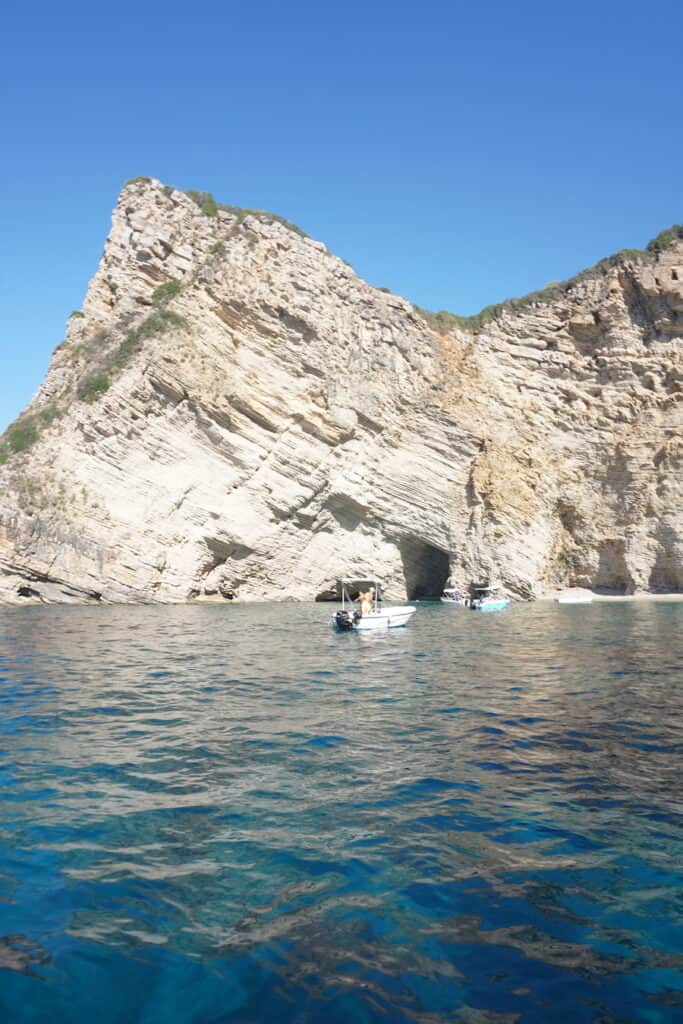 ---
Where to Stay Near Paradise Beach in Corfu
The best place to stay to be near Paradise beach is Paleokastritsa. Not only is this one of the best places for Paradise Beach, but it is also one of the most beautiful villages in Corfu with tons of other top attractions all around it. Staying here offers the ultimate Greek Island getaway.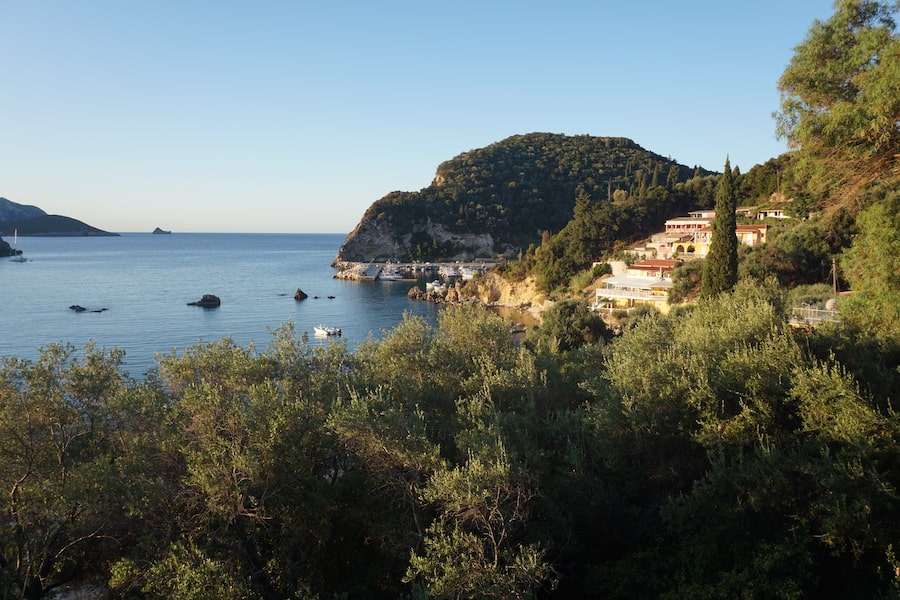 ---
Are you craving a visit to the stunning Paradise Beach now? Use this guide for a smooth and seamless journey to the beach and back for one of the most magical experiences in Greece!
Love,
SSW