Searching for the best time to visit Jordan? Keep reading!
Jordan is one of the most historic and mesmerizing countries in the middle east. It is known for its beautiful landscapes, many archaeological sites, friendly people, and amazing cuisine. The climate here is very different than you might expect – with expected high temperatures but also unexpected low temperatures. Planning your visit to Jordan during the best times for your specific travel needs is essential.
Keep reading to discover the best time to visit Jordan!
(Disclaimer: Some links in this post may be affiliate links, meaning if you click on the link and make a purchase, I receive a small commission. This is at no extra cost to you and you may even receive a small discount. See disclosure for more information.)
Overall Best Time to Visit Jordan
The best time to visit Jordan is from March-May and September-November. These months welcome attractive weather conditions with the warmest, sunny days right in between the cold winter and the scorching summer. The temperatures in these months range from 16°C – 37°C and vary depending on where you are in the country.
March-May and September-November is the best time to plan a visit to Jordan to get the most of all the outdoor activities.
---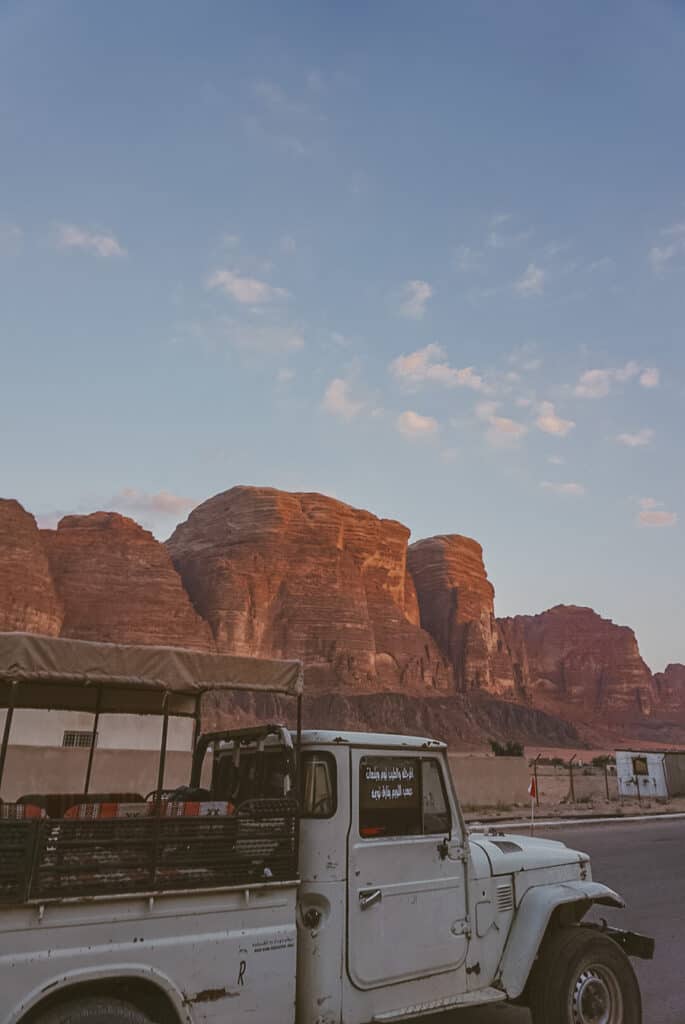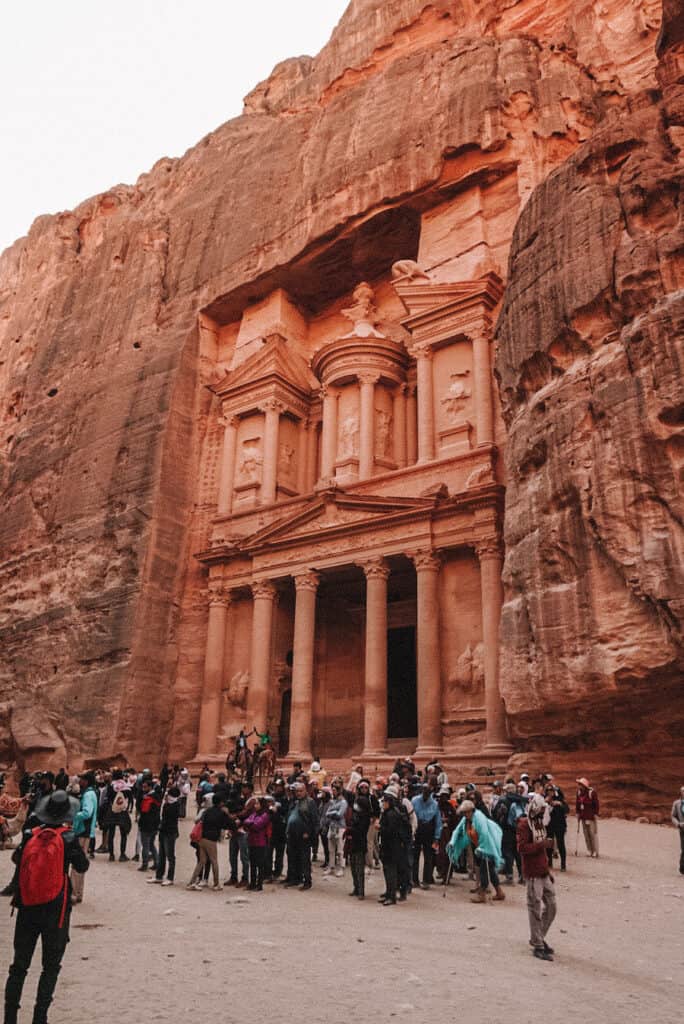 Best Time to Visit Jordan for Optimal Weather
The best time to visit Jordan for the best weather is March-May and September-November.
With limited rainfall and sunny days, these months are perfect for outdoor activities and enjoying the many outdoor attractions in Jordan. It is important to note that for a small country, the temperatures vary greatly from place to place in Jordan.
For example, I woke up in Wadi Rum with cloudy skies and 15°C then drove to the Dead Dea with sunny skies and 31°C.
| | | |
| --- | --- | --- |
| | Highs | Lows |
| March | 26°C | 16°C |
| April | 31°C | 22°C |
| May | 35°C | 27°C |
| September | 29°C | 37°C |
| October | 26°C | 34°C |
| November | 20°C | 29°C |
---
Best Time to Visit Jordan for Outdoor Activities
The best time to visit Jordan for outdoor activities is in April and October. These months have warm weather ideal for hiking, rooftop bars, camping, and all other outdoor explorations. May and September are also good months, however, some parts of the country can still be quite warm which makes exploring a little more challenging. In like manner, March and November are also good options but you can run into cooler temperatures in some parts of the country.
---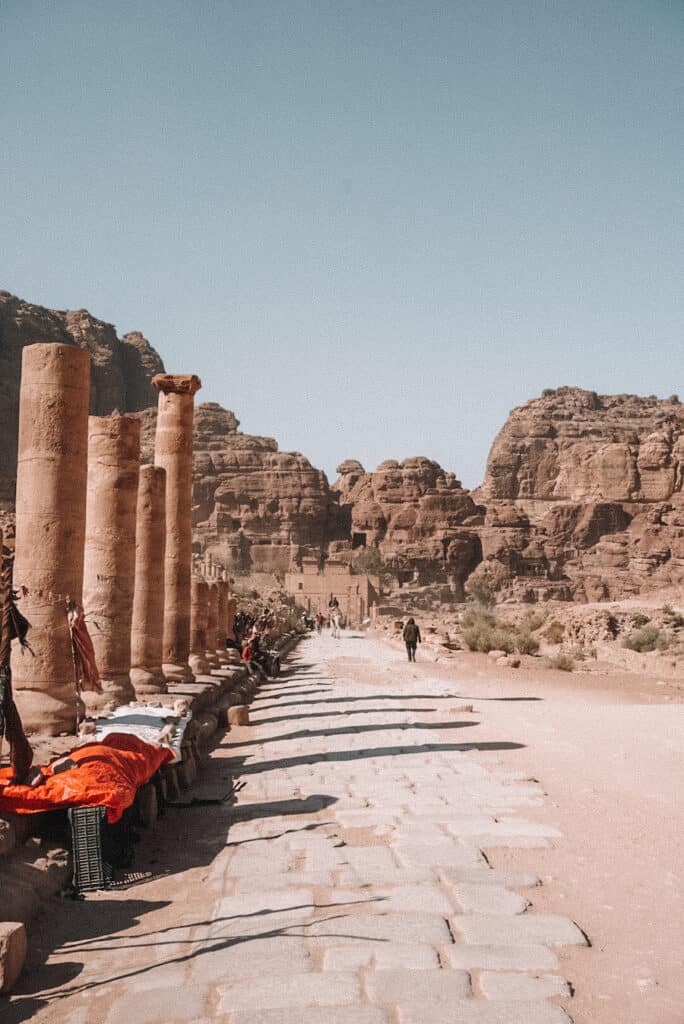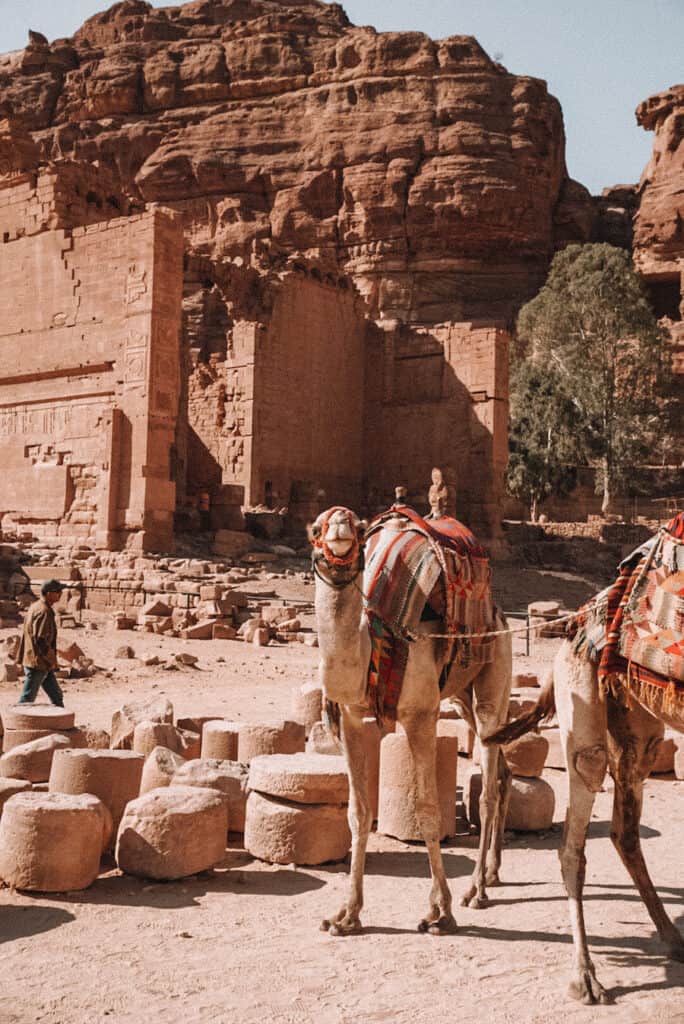 Best Time to Visit Jordan for Budget Travelers
The cheapest time to visit Jordan is during the low season from December to February. These months are the wettest months of the year with the lowest temperatures so you will find much lower prices for hotels and tours. Expect lows of 13°C and some rainfall (75% of Jordan's yearly rainfall comes during this period).
Pack for wet and cold weather and be flexible with your tours and itinerary to account for unfavorable weather conditions.
---
Visiting Jordan During Ramadan
Ramadan is a month-long religious holiday for Muslims that occurs every year. This holiday includes fasting, praying, and spending time with family. As a result, opening hours, services and restaurants, and more might be affected during this time.
It is essential to check to see if your dates to visit Jordan overlap with Ramadan to see if visiting during this time is right for you. If you want to visit during this religious holiday read up on a guide to Ramadan in Jordan like this one!
---
Like this post? PIN IT!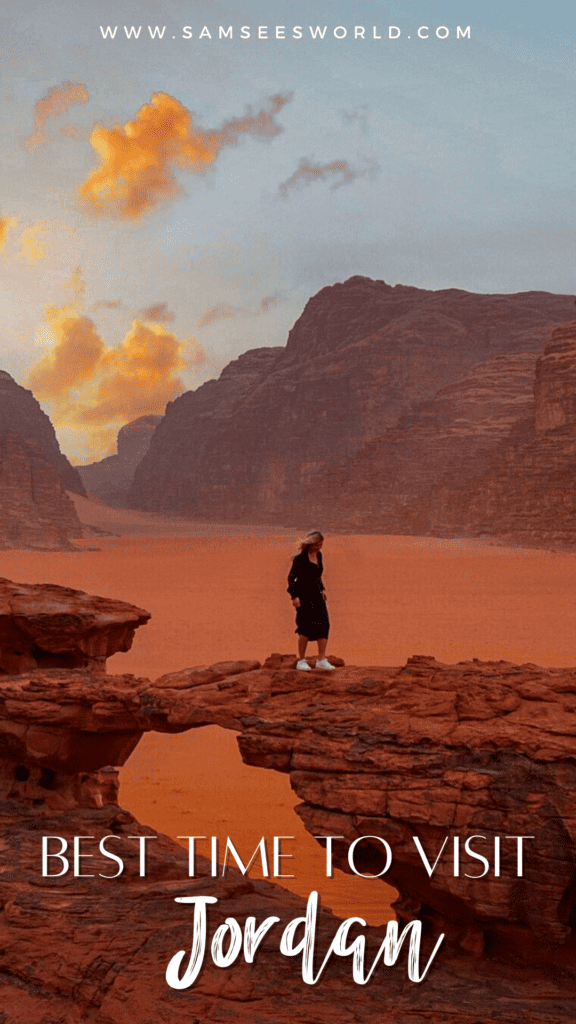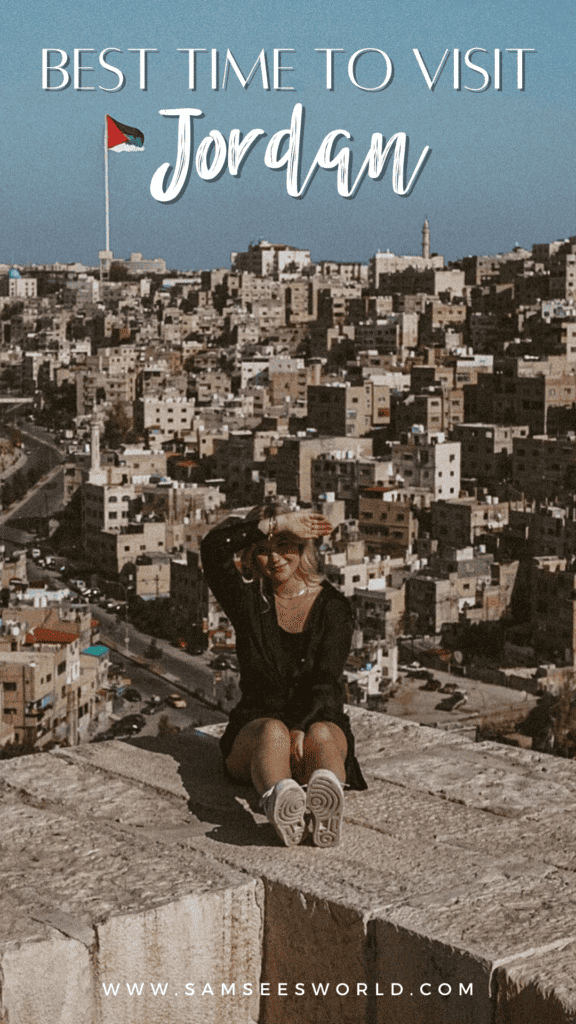 Love,
SSW