Discover the 10 best things to do in Auckland and fall in love with the magnetic capital city of New Zealand.
Auckland is the typical first stop on any New Zealand travel adventure. It is the perfect place to discover the captivating and lush beauty of New Zealand while also enjoying the city and modern comforts. Spending 2-3 days here is just enough time to do some of the top things in the city plus some additional hot spots nearby! Prepare to explore not only Auckland City but also the surrounding islands, beaches, and attractions just a short distance away.
Keep reading for a complete list of the 10 best things to do in Auckland!
(Disclaimer: Some links in this post may be affiliate links, meaning if you click on the link and make a purchase, I receive a small commission. This is at no extra cost to you and you may even receive a small discount. See disclosure for more information.)
10 Best Things to Do in Auckland, New Zealand
Hike to the Top of Mount Eden
The hike up Mount Eden is one of the most popular things to do in Auckland, New Zealand. Mount Eden is an extinct volcano that rises 196 meters above sea level, making it the highest natural point in Auckland. The hike to the top of Mount Eden takes about 20 minutes and is not a difficult hike, but I'd suggest wearing sturdy footwear. Once you reach the top, you will be rewarded with stunning panoramic views of the city and the surrounding areas.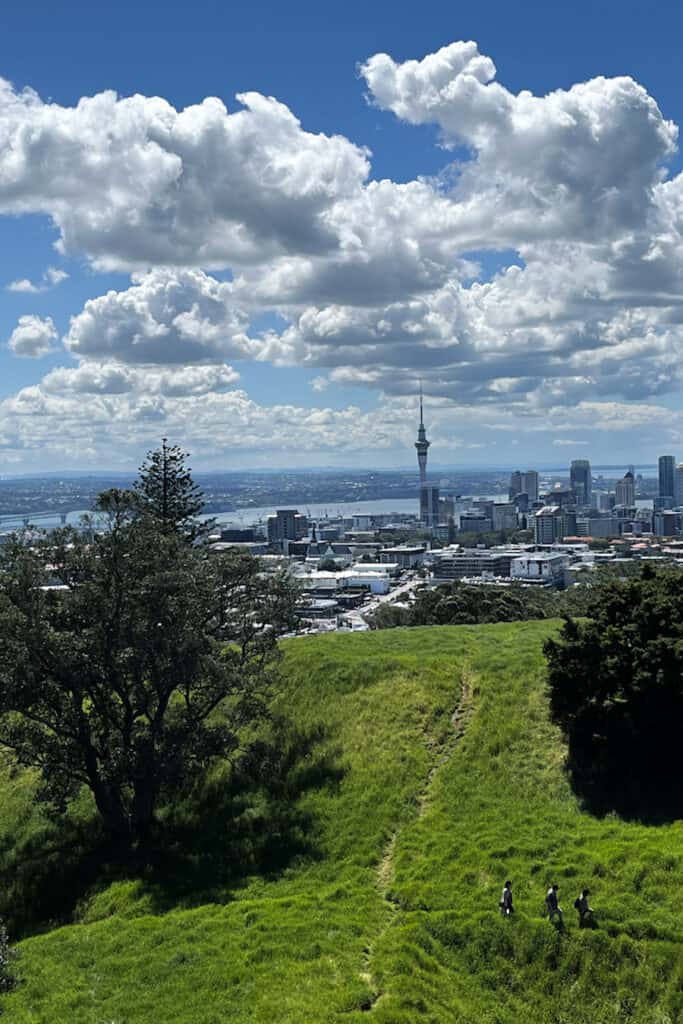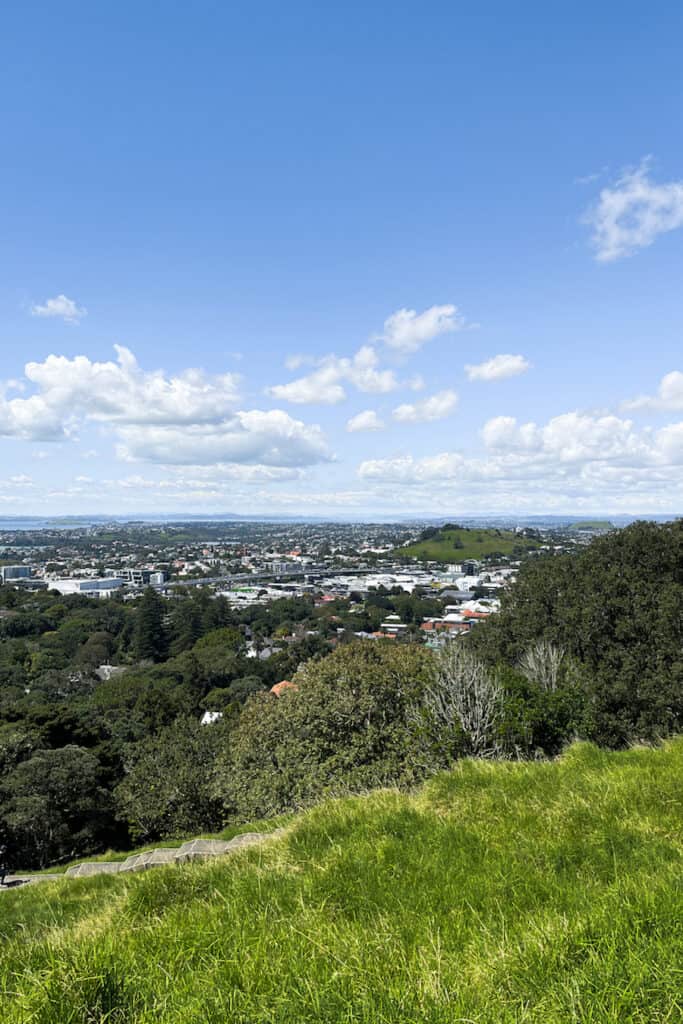 Mount Eden is a protected archaeological site and visitors are asked to respect the cultural significance of the area. Do not climb on the cone or enter any of the fenced-off areas and be sure to take any trash with you! Ultimately, the hike up Mount Eden is a fantastic way to experience the natural beauty of Auckland and get some exercise while taking in breathtaking views of the city.
---
Venture to Rangitoto Island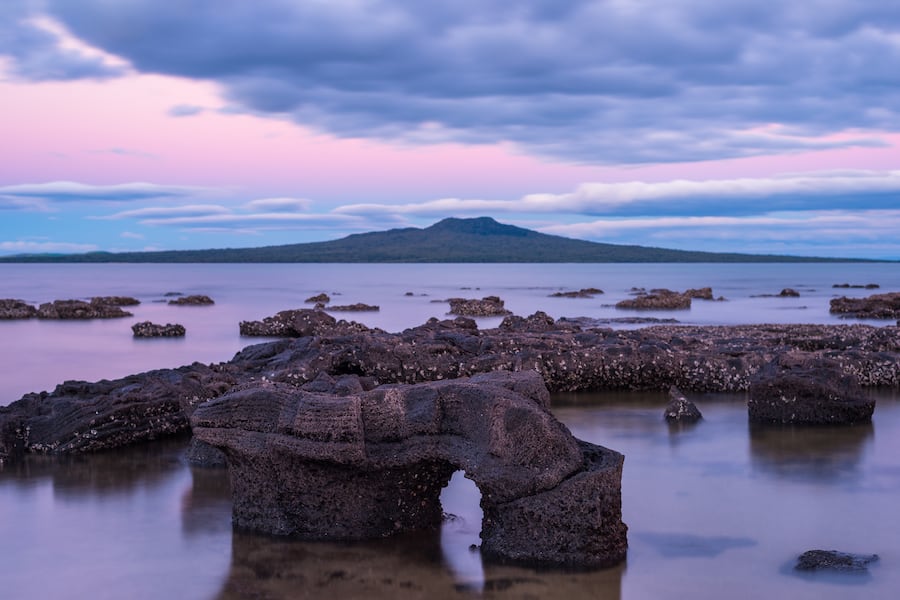 Rangitoto Island is a volcanic island located in the Hauraki Gulf just 30 minutes from downtown Auckland by ferry. It is the youngest and largest of the ~50 volcanoes in the Auckland volcanic field, and it last erupted around 600 years ago. Visiting this island is one of the top things to do in Auckland to enjoy its scenic hiking trails, unique flora and fauna, and geological features.
The most popular activity on Rangitoto Island is hiking to the summit of the volcano. The hike takes about an hour and a half each way and offers spectacular views of the Hauraki Gulf and the surrounding islands. Along the way, visitors can see lava fields, unique rock formations, and native plant and bird species.
---
Go Wine Tasting on Waiheke Island
A day trip to beautiful Waiheke Island is without a doubt one of the best things to do in Auckland. This is a very popular destination for wine lovers with over 30 wineries and vineyards, many of which offer wine tastings and cellar-door experiences. Some popular choices include Stonyridge Vineyard, Cable Bay Vineyards (*my personal favorite), Mudbrick Vineyard, and Man O' War Vineyards.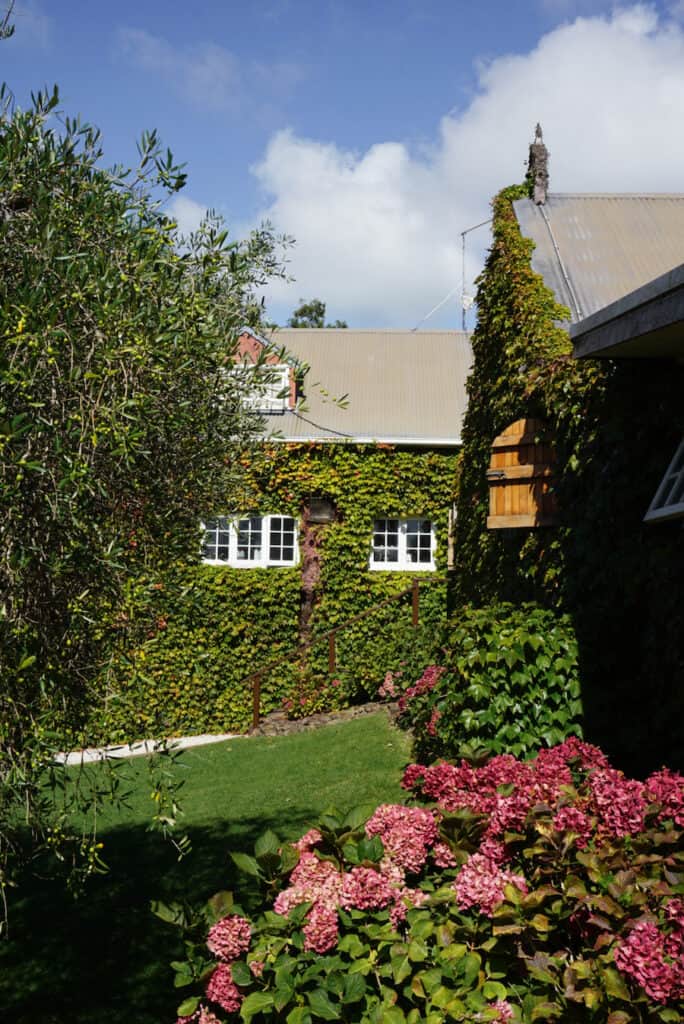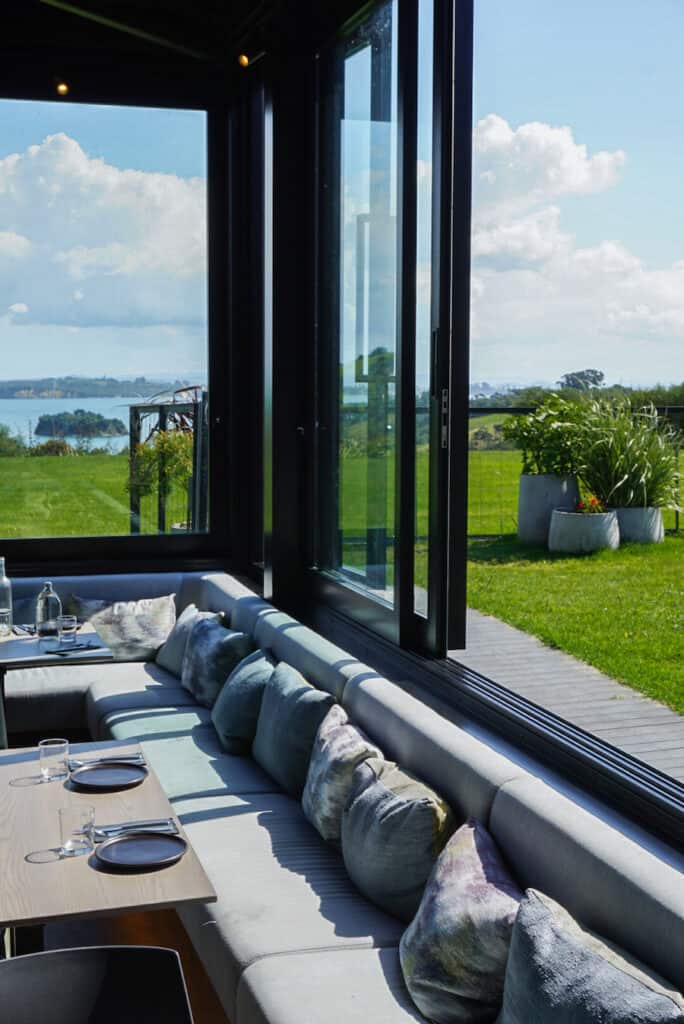 Many wineries offer guided tours of their vineyards and cellars, plus food and wine pairing experiences. The best way to make the most of this day trip is to join a wine tour or hire a private driver to take you to the wineries. Below are some great wine-tasting tour options you can book in advance and secure your spot.
Overall, a wine-tasting experience on Waiheke Island is a must-do for any wine lover, with its beautiful vineyards, delicious wines, and stunning views of the island's coastline.
---
Spend an Evening at Silo Park
Silo Park is a popular place to spend an evening for locals and routist alike. A visit here is one of the best things to do in Auckland to experience a relaxed dinner and walk with a lively crowd. Silo Park is home to a range of events and activities throughout the year, including outdoor movies, food markets, music festivals, and art installations. One of the most popular events is the Silo Cinema, which screens free movies every Friday night during the summer months.
---
Head to Hobbiton for the Day
Hobbiton is a world-famous movie set located in Matamata, New Zealand, two hours from Auckland. It was created for the filming of the Lord of the Rings and Hobbit trilogies and has since become a popular tourist attraction and is one of the top things to do in Auckland.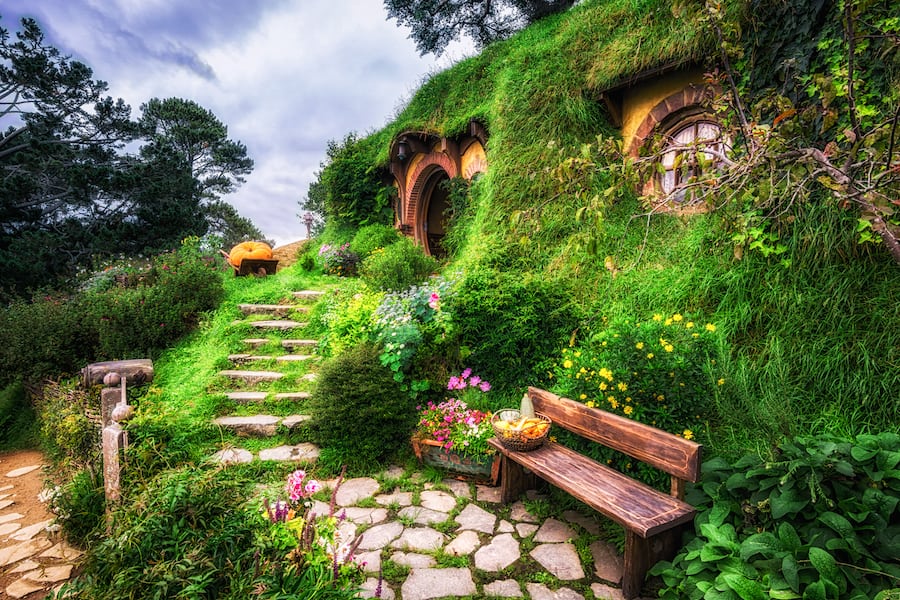 A visit to Hobbiton includes a guided tour of the movie set where you will visit to the hobbit holes, the Green Dragon Inn, the Mill, and other iconic locations from the films. The guides provide interesting insights into the making of the movies and share behind-the-scenes stories and trivia.
The journey from Auckland to Hobbiton is quite the drive so it is best to go with a tour – like one of the options below – to take care of you all steps of the way.
---
Join a Whale and Dolphin Cruise
Auckland has several companies offering whale and dolphin cruises departing from the city's downtown waterfront area. These cruises take you around the coast to admire the diverse range of marine life in New Zealand, including dolphins, whales, and seabirds. A whale and dolphin cruise is one of the best things to do in Auckland where you may be lucky enough to spot bottlenose dolphins, common dolphins, orcas, and even humpback whales during the winter months. The cruises are led by experienced guides who are knowledgeable about the local marine life and the natural history of the area.
---
Kayak at the Goat Island Marine Reserve
Goat Island Marine Reserve is located approximately 1 hour and 15 minutes north of Auckland and is a popular destination for kayaking! Kayaking is permitted in the reserve, however, there are restrictions in place to protect the marine environment. Kayakers are required to stay outside of the marked swimming and snorkeling areas and are not allowed to land on any of the islands or rocks within the reserve.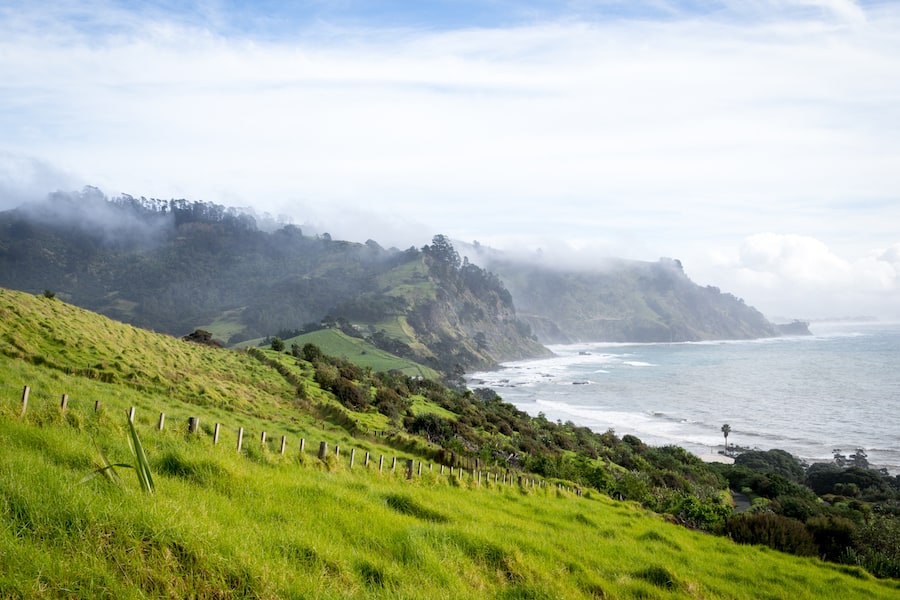 It is recommended that you bring your own kayak if you want to kayak here as rentals are not available within the reserve. Before heading out, be aware of the weather and tidal conditions, as strong currents and waves can make kayaking difficult and dangerous.
---
Go to the Top of the Sky Tower
The Sky Tower is Auckland's most iconic landmark and one of the most popular tourist attractions in the city. It stands at 328 meters tall and is the tallest freestanding structure in the Southern Hemisphere. Going to the top of the Sky Tower is one of the top things to do in Auckland where you can enjoy panoramic views of the city and the surrounding area from the observation decks.
The Sky Tower is open daily from 9 am to 10 pm and tickets can be purchased online or at the ticketing counter at the tower. Note: there can be long queues during peak tourist season so book your tickets in advance or arrive early in the morning to avoid lines.
---
Day Trip to Waitakere Ranges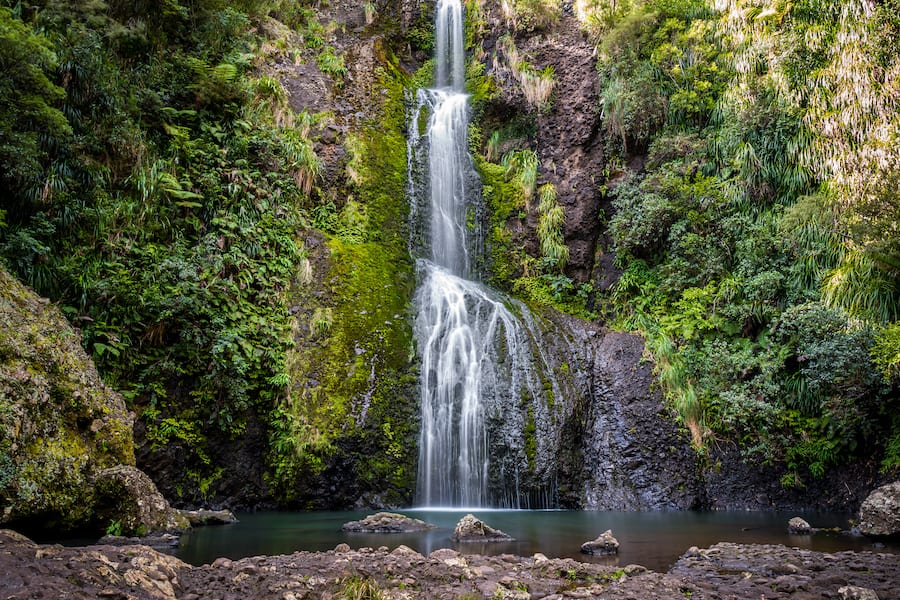 The Waitakere Ranges are a range of hills and forested areas located on the outskirts of Auckland. A day trip here is one of the best things to do in Auckland to admire the rugged, natural beauty of New Zeland. This is a popular destination for hiking, mountain biking, and surfing with its 16,000 hectares of trails and beaches. Some of the most popular hikes in the Waitakere Ranges are the Kitekite Falls track, the Piha Beach to Anawhata Beach track, and the Hillary Trail.
---
Visit the Auckland Art Gallery
The Auckland Art Gallery is the largest art museum in New Zealand with over 17,000 works of art, including paintings, sculptures, photographs, and decorative arts. It has a focus on New Zealand and Pacific art making it one of the top things to do in Auckland for culture!
The Auckland Art Gallery is open daily from 10 am to 5 pm, with late night opening until 9 pm on Thursdays. Entry to the gallery is free for all, as of now.
---
When to Visit Auckland
The best time to visit Auckland depends on your preferences and the activities you plan to do.
Summer (December to February): This is the peak tourist season in Auckland. The weather is warm and pleasant, with average temperatures ranging from 20°C to 25°C (68°F to 77°F). It's a great time to explore the city's beautiful beaches, enjoy outdoor activities, and participate in festivals and events. However, popular attractions can be crowded, and prices may be higher during this time.
Autumn (March to May): Autumn in Auckland brings mild temperatures and fewer crowds compared to summer. The weather is still pleasant, with average temperatures ranging from 15°C to 20°C (59°F to 68°F). It's a great time to explore the city's parks, gardens, and vineyards, and the changing colors of the foliage add to the beauty of the landscapes.
Winter (June to August): Winter in Auckland is relatively mild, with average temperatures ranging from 10°C to 15°C (50°F to 59°F). While it may rain more frequently during this time, the city offers plenty of indoor attractions and activities, such as museums, art galleries, and shopping. Winter is also a good time to explore the nearby mountains for skiing and snowboarding.
Spring (September to November): Spring in Auckland is characterized by mild temperatures and blossoming flowers. Average temperatures range from 15°C to 20°C (59°F to 68°F). It's a great time to explore the city's parks, gardens, and coastal walks. Spring also offers opportunities for whale and dolphin watching, as marine life becomes more active.
Consider your preferences, the activities you plan to engage in, and the type of weather you prefer when deciding the best time to visit Auckland. Each season has its own charm and offers unique experiences in this vibrant city.
---
Travel Insurance
Getting travel insurance before you travel is a MUST. It's the number one thing you should always pack before travelling that can save you a lot of money, time, and stress. With how crazy travel has gotten recently you need that peace of mind that no matter what happens there is something protecting you from losing out. I always travel with travel insurance and think everyone should.
I always travel with travel insurance and think everyone should. Below is my favorite travel insurer Safety Wings, enter your details to get a free quote!
---
Where to Stay in Auckland
Like this post? Pin "10 Best Things to Do in Auckland" for later!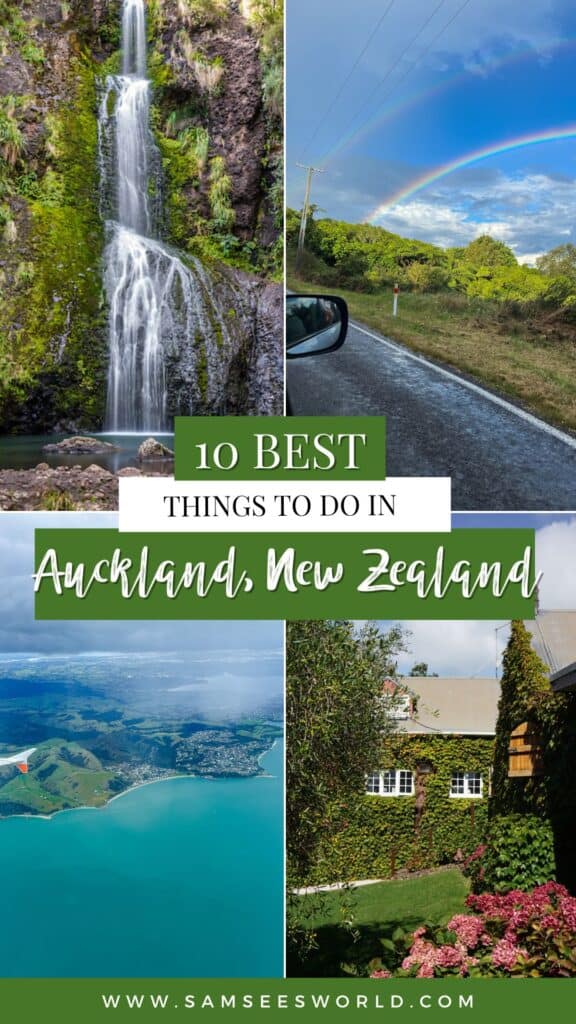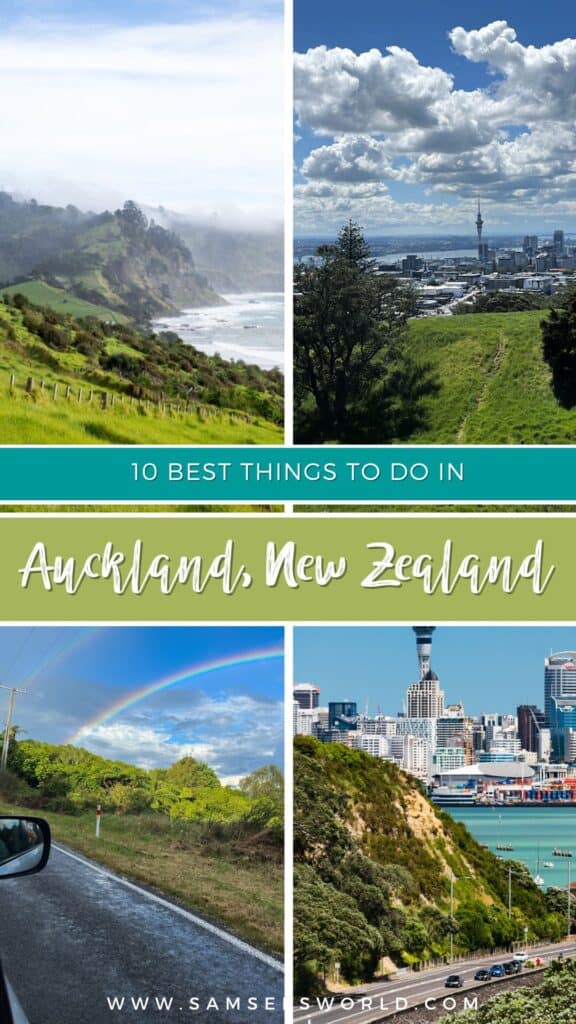 Love,
SSW