There is no better way to immerse yourself in history than by admiring the various Roman ruins scattered around the world.
Visiting Rome's ruins is like transporting yourself back in time far beyond anything else imaginable. Founded in 27 BC the Roman Empire was one of the great empires in history that helped shape the world we know today. This historic and influential civilization lasted for over 1000 years and left behind a plethora of impressive ruins.
Discover the 16 most amazing must-see Romain ruins worldwide and immerse yourself in one of the most influential parts of history to date.
(Disclaimer: Some links in this post may be affiliate links, meaning if you click on the link and make a purchase, I receive a small commission. This is at no extra cost to you and you may even receive a small discount. See disclosure for more information.)
16 Must-See Roman Ruins in Rome
The Colosseum, Rome, Italy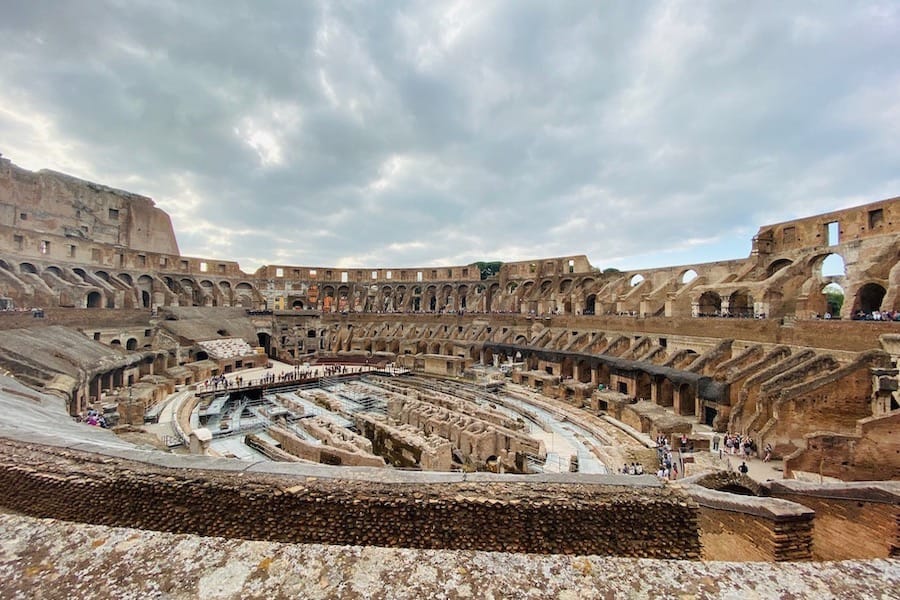 The Colosseum is one of the world's most famous and iconic Romain ruins located in the heart of the empire, Rome. This huge ancient amphitheater, constructed in 70 AD, is the largest ever built and it is still standing today. It was mainly used for Roman games like gladiatorial battles, animal hunts, and other forms of entertainment.
A visit to the Colosseum transports you back in time where you can roam the upper and lower levels only imagining what has taken place. This is one of the top places to visit in Rome and should not be missed on any Rome itinerary.
---
Baalbek, Lebanon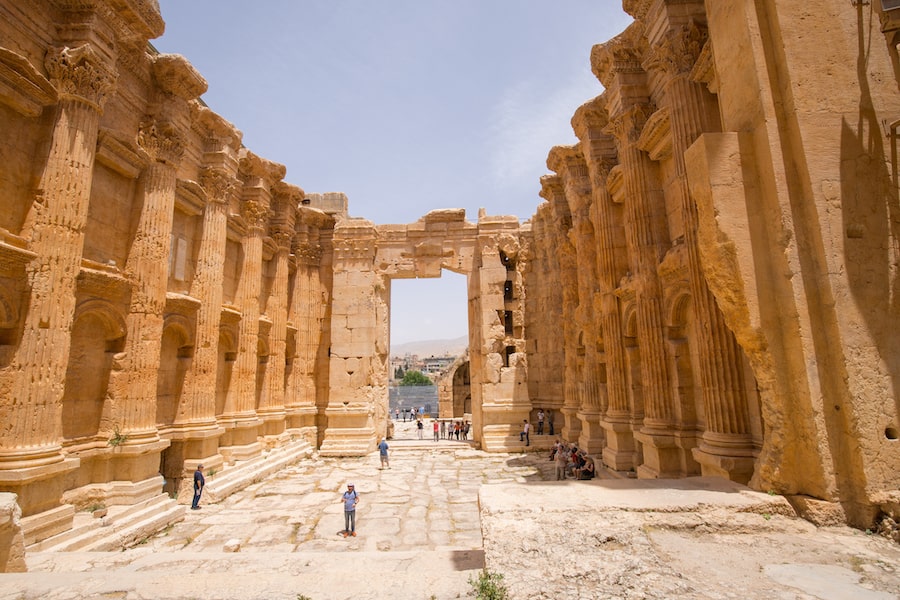 Baalbek is a city in Lebanon that was known in Roman times as Heliopolis. This UNESCO World Heritage Site's most notable and famous buildings that welcomed thousands of religious pilgrims during the Roman Empire are The Temple of Jupiter and the Phoenician temple to Baal. This is one of the oldest Roman ruins where time has taken its toll.
---
Pula Arena, Croatia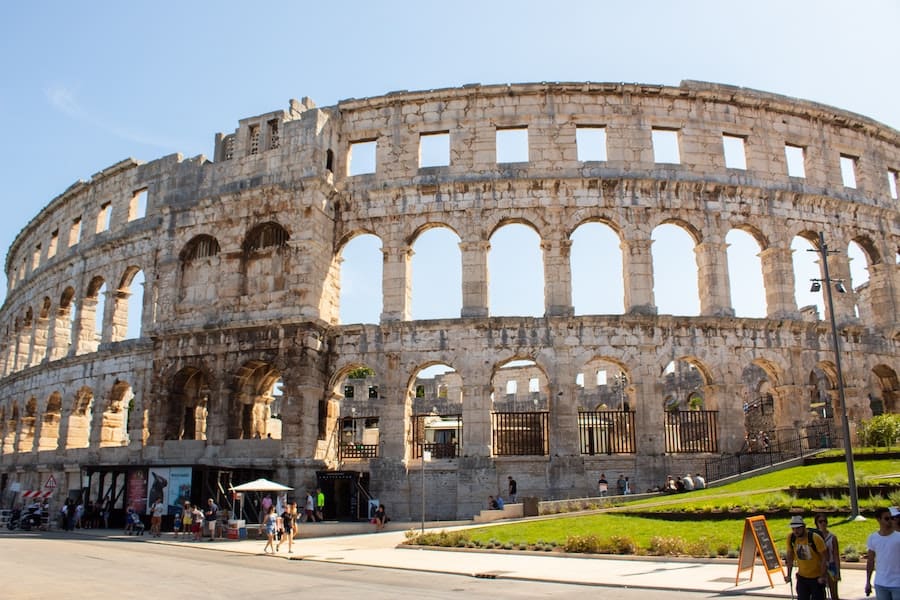 On first glance, one may think this giant stone amphitheater is the Colosseum in Rome, but it is in Pula, Croatia. This roman amphitheater was constructed between 27 BC and AD 68 and is the sixth largest in the world. With all four sides, the entirely preserved Pula Arena is the most well-preserved amphitheater in the world. A place for entertainment and gladiator fights, this Roman ruin has seen it all.
---
Aspendos Theater, Turkey
Aspendos theater is one of the largest Roman theatres ever built. It was constructed during Marcus Aurelius' reign between (161-180 AD). Today it is one of the most well-preserved Roman theaters in the world. It is still used today for open-air performances in an unmatched setting.
---
The Pantheon, Rome, Italy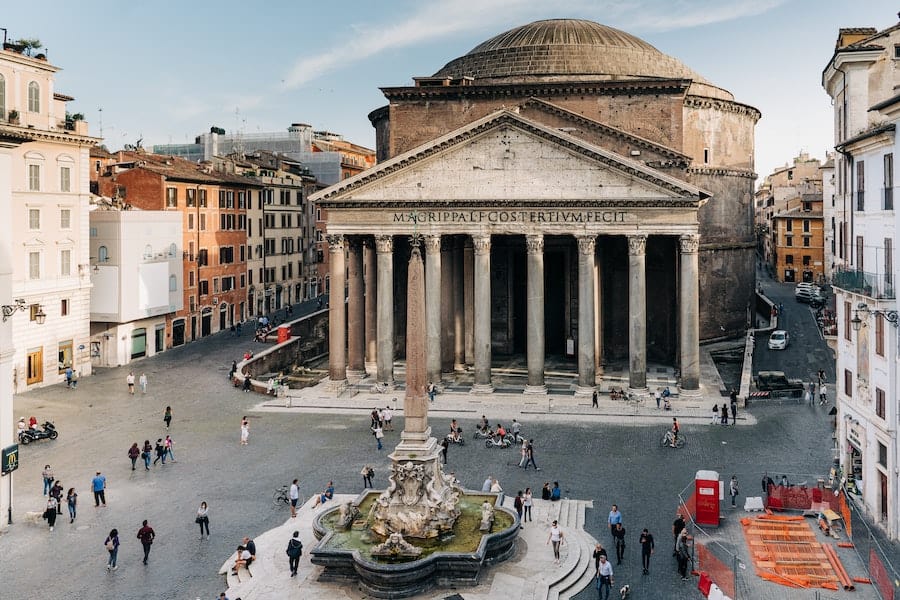 The Pantheon is a Roman temple turned Catholic church. Built between 27 BC and 14 AD it was the temple to the pantheon of gods, however, in 609 AD it was converted to a catholic church. It is one of the most well-preserved pieces of Roman architecture due to its incredible design and materials. Today you can visit this stunning church and admire one of the world's most intact Roman ruins.
---
Aqueduct of Segovia, Spain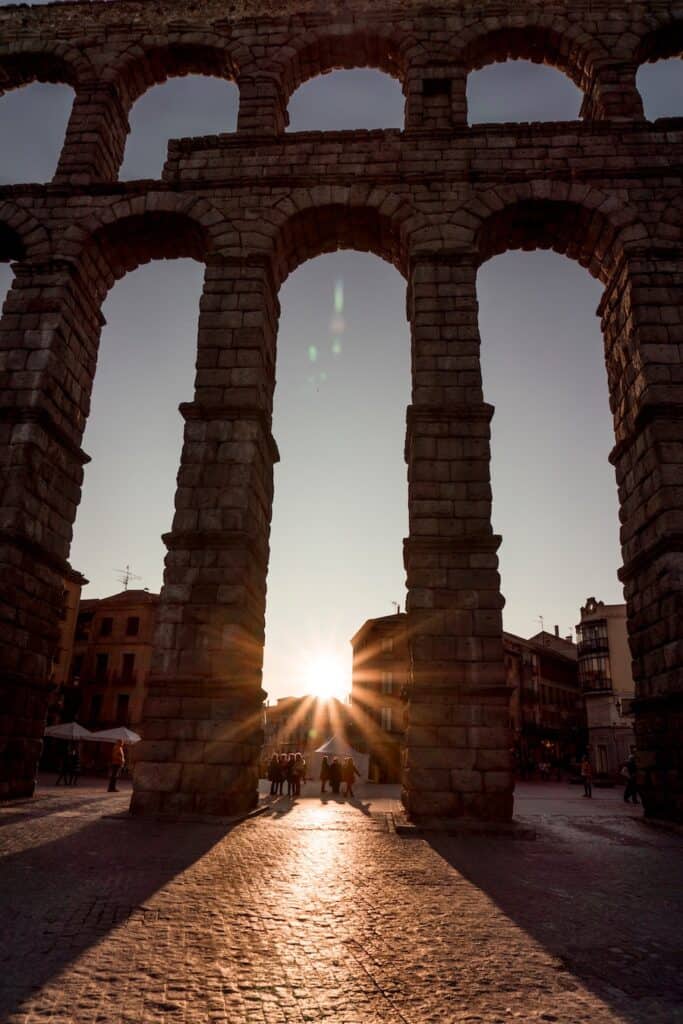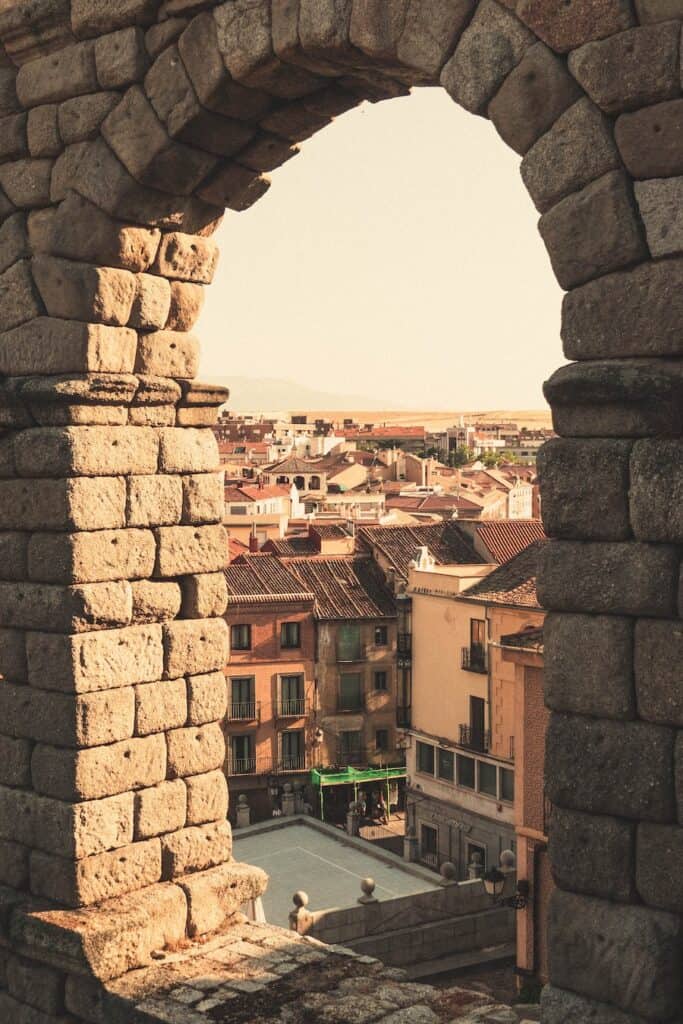 The Aqueduct of Segovia is an incredible showing of Roman architecture. This aqueduct in Segovia, Spain is a symbol of the city and one of the most well-preserved pieces of Roman aqueducts in the world. Not many people think of Spain when they think of Roman ruins but the empire's reach is vast and finding hidden gems like this is easier than you may think.
---
Leptis Magna, Libya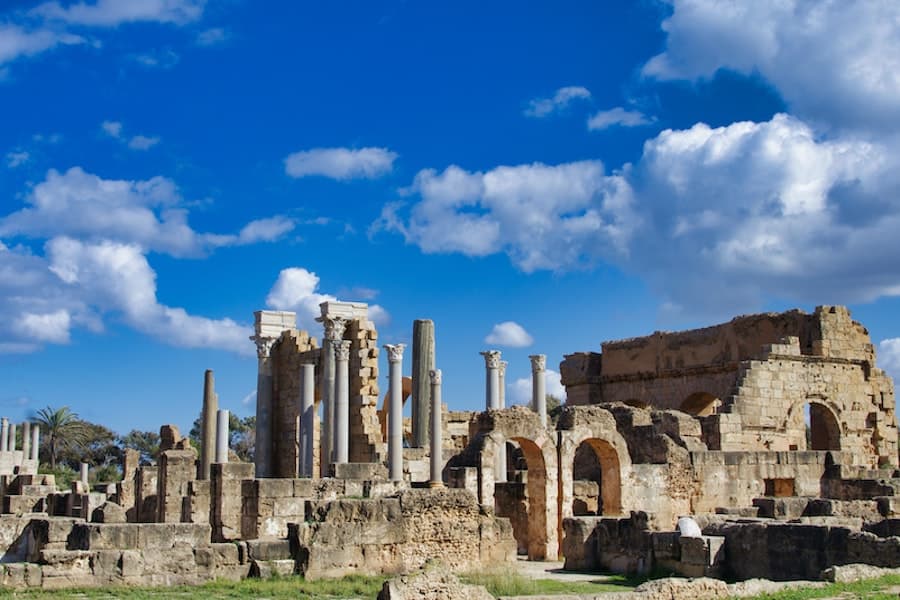 Leptis Magna is a city in Libya along the coast of the Mediterranean Sea. This was once a thriving and beautiful city during the Roman Empire and the birthplace of Emperor Septimius Severus. Today you can still find ancient Roman ruins scattered around like ancient columns, the amphitheater, Hadrian's Baths, and more!
---
Maison Carrée in Nimes, France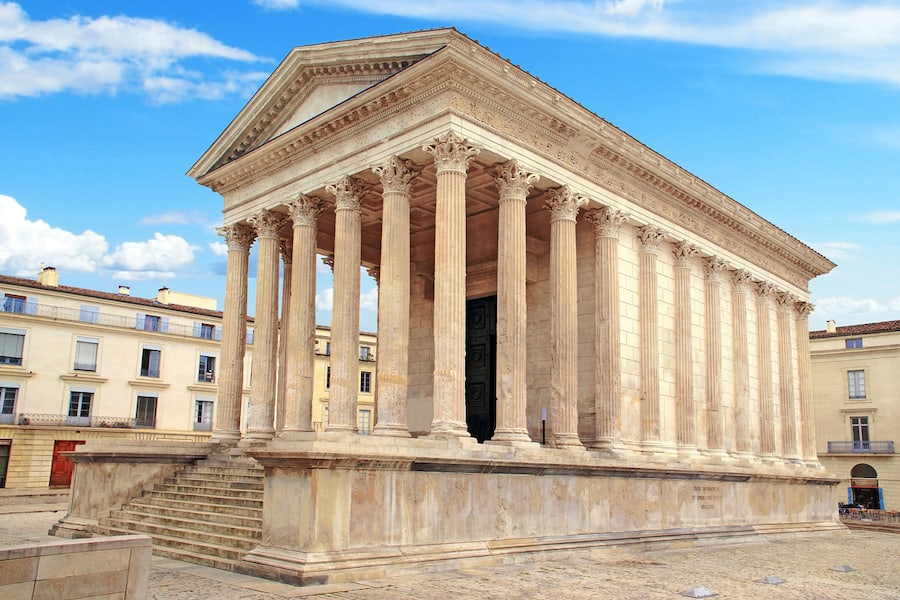 Maison Carrée is a Roman temple in Nimes, France. Built-in the 1st Century CE it is one of the most well-preserved temples from Roman times. It is in such good condition that it doesn't feel like the other Roman Ruins and most people can't imagine it is a piece of ancient architecture.
The exterior remains impeccable while the interior still has its small detailing as when it was constructed. A visit here is as close as you will get to seeing a Roman Temple when it was first constructed.
---
Pompeii and Herculaneum, Rome, Italy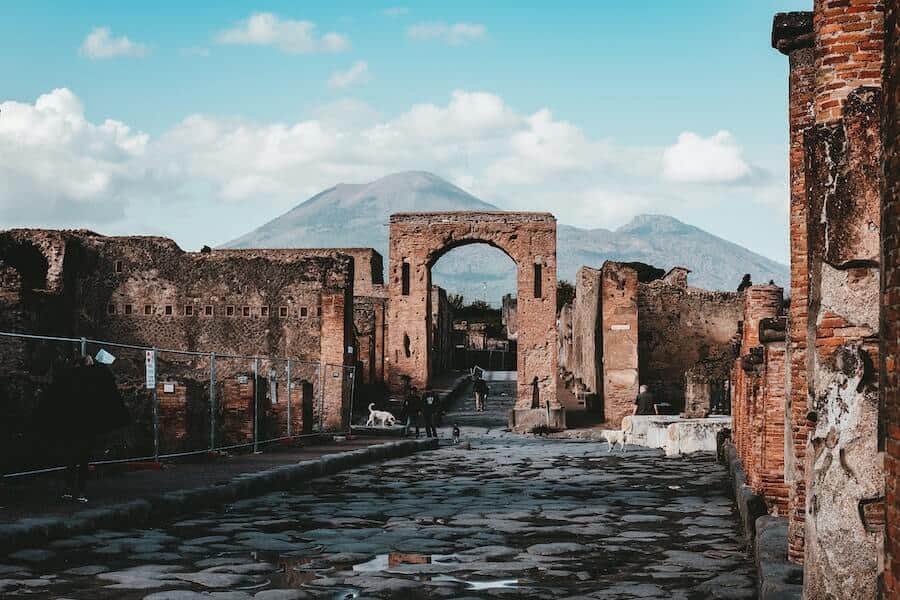 Pompeii and Herculaneum are two ancient cities both destroyed by the volcanic eruption of Mount Vesuvius in AD 79. Both cities are covered in volcanic ash until rediscovered in 1748. The two cities have been excavated and are in varying conditions.
Pompeii and Herculaneum both sit frozen in time and although in rough condition they are some of the most interesting Roman ruins with various different sites and landmarks dating back thousands of years.
---
The Roman Forum, Rome, Italy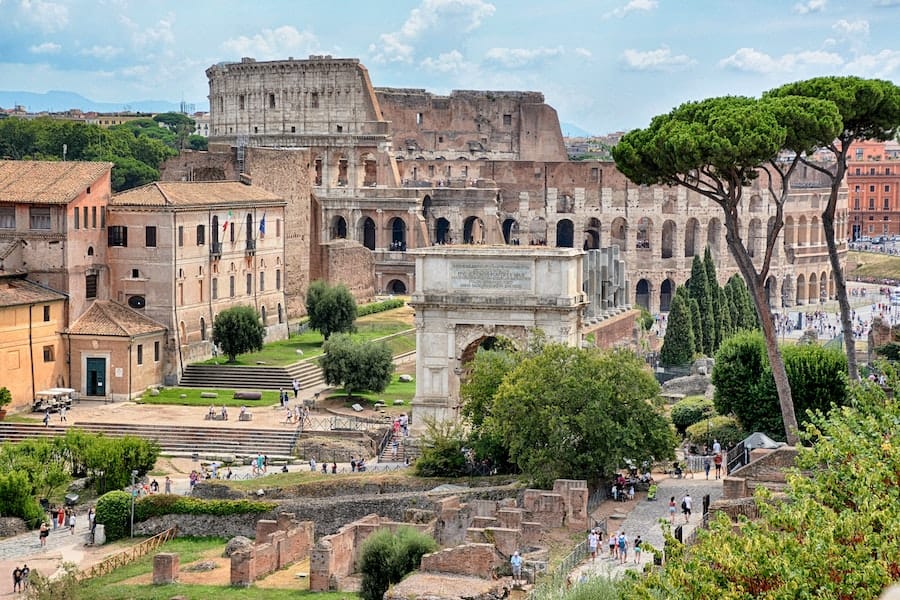 In the heart of Rome, you will find one of the most important Roman ruins called The Roman Forum. This rectangular forum was once home to the most important government buildings in the Roman Empire and many of Rome's most notable temples and monuments. The oldest buildings in the Roman Forum date back to the 8th century BC.
With Rome as the center of the Empire, the city holds great importance and the buildings here were some of the most important. The buildings in the forum are in varying conditions but the sea of Roman ruins remains enticing and mesmerizing as to what power it had thousands of years ago.
---
Domus Aurea, Rome, Italy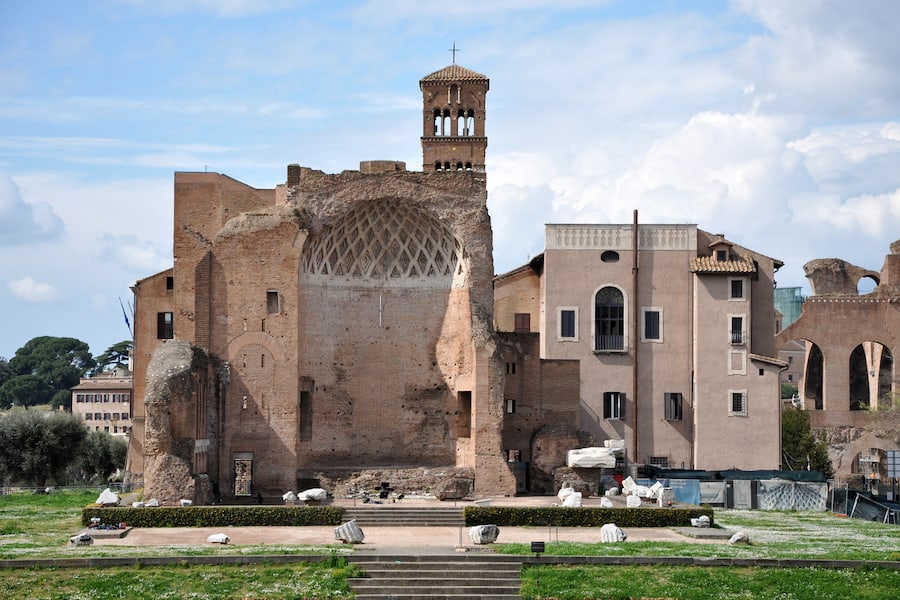 Domus Aurea. also referred to as The Golden House, is located within the Roman Forum and is one of the most interesting roman ruins to visit. It was said to have been used by one of Rome's most famous emperors to host crazy parties. As one of Rome's most extravagant pieces of architecture, it is a ruin you don't want to miss.
---
The Library of Celsus in Ephesus, Turkey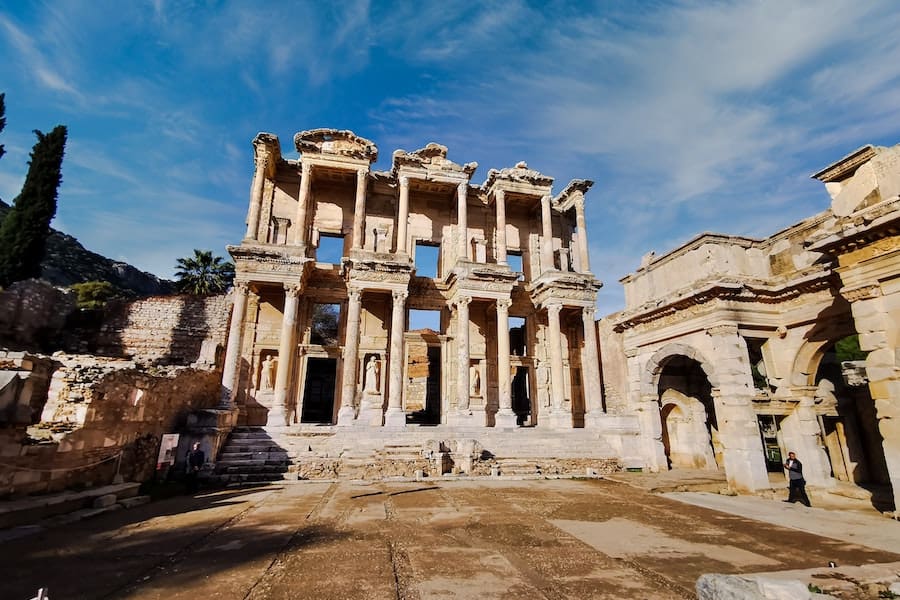 Ephesus is a city in Turkey that was the fourth largest city during the Roman Empire. It is home to various Roman structures and Roman ruins that have been preserved and withstood for thousands of years. Most notable is The Library of Celsus in Ephesus.
This was one of the largest libraries of Roman times that was able to store 12,000 scrolls. It is also the burial place of Celsus who have been consul in 92 AD and the governor of the Asia province in 115 AD.
---
Jerash, Jordan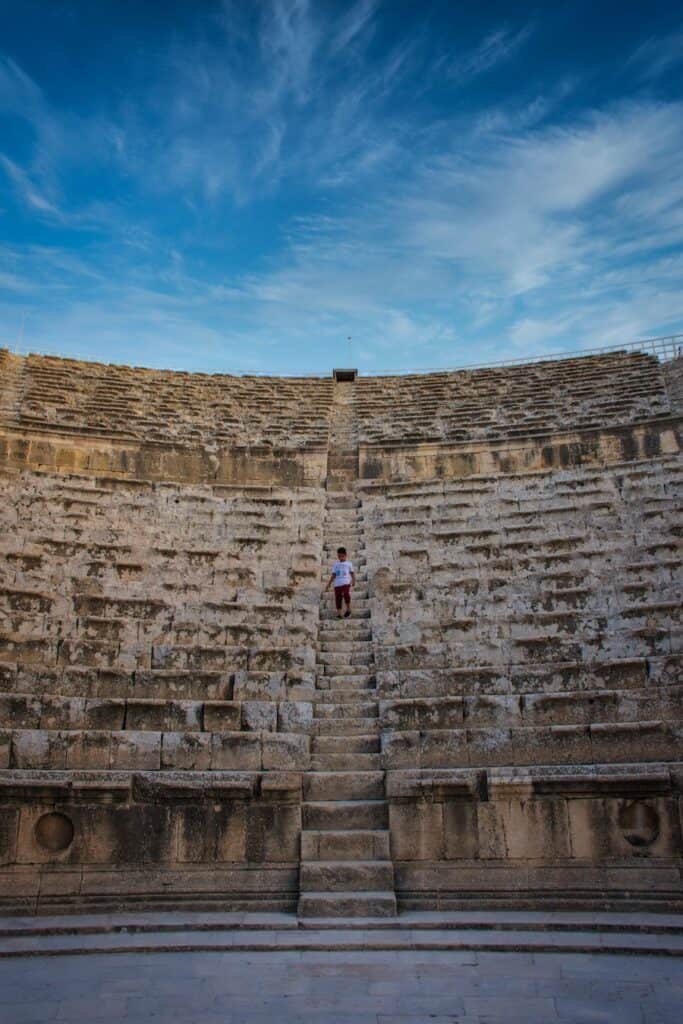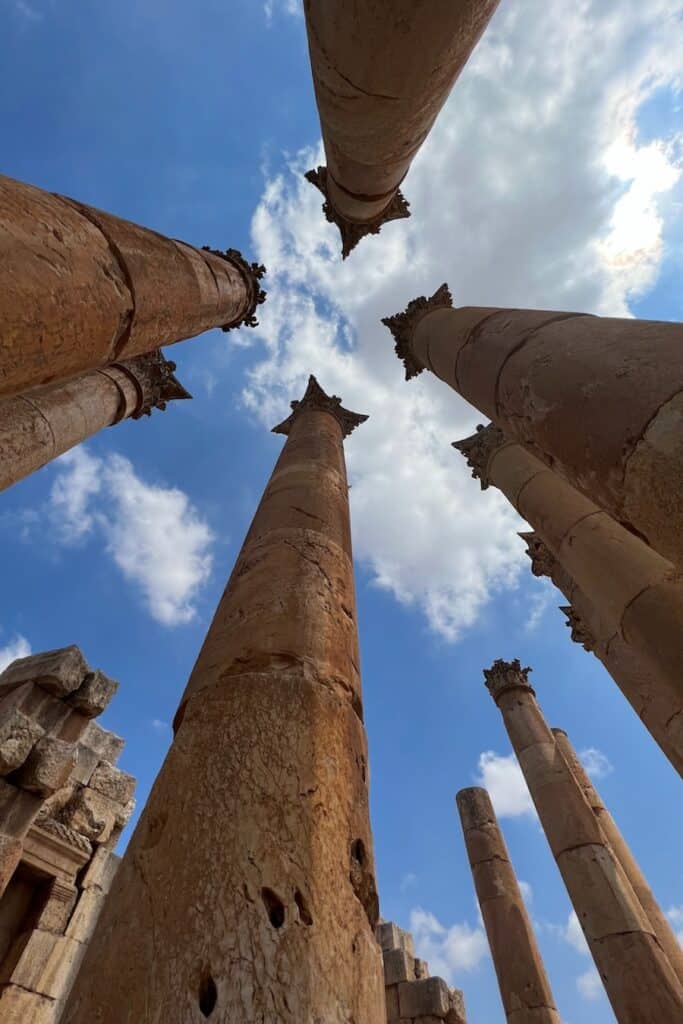 The ancient Roman ruins of Jerash were hidden in plain sight since they were destroyed by an earthquake in 749 CE. They remained hidden under desert sands for hundreds of years until 1806 when they were rediscovered by a German explorer. Jerash is now the Middle East's most famous Roman archeological site where you can see and admire the famous hippodrome, temples, columns, theatres, and more wonderful ruins.
---
Hierapolis, Turkey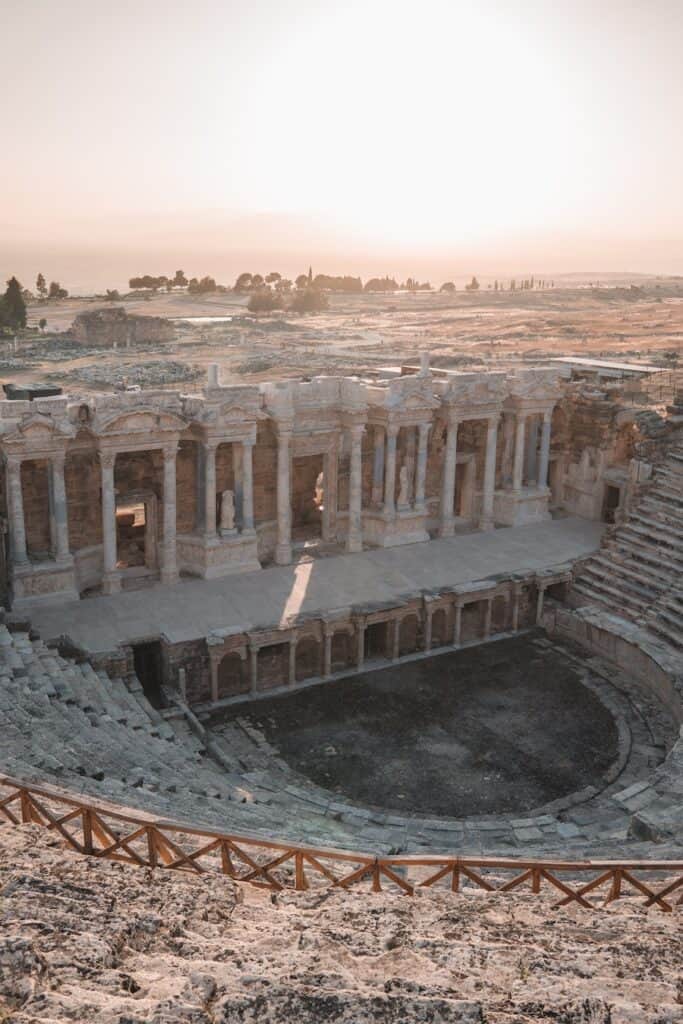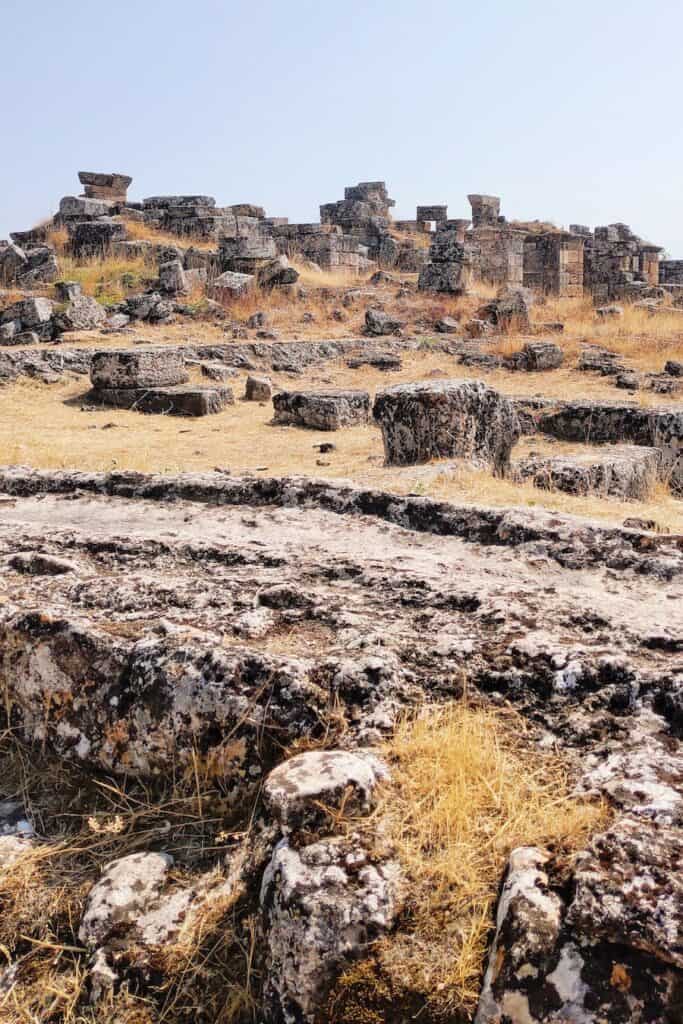 One of the most important cities in the Roman Times of trade, art, and philosophy, was Hierapolis. It was Ceded to Rome in 133 B.C. and is now a treasure trove of old Roman ruins waiting to be discovered.
---
Pont du Gard, France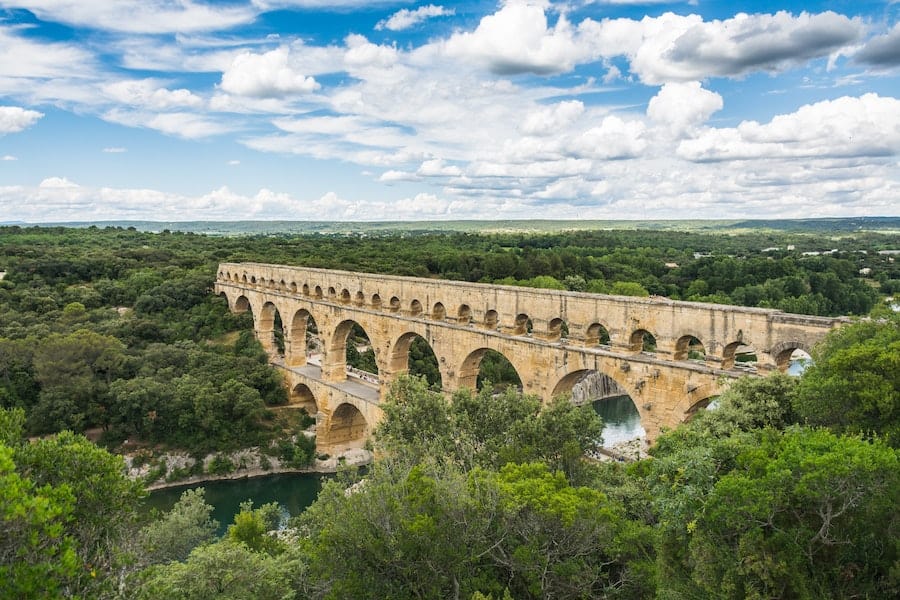 Pont du Gard is an ancient aqueduct in France dating back to Roman times. It was constructed in the first century AD and still stands wonderfully preserved today. This roman ruin allows you to see and experience the beauty of Roman architecture in an unexpected way.
---
Hippodrome of Caesarea, Isreal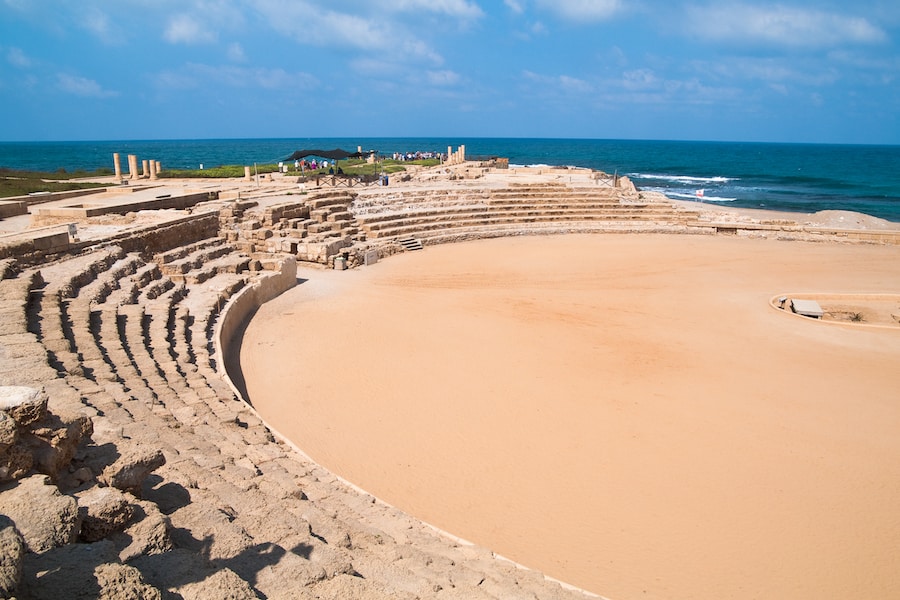 The Hippodrome of Caesarea is the most well-preserved hippodrome of its kind. Where a hippodrome is a stadium used for horse racing and chariot racing. This hippodrome could seat up to 20,000 people and hosted a plethora of chariot races during the Roman Era.
---
Travel Insurance
Getting travel insurance before you travel is a MUST. It's the number one thing you should always pack before travelling that can save you a lot of money, time, and stress. With how crazy travel has gotten recently you need that peace of mind that no matter what happens there is something protecting you from losing out. I always travel with travel insurance and think everyone should.
I always travel with travel insurance and think everyone should. Below is my favorite travel insurer Safety Wings, enter your details to get a free quote!
---
These Roman ruins are waiting to be explored, get going!
Like this post? Pin "16 Amazing Roman Ruins Around the World" for later!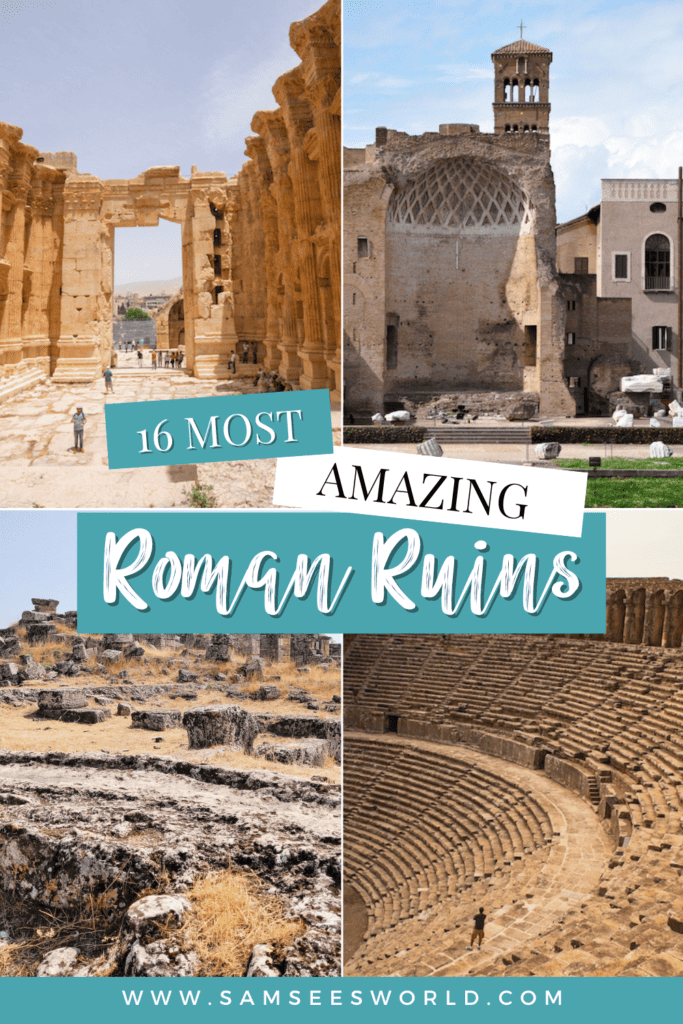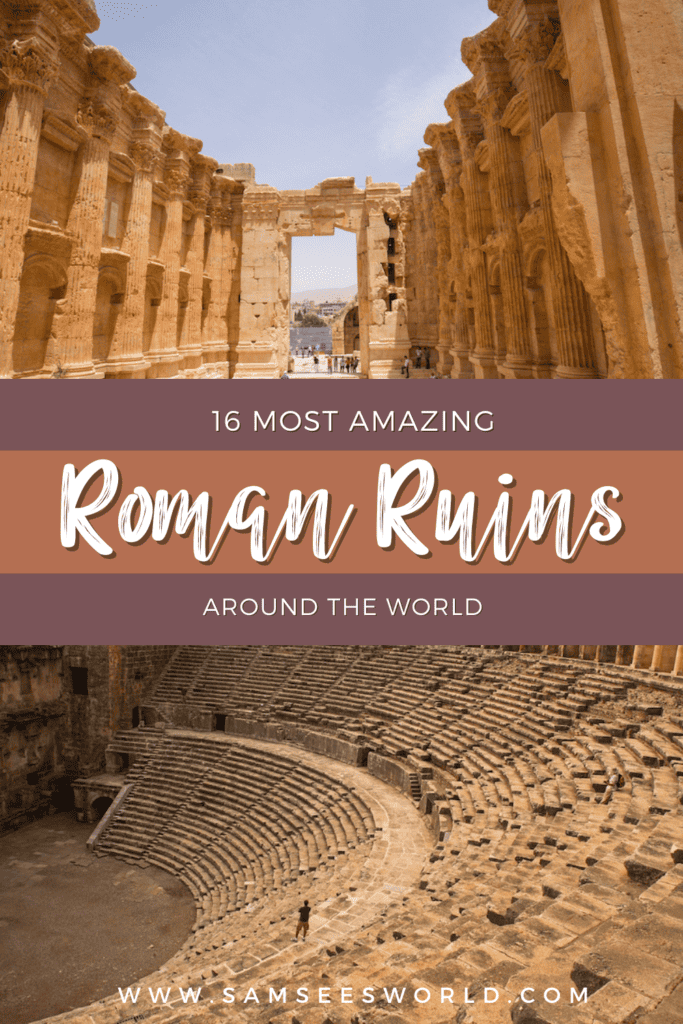 Love,
SSW