Uncover the 9 best places for remote work in Thailand below!
One of the best places on earth for remote work is Thailand. The beautiful scenery, remote working schemes and privileges, and low prices make it incredibly attractive to digital nomads from all around the world. If you want to try out remote work consider Thailand as an option for a stop for a few months in paradise.
Here are the 9 best places for remote work in Thailand for the ultimate digital nomad experience.
(Disclaimer: Some links in this post may be affiliate links, meaning if you click on the link and make a purchase, I receive a small commission. This is at no extra cost to you and you may even receive a small discount. See disclosure for more information.)
9 Best Places for Remote Work in Thailand
Ko Phangan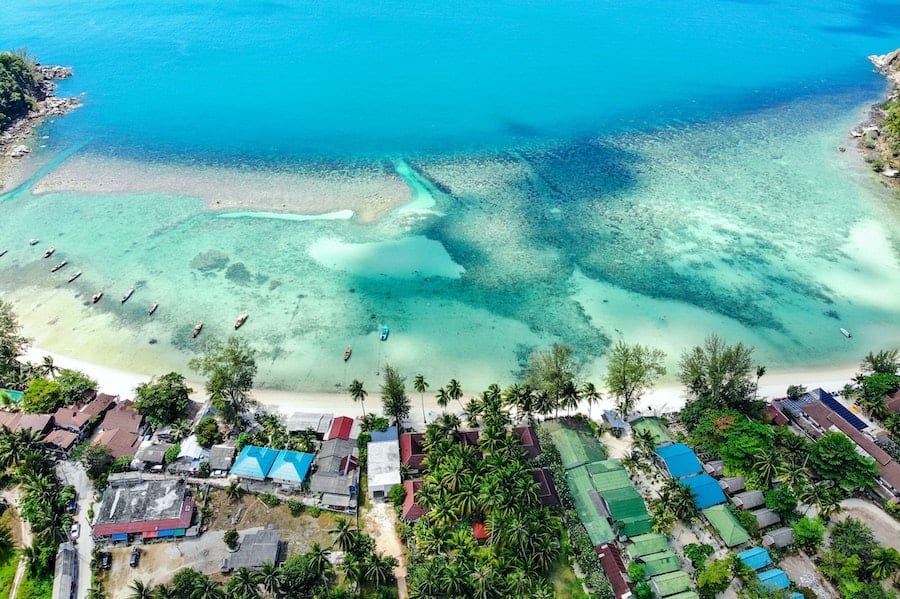 Recognized as the number one destination for working while abroad, Koh Phangan is not just a beautiful travel destination but much more. With plenty of creative spaces, co-working cafes, and strong WiFi connections, it is also a great place to have fun. There are plenty of things to do and see so you can also connect with the culture and beauty of Thailand during your work abroad.
---
Ko Samui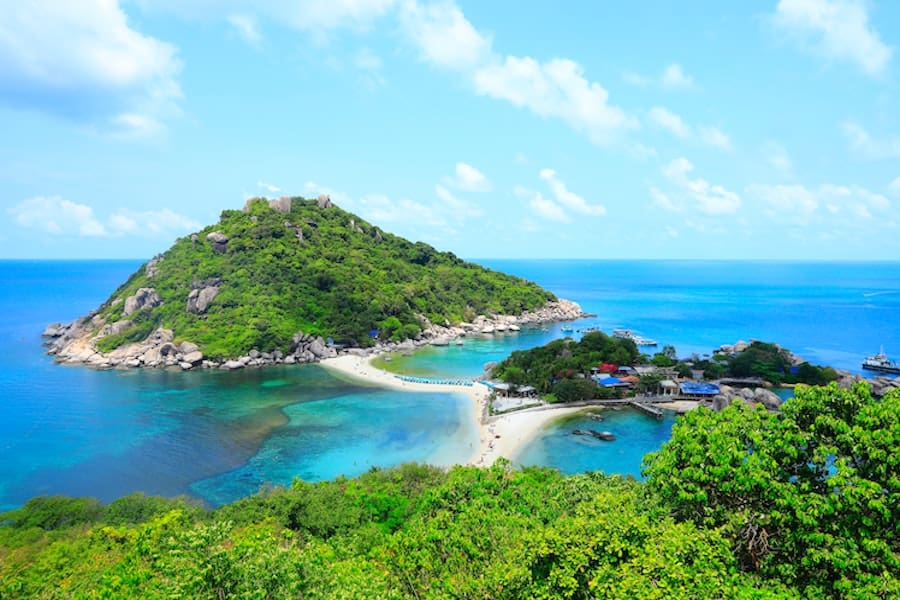 The paradise island of Ko Samui is a stunning place for remote work in Thailand. It is a top destination for digital nomads looking for a stable wifi connection, convenient transportation, and affordable living. The various tourist escapes paired with good working conditions make it a top contender for digital nomads looking to work with an unmatched backdrop.
This is also one of the best places to enjoy the beaches of Thailand without losing your online connectivity.
---
Chiangmai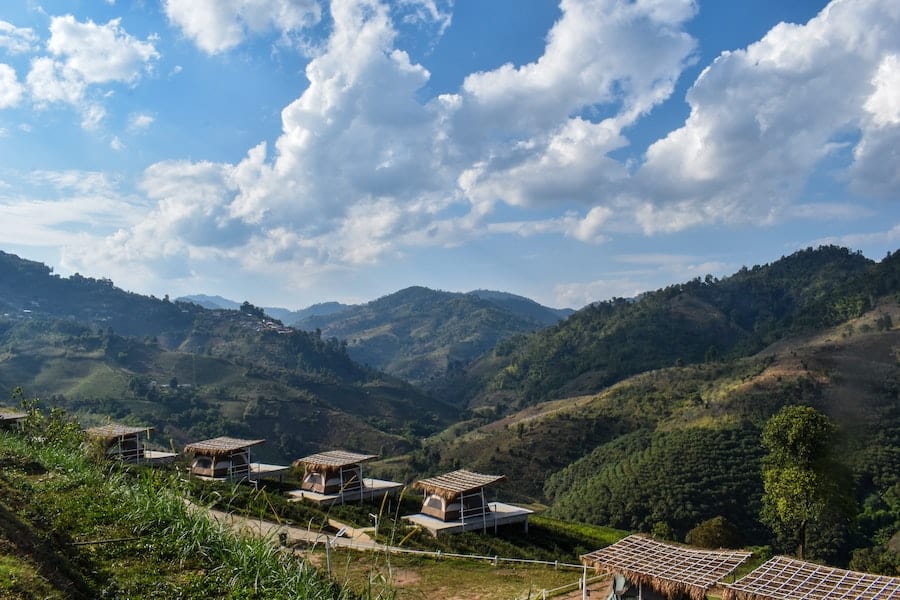 Chiangmai is one of the best places for remote work in Thailand for digital nomads seeking a thriving digital nomad community. It is an irresistible destination for digital nomad seeking for a more relaxing and low cost lifestyle, accompanied by fast wifi, coworking cafes, and laptop-friendly coffee shops. This cultural hotspot will show you the best Thailand has to offer.
---
Pai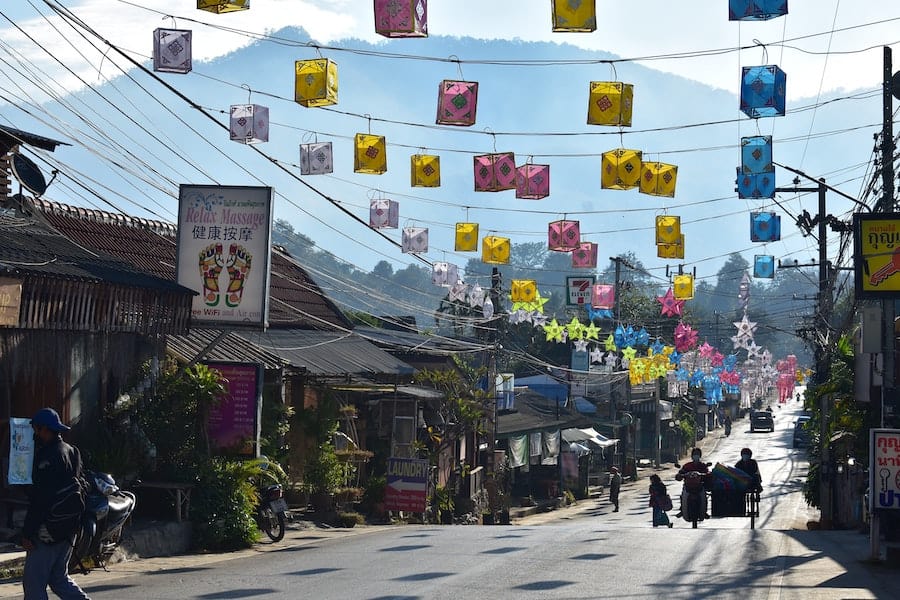 Pai is one of the best places for remote work in Thailand for low prices and plenty to do and see. The slow pace of Pai and the easy way of living offers an escape from the craziness of big cities and a hectic work schedule. Here you can truly unwind and soak in the beauty and culture of Thailand.
---
Bangkok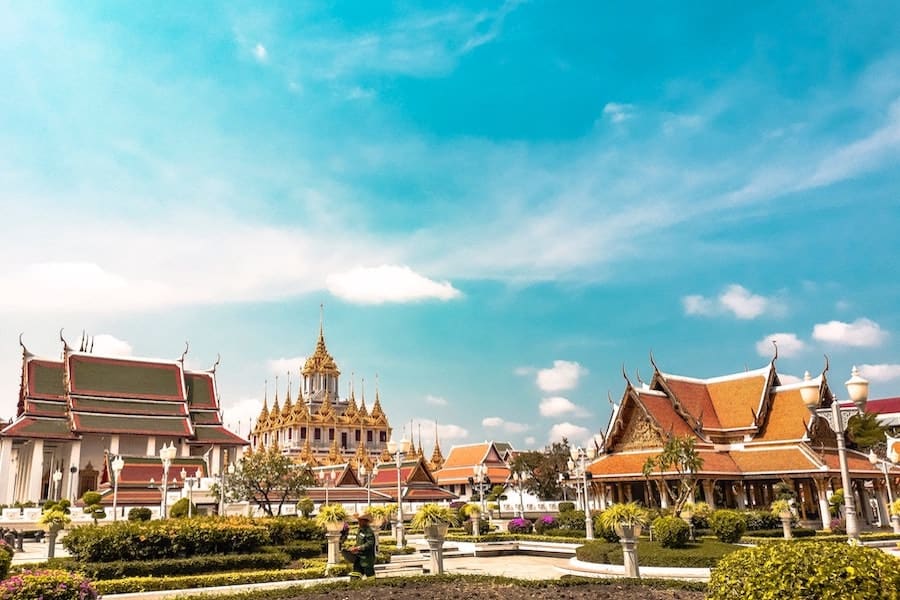 Bangkok is the capital of Thailand. The City of Angels has a wealth of accommodation, frenetic nightlife and a plethora of co-working spaces. Here you can work from one of the many air-conditioned cafes full of many other ex-pats and internationals. It is one of the best places for remote work in Thailand to enjoy the amenities of a big city while enjoying the perks of Thai living.
---
Phuket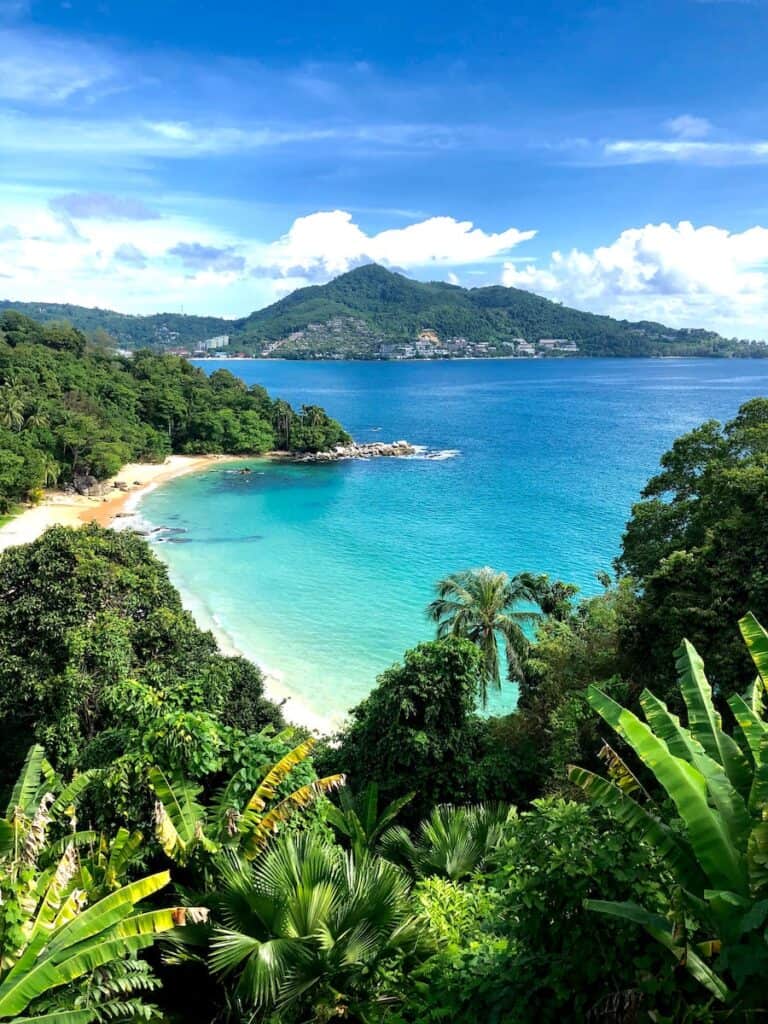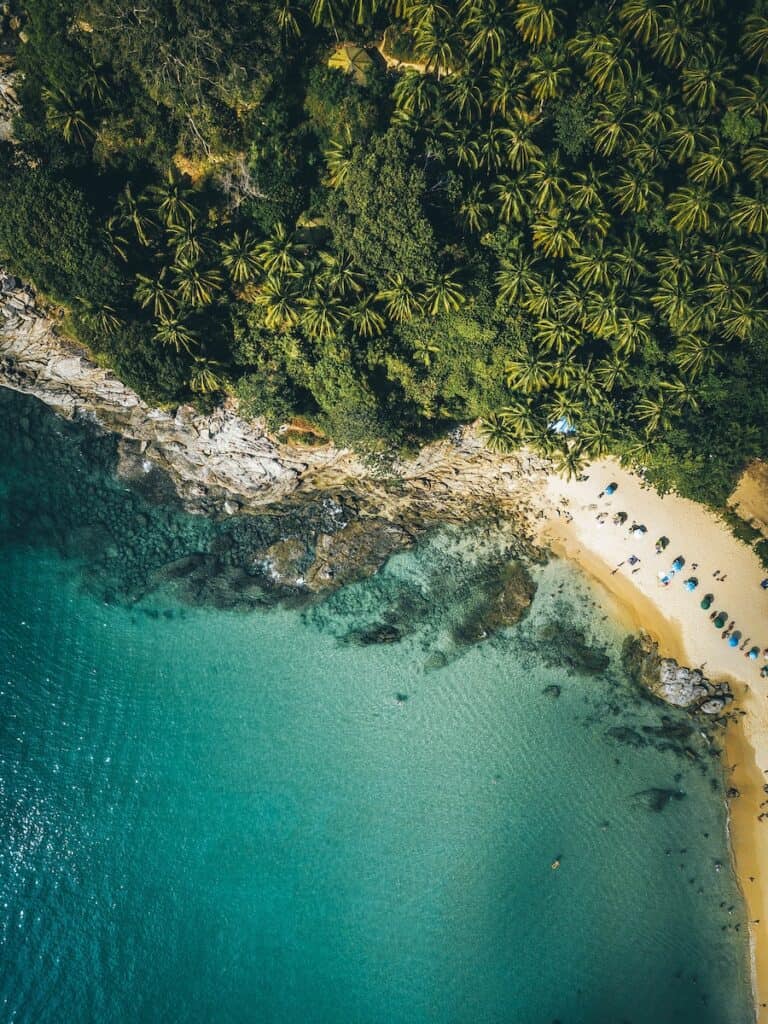 Top choice for beach and sun lovers, Phuket offers a wide choice of well-maintained accommodation and bustling nightlife. Since Phuket is extremely appealing to many digital nomads you will also meet new people and other like-minded individuals along the way. Enjoy the perfect work-life balance with beaches, swimming and co-working.
---
Ko Tao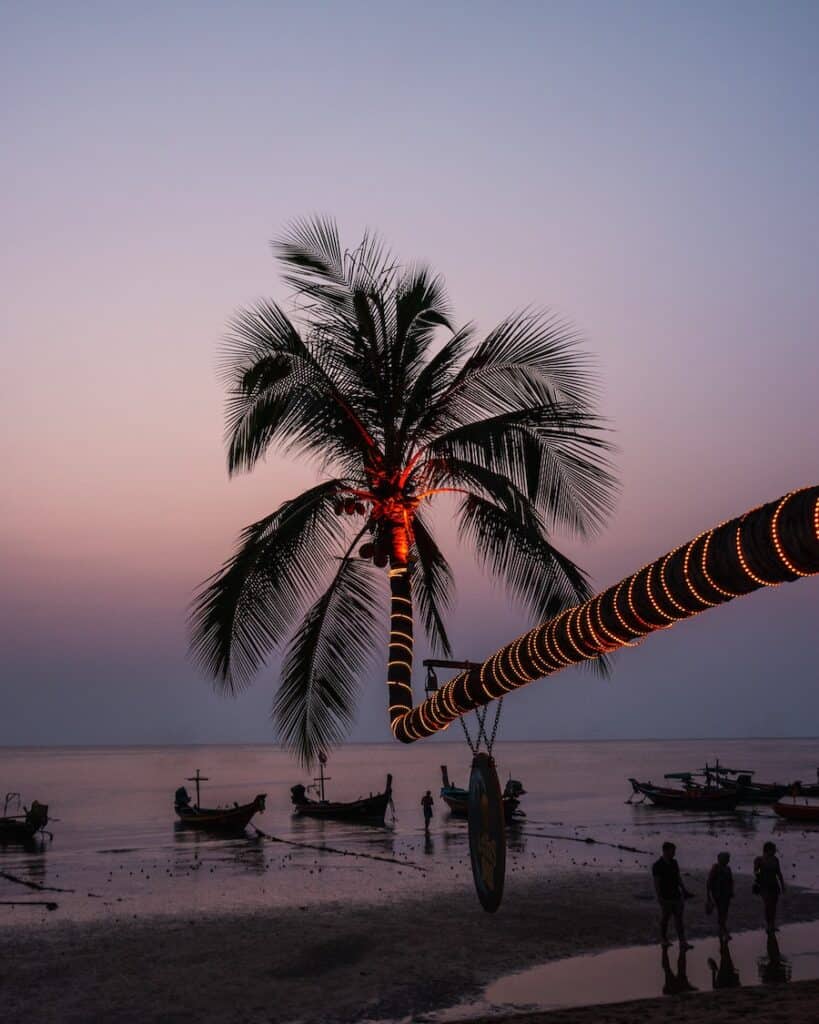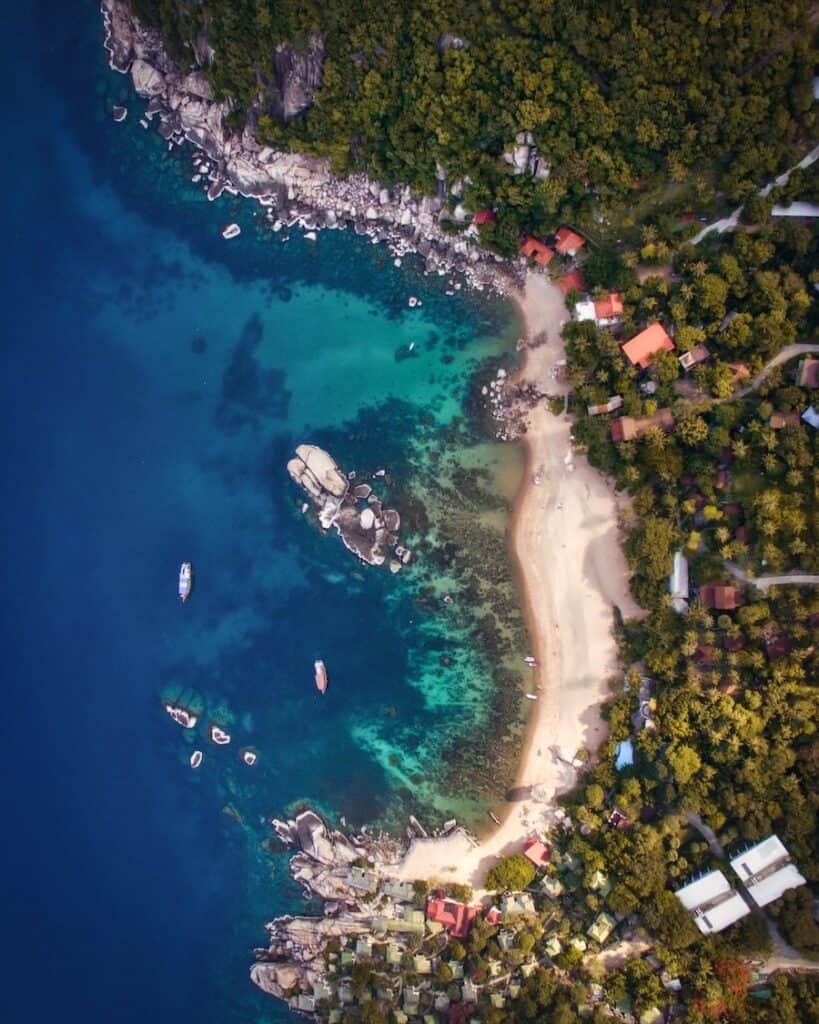 Digital nomads who thirst for nothing else but working away in a cool community with fellow-minded sun-lovers will find this pristine spot of the Gulf of Siam truly worth it. This worldwide hub for digital nomads offers beauty, fast wifi and great working conditions!
---
Chiang Rai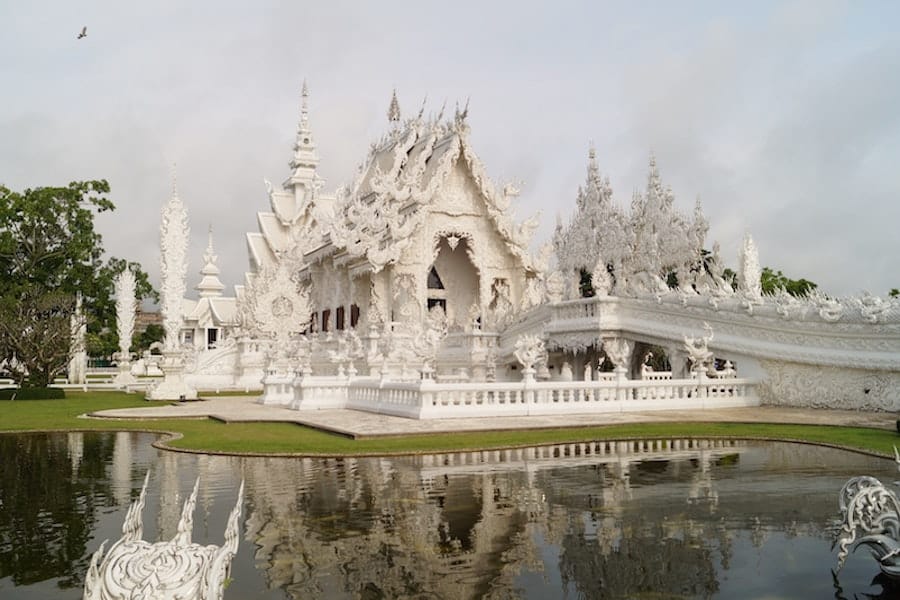 Another jewel of the north, Chiang Rai is known for its stunning white temple architecture, soothing calm of a garden town, and great bars and restaurants. It is one of the best places for digital nomads or travellers looking for remote work in Thailand.
---
Ko Chang, Koh Mak and Koh Kood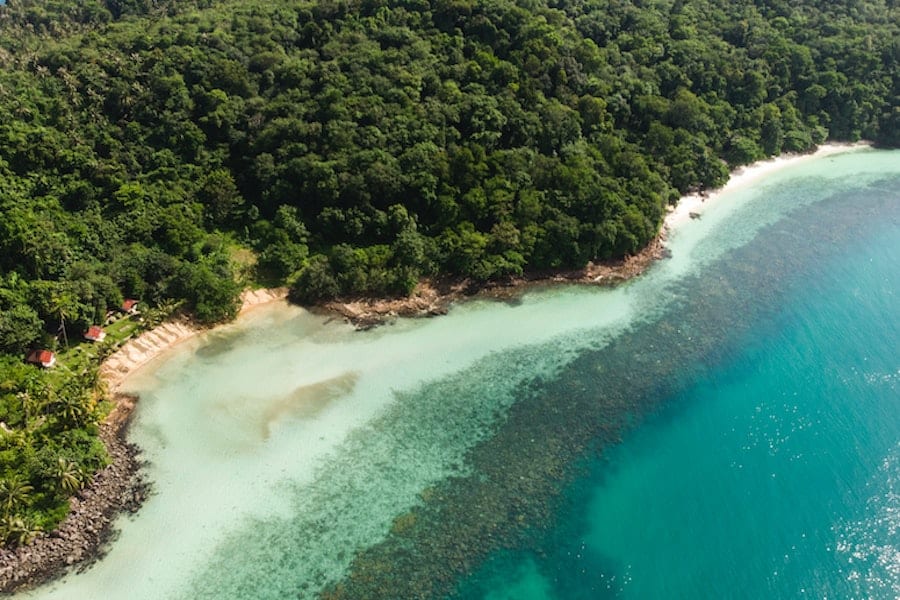 Two stunning islands off the coast of the Gulf of Siam, these islands stand for pristine nature and true Thai living. Largely unknown to mass tourism, they lure with their pristine nature and the promise of working on long deadlines in a calm environment, for internet connection is often poor even at the best resorts.
---
Travel Insurance
Getting travel insurance before you travel is a MUST. It's the number one thing you should always pack before travelling that can save you a lot of money, time, and stress. With how crazy travel has gotten recently you need that peace of mind that no matter what happens there is something protecting you from losing out. I always travel with travel insurance and think everyone should.
I always travel with travel insurance and think everyone should. Below is my favorite travel insurer Safety Wings, enter your details to get a free quote!
---
Love,
SSW