These days traveling is one of the top things people spend their money on. It's actually so popular that nowadays most destinations are flooded with people from all around the world. I feel like Instagram has really commercialized travel and made certain destinations look too beautiful. For example, Krka Waterfalls in Split, Croatia was packed! It is a national park but was so full of people it felt like a theme park. This completely ruined the authenticity of the attraction and made the location feel 'cheap'.
& I know in the past I have visited very 'touristy' and popular locations because it's easy to get stuck in a habit of things that feel comfortable and safe. But, I think with how saturated the tourism market has become, its time to break out of this routine and to make travel thrilling and exciting again.
It's time to seek discomfort (while still being safe) and discover the new and unknown of all the ignored travel destinations on our planet.
That's why I have come up with a list of ways to make travel more thrilling! You can follow all items at once or just slowly start being more adventurous with your travels.
(Disclaimer: Some links in this post may be affiliate links, meaning if you click on the link and make a purchase, I receive a small commission. This is at no extra cost to you and you may even receive a small discount. See disclosure for more information.)
6 Tips to Make Travel Thrilling
1. Go somewhere unknown
This first one can be the scariest way to make travel thrilling. We all like to go places we know a lot about and have seen photos of a million times online, but where is the fun in that? If we all follow these thoughts (which we do) we will all end up in the same places (which we do)!
Of course I never suggest anyone goes somewhere they don't feel safe, so I'd suggest doing some research on the place before jumping in.
Also, if it is too extreme to commit to a whole new city entirely, I'd suggest planning a day trip to a less known location just outside a big city to at least try to experience a new city that is untouched by tourism.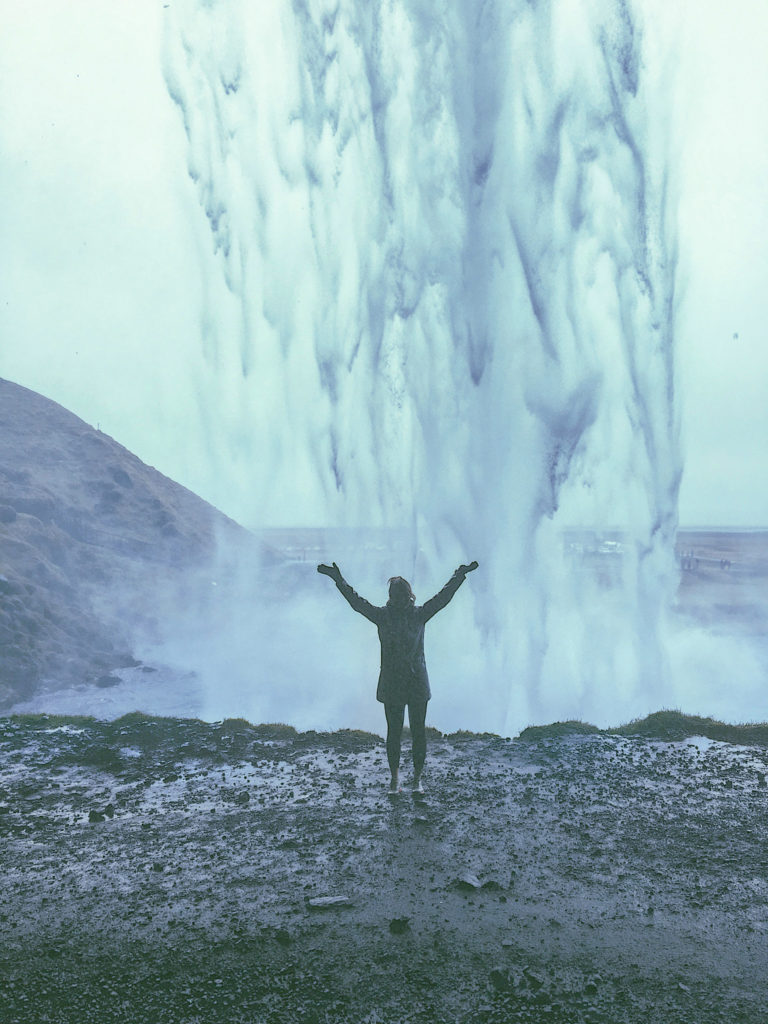 ---
2. Get around differently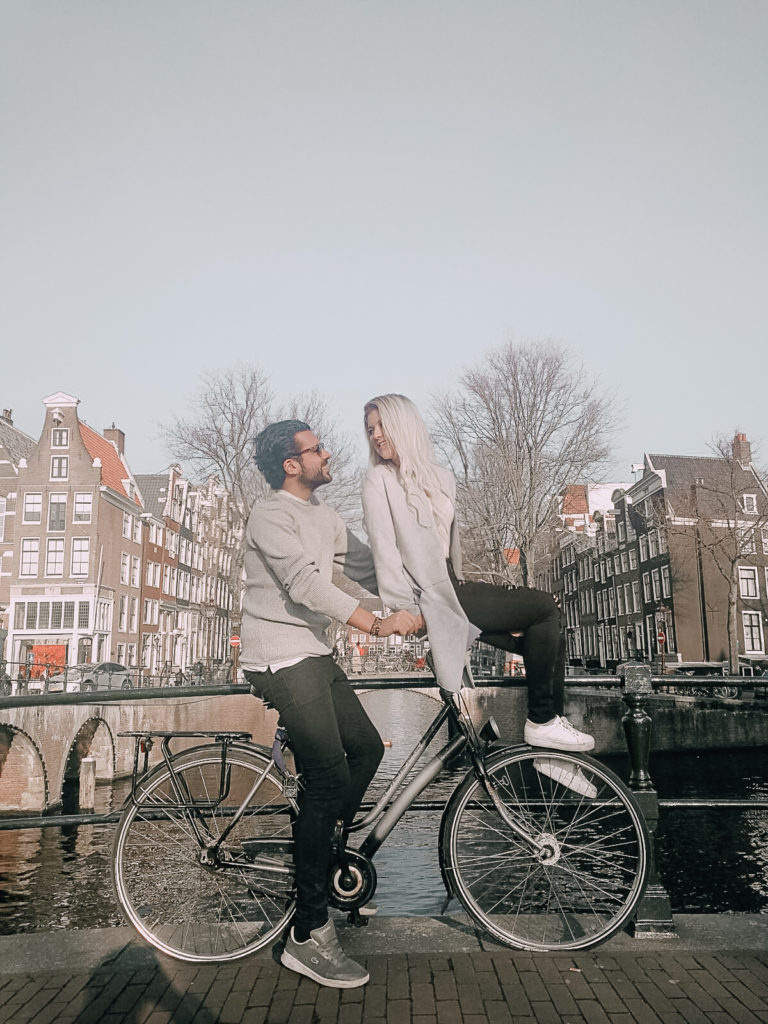 Taking an airplane to your destination and then an Uber to your accommodation and to get around the city is safe, but also boring. It can be so exciting and exhilarating to get to or go around a city in a new way. Travel to the location by taking a boat or a train if that's possible, to try out a new mode of transport.
& when you're in the city find out how they like to get around. For example, in Amsterdam rent bikes, in Paris get an electric scooter, in India take a ride on a rickshaw! It is so much fun to experience getting around a city as the locals like to get around.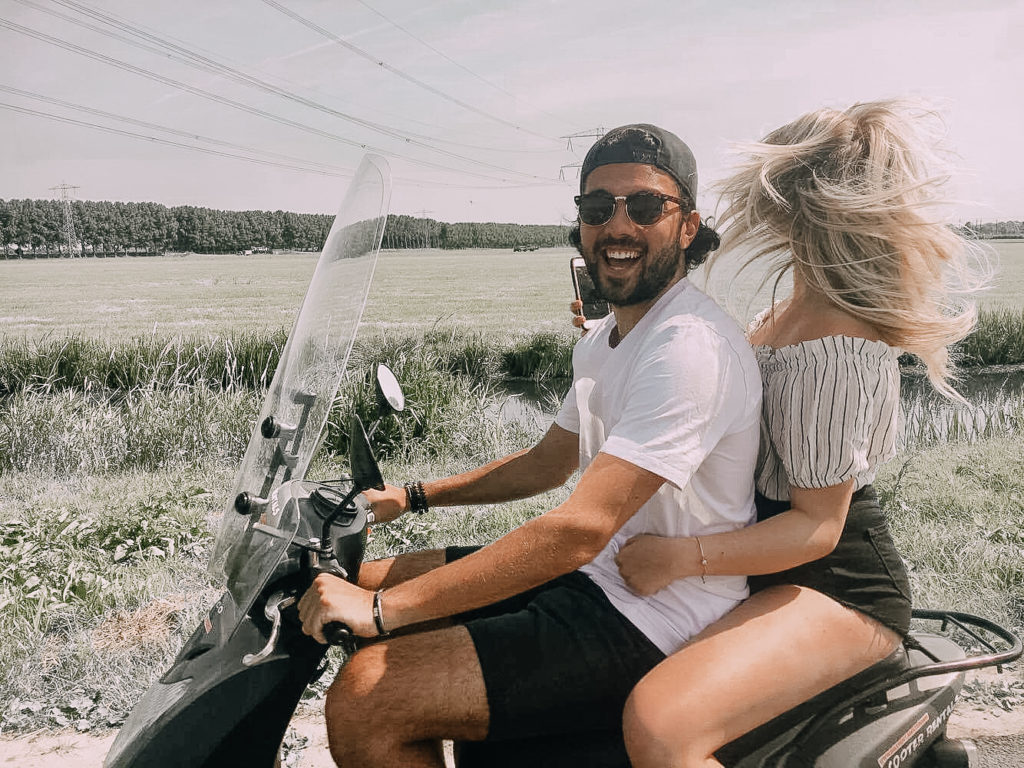 ---
3. Talk to locals
This can be a hard one for a lot of people. Language barriers can pose some problems but if you find a way to communicate you can learn so much from the locals of a country! Even learning how to say a few words is super fun and a great way to leave a trip with some new knowledge.
An easy way to start talking to a local is to talk with a server at a restaurant. I have always found them to be so chatty and they love to give recommendations on what you should do and see while visiting.
---
4. Try new food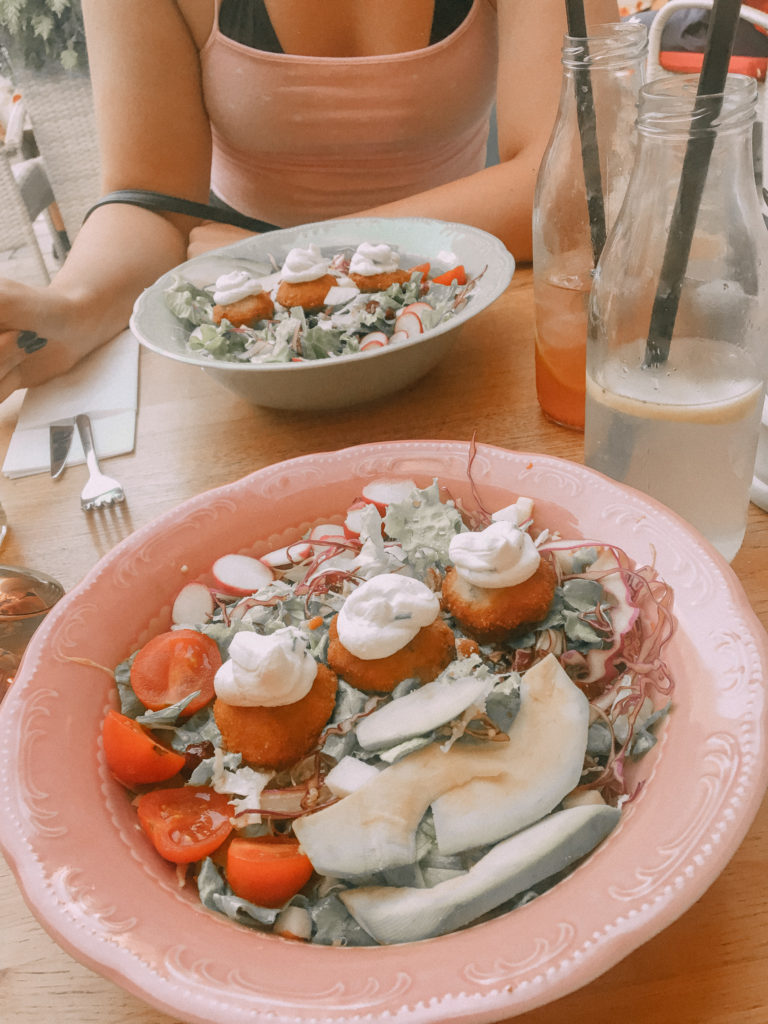 I will be the first to admit that I am not very adventurous when it comes to trying new food. But whenever I travel I always look for a unique restaurant that serves something I could only get in that location.
& if it's possible (vegetarian) I get the signature dish and dessert of that country. Whether it be veggie paella in Spain, a fresh macaroon in France or ice cream with eyes in Spain!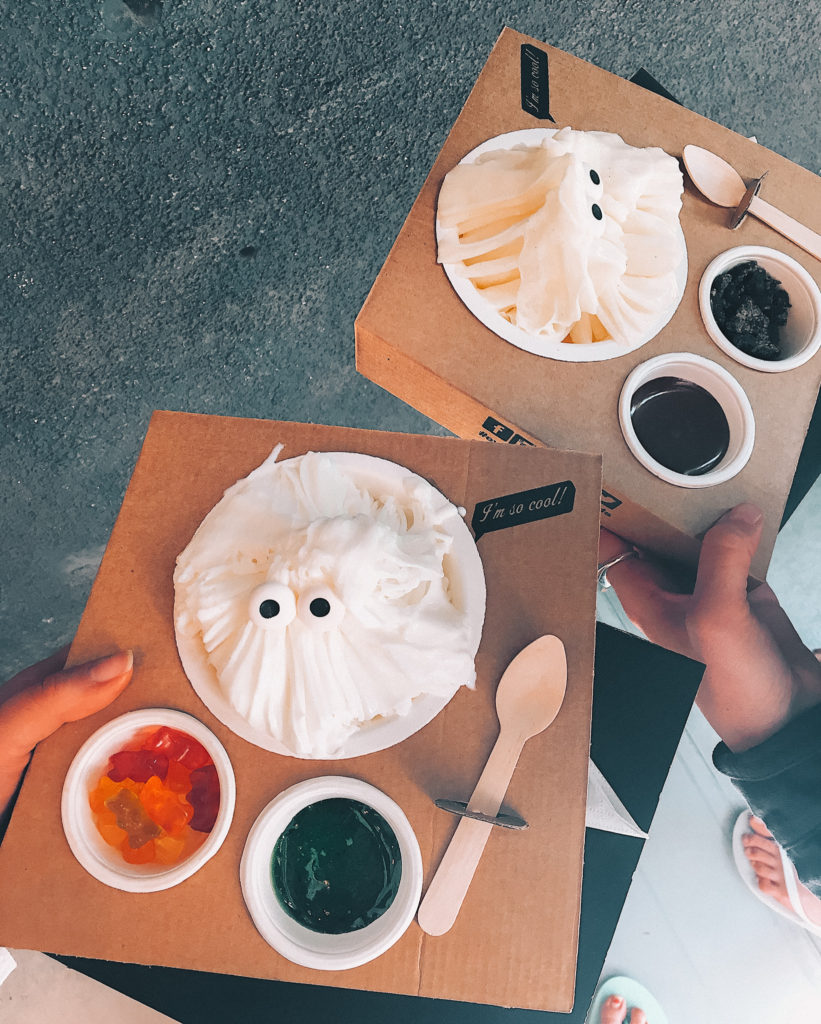 ---
5. Learn something
I know it doesn't immediately sound 'thrilling' to learn something while traveling but hear me out. To learn about how a city came to be and all the history that went into its existence is mind-blowing. Every single place you visit has a deep history and learning about it really opens your eyes and makes you respect it more. I always find myself deep in thought about how in this exact spot 500 years ago something SO different must have been happening.
---
6. Try a new activity
To be honest, this is a hard one for me. I'm kind of a chicken when it comes to doing adventurous activities, but if I have enough persuasion I will do it. I feel like traveling is the perfect opportunity to scare yourself a little and get out of your comfort zone, and the best way to do this is to try something new. There's always something interesting to try, such as; an intense hike, snorkeling, crazy swings, zip lining, and the list goes on!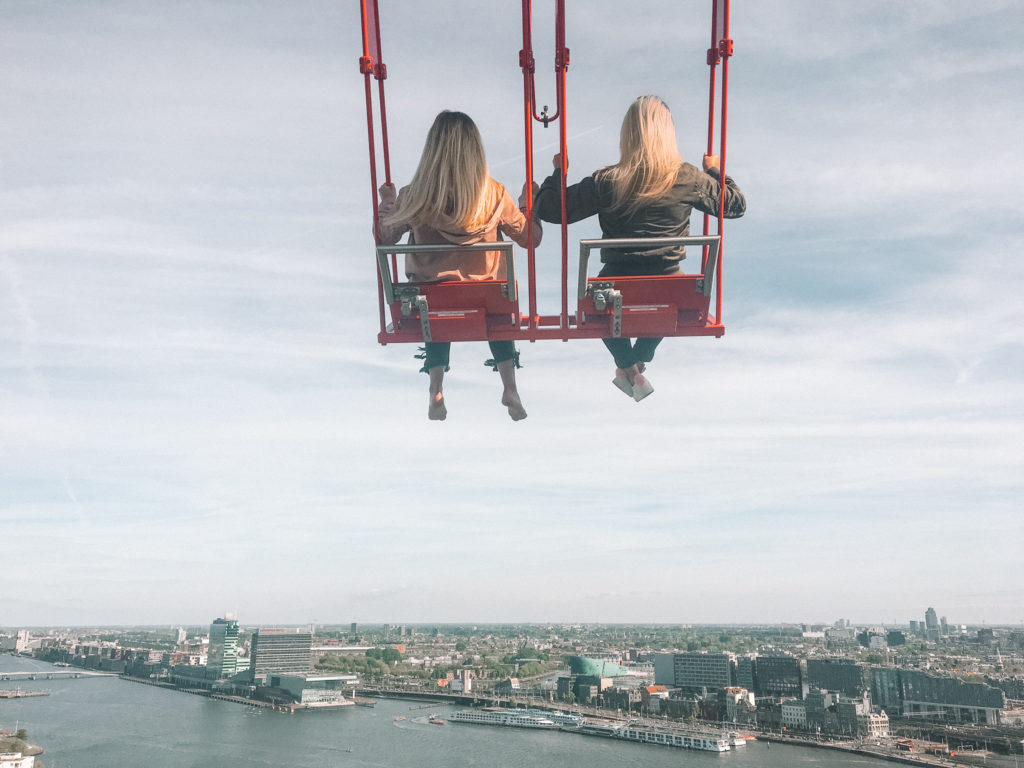 ---
Travel Anywhr!
Now I know its hard to plan something so foreign and different on your own, so I have the PERFECT service for you.
Anywhr is a service that plans and books your adventures to less traveled destinations of the world.
If you are a thrill seeker and love surprises then listen up. All you have to do is tell them your preferred region, travel dates and trip theme and they take care of the rest! A week before your trip you will get some basic information such as the weather forecast, what to pack and check-in time.
In the mail you will receive an envelope will all your travel information and you only open it at the airport. Honestly, how cool is that?!
If this sounds interesting to you, I have some great new! I have an exclusive discount code that gives you 50$ off your first trip with Anywhr!!!
When you use code: SAMSEESWORLD50
& book following this link: Link to book a trip with Anywhr
I really encourage to look at a service like this to encourage you to get out of your comfort zone & make travel thrilling!
---
If you want to save this post for later; PIN IT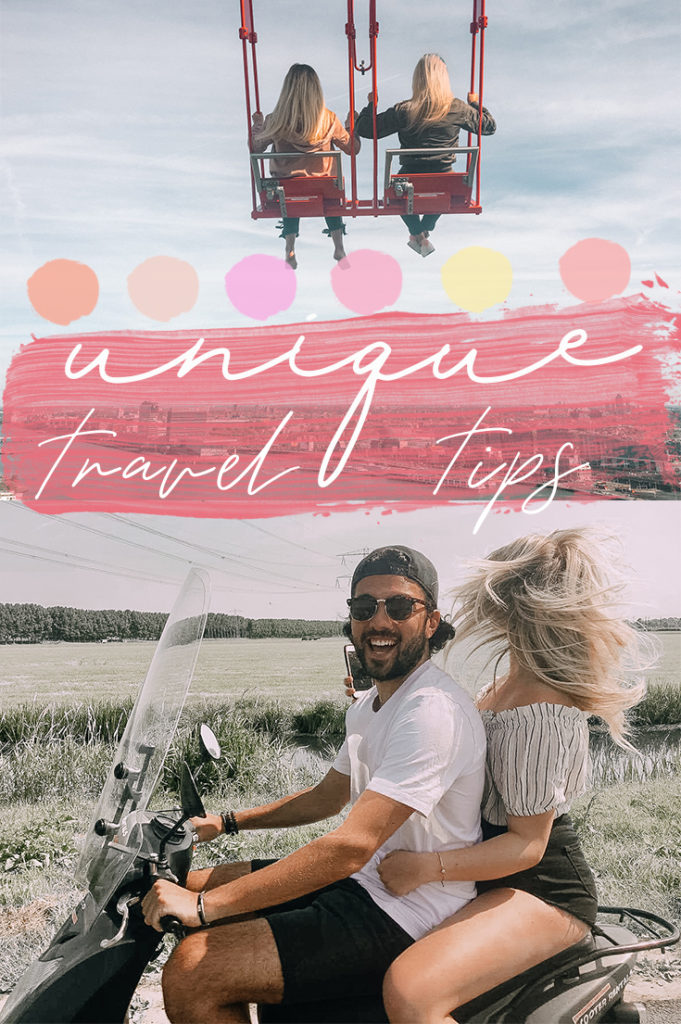 Let me know what you think of these tips! Do you want to make travel thrilling or stick with what you know?
Love,
SSW