If you are heading to Paris with your partner and looking for the most romantic things to do in Paris, then keep reading.
Paris is the city of love and on every corner and every street you will feel love and romance. From the cute cafes to the stunning architecture, to the secret gardens and beyond it is no secret as to why Paris is the romance capital of the world and one of the most romantic places in Europe. This makes Paris the perfect place to visit for couples looking for a romantic getaway or special occasion trip. A visit here will make you feel like you are falling in love for the first time and charm you from beginning to end.
Here is a list of the 12 most romantic things to do in Paris.
(Disclaimer: Some links in this post may be affiliate links, meaning if you click on the link and make a purchase, I receive a small commission. This is at no extra cost to you and you may even receive a small discount. See disclosure for more information.)
12 Most Romantic Things to do in Paris
Sunset under the Eiffel Tower
The Eiffel Tower is one of the most iconic structures in the world, and enjoying it with your partner is a must. One of the best ways to see and experience it is during sunset when the sky turns pink and the tower is lit up with a soft glow. During this time the love is in the air with couples from around the world sitting on the grass beside the Eiffel Tower enjoying the show. It is one of the top things to do on any travel bucket list for couples.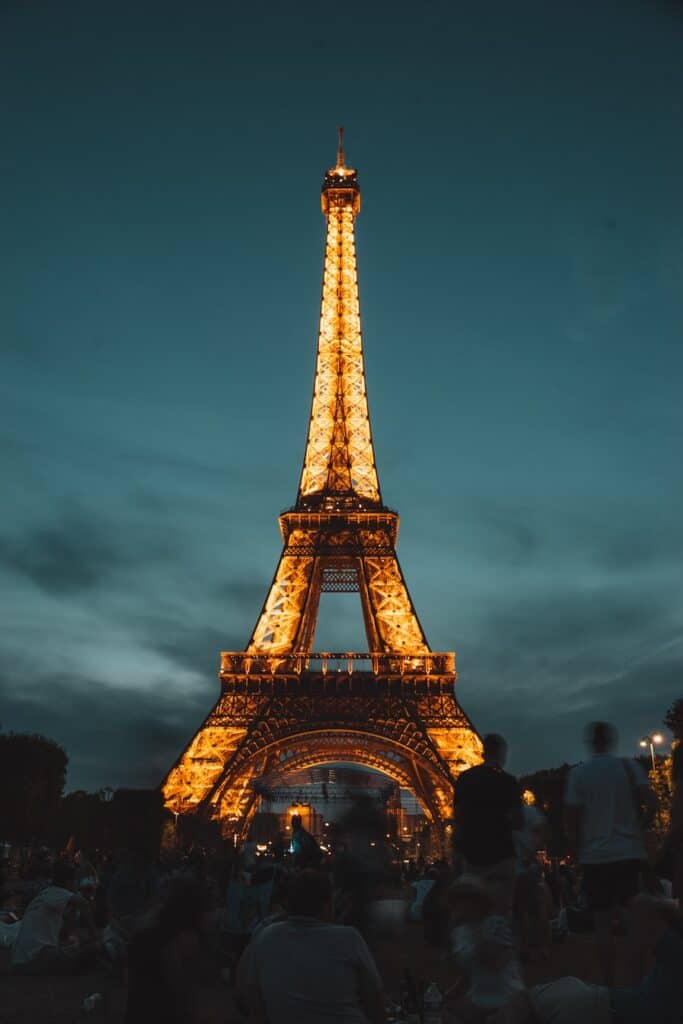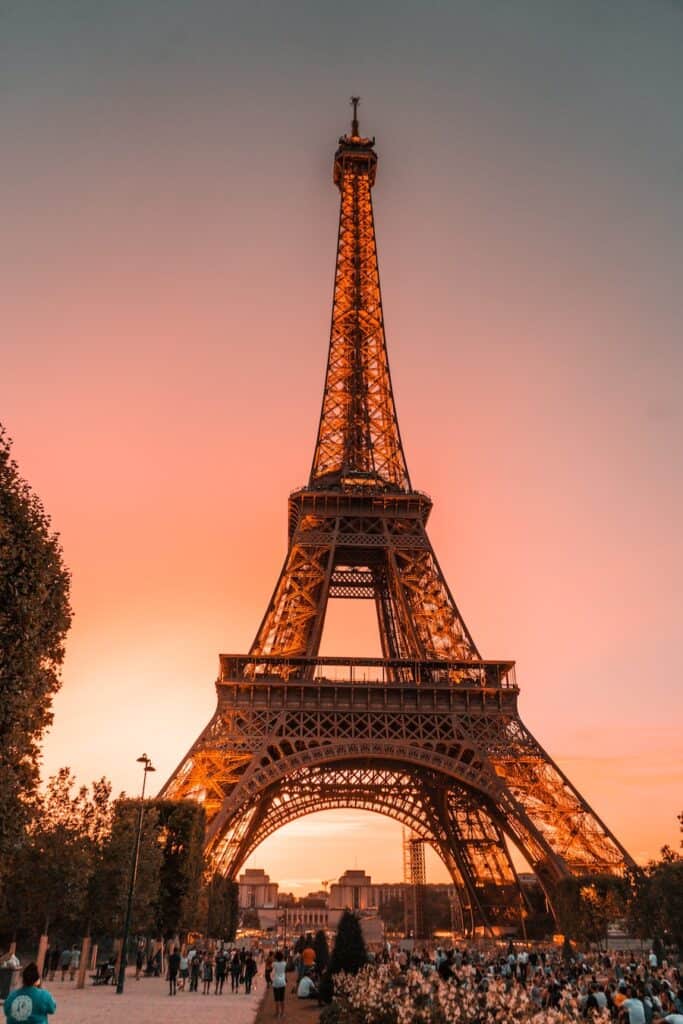 This is the perfect time to grab a bottle of wine and some snacks and set up an evening picnic date! Spending a few hours watching the sunset and the love birds all around will have you feeling closer than ever. This is also a very popular time to see proposals of other couples. Once the sunsets the Eiffel Tower sparkles on the hour which adds an extra level of magic to the night making this easily one of the most romantic things to do in Paris.
---
Picnic in Luxembourg Gardens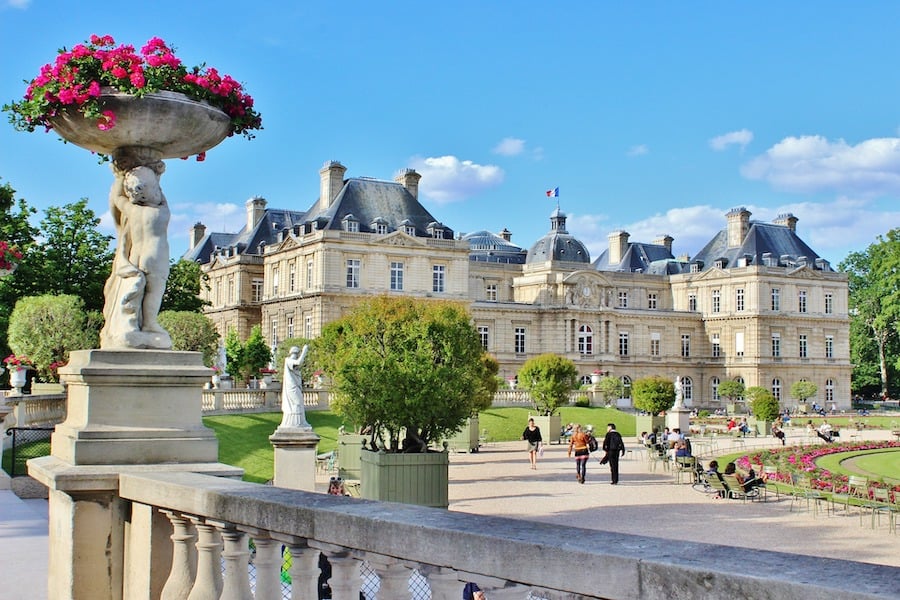 The Luxembourg Gardens are a magical place to explore and enjoy with your partner. The green space, stunning stone architecture, and romantic surroundings make it the perfect place for an afternoon picnic. Pick up some flowers and food and layout on the grass with your partner and enjoy the love in the air. This is the perfect thing to do on a warm summer day to enjoy the sun and get closer.
---
Stroll Hand in Hand in The Palace of Versailles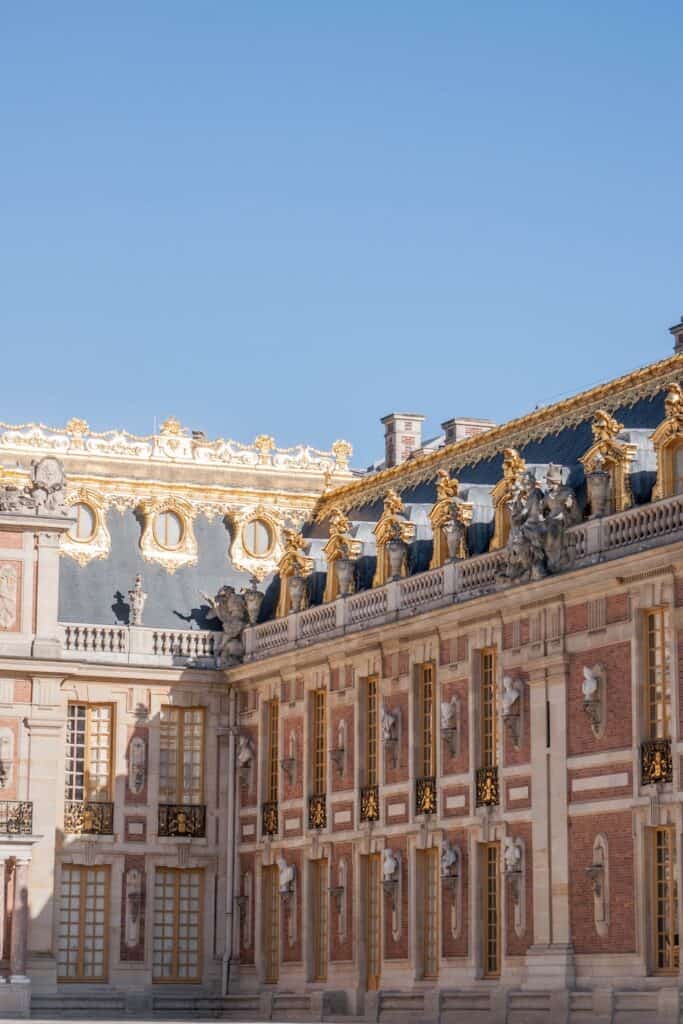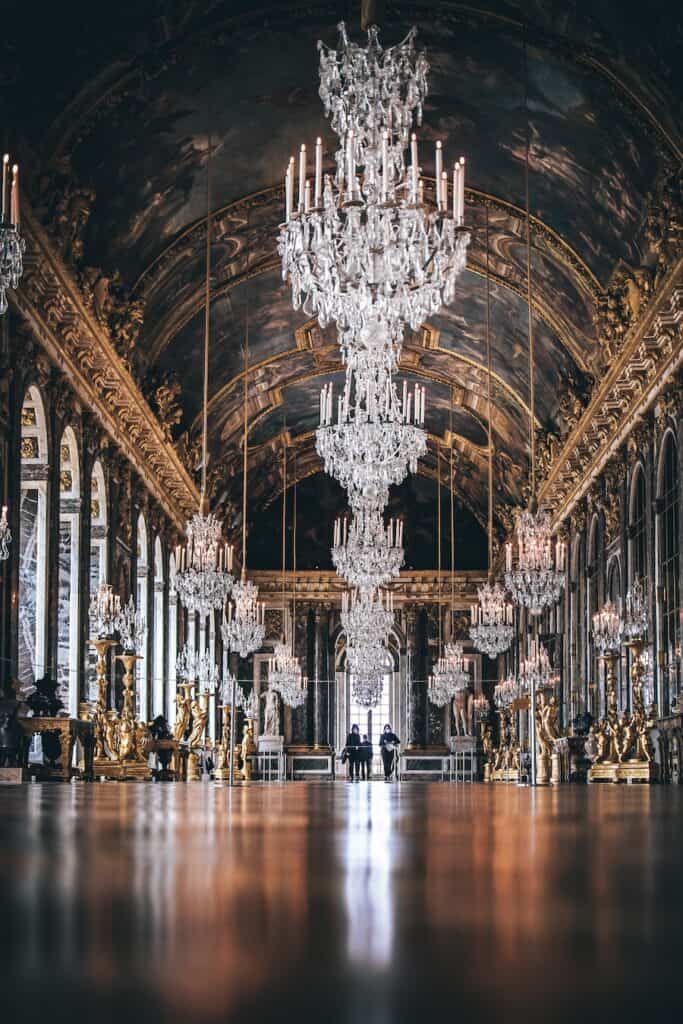 The Palace of Versailles is a huge 18th-century palace located just outside of Paris. This palace is the definition of opulence and the perfect place to spend the day with your partner. Wandering the huge halls and getting lost in the gardens will have you feeling like you've gone back in time and are courting in the 18 hundreds. The Palace of Versailles makes for the perfect romantic getaway as one of the most romantic things to do in Paris.
---
Explore Montmartre's Streets
Exploring Montmartre's streets is something that should be on everyone's Paris itinerary. This is arguably the most beautiful part of Paris that looks and feels like a romance novel. Montmartre is an authentic Parisian village located in the cities 18th arrondissement and is known for its quaint cafes, cobblestone streets, and light-coloured architecture. Exploring this stunning part of Paris with your partner and stopping in cute cafes for a break is a must.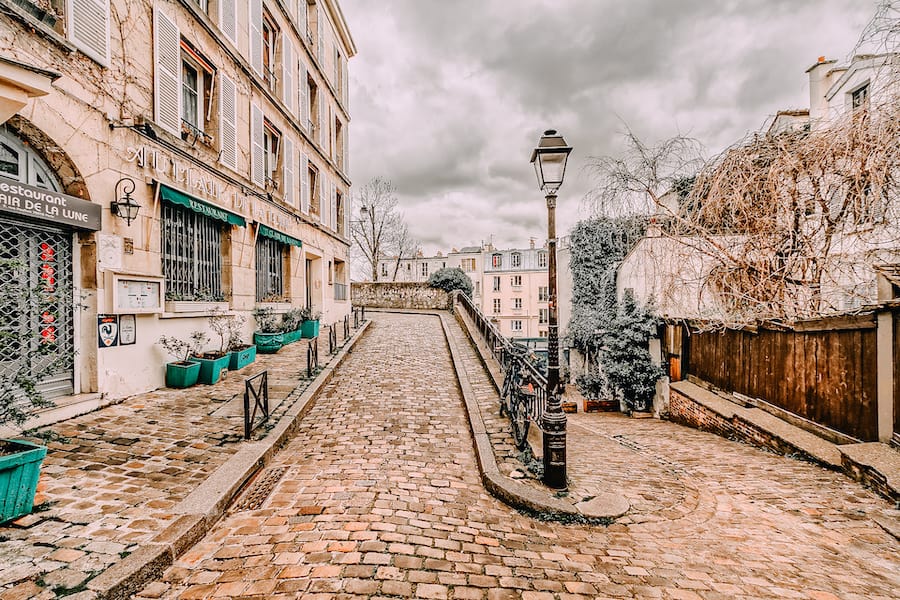 ---
Eat French Pastries along the Seine
The French know how to make delicious and unique pastries and sampling a few with your partner is something you have to do. While touring Europe you will notice every country has their "thing" and in Paris, it is their delectable pastries. The best thing you are your partner can do is grab a few of the best-looking ones and go on a sampling binge while sitting along the Seine River.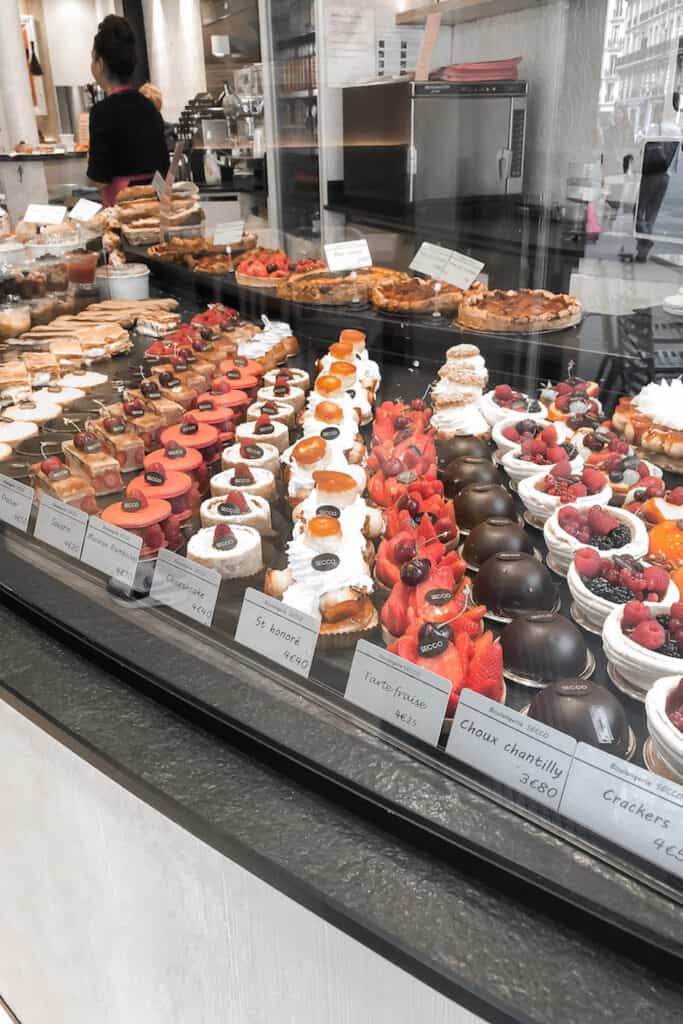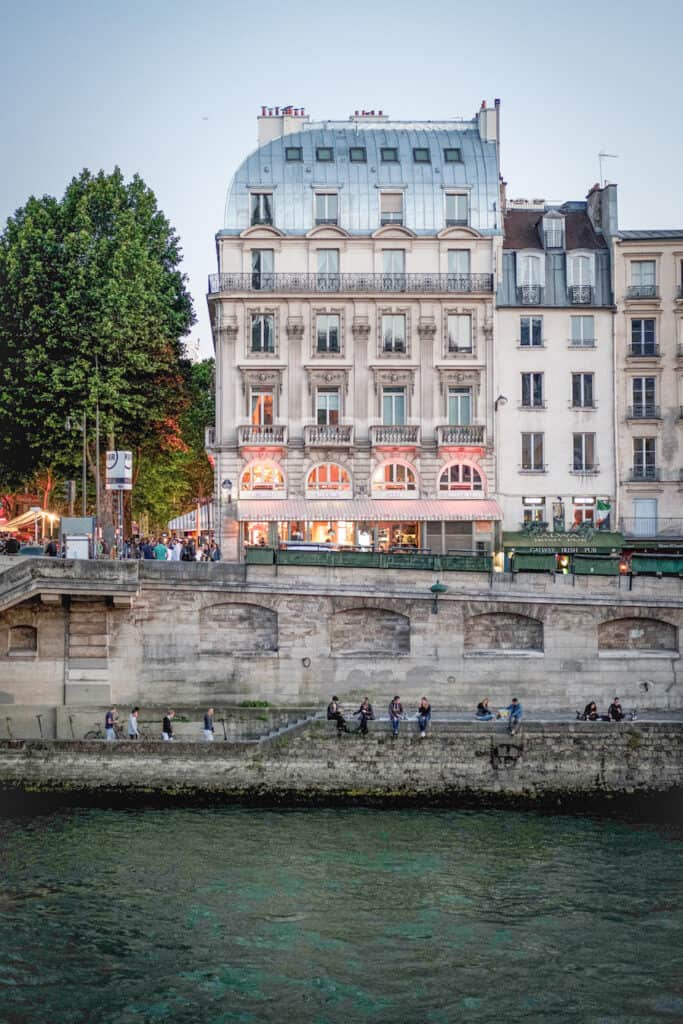 You will notice a ton of couples and groups of people sitting along the famous river during the evening enjoying the magical atmosphere. It is a very popular spot to sit and relax in Paris, and sitting for a bit amongst the locals and other tourists with the cities tastiest snack is divine.
---
Fancy Dinner for Two
Spending an evening splurging on a fancy dinner for two is one of the most romantic things to do in Paris. There are plenty of fancy restaurants in this huge city to choose from that offer a luxurious dining experience with some of the world's best cuisine. Get all dresses up and head to one of these places for an evening of drinks, fine dining, and quality time together. You also don't have to spend a fortune for it to be a good time, and can find great restaurants for a modest price.
Some of the best restaurants for couples in Paris are:
---
Kiss at the Top of the Eiffel Tower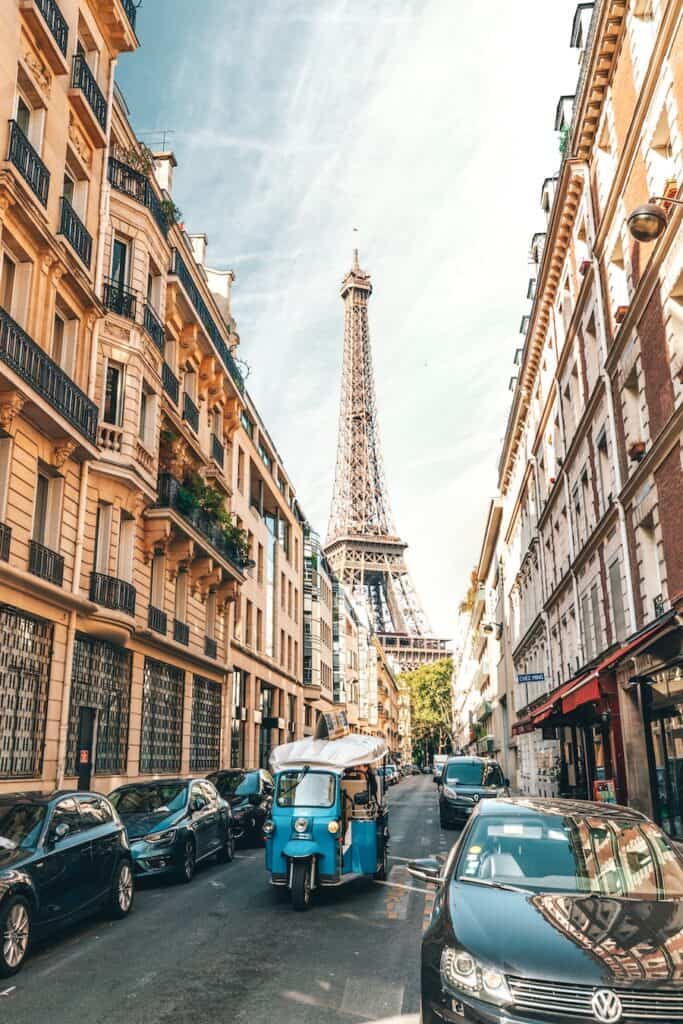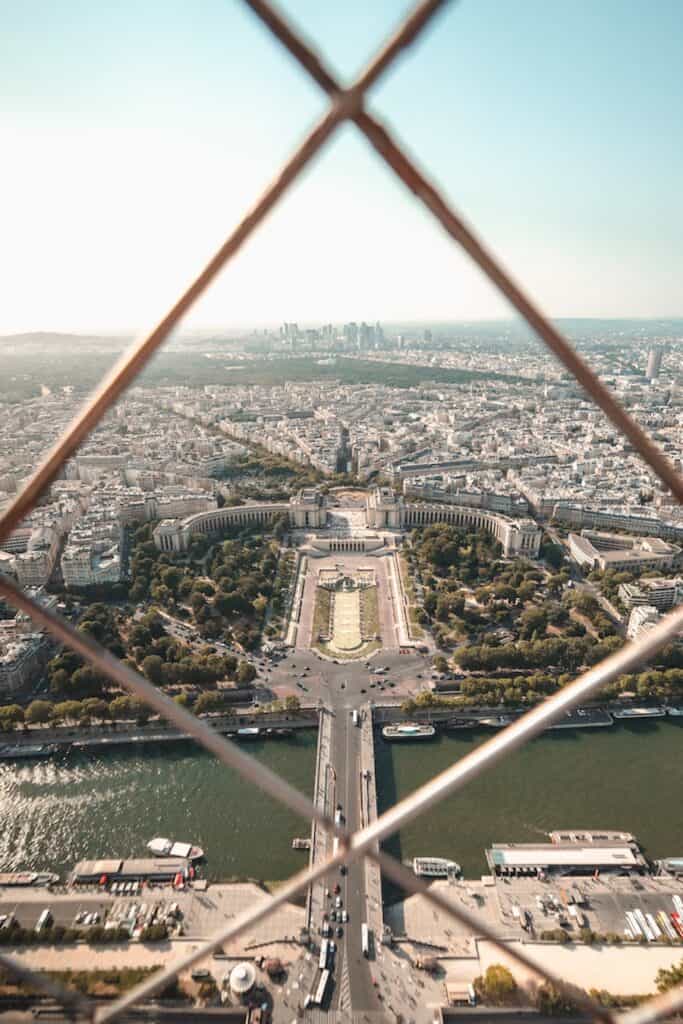 Going to the top of the Eiffel Tower is exciting in itself and sharing this amazing experience with your partner is the best way to do it. From the top of one of the world's most iconic structures, you can admire the beautiful city of Paris stretching in all directions. It is the perfect romantic place to sneak a kiss in while your heart is pumping wildly from the heights.
---
Get Lost in Secret Gardens
There are secret gardens hidden all around Paris just waiting to be discovered and explored. One of these special secret gardens is Jardin Du Palais Royal. These can be found just a short distance from the Louvre and are hidden in plain sight. Just a small tunnel leads you to these huge and magnificent gardens which offer a welcome escape from the tourist-filled streets. Walking here hand in hand with your partner feeling like the owners of a royal green space is surely one of the most romantic things to do in Paris.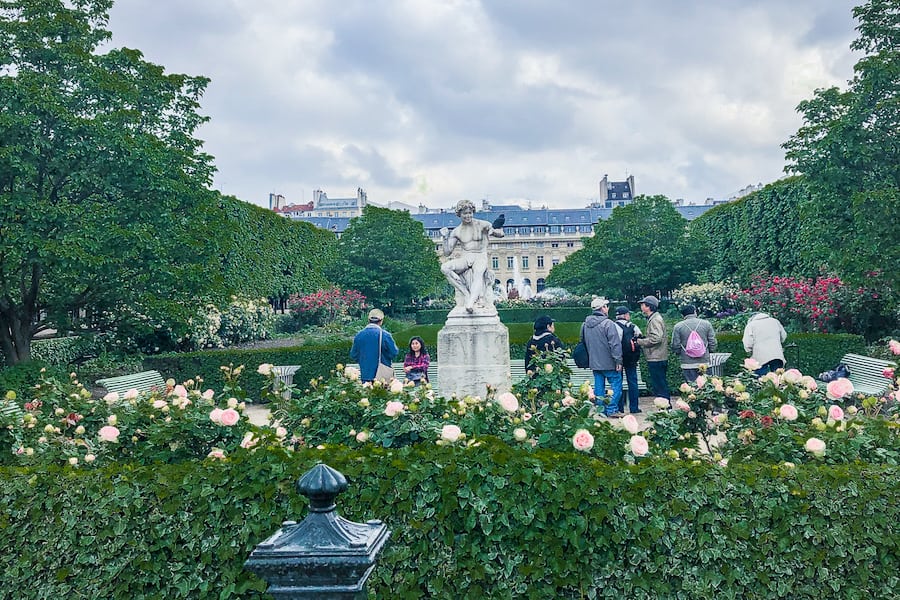 ---
Morning French Breakfast
You cannot go to Paris without enjoying a French breakfast in one of the many Parisian cafes in the city. A Parisian cafe is characterized by its outdoor seating, meals for any time of day, and a drink menu. Heading to one of these iconic cafes to enjoy breakfast while watching the lively city mull about is the perfect way to start a day. With a french breakfast, you get a croissant, orange juice, and a coffee, providing you with just enough fuel to get through the morning while remaining not too full.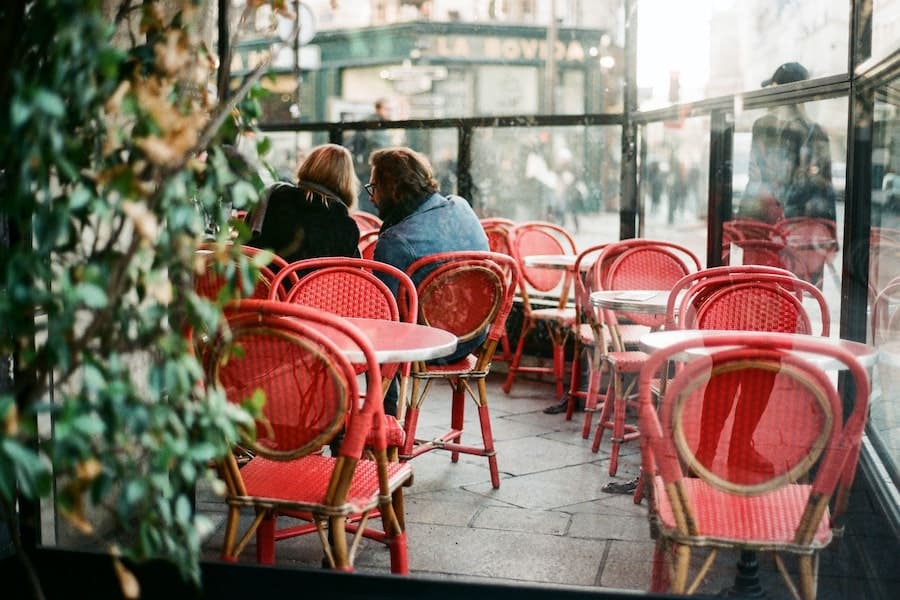 ---
Go on the Carousel of the Eiffel Tower
If you are looking for a fun and playful thing to do in Paris for couples, then a ride on the Eiffel Tower carousel is in order. This carousel sits right beside the iconic Eiffel Tower and offers rides from 10 AM – 8 PM daily. Going for a ride on this will have you feeling like a child again with a giddy joy of enjoying a fun and spontaneous moment with your love.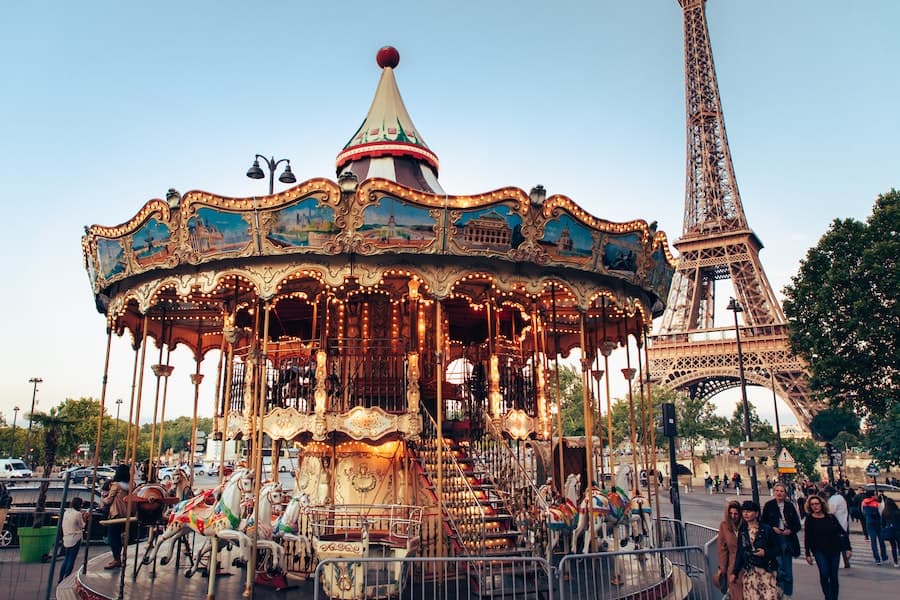 ---
Explore the Streets of Paris
The best thing about visiting Paris with your partner is that you can enjoy a beyond romantic getaway without visiting any attractions at all. In fact, just exploring the streets of the city is one of the most romantic things to do in Paris. Paris is absolutely huge and you can easily spend hours getting lost in charming streets and stumbling upon quiet roads together.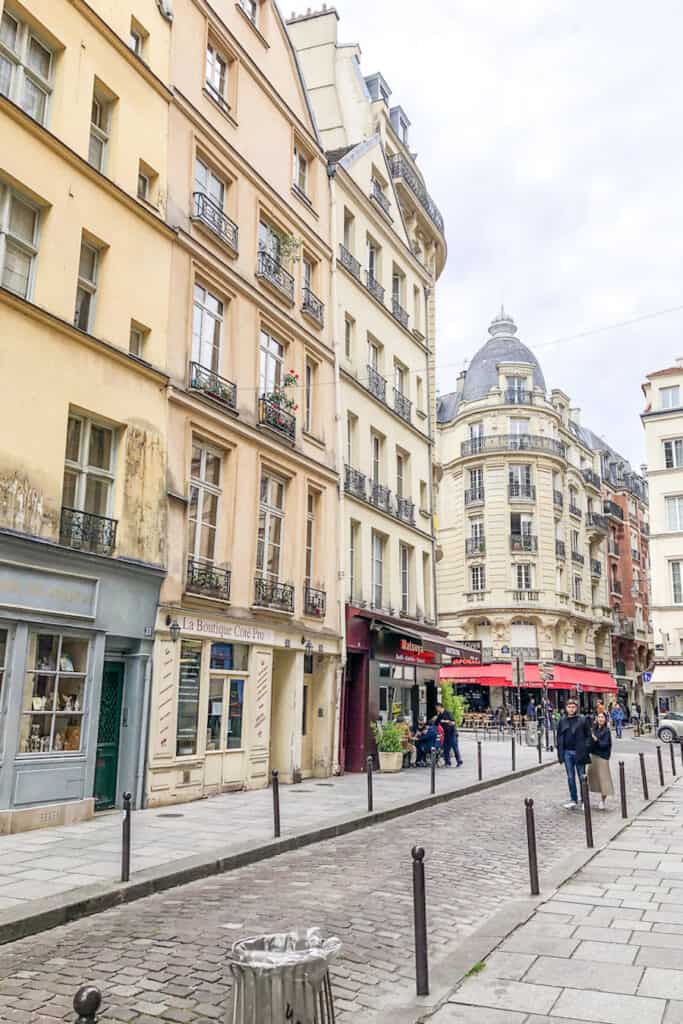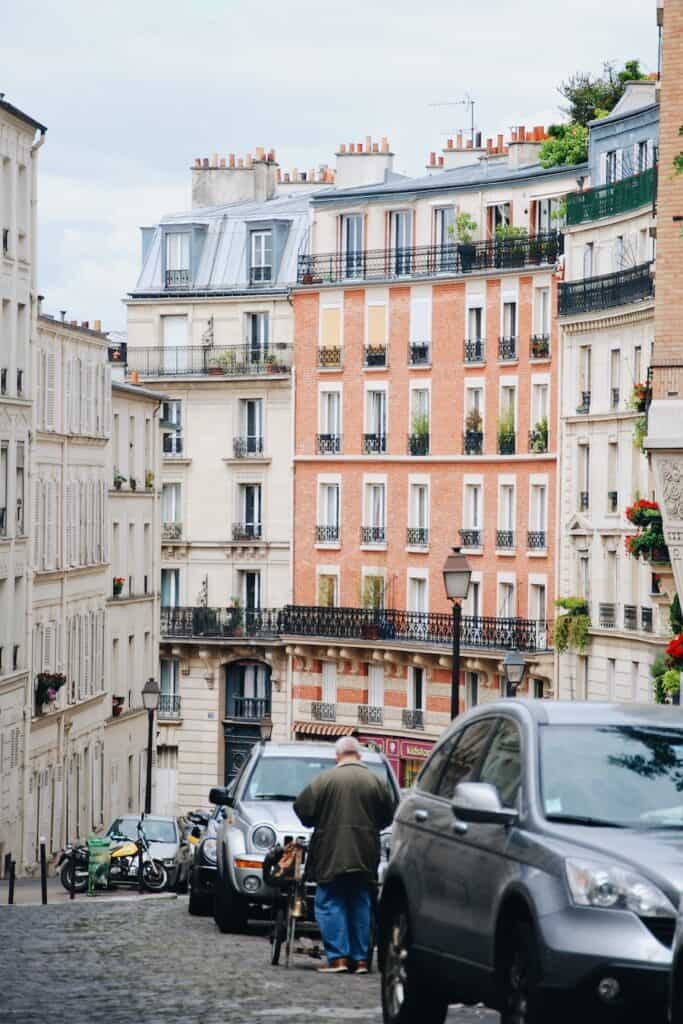 There are a ton of stunning streets in Paris to explore. A great activity to plan is a custom walking tour of Paris, where you roam around Paris looking for the prettiest and most romantic streets. Check out this post for a list of the prettiest streets in Paris you should add to your custom walking tour. Also, be sure to map out any "no go" areas that are not safe.
---
Sunset River Cruise
A sunset cruise on the Seine river is one of the most romantic things to do in Paris. The Seine is a hotspot for couples with the edges of the river filled with couples sitting closely admiring the vibrant surroundings. And couples and river cruises that show off the beauty and magic of the city. Going on a river cruise is one of the best ways to see Paris without having to travel around. It offers the perfect relaxing and laidback viewing options.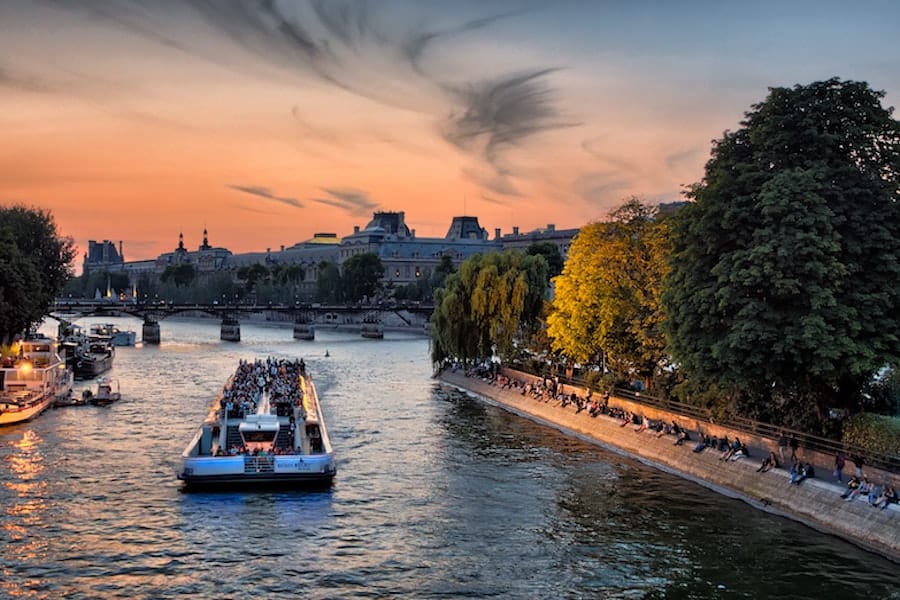 There are plenty of Seine River cruises to choose from but the best option is one that runs during sunset. Golden hour is the most romantic time of day and cruising through Paris while the sky is orange and pink is magic. You can even opt for a river cruise with a meal so you can eat and sail through the city. This is one of the most romantic things to do in Paris that is perfect for a surprise date night.
---
Hotel with a View
There are a ton of romantic hotels in Paris that make the stay in the city all the more special. There is nothing better than waking up to the stunning views of Paris and sitting on a patio with a cup of coffee together. One of the most romantic things to do in Paris is enjoying the city from a stunning hotel room with the love of your life. Below is a list of some of the best romantic hotels in Paris with stunning views and a great atmosphere: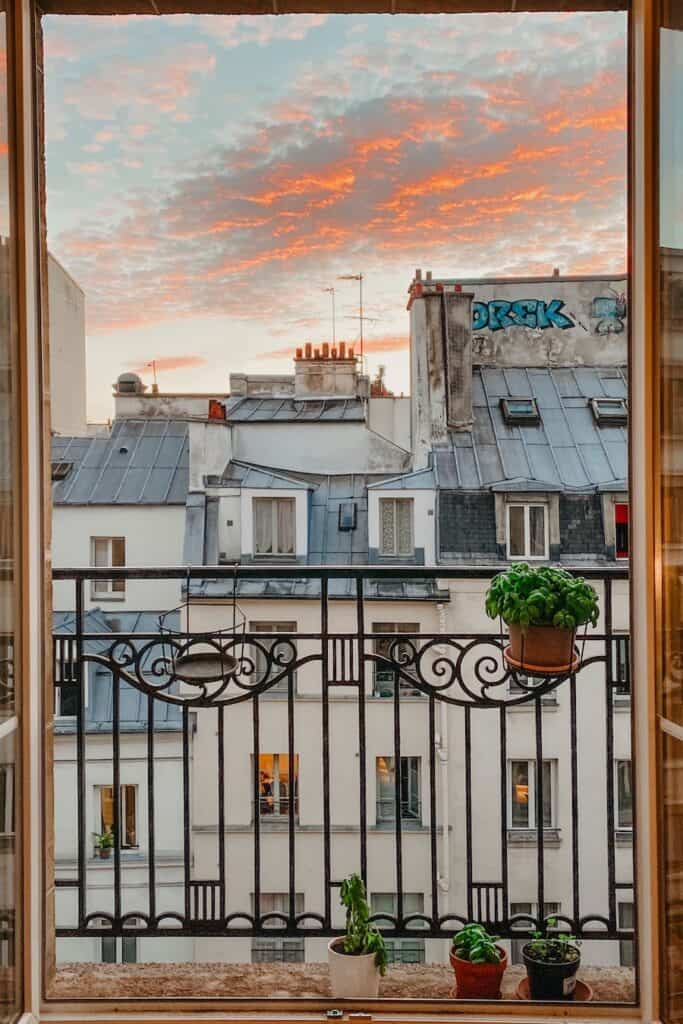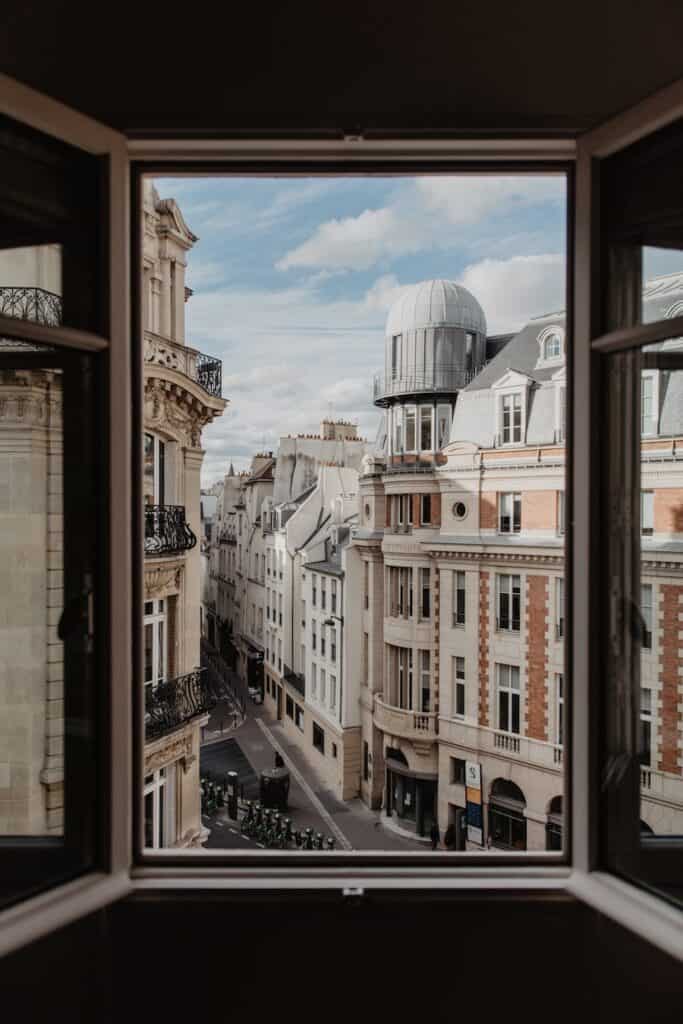 ---
Where to Stay in Paris
---
Paris is the worlds romance capital of the world and clearly there is a ton of romantic things to do in Paris. This makes Paris the perfect place to visit for couples looking for a romantic getaway. I hope this list of things to do in Paris for couples makes your romantic trip amazing!
Like this post? Pin "Romantic Things to do in Paris" for later!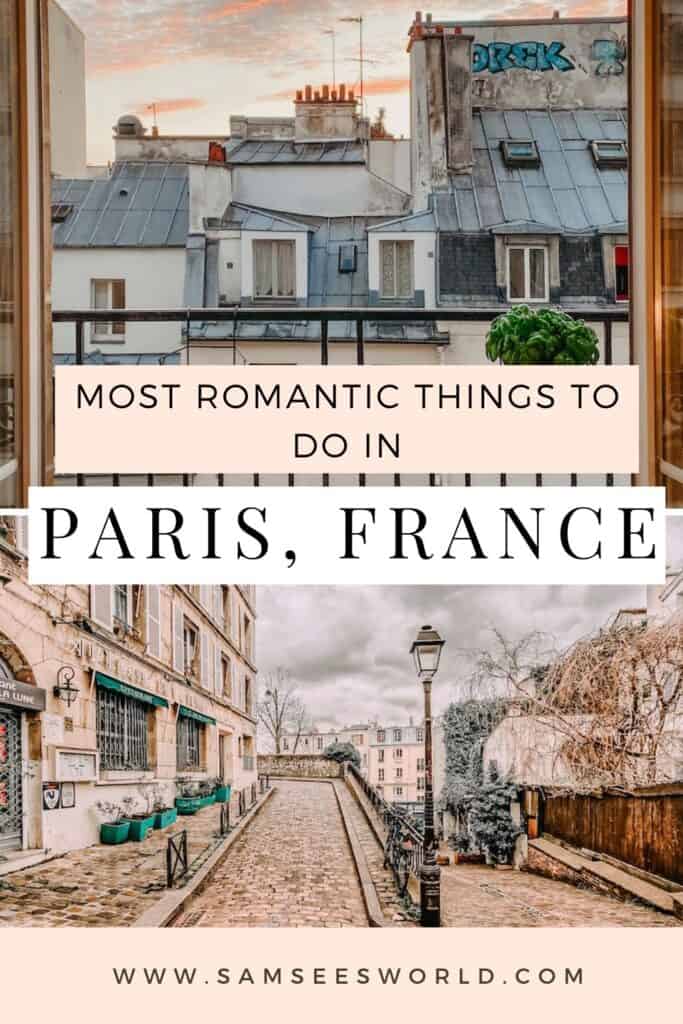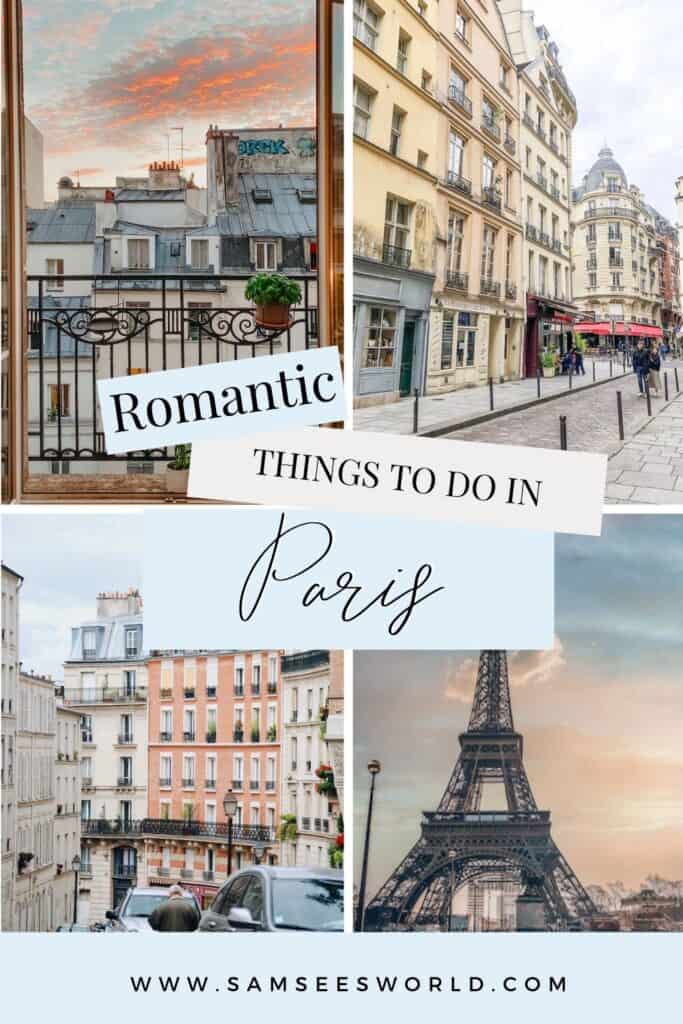 Love,
SSW