Looking for the best time to visit Switzerland to get the most out of this stunning travel destination? Keep reading to find out when to visit based on your travel needs.
Switzerland is a magical country with just about everything you could ask for: mountains, lakes, cities. It is the perfect place to visit with something for everyone! Adventure travellers, cultural travellers, luxury travels – everyone can find a part of Switzerland that feels like it was made for them. However, there are some better times to visit Switzerland than others depending on what you want to do while in the country.
This post goes over each season in Switzerland to show you the best time to visit Switzerland based on your travel desires!
(Disclaimer: Some links in this post may be affiliate links, meaning if you click on the link and make a purchase, I receive a small commission. This is at no extra cost to you and you may even receive a small discount. See disclosure for more information.)
Best Time to Visit Switzerland
Best Month to Visit Switzerland
The overall best time to visit Switzerland is completely subjective! However, September is typically one of the best months to visit Switzerland for many reasons. For one, September still welcomes warm days with plenty of sun like the summer months, but with much fewer summer tourist crowds. You will also find all hikes still open and in great condition for exploring.
---
Spring in Switzerland
Spring is the season of new life and beginnings all around the world and in Switzerland, this is amplified. Spring is the best time to visit Switzerland if you are seeking warm weather, smaller crowds of tourists and some snowy remains around the country. During this season you can expect sunny days with temperatures ranging from below zero to over 20° depending on where you are in Switzerland and what month of spring you visit.
Spring is great for cultural travels who want to explore the various amazing cities in Switzerland. As well as adventure travellers who are seeking hikes, boat rides, paragliding and more. Just beware that most hikes in the spring are still full of snow once you get to the top which is something to keep in mind!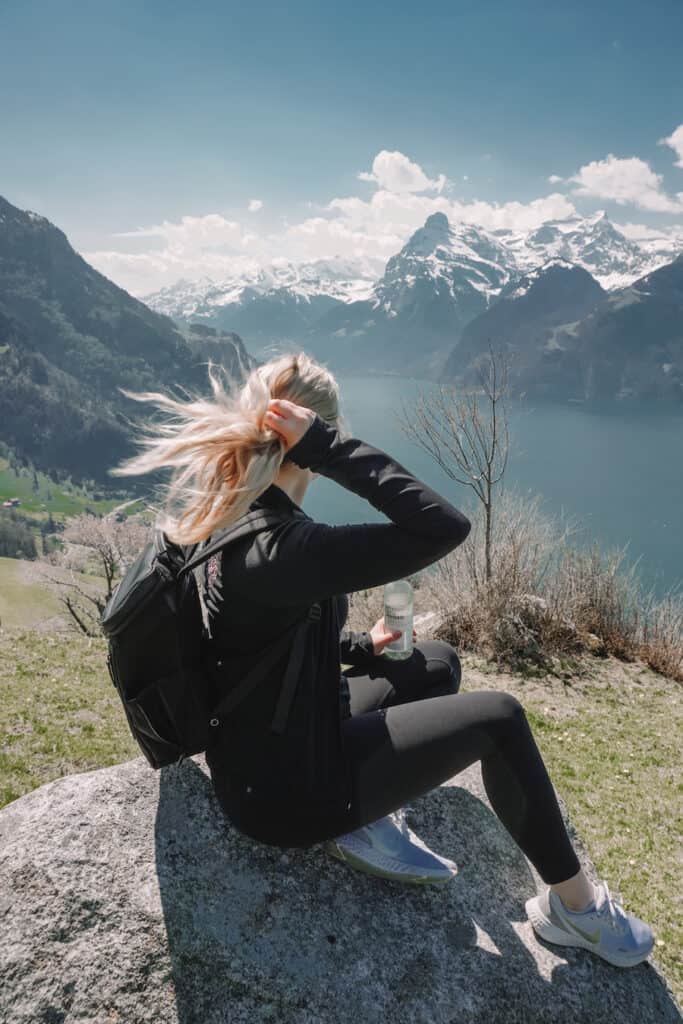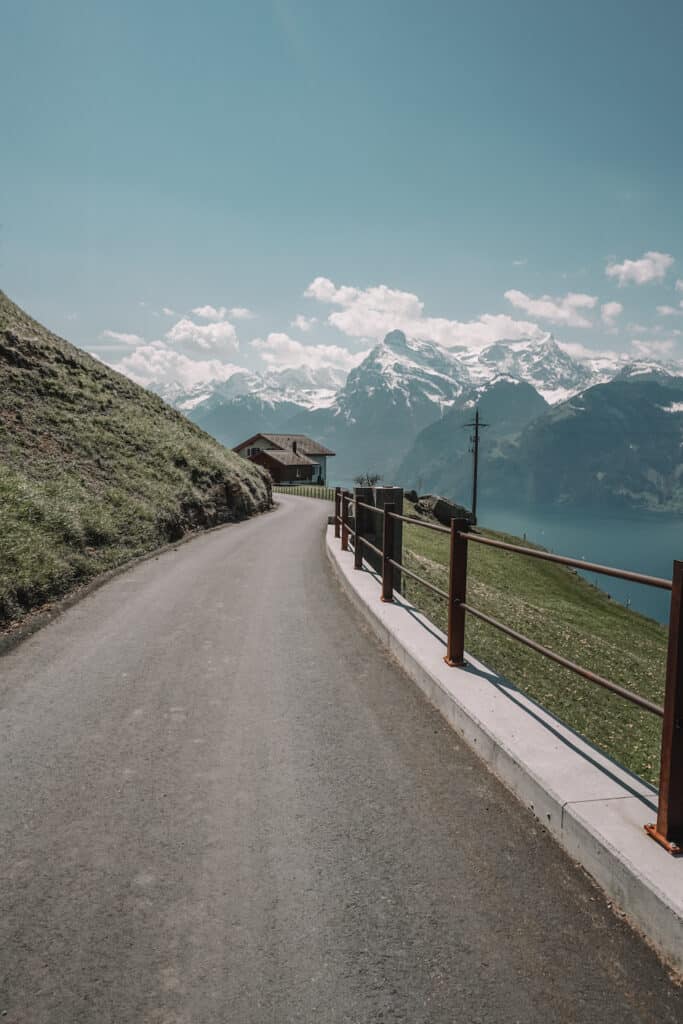 The pros of visiting Switzerland in the spring are:
Fewer tourists. This leads to cheaper prices all around.
Flowers blooming, trees blooming a fresh and vibrant air to the country.
The cons of visit Switzerland in spring are:
Weather is unpredictable.
Many hikes still have snow at the tops.
May snow one day and be 20° the next day.
---
Summer in Switzerland
Like most places in the world, the summer months offer the most to do and see. During the summer season, you can hike, swim, walk around the various cities and more. If you are seeking warm weather, sun, and some of the best parts of the country being available, then summer is likely the best time to visit Switzerland for you.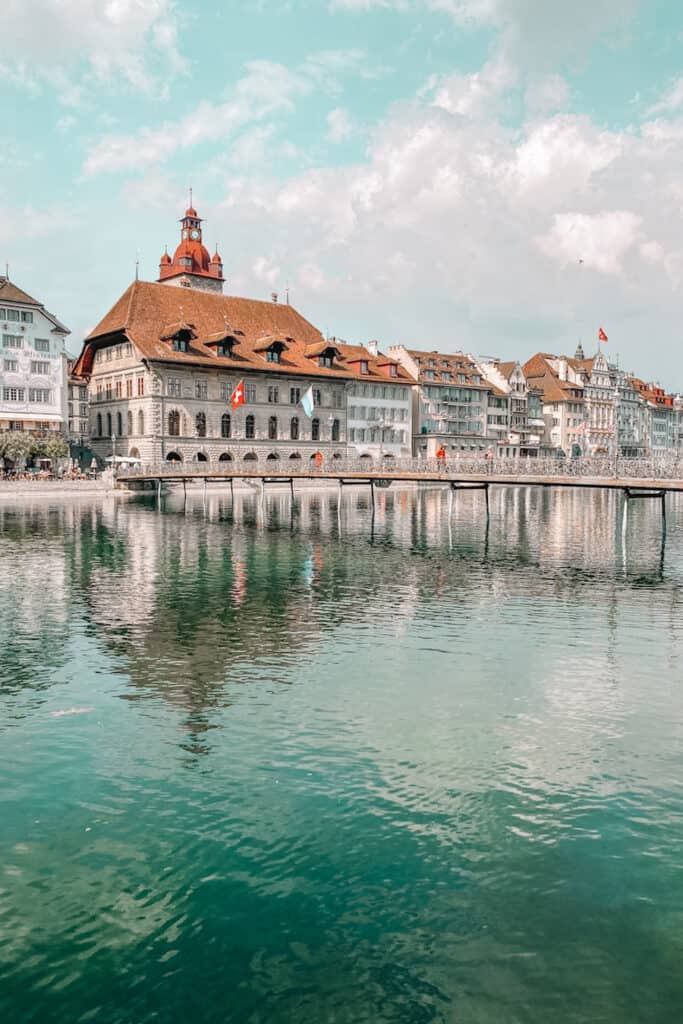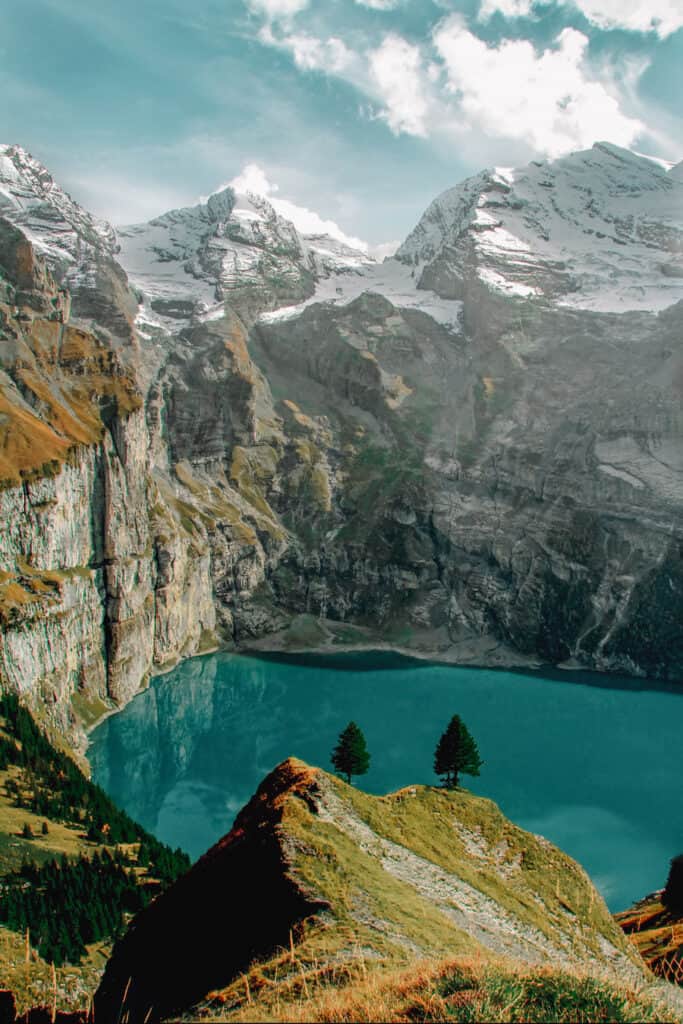 Switzerland is an adventure-lovers paradise with so many outdoor things to do and engage in. You will surely be doing a lot of walking and exploring the cities, but beyond that you can enjoy days on the lake, swim in aqua blue waters, and hike all around the mountain tops.
The pros of visiting Switzerland in the summer are:
All outdoor adventures are open and available.
Warm sunny weather.
Tons to do and see for all types of travellers.
Great conditions for driving to different areas of Switzerland for road trips.
The cons of visit Switzerland in summer are:
More expensive.
More tourists.
---
Fall in Switzerland
September, October, November
Fall in Switzerland is romantic and charming, like something you would expect from a romance novel. If you are looking for a Swiss getaway that is cozy and captures the true essence of autumn then you will fall in love with Switzerland in fall. As the trees change colour and the weather gets colder, Switzerland becomes the perfect romantic getaway that is irresistible.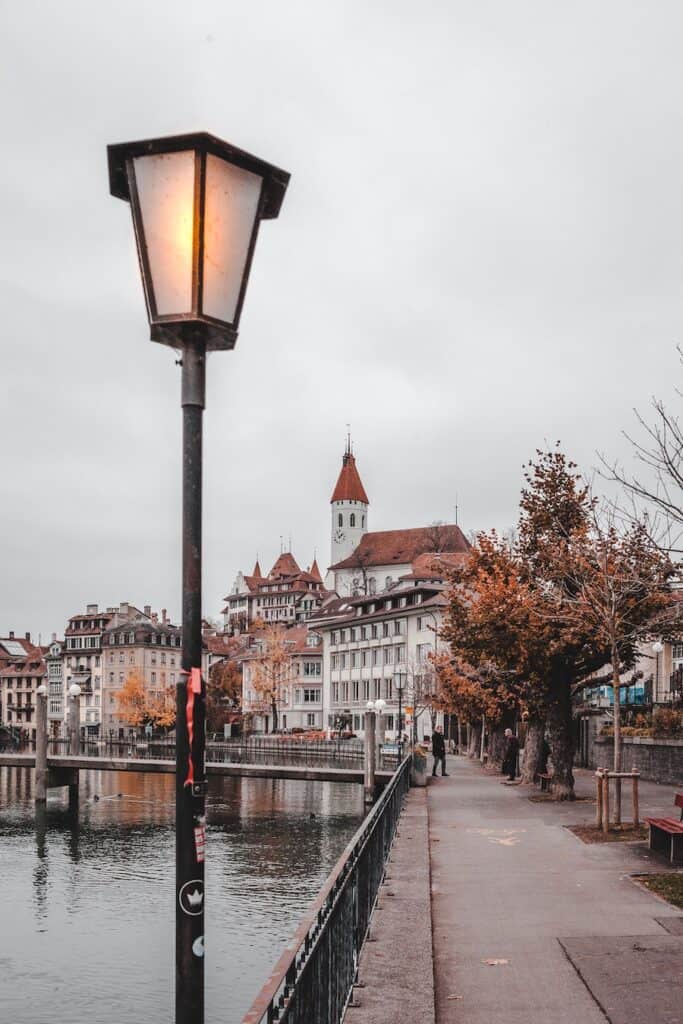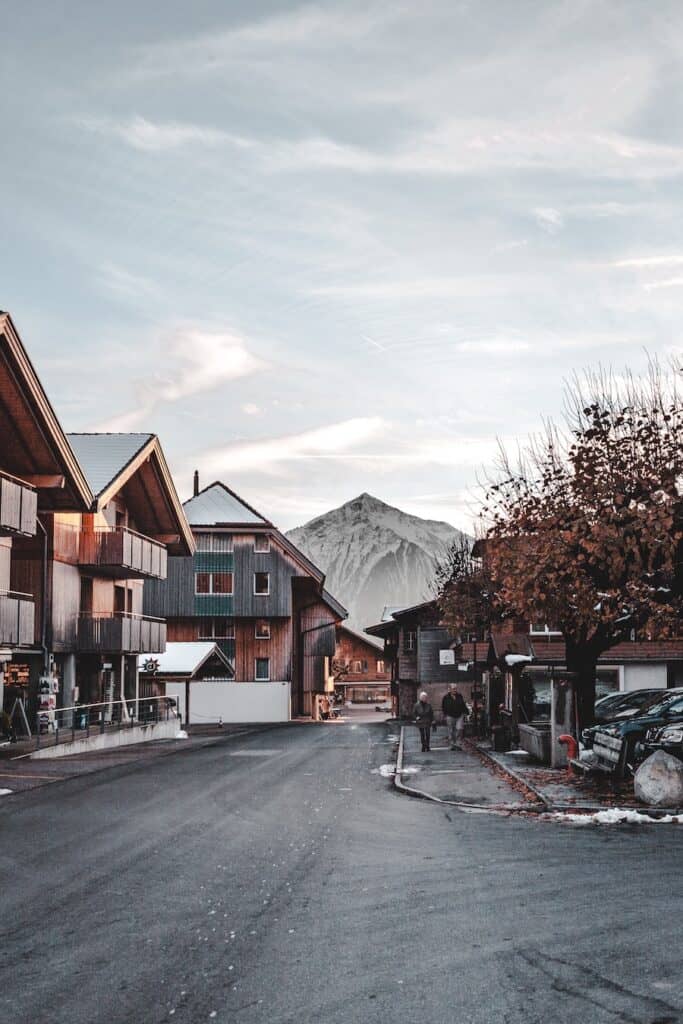 In the first months of fall, you can still get some beautiful summer weather and many hikes will be open and still in good conditions before the winter snowfalls. As mentioned, September is the best month to visit Switerzland for travellers of all kinds. During this month and sometimes some of October you can still enjoy the water and mountains without the cold.
The pros of visiting Switzerland in the fall are:
Tourist crowds from summer have left and you can explore with fewer crowds.
Prices for accommodation decreases after summer
Hikes are still in good condition and open for amazing hiking experiences.
The cons of visiting Switzerland in the fall are:
The weather starts to cool and you may get some rainy days.
If you visit late fall you will be in a weird
---
Winter in Switzerland
November, December, January
Winter in Switzerland is pure magic. If you are looking for the ultimate winter wonderland getaway complete with snowcapped mountains, fluffy snowfalls, and too many ski resorts to count, then you are due for a visit to Switzerland this season.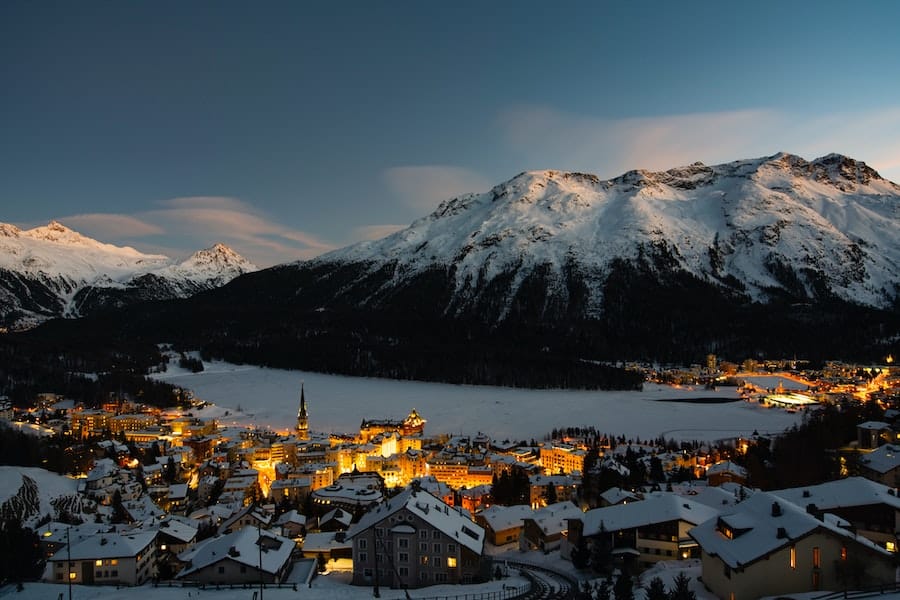 If you have some money to spend there is no better winter wonderland getaway destination than St. Moritz in Switzerland. This is a stunning ski resort village that is perfect for days in the mountains or drinking in the chalet. Switzerland in winter is perfect for snow lovers who crave outdoor adventure in the brisk mountains while overlooking some of the most beautiful scenery in the world.
The pros of visiting Switzerland in the winter are:
Winter wonderland.
Prices can be lower in many parts due to it being the off-season.
The cons of visiting Switzerland in the winter are:
Colder weather.
Outdoor activities are limited to skiing.
---
Switzerland's magic is something that can be experienced in every season and every month of the year. You can't go wrong when deciding on the best time to visit Switzerland.
Like this post? Pin "Best Time to Visit Switzerland" for later!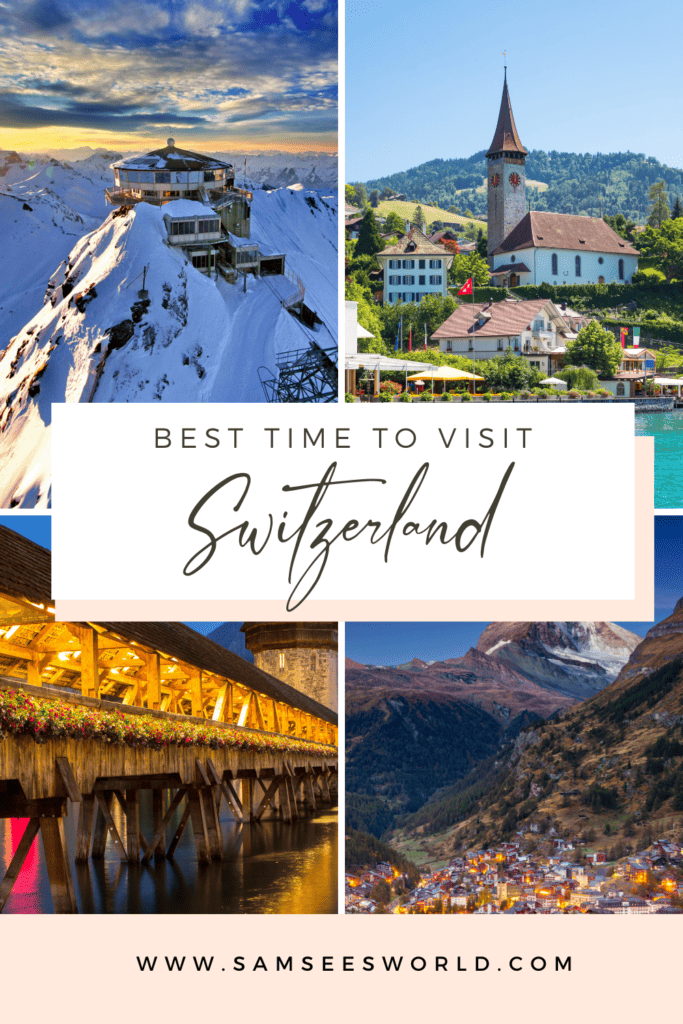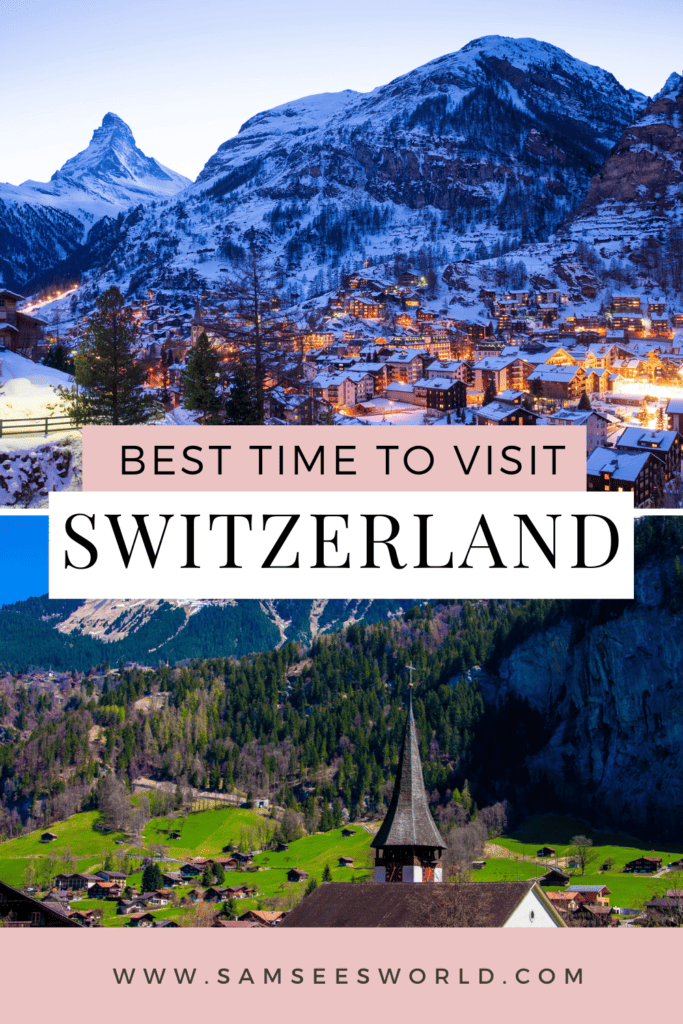 Love,
SSW