Wondering what is the best time to visit Oman? Keep reading!
Oman is one of the Middle East's most up-and-coming travel destinations. With diverse landscapes, plenty of natural wonders, and an undiscovered feel unlike anywhere else on earth it is a place everyone needs to visit at least once in their life. Each season in Oman comes with its own special pros and cons and finding the best time to visit Oman for your travel needs is essential.
Keep reading to learn about the best time to visit Oman for various events and needs and get planning your once-in-a-lifetime adventure today!
(Disclaimer: Some links in this post may be affiliate links, meaning if you click on the link and make a purchase, I receive a small commission. This is at no extra cost to you and you may even receive a small discount. See disclosure for more information.)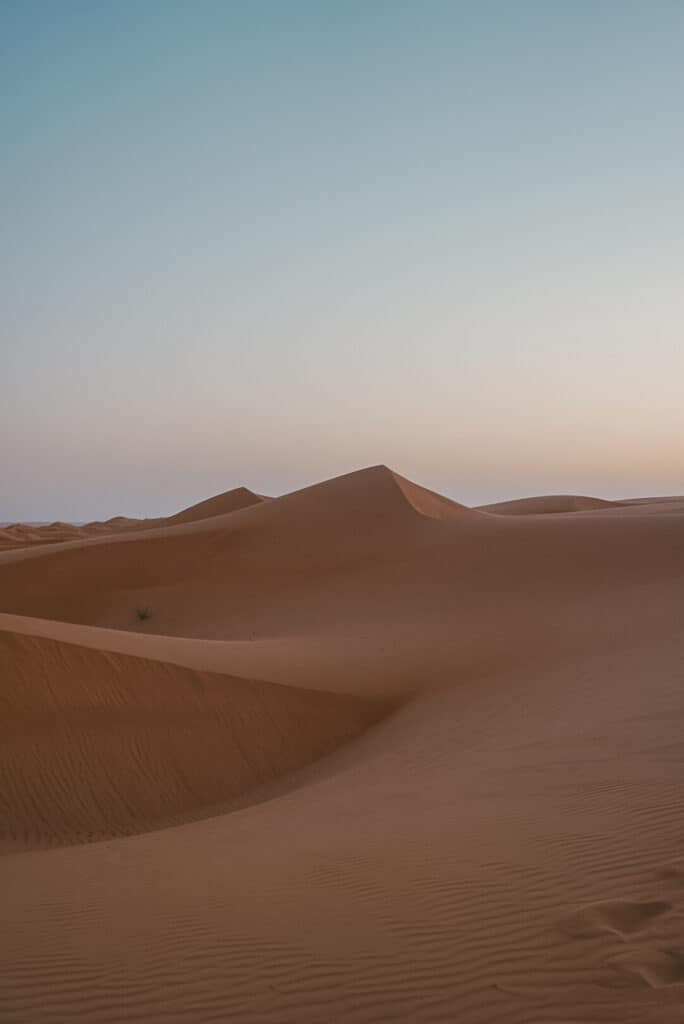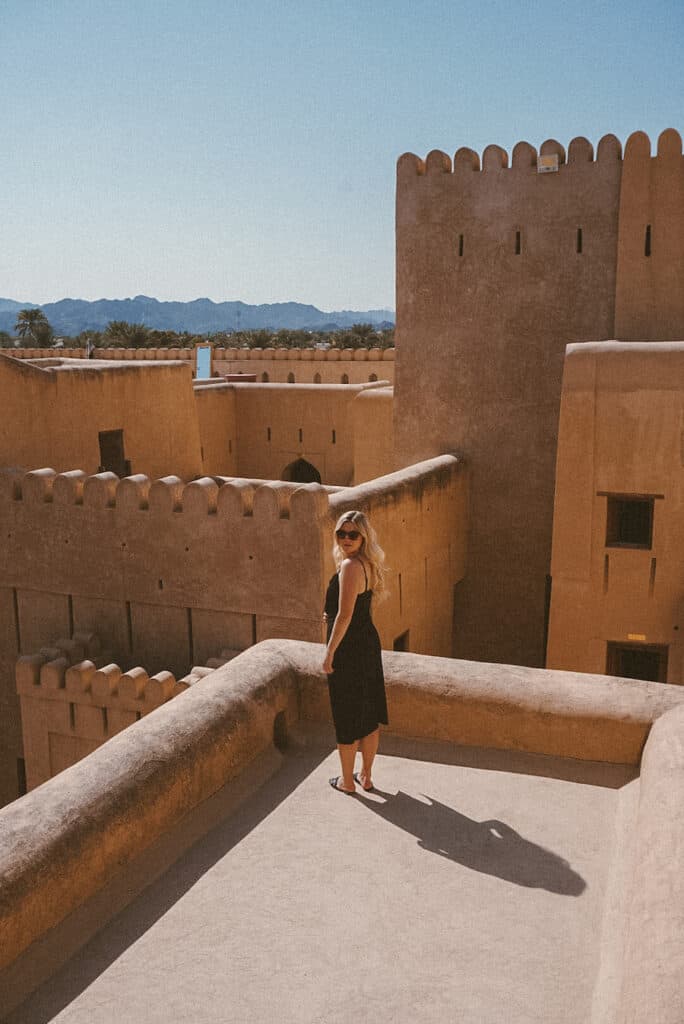 Overall Best Time to Visit Oman
The best time to visit Oman is from October to the end of March. These months welcome the coolest temperatures ranging from 15°C – 35°C depending on the month and where you are in the country. Like most places in the Middle East, it can get incredibly HOT, which makes exploring more difficult.
From October to March, you can enjoy all outdoor activities and attractions without fear of unmanageable temperatures.
---
Best Time to Visit Oman For Outdoor Activities & Events
The best time to visit Oman for outdoor activities is in the high season from October to March. During this time, the weather is more pleasant, with temperatures ranging from 20°C to 30°C (68°F to 86°F) in most parts of the country. Most of the top things to do in Oman are outdoors and in nature so you want to be able to enjoy them fully.
The cooler months are ideal for engaging in outdoor activities such as hiking, trekking, and exploring Oman's stunning landscapes. You can venture into the mountains, like Jebel Akhdar or Jebel Shams, or explore the beautiful wadis and coastal areas.
Moreover, this period also coincides with several cultural and sporting events in Oman. The Muscat Festival, typically held from January to February, showcases Omani heritage, arts, and entertainment. The Khareef season in Salalah, from June to September, brings lush greenery and is a great time to experience the Dhofar region's unique monsoon climate.
It's worth noting that the summer months in Oman, from May to September, can be extremely hot, with temperatures reaching well above 40°C (104°F). Outdoor activities are limited during this period due to the high heat, and it is recommended to plan indoor or water-based activities if visiting during summer.
---
Best Time to Visit Oman on a Budget
If you are looking to visit Oman on a budget it is best to visit from April – May or for even lower prices from June – August. April and May mark the beginning of the hot summer temperatures and with this lower prices for accommodation and flights. In April and May, you can still enjoy your holiday but will need to stay out of the sun during the hottest hours of the day. Expect lows of 26°C and highs of 39°C.
The summer months of June – August are the hottest months of the year in Oman and not an ideal time to visit unless you are looking for a very budget-friendly stay. If you visit during these months avoid going outside from 11 AM – 5 PM as the heat and humidity can be unbearable. Expect lows of 30°C and highs of 39°C.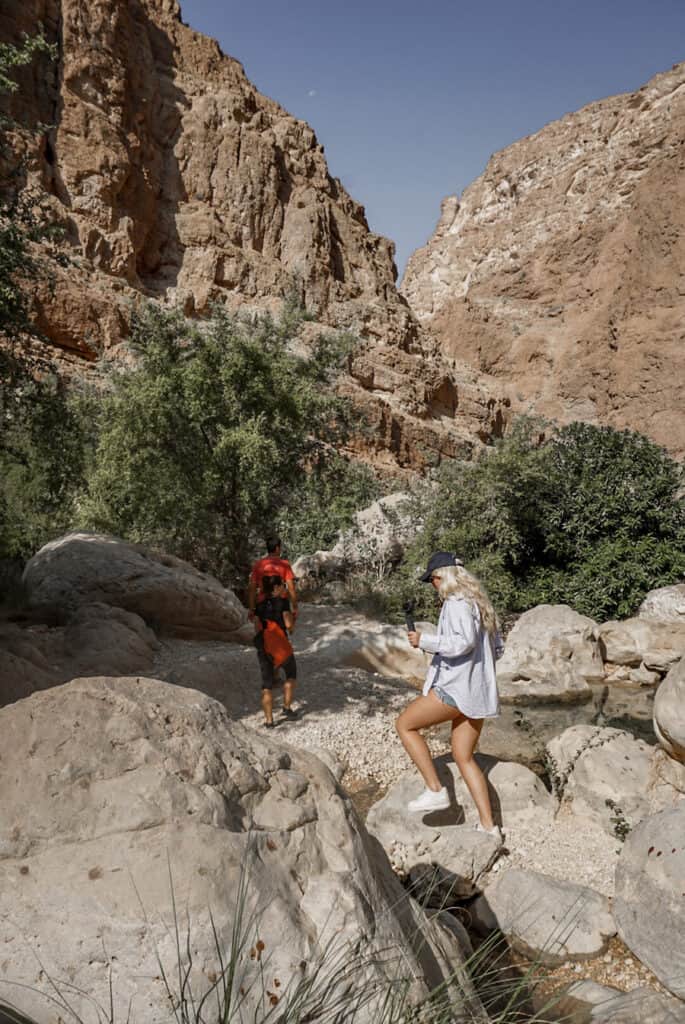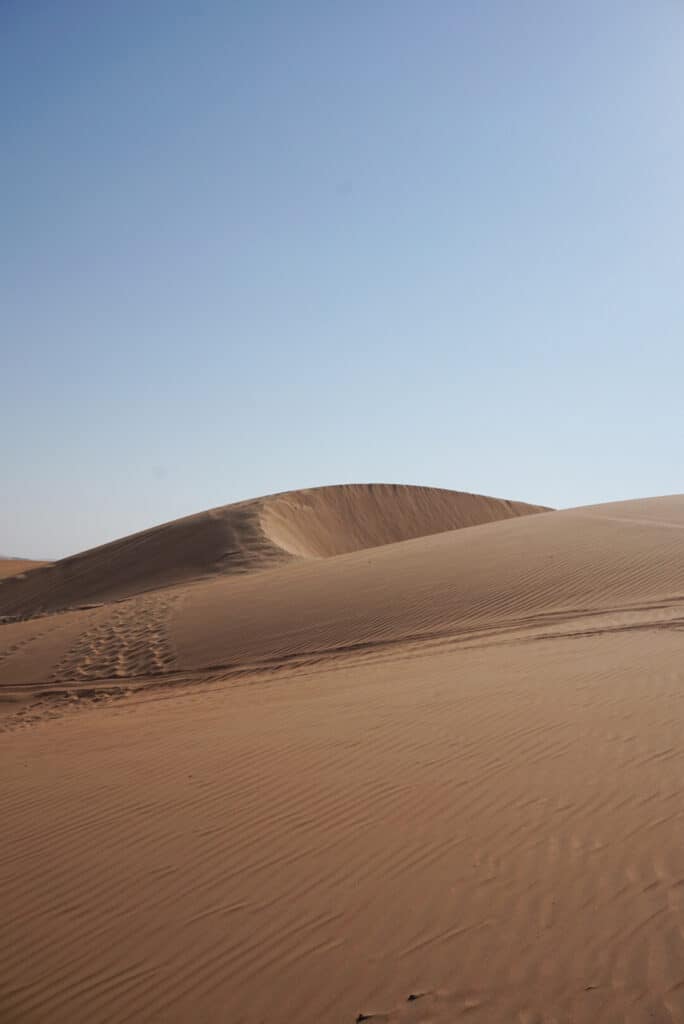 ---
Best Time to Visit Oman For Cooler Temperatures
If you are sensitive or want to avoid hot temperatures you will want to visit Oman when the heat is at its lowest. Therefore, the best time to visit Oman for cooler temperatures is in January. This month has the lowest temperatures ranging from 17°C – 28°C depending on the region.
January is also when Muscat Festival takes place where you can enjoy the best of Omani culture with traditional Omani music, local cuisines, and more.
---
Best Time to Visit Oman for Fresh Harvests and Blooms
The best time to visit Oman for fresh harvests of local goods are:
March / April: Rose Blooming
May: Harvest of apricots, peaches, figs, and pears
September: Harvest for pomegranates, walnuts, olives, and grapes
If you want to visit during a special time when you can reap the benefits of local goods and blooms visiting during one of these months is a must.
---
Visiting Oman During Ramadan
Visiting Oman during Ramadan can provide a unique cultural experience, but it's important to be mindful of the customs and practices observed during this holy month. Here are a few key points to consider:
Dates: Ramadan dates vary each year based on the Islamic lunar calendar. It's essential to check the exact dates for the year of your visit, as Ramadan is a month-long fasting period.
Respect for Fasting: Muslims fast from sunrise to sunset during Ramadan, refraining from food, drink, and other activities. As a visitor, it's important to respect and be sensitive to those observing the fast. Refrain from eating, drinking, or smoking in public during fasting hours.
Restaurants and Eating: Many restaurants and cafes remain closed during daylight hours, but some establishments may offer limited services behind closed doors. However, most eateries open their doors after sunset for iftar, the evening meal when Muslims break their fast. You can enjoy traditional Omani cuisine and experience iftar meals at local restaurants or in hotels.
Activities and Entertainment: Some cultural events and entertainment activities may be limited during Ramadan. However, there are often special events and festivities organized, such as traditional music performances and Ramadan markets (souks), where you can experience the local culture and cuisine.
Cultural Sensitivity: It's important to dress modestly and respect local customs throughout your visit to Oman, but this is particularly important during Ramadan. Dress modestly and avoid public displays of affection.
---
Travel Insurance
Getting travel insurance before you travel is a MUST. It's the number one thing you should always pack before travelling that can save you a lot of money, time, and stress. With how crazy travel has gotten recently you need that peace of mind that no matter what happens there is something protecting you from losing out. I always travel with travel insurance and think everyone should.
I always travel with travel insurance and think everyone should. Below is my favorite travel insurer Safety Wings, enter your details to get a free quote! 
---
Like this post? Pin "Best Time to Visit Oman" for later!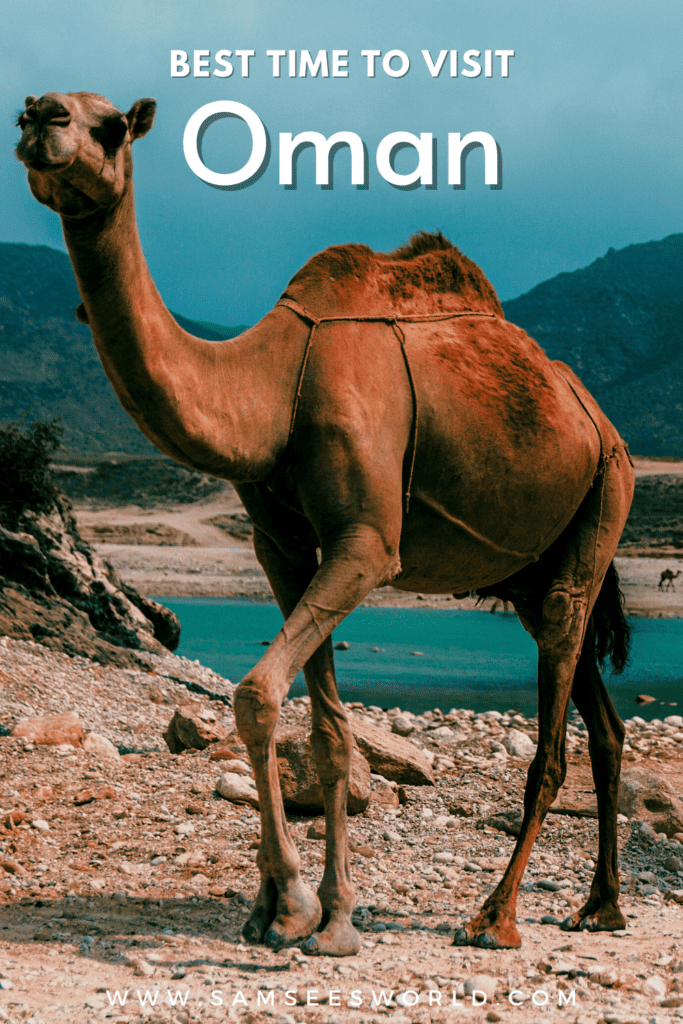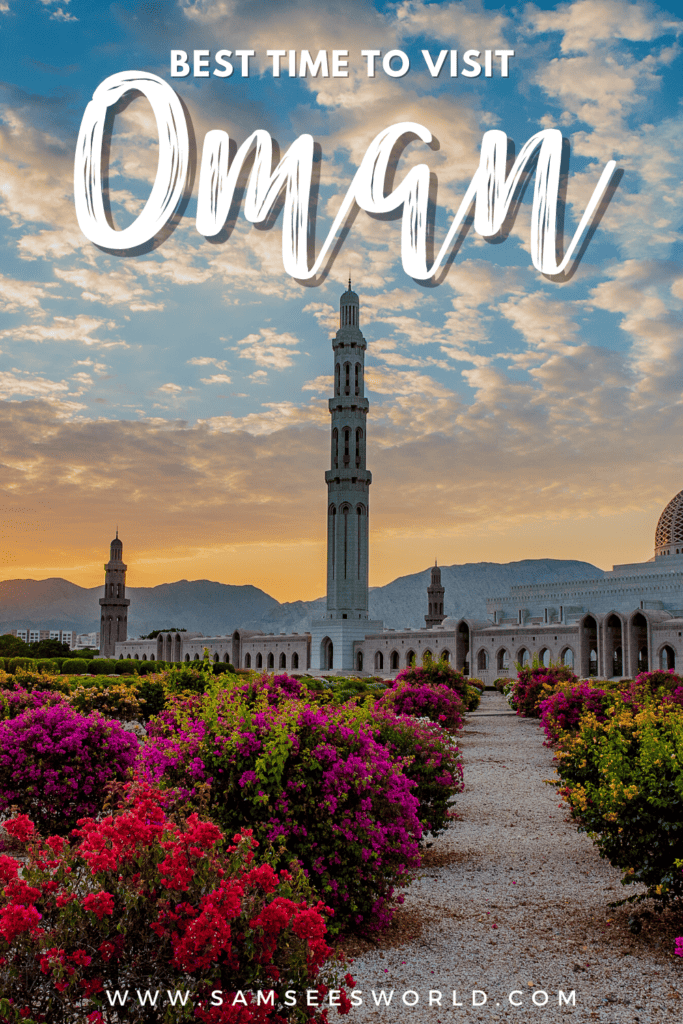 Love,
SSW