Discover the 10 best things to do on Gold Coast for the ultimate coastal Australian holiday.
Gold Coast is one of Australia's most famous coastal towns known for its long sandy beaches and beautiful surfing spots. It's the perfect place to visit to experience a mix of beaches, city, and adventure with plenty to do and see. The sub-tropical climate makes Gold Coast warm and sunny year-round and attractive for locals and tourists alike.
Keep reading to learn about the 10 best things to do in Gold Coast below!
(Disclaimer: Some links in this post may be affiliate links, meaning if you click on the link and make a purchase, I receive a small commission. This is at no extra cost to you and you may even receive a small discount. See disclosure for more information. As an Amazon Associate, I earn a small commission from qualifying purchases.)
10 Best Things to do in Gold Coast
Sunset Walk on the Beach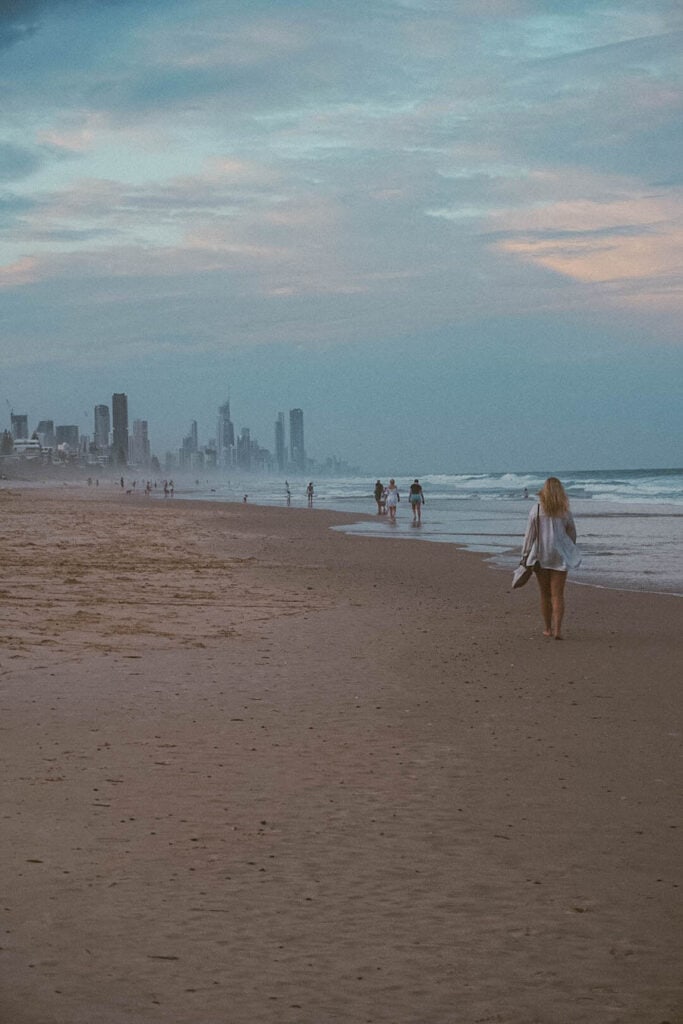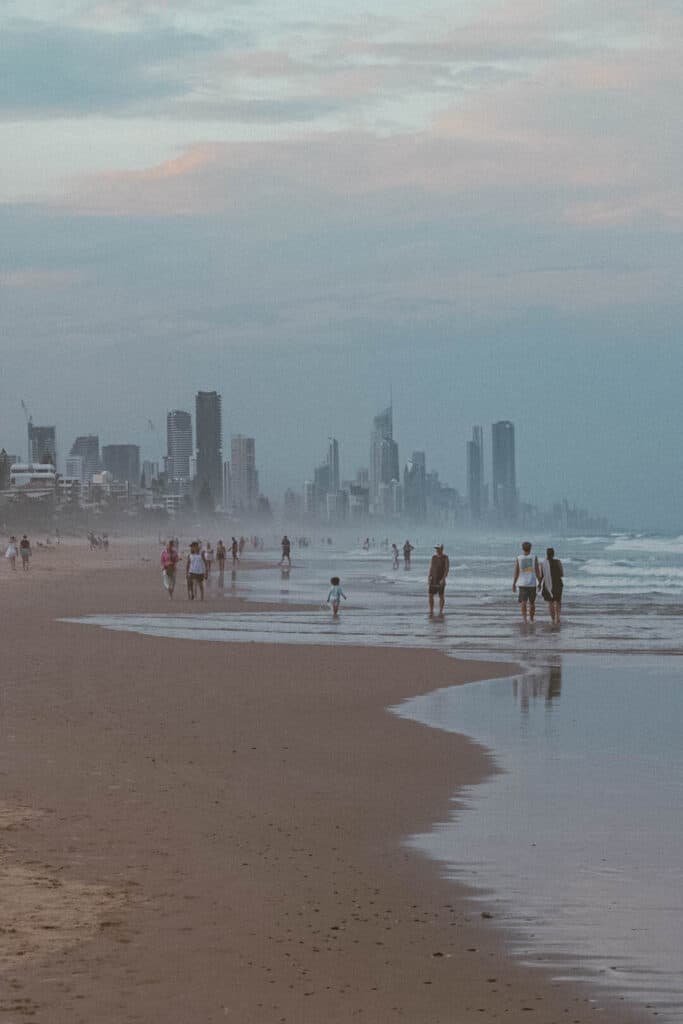 One of the best things to do in Gold Coast is to walk along the long endless beaches. The crashing waves, soft sand, and distant views of the skyscrapers are like nothing else in the world. This famous walk is made even more amazing during sunset! When the sky turns pink and the views become even more magical. The best walking path is starting from North Burleigh Lookout and makes your way toward Surfers Paradise Beach.
---
View the Coast from North Burleigh Lookout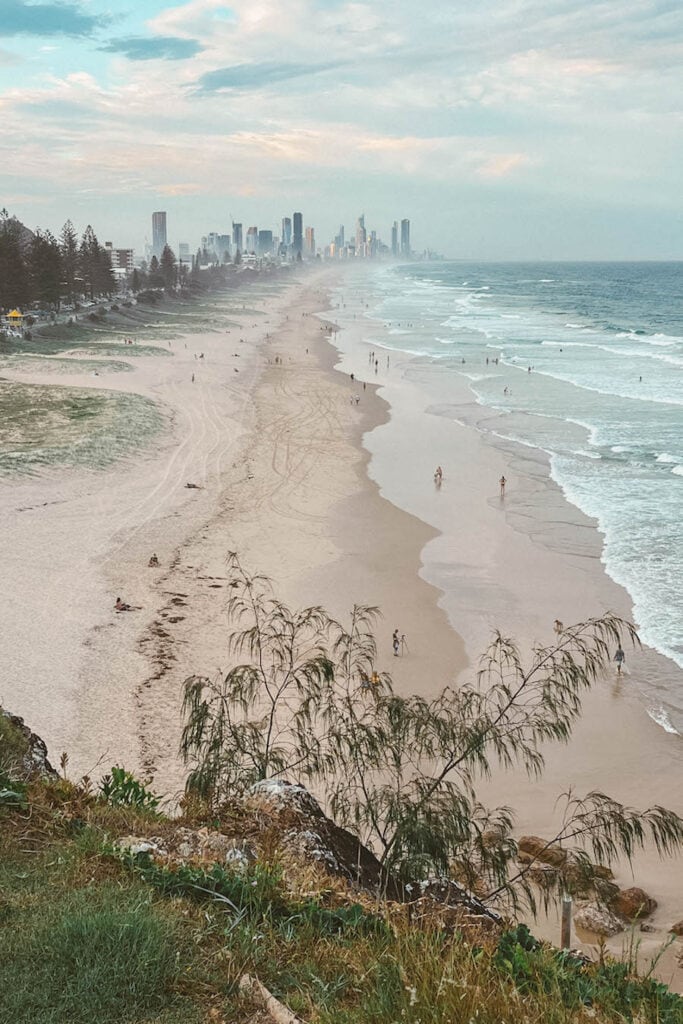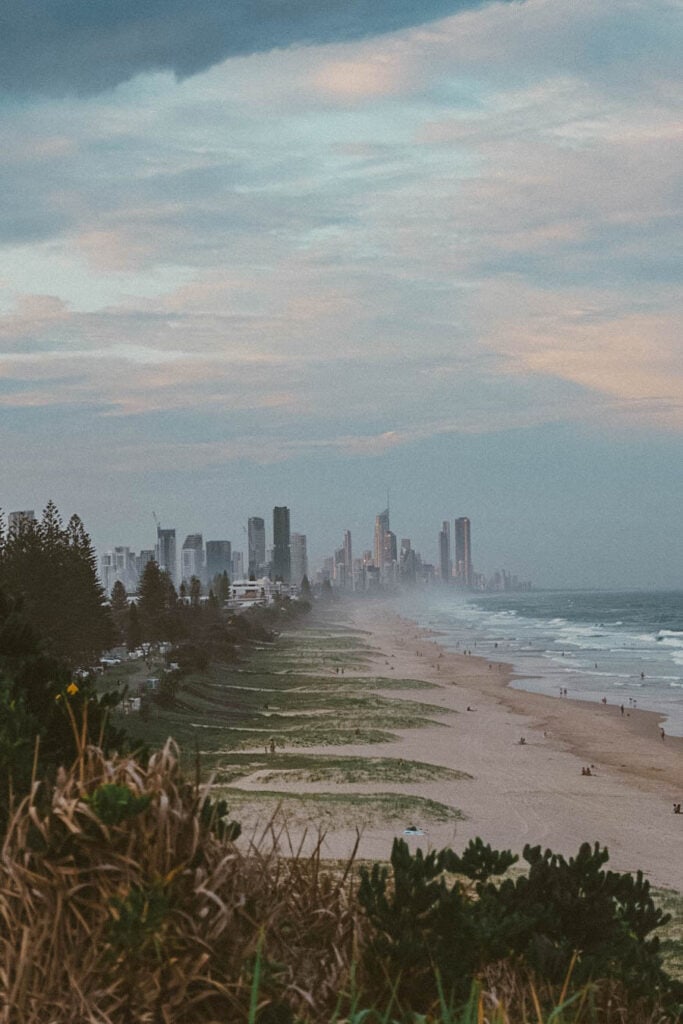 North Burleigh Lookout is one of the most beautiful lookout points on the Gold Coast. It is easy to reach and only requires a little walk uphill. The view from here showcases the beauty of the endless beaches and city skyscrapers in the distance.
---
Day Trip to Byron Bay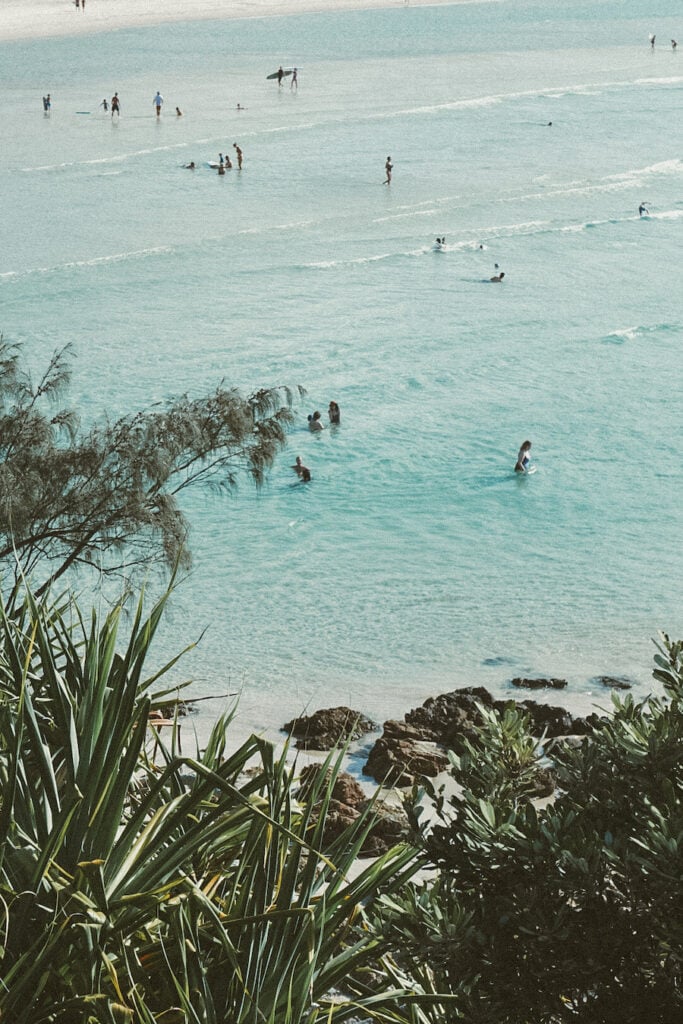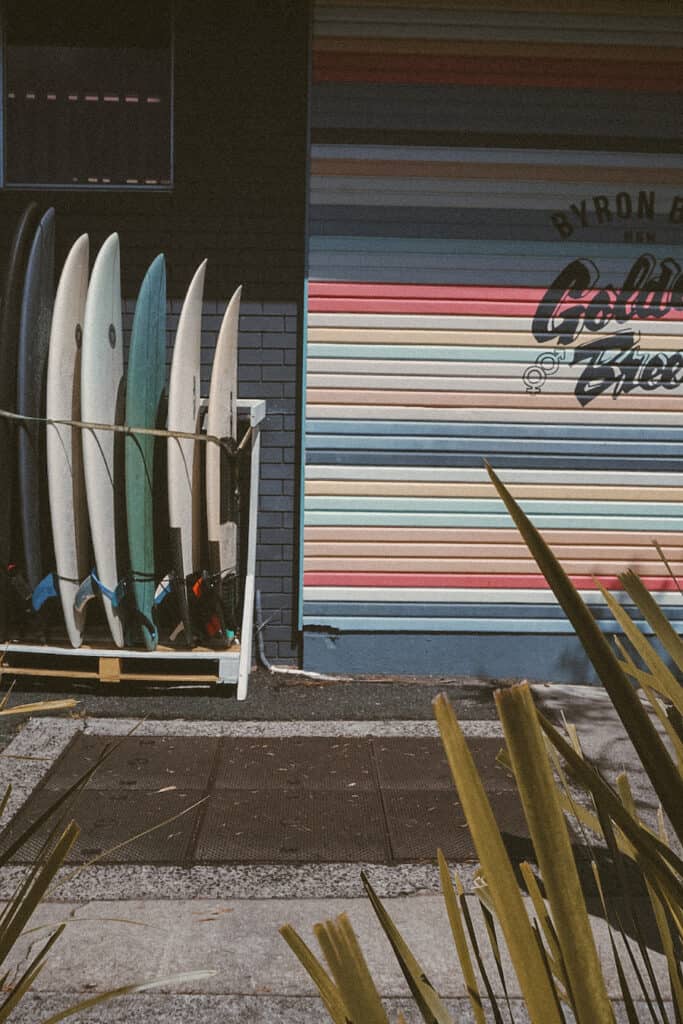 Going on a day trip to Byron Bay is one of the best things to do in Gold Coast. Byron Bay is only a 1-hour drive from Gold Coast so if you don't have much time you can pop over for a day to see and experience this magical place. If time permits I'd suggest going for more than a day and making it a 2-4 day adventure!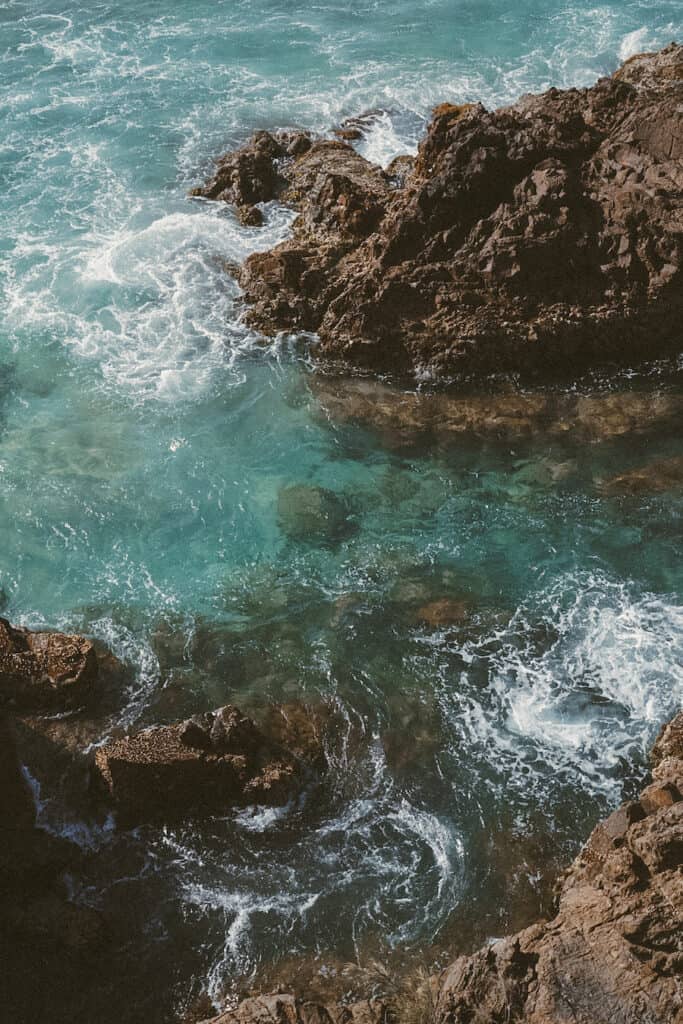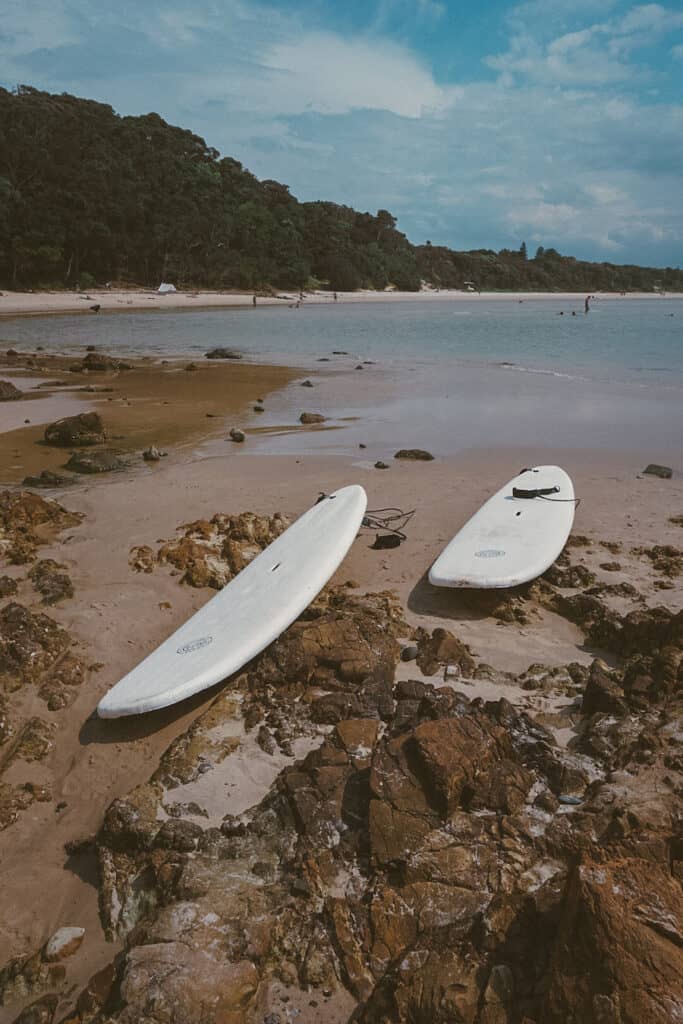 Byron is one of Australia's most famous surfing towns that is home to some of the most beautiful beaches in the world. It is an iconic Australian town, and if you are visiting Australia craving beaches and surfing then this is the place for you! Plan to swim, hike, surf, and enjoy delicious food – truly paradise on earth.
---
Learn to Surf
There is nothing more Australian than surfing and there is no better place to learn how to surf than on the Gold Coast. With plenty of surf schools and some of the best surfing conditions in the country, this is the ideal place to start surfing as a beginner. Below is one of the best surfing lessons on Surfers Paradise Beach!
---
Afternoon at Currumbin Wildlife Sanctuary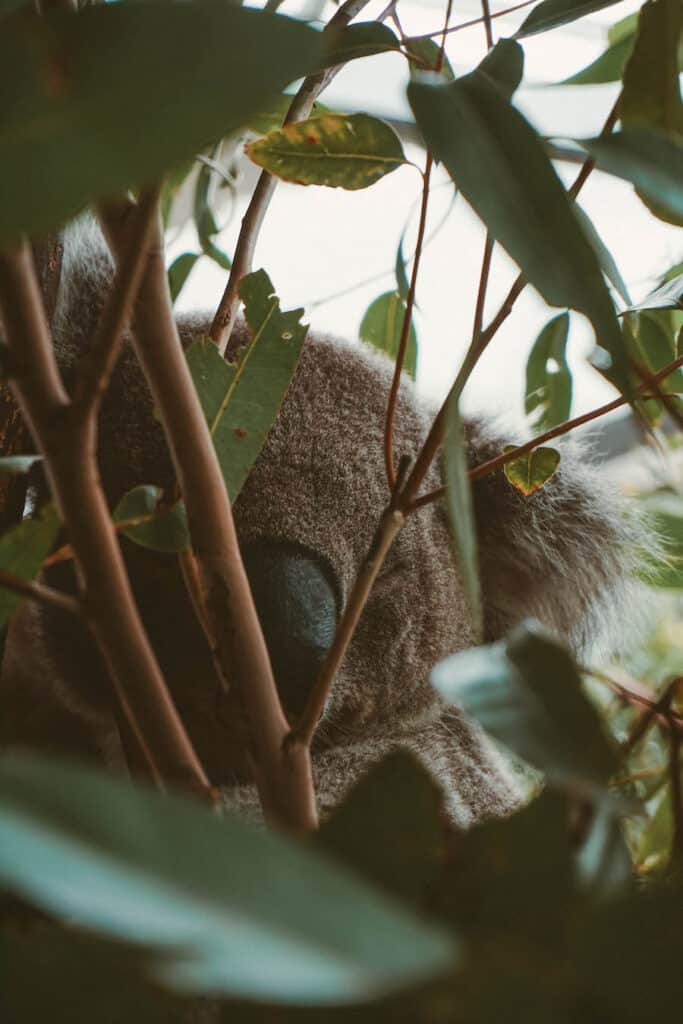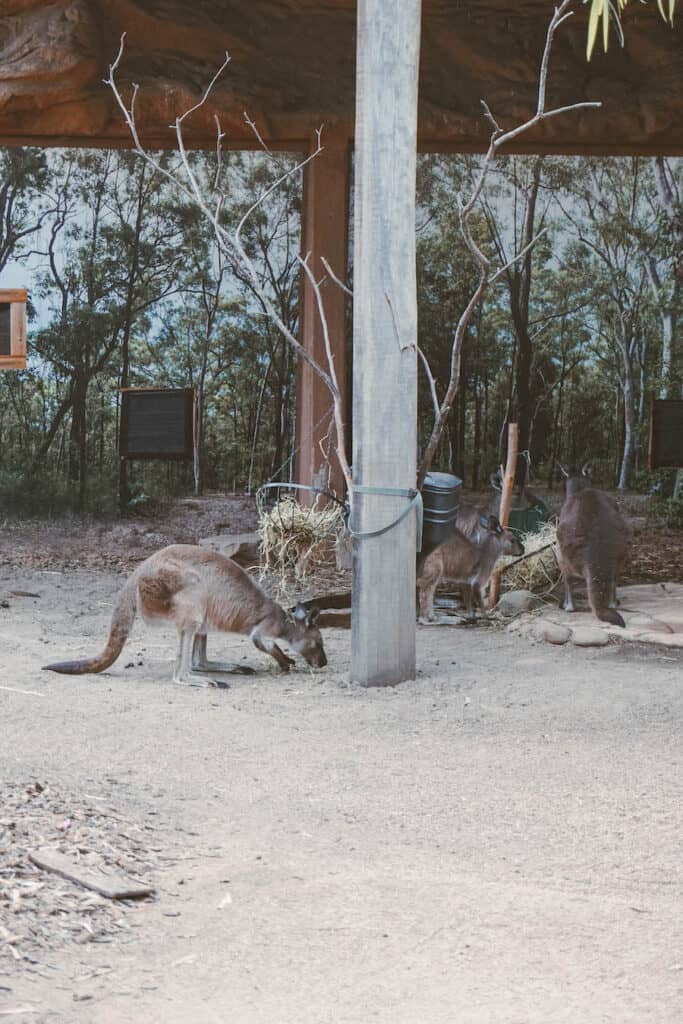 Visiting the famous Currumbin Wildlife Sanctuary is one of the best things to do in Gold Coast for visitors of all kinds. This is one of the most popular tourist attractions on the Gold Coast where you can see and enjoy all the amazing animals Australia is known for! Head here to get up close and personal – in a good way – with koalas, emus, kangaroos, wombats, tassie devils, and more!
---
Food and Drinks at Miami Marketta
Miami Marketta is one of the Gold Coasts' most popular places to go for a night out on a Wednesday, Friday, or Saturday to enjoy the free night market. During these days visitors can enter the market to roam around and enjoy food from around the world from the various street food trucks in the market. It is the place to be at night to enjoy a lively and vibrant atmosphere while enjoying delicious food. They also offer ticketed events and live shows!
---
Spend a Day on the Beach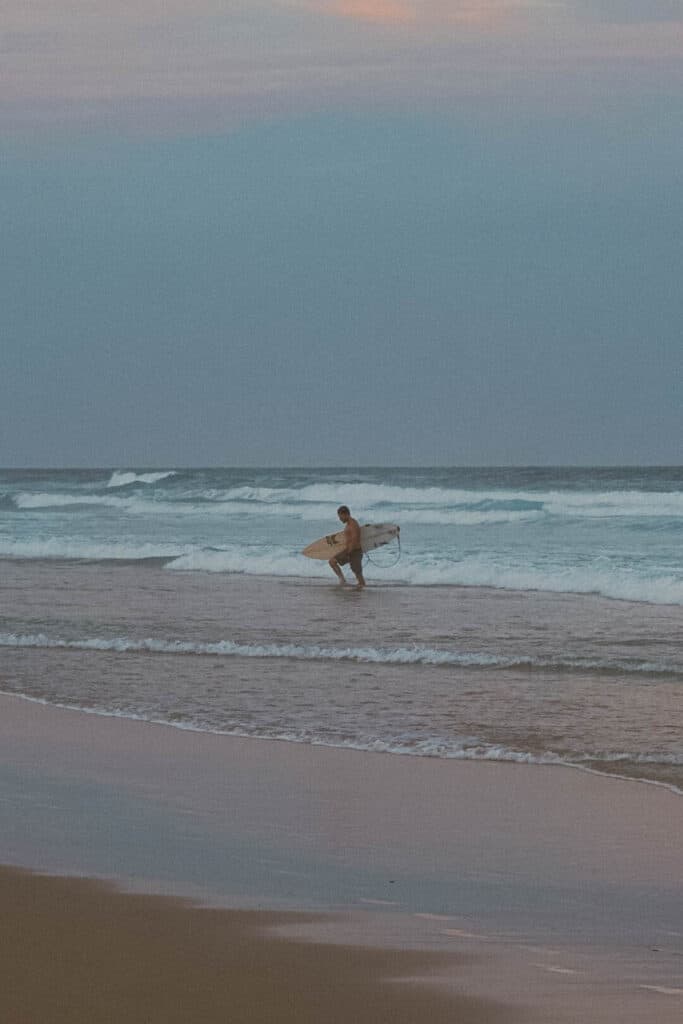 With so many amazing beaches on the Gold Coast spending a day or two relaxing in the sun and swimming is a must. Although the whole coast is a beach they are separated by different names and all are different in their own way.
The top beaches along the Gold Coast are:
---
Go on a Whale Watching Tour
Going whale watching is easily one of the best things to do in Gold Coast. Heading out into the Ocean to admire one of the sea's most magical creatures is beyond amazing. There are many different tours to choose from sunset whale watching, cruises, and even swimming with whales! Below are some of the top options to choose from.
---
Head to Tamborine Mountain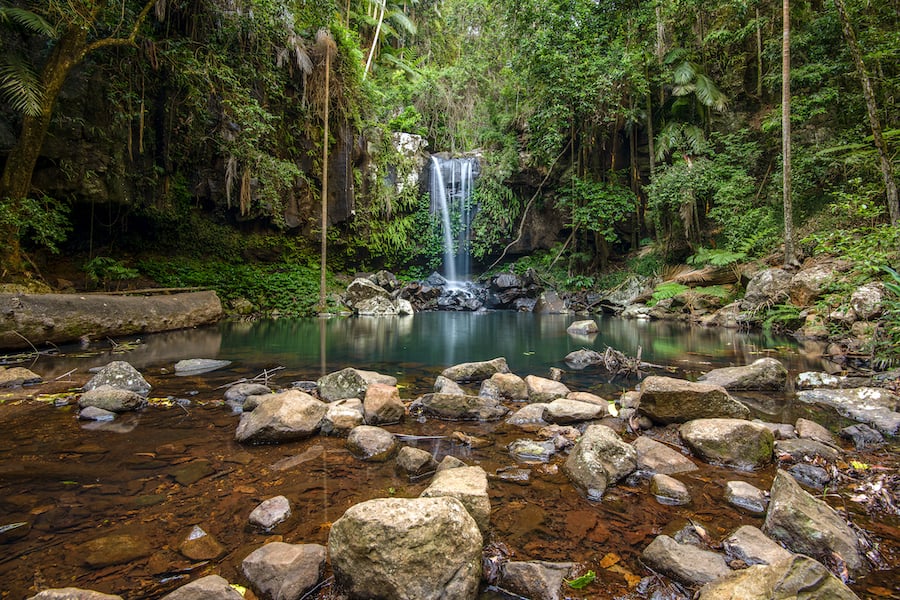 Tamborine Mountain is located just 45 minutes – 1 hour from the Gold Coast and is the perfect place to visit to experience some of Australia's lush nature! It is one of the best things to do in Gold Coast to enjoy hikes, waterfalls, caves, and more! You can join tours or simply explore on your own.
---
Take a Boat Cruise
Going on a boat cruise is one of the best ways to see the Gold Coast from a different perspective. There are plenty of tours to choose from ranging from snorkeling boat tours to lunch and beyond!
---
Best Tours on the Gold Coast
Where to Stay on Gold Coast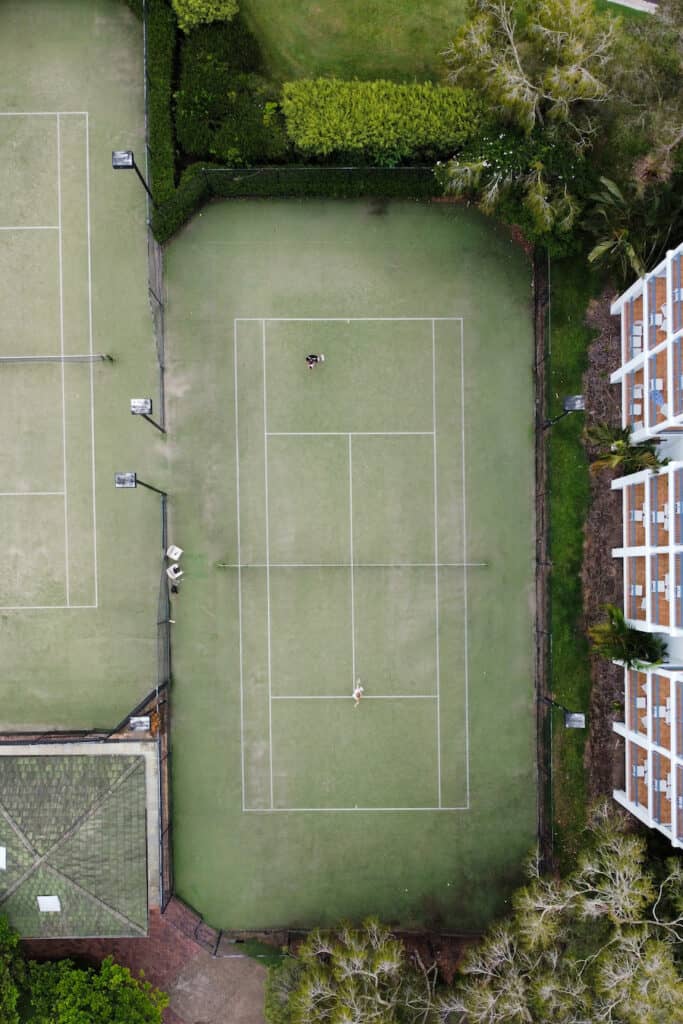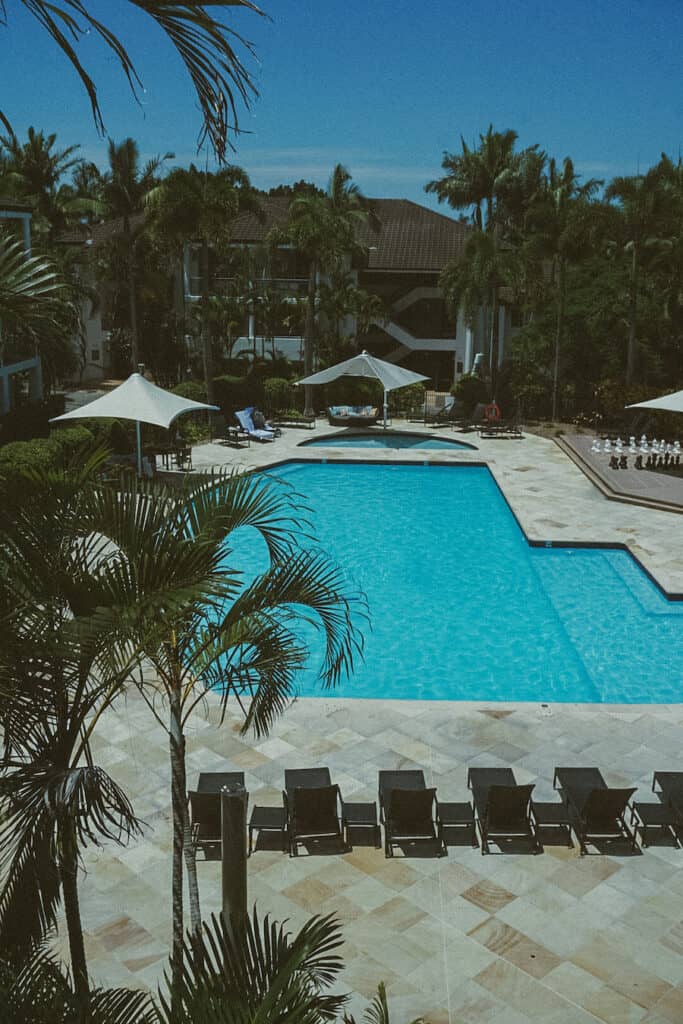 The best place to stay on the Gold Coast is Mercure Gold Coast Resort. This hotel is like a tropical oasis complete with two tennis courts, two pools, a golf course, a gym, and more!
---
Travel Insurance
Getting travel insurance before you travel is a MUST. It's the number one thing you should always pack before travelling that can save you a lot of money, time, and stress. With how crazy travel has gotten recently you need that peace of mind that no matter what happens there is something protecting you from losing out. I always travel with travel insurance and think everyone should.
I always travel with travel insurance and think everyone should. Below is my favorite travel insurer Safety Wings, enter your details to get a free quote!
---
Like this post? Pin "10 Best Things to do in Gold Coast" for later!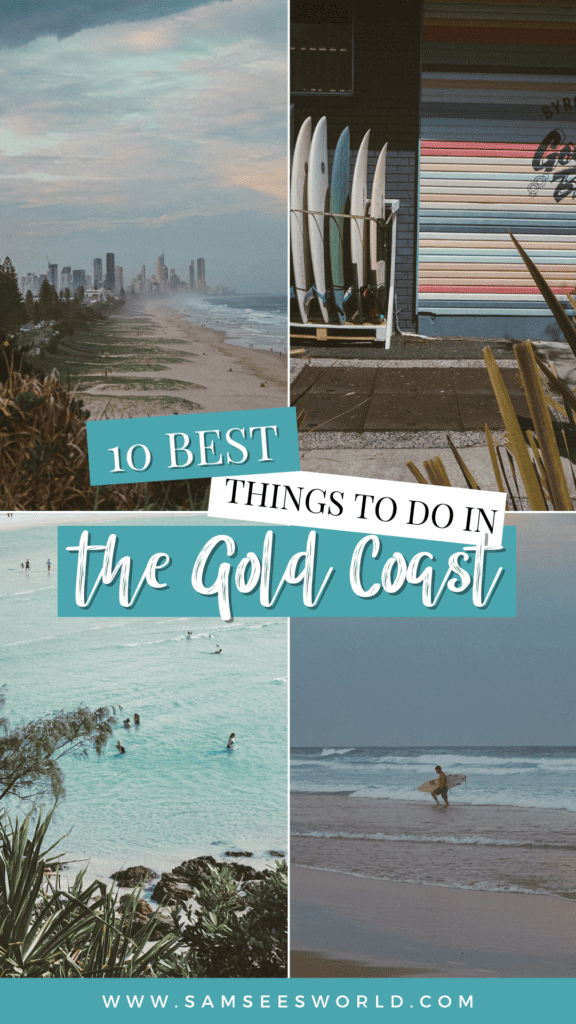 Love,
SSW