Searching for the cutest cafes in Paris to enjoy during your next visit to one of Europe's most magical cities? Keep reading!
Paris is a city like no other. A place is full of beauty, history and wonder. There are countless amazing things to do in Paris but one of the top experiences is simply sitting in a cafe with a coffee, croissant and an amazing view. It sounds so simple yet it is easily one of the most Parisienne things to do to feel like a local.
Here are some of the 8 cutest cafes in Paris to seek out and enjoy!
(Disclaimer: Some links in this post may be affiliate links, meaning if you click on the link and make a purchase, I receive a small commission. This is at no extra cost to you and you may even receive a small discount. See disclosure for more information.)
8 Cutuest Cafes in Paris
Le Vrai Paris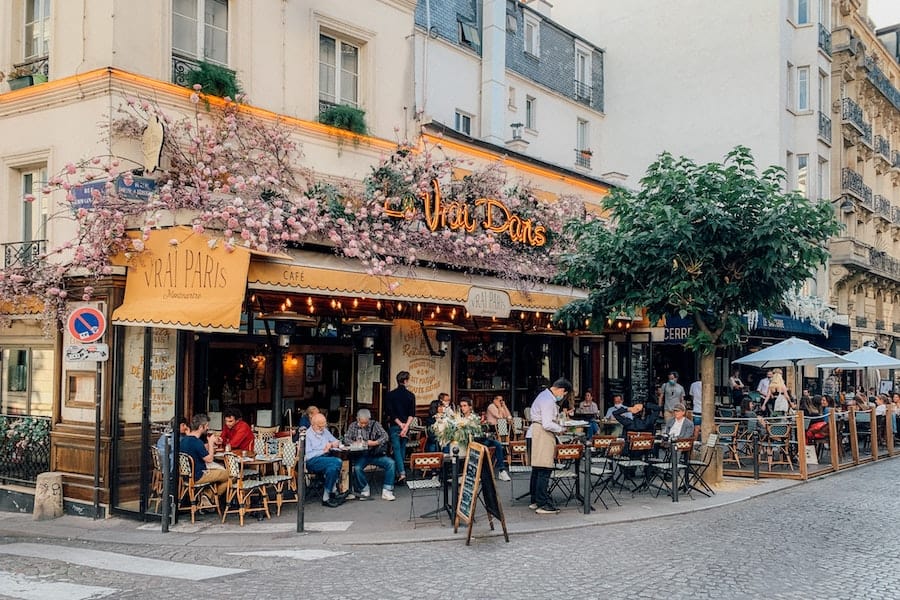 Le Vrai Paris is one of the cutest cafes in Paris located in the beautiful streets of the Montmartre neighbourhood. The tasty foods and stunning views make it one of the top cafes in the city and a must-visit for coffee and croissants.
---
Angelina Café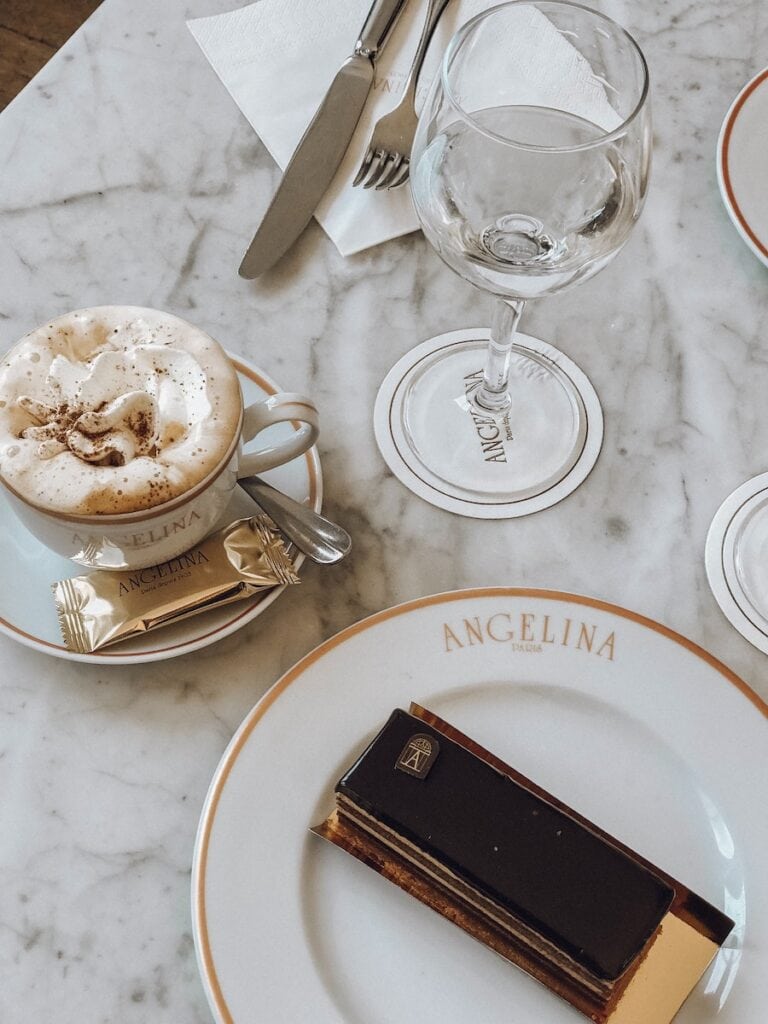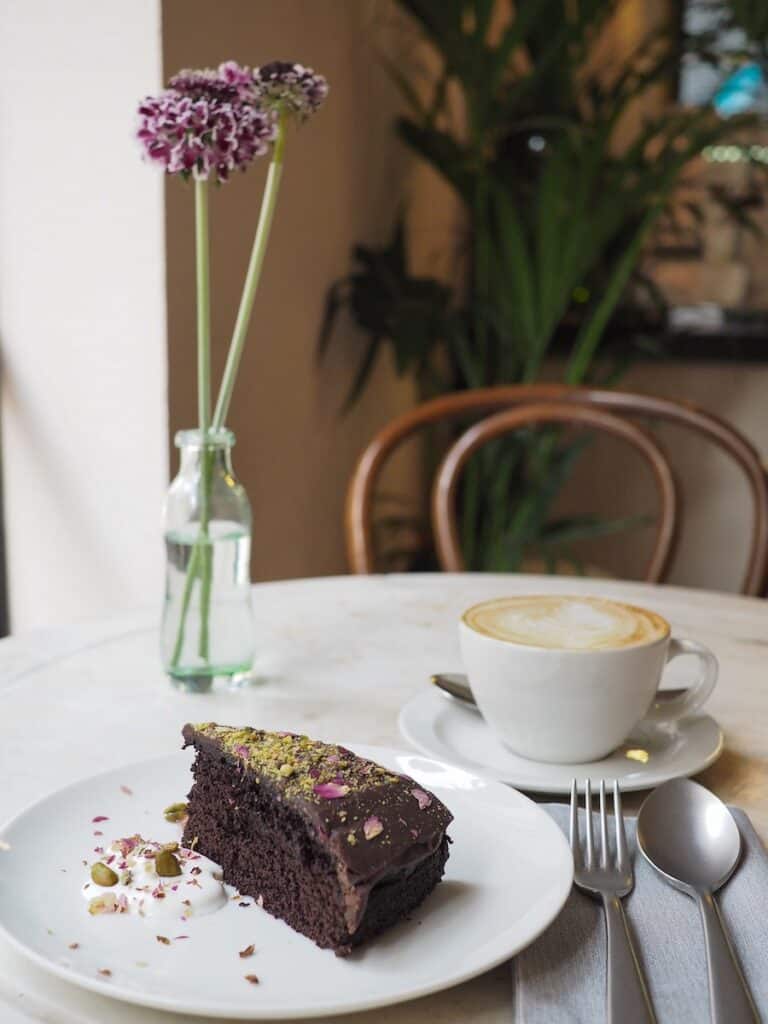 Angelina Café is easily one of the cutest cafes in Paris with an additional location in New York City. It was made famous for its hot chocolate, so thick and chocolatey it is more like pudding than hot chocolate! The ideal place for chocolate, pastry, and sweets lovers.
---
Le Consulat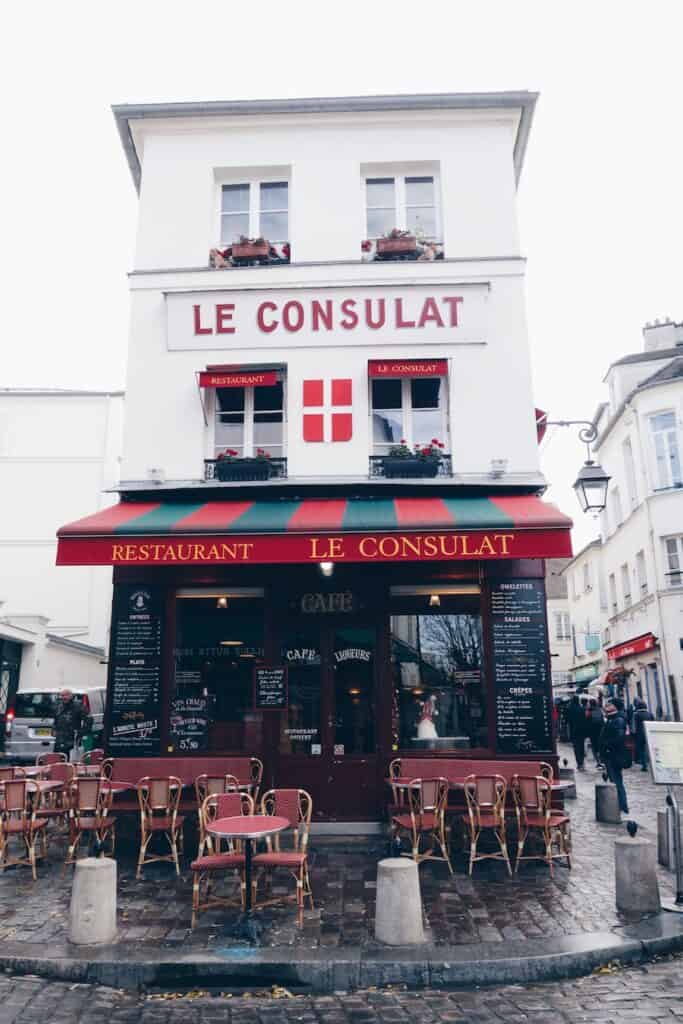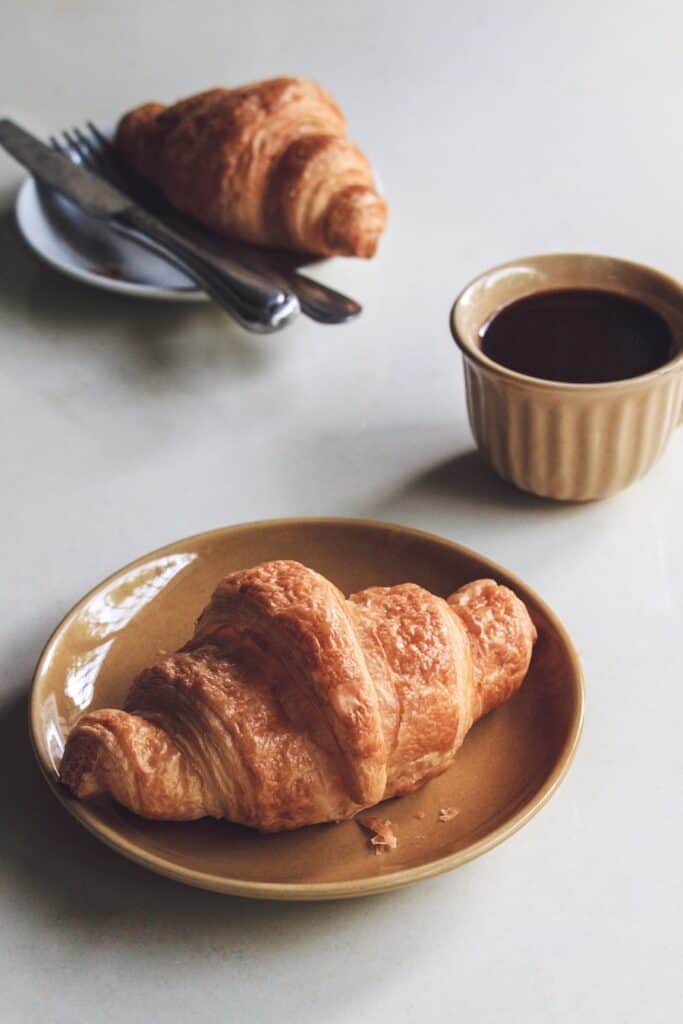 Le Consulat is one of the most famous and cutest cafes in Paris. Its iconic exterior is one of the most photographed buildings in Montmartre and sitting on the small terrace with a coffee and croissant is the quintessential Paris experience.
---
La Belle Hortense
One of the prettiest cafes in Le Marais, a stone throw's away from its scenic Jewish District is La Belle Hortense. It stands out for its great coffee, wine and extensive selection of books. What is more, in contrast to many neighbouring brasseries it is not packed at night and is a great spot to enjoy a night time cafe experience.
---
Les Philosophes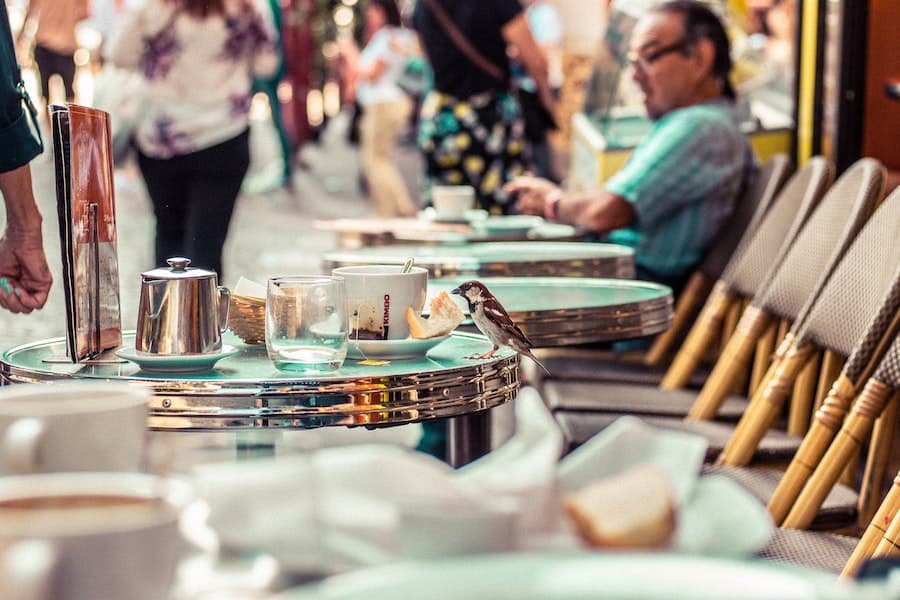 One of the cutest cafes in Paris is Les Philosophes. It boasts a cozy terrace, mouth-watering Quiche de Lorraine, and delicious coffee. Head here for your Parisian brunch before going for a tour of Le Marais.
---
Les Deux Magots
One of Ernest Hemingway's favourite cafe, Les Deux Magots is situated on Place Saint Germain des Pres. Head here for lunch to delight in its delicious coffee, and jazz up your stay in Paris with a literary tour of the cafes frequented by the likes of Ernest Hemingway.
---
Café de Flore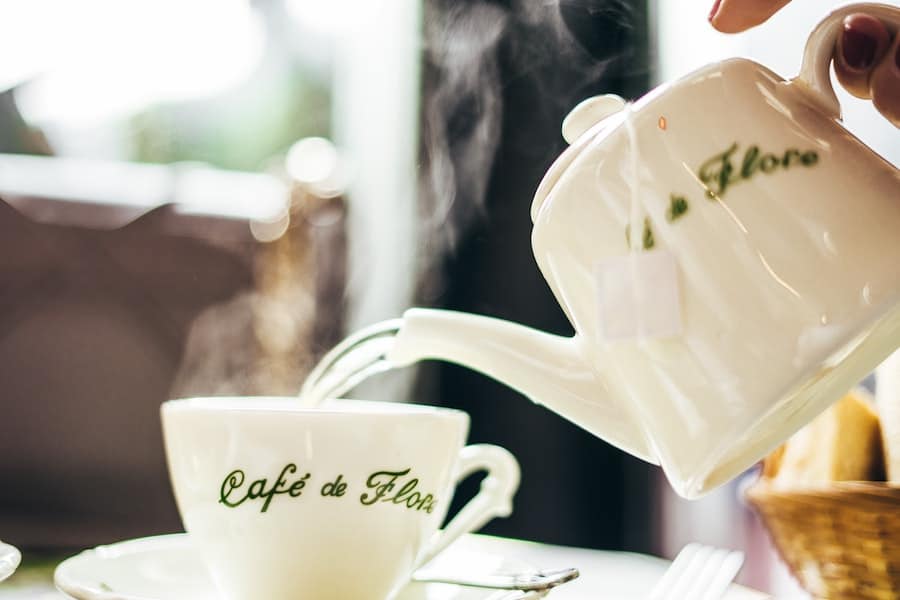 Prized by the likes of Quentin Tarantino, Café de Flore is amongst other cafes like Les Deux Magots where famous authors like Ernest Hemingway would think up and put down ideas for their books.
To add to the literary charm, you can grab either a coffee or a pint of Parisian beer and soak in the stunning atmopshere.
---
Shakespeare and Co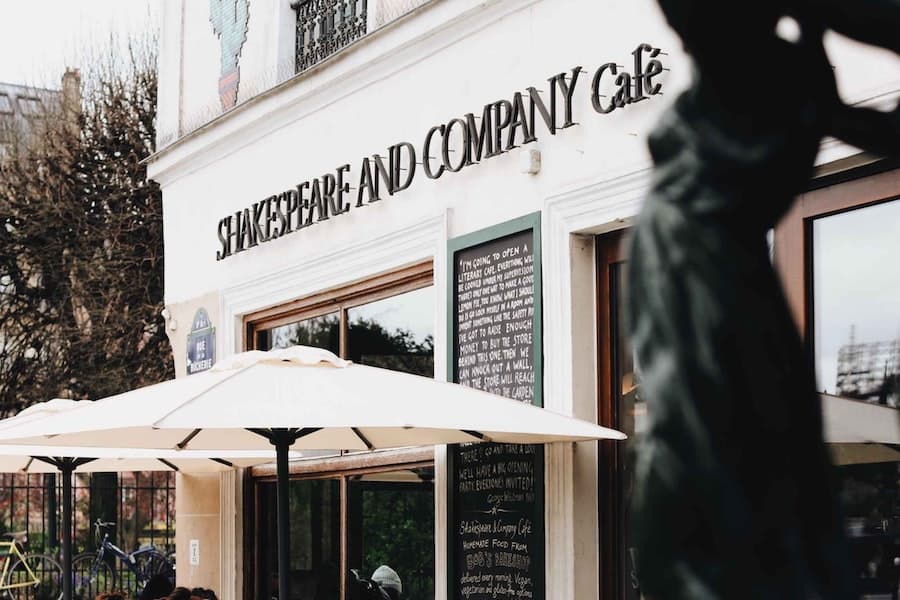 Known as Hemingway's favourite bookstore, Shakespeare and Co is a great place to shop for books and meet fellow literature buffs. It is also home to a lovely cafe with great vegan, vegetarian and gluten-free options right in the Center of Paris close to Notre Dame.
---
Make sure to also read up on cafes in Amsterdam that are not only quaint, but delicious!
Travel Insurance
Getting travel insurance before you travel is a MUST. It's the number one thing you should always pack before travelling that can save you a lot of money, time, and stress. With how crazy travel has gotten recently you need that peace of mind that no matter what happens there is something protecting you from losing out. I always travel with travel insurance and think everyone should.
I always travel with travel insurance and think everyone should. Below is my favorite travel insurer Safety Wings, enter your details to get a free quote!
---
Love,
SSW