Until recently Stockholm was a travel destination I had never really considered. But, there was an event in the city I couldn't miss, so I booked plane tickets and off I went. This was the best decision ever. I absolutely fell in love with Stockholm and everything you can do, see and eat there. It exceeded my expectations in every way, from the charming buildings, the beautiful waterfront, the plethora of delicious food, the Scandinavian design, and the friendly people!
I went into this trip with low expectations and left with a desire for more time and already thinking about when I could visit next. It's shocking that more people aren't raving about this city and all it holds.
Therefore, I feel it is my duty to share my full experience so that you can imitate it in order to have the same wonderful experience I had. With plenty of cheap flights available, I highly recommend Stockholm as your next travel destination.
I spent 48 hours in the city and I felt like it was enough time to scratch the surface of what the city has to offer (I'd suggest a little more time if you move slowly or like to take your time). Keep on reading to learn about my top things to do see and eat in Stockholm.
(Disclaimer: Some links in this post may be affiliate links, meaning if you click on the link and make a purchase, I receive a small commission. This is at no extra cost to you and you may even receive a small discount. See disclosure for more information.)
---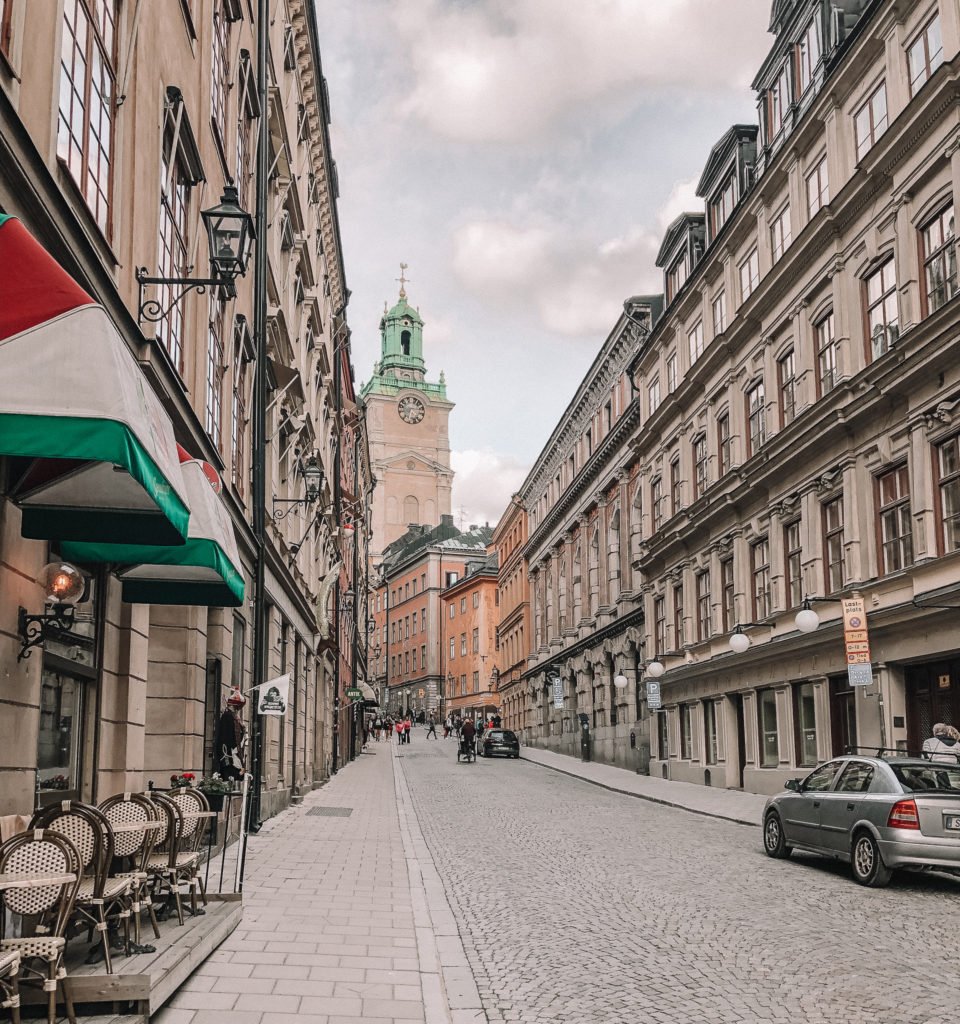 General Information
Getting to Stockholm
You will most likely land at Arlanda International Airport, as this is the main international airport for Stockholm. It is located quite a distance from the city center (45 km), but there are various options for getting into the city.
The way I got into the city was with Flygbussarna. It is the cheapest option and takes around 45 minutes to get to Stockholm city center. This bus leaves every 5-10 minutes from outside terminal 5 at the airport and drops you off at Cityterminalen bus station. A one-way ticket costs 99SEK (which is 10 euros) and the tickets can be bought at a small ticket station right beside the bus stop.
The fastest way to get from the airport to Stockholm city center is the Arlanda Express train, which brings you to T-Centralen train station in 20 minutes. Trains leave every 10-15 minutes but are more expensive than the bus (220 SEK, 22 Euros).
Getting around Stockholm
Stockholm is a relatively small city, therefore getting around on foot is very easy. I walked everywhere! I love seeing cities on foot and taking everything in at my own pace.
A mode of transportation that is VERY popular in Stockholm is electric scooters! By downloading the Lime app you are able to upload money on the app and scan any scooter you see and take it for a ride. What is cool about these scooters is that there is no designated pick up and drop off zones so you can take them and leave them wherever is convenient for you.
Stockholm is also home to a very clean and efficient subway system. There are a few different options when purchasing subway tickets. What I did was purchase a single journey ticket (valid for 75 minutes) which allows you to travel to any station as much as you want within this time. For longer stays, you can also buy a TravelCard which can be used for 24 hours, 72 hours or 7 days.
Single journey tickets cost 44 SEK (4.4 Euros) for an Adult.
For a 24 hour TravelCard, it costs 125 SEK (12.5 Euros) for an adult.
Currency
Sweden's currency is the Swedish Krona (SEK). But, credit cards are accepted everywhere in Stockholm! So I didn't take out any cash while I was there. Some businesses are plastic only and don't accept cash. Something I found surprising was the prices in Stockholm. I really thought Sweden was going to be a super expensive city but I found it no different to downtown Amsterdam, this was a nice surprise!

Where to stay
Since Stockholm is a small city that is easy to get around you can stay pretty much anywhere and be able to enjoy the city. I stayed in Dockside Hostel which is located right in the Old Town / Gamla Stan. I found accommodation prices to be on the more expensive side (for a location right in the city center) so I opted for a hostel. Dockside Hostel has a great location, honestly, it couldn't be better, but overall I don't love hostels. If I am in Stockholm again I will pay a little bit more for a nicer accommodation.
---
What To Do
Gamla Stan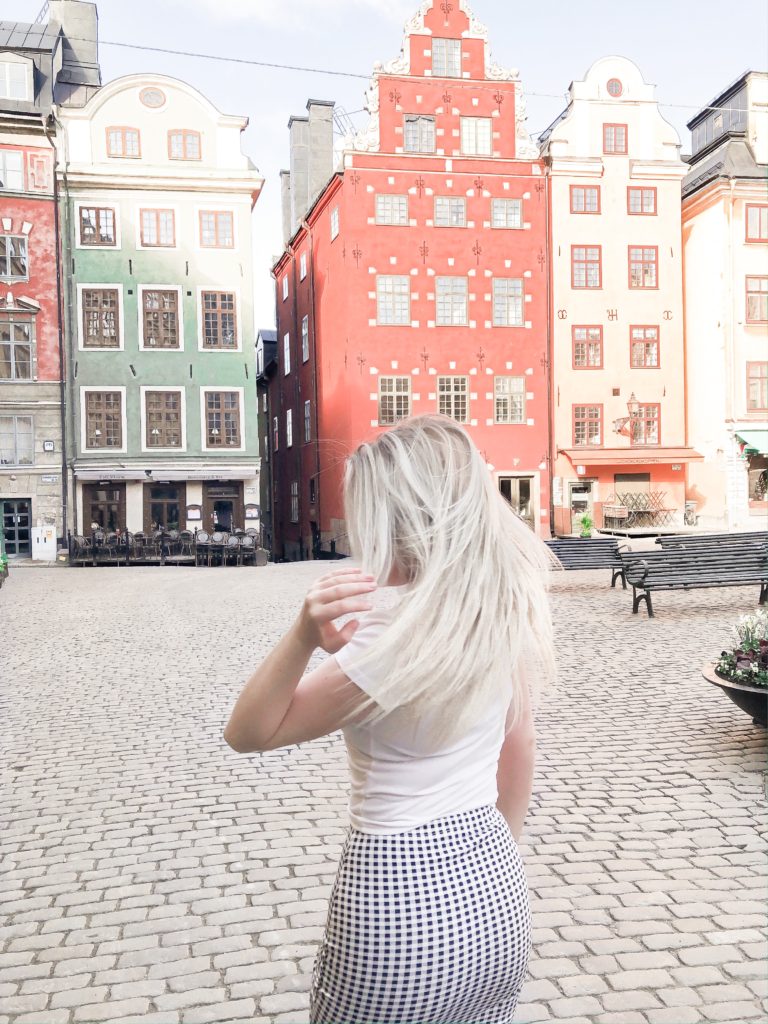 Gamla Stan is the old town of Stockholm, and old towns are ALWAYS my favorite of any city! They hold so much character and history. Gamla Stan is one of the best-preserved medieval city centers in Europe, and it shows. Everything is so well preserved and looked after. This is one of the most popular tourist spots in Stockholm and is filled with restaurants, cafes, and bars. This was my absolute favorite part of Stockholm and since my hostel was located here I visited many times, and there always seemed to be a new corner I had yet to explore.
In Gamla Stan, there are so many little streets to explore to admire the fairy tale-like architecture, as well as visit one of the many cute cafes to get a coffee or treat. The Stortorget, which is the square with the colorful gingerbread buildings, used to be one of the largest squares in Europe, but nowadays is regarded as quite small. I loved to admire the architecture here and people watch.
Subway Art Tour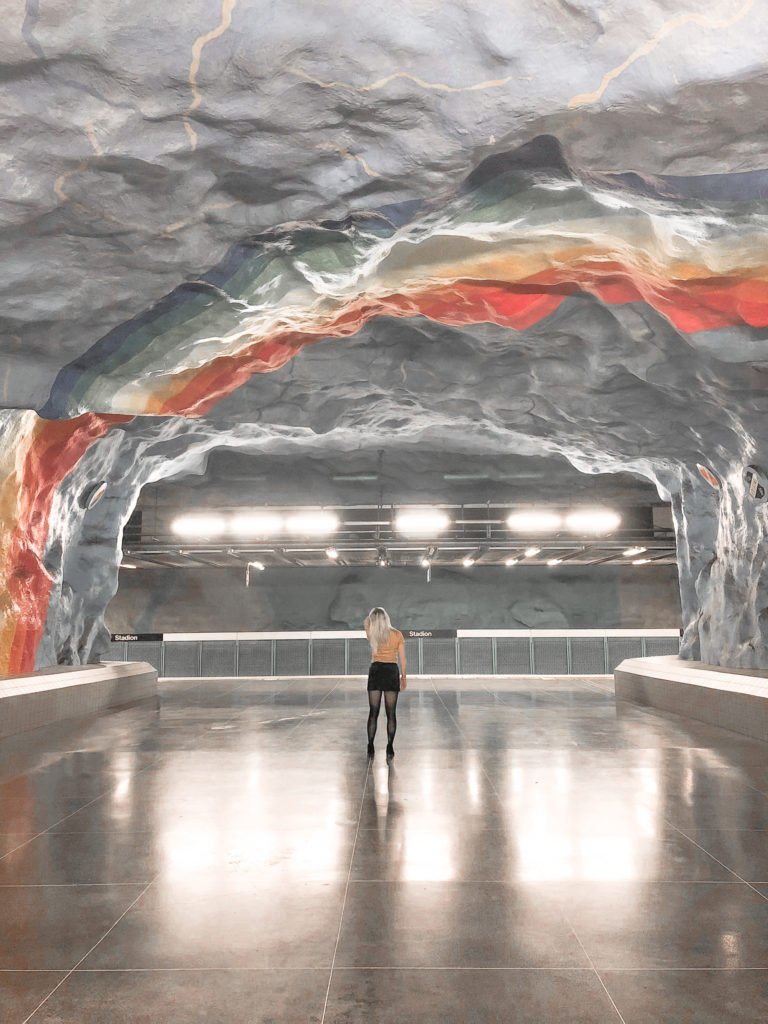 Stockholm's subway system is said to be the longest art exhibit in the world. I was so excited to visit this during my visit to Stockholm, and it was amazing! A vast amount of the stations have been painted or adorned in some way and it is a wonderful sight to see. I made a list before going to plan out the stations I wanted to see most and crossed them all off in one use of the metro! To see a complete guide of the stations I went to see this post!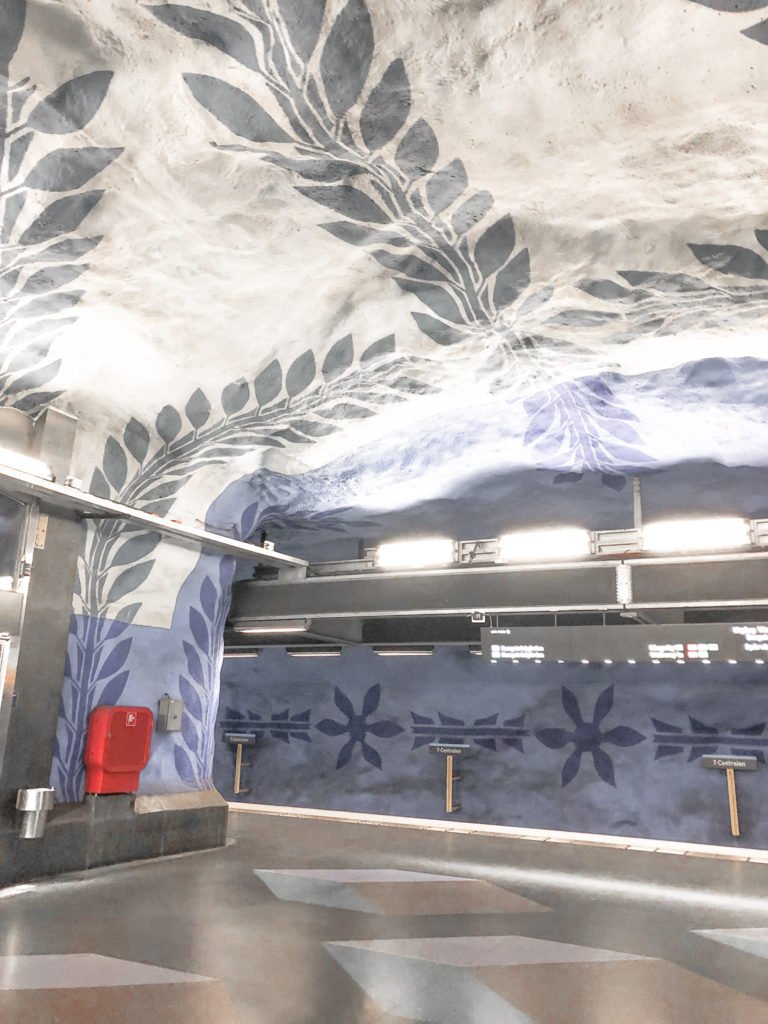 Norrmalm
This is a busy commercial area and acts as the central hub of Stockholm. It is more modern and holds various fashion shops, restaurants and cafes. I really liked walking around this area and exploring some of the shops they had, the market, and all the amazing cafes (all the best cafes are located in this area).
---
Where to Eat + Drink
Before I tell you about where to eat I should tell you about FIKA!
Fika is a common term used in Sweden which essentially means "coffee break". The idea is to slow down and to enjoy the simple things in life. I love stopping at cute cafes and getting a treat so I knew I would be a fan of Fika and with Stockholm's abundance of great bakeries and cafes that are perfect for fika, I was not disappointed. Below are some locations that are great for Fika, as well as some other places that were for meals.
Gretas is a super cute cafe for FIKA! It has a bunch of tasty treats and nice coffees to drink. It also helps that it is located in an extremely nice hotel and has an incredibly aesthetically pleasing interior.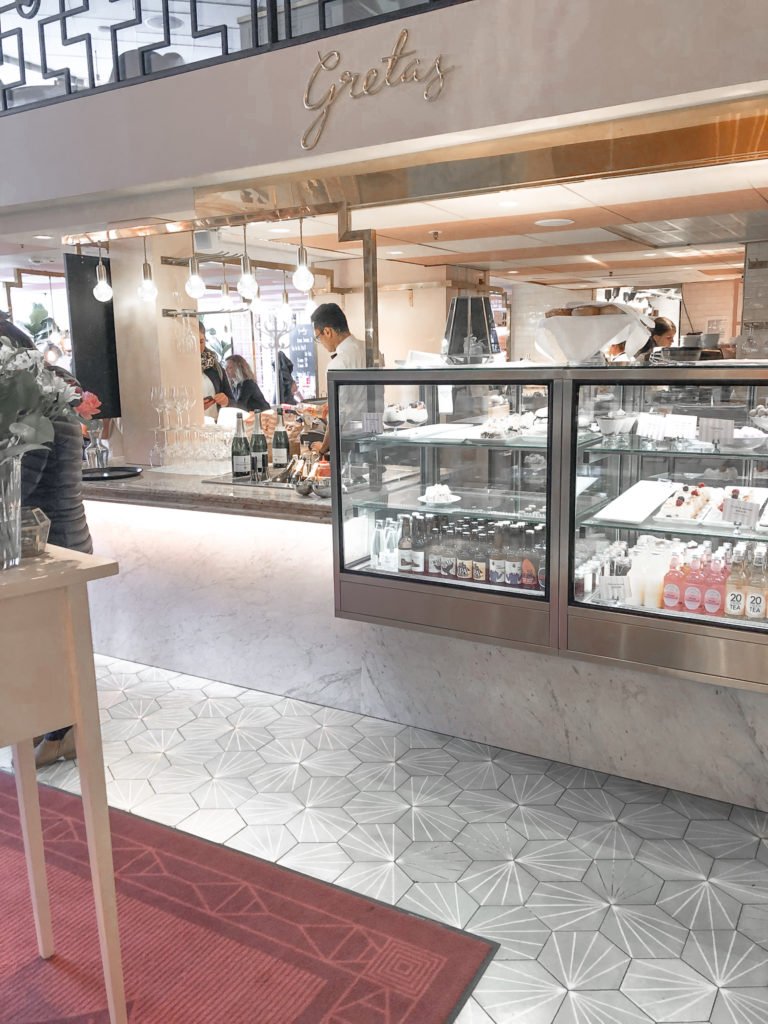 Vete-Katten serves a variety of cakes, pastries, buns, and coffee, as well as some lunch options. I loved the little cakes and pastries here – my favorites were the blueberry muffin and marzipan Princess cake.

This one is a very different option to put on a list but I can't help it. Yes, it is a fast-food restaurant, but it is a "healthy" fast food restaurant and I was amazed when I saw the options available. There were about 12 vegan burger options, vegan chicken nuggets and more! A dream come true! And everything tasted amazing. If you want to save some money or just treat yourself to a nice burger I highly suggest MAX.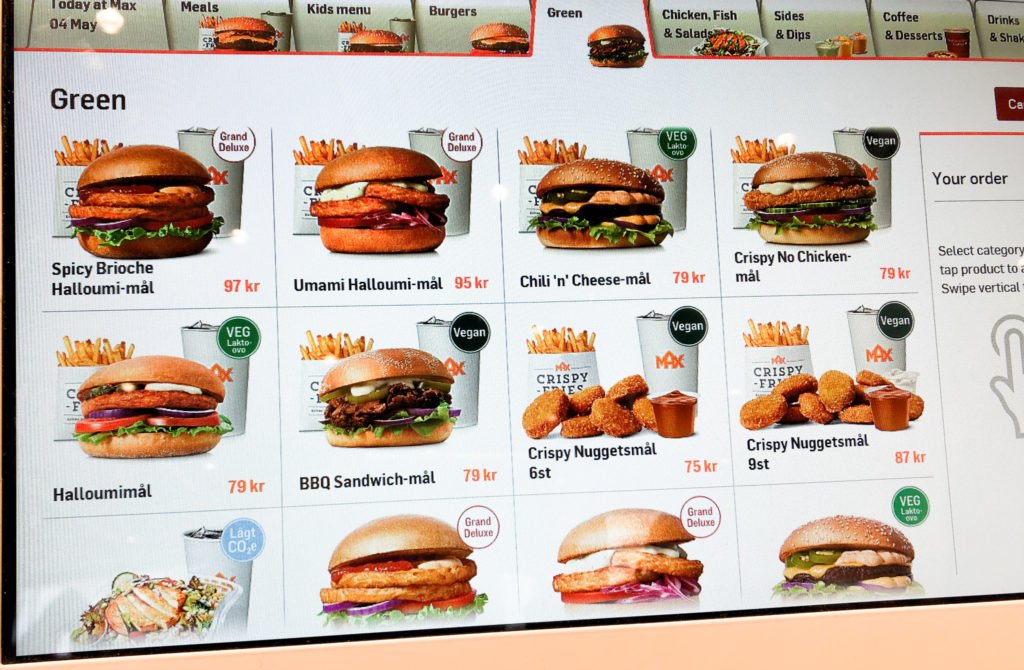 I feel like this is the Starbucks of Sweden. There was an Espresso House on every street corner and thank GOD because I LOVED it. The chai tea lattes were the best I'd ever had and the pastries were delicious.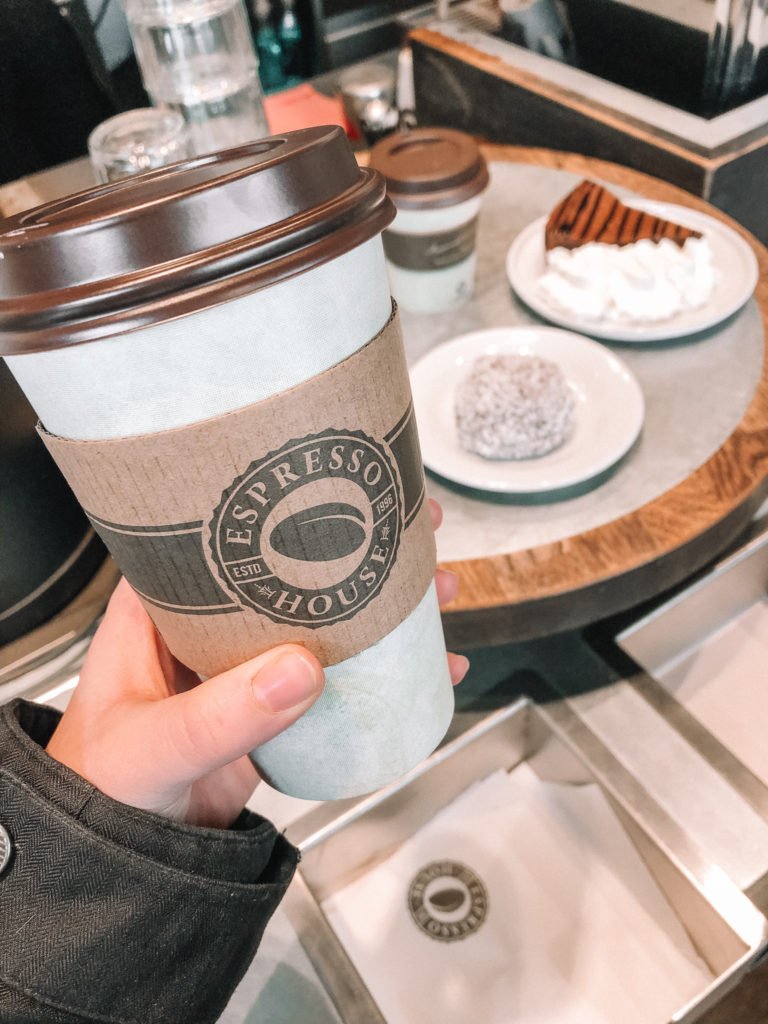 I am a sucker for rooftop bars. I love getting a rooftop view of a city and drinking outside. This location is perfect for fancy drinks and socializing. It is located on the 8th floor of the Scandic hotel and has a lovely view of the city of Stockholm.
This was a restaurant we stumbled upon in Gamla Stan. It had a nice history to it and has an Italian / Swedish menu. The food here was nice, and the service was amazing!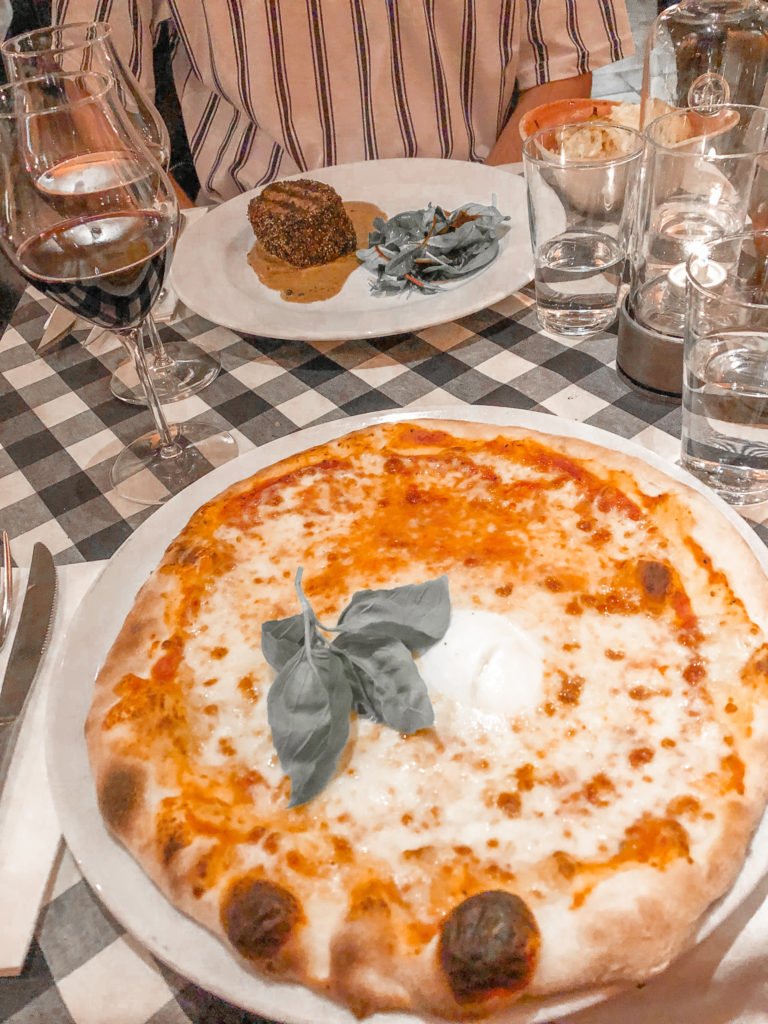 ---
If you are heading to Stockholm be sure to book your accomodation in advance because it can get quite pricey. However, if you are looking for a unique place to stay in Stockholm, check out this post.
Have you ever been to Stockholm? What are your favorites there?
Keep this in mind for later. PIN it!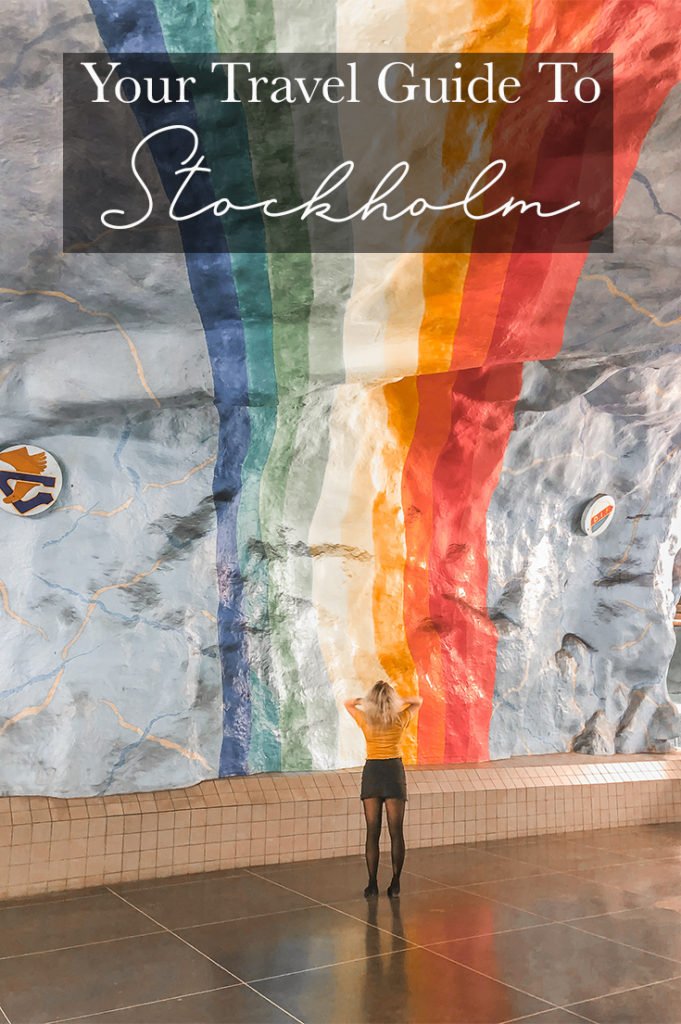 Love,
SSW