Keep reading for the ultimate itinerary for 2 weeks in Bali, Indonesia.
Bali is one of the world's most lusted-after travel destinations. It is best known for its beautiful beaches, volcanic mountains, rice fields, and coral reefs. The island also offers a rich Balinese culture with its own unique art, music, dance, and religious traditions, which are influenced by Hinduism. Spending 14 days in Bali is just enough time to experience all the top places and attractions in Bali. Spending the entire 14 days just in Bali is an option but if you want to experience all the beauty of Bali venturing to the nearby islands is the way to go!
Below is a perfect 2 weeks in Bali itinerary for 14 days you will never forget.
(Disclaimer: Some links in this post may be affiliate links, meaning if you click on the link and make a purchase, I receive a small commission. This is at no extra cost to you and you may even receive a small discount. See disclosure for more information.)
2 Weeks in Bali Itinerary
Day 1-4: Nusa Islands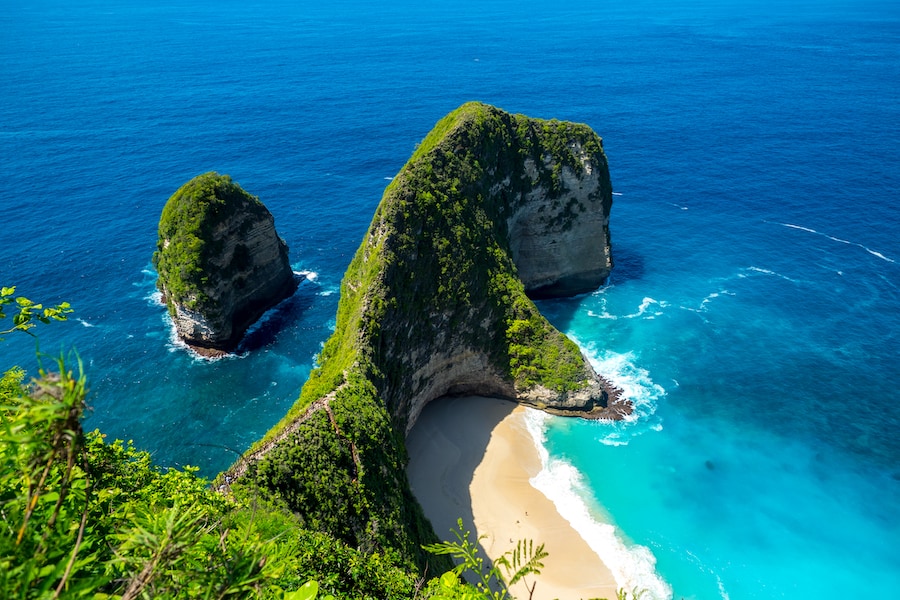 Spending the first four days of your 2 weeks in Bali on the Nusa Islands is a fantastic choice.
Day 1: Arrive in Bali and transfer to your accommodation on Nusa Lembongan or Nusa Ceningan, the two main islands in the Nusa Islands group. Out of the Nusa Islands, it is best to stay on Nusa Lembongan as this island offers easier access to shops and restaurants. Take the opportunity to relax and settle in. Explore the local area, visit nearby beaches, and enjoy a beautiful sunset.
Day 2: Rent a scooter or hire a driver and explore the highlights of Nusa Lembongan. Visit the iconic Devil's Tear, a dramatic coastal cliff formation where waves crash against the rocks, creating a mesmerizing spectacle. Take a dip in the refreshing waters of Dream Beach or explore the mangrove forest on a boat tour. Don't miss the chance to snorkel or dive in the crystal-clear waters, where you can admire vibrant marine life and coral reefs.
Day 3: Cross the iconic Yellow Bridge from Nusa Lembongan to Nusa Ceningan, the smaller neighboring island. Explore the scenic landscapes, visit Blue Lagoon for some cliff jumping or relax on the secluded Secret Beach. Take a leisurely walk or rent a bicycle to explore the charming villages and soak up the laid-back island vibes.
Day 4: On your last day on the Nusa Islands, venture out to Nusa Penida, the largest and most rugged island in the group. Marvel at the breathtaking sights of Kelingking Beach, an Instagram-famous cliff with panoramic views, or visit the stunning natural infinity pool at Angel's Billabong. Snorkel with Manta Rays at Manta Point or unwind on Crystal Bay Beach.
---
Day 5 – 8: Gili Islands
The Gili Islands are a group of three small islands located off the northwest coast of Lombok, Indonesia. The islands are Gili Trawangan, Gili Meno, and Gili Air, and they are known for their stunning natural beauty, crystal-clear waters, and white sandy beaches. The islands are popular destinations for snorkeling and diving, as they are home to a variety of marine life, including sea turtles, tropical fish, and coral reefs.
Continuing your 2 weeks in Bali, spend the next days on the Gili Islands!
Day 5: Travel from the Nusa Islands to the Gili Islands, which are located off the northwest coast of Lombok. Choose one as your base and settle into your accommodation. The best island to stay on in the Gili Islands fully depends on your preferences. I stayed on Gili Air and loved the relaxed, laid-back vibe, that still offered plenty of restaurants and things to do. Spend the rest of the day exploring the island, relaxing on the pristine beaches, and enjoying the laid-back island atmosphere.
Day 6: Explore the underwater world of the Gili Islands by going snorkeling or diving. The crystal-clear waters are teeming with colorful coral reefs and diverse marine life. Take a boat tour to different snorkeling spots around the islands or opt for a diving excursion to explore deeper waters.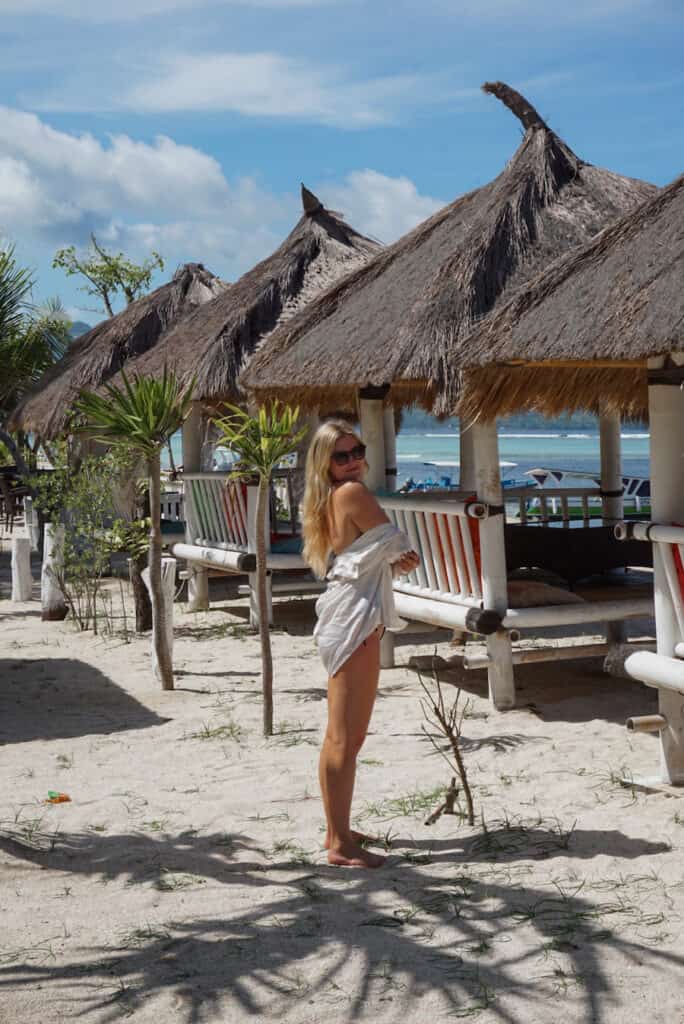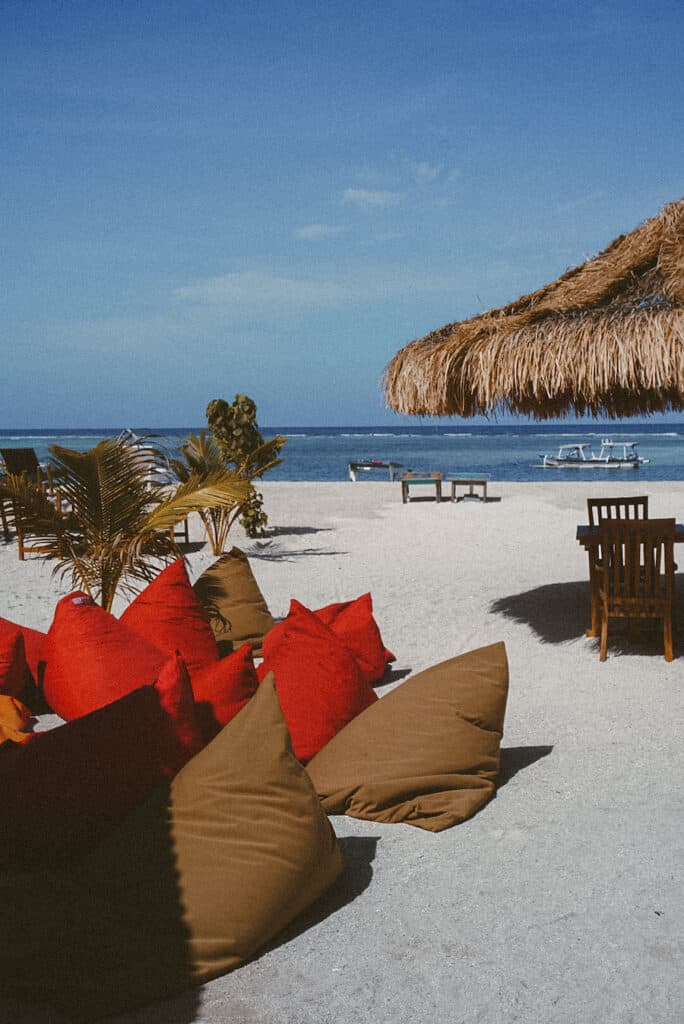 Day 7: Take a break from water activities and explore the islands on land. Rent a bicycle or hop on a horse-drawn carriage (cidomo) and cycle or ride around the islands. Discover charming villages, local markets, and enjoy delicious food at beachfront restaurants. There are plenty of amazing things to do in in Gili Air where you can enjoy its peaceful and serene atmosphere.
Day 8: Embark on an island-hopping adventure and visit the other Gili Islands. Each island has its own unique charm and character. Gili Meno is ideal for relaxation and romantic getaways, Gili Air strikes a balance between tranquility and socializing, while Gili Trawangan is the party island. Explore the pristine beaches, swim in turquoise waters, and savor local cuisine at beachfront cafes. Capture stunning sunset views before bidding farewell to the Gili Islands.
---
Day 9-11: Ubud
Days 9 to 11 of your 2 weeks in Bali are best spent exploring Ubud, a cultural and artistic hub located in the heart of the island.
Day 9: Begin your exploration of Ubud by visiting the famous Monkey Forest Sanctuary, a lush forest inhabited by playful monkeys. Explore the temples within the sanctuary and enjoy a walk through the serene nature. Afterward, visit the nearby Ubud Traditional Art Market, where you can browse and shop for unique arts, crafts, textiles, and souvenirs. In the afternoon, visit the iconic Tegalalang Rice Terraces, famous for their stunning landscapes.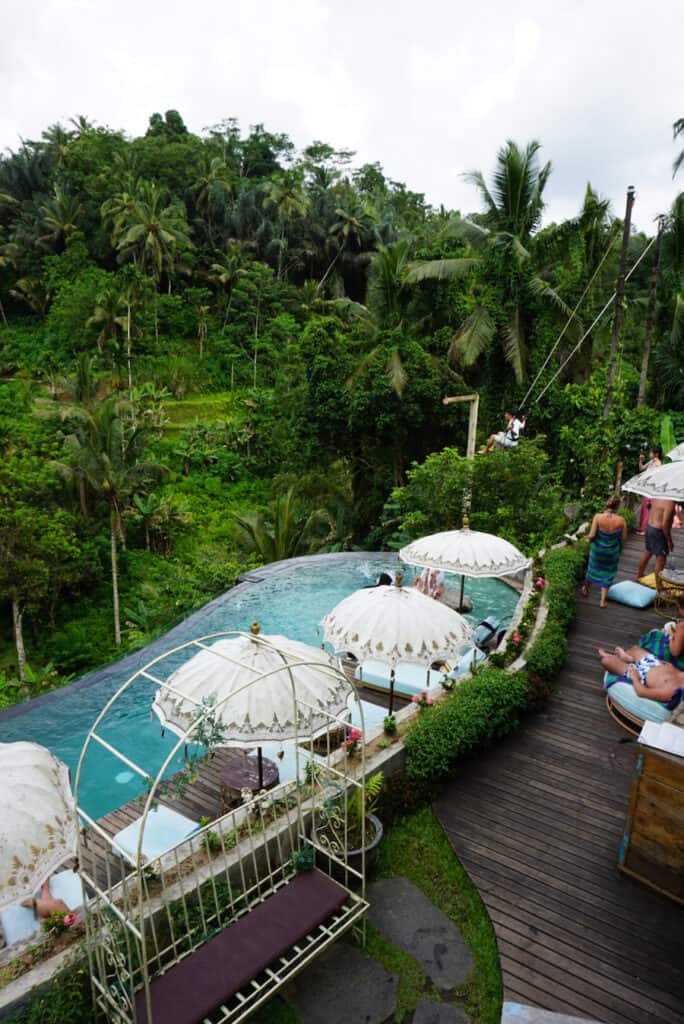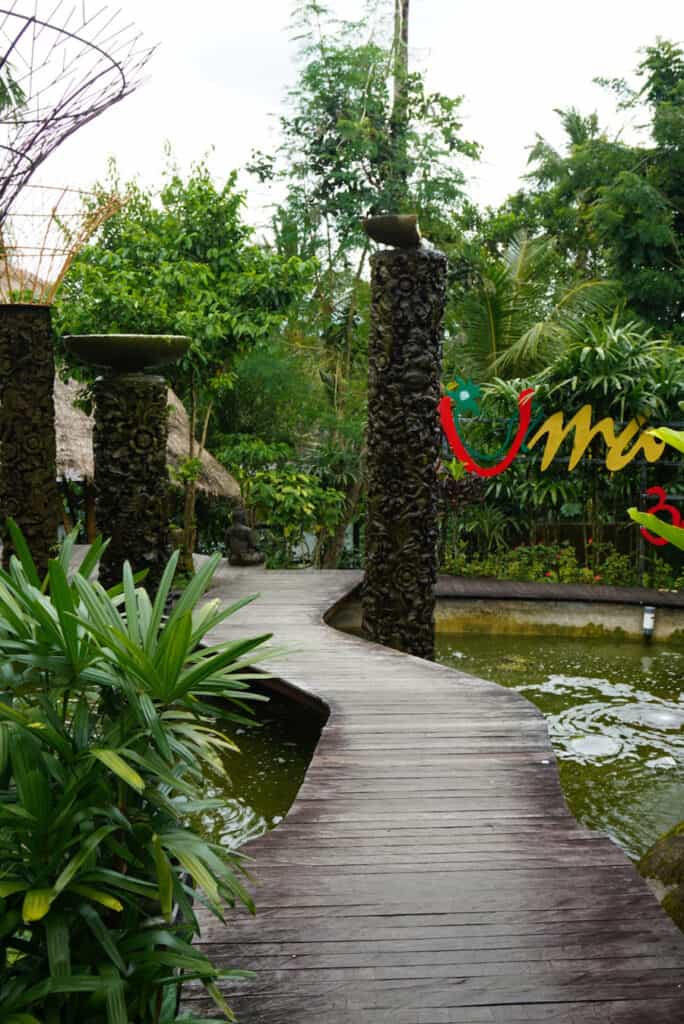 Day 10: Start your day by visiting the Ubud Royal Palace (Puri Saren Ubud), located in the heart of Ubud. Explore the traditional Balinese architecture and cultural exhibits. From there, continue to the nearby Saraswati Temple, known for its beautiful lotus pond. Enjoy a leisurely walk through the surrounding streets lined with art galleries, boutique shops, and cafes. In the afternoon, you can indulge in a relaxing spa treatment or take a traditional Balinese cooking class to learn about the local cuisine.
Day 11: Embark on a cultural and nature excursion by visiting the Tirta Empul Temple, a sacred water temple where locals come to purify themselves in the holy spring. Experience the cleansing ritual and learn about the spiritual significance of the temple. Afterward, head to the nearby Tegenungan Waterfall and cool off in its refreshing waters. In the afternoon, visit the Ubud area's famous Goa Gajah (Elephant Cave), an ancient archaeological site known for its intricate stone carvings.
---
Day 12-14: Canggu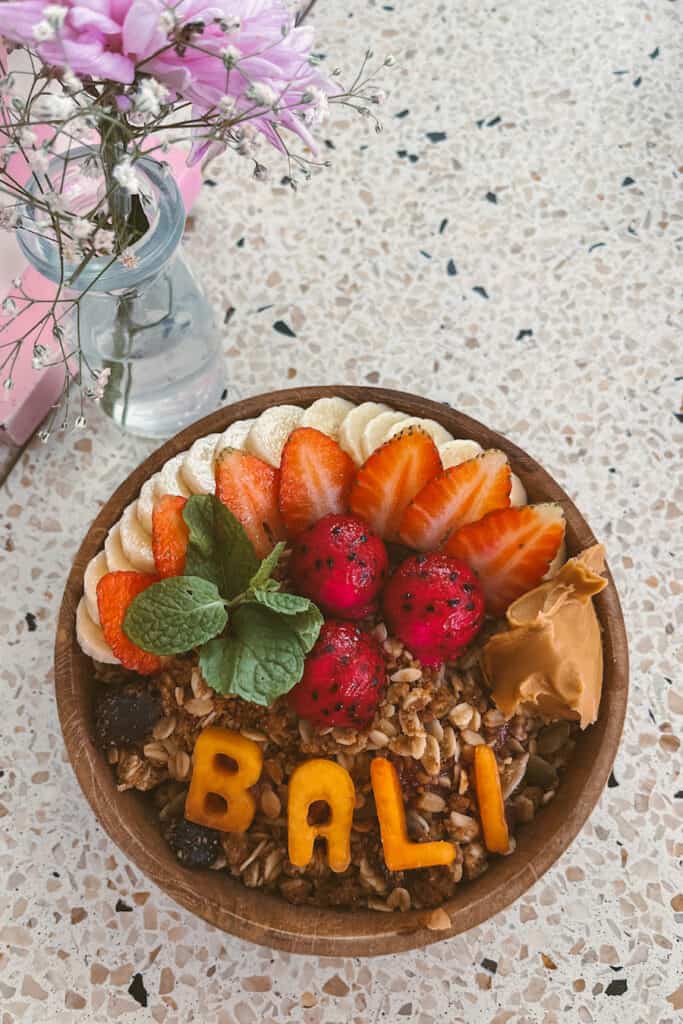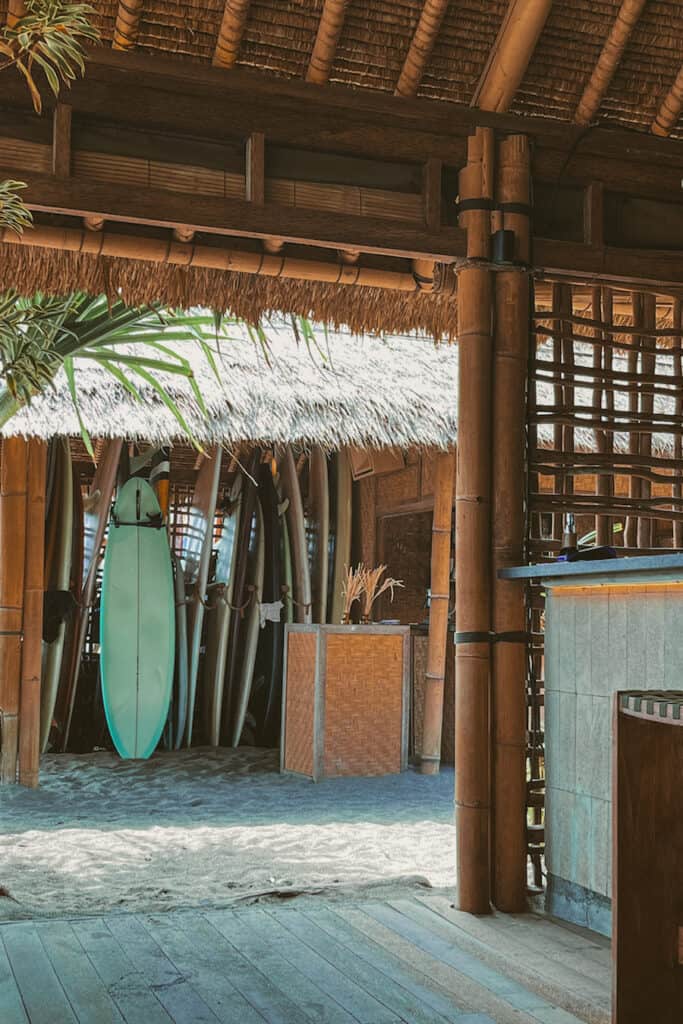 For the last three days of your 2 weeks in Bali, consider visiting Canggu, a trendy coastal village known for its surfing spots, hip cafes, and laid-back atmosphere.
Day 12: Start your day with a visit to Echo Beach, one of Canggu's popular surfing spots. Afterward, explore the nearby Batu Bolong Beach and its lively beach bars. In the afternoon, visit the iconic Tanah Lot Temple, a sea temple perched on a rock formation, and witness a stunning sunset view.
Day 13: Explore the trendy neighborhood of Batu Bolong, known for its thriving food scene and vibrant cafes. Enjoy a delicious breakfast at one of the many hip cafes and spend the day exploring the unique shops, art galleries, and boutiques in the area. Consider renting a scooter and venturing further to visit nearby attractions like the Taman Ayun Temple or the Sangeh Monkey Forest.
Day 14: Take a day to unwind and relax in Canggu. Head to one of the beach clubs or beachfront bars and indulge in some leisure time by the pool or on the beach. Treat yourself to a spa session or a yoga class at one of the many wellness centers in the area. In the evening, explore the bustling night market of Canggu and sample local street food, or enjoy a seafood dinner at a beachfront restaurant.
Best Time to Visit Bali
The best time to visit Bali largely depends on your preferences and the type of experience you're seeking.
The high season in Bali is from April to October, which coincides with the dry season. During this period, the weather is generally sunny and rainfall is minimal, making it an ideal time for outdoor activities, beach relaxation, and exploring the island. The months of July and August, in particular, tend to be the busiest with higher tourist numbers.
If you prefer a quieter and more budget-friendly experience, visiting Bali during the shoulder seasons of April-May or September-October can be a good option. The weather is still favorable, with fewer crowds and more affordable accommodations.
The wet season in Bali runs from November to March, characterized by higher humidity and more frequent rainfall. While the rain can be intense at times, it usually doesn't last all day and there are still plenty of activities to enjoy. Plus, the lush green landscapes and lower hotel rates can be enticing for travelers seeking a more relaxed and budget-friendly trip.
It's important to note that Bali's tropical climate means that rain showers can occur even during the dry season, and vice versa. Therefore, it's always a good idea to pack a light rain jacket or umbrella regardless of when you visit.
---
Bali Travel Tips
Here are some travel tips to keep in mind when visiting Bali:
Dress modestly and respectfully: Bali is a predominantly Hindu island, and it's important to respect the local customs and traditions. When visiting temples or sacred sites, dress modestly by covering your shoulders and knees.
Stay hydrated and protect yourself from the sun: Bali's tropical climate means it can get hot and humid. Drink plenty of water to stay hydrated, especially when exploring outdoor attractions. Apply sunscreen, wear a hat, and use sunglasses to protect yourself from the strong sun rays.
Be mindful of your belongings: As with any tourist destination, it's important to be aware of your surroundings and keep an eye on your belongings. Avoid carrying large sums of cash and keep important documents, such as your passport, secure in your accommodation.
Respect the local culture: Balinese people are known for their warm hospitality. Embrace their customs and show respect by learning a few basic Indonesian phrases, greeting locals with a smile, and observing local customs and traditions.
Try local cuisine: Bali offers a wide array of delicious local dishes. Don't miss the opportunity to sample authentic Balinese cuisine, such as Nasi Goreng (fried rice), Babi Guling (suckling pig), and Sate Lilit (spiced minced meat skewers).
Respect nature and the environment: Bali is renowned for its natural beauty, so it's important to be responsible travelers. Dispose of waste properly, avoid single-use plastics, and choose eco-friendly tour operators that promote sustainable practices.
Be cautious with street vendors and scams: While most vendors in Bali are honest and friendly, it's always wise to exercise caution when dealing with street vendors or booking services. Be wary of overly aggressive sales tactics and ensure you're getting fair prices for goods and services.
Remember to check the latest travel advisories and follow any local regulations or guidelines to ensure a safe and enjoyable trip to Bali.
Travel Insurance
Getting travel insurance before you travel is a MUST. It's the number one thing you should always pack before travelling that can save you a lot of money, time, and stress. With how crazy travel has gotten recently you need that peace of mind that no matter what happens there is something protecting you from losing out. I always travel with travel insurance and think everyone should.
I always travel with travel insurance and think everyone should. Below is my favorite travel insurer Safety Wings, enter your details to get a free quote!
---
Like this post? Pin "2 Weeks in Bali" for later!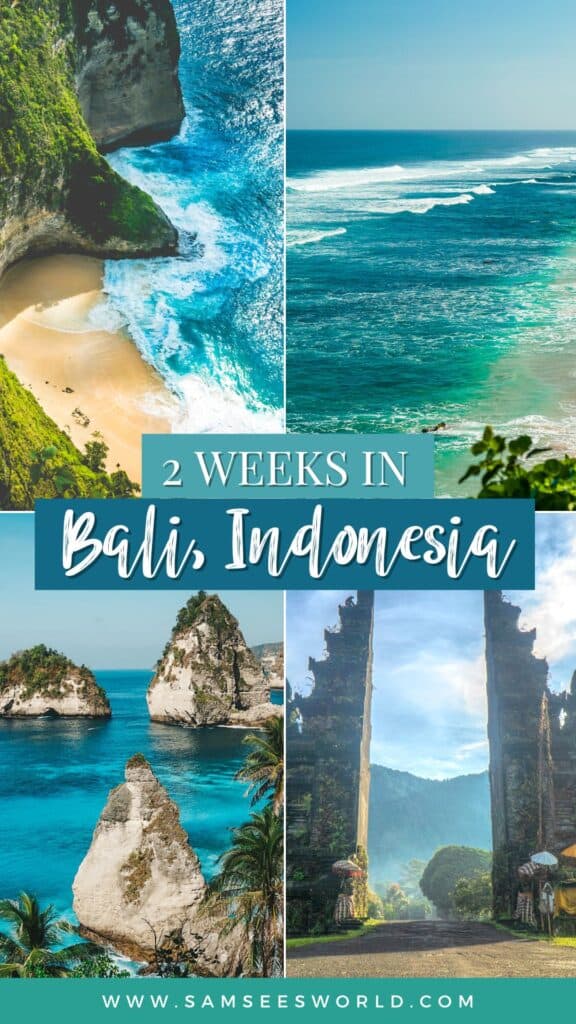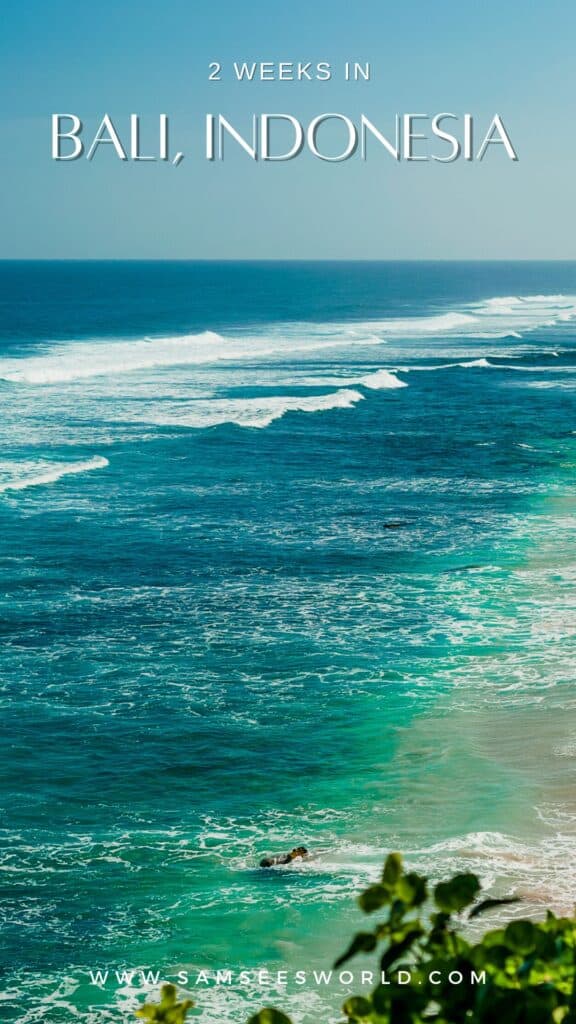 Love,
SSW