Uncover the best things to do in Melbourne for the ultimate Australian adventure.
Melbourne is a coastal city in the Australian state of Victoria. It has a unique, alternative vibe that feels like you've traveled back to the '90s. From the fashion, culture, and atmosphere it really is a city unlike any other full of things to do and see for all types of travelers. Melbourne will surprise you with its thriving sports scene, various natural attractions, exciting nightlife, and more!
Keep reading for the 18 top things to do in Melbourne during your visit.
(Disclaimer: Some links in this post may be affiliate links, meaning if you click on the link and make a purchase, I receive a small commission. This is at no extra cost to you and you may even receive a small discount. See disclosure for more information. As an Amazon Associate, I earn a small commission from qualifying purchases.)
18 Best Things to do in Melbourne
Drive the Great Ocean Road
If you are to do one thing on this list it is this: Drive the Great Ocean Road. This is one of the best things to do in Melbourne (albeit not exactly in Melbourne) but when you are so close it is a must! The 244 km stretch of road brings you along the south coast of Australia from the cities of Torquay to Allansford. It is easily one of the most beautiful drives in the world that will show you the true natural beauty of the country.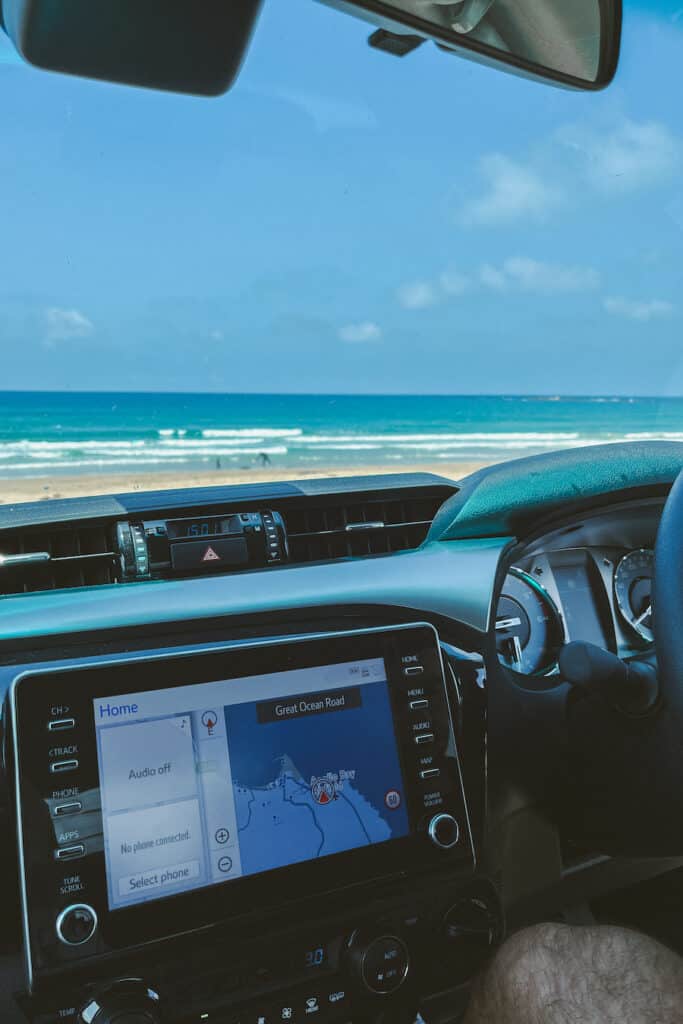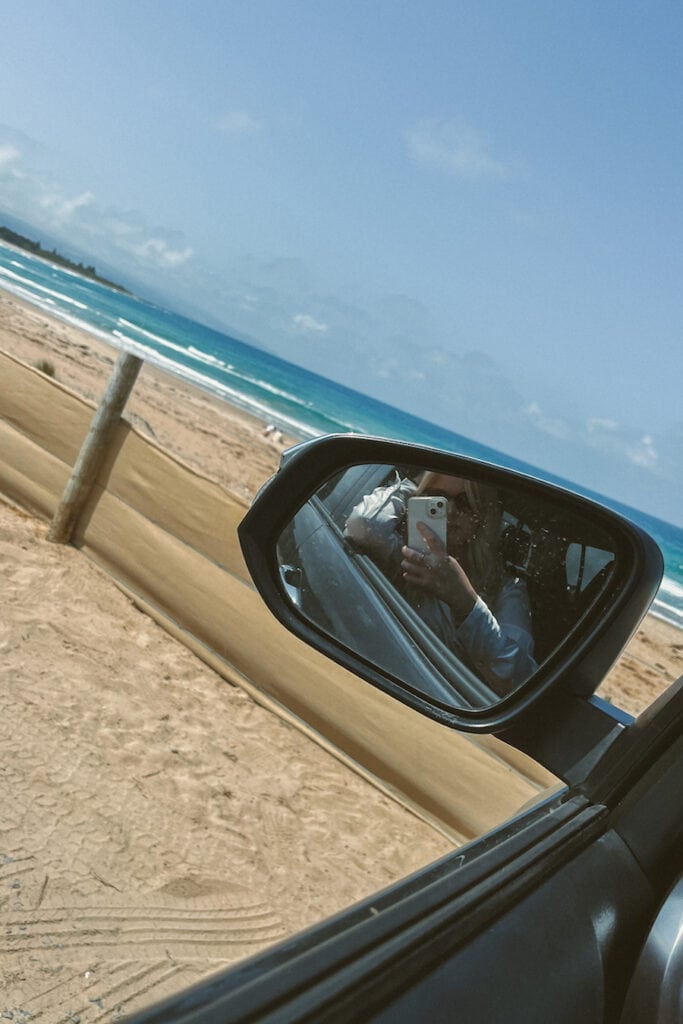 The best way to drive it is slowly and in a camper van (Aussie style)! It takes 9.5 hours to fully drive but is best done over a period of at least 3 days. If you are short on time you could do it in one day but you will be driving very quickly and will miss a few spots.
---
Venture to the Twelve Apostles
The most notable and famous stop along the Great Ocean Road is the Twelve Apostles. This is one of South Australia's most popular tourist attractions. Here you will find various limestone stacks of rocks just off the shore of the sandy beach and dramatic cliffs. This is one of the few places on earth that is more impressive in real life than it looks in photos and visiting is one of the top things to do in Melbourne.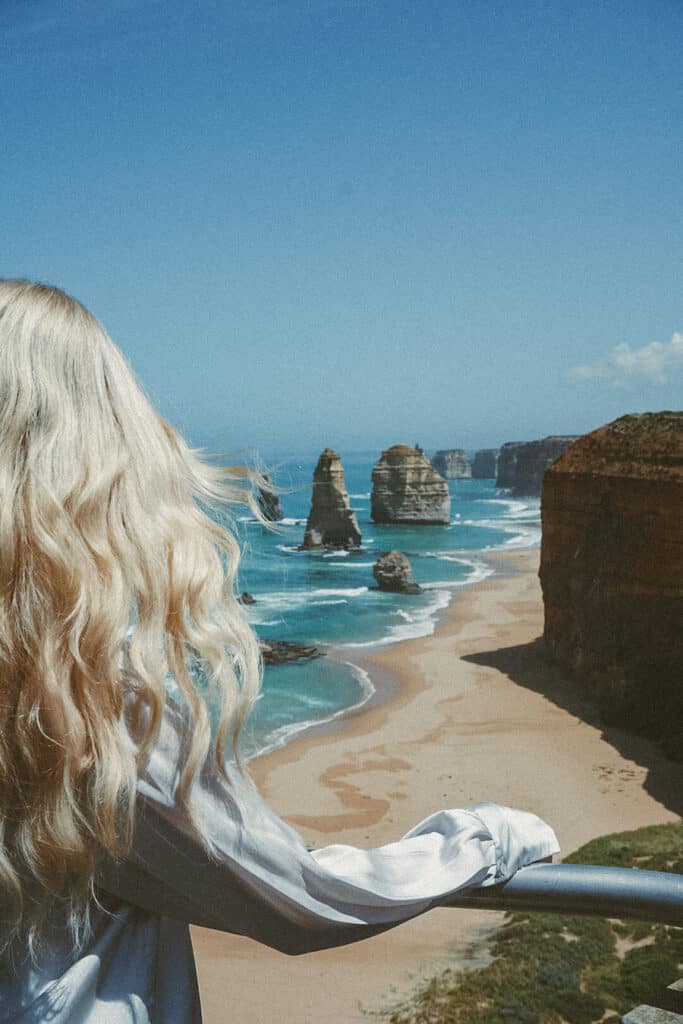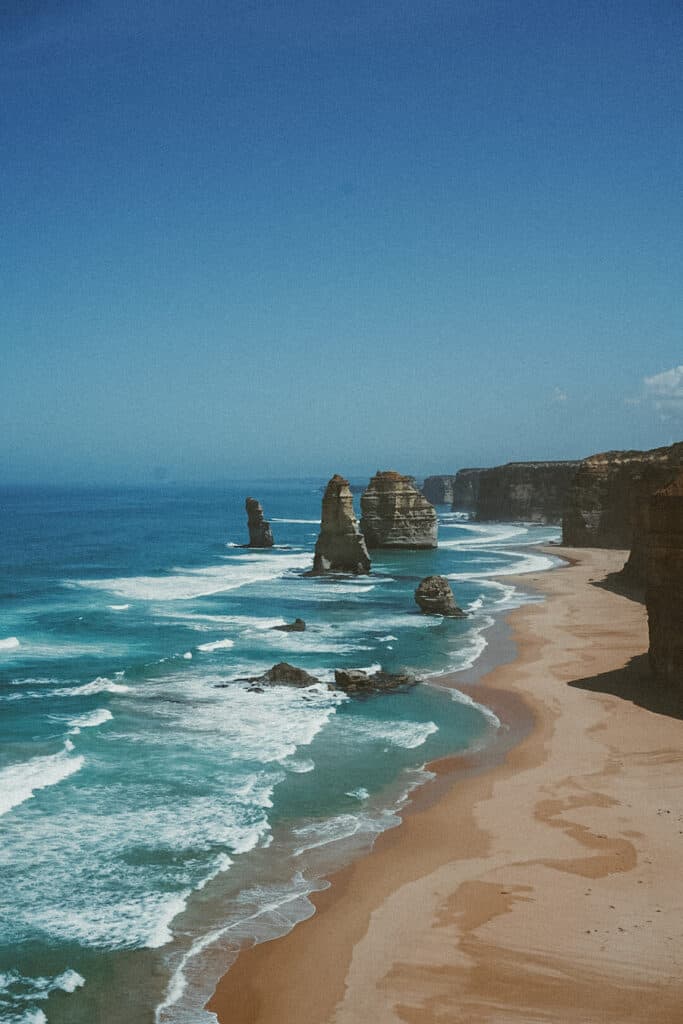 If this interests you it is best to get here ASAP! The rocks are slowly eroding due to wind and rain and will one day no longer exist. In fact, year after year they change due to some falling and splitting. How you see them may look entirely different from these photos. If you don't have time to drive the Great Ocean Road yourself you can also visit the Twelve Apostles via a tour from Melbourne like the ones below!
---
Shopping at Queen Victoria Market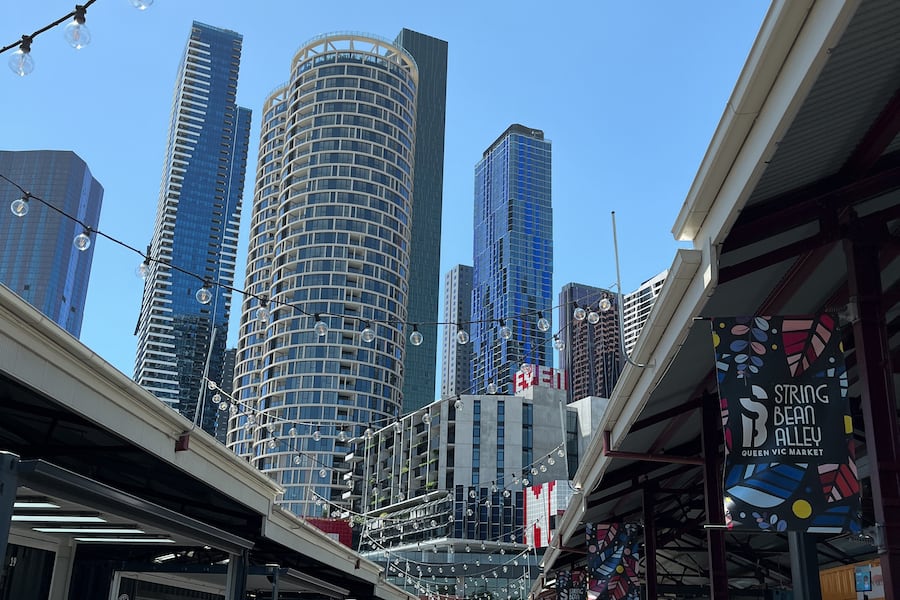 Queen Victoria Market is a huge open-air market in the heart of Melbourne. It covers 7 hectares and is full of a diverse section of stands for you to see and shop from. Find fashion stands, food, souvenirs, art, and much more! Open 6 AM – 3 PM but closed Mondays and Wednesdays!
---
Spend a Day on the Beach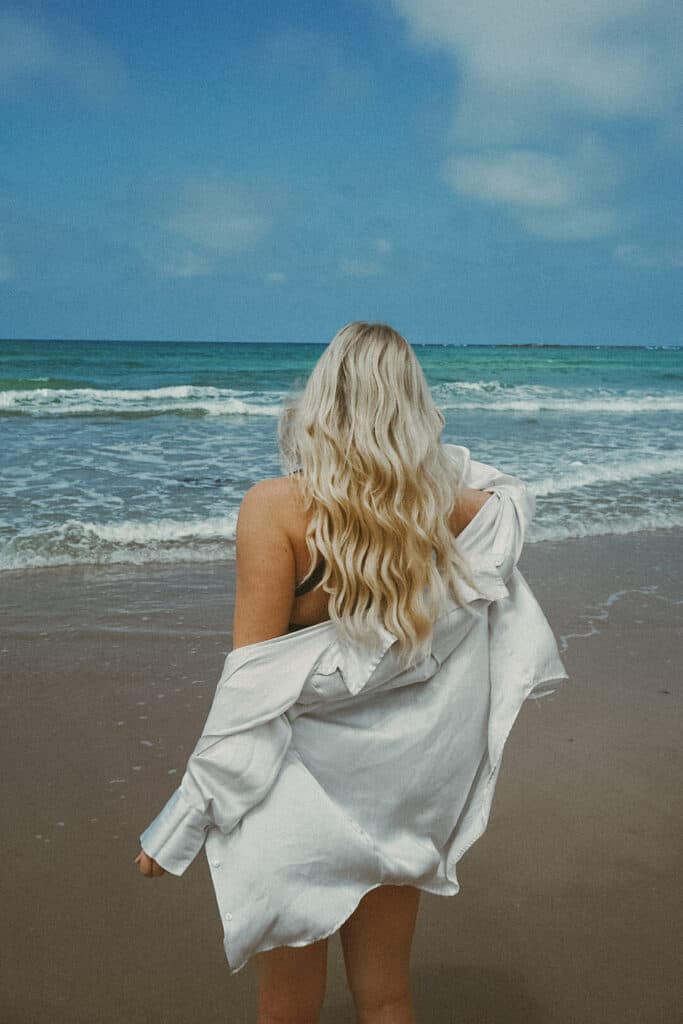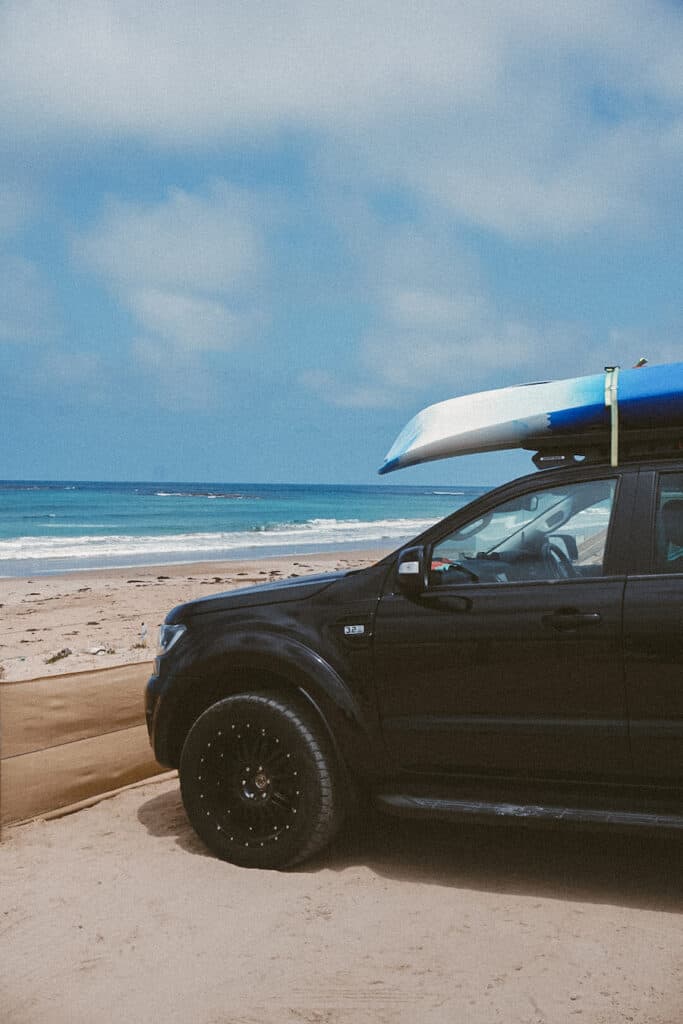 One of the top things to do in Melbourne is spending a day on the beach. There is no better way to spend a day than surrounded by sand, sun, and surfers! Luckily, there are quite a few beaches located close to Melbourne. Some of the best beaches in Melbourne are St. Kila, Brighton Beach, and Williamstown Beach.
---
Explore Fitzroy
Fitzroy is one of Melbourne's most trendy suburbs full of restaurants, bars, and shops. Even more so than the rest of Melbourne, Fitzroy has a super alternative feel. A visit here feels like a jump back to the 90s where you can let loose and enjoy a more simple and less glitzy way of life. It is a hipster area with its own personality that you can only really understand once you experience it yourself.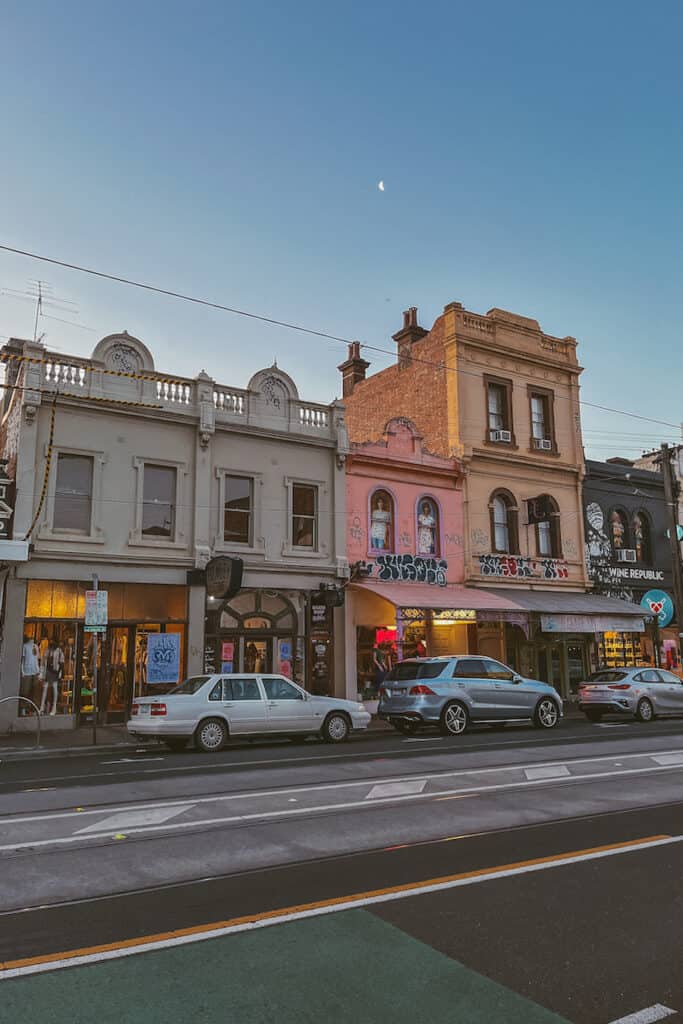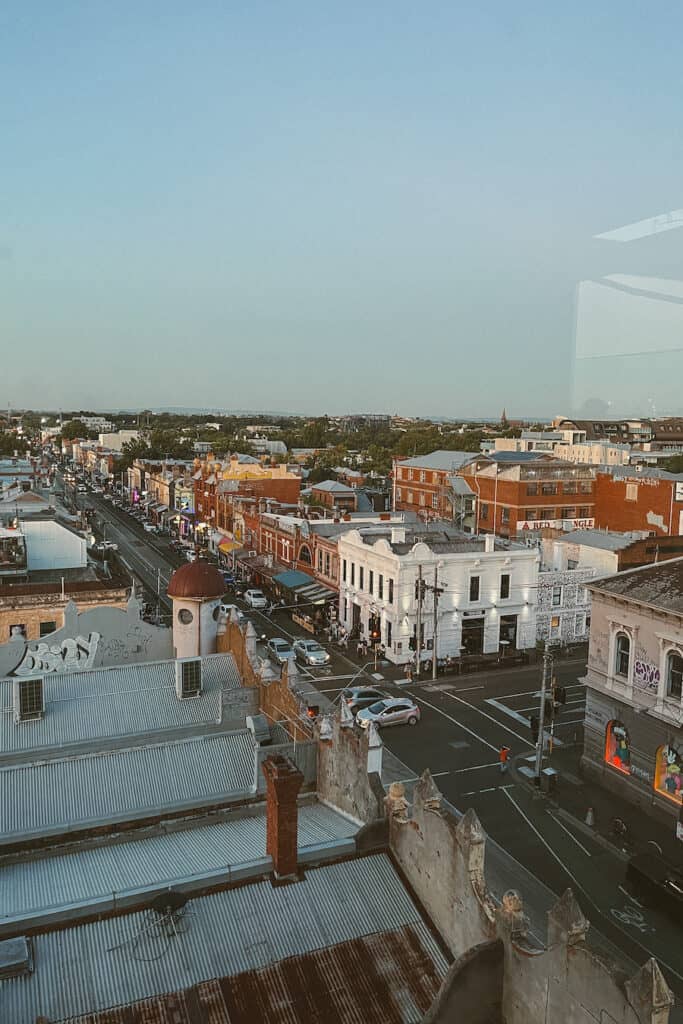 This vibrant neighborhood is frequented by a younger crowd (35 and under) all eager to enjoy the trendy pubs, wine bars, and rooftops. It is most popular during the evening when you can find clubs and pubs for late nights in the city. But you can also explore during the day for unique shopping and cafe hopping.
---
Sunset Drinks at Naked For Satan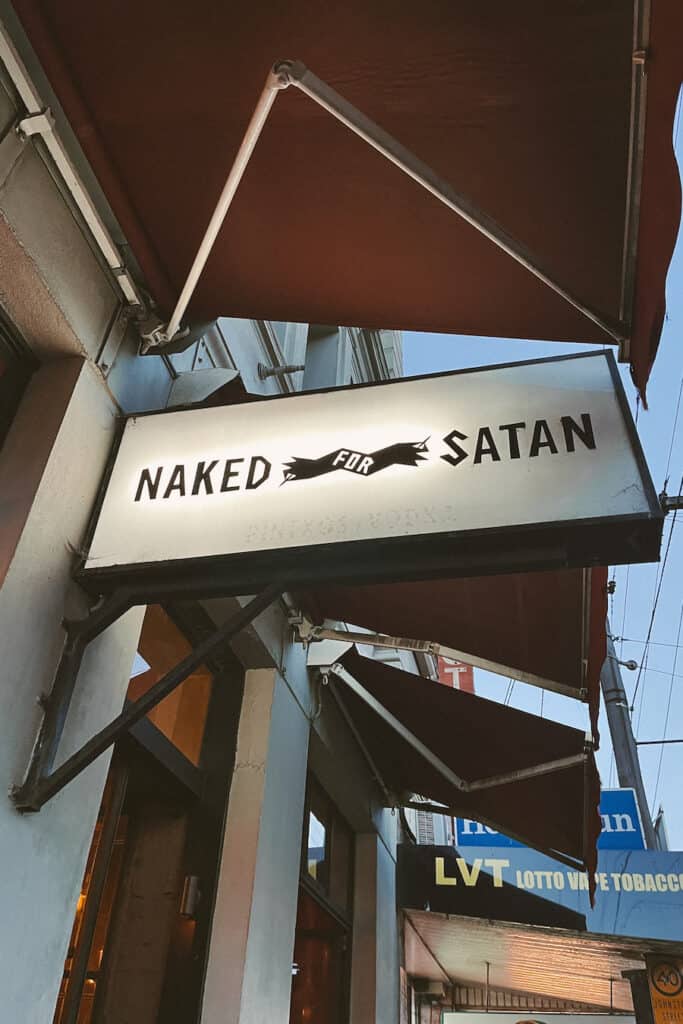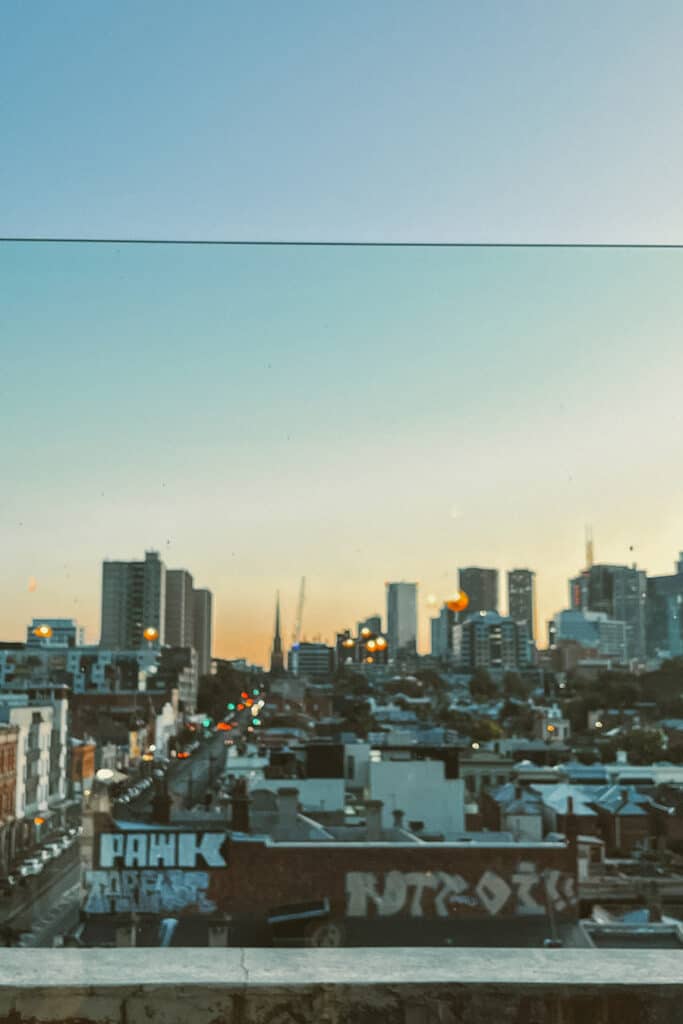 Naked For Satan is easily one of the best bars in Melbourne! Before going here I had 5 different people recommend it and I knew if locals love it, then it must be worth visiting. The rooftop is the most compelling feature of this bar where you can enjoy stretching views of the city from one of the best viewpoints in Melbourne.
It is the perfect place to visit for unique cocktails, a vibrant crowd, and beautiful rooftop views. This is easily one of the best things to do in Melbourne and something you cannot miss.
---
Spend a Day in St. Kilda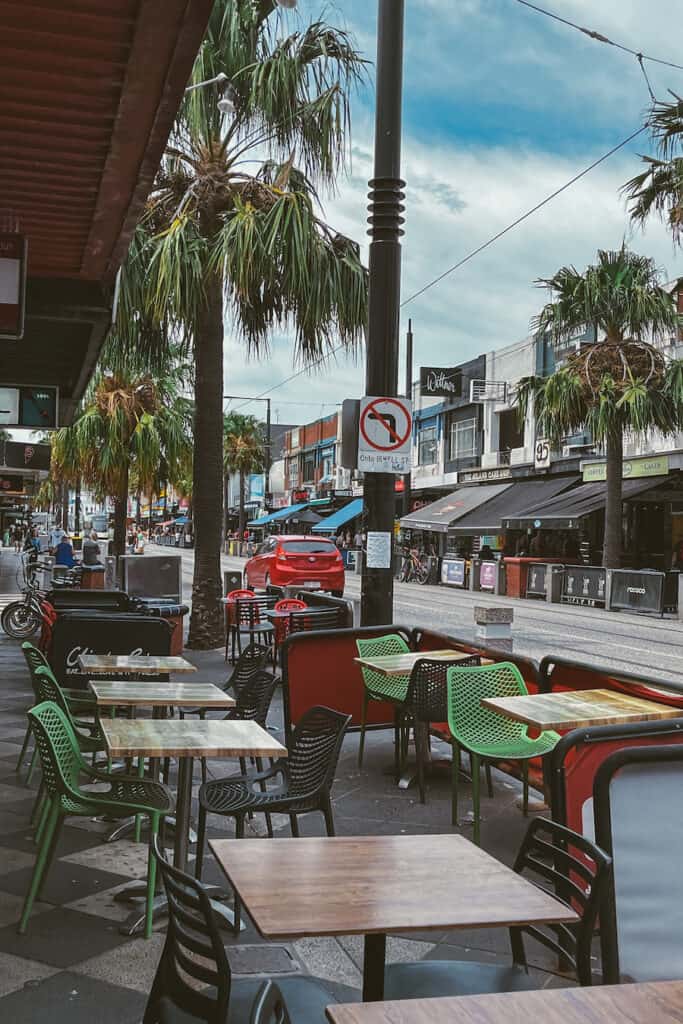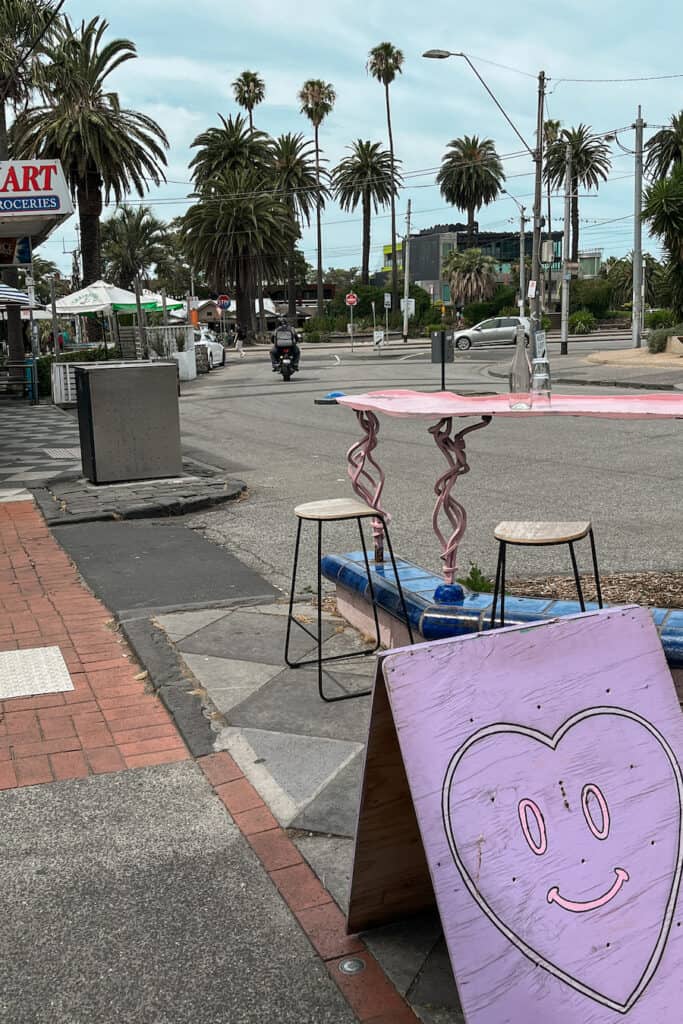 St. Kilda is Melbourne's most popular beachside neighborhood with something for just about everyone. From families to couples to backpackers, St. Kilda is a place for all. Here you can find the famous St. Kilda Beach which is ideal to visit on a hot summer's day or if you are craving your look at the sea. However, St. Kilda Beach is not the most beautiful beach I've ever seen – if you want the iconic blue waters then a visit to the beaches on the Great Ocean Road will be best.
In addition to the beach, there is a seafront walkway, amusement park, shopping strip, and plenty of restaurants and cafes. A visit here is one of the best things to do in Melbourne for a relaxing day activity!
---
Enjoy the Street Art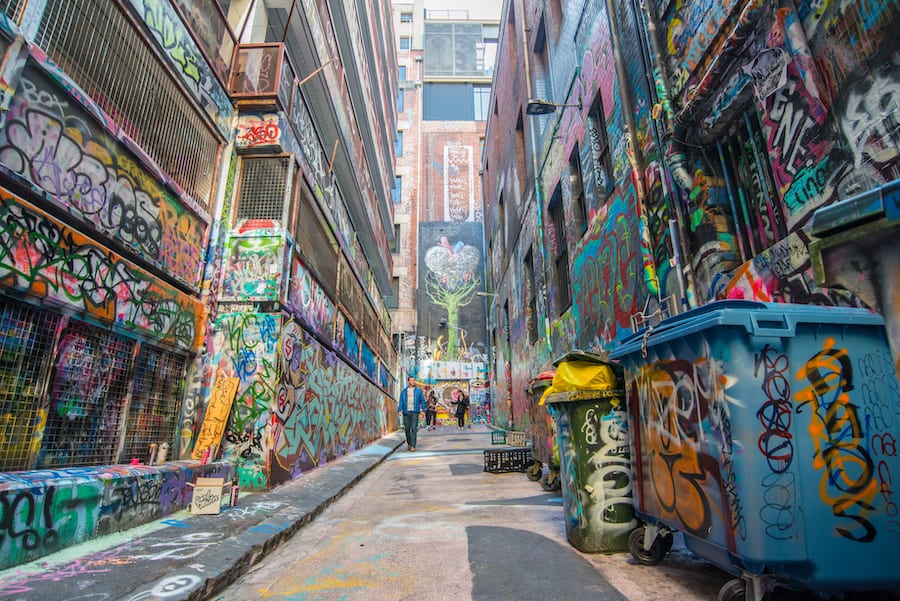 As mentioned, Melbourne is a very urban and alternative city and the street art only amplifies this! All around you will find unique and vibrant pieces of street art that give something extra special to Melbourne. It's so special that there are even dedicated Melbourne Street Art Tours! Exploring the streets like Hosier Lane, Presgrave Place, Meyers Place and more is one of the best things to do in Melbourne.
---
Explore the City Center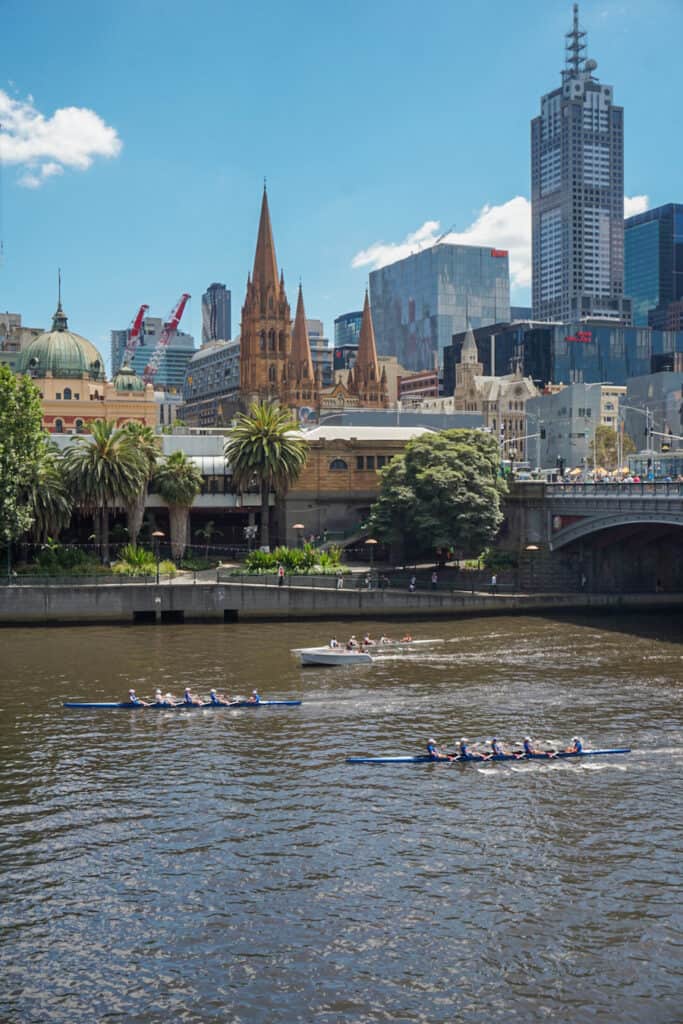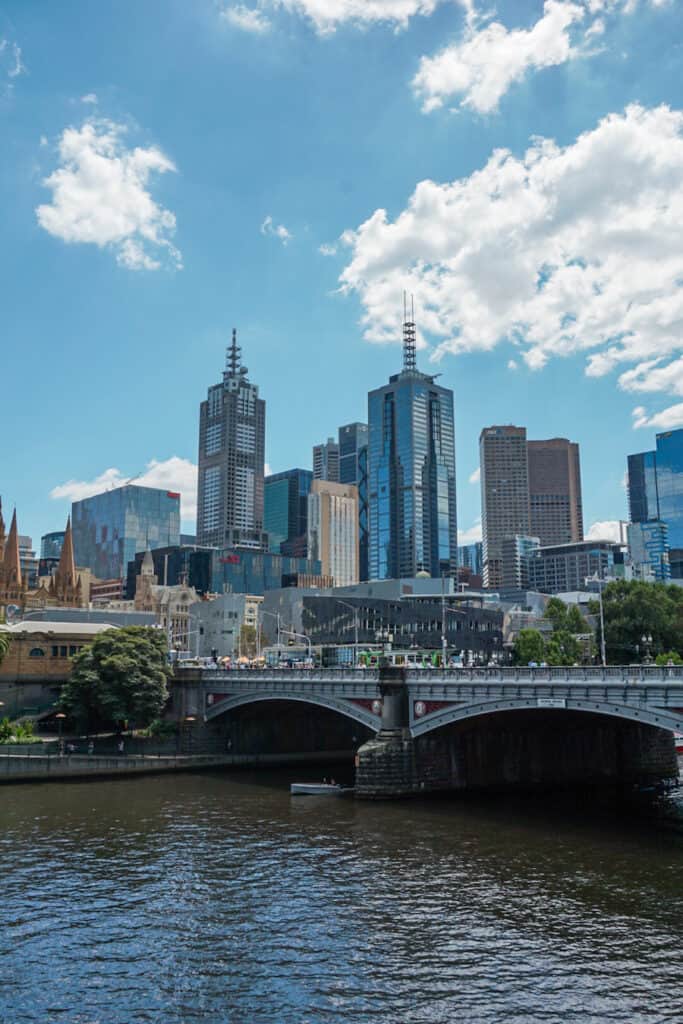 The downtown of any city is always worth exploring to see the hustle and bustle of the city. Walking around and exploring the busy streets and famous sights is one of the top things to do in Melbourne. One of the best ways to explore is by walking along the Yarra River, there is a nice path and the views are stunning!
---
Soak in the Coffee Culture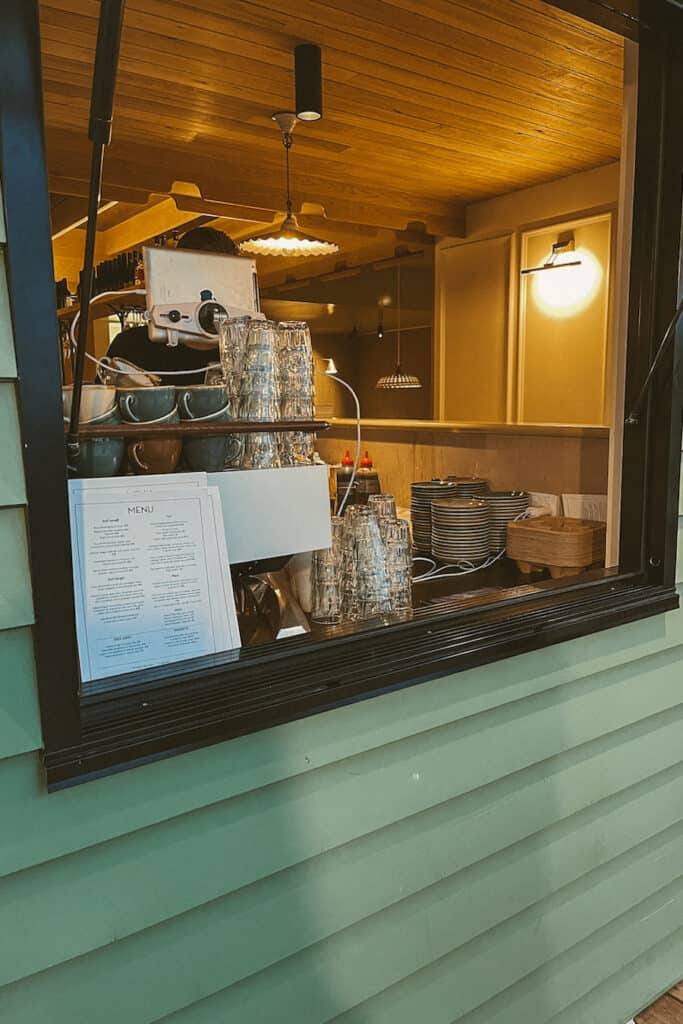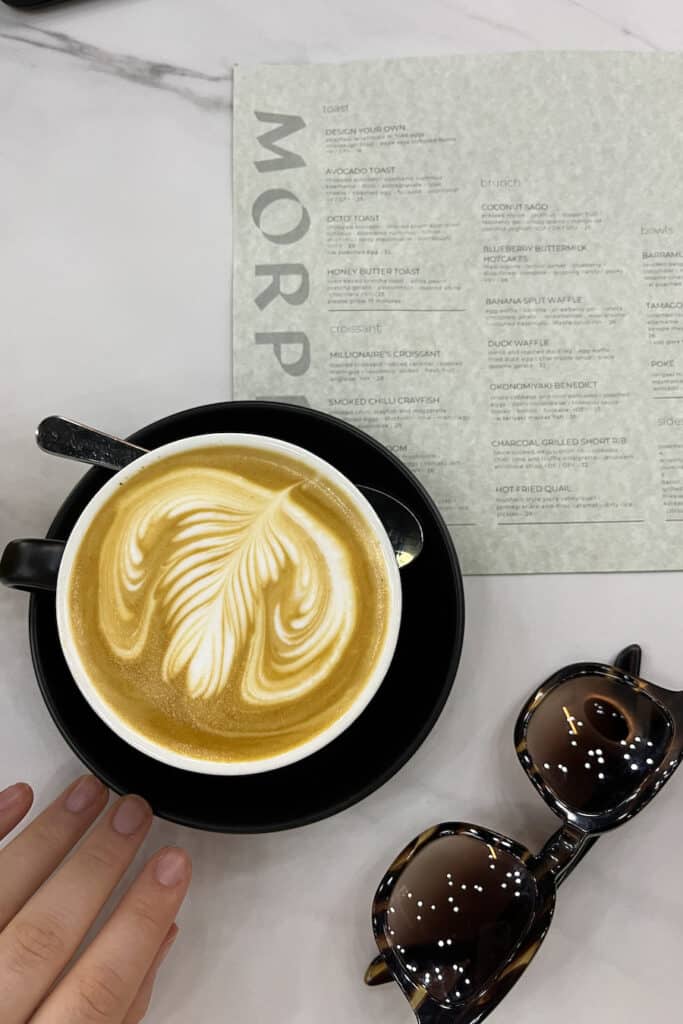 The coffee culture in Melbourne is thriving! With a plethora of different cafes to choose from you can enjoy coffee for breakfast, lunch, and dinner all day every day.
---
Walk Through the Botanical Gardens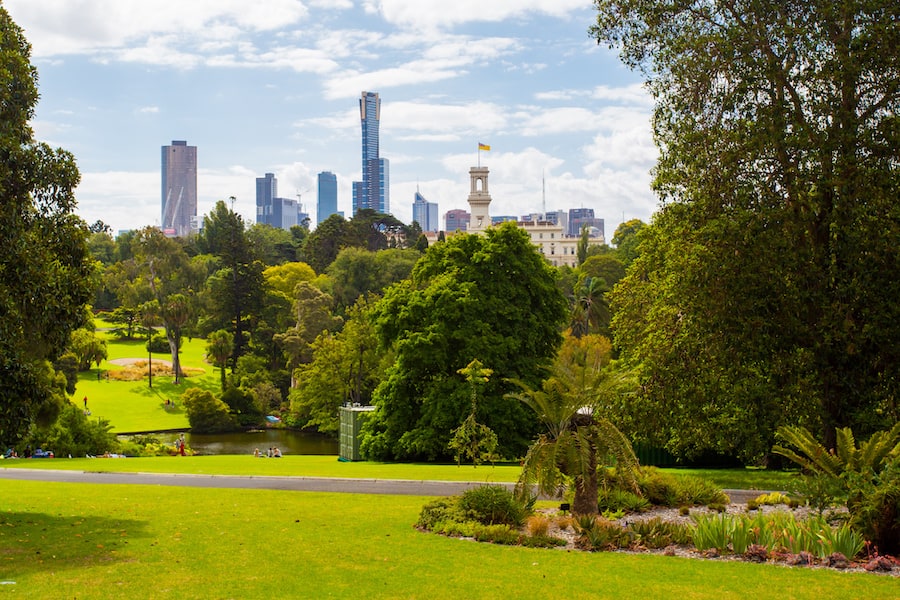 Enjoy a day of peace and serenity at the Melbourne Botanical Gardens. Here you can enjoy the unique trees, garden beds, lakes, and manicured lawns with the skyscrapers of Melbourne towering in the distance. This is one of the most beautiful places in the city and heading here is one of the best things to do in Melbourne.
---
Go Wine Tasting
Going wine tasting is one of the best things to do in Melbourne for a fun and memorable day trip. Check out some of the tours below and get tasting the best of Australia!
---
Eat Chicken Parmesan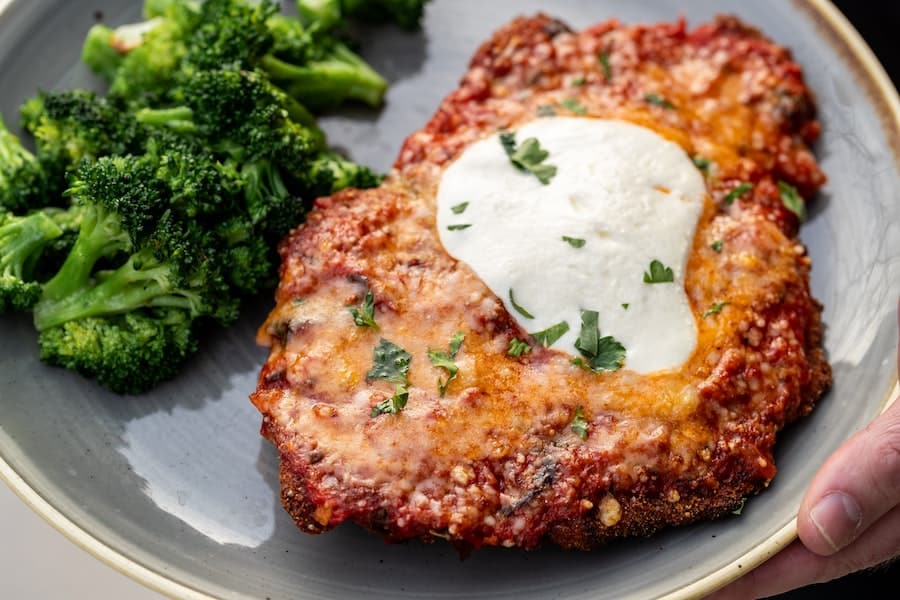 There is no dish more Australian than Chicken Parmesan! Everyone in Australia will tell you this is the one dish you must eat here to experience the flavors of Australia!
---
Watch the Australian Open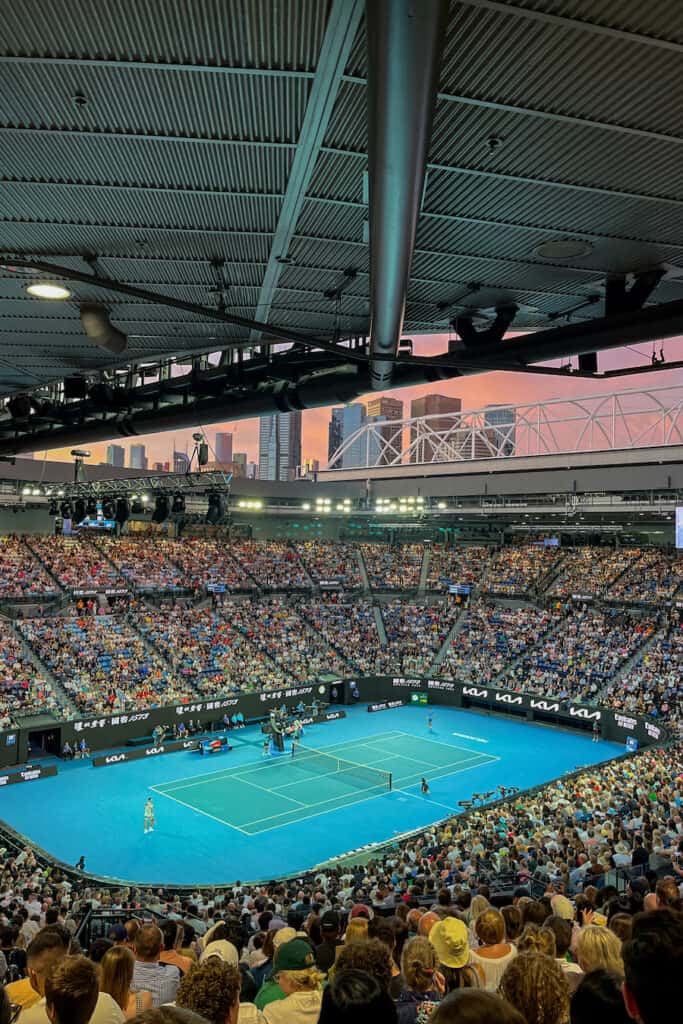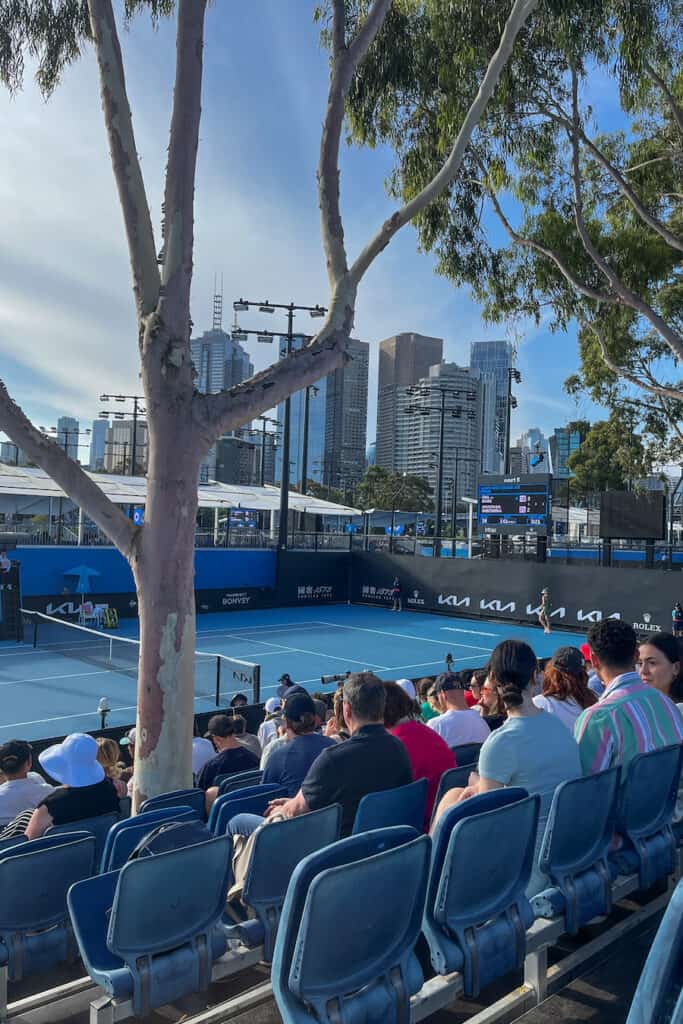 If you are visiting Melbourne in mid-late January you will be in the city just in time to see the Australian Open! The Australian Open is one of the world's most prestigious tennis tournaments that welcomes the greatest players from around the world. It is a must if you are a tennis fan, but also super fun for non-fans! The grounds of the tournament are always buzzing with food trucks, music, and great drinks.
---
See an AFL Game
AFL is short for Australain Football League and this type of football is quite different from American and European football. With their own rules, balls, and teams it is a very specific sport for the country that people are very passionate about. If you love sports and want to enjoy one of Melbourne's most popular sporting events head to a game!
---
Hang with Local Animals at the Zoo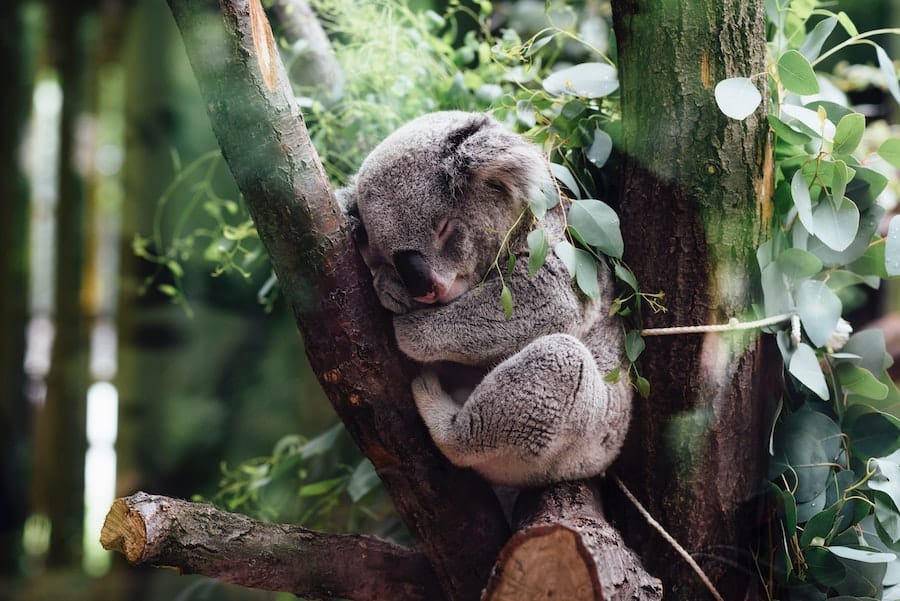 Australia is known for its animals, both good and bad. However, the good outweighs the bad with the cuddly koalas, majestic kangaroos, and adorable wombats. These are animals you just have to see while in Melbourne with one of the best places being Moonlit Sanctuary. Here you can enjoy the animals in a more natural way and get up close and personal.
---
Admire the State Library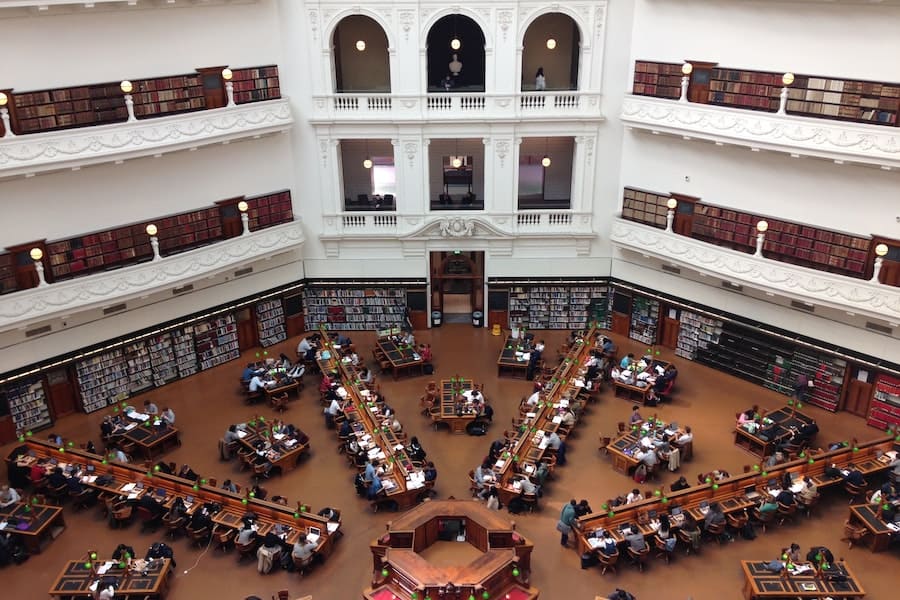 The Melbourne State Library is more than just a library. It is a stunning, historic building that is well worth a visit. With its white walls, rows of books, and long tables it truly is beautiful. The best thing is that it's FREE!
---
Go on a Yara River Boat Cruise
Cruising down the Yara River is one of the best and most relaxing ways to see the city. Check out some of the tours below and find your favorite!
---
Where to Stay in Melbourne
---
Melbourne Tours
---
Travel Insurance
Getting travel insurance before you travel is a MUST. It's the number one thing you should always pack before traveling that can save you a lot of money, time, and stress. With how crazy travel has gotten recently you need that peace of mind that no matter what happens there is something protecting you from losing out. I always travel with travel insurance and think everyone should.
I always travel with travel insurance and think everyone should. Below is my favorite travel insurer Safety Wings, enter your details to get a free quote!
---
Like this post? Pin "18 Best Things to do in Melbourne" for later!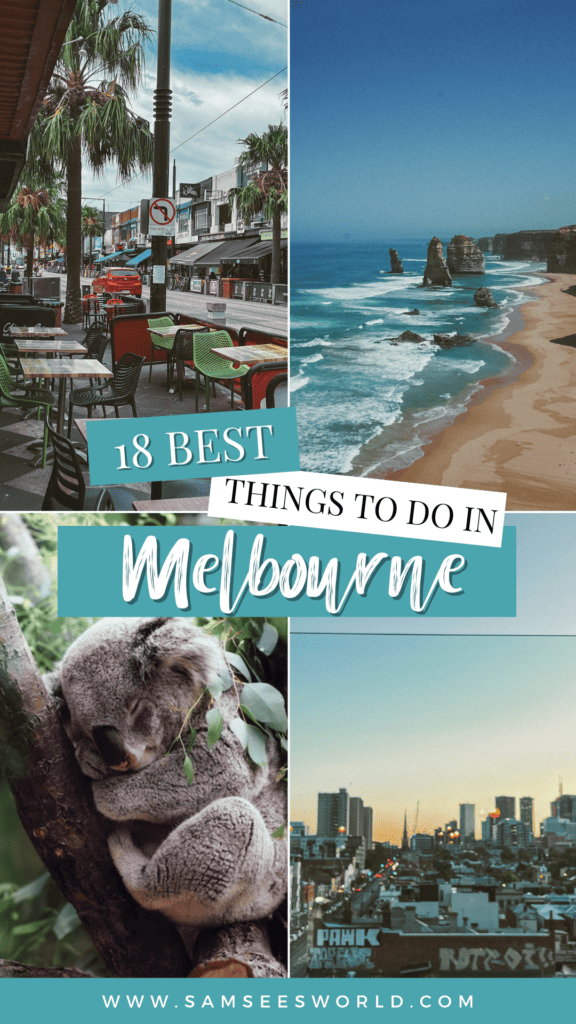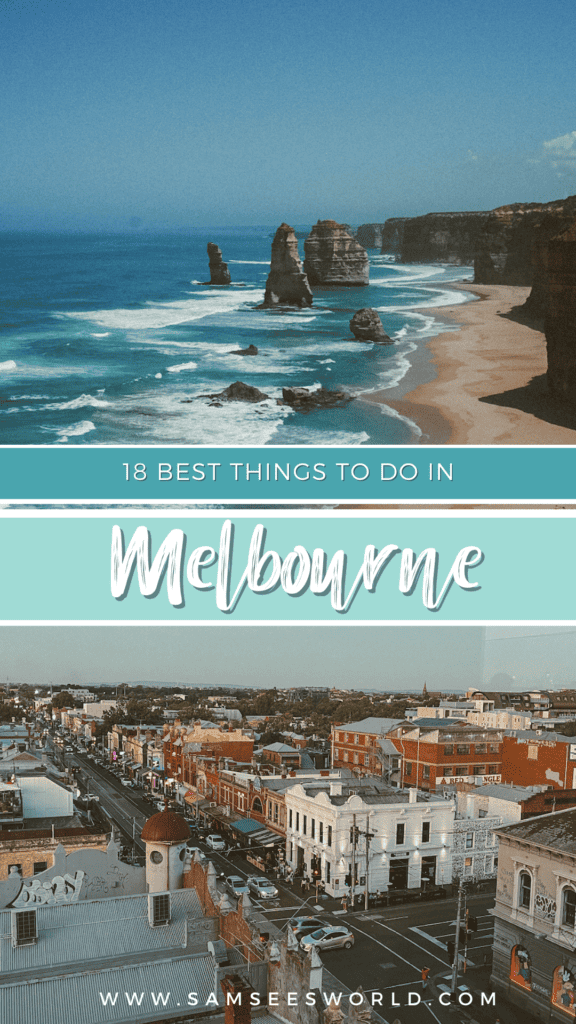 Love,
SSW