Going on a plane for the first time is an exciting experience. If you are a first time flyer you are most likely feeling a little bit anxious about everything, but fear not. These tips for first time flyers will make your first flight experience a breeze.
Whether you are feeling anxious, excited, confused, fearful, these tips will help guide your first flight to make it painless. This post covers everything you need to know before your flight and during your flight. Plus, some bonus tips on how to handle any flight anxiety you may be feeling.
Enjoy these tips for first time flyers and enjoy your first time flying!
(Disclaimer: Some links in this post may be affiliate links, meaning if you click on the link and make a purchase, I receive a small commission. This is at no extra cost to you and you may even receive a small discount. See disclosure for more information.)
Tips for First Time Flyers – Pre Flight
Check in Online
Checking in online before your flight is a great way to save time and have a more relaxing check in experience at the airport. Most airlines offer online check-in 24 hours before your flight where you can go online and enter all your details and check yourself in. With this, you skip the huge lines that can form at the check-in counters at the airport and can go directly to security.
If you are nervous about your first flight this is a great way to ease your anxiety. Knowing that you already have your ticket and seat ready the day before.
---
Keep track of your flight details
Keep track of your flight for 24 hours before your expected departure. It is very common for flight times to get moved and delayed for a few hours. When you keep track of this you can change around your airport arrival time so you don't have to wait too long for your flight. It is also good to keep track just in case of a flight cancelation. If this happens you can contact your airline and work it out with them.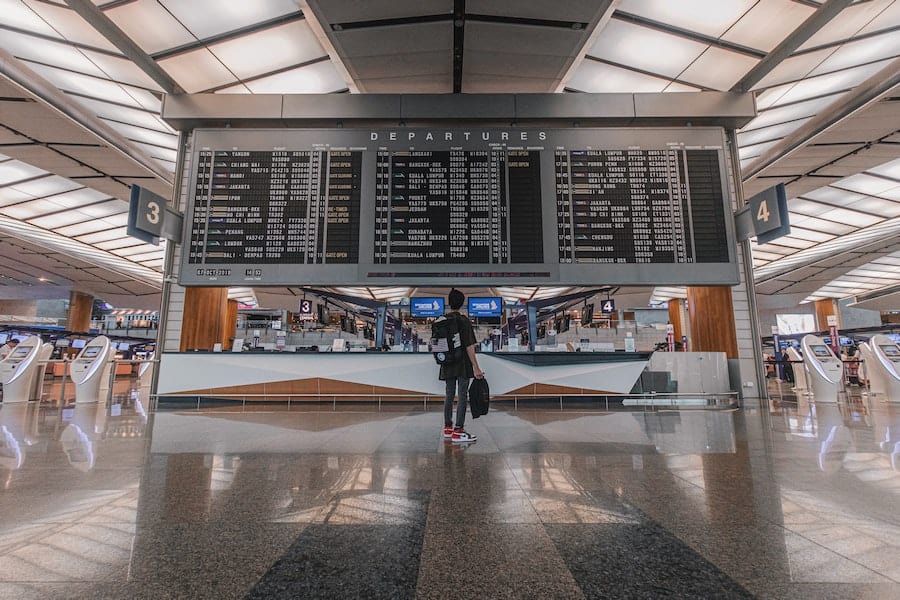 ---
Arrive 3 hours in Advance
It is common to arrive 2 hours in advance for domestic flights (within the same country) and 3-4 hours in advance for international flights. This is to ensure you have enough time to check in any baggage, get through security, and find your gate. If you are new to flying it is best to arrive well in advance to ensure you don't feel any stress.
---
Prepare Your Documents
Having all your required documents in order and ready for the airport is essential! Preparing your documents is one of the most important tips for first time flyers to know. Here is a list of all the documents you may need for your flight.
Identification: You will always need some sort of identification for a flight. Sometimes for domestic flights or within areas your home country has an alliance with you will only need a piece of government-issued photo id; driver's license, identity card. However, for all international travel, you will need a passport. The passport cannot expire during or shortly after the trip.
Visa: Some countries require visas to enter. Be sure to check well in advance if you need a visa and how to obtain it to show at the airport.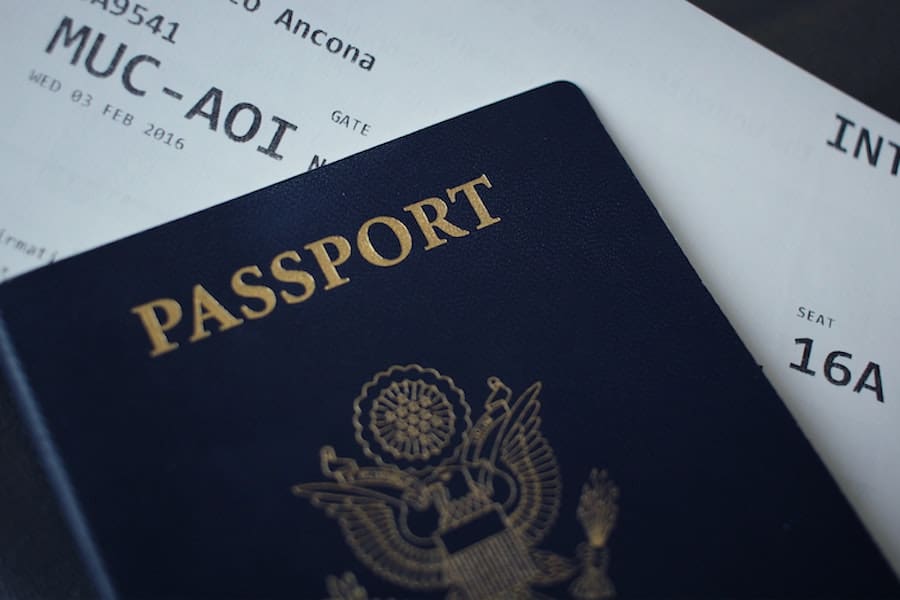 ---
Buy Travel Insurance
Travel insurance is an important part of traveling. With travel insurance you keep yourself covered from any issues, accidents, or problems that may occur with your trip. I use World Nomads Travel Insurance to protect and cover myself from the following:
sickness or illness
suddenly needing to go home
trip cancelation
helicopters out
stolen property (camera, laptop, etc)
Travel insurance isn't talked about often but is an important thing to purchase before your travels. Head here to check out World Nomads travel insurance.
---
Know the Luggage Restrictions
Every airline has different luggage regulations and restrictions so be sure to check with your own airline before you pack. It is super important to check for both carry-on and checked luggage how many bags you are allowed, the weight restrictions, and luggage sizes.
Most airlines allow one checked baggage for free under a certain weight (typically 25 kg). When you go over this weight you will pay a heavy fee. For additional bags, you will also pay extra. Most airlines allow one carry on (small suitcase) and one personal item free of charge. However, be sure to check online as a few airlines have started charging for carryons, and paying at the airport is more expensive than paying for them online.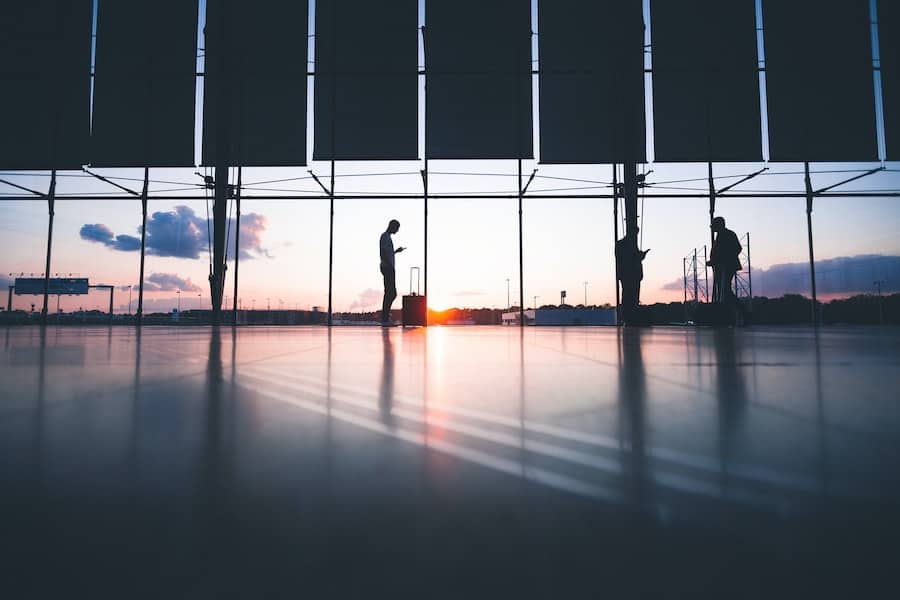 ---
Dress Comfortably
Whether you are on a long flight or a short flight dressing comfortably is important. You can feel comfortable in your seat and be able to navigate storing your baggage and stepping over some people. Choose loose-fitting clothing and be sure to bring an extra sweater in case the plane is cold.
---
Charge your Electronics
Listening to music or playing on your phone is the best way to pass the time while flying so ensuring your electronics are charged is essential. There are sometimes charging ports on planes but it is good to be prepared and fully charged in case the plane your flying in doesn't have them.
---
Bring your own Food & Drinks
Most airlines will serve you some food and drinks while you fly. Depending on the length of your flight the service can range from one drink and a snack to getting entire meals. While some airlines only offer paid service where you must buy your drinks and snacks.
You can check online before your flight to see what the service offered is, but is it best to bring some of your own food and drinks as well. Buying food and drinks on the plane is quite expensive so packing some snacks and buying water past security is a good idea so you don't get hungry or thirsty onboard.
---
Tips for First Time Flyers – On Flight
Boarding the Plane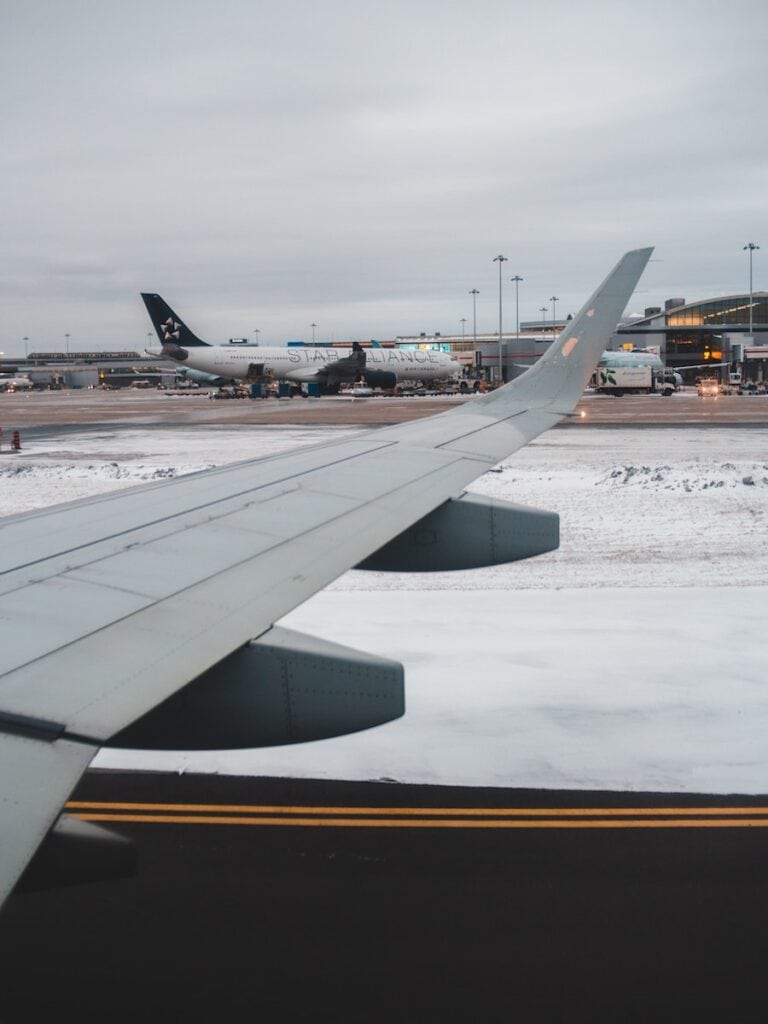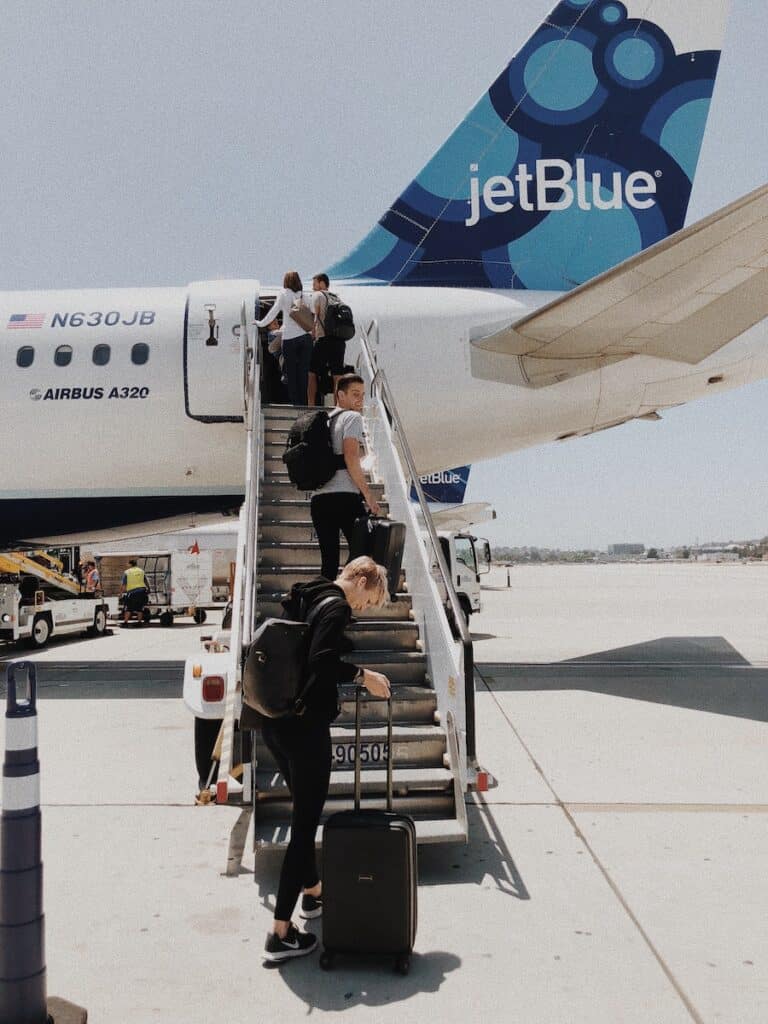 Boarding planes is done in zones. They will call for people who need extra time and assistance, first class flyers and then by zone depending on where you are sitting. Every airline does this differently where some call by row number and some have zones written on the tickets. Regardless of how they do it, it is important to only board when your zone is called.
---
Baggage in the Right Places
On board a plane your baggage goes in specific places. Large carry on suitcases go in the pins above the seats and small bags go under the seat in front of you. It is important to follow these rules because the bins above the seats fill up quickly and if there are small bags in it taking up space it causes a mess.
---
Safety on Board
After you have boarded and are seated the crew will go over the safety procedures onboard. If this is your first flight it is important to listen to what they say just in case of an emergency. Even though the chances are low, it is good to listen and understand.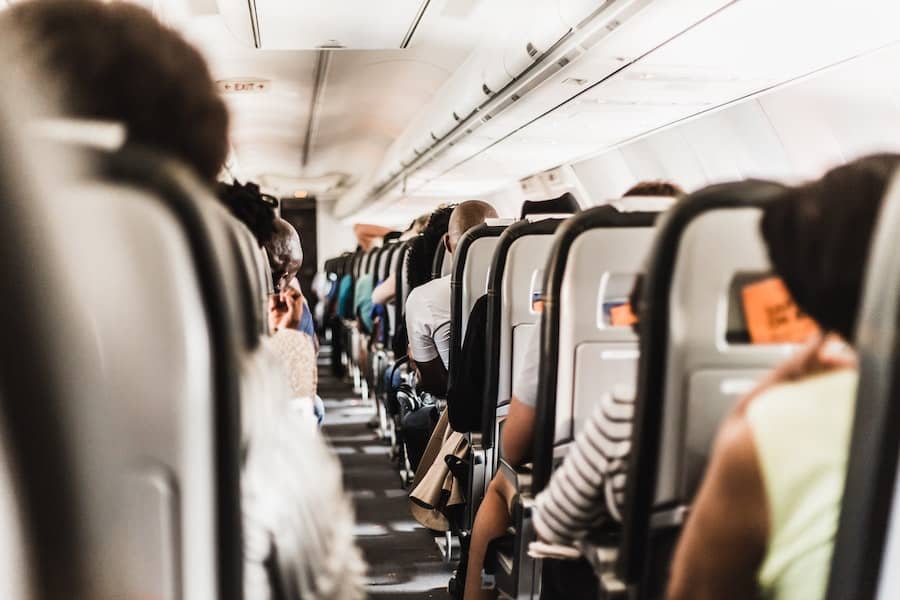 ---
Stay Hydrated
Planes are horrible dehydrators! You lose a ton of water while in the air and replenishing it is essential to feeling healthy and well after landing. For every hour on a plane, you should drink between 0.2 to 0.4 liters of water. The plane won't serve you this amount so bringing your own water bottle will help!
---
Tips for First Time Flyers with Anxiety
There are plenty of ways to get over a fear of flying.
Get familiar with the noises of a plane
Planes make a lot of weird noises that can be unsettling for a first time flyer. The best way to meditate these nervous making noises is by learning them! There are a ton of videos on youtube where pilots show how a plane works and the different noises you will hear. This is the best way to feel comfortable and not get anxious when you hear a new noise. One of the best tips for first time flyers is to understand planes and all the intricacies about them.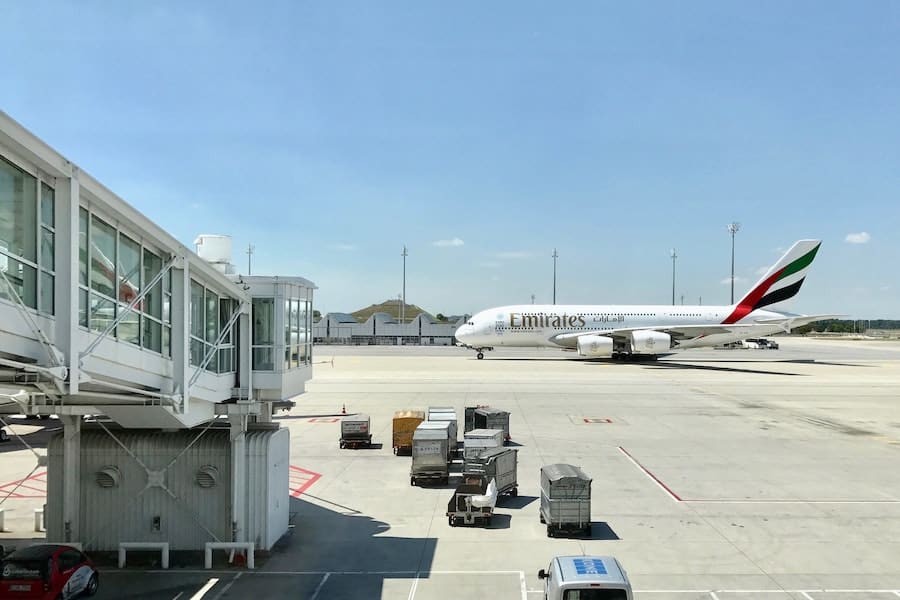 ---
Check the Weather Forecast
Different weather forecasts mean different flying conditions. A sunny clear day often means little to no turbulence, while rainy windy weather can lead to lots of bumps and dips while flying. By checking the weather forecast in your current location and where you are headed you can prepare for any turbulence.
---
Skip Coffee
Coffee is notorious for making any anxiety worse. If you are already feeling nervous about flying this will only amplify those feelings and increase your nervous thoughts. Skip the coffee and opt for water, this not only helps curb your anxiety but also keeps your hydrated.
---
Bring your own on flight entertainment
Most airplanes have an onboard entertainment system available to passengers to watch shows and movies while on board. However, some do not and there is nothing worse than sitting for hours on end with nothing to do. That is why uploading some movies on your phone or downloading a few podcasts is best just in case you run into a situation where your plane has no entertainment.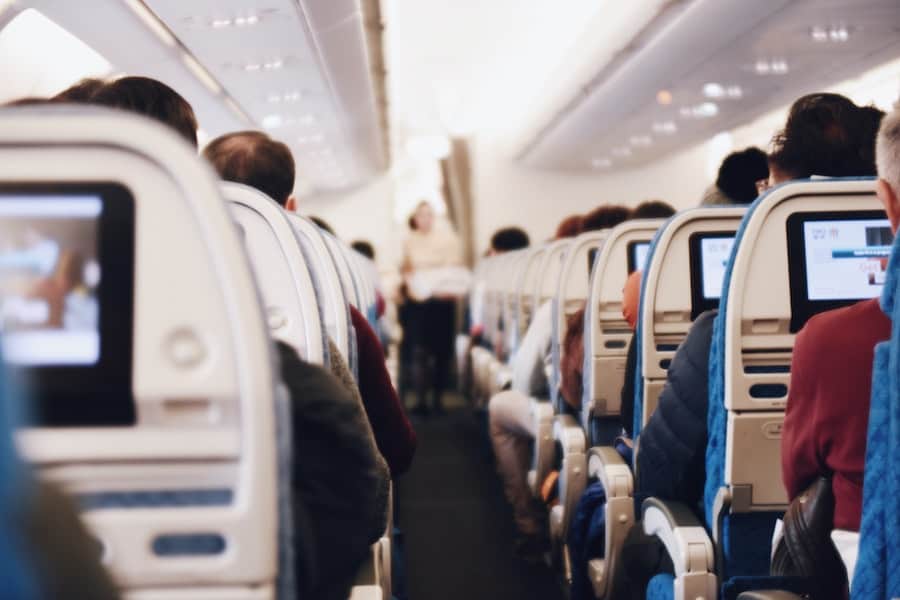 ---
Use Breathing Techniques
It is amazing how powerful calming your breath is. Learning how to breathe in and out to slow your heart race and calm your racing mind is essential in remaining calm while flying. Take slow deep breathes and understand that flying is the safest mode of transportation and the pilots have undergone years of training to do this.
---
There you have it, the best tips for first time flyers. I hope this post has helped you feel more prepared and excited for your adventure ahead. Planes are an amazing way to get around to see different parts of the world in just some hours. Have a safe journey!
Like this post? Pin Best Flight Tips for First Time Flyers for Later!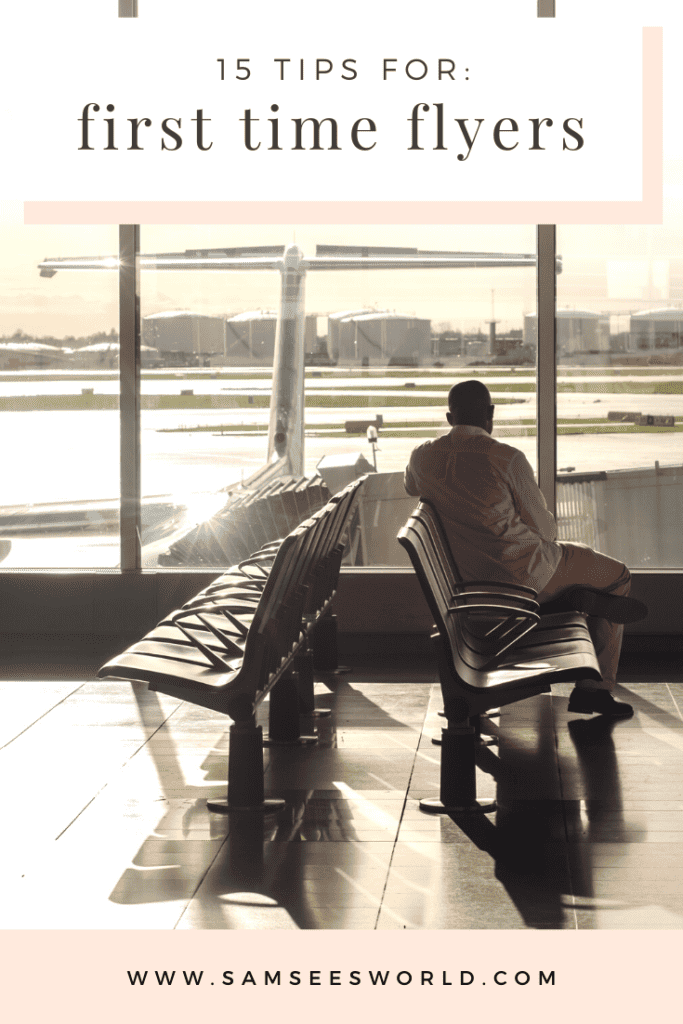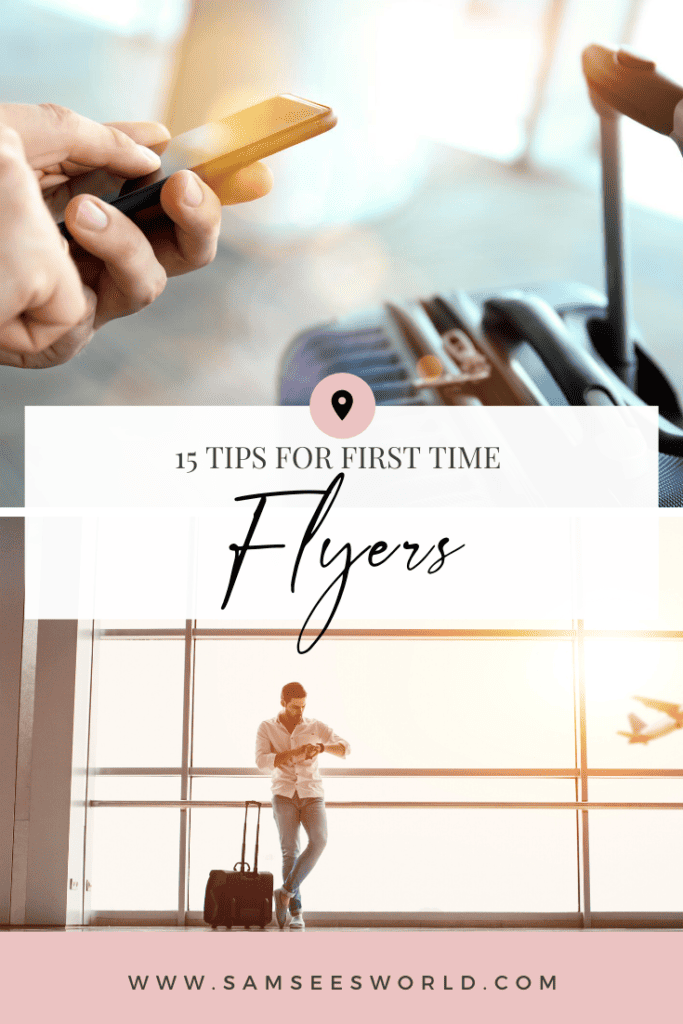 Love,
SSW