Looking for the best travel packing hacks to make the most of your space and weight while travelling? Then keep reading.
One of the most stressful parts of travelling is the packing preparations. Picking what to pack and what to leave behind takes practice and lots of trips to find what you actually need and what you don't. Packing correctly can save you a ton of space to fit more. There is also the weight problem. An overweight bag will cost you a ton of extra money at the airport, and that is something no one wants to pay.
Discover the 15 best travel packing hacks that make packing easier and more efficient.
(Disclaimer: Some links in this post may be affiliate links, meaning if you click on the link and make a purchase, I receive a small commission. This is at no extra cost to you and you may even receive a small discount. See disclosure for more information. As an Amazon Associate, I earn a small commission from qualifying purchases.)
15 Best Travel Packing HacksPacking Cubes
1. Packing Cubes
Packing cubes are all the rage recently and for good reason! They are one of the best ways to pack your clothes and keep them organized. Using one cube per item helps you know where everything is and prevents you from overpacking. By limiting the amount of stuff you can fit per cube you are more likely to limit individual items.
---
2. Ditch the Shoes
Shoes are the bulkiest things you can pack. They are big, take up tons of space and are usually one of the heavier items. Skipping packing lots of shoes is one of the best ways to save space and lower your baggage weight. If you must, pack one additional pair of shoes that is light and wear the heavier pair on the plane.
---
3. Leave the Hair Tools
When using travel packing hacks you will have to make some sacrifices. One of these is leaving behind the hair tools ad rocking your natural hair. Hair tools take up a lot of space and if you are trying to maximize your space and lower your weight these are some of the first things to leave behind. Practice some new hairstyles and embrace your natural texture.
---
4. Wear Your Bulky Clothes on Board
Save tons of space by wearing your biggest and most bulky items on board. If you want to pack a sweater or jacket wear them onto the plane even if it seems ridiculous. It is also best to wear your most bulky shoes and bottoms. You can free up so much space this way.
---
5. Plan your Outfits
Planning your outfits instead of throwing everything in your suitcase and hoping for the best upon arrival will help you keep organized and prevent you from packing things you don't need. Layout all the outfits you plan to wear to ensure everything has something it goes with and you won't have a top that has no matching bottom. Sticking with neutrals is one of the best ways to have versatile outfits.
---
6. Use a Jewellery Organizer
If you are an accessory lover and can't go anywhere without your jewellery then you need a jewellery organizer. A jewellery organizer will help you pack all the jewellery you need and prevent it from getting all tangled together. This will save you tons of time of untangling, prevent losing pieces and keep your suitcase all in order.
---
7. Cover Your Shoes
Covering your dirty shoes is an obvious travel packing hack that many people don't do! Leaving your shoes exposed to touch all your clothes is gross and can make your clothes dirty. Be sure to cover them with a bag or even a shower cap to keep the dirty bottoms covered to prevent the spread of dirt and germs.
---
8. Add a Dryer Sheet
Sometimes our suitcases start to smell funky – either from dirty clothes or the tightly confined packing. The best way to keep your suitcase fresh is by adding a dryer sheet to your suitcase.
---
9. Bring Adapters
Bringing adapters on your travels is an obvious travel packing hack. However, some people forgot them and if you forget them you will be panicked on arrival. Be sure to have the proper adapters ready for your trip so you don't have any moments without a charge.
---
10. Don't Pack Stuff you can find at your Destination
Packing stuff you can find at your destination takes up precious space that you could use for other things. If you are travelling somewhere that might rain it is in your best interest to buy an umbrella there rather than pack your own. This will save you space and the small cost to buy one there is worth it.
---
11. Invest in a Luggage Scale
One of the best packing hacks is investing in a luggage scale. These are under $10 and can save you hundreds of dollars in overweight luggage fees. Overweight luggage fees are outrageous and doing everything in your power to lower these is the best way to save money!
---
12. Use Your Personal Item for Electronics
Packing your electrons in your suitcase is a big no-no. This could damage or break them and keeping your electronics – like cameras, laptops, and headphones – as safe as possible is of the utmost importance. The best way to keep them safe is to keep them close. Packing them in your personal item like a small backpack is best.
13. Pack a Simple First Aid Kit
One of the most simple yet forgotten packing hacks is bringing a small first aid kit. You never know what your travels will bring you and having this on hand is super helpful.
---
14. Use Socks for Fragile Items
Put your socks around fragile items to keep them safe. Wrapping your socks around and inside mugs or glass with preventing them from breaking while also using items you need to pack with you.
---
15. Pack a Change of Clothes in your Carry On
You never know when an airline will lose your luggage so having a change of clothes in your carry-on is a packing hack will all need to know.
---
Travel Insurance
Getting travel insurance before you travel is a MUST. It's the number one thing you should always pack before travelling that can save you a lot of money, time, and stress. With how crazy travel has gotten recently you need that peace of mind that no matter what happens there is something protecting you from losing out. I always travel with travel insurance and think everyone should.
I always travel with travel insurance and think everyone should. Below is my favorite travel insurer Safety Wings, enter your details to get a free quote!
---
Use these travel packing hacks to make your travels smoother and more efficient. Gone are the days of overpacking, paying overweight luggage fees, and forgetting key items.
Like this post? Pin "Travel Packing Hacks" for later!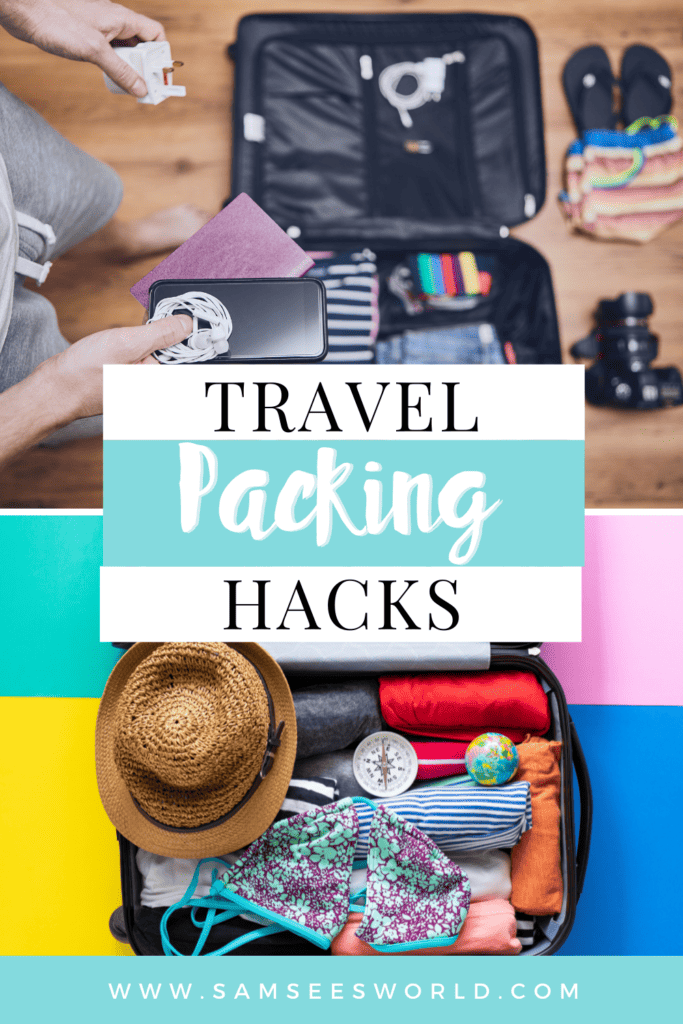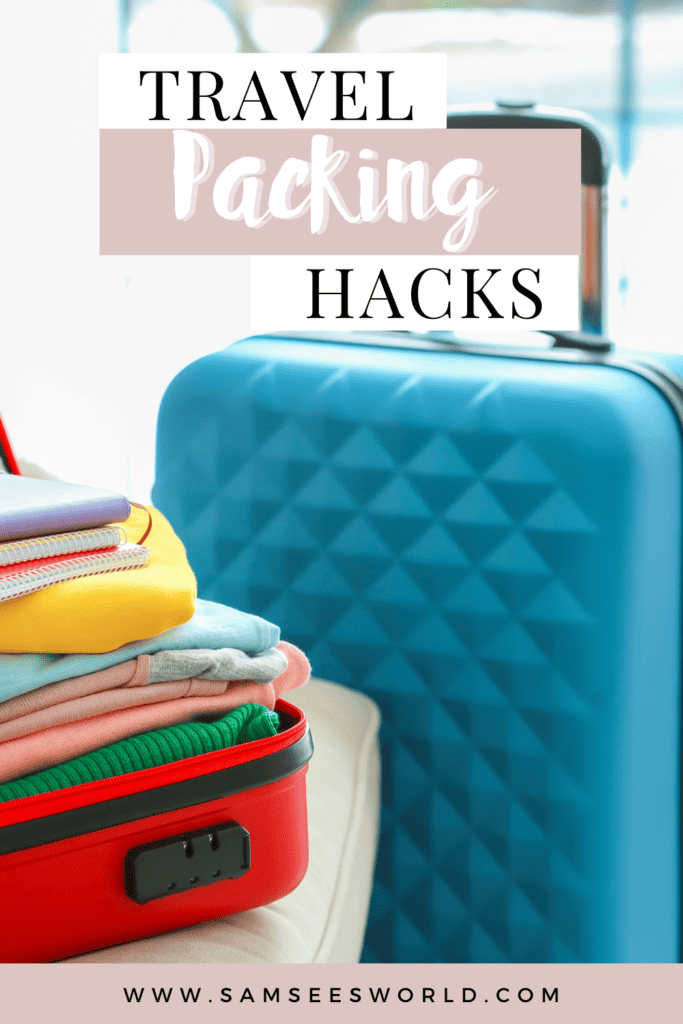 Love,
SSW